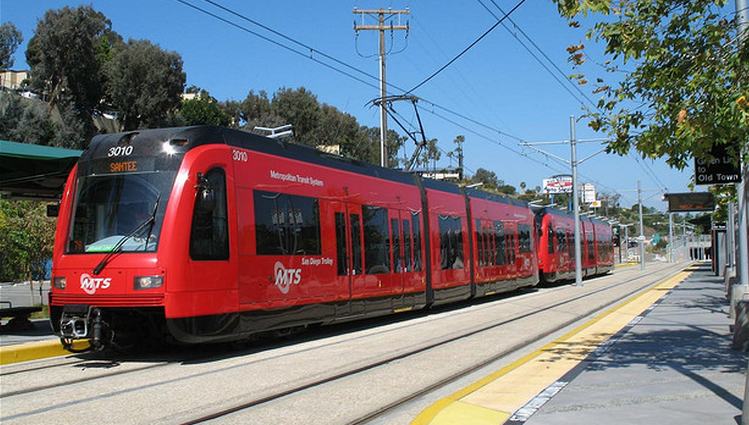 The San Diego Red Car Trolley system is a great way to get around town. The system operates over three lines the Blue Line, Orange Line, and Green Line. With over fifty miles of track, you can travel just about anywhere in San Diego County. The Blue Line operates between Old Town San Diego and the US border with Mexico.
Trolleys stop at most stations about every 15 minutes on this busy line. The Green Line runs from downtown San Diego to Gillespie Field with train service every fifteen to thirty minutes. The Green Line runs from the Old Town Transit Center to Santee Center and has nineteen stations.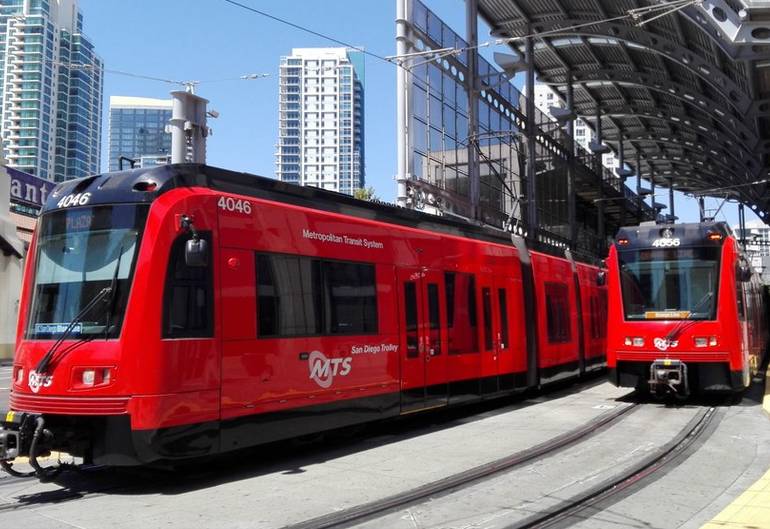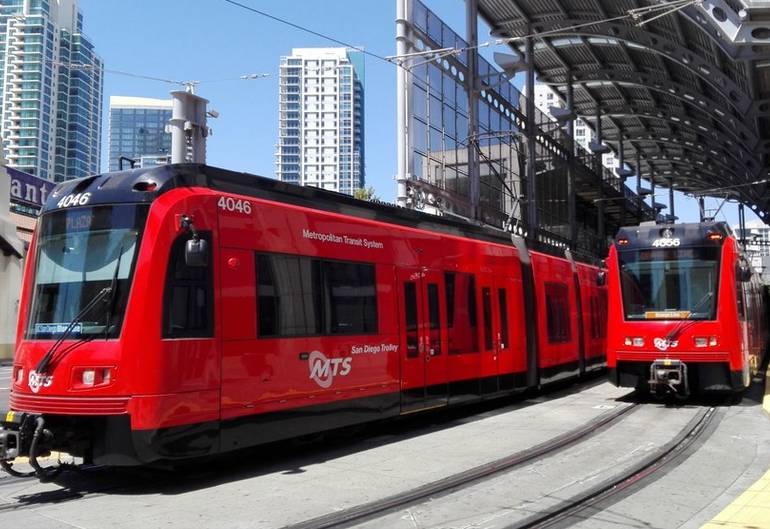 Tickets for the San Diego Trolley can be purchased at each station using self-serve vending machines. Random inspections by transit personnel make sure that all riders have tickets.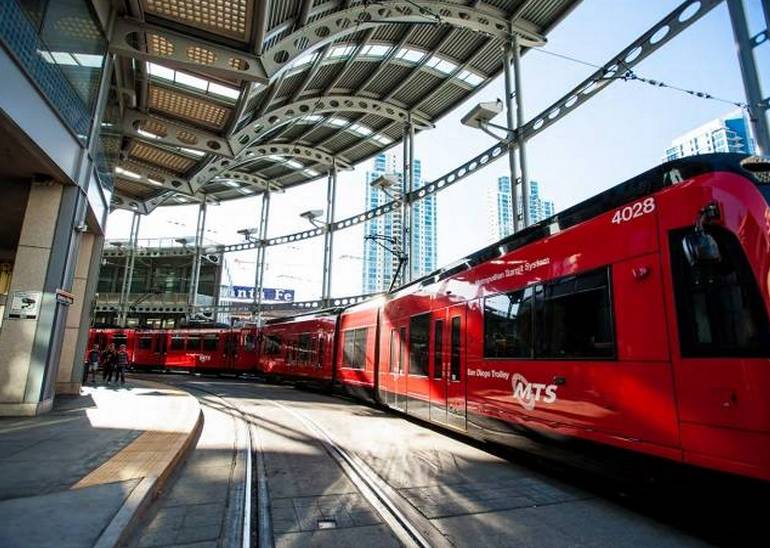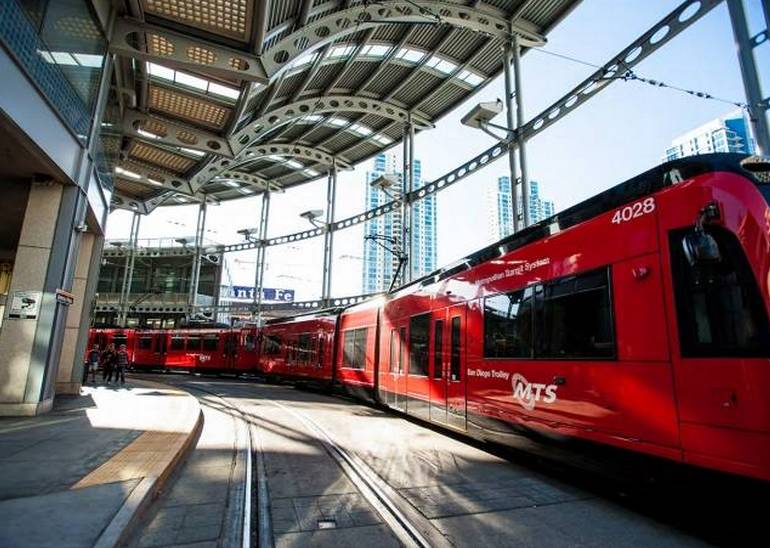 One-way trolley tickets are good for travel for two hours from the time of purchase on any MTS Trolley. Transfers between Trolleys are busses allowed to complete your one-way trip. You can also buy one-day and multi-day passes for a discount on your trolley travel.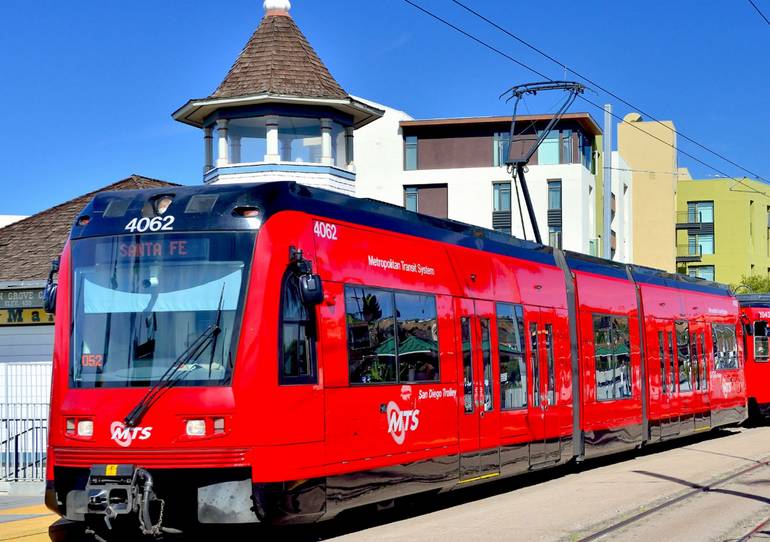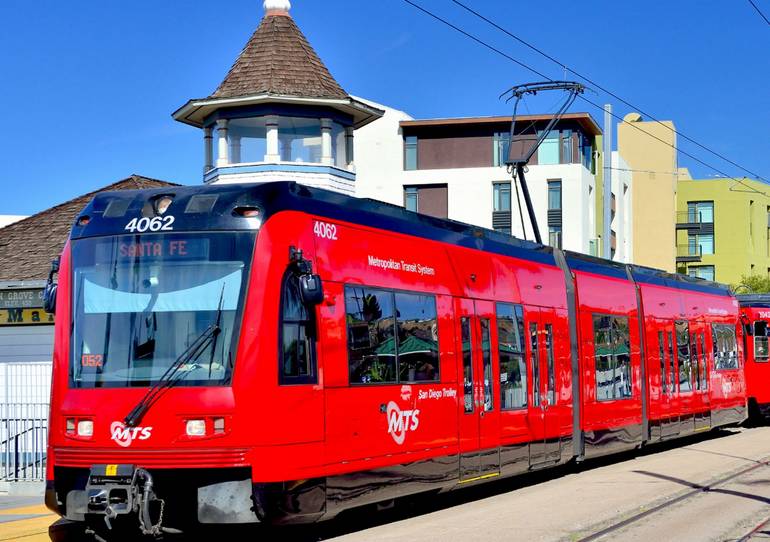 Special Fares: Family Weekends: Every Saturday & Sunday, two children 12 and under ride free with any paying passenger 18 and over. Friends Ride Free: On the following Holidays: Memorial Day, Independence Day, Labor Day, Thanksgiving Day, Christmas Day, and New Year's Day.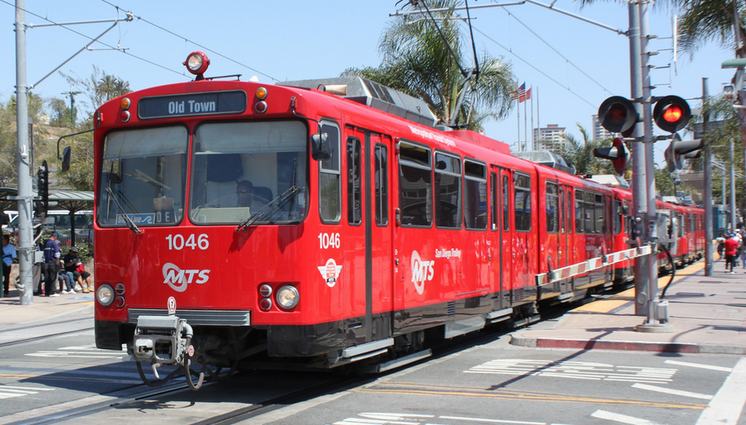 The San Diego Trolley serves many of the most popular San Diego attractions, including the lamp Quarter, Maritime Museum, Mission San Diego, Old Town, Fashion Valley, Horton Plaza, Petco Park, and the border crossing at Tijuana Mexico.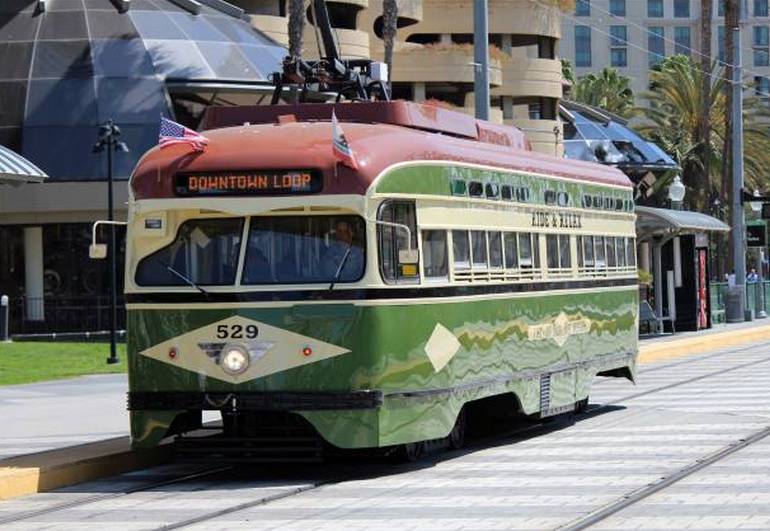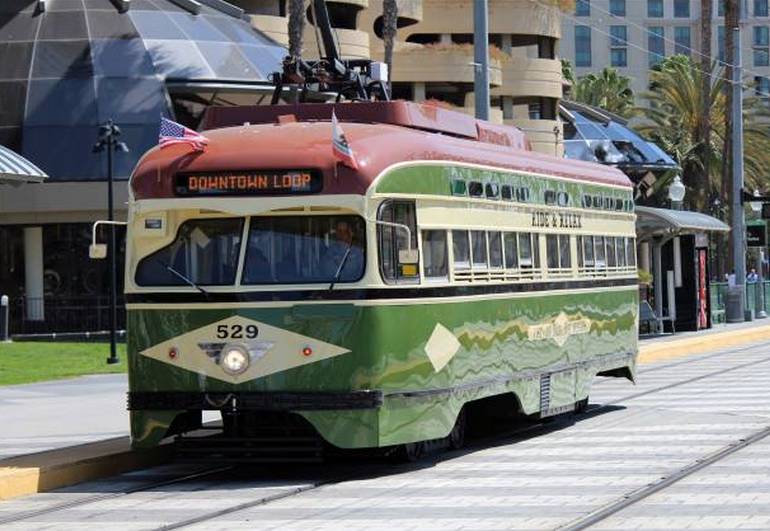 If you would like to ride a vintage San Diego Trolley, the MTS operates a restored green 1946 vintage car that runs a limited service on a downtown loop.
San Diego trolleys are operated by the San Diego Metropolitan Transit System (MTS). The Trolley began service on July 26, 1981, and has expanded to be the 6th most ridden light rail system in the United States.