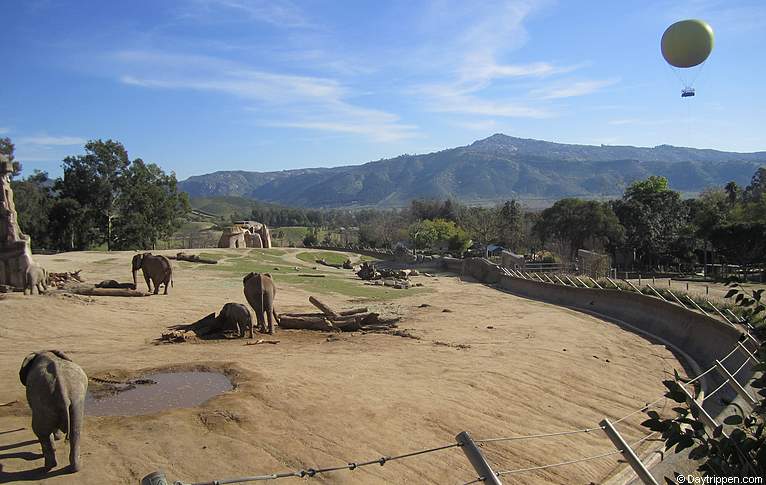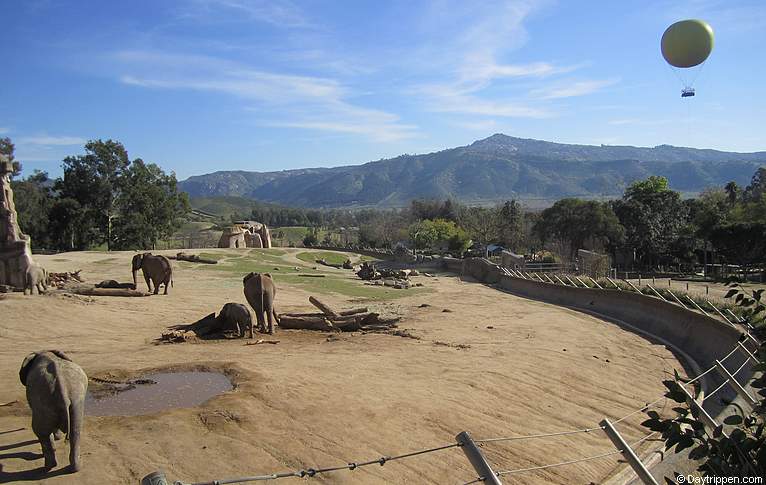 San Diego Zoo Safari Park offers an authentic African safari adventure a short drive from downtown San Diego.
Safari Park is 1800-plus acres of exotic animals and botanical gardens galore, carved out of the picturesque San Pasqual Valley's hills and canyons outside Escondido, California.
There is no other safari park or zoo in the country that is as advanced in endangered research and development as the San Diego Zoo, and the Safari Park is an extension of that commitment.
San Diego Zoo Safari Park Deals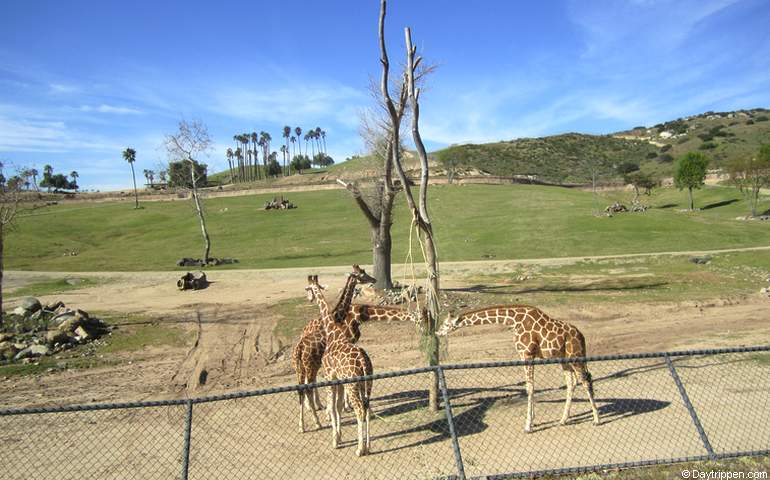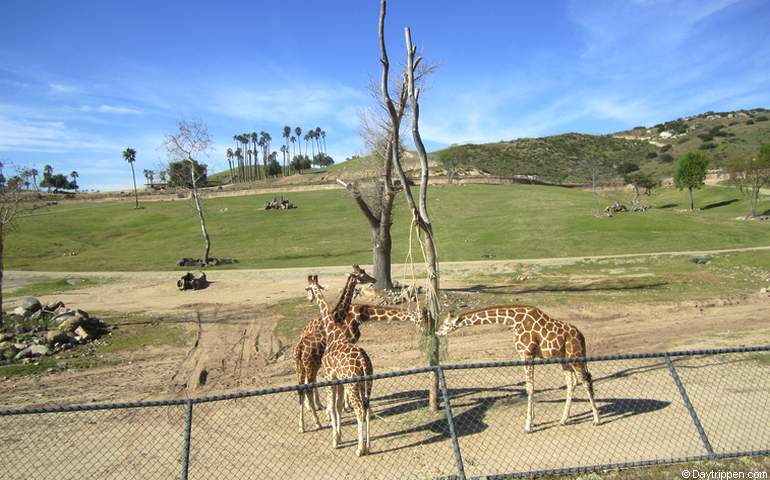 In comparison, the San Diego Zoo is intimate, while Safari Park is huge.
The park is situated in a secluded inland valley where lions, tigers, giraffes, rhinos, hippos, and gazelles roam freely with each other in something much closer to their natural environment than you'll find at any zoo.
Like with any great expedition, you will need a good map, and you can grab a park guide upon your arrival. You'll want to keep this handy as it is loaded with information on services, shows, shopping, and dining.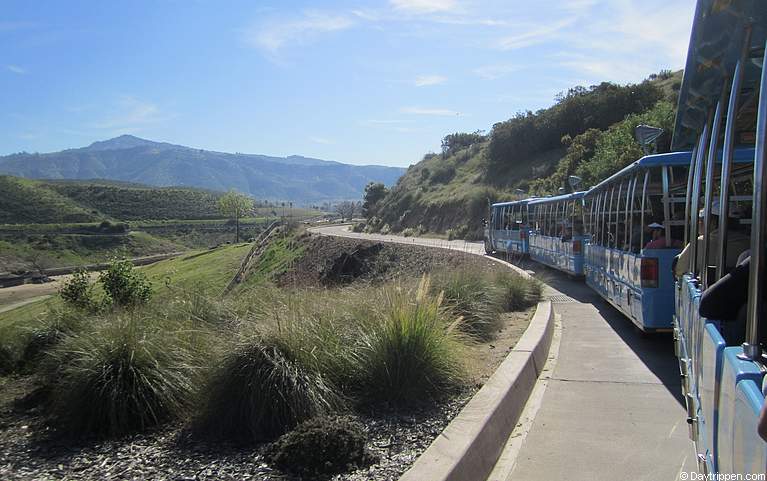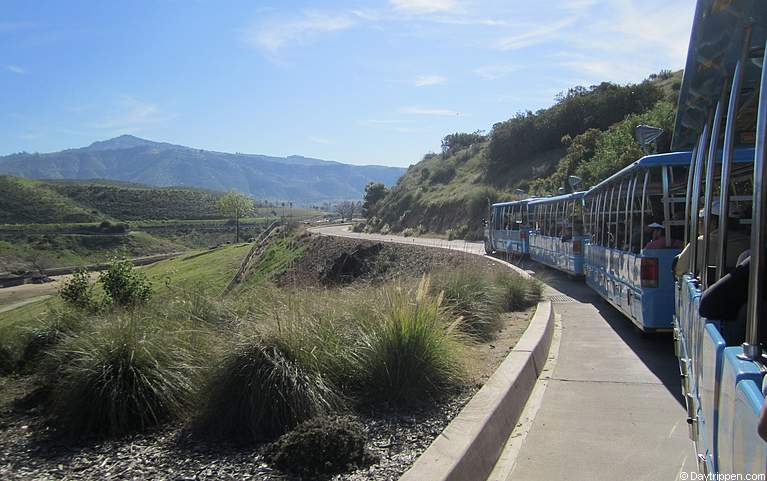 Journey into Africa Tour
Then it's off to the Journey into Africa Tour (included with admission). Guests will board at Simba Station for a 30-minute, two-and-a-half-mile tram tour.
Visitors get an up-close look at the animals that occupy the park's five naturally landscaped habitats. Tip: try to sit on the left side of the tram. This will give you the best view of the animals.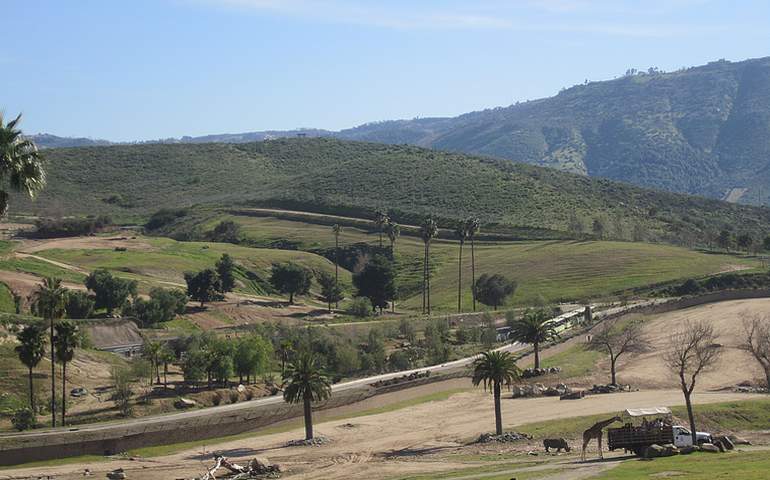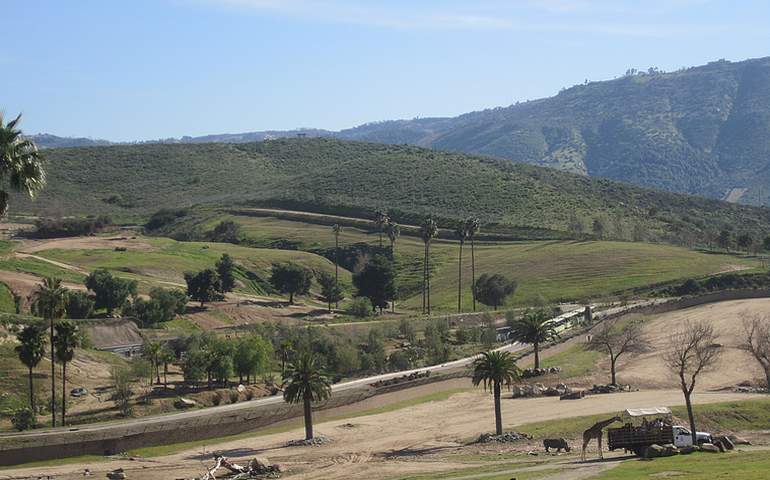 Caravan Safari Tour
For those that want to get as close as possible to the park's population, a Caravan Safari is available for an extra fee. Suppose you are a photographer, amateur, or pro; you cannot ask for a better setting. As you embark on your flatbed truck safari, it may appear like something out of Jurassic Park at first.
You enter through the gates, which close behind you while being prompted by the guide's security measures. However, you won't find any T-Rexes or brontosaurus stomping around. The ride is a bit bumpy, but the open air is excellent, along with the fantastic animals in their free-to-roam exhibits.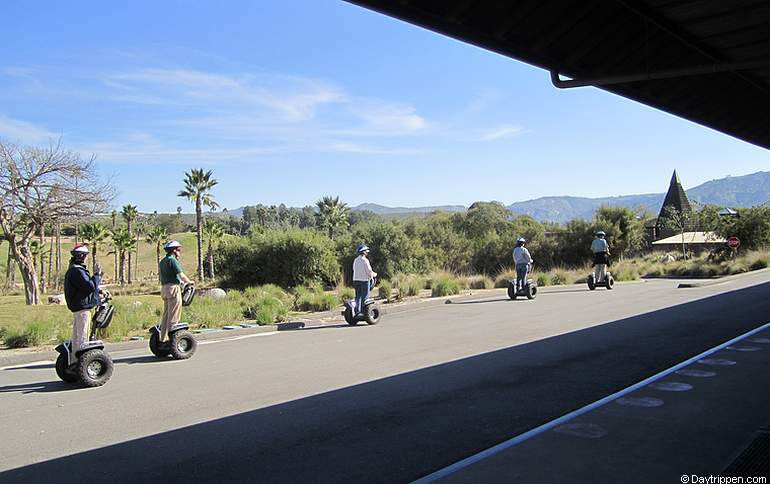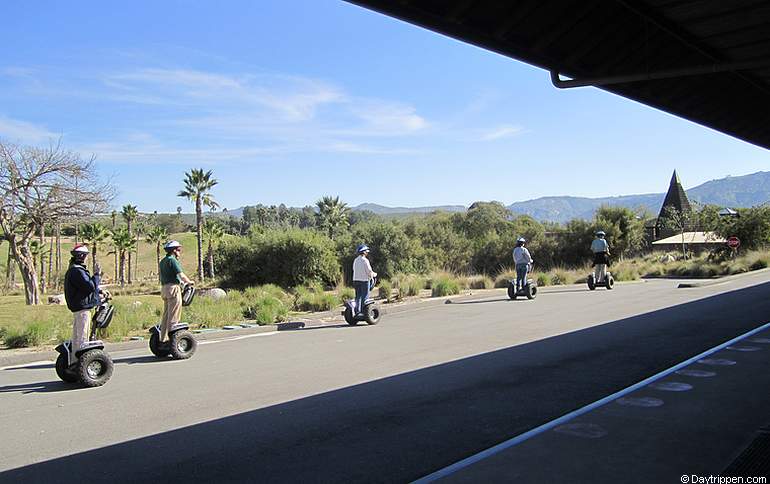 Rolling Safari Tour
Another extraordinary experience is the Rolling Safari Tour, where guests quietly spin past packs of unusual wildlife an off-road Segway X2 – a two-wheeled electric personal transporter.
A tour guide leads the way, stopping at several scenic spots to take photos and listen to tales of the beasts that dwell in the park's care.
Attractions San Diego Safari Park
If you're feeling adventurous and sense the need to wander this wondrous animal kingdom, there are a couple of marked footpaths that one can navigate.
The first is the Heart of Africa interpretive walk. Your passage begins as you wind your way through lush landscapes bringing you face-to-face with wild Africa at its best, including an opportunity to hand-feed the Baringo giraffes at the end of your journey.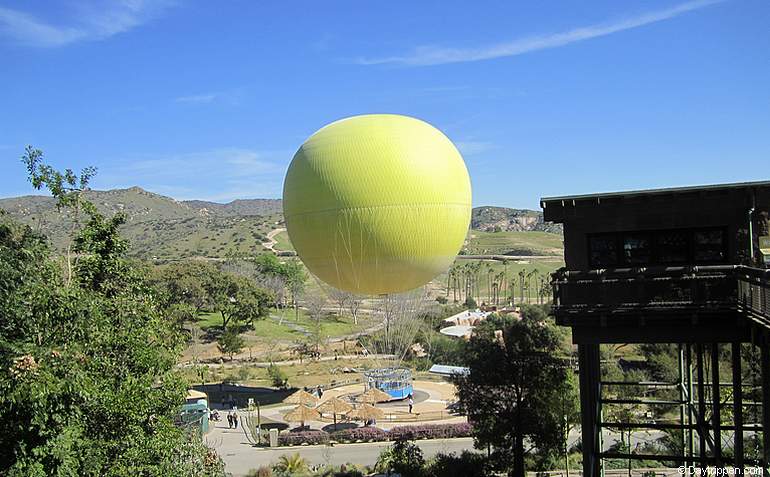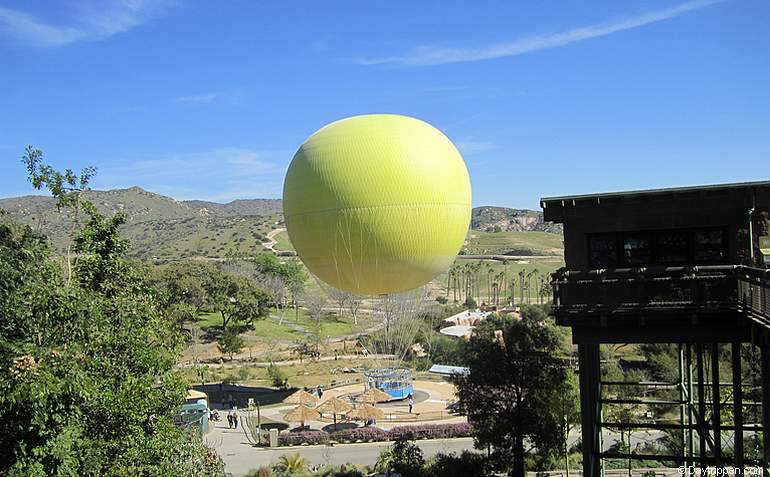 The second is the nearly two-mile Kilimanjaro Safari Walk that weaves travelers through the park's mountainous East Africa section.
Explorers travel over a 70-foot suspension bridge on their way to an observation deck that offers a remarkable 360-degree view of the park.
There are many elevation changes and narrow paths in some areas, and even with a map, one could get lost while looking for a particular exhibit. So stay on the walkway.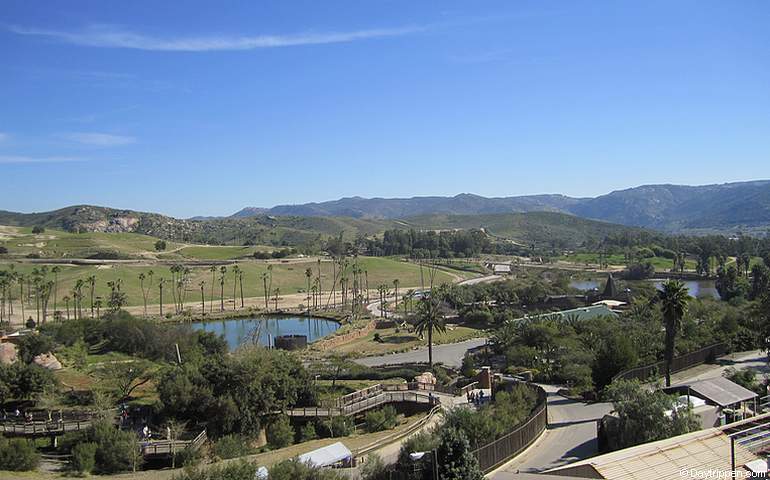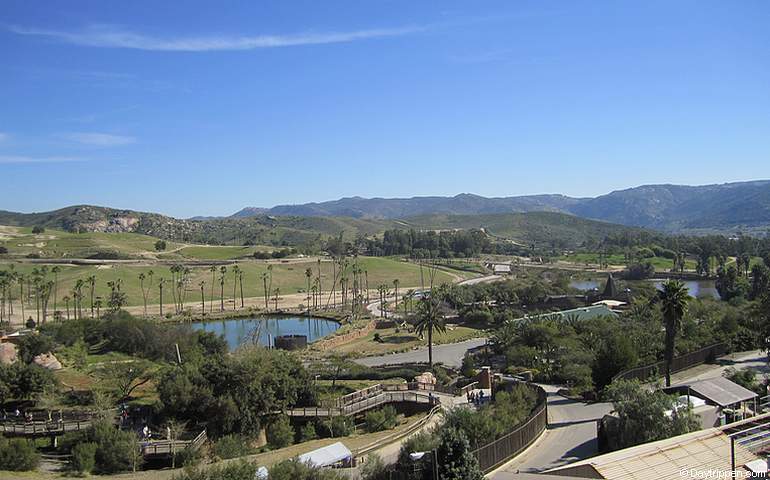 Thrill-seekers will find the Flight line Safari an exhilarating experience as they glide 60 feet above the ground on a zip line covering two-thirds of a mile and lets visitors travel at speeds between 31 and 56 mph over the Asian Plains and East Africa exhibits.
Children's Activities San Diego Zoo Safari Park
There is the Petting Kraal for the little ones, where kids can pet and feed goats, deer, and other small animals such as the pack of amusing resident meerkats. There is also the Savanna Cool Zone for kids of all ages, an oasis of palm trees where you can cool off after a hot day of viewing wildlife.
Finally, there are various behind-the-scenes adventures for your choosing, including the Roar and Snooze Safari. An awesome overnight campout in comfy canvas tents that includes an after-hours look at the animals,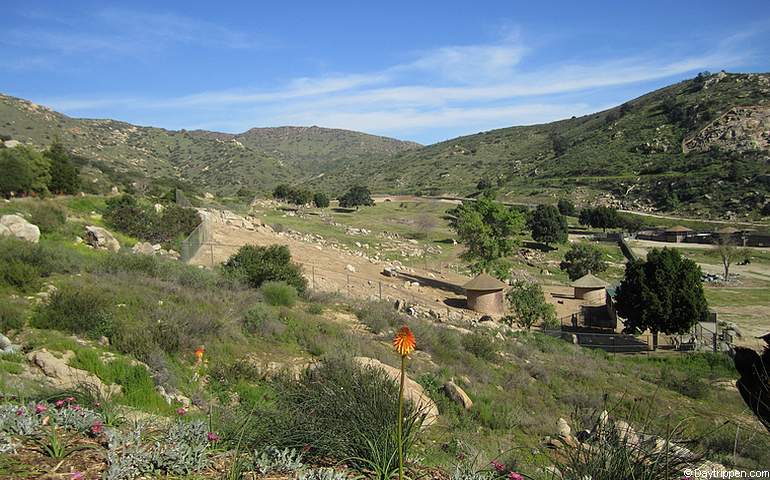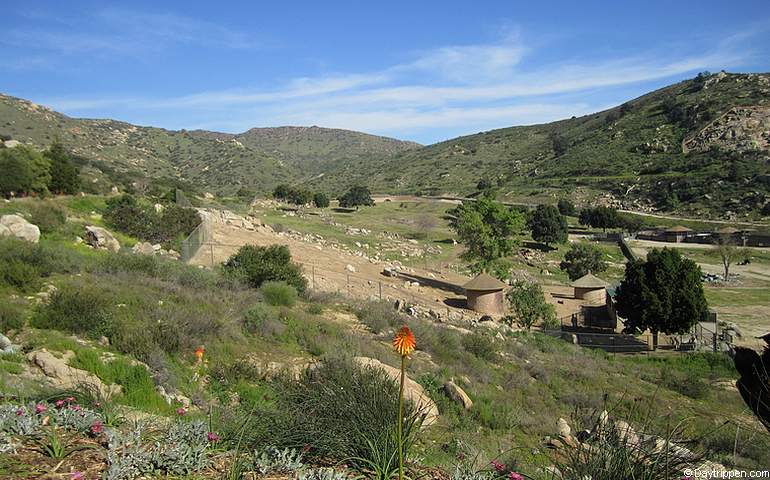 Getting to San Diego Zoo Safari Park
We recommend buying tickets ahead of time. If you purchase tickets at the gate, you will pay the total price.  Check deals on this page, and also, check your local Costco. They sometimes offer tickets.
The San Diego Zoo Safari Park is open every day of the year, including all holidays. Call ahead for specific seasonal hours. The Park is at 15500 San Pasqual Valley Road, Escondido, California 92027-7017. The distance between the San Diego Zoo and Safari Park is 35 miles.