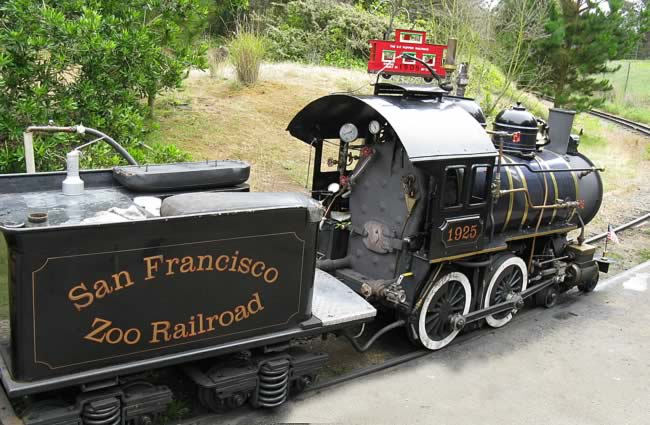 Located on the Pacific Ocean in the southwest corner of the city, the San Francisco Zoo features an abundance of exotic wildlife exhibits from around the world nestled amid mature Monterey cypress and eucalyptus trees.
Opened in the 1920s, the zoo has come a long way in recent years. And houses more than 930 animals, including some 245 species of mammals, birds, reptiles, amphibians, and invertebrates spread over 100 acres.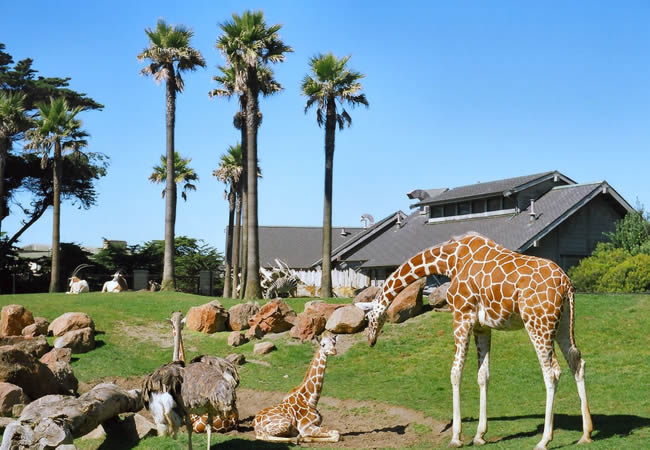 And although adults who are into wildlife will enjoy their visit to the San Francisco Zoo, it's geared towards children, who will appreciate attractions like the hands-on Children's Zoo, the flock of shockingly pink flamingos, Grizzly Gulch, the giant anaconda, and the timeless Little Puffer train.
Things to see at the San Francisco Zoo
From the moment visitors arrive, their experience begins, as a view into the African Savanna from the parking lot greets them before entering the zoo through a modern interpretation of a California craftsman bungalow style building with its ticket booths restrooms, and gift shop.
Inside, the zoo is divided into regions, and exhibit highlights include a world-renowned lemur forest for five endangered species of lemurs from Madagascar, a soothing setting for a family group of western lowland gorillas, an Australian exhibit with its kangaroos and wallaroos.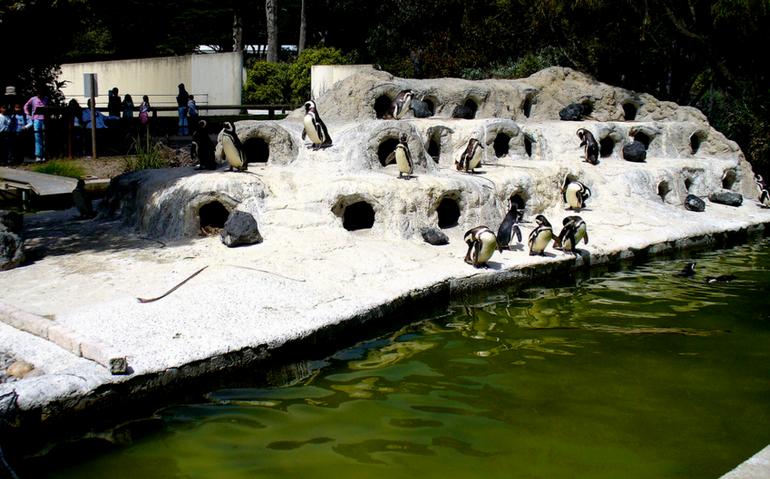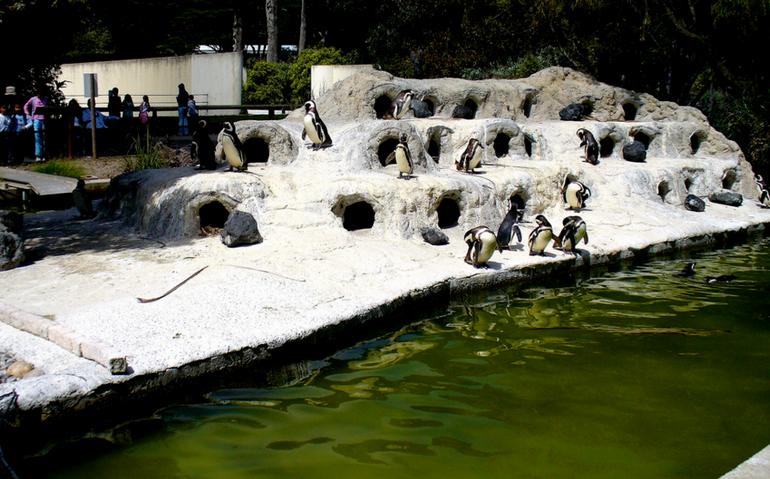 One of the most popular exhibits at the zoo is a large breeding colony of Magellanic penguins that visitors can join for lunch at 2:30 p.m. daily and a primate center, which is home to rare endangered monkeys.
The experience begins with the three-acre African Savannah region — the most significant area at the zoo, which houses a mixed-species collection of giraffe, zebra, antelopes, ostrich, and various birds.
Near the savanna walk through African aviary, a wood-and-netted high enclosure with lush landscaping, and a small pond, which is home to the African open-billed stork, Hadada ibis, and some peafowl.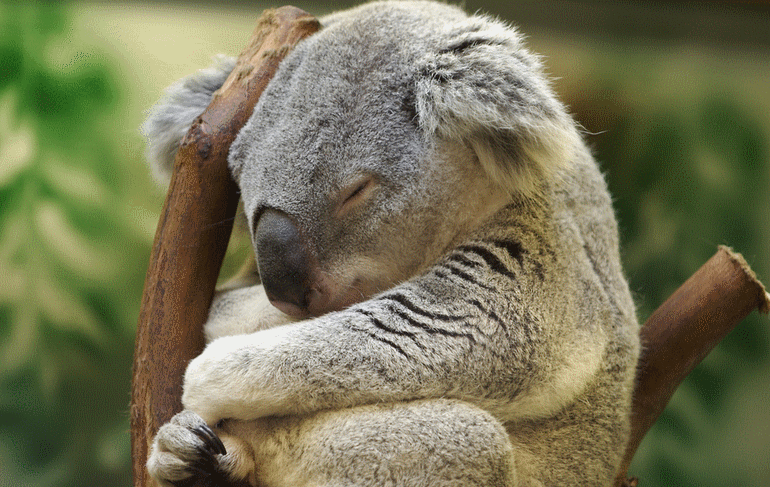 Next door, the Lion House inside the Cat Kingdom is home to rare Sumatran and Siberian tigers and African lions, where visitors to the zoo can watch the big cats get fed every day at 2 p.m. except Monday.
Nearby is the Gorilla Preserve, a large grassy area sprinkled with trees and a few rock projections. From several sections around the perimeter, visitors can view mandrill and Patas monkeys, chimpanzees, and, of course, the area's main attraction — lowland gorillas.
Children's Zoo San Francisco Zoo
A short walk is the six-acre Children's Zoo, offering kids and their families opportunities for close-up encounters with unusual breeds of domesticated animals like goats, rabbits, and guinea pigs inside the Family Farm.
Kids can also touch reptiles and amphibians and walk along a nature trail with a dozen stations with log benches or little-fenced enclosures for viewing animals like wild turkeys.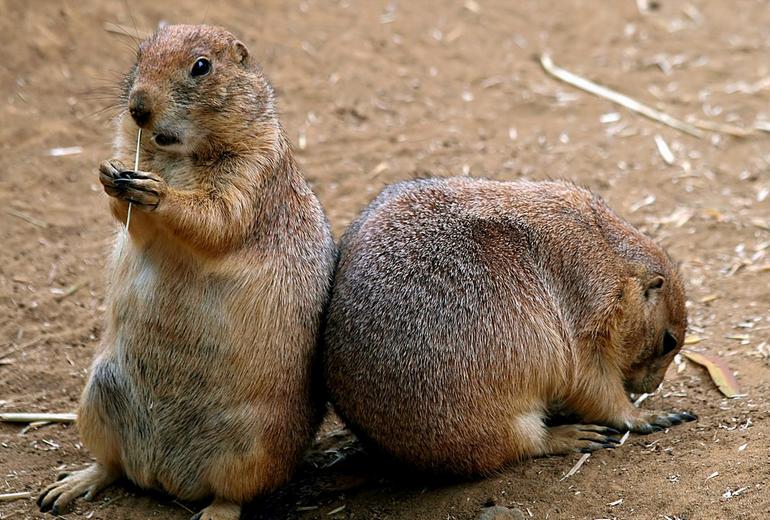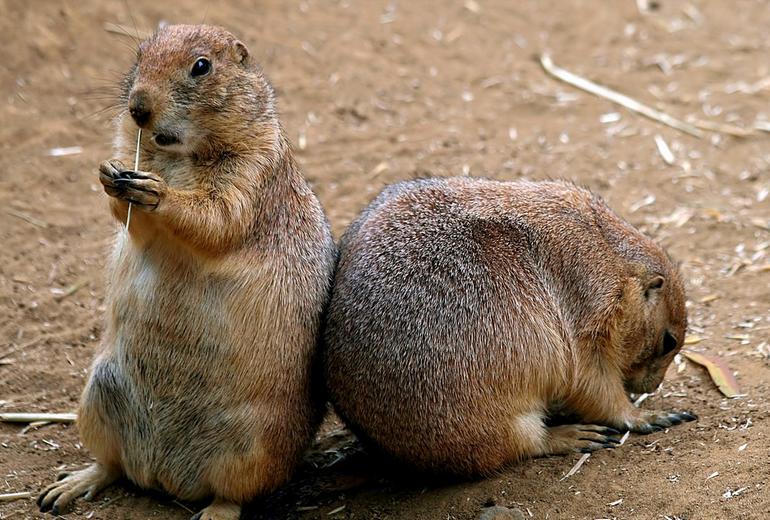 There is also an Insect Zoo and a meerkat and prairie dog exhibit, where kids can crawl through tunnels and play in the sand, just like the fantastic burrowing species.
Adjacent to the Children's Zoo is a large lawn and playground area with a food stand, the Leaping Lemur Café, and a 1920s Dentzel model carousel housed in a round wood domed structure.
Other areas at the zoo are Bear Country on the edge of the South America exhibit, including Grizzly Gulch and Eagle Island — a small wooded island in the middle of a scenic pond area for the bald eagle.
Bear Country and South America are circled by Little Puffer, a historic miniature train with a scenic route.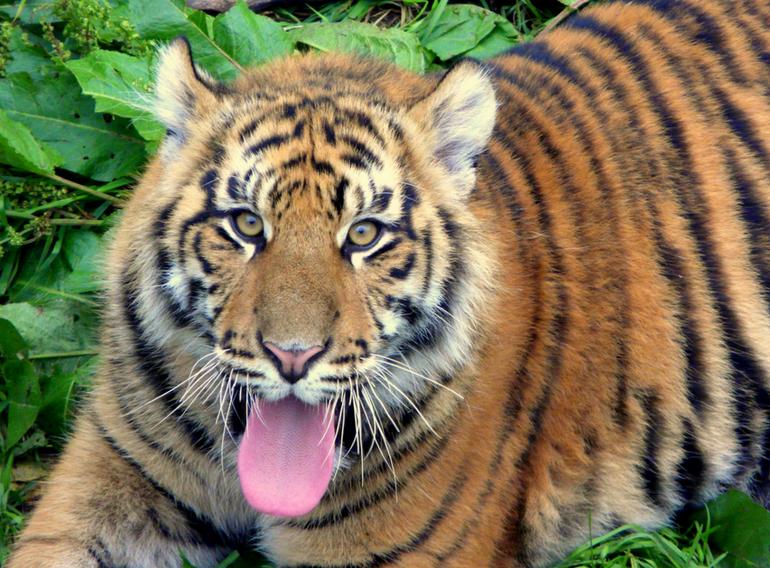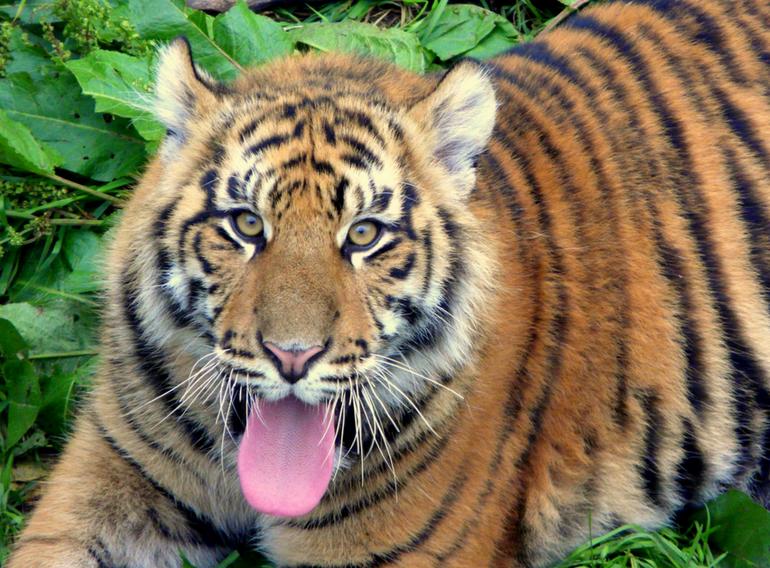 San Francisco Zoo Discount Tickets:
Zoo Admission:
Members Free
Adult (15-64) $25.00
Seniors (65 and over) $20.00
Children (4-14) $18.00
Parking $10.00
San Francisco Zoo Free Days, several times a year, offers free admission to city residents with proof of residence. Residents enjoy reduced rates every day.
The zoo is open daily from 10 a.m. to 4 p.m.  San Francisco Zoo, 1 Zoo Road, San Francisco, California.