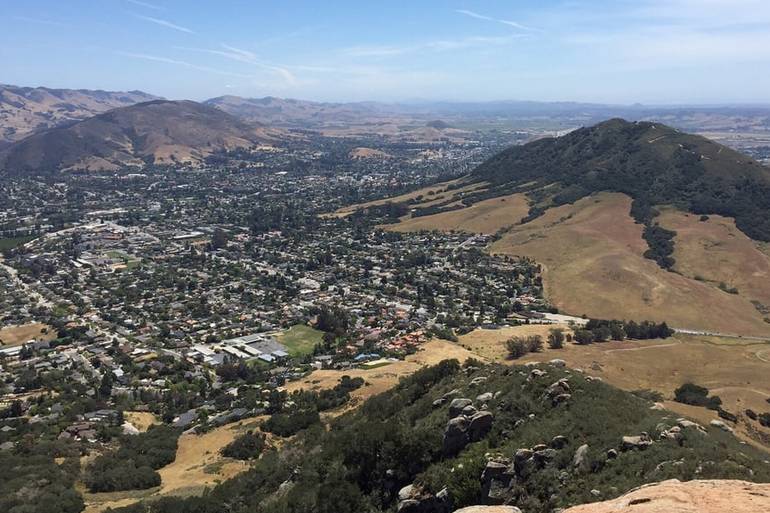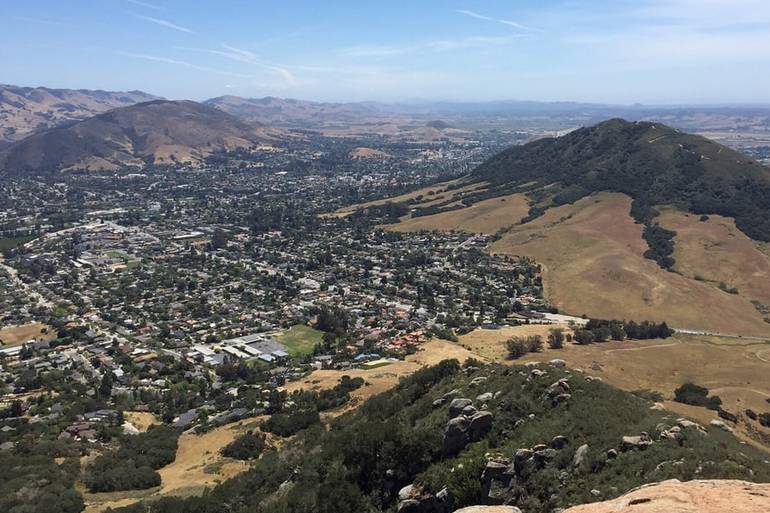 San Luis Obispo is a quiet little college town where students, residents, and tourists mingle in the many coffee shops and shopping districts. There is so much more to do and see here that it will take several days to explore the area.
The city is nestled among the hills, just south of Paso Robles, Atascadero, and north of Pismo Beach. Halfway between San Francisco and Los Angeles. Downtown San Luis Obispo is filled with shopping ranging from clothes to a wide variety of foods.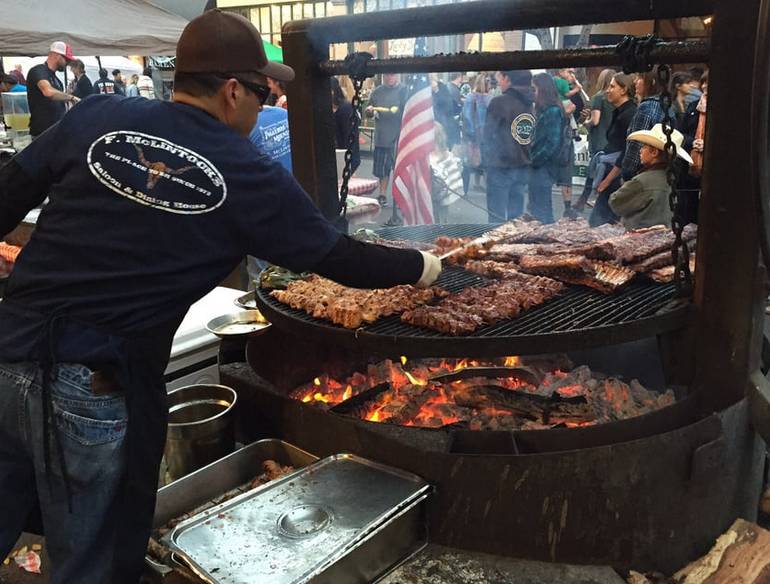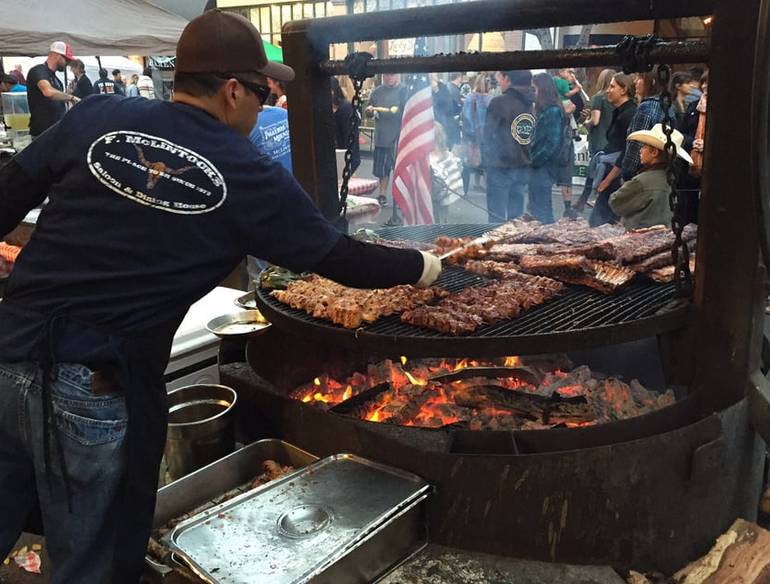 Downtown San Luis' Farmers Market
A good place to get a feel for the area is San Luis' Farmer's Market. This popular attraction features live music, entertainment, and more. Performers take over the streets, and downtown is transformed into a festival-type atmosphere. Food booths serve up BBQ ribs, chicken, and other tasty food. There is also lots of produce and other products. Downtown San Luis' Farmers Market is held Thursday Evenings.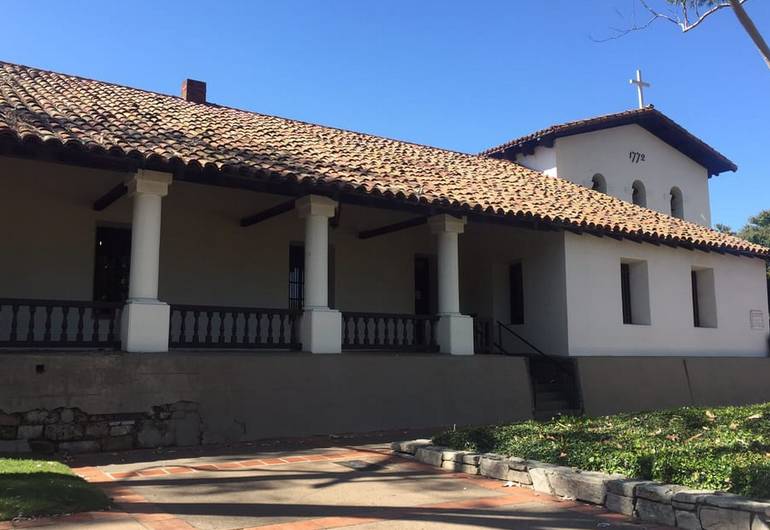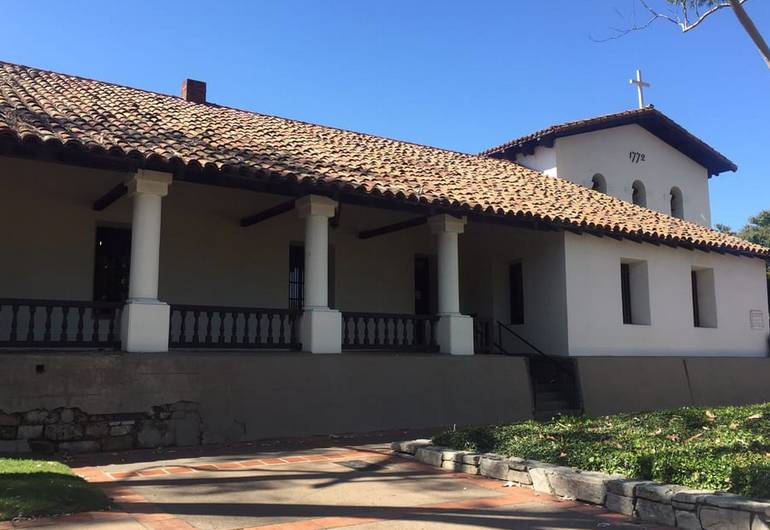 Mission San Luis Obispo de Tolosa
Located in downtown's heart, the mission is one of California's oldest, founded in 1772. The doors of Mission San Luis Obispo are open all year-round. There are a small museum and gift shop housed in an original wing of the mission. Guided tours of the mission are available on most days. Address: 751 Palm St, San Luis Obispo, CA 93401. website.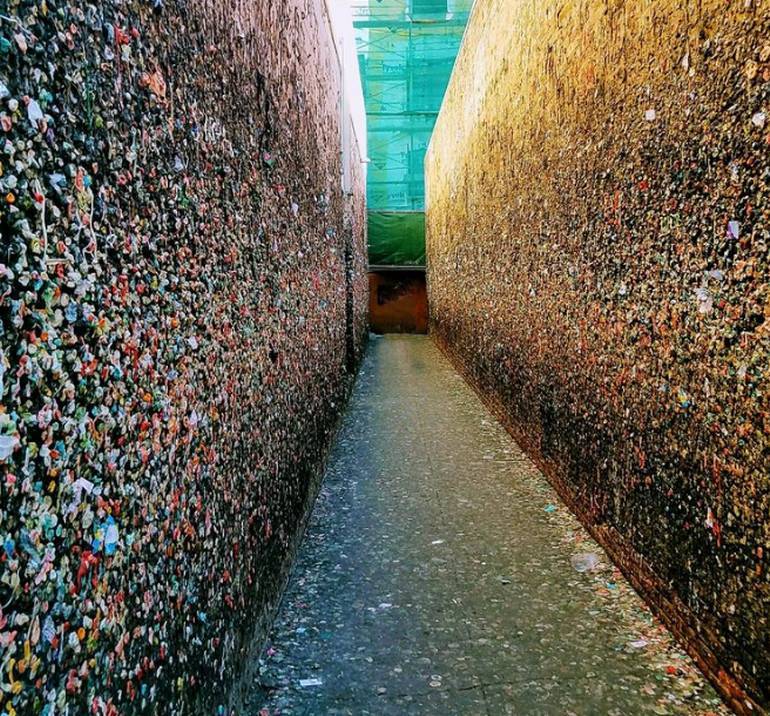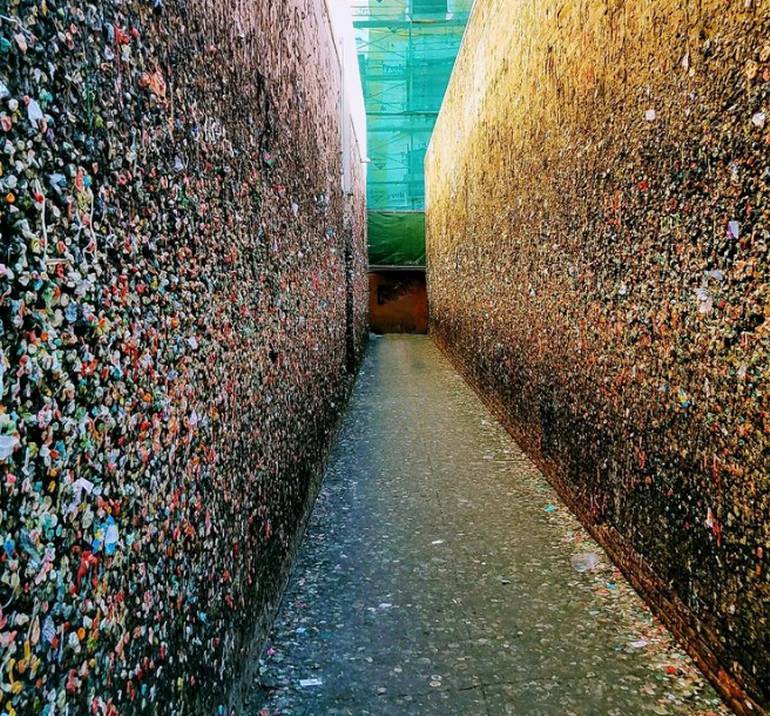 Bubblegum Alley
It only takes a few minutes to walk through the alley, but it's well worth it to see this strange, kindy gross attraction. There are literally thousands of chewed-up pieces of gum stuck to the walls from floor to ceiling level. All in different colors and pressed into the walls. The tradition of sticking gum on the walls was started by graduating seniors from San Luis Obispo High School in the late 1940s and has grown ever since then. Today the alley is a popular tourist stop. Address 7335 Higuera Street San Luis Obispo, CA 93401.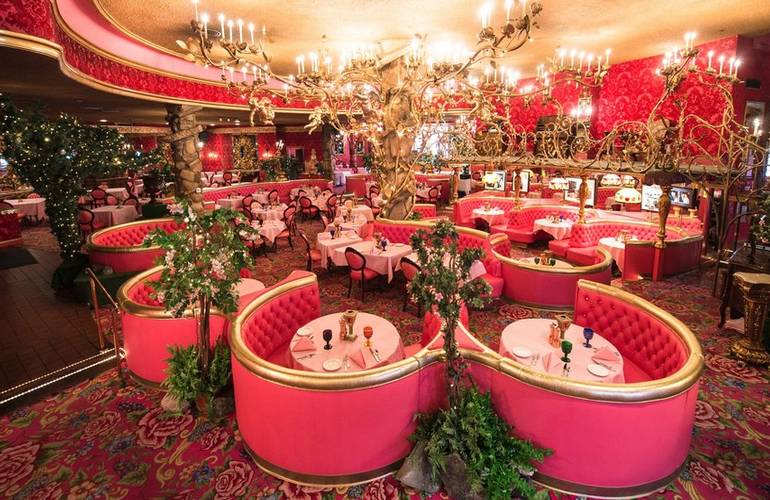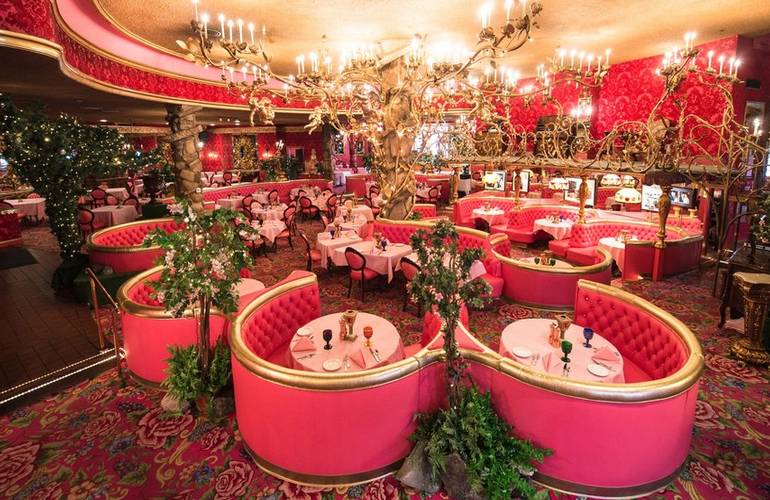 Madonna Inn is a historical site that has been featured on numerous television programs, especially for its weird bathrooms and unique bedrooms. Known for their magnificent restaurant, immaculate rooms, and luxurious spas. You do not have to stay overnight to enjoy a tour of the place and hear the history of Mr. Madonna and his plan for the site. Website.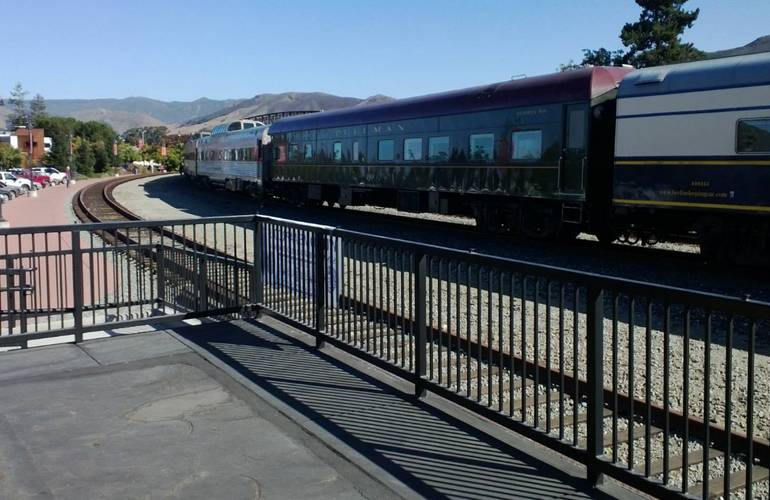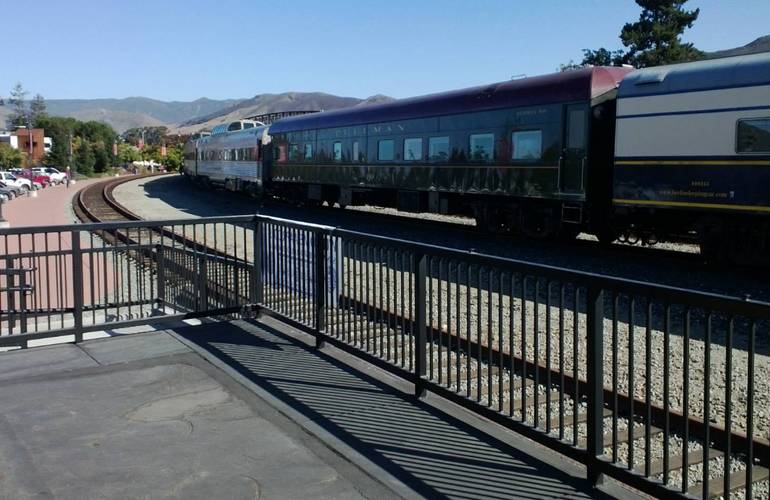 San Luis Obispo Railroad Museum
This museum is dedicated to preserving the railroad history of the California Central Coast region. Housed in a Southern Pacific Freighthouse built-in 1894, this small museum features a large HO scale train layout and artifacts, pictures, and books about central coast railways. Open on Saturdays only. Address: 1940 Santa Barbara Ave, San Luis Obispo, CA 93401. website.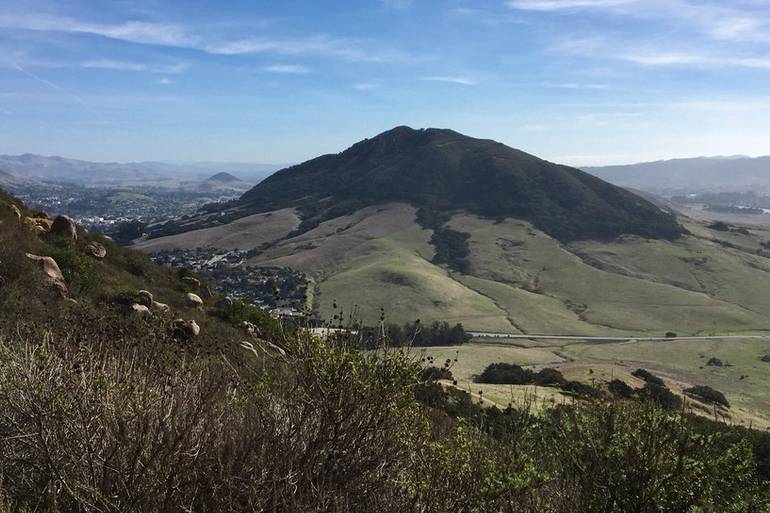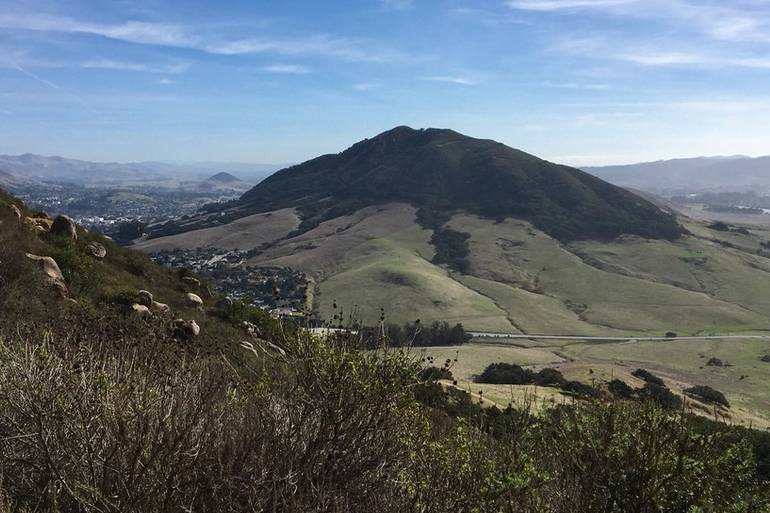 Hike to Bishop Peak
Bishop Peak is an ancient volcano, and for those people who love adventure, it's a good hike. If you make it to the top, you will be rewarded with amazing views of San Luis Obispo and beyond. It's about 4 miles round trip to the top and back and takes about three hours to complete. There are two main trailheads, one at 1 Highland Dr. San Luis Obispo and the other, Bishop Foothill Trailhead, along Foothill Boulevard.
You can spend your day or an entire vacation exploring the San Luis Obispo. Beautiful beaches, wine tasting, and miles of oak-covered hills are all nearby. Escape from the congestion of Southern California and discover the beauty of the California central coast.