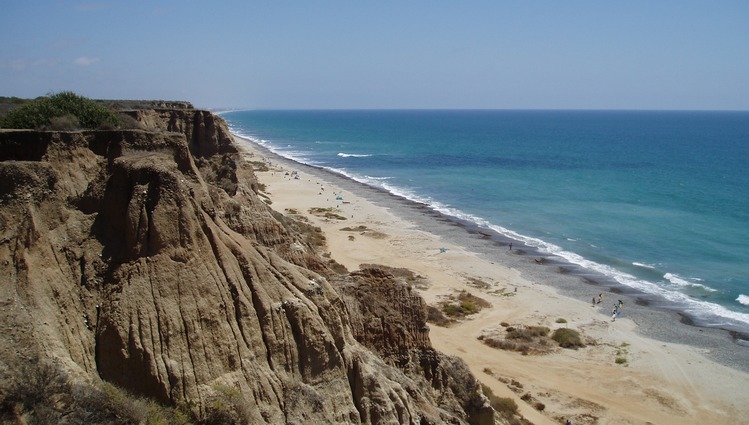 San Onofre State Beach consists of 3,000 acres of Southern California coastline between San Clemente and Camp Pendleton. The park includes three areas: San Onofre Bluffs, San Onofre Surf Beach, and San Mateo Campground.
San Onofre Bluffs stretches out along Old Highway 101, offering both day-use parking and camping. Popular with swimmers and surfers, the campground is primitive with cold outdoor showers and chemical toilets. No hookups are available.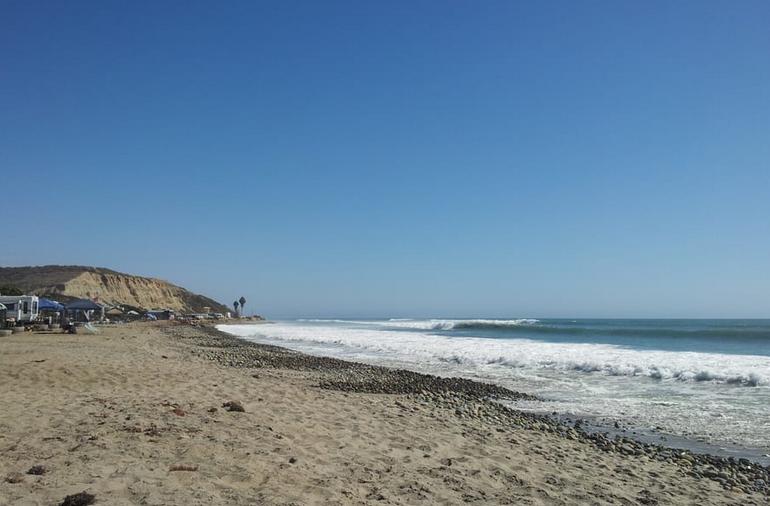 San Mateo Campground is about 1.5 miles inland from the beach. A trail connects the campground to Trestles Beach, a world-class surfing site. San Mateo Creek flows just east of the campground outward towards the ocean creating wetland habitats which host some rare and endangered species.
Surf beach is day use only, but visitors can park right next to the beach along a rather bumpy dirt road. During the summer arrive early at surf beach parking is limited and it fills up fast. This beach is very popular with locals and has a long surfing history.
With its natural beauty and pristine waters, it's no wonder why San Onofre Beach and the surrounding area, is the fifth most visited parks in California.
Bordered to the east and south by Camp Pendleton Marine Corps Reserve, San Onofre State Beach offers beachgoers a chance to experience what Southern California's beaches may have looked like before sprawling mansions and towering condominiums dotted its coastline.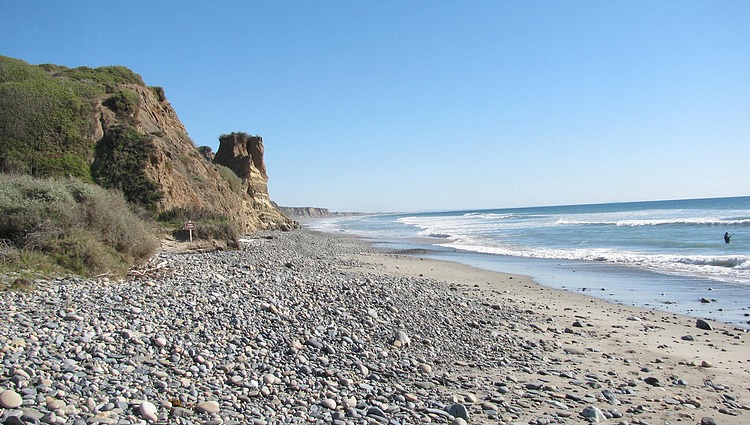 There are three distinct beach areas within its borders, where visitors will find pristine windswept bluffs mixed with a fertile tidal wetland, which provides a natural habitat for native California vegetation and a myriad of migratory birds and forms of various wildlife.
The first is a place known as Old Man's, which lies just north of the nuclear plant. Surfers who have swarmed to this spot for decades swear the water at Old Man's in warmer, claiming that since it was used to cool the plant's reactors, it returned to sea hotter than it entered.
But the waters here are not radioactive, and in fact, the tales told by local surfers is speculated to have spawned as a way to keep their break from being encroached on by outsiders.
Old Man's earned its reputation back when heavy wooden longboards required rolling, flowing waves, which still provide a popular surf spot for grommets and seasoned surfers alike.
Like its neighbor, Trestles to the north of Old Man's is situated near the San Mateo Creek river mouth and is a world-famous surf break where many pro surfers have plied their skills.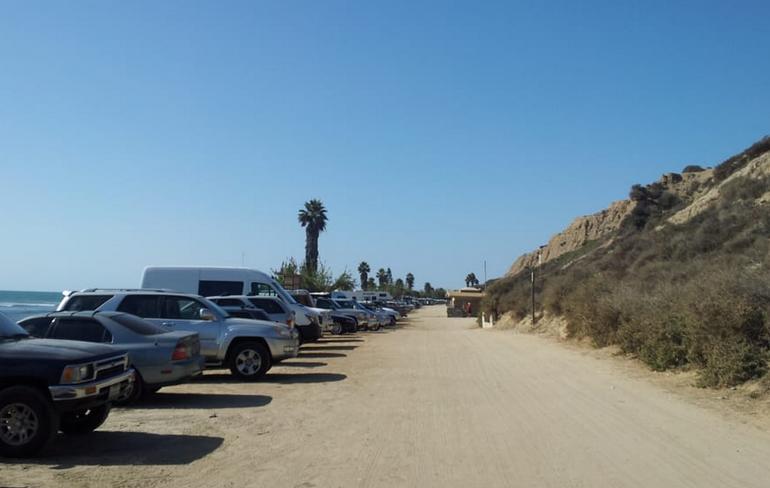 The third area, aptly named for the three miles of beach fronting the San Onofre Bluffs State Campground to the south of the nuclear plant, is Trails. Just as its name implies, the area serves as the trailhead for six access trails leading to the beaches that bear their namesakes.
The trials also interconnect the San Onofre State Beach day-use area, as well two camping spots — San Onofre Bluffs and San Mateo Campground. Campground Reservations
Accessed by a winding, looping road, or a scenic hike from Trestles along the San Mateo Nature Trail, San Mateo Campground lies a short distance inland from the 3.5-miles of sandy beaches within San Onofre State Beach.
At one time, there was a nude beach at the south end of San Onofre beach, reached by Trail number 6. Rangers have been giving out tickets to people in the buff and this has greatly curtailed the activity.
Located just a few miles south metropolitan Orange County and north the urban sprawl of San Diego on I-5, San Onofre is easily accessible, making it a perfect place for a day trip or overnight camping adventure.