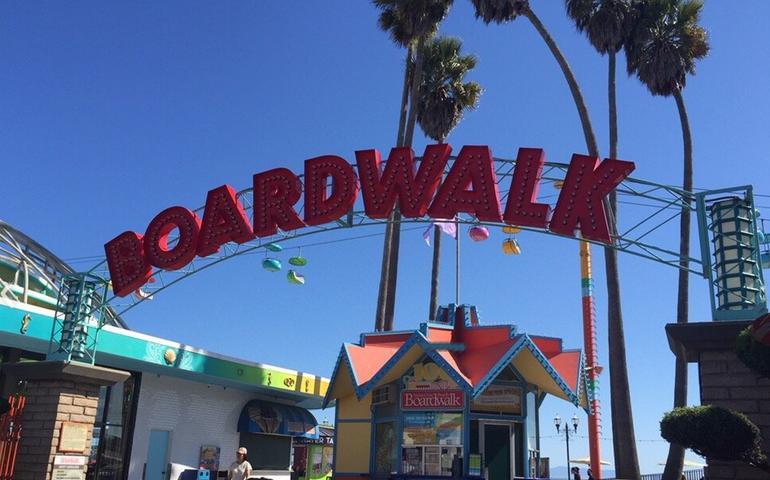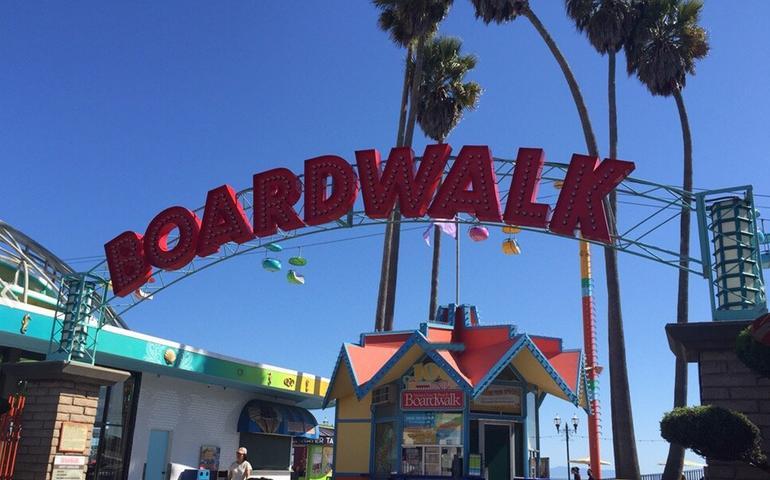 Santa Cruz Beach Boardwalk is a classic California beachfront amusement park. There are only three beach theme parks still open along the California coast Santa Cruz, Santa Monica Pier and Belmont Park in San Diego.
Most people head to the big-name parks like Disneyland and Magic Mountain to get their thrills. Big park means big entrance fee.  Santa Cruz Beach Boardwalk admission is free. The park boasts an old-fashioned Carousel, wooden coaster, and the Sky Glider, where passengers can soak up the panoramic vistas of the coastline, the ocean, and the park.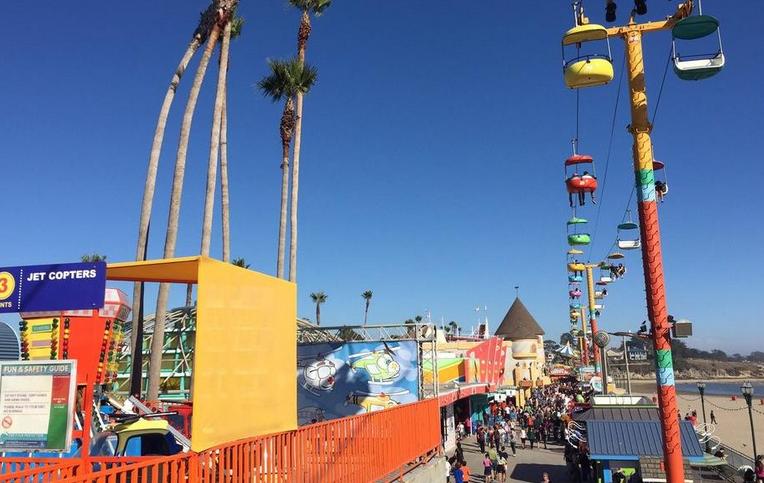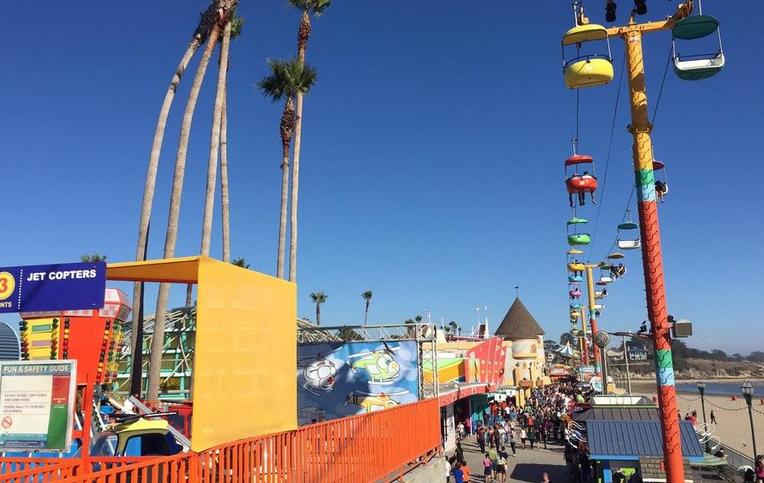 While this old-fashioned seaside amusement park does not charge admission, each ride requires a ticket. You can buy just one ticket or an all-day pass.  Many visitors just take a walk along the boardwalk and enjoy some cotton candy.
The Santa Cruz Boardwalk has been around since 1907 and is still family-owned and operated. The park is the oldest surviving beachfront amusement park in California. Outlasting the Pike in Long Beach, Neptune Beach in Alameda and Playland in Ocean Beach.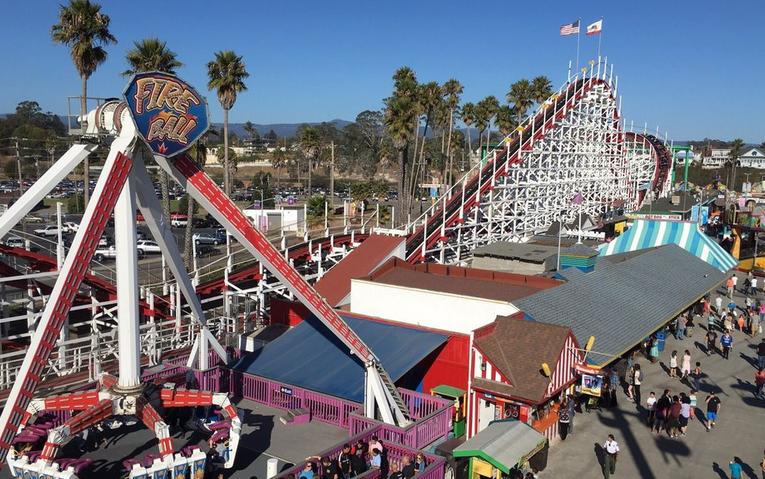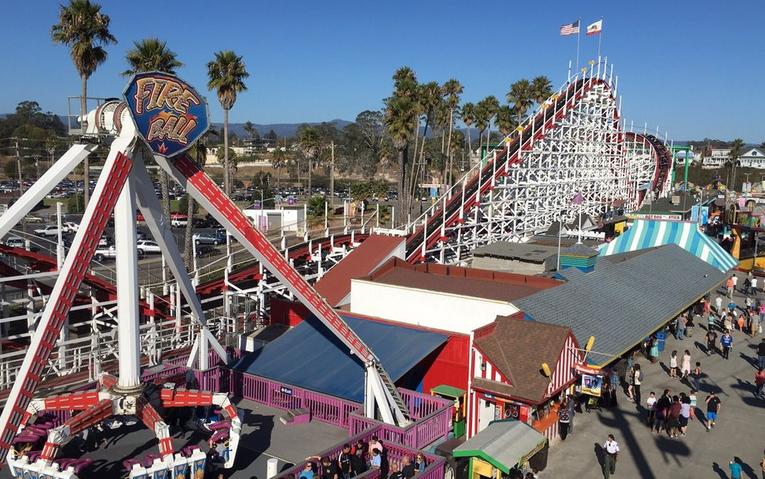 The Boardwalk looks much the same as it did fifty years ago and is still a popular family destination. The rides are not as hi-tech as the major California amusement parks but with the free admission, the price can not be beaten.
Boardwalk Attractions
Rides and Attractions Santa Cruz Beach Boardwalk: Giant Dipper Wooden Roller Coaster – More than 50 million riders have experienced the breathtaking excitement of the Giant Dipper, a classic wooden roller coaster since it first opened in 1924.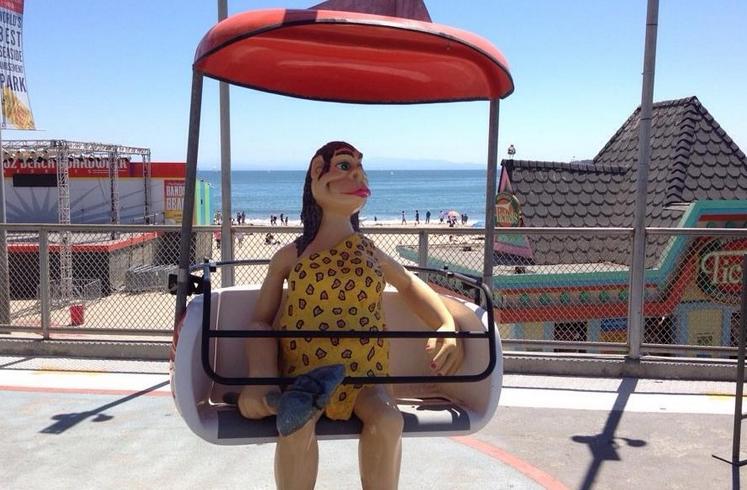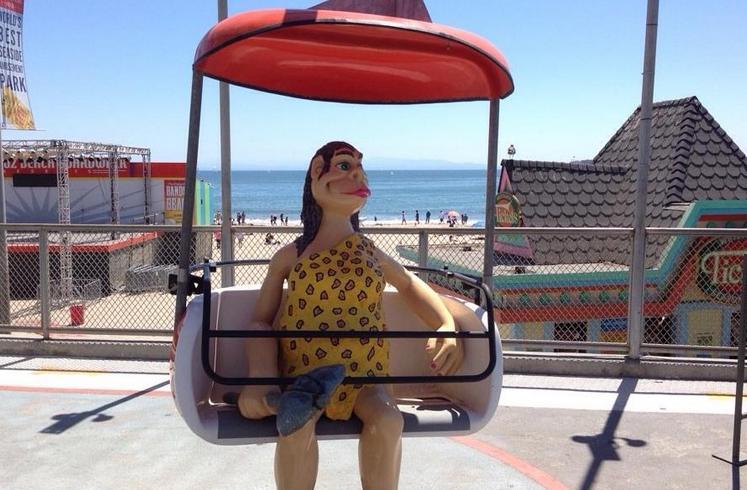 Cave Train Adventure features many of its original 1961 cast of characters and technology of the 21st century. This glow-in-the-dark train ride is a new experience complete with nostalgic elements that families have loved for generations.
The Vault: Laser Maze enter a room full of green laser beams and try to navigate to the finish line without crossing any of the beams.
Neptune's Kingdom a nautical-themed entertainment center located on the Santa Cruz Beach Boardwalk featuring arcade games.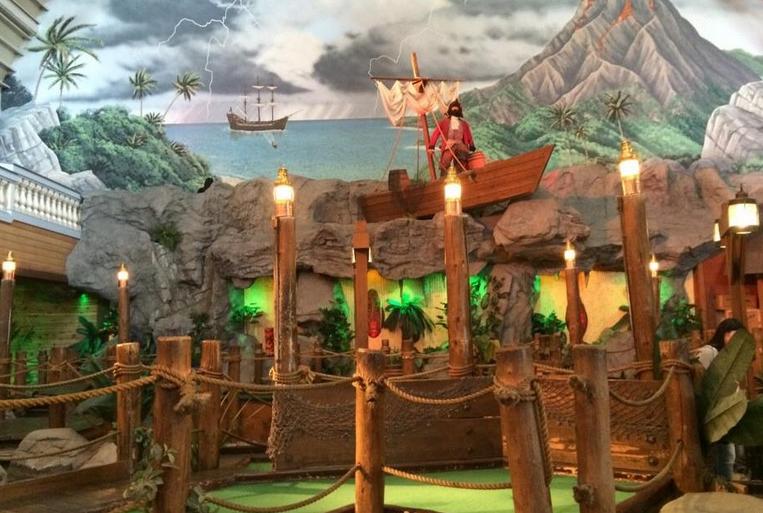 Looff Carousel built-in 1911, takes visitors of all ages on a timeless journey of color, lights, and sound.
Skyglider travels high above the beach and enjoys a view of the boardwalk and the Pacific Ocean.
In all, there are about thirty different rides and attractions plus plenty of places to snack and overindulge on theme park food.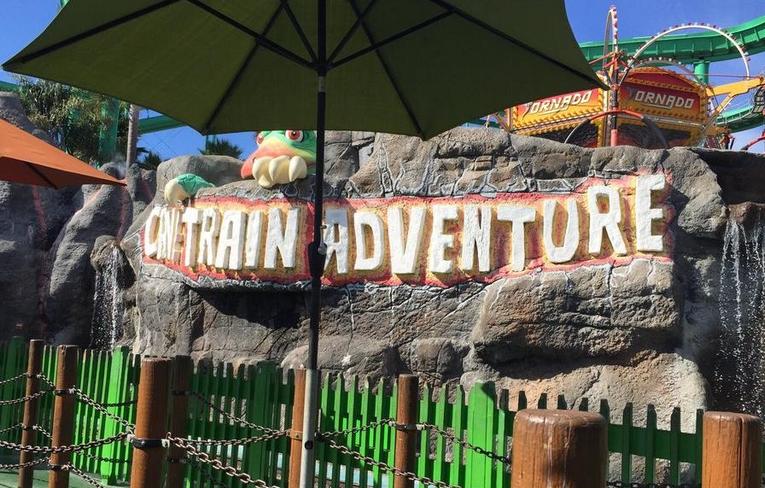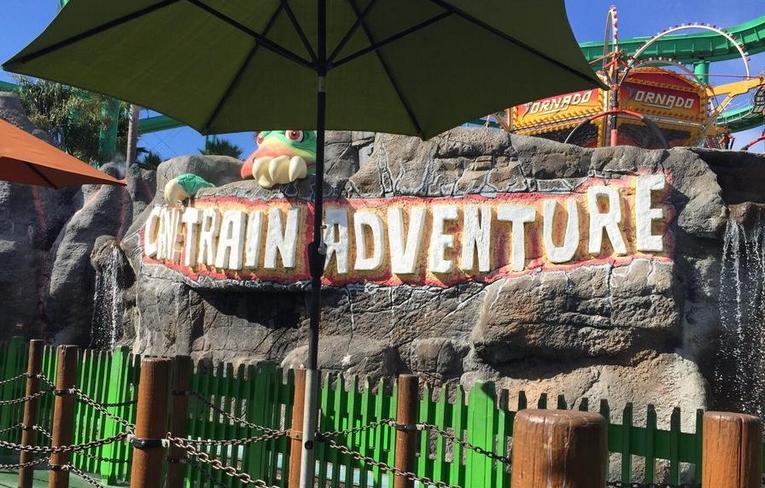 Santa Cruz Beach Boardwalk Discounts
Show your AAA card at any ticket booth for a $4 discount on the Rides.
Groupon & Living Social occasionally offer deals for the Boardwalk
Buy a season and enjoy  Unlimited Rides for a year.
Getting There
Santa Cruz Beach Boardwalk 400 Beach Street Santa Cruz, CA 95060