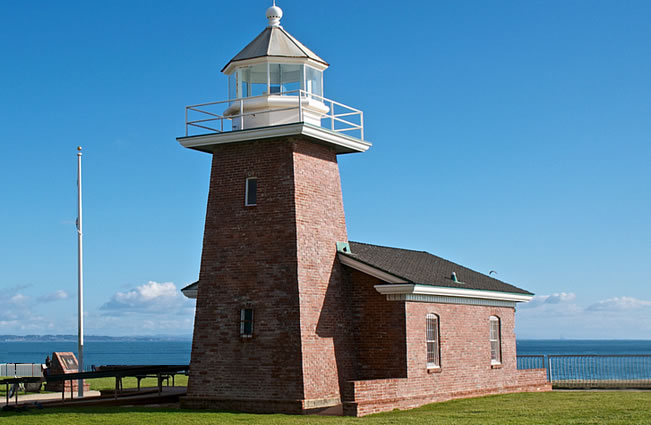 Located south of San Francisco and just north of Monterrey, is Santa Cruz, an environmentally and socially progressive town known for its surf history.
Still a big part of the scene, the city has evolved beyond surfing to include healthy living, friendly bike paths, art, and theater, all within walking distance to the beach.
The area was once the location of an American Indian settlement, and one of earliest settlements of the Spanish during the exploration of Alta California. During the late 19th century, Santa Cruz gained popularity because of its beaches and coastal redwood forests.
Due to its moderate climate, natural beauty, educational institutions, alternative community lifestyles, and socially liberal leanings, it has become a place people of all ages flock.
The city has an environmentally conscious approach to things, and supports an extensive network of bike lanes and bike paths. Most major roads have bike lanes, and wide, luxurious bike lanes were recently installed on Beach Street, near the Santa Cruz Beach Boardwalk.
The beach and ocean are a big part of the Santa Cruz lifestyle and the area is well known for water sports such as sailing, swimming, and paddling.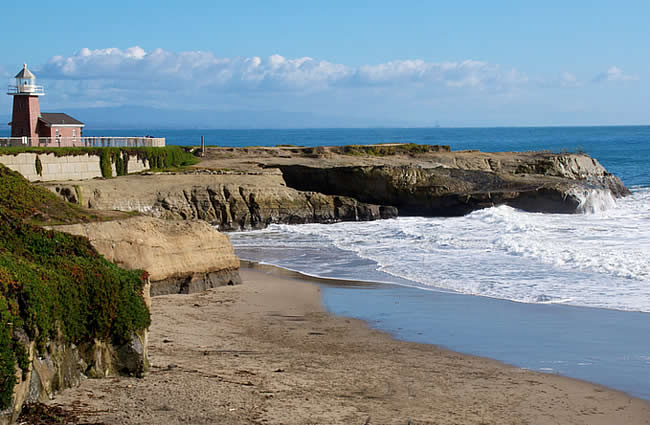 Santa Cruz is best known for being one of the best spots in the world for surfing, and is home to O'Neill Wetsuits and Santa Cruz Surfboards. Main Beach and Cowell Beach is your destinations for surfing, but if you're a landlubber, the Santa Cruz Beach Boardwalk is where you want to be.
Santa Cruz offers an extensive calendar of events with plenty of notice so everyone has a chance to participate. One of the most popular Annual Clam is the Chowder Cook-Off, which takes in February on the Santa Cruz Beach Boardwalk.
The Japanese Cultural Fair held at Mission Plaza. It's a celebration of Japanese music, traditional dance, food, and crafts at this popular annual festival. Powerful drummers, the San Francisco Taiko Dojo, thrill the audience, along with storytellers and martial arts demonstrations.
A hit with car enthusiasts is the Annual Woody's on the Wharf. This gathering at the Santa Cruz Wharf is the perfect setting for a celebration of the surf spirit and classic surf wagons. More than 200 pre-1950s "Woody's" line the wharf. Music, T-shirts, memorabilia, and prize drawings will add to the fun.
The downtown area is known for shopping and is the city's cultural center with several bookstores and independent movie theaters. The nightclubs and bars often feature live music, and a variety of street performers. There is even an art museum, and a civic auditorium.
The atmosphere is peaceful, free spirited, and relaxed. Any weekend, on Front Street, it's common to see the local Brazilian and Portuguese-speaking populations performing on the street in dance contests.
If you want a more extravagant sight, there has been a local campaign to "Keep Santa Cruz Weird", highlighted by a man who walks slowly down Pacific Avenue dressed in pink women's clothing, pink makeup, and a pink parasol.
The Santa Cruz Boardwalk is California's oldest amusement park and a designated State Historic Landmark and houses Derby Skate Park, a spot man. Lodging is all over, at every price point from the budget motor lodge, to luxurious the ocean resorts.
Santa Cruz is a dining heaven, offering Italian, Portuguese, Greek, and Indian, anything you can think of.
Santa Cruz California offers the environmentalism and accepting atmosphere that draws many to cities like Portland, but is closer to home and offers the added benefit of the California beach life that would surely be missed by anyone who lives in the state.