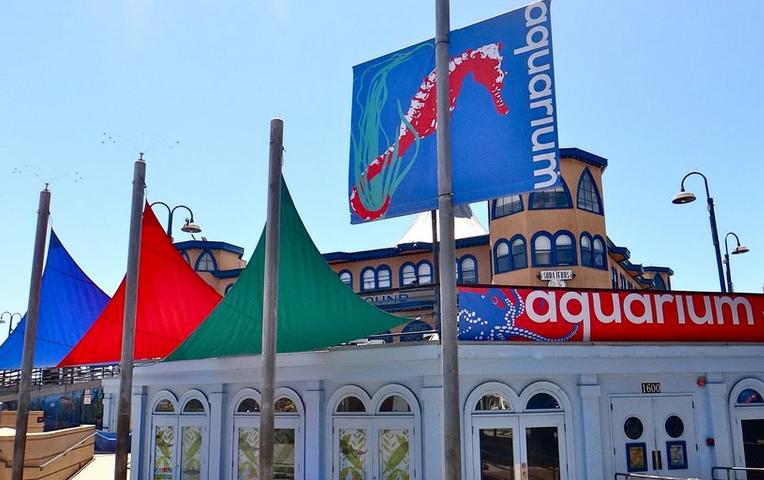 Heal the Bay's Santa Monica Pier Aquarium is located beneath the pier, adjacent to the Pacific Ocean. The aquarium treats its annual 65,000+ visitors to Shark and Ray tanks, an Octopus tank, Touch tanks, similar to a petting zoo but with sea life and many other exciting sea life attractions.
Aquarium staff at the well educated on the habitats in the aquarium and there are many bring colors and interesting things to see. Touch tanks and hands-on exhibits are big at the aquarium ensuring kids off a will have a fun visit. Plan on 30-minutes at the aquarium.
While there is not enough to do at the aquarium to warrant a trip here just to visit the aquarium there is plenty of nearby attractions to fill up a day trip.
The Santa Monica Pier is sometimes referred to as the Coney Island of the West Coast and was built in 1909. The main attraction on the pier is Pacific Park an amusement park with rides and attractions for all ages. There is no admission to Pacific Park. Guests can buy individual ride tickets or an all-day wristband.
There is also an old fashion Carousel on the pier. We all know we never outgrow a carousel ride. Up and down and round and round. After your carousel ride, perhaps you might enjoy a fountain treat at the nearby vintage style soda fountain.
North of the pier is there is a stretch of beach is called Santa Monica State Beach. South of the pier you will find the Original Muscle Beach. About 1.5 further south you will the one-of-a-kind location Southern California location, Venice Beach.
+
Just in case you are wondering, yes, fishing is permitted on the pier. If you are in need of fishing supplies, there is a bait and tackle shop conveniently located, nearby. Don't forget that a fishing license is required, even if you are just fishing for the afternoon.
Santa Monica Pier Aquarium Party
Santa Monica Pier Aquarium is a fun place to host a kids birthday party. Private use of the Aquarium for you and your guests plus staff-led educational story time and a take-home craft activity.
Heal the Bay's staff and volunteers are on hand throughout your party to answer questions. Birthday parties for up to 25 children can be held at the pier. There's no better spot to host a birthday party.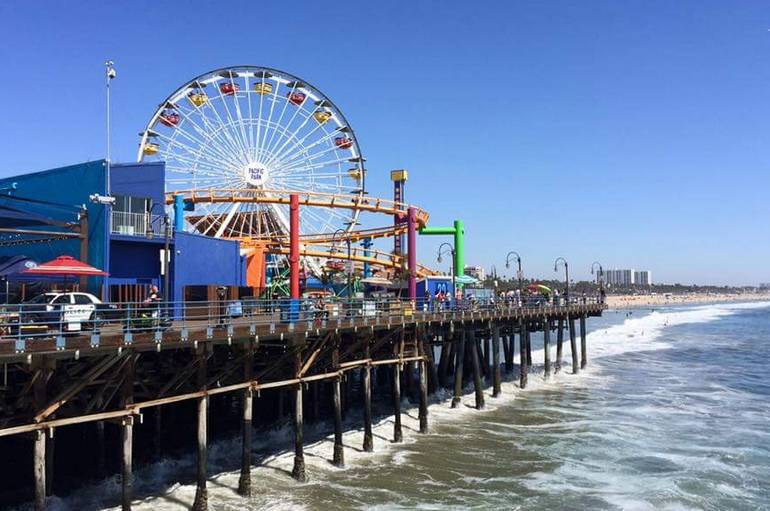 Santa Monica Pier Aquarium 1600 Ocean Front Walk Santa Monica, CA 90401 Web Site Phone Number: 310.393.6149 x105