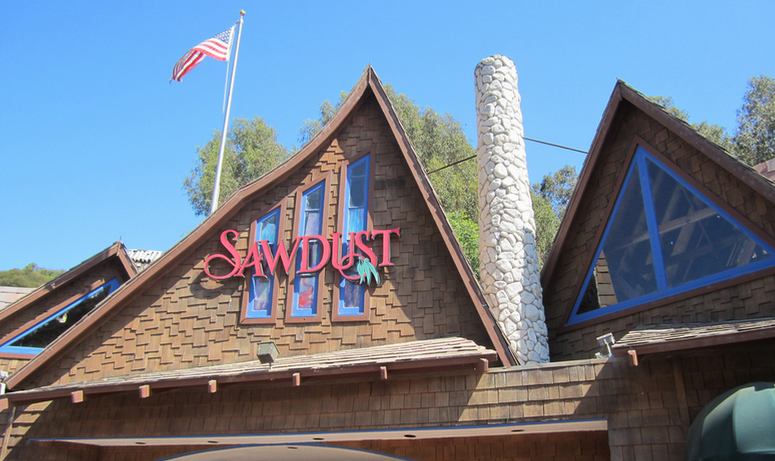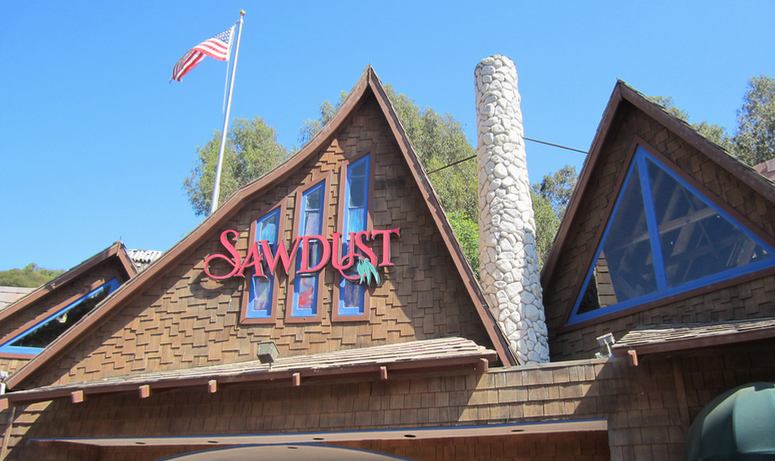 Nestled closely against the cliffs of Laguna Canyon, the Sawdust Art Festival is part of the Laguna Beach Festival of Arts. Visitors enjoy a colorful overview of the Laguna art world with an intimate setting for local artists and artisans to showcase their wares alongside some more mass-produced pieces.
The Sawdust Art Festival has grown in popularity, expanding from its humble beginnings as a small show on a vacant lot to a nine-week gala situated on a lush three-acre eucalyptus grove.
Each year, thousands of art enthusiasts are drawn to the festival and are guided along sawdust-covered paths through a specially handcrafted village passed funky little booths operated by each non-mainstream but well-known artist.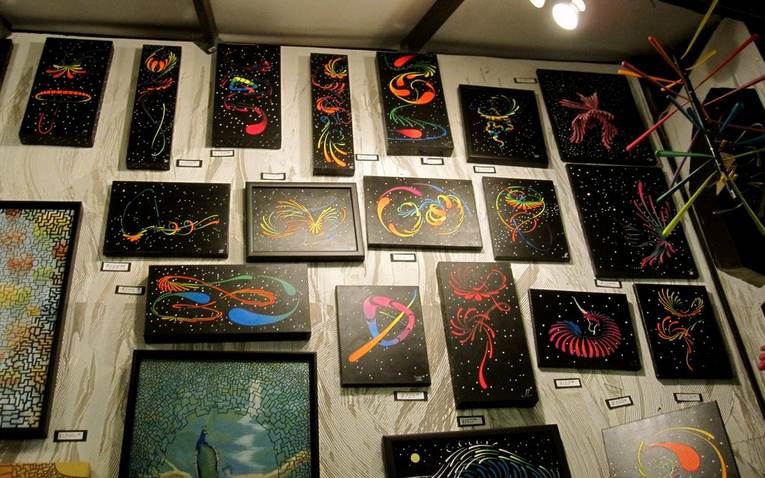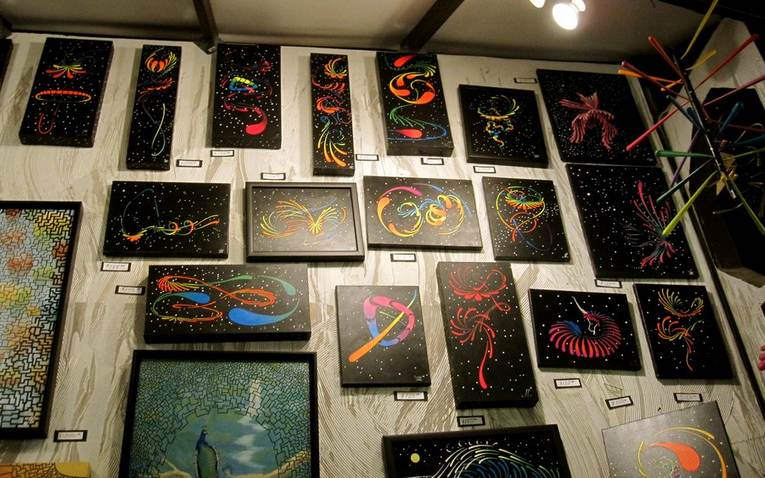 Artists sell hand-crafted bric-a-brac, including clothing and textiles, jewelry and ceramics, painting and photography, wood and metal sculpture, scrimshaw, gourd art, furniture, leather, and lots more.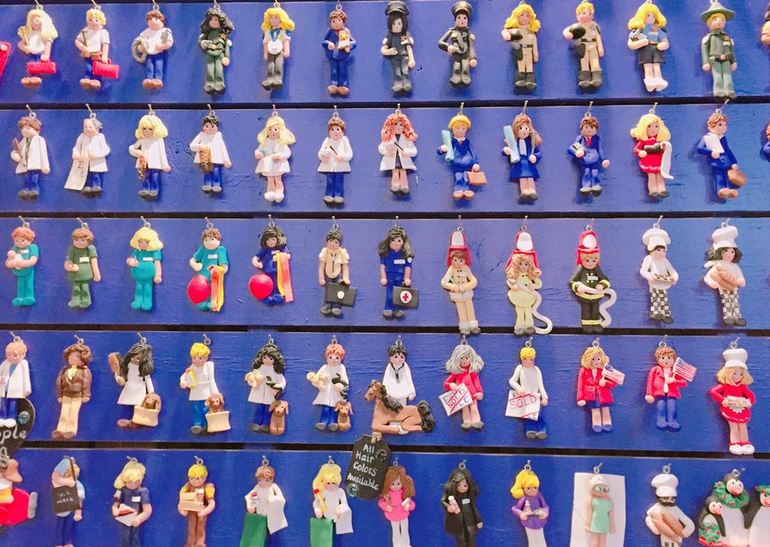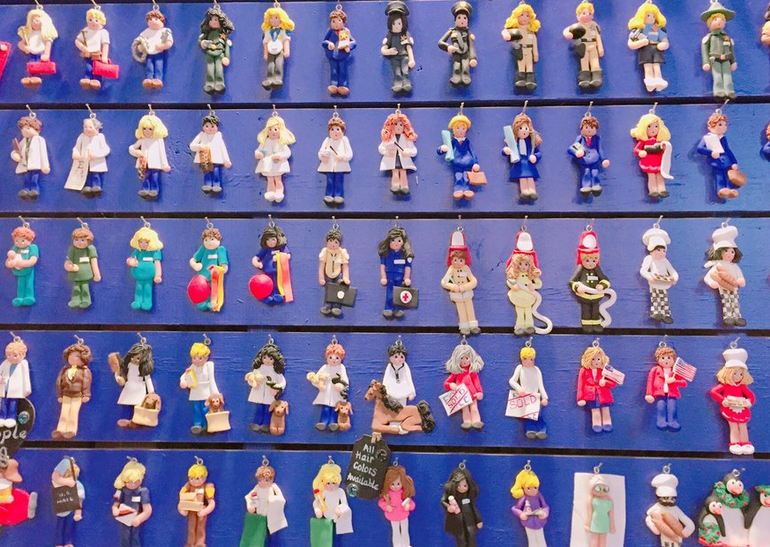 The festival also features demonstrations such as glass blowing, free hands-on art workshops, a dynamic children's art booth, three stages of live music, food vendors, three local restaurants, and cold beverages from the Sawdust Saloon.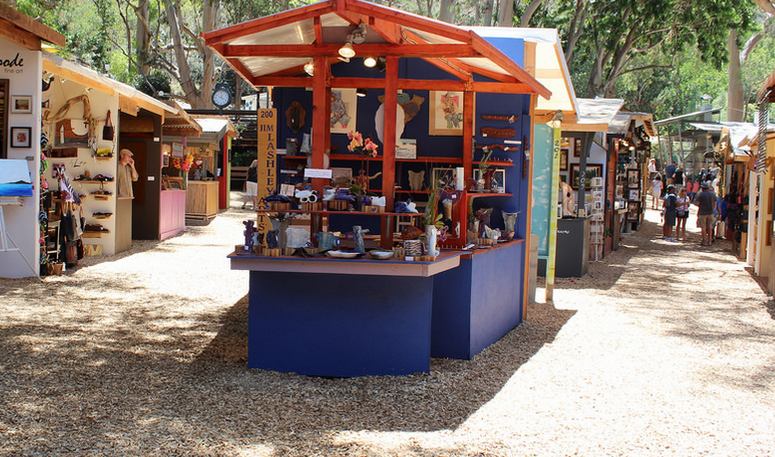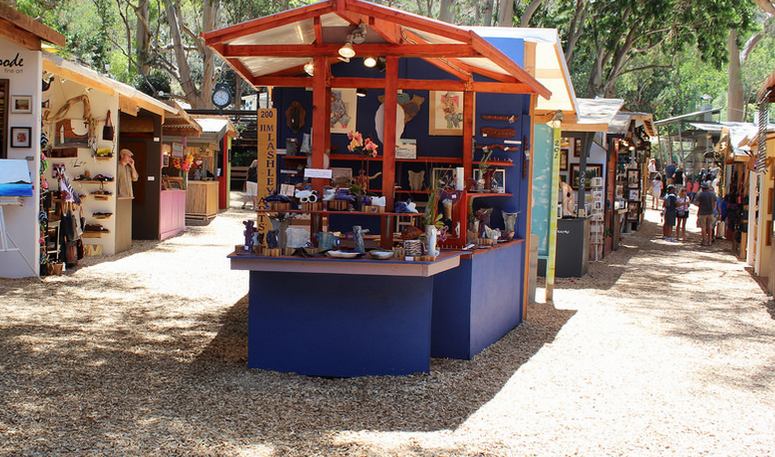 Designed to both entertain and educate, the Sawdust Festival contrasts the glossier, more refined exhibition across the street. It is rumored to have been started by many hippies rebelling against the Pageant Of The Masters–Laguna Beach's oldest art show — which juries its exhibitors.
In addition to the summer art show, which starts in late June, the venue is also dedicated to arts education and promoting arts and crafts created in Laguna Beach and offers year-round classes.
The Winter Fantasy also transforms the festival grounds into a winter wonderland for four weekends from mid-November through early December. It includes 170 art exhibits, holiday entertainment, community performances, and visits with Santa.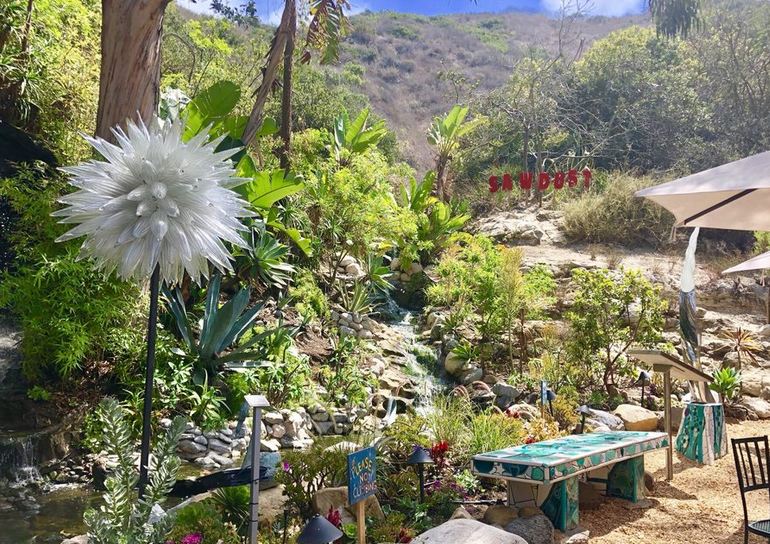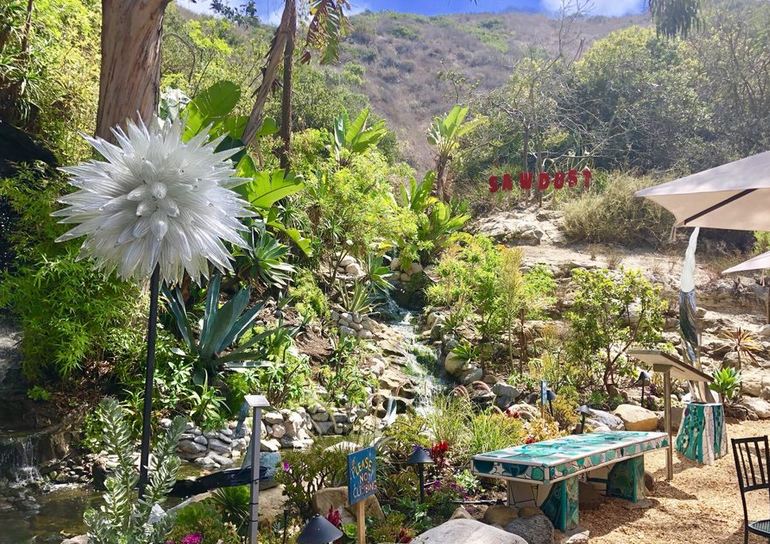 Overall, the Sawdust Festival plays a vital role in supporting the careers of many local Laguna Beach artists and is a great way to get your hands on some very unusual and imaginative artworks while getting to know the people behind the work.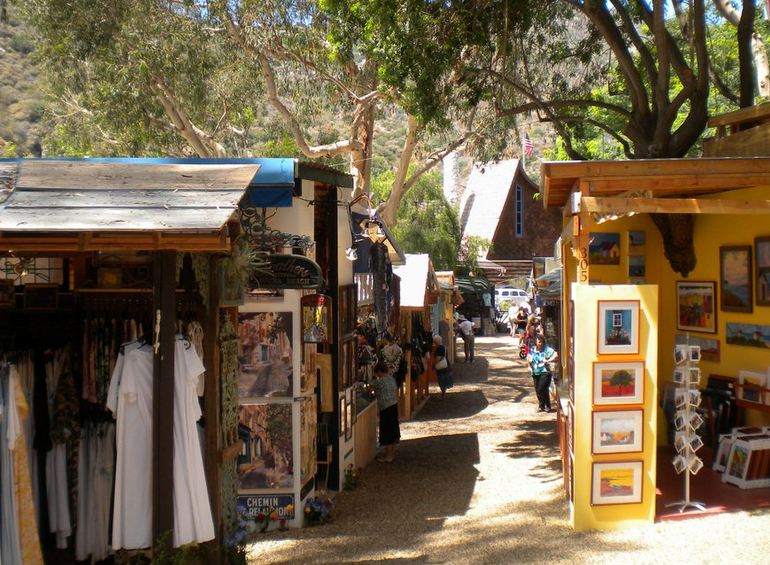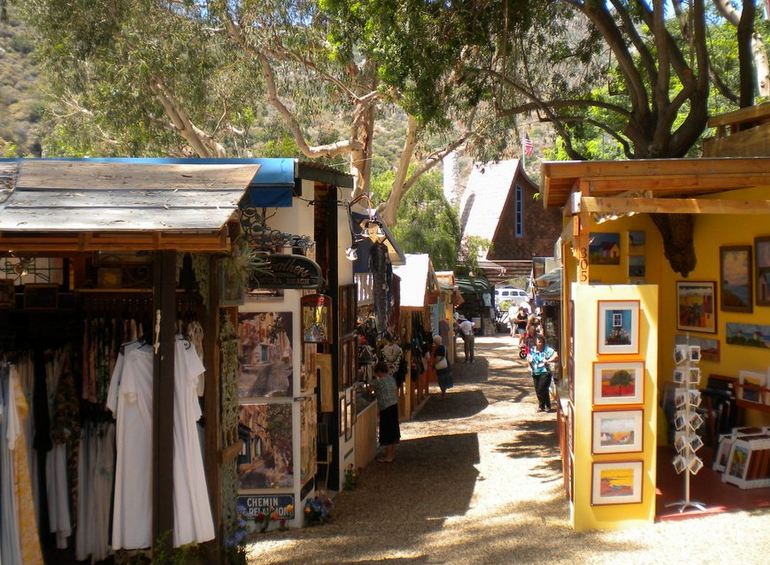 Where is the Sawdust Art Festival
The Sawdust Festival is located in Laguna Beach, approximately fifty miles south of Los Angeles, in South Orange County. Address: 935 Laguna Canyon Rd, Laguna Beach, CA 92651 Hours: 10 am -10 pm daily Event Website.