Sawdust Winter Art Festival takes place over five weekends from 10 a.m. to 7 p.m. each day: November 17, 18, 23, 24 & 25  – December  1, 2, 8, 9, 15 & 16.
If you are looking to find that perfect, truly special holiday gift, then check out the Laguna Beach Sawdust Art Festival Winter Fantasy. This annual event is not your typical gathering of local arts and crafts artisans. What makes it really unique, is that each booth is hand-built and manned by the artist themselves.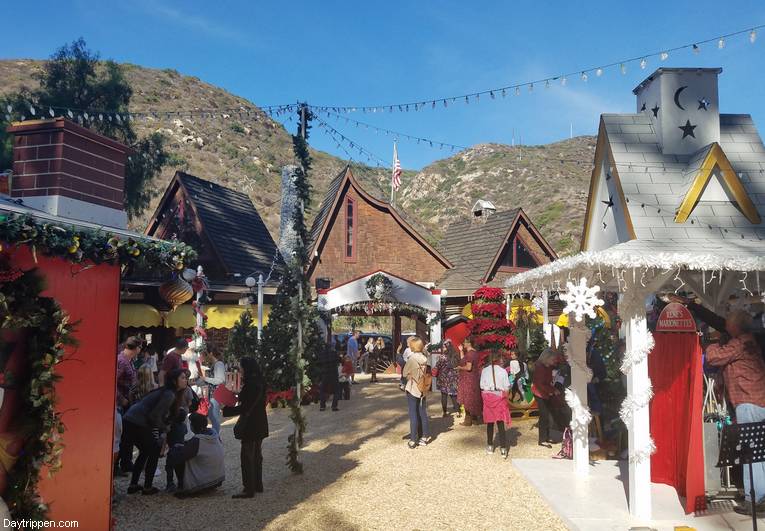 Set under a canopy of Eucalyptus trees, the paths around the festival are lined with wood chips and stone pavers, giving shoppers the experience of an old English village. Folk music and the smell of sawdust fill the air and are both refreshing as well as intoxicating.
As for the arts and crafts. Talented artisans, create, showcase and sell their original artwork on the Sawdust grounds, which is transformed into a winter wonderland with thousands of holiday decorations and a "Towne Square" in the center of the festival.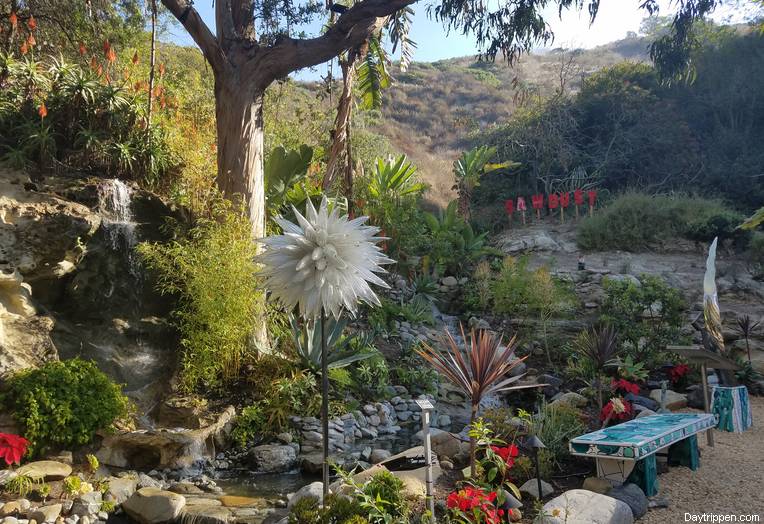 The featured Winter Fantasy artists and craftspeople handcraft each piece of artwork, creating a unique holiday shopping experience for visitors. Art media include art glass, ceramics, jewelry, clothing, textiles, painting, photography, and mixed media are all available for sale.
The Sawdust Art Festival Winter Fantasy is the perfect place for a relaxing afternoon or evening stroll with friends and family.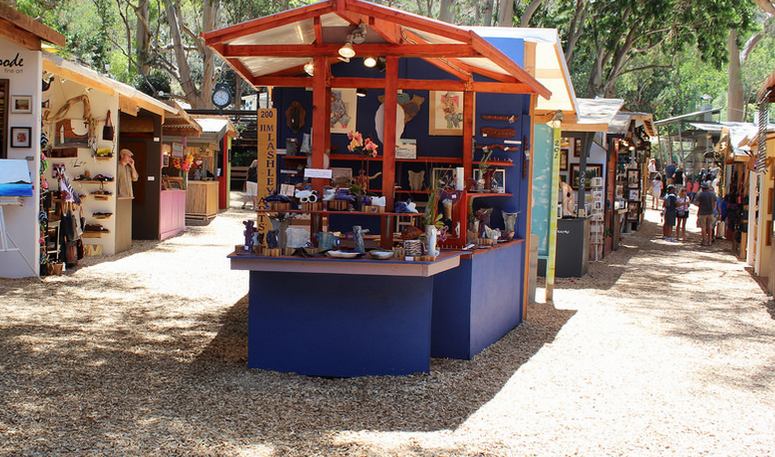 Special activities for families and kids include pottery wheel throwing in holiday-themed shapes at the Ceramic Center, and many art and craft projects at both the Sawdust Studio and Children's Art Spot. Art classes appropriate for all ages offered on the festival grounds include
Getting to the Sawdust Winter Art Festival
The parking lot at 1900 Laguna Canyon Road is not open during the winter show. The only parking available along the frontage road and on Laguna Canyon.
Parking is a challenge with nearby metered spots filling up fast. Arrive early for the best parking spots.
Admission $8.00 Adult one-day, $9.00 Senior one-day (65+), $4.00 Children (6-12). FREE Children (5 & under).