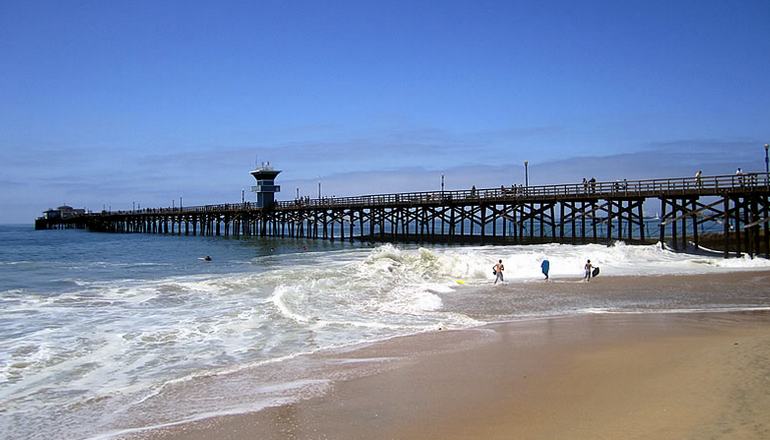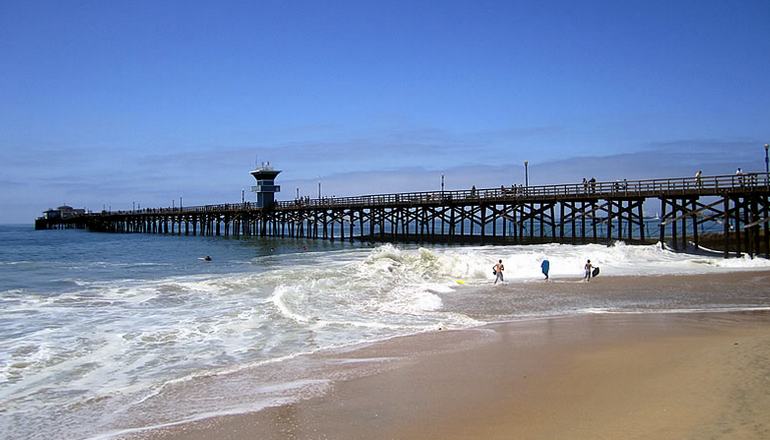 Home to the second-longest wooden pier in the United States, Seal Beach is the perfect blend of rustic old surf town and a new upscale cultural community.
Of course, the main attraction that lures visitors to this quaint seaside town is the beach with its soft sand, the sunshine, and temperate waters that provide the perfect aquatic playground for swimming, surfing, and fishing, all while taking in a panoramic view of the majestic Pacific Ocean.
Families can also enjoy the park right along the beach, giving you plenty of space to throw Frisbees, soar a kite on the cool offshore breezes, or build sandcastles.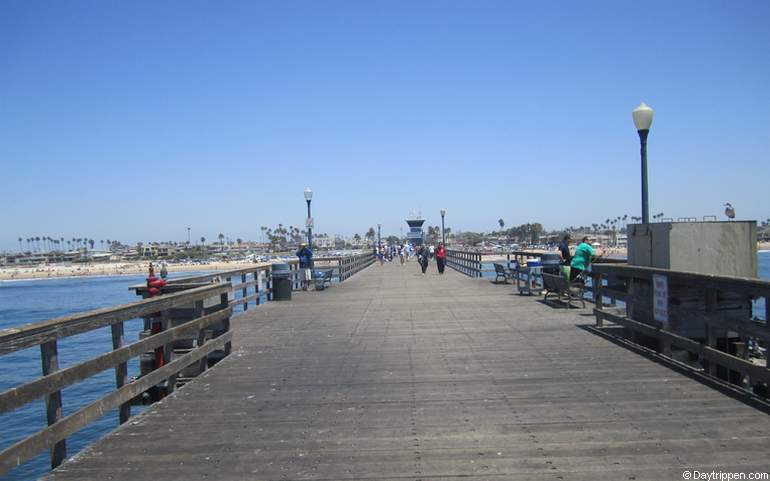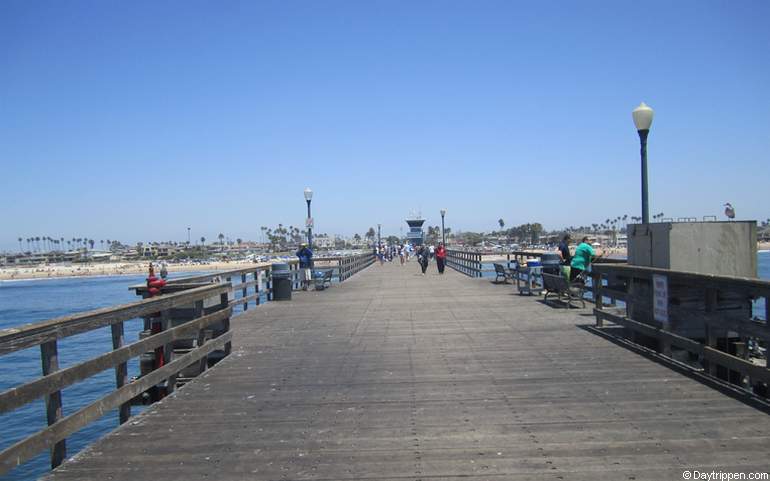 For animal lovers, Arbor Park is a dog park on the beach, so your furry family members can play in the sand and sun too.
The centerpiece of Seal Beach is the pier, and it provides the ideal place to relax and watch the surfers or the sunbathers below, or look out across to the skyline of Long Beach and on a clear day even Catalina Island 26 miles off the coast.
You'll be greeted at the entrance of the pier by Slick the Seal statue. He's usually surrounded down by children sitting on him or petting him, but he's pretty cute, so it's easy to see why.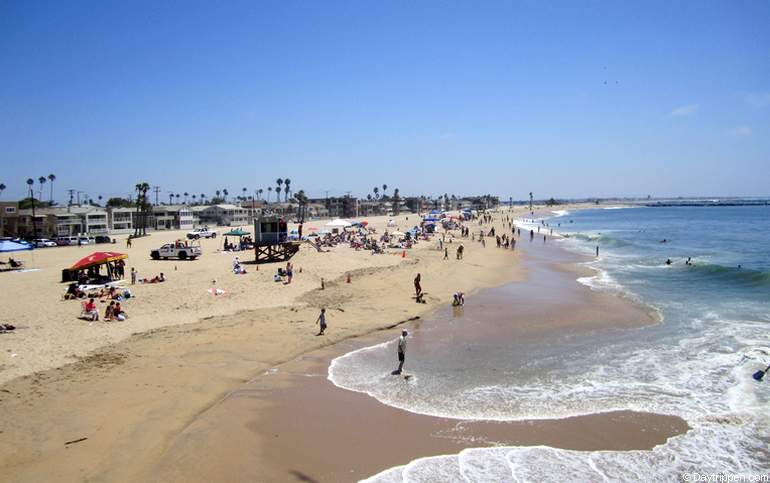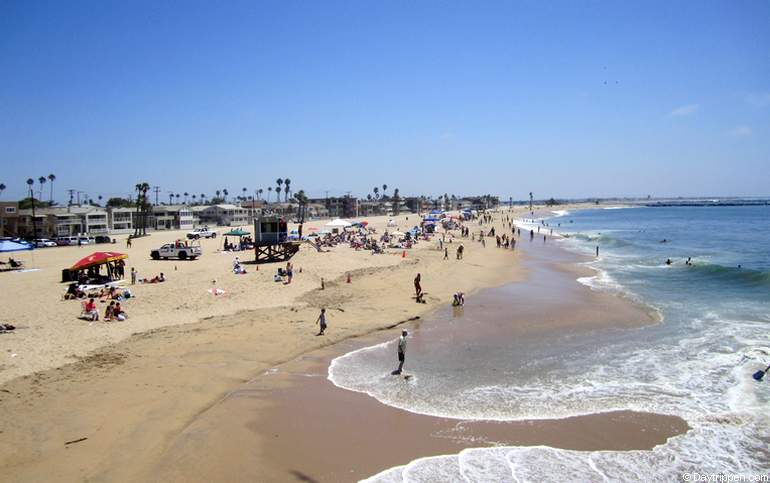 Ruby's Diner is at the end of the pier, which is not unique to Seal Beach, but it adds to the experience. Here you can have a burger or sip a malt served by a waitress in classic red and white uniform, taking you back to an era when life seemed more straightforward.
However, a trip to Seal Beach would not be complete without a visit to the Red Car Museum aboard Car No. 1734, a restored Pacific Electric Railway car on the corner of Main and Electric downtown that now serves as the museum headquarters.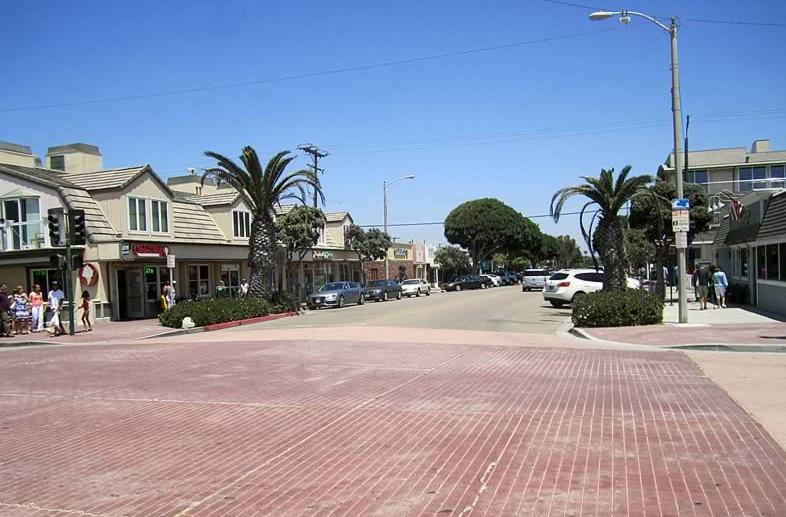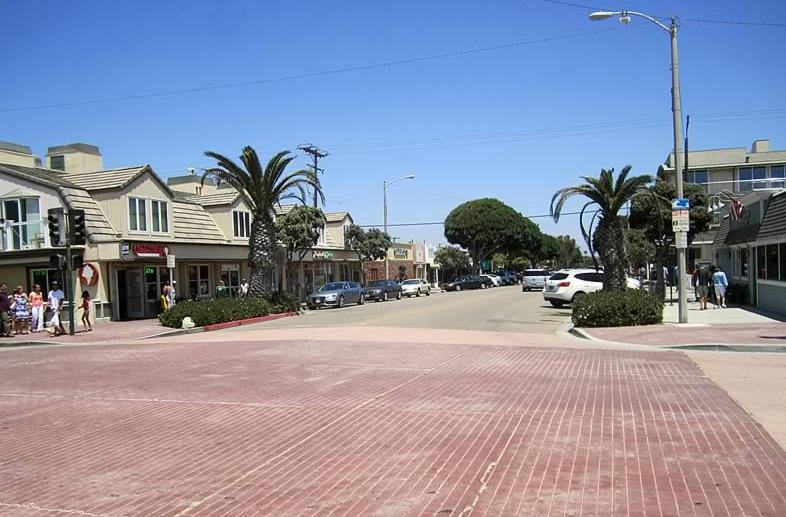 The interior of this car houses historical artifacts and is open to the public. Admission is free, and you can visit this little museum every second and fourth Saturday of the month between noon and 3 p.m.
It is a rare and unique glimpse into the mass transit system that once served Southern California using bright red streetcars.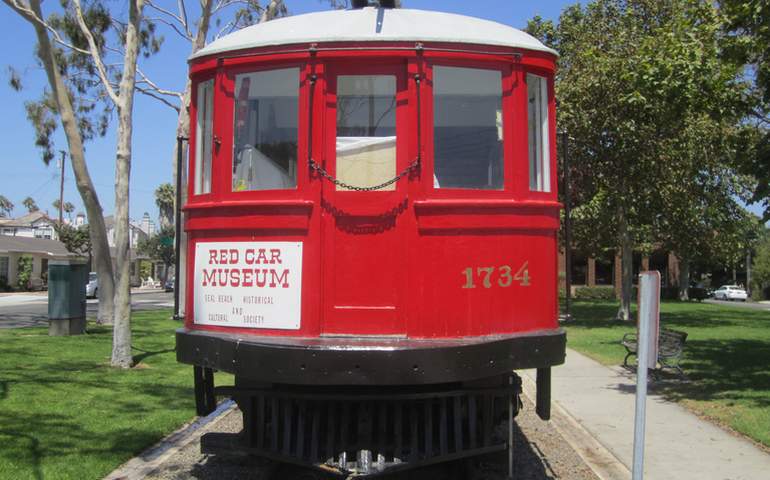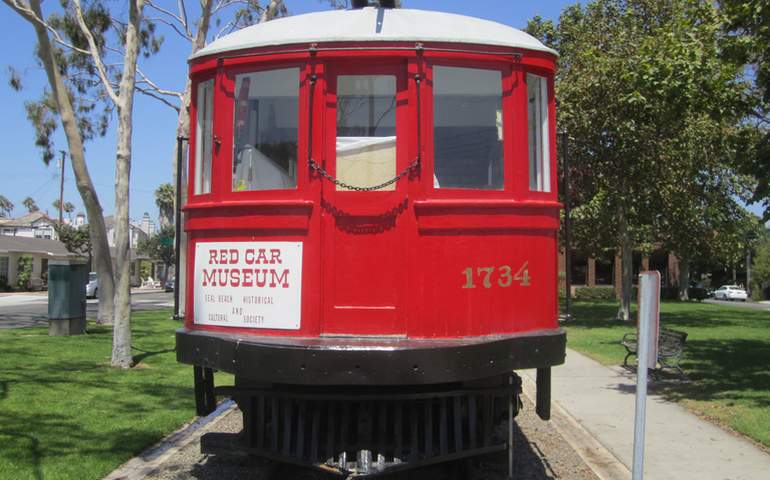 The History of Tea Museum in Best of Times Tea Cottage and Hospitality Shop is another exciting museum located near the Red Car Museum and just a short walk from Main Street.
Here guests can enjoy another small museum featuring displays on the Japanese tea garden, the 5,000-year history, and tea leaf reading.
You can also have your fortune read by receiving an interpretation of the shapes of the tea leaves in your cup. Afternoon tea service is available Tuesday-Saturday 11 a.m. to 5 p.m. and select Sundays.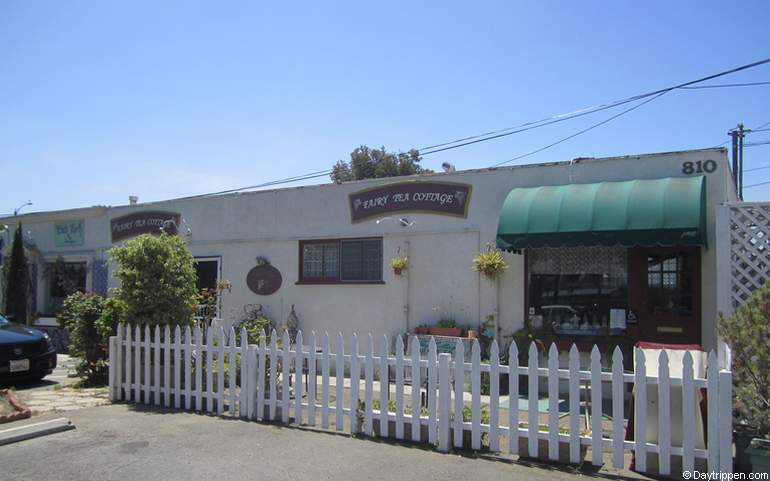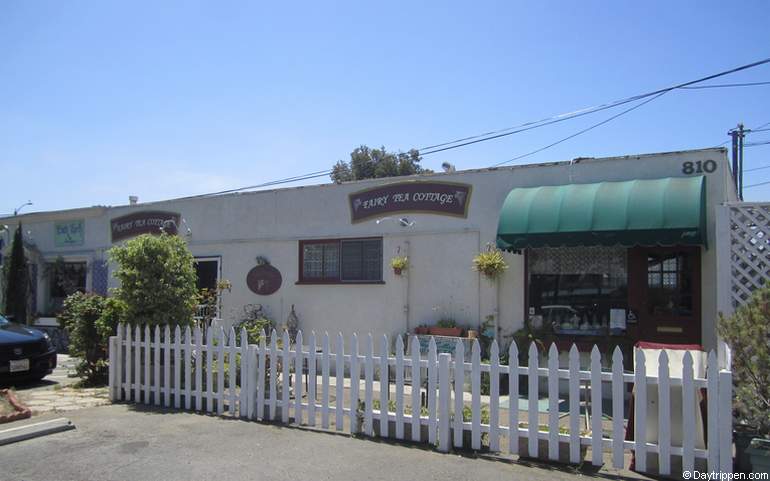 Seal Beach Main Street
After taking in a little Seal Beach history, your next stop is Main Street.
The main street has something uniquely special to that city, and that is how Seal Beach's Main Street feels. It, too, is the ideal place for strolling, shopping, and dining and offers plenty of things to do during the day as it does during the night.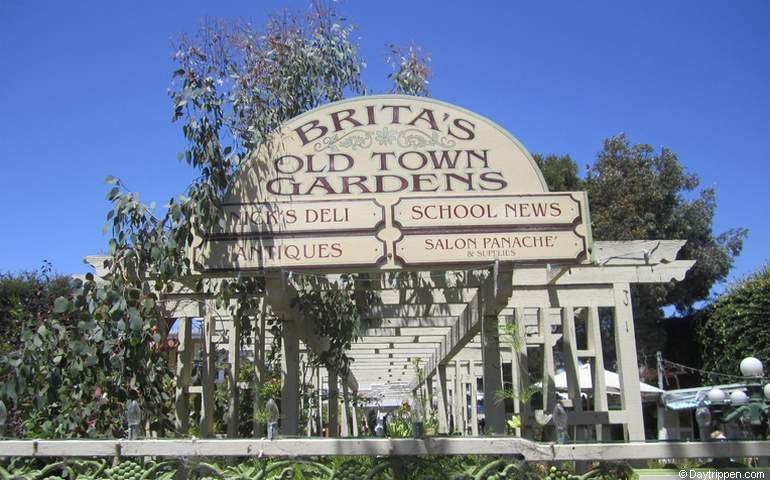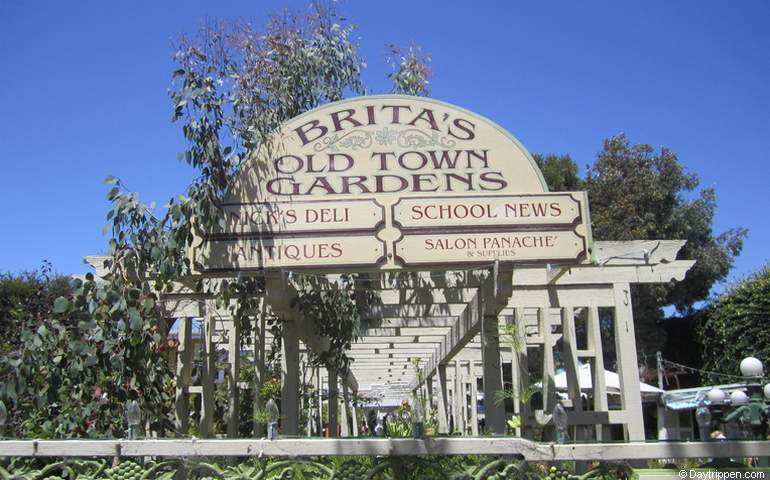 During the day, you can find free parking, grab an ice cream, or browse for a new bikini or surfboard wax in one of the many unique boutiques that line this little strip, including a seashell store, a kite shop, several art galleries, and antique shops, as well as the historic Bay Theater.
Opened in 1947, the theater plays new movies but also screens classic films as well. Watching a film at the Bay is truly an experience and a step back in time.
Seal Beach Dining & Nightlife
Of course, the perfect ending to a day at the beach is an evening of fun, and after taking in one of Seal Beach's breathtaking sunsets, it's time for some nightlife.
One spot that is always jumping into action is The Abbey that became popular after baseball player Mark McGwire sported a ball cap he wore with the restaurant's logo. The Abbey features 12 draft beers and wood-baked pizza and is open every day from 11 a.m. – to 12.30 a.m.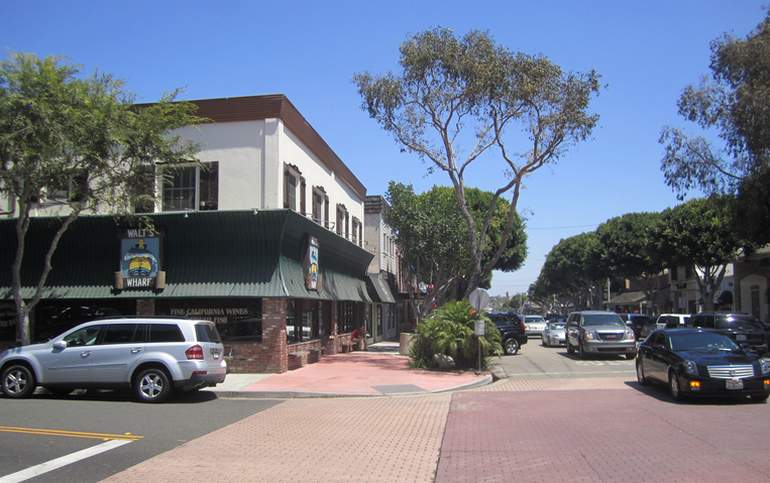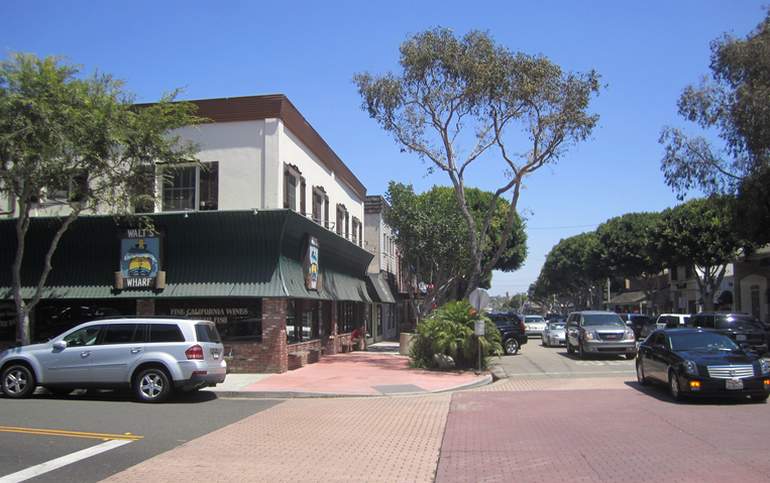 Another favorite amongst locals and tourists is Walt's Wharf, located right on Main Street. It's not uncommon to see a line out the door, and there's usually a wait for a table at this restaurant, which serves a selection of seafood, fish, pizza, and other items. Be sure to get there early, especially on summer weekends.
Another Seal Beachside trip is Gum Grove Park and Heron Pointe Cultural Educations Center. Gum Grove Park is on the edge of Los Cerritos Wetlands, which will be restored when funds are available.
Finally, for those looking for an outdoor activity other than windsurfing or paddleboarding, the Old Ranch Country Club Private Golf Course is a great place to spend an afternoon on the links.
The 18-hole golf course just underwent a complete re-design. The new Ted Robinson design features some 28 acres of water with a 6,835-yard championship tee layout.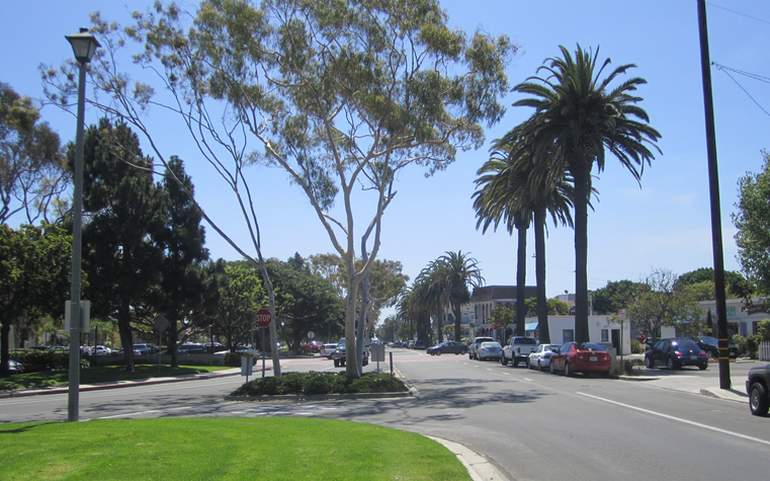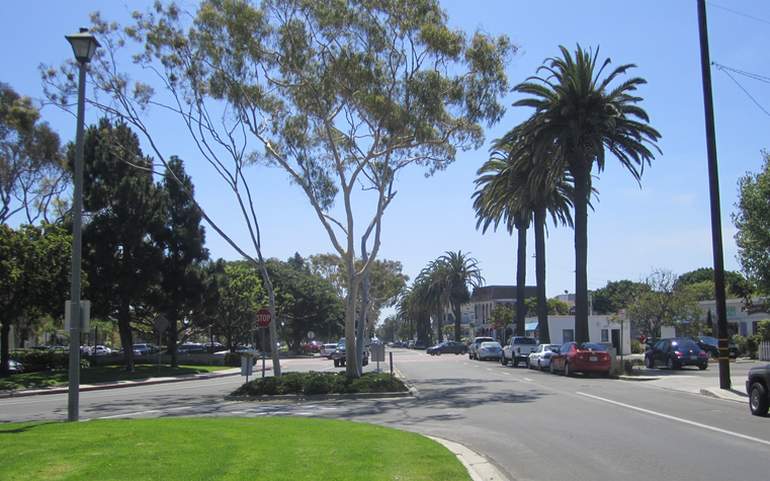 Getting to Seal Beach
You'll likely find that one day isn't enough to take in all that Seal Beach has to offer, and accommodations, like the Pacific Inn, are an affordable choice located right near the beach.
Seal Beach is located on the border between LA and Orange Counties and is a short drive from anywhere in southern California.
With the abundance of sand, sun, sea, and tea, a vacation in Seal Beach promises to provide some great memories.