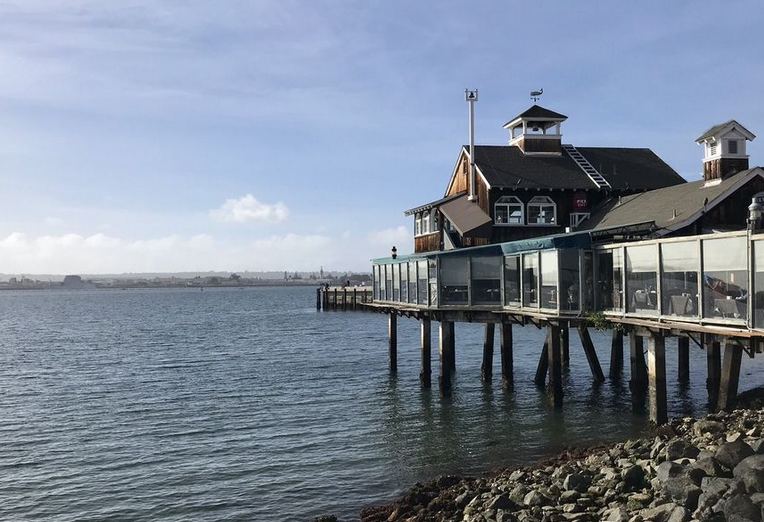 Located along a prime stretch of waterfront that spreads out across 14 acres, Seaport Village, a unique San Diego shopping, dining, and recreation experience. The village features over 50 unique shops plus restaurants that range from a Mexcian Cantina to a quaint Fish Market.
Designed to reflect New England clapboard and Spanish Mission architectural styles of early California, the bustling Village provides the right setting for grabbing lunch or dinner, browsing for trinkets, or just wanting to enjoy the beautiful San Diego waterfront with its endless photo opportunities.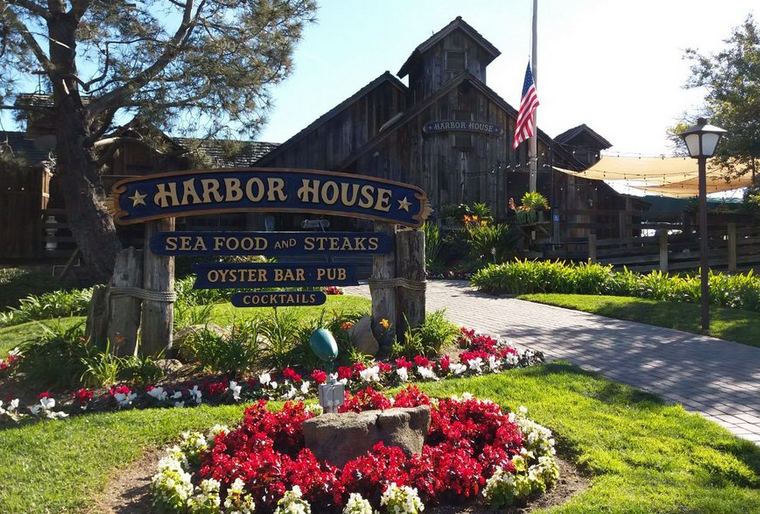 Dining Seaport Village
Snack bars and restaurants, many with harbor views, can also be found at the village, ranging from surf and turf to burgers and pizza. A few eateries open early for breakfast, and many have extended nighttime hours, especially in summer. Two of the most popular eateries are the Harbor House and Margarita's Kitchen & Cantina.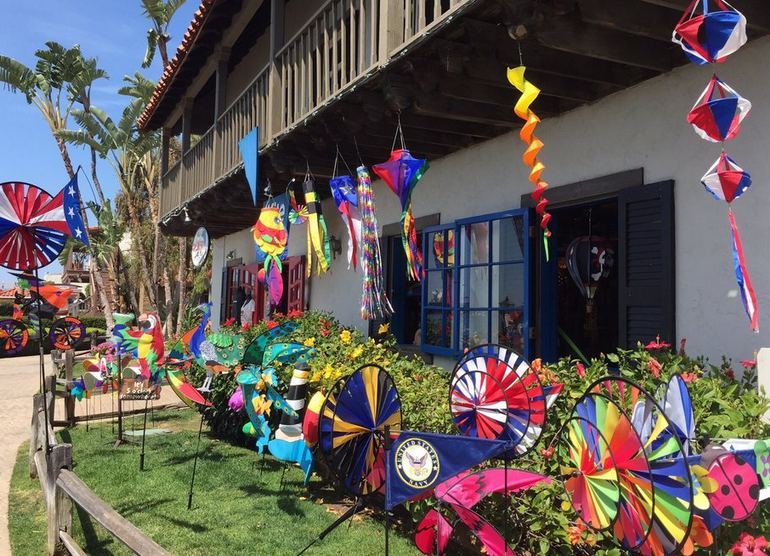 Shopping
Specialty shops and restaurants including everything from a kite store and swing emporium to a shop devoted to old nautical and pirate-themed swag. And of course–a surf shop called San Diego Surf Company where you can pick up everything from Board shorts to bikinis. For a complete list of stores visit the Seaport Village website.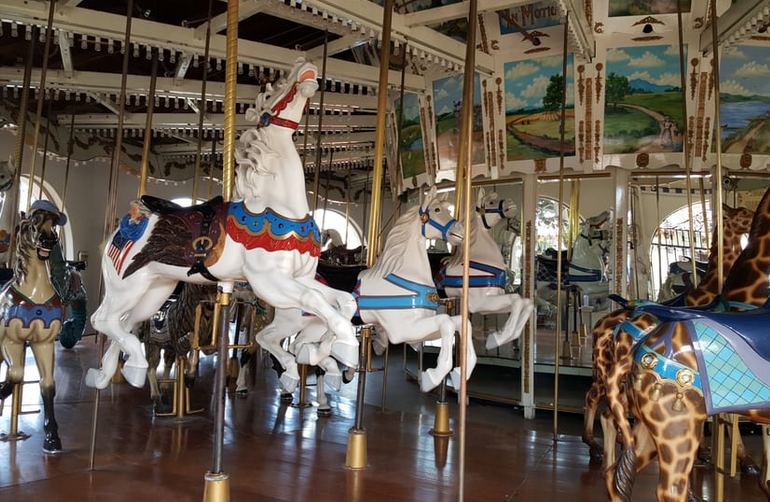 Historic Village Carousel
There are also horse and carriage rides, and at the center of the Village is an 1895 Looff carousel, with its 54 hand-carved and hand-painted animals including horses, a giraffe, dragon, elephant, and a dog. Tickets are only three dollars to ride the carousel.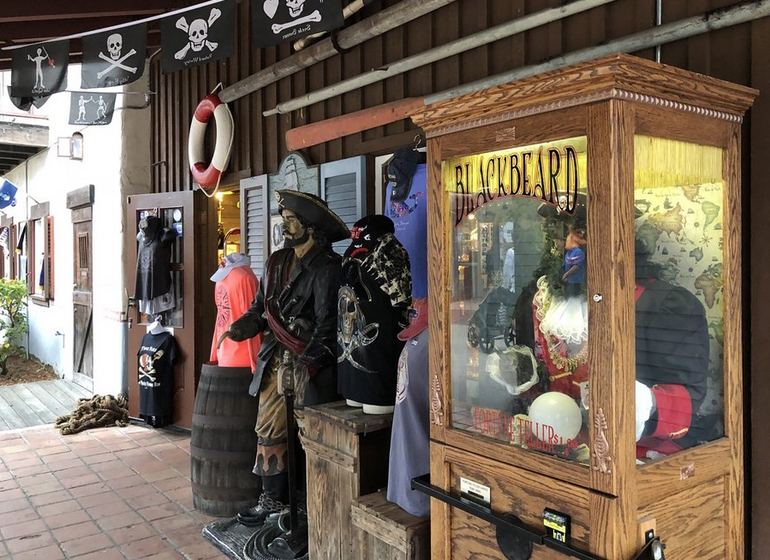 Entertainment
Frequent public entertainment is always a side attraction at Seaport Village and visitors will often encounter strolling clowns, balloon sculptors, mimes, minstrels, and magicians wandering throughout the village to entertain adults and children. Live music is offered most weekends. Every year in April, be sure to catch the Seaport Buskers Fest, featuring a wide array of street performers.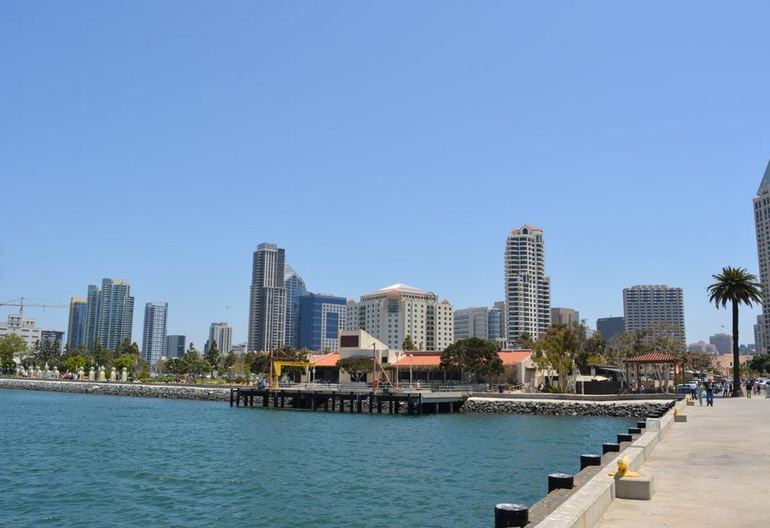 San Diego Bay Embarcadero
Seaport Village is conveniently located within walking distance of several hotels, the San Diego Convention Center, the San Diego Trolley and other nearby areas worth exploring. An Embarcadero runs along the waterfront with sweeping bay views from Seaport Village to the USS Midway Museum
Nearby Attractions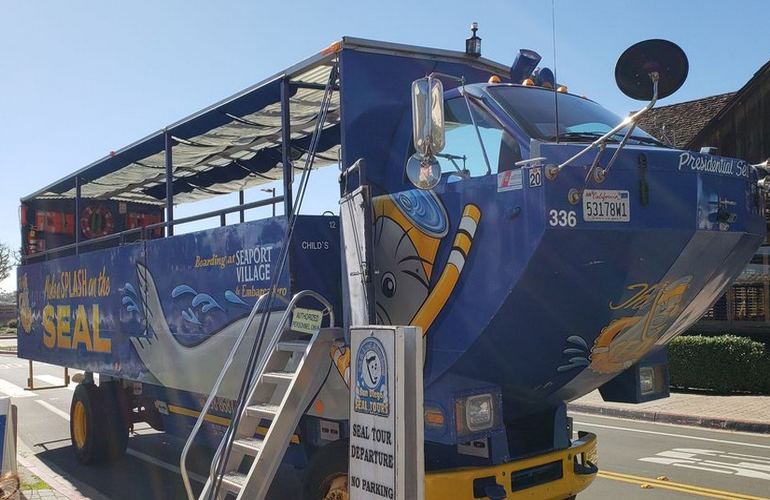 San Diego Seal Tour
San Diego SEAL Amphibious Tour lets you see the city like no other sightseeing tour can. The 90-minute fully-narrated lets you view San Diego from both land and water. The tour departs from Seaport Village and heads down Harbor Island Drive to Shelter Island, where you splash into the San Diego Bay.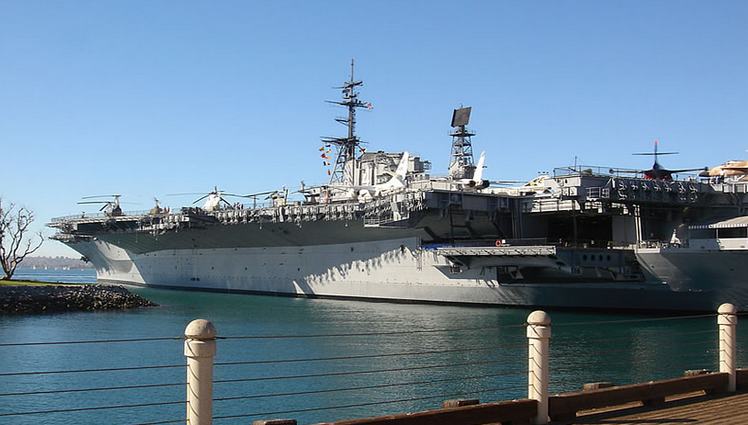 USS Midway
One of those being the USS Midway, a real-life floating tribute to American military history where visitors can view first-hand what life was like on this massive superstructure, exploring the galley, bridge, berthing spaces, hangar deck, and flight deck.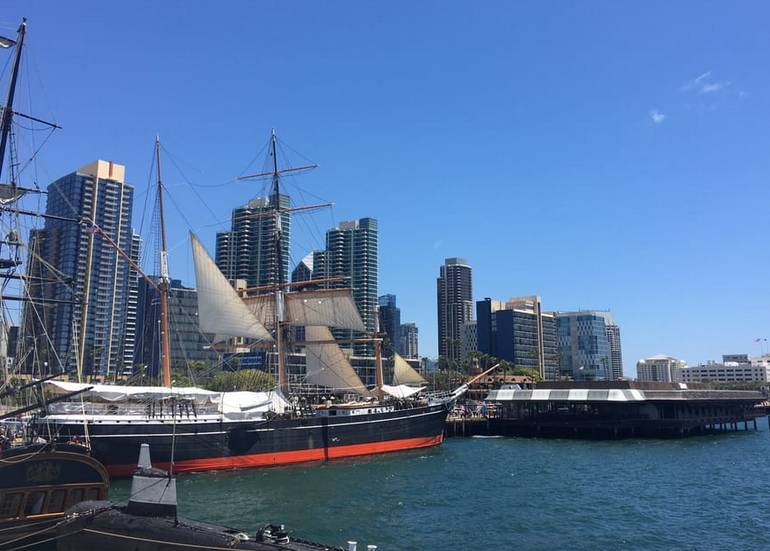 San Diego Maritime Museum
Next to the USS Midway is the San Diego Maritime Museum. After paying a modest admission fee, visitors will embark on a fascinating journey through nautical history exploring several ships, ferries, and sailing vessels, as well as a both a US and Soviet submarine. One of the ships showcased at the museum is the Star of India.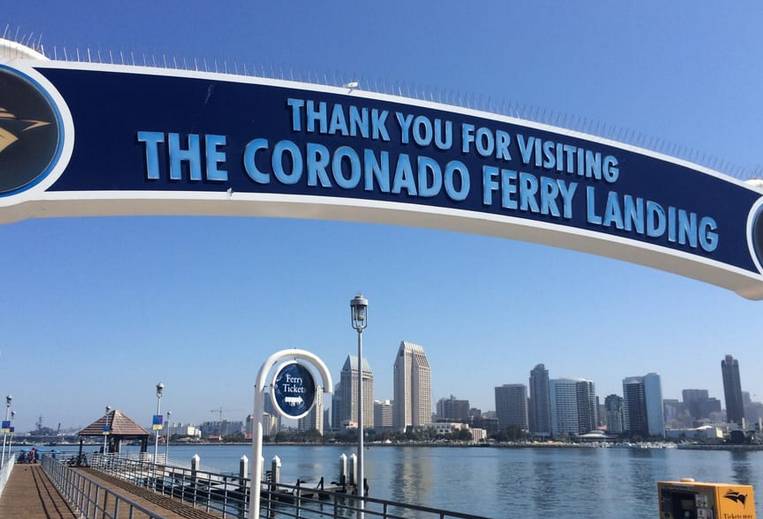 Coronado Island
After a day of walking, a fun way to get around San Diego is via the San Diego Ferry. Just steps from the museum, the ferry departs from the Broadway Pier commercial boat area and takes just 20 minutes to reach The Ferry Landing Place on nearby Coronado Island.
Getting To Seaport Village
Seaport Village's shops are open 10 am to 9 pm daily. Parking is easily accessible with two hours free with purchase validation. The Village is located in Downtown San Diego on West Harbor Drive and Pacific Highway. Adjacent to Embarcadero Park North.