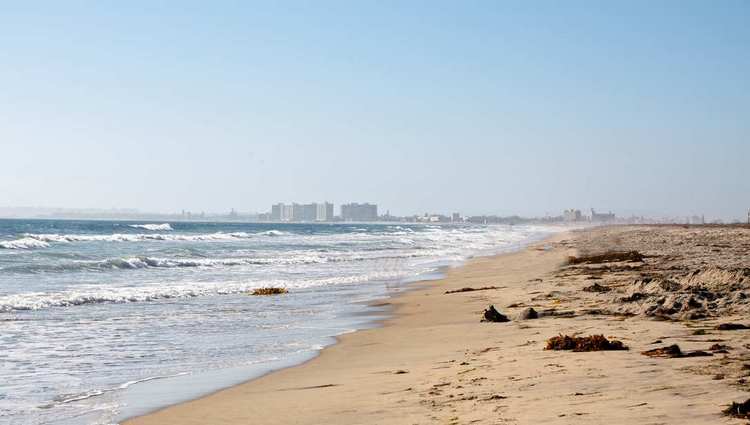 Silver Strand State Beach is located on the strip of sand that separates San Diego Bay from the Pacific Ocean. Silver Strand is San Diego's most popular place for beach camping. Silver Strand gives you the feeling of a remote location while being only a few miles away from the city.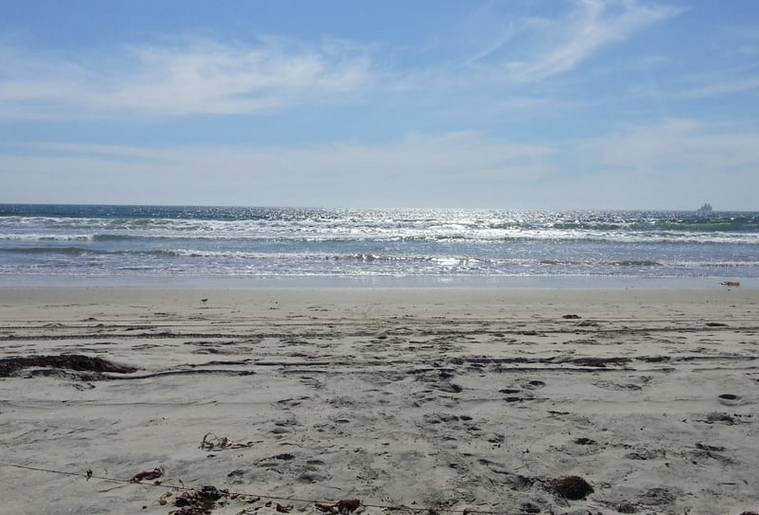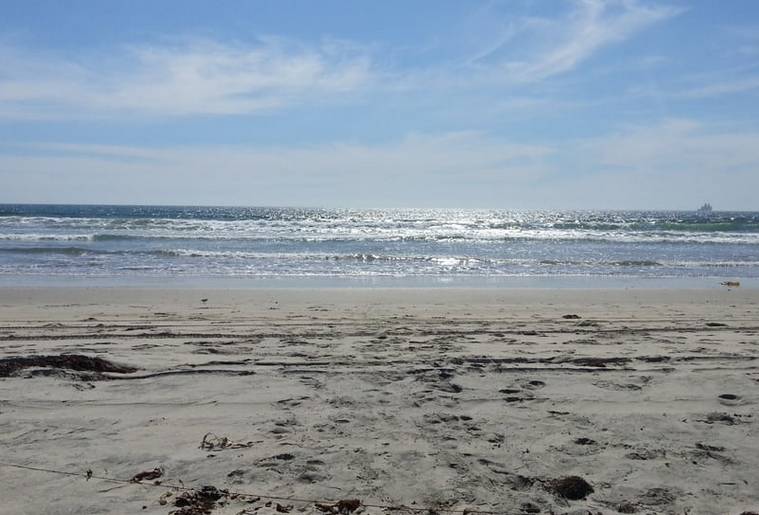 Camping at Silver Strand State Beach
There are 136 campsites, and they are for self-contained vehicles only. Tent camping is not permitted at Silver Strand State Beach. All vehicles must be self-contained. This means they must have built-in enclosed systems to hold and store water and tanks that hold and store sewage.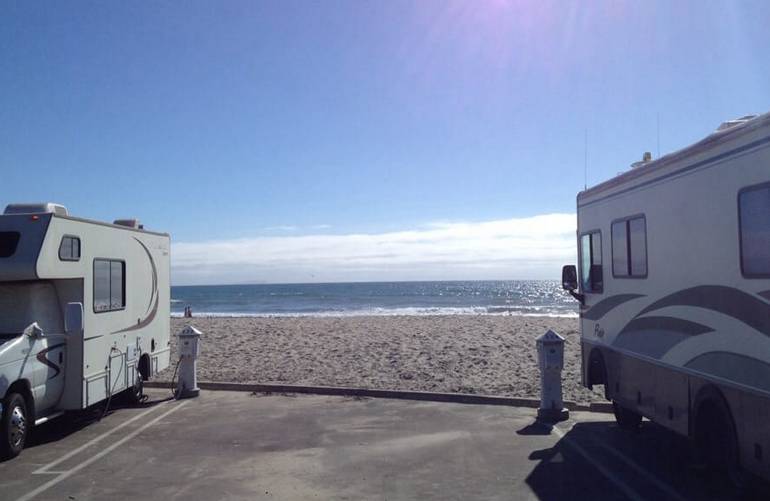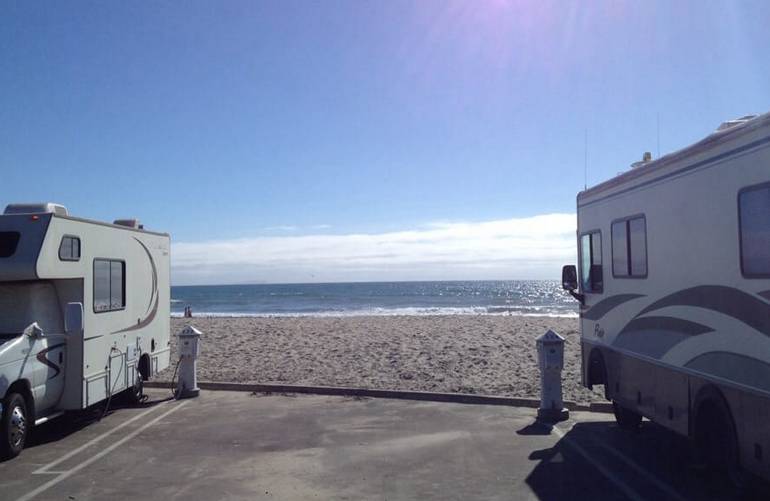 Silver Strand Best Campsites
Camping is in the north lot #4. Spaces 041 to 061 and 081 to 095 are right on the beach. Step out of your RV right onto the sand. The other four rows of camping spaces are in the parking lot but just steps from the beach.
Being so close to the San Diego, Silver Strand Beach is booked months in advance for the summer season. If you can camp off-season, you should not have too much of a problem getting a campsite for your RV.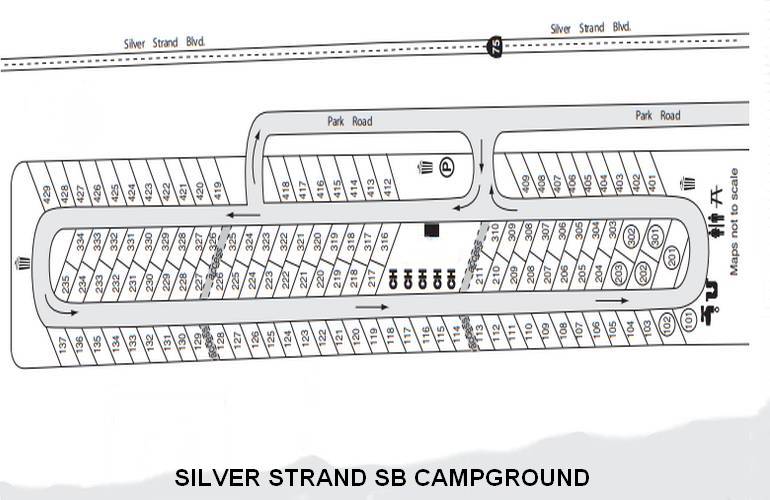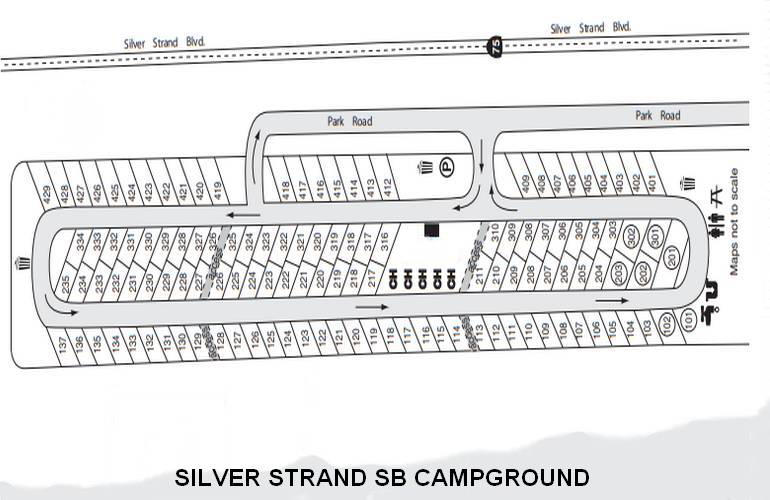 Camping Reservations
You can also keep checking Reserve America for cancellations or go for the day and enjoy. Camping spots can be reserved up to seven months in advance, so plan on making summer reservations around Christmas.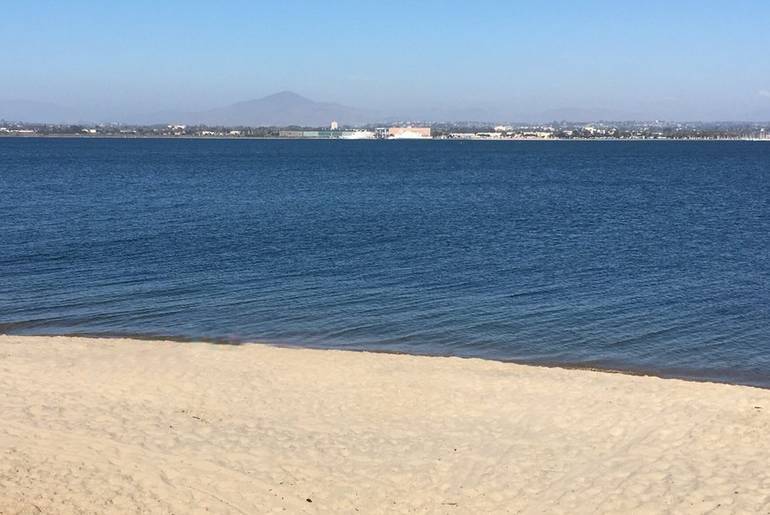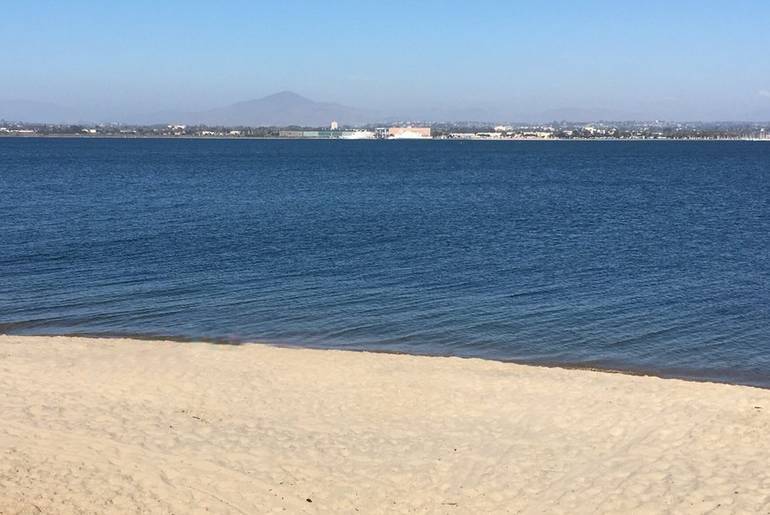 Silver Strand Beach Bayside
Silver Strand has beaches on both the Pacific Ocean and San Diego Bay. A tunnel connects from the Pacific Ocean to the San Diego Bay side of the park. Combined with the area's mild climate, the beaches make Silver Strand one of San Diego's best beach camping destinations.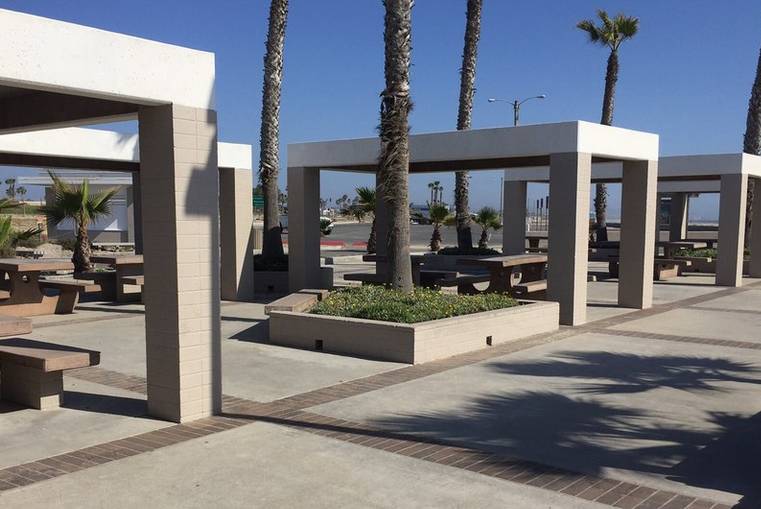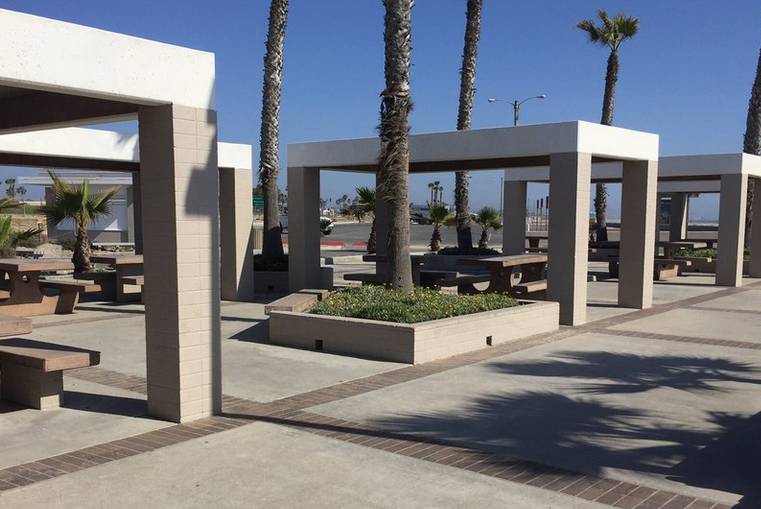 Day Use Silver Strand SB
For Day use, there are plenty of places to have a picnic, and the calmer and slightly warmer water in the bay is ideal for swimming and boating. Crown Cove Trail is an accessible .8-mile loop and takes you through some of the strand's natural habitats.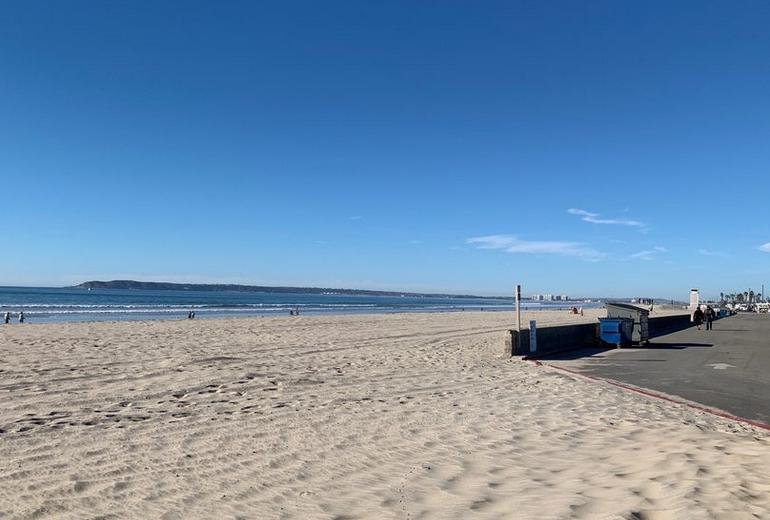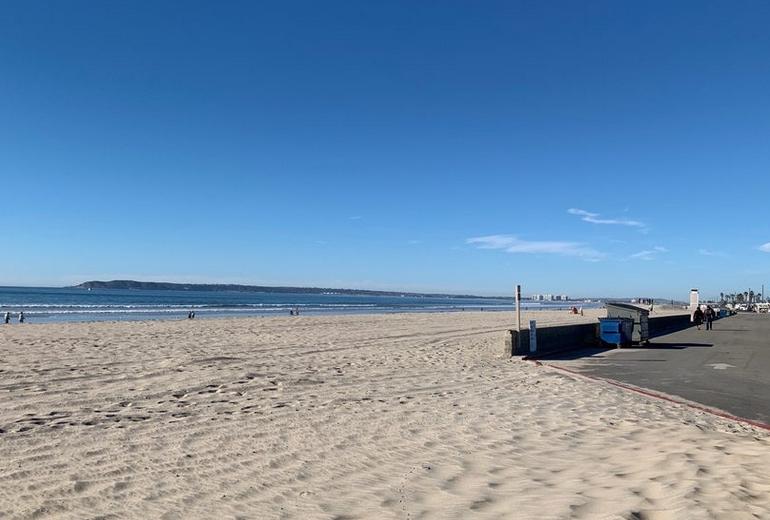 The Weather Silver Strand SB
The weather at Silver Strand is usually warm and dry during the summer and cool and wet winter. Summer fog burns off by noon most days. Extremes of heat or cold are rare, with average maximum temperatures ranging from near 65 degrees in January to nearly 78 degrees in August.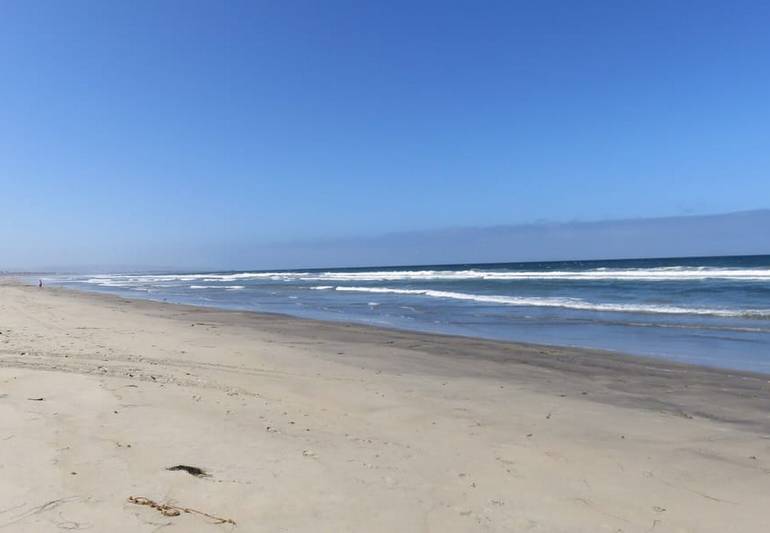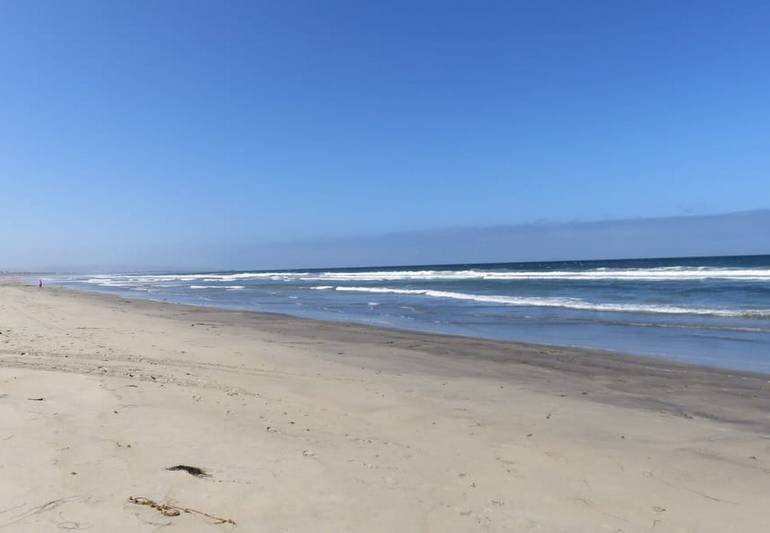 Getting There
Silver Strand State Beach is about 15 minutes south of downtown San Diego. The beach here is long, flat, and wide. This sand spit connects Coronado with Imperial Beach and stretches for miles. Views from the Silver Strand include Coronado Island, Point Loma, the Coronado Bridge, and the Naval shipyards.
Silver Strand State Beach Strand State Beach 5000 Hwy. 75 Coronado, California.