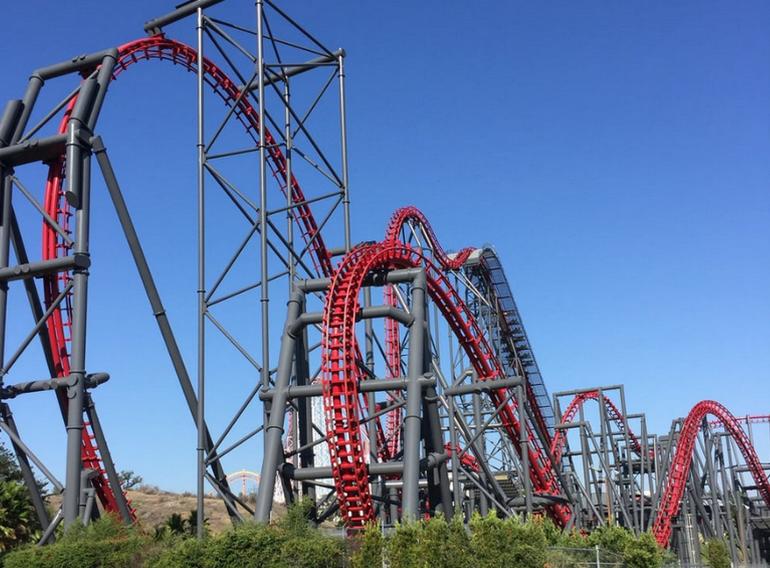 Six Flags Magic Mountain save $23.00 with hotel package. When you buy tickets online at Magic Mountain website they add a service fee of $8.99 per ticket (yes they charge you a fee for the privilege of buying their tickets) the savings are next to nothing. Once you arrive parking is $20.00 per car.
At Magic Mountain just about everyone is considered an adult, children's tickets are for kids under 48″ tall, so almost all visitors need an adult $69.99 ticket. Arrive early for a full day of fun. If you are traveling far, check out hotel packages.
Six Flags Magic Mountain Package includes – General Admission with Early Entry – Save $25.00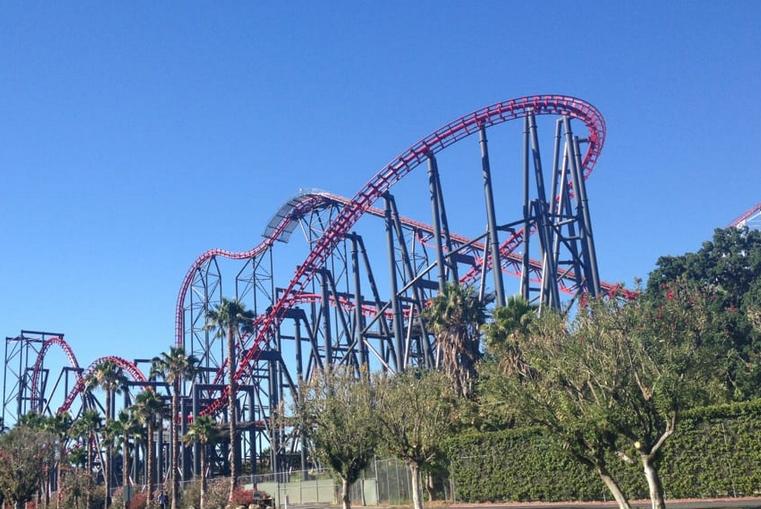 Six Flags Magic Mountain Package includes – General Admission with Early Entry – Save $25.00
Six Flags in Valencia is the place where Southern California thrill seekers go to ride roller coasters. No other amusement parks come close to having as many extreme rides. If you love roller coasters Magic Mountain is the place to go with the tallest and fastest rides in Southern California
Magic Mountain is an exciting place for teens and adults but has attractions geared toward younger children. Bugs Bunny World has nine rides designed for younger riders, but the main attraction here is the huge coaster rides.
Arrive early and beat the crowds, try to keep to a light snack at the theme park and eat a full meal at one of the nearby restraints or fast food before you drive home. Amusement park food is expensive so plan ahead. If you buy a soda in a souvenir cup you get unlimited refills all day.
New rides have big lines, older and slower rides have short lines. Magic Mountain is oriented towards roller coasters, however, the kid's area is a good size featuring numerous rides and attractions that will provide a real thrill even for parents.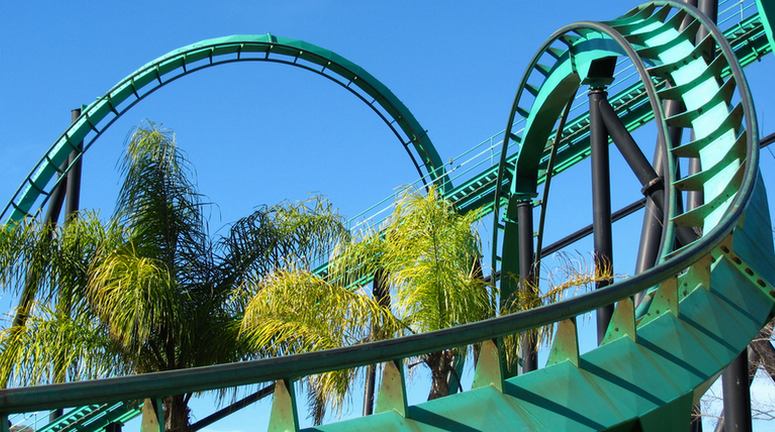 Magic Mountain offers 18 world-class roller coasters and over 100 rides, games, and attractions and a great place to spend the day. With discounted tickets, Six Flags is one of the most affordable theme parks in California.
Food at Six Flags is expensive to fill up with a hearty breakfast before you head to the park. Valencia offers numerous dining options from fast food on up. Dine before or dine after to save money on your trip to Six Flags Valencia.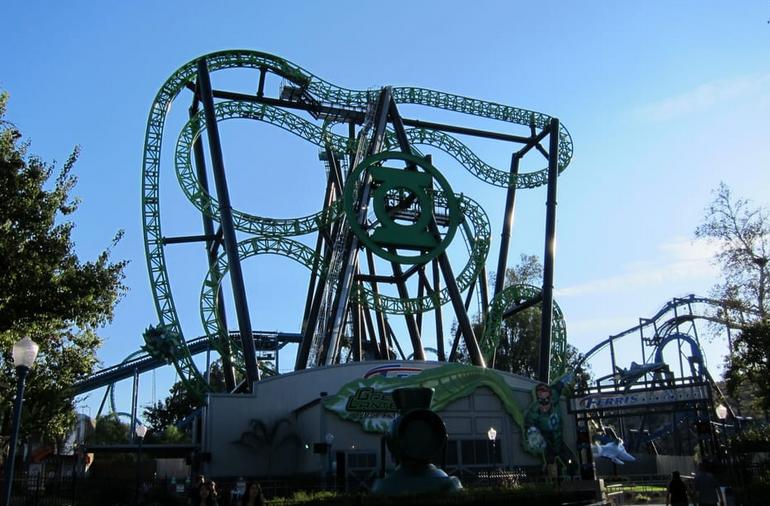 Six Flags Magic Mountain Discount -Coupons
Occasionally, Costco offers discount Magic Mountain tickets. – AAA discount $5 off general admission. – Coca-Cola offers coupons at several times of the year.  -Groupon advertises discounts for Magic Mountain tickets but never has them. – GoldStar also advertises discounts but does not have any.  – Six Flags Magic Mountain is included with the Go Los Angeles card however you will have to visit several attractions to reap any savings. Most of the year expect to pay full price for the privilege of visiting Magic Mountain.
Getting to Six Flags Magic Mountain
Nearby restaurants include Salt Creek Grille Valencia, Larsen's Steakhouse Santa Clarita (expensive), The Oaks Grille Valencia, Lazy Dog Cafe, Helvetica, (family friendly), Lucille's Smokehouse Barbeque Valencia and Stone fire Grill in Valencia. Plus an assortment of fast food joints.
Regular admission  $79.99 for adults. Children 48 inches and under, $54.99
Six Flags Magic Mountain 26101 Magic Mountain Parkway Valencia, CA 91355 One day parking for Six Flags Magic Mountain is $20.00, Save money and carpool when you visit this amusement park.
Knott's Berry Farm Southern Californias Most affordable Theme Park