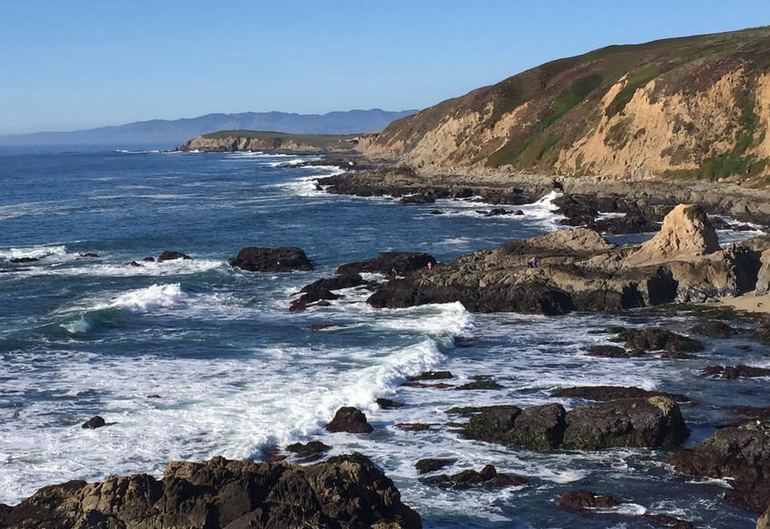 Along the stunning Sonoma coastline, an expansive and exquisite park has been created by California. Dedicated to preserving this unique environment, Sonoma Coast State Park offers a wide variety of activities for families, couples, and seniors.
Sonoma Coast State Park stretches 17-miles along the coast from Bodega Head to 4-miles south of Fort Ross. Some trails and paths are well-marked and easy to access. The terrain is varied; sandy beaches are interspersed with rocky outcrops. There is plenty of room to roam, and you'll have no trouble carving out your own slice of peaceful, park paradise.
Camping Sonoma Coast State Park
Many visitors choose to camp with their RV or trailer. There are several campgrounds to choose from: Bodega Dunes Campground, Wright's Beach Campground, and Willow Creek Environmental Campground. Be sure to check the park's website for current information on the campgrounds. There are picnic tables, fire pits, running water, toilets, and showers available at most sites.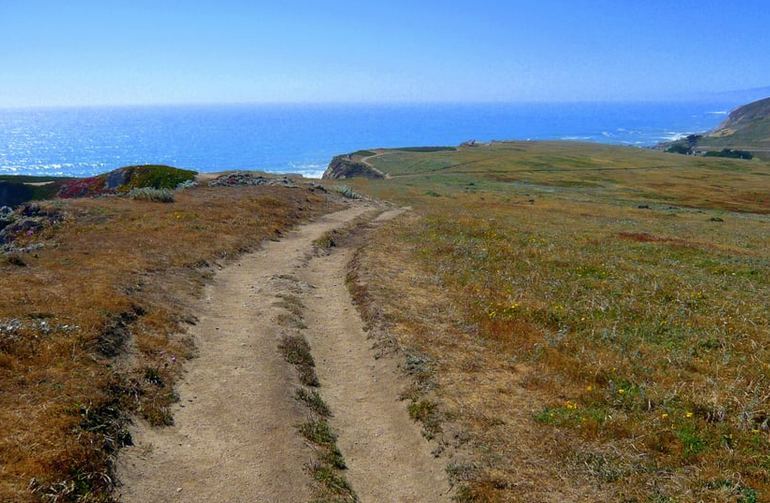 Hiking Trails
1. The Bodega Head trail makes a nice loop hike with some fantastic views of the Pacific Ocean and Bodega Bay. 2. Another popular hiking area is Bodega Dunes which features a five-mile trail system through the Dunes for Equestrians and hikers. 3. At Duncan's Landing Overlook, there is a short trail to the beach. 4. The 4-mile Kortum trial runs from Wright's Beach Campground to Blind Beach. 5. And finally, the Vista trail at the northern end of the Park features a fantastic vista of the Sonoma Coast.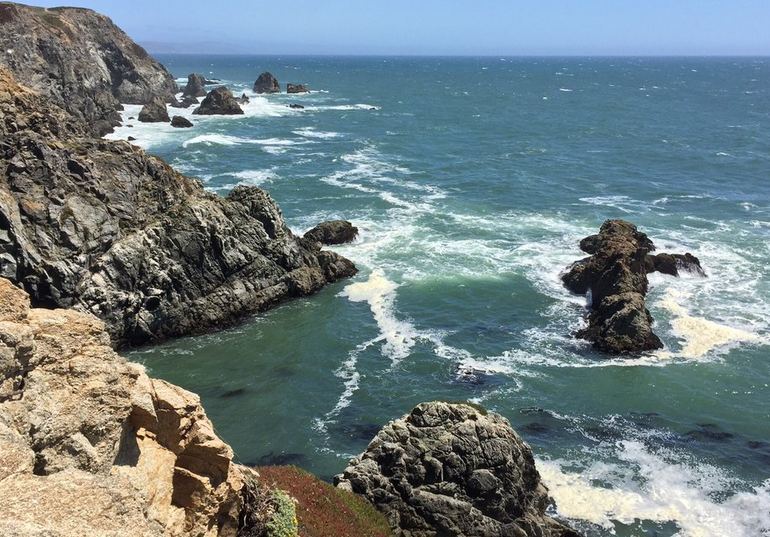 Whale Watching
Every year, thousands of Gray Whales make their annual migration between the Bering Sea and the Arctic Ocean to the Gulf of Cortez in Mexico. Between January and May, the newborn whales and their mothers make the long journey north, staying close to the California coast. Pack your binoculars, and pick a cliff to perch on. Even a brief and distant encounter with these magnificent marine mammals is unforgettable.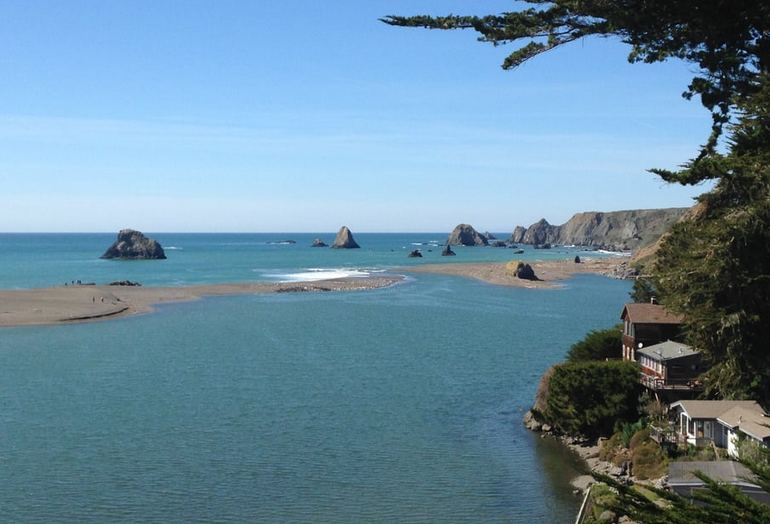 Lodging Sonoma Coast SP
For those looking for more upscale accommodation, boutique inns and hotels can be found throughout the area. B&Bs offer a more personal experience, and some are located just a stone's throw from the beach. Wake up to the sound of the birds and the sea. River's End Restaurant & Inn and Jenner Inn and Cottages are on or near the Russian River.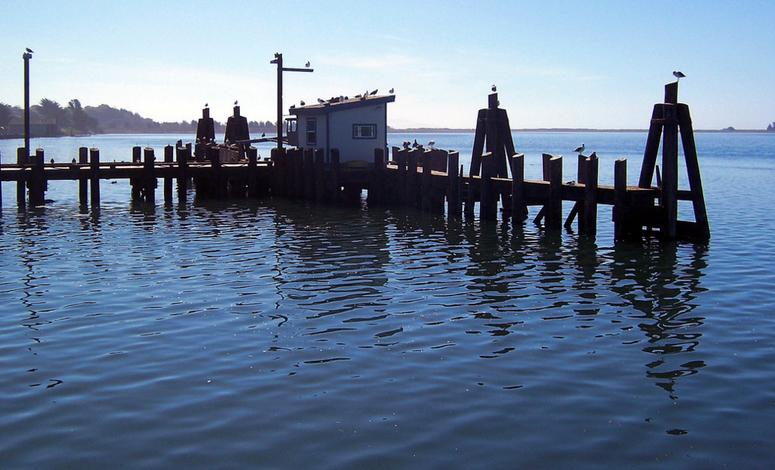 Nearby Bodega Bay
Bodega Bay is a haven for pelagic marine birds and shorebirds that feed and breed in the shallows along the beach. Tidal pools teem with tiny life forms, and nobody is ever too old to be a beachcomber. Eco-tourism adventures include guided walks, bike tours, and open water kayak excursions.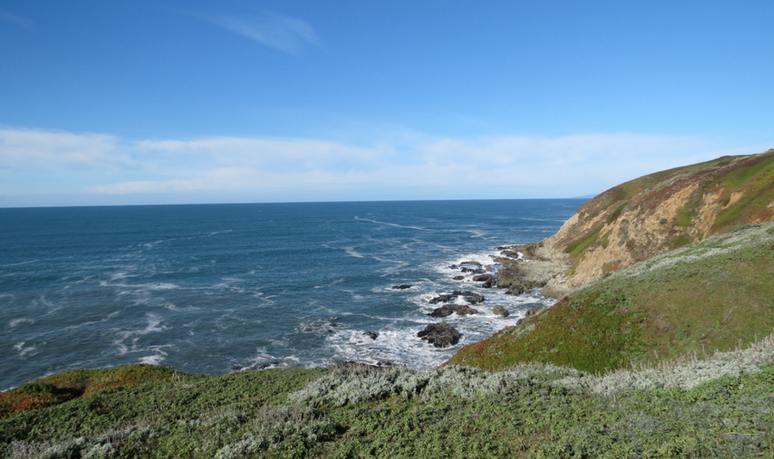 Getting to Sonoma Coast SP
The park is 75 miles north of San Francisco and is about a 2-hour drive. Day use fees are only a few dollars per vehicle; campsites run about $35.oo per night. The beaches along the Sonoma Coast are not recommended for swimming or wading. There is a small visitor center in the town of Jenner run by the Stewards of the Coast and Redwoods, where you can pick up a trail map and learn about this area of the Sonoma Coast.