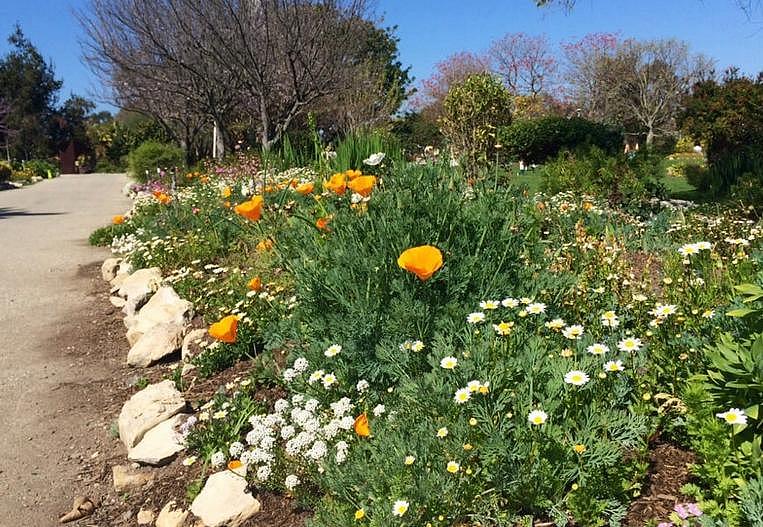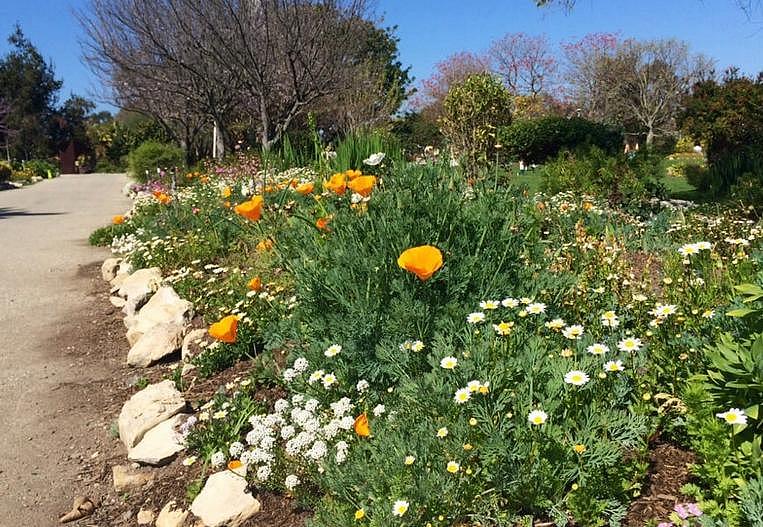 South Coast Botanic Garden was one of the first to be developed over a former landfill. Horticulturists from around the country visit the gardens to study the feasibility of similar projects.
The 80-plus acre botanical garden and culture center features many different gardens, including a Mediterranean, Rose, Water-Wise, Garden of the Senses, Cactus, Children's, Herb Garden, and Japanese Garden.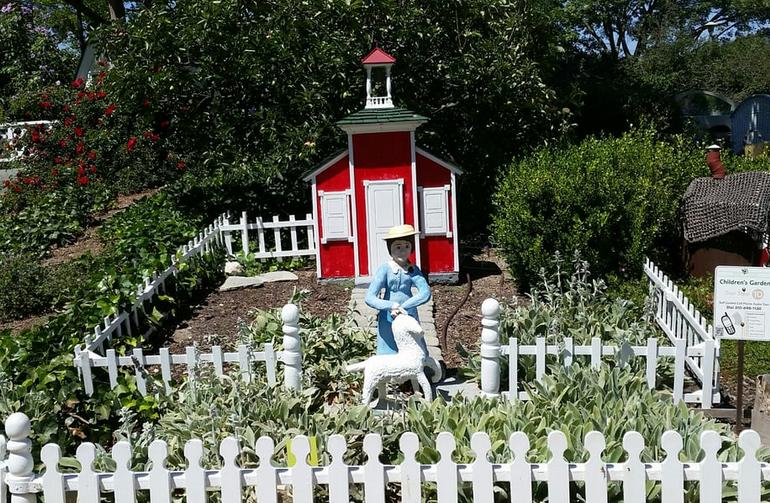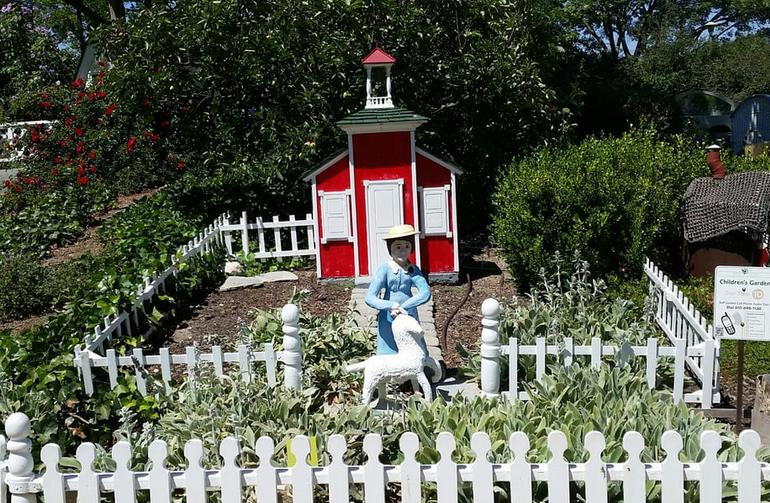 Most of the garden's best features are near the entrance. The further back in the garden, the wilder it gets. Remember, the park was built over millions of tons of refuse.
South Coast Botanic Garden Things To See
Children's Discovery Garden
Desert Garden
Garden for the Senses
California Native Plants
Mediterranean Garden
Rose Garden
Fuchsia Garden
Koi Pond

Gift Shop
The gift shop sells garden books, gifts, plants, and arts and crafts from local artists and plants. On the second Sunday of each month, the succulent society meets and sells succulents outside the gift shop. On Sundays, a tram tour of the garden departs at 1:00 pm.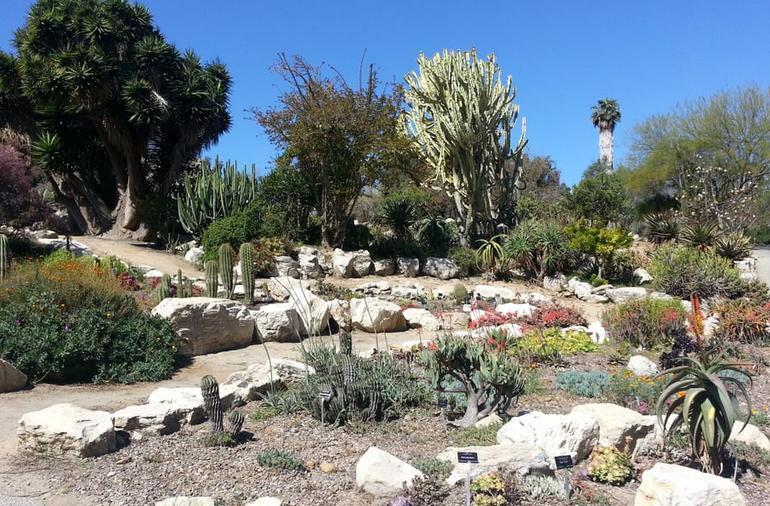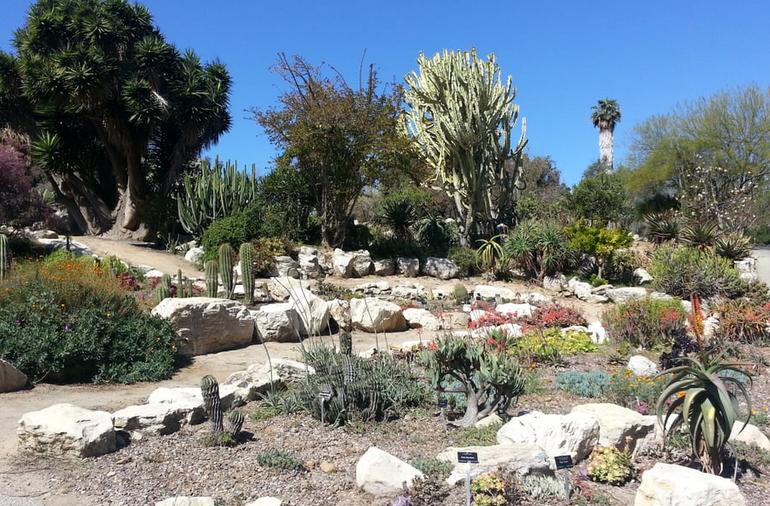 Garden Tours
Self-guided tours of the garden can be taken daily from 9:00 a.m. to 4:00 (gates close at 5.00 p.m.) Plan on spending an hour or two strolling along the winding parkways. In all, there are 87 acres to explore in the hills of Palos Verdes.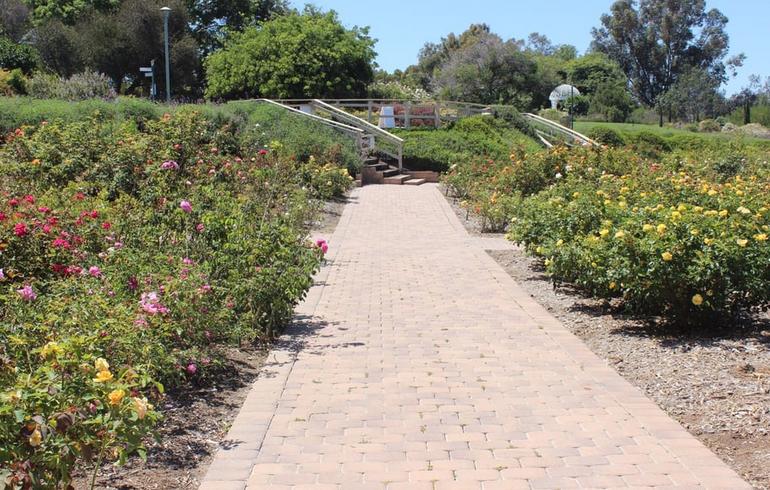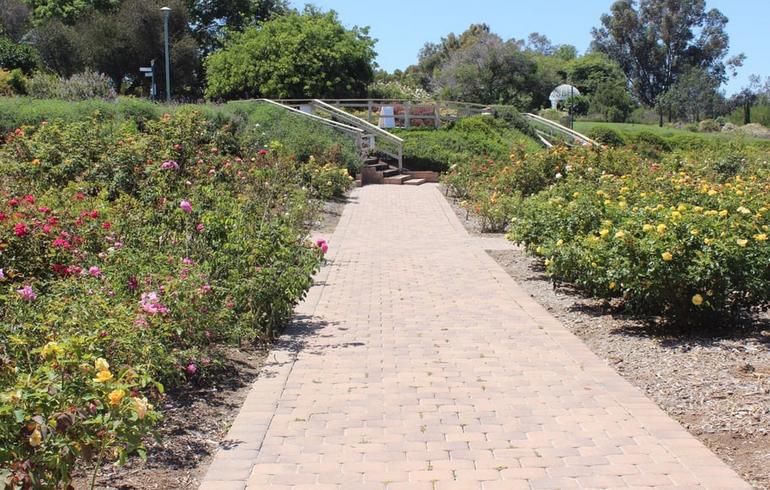 Before You Go
Wear comfortable shoes; this place is vast. Sunscreen and a hat are a must. There are plenty of benches to sit and enjoy nature. No food is allowed on the grounds, and there is no place to purchase any.  On weekends there may be a wedding ceremony on the main lawn.  Thre is a self-guided audio tour – 310-698 -1130 or an app you can download.
Parking is free.
Where is South Coast Botanic Garden
Address: 26300 Crenshaw Boulevard, Palos Verdes Peninsula, California. Admission is modest compared to most Southern California attractions.
If you are on a tight budget, visit on the 3rd Tuesday of the month when entrance is free.- website