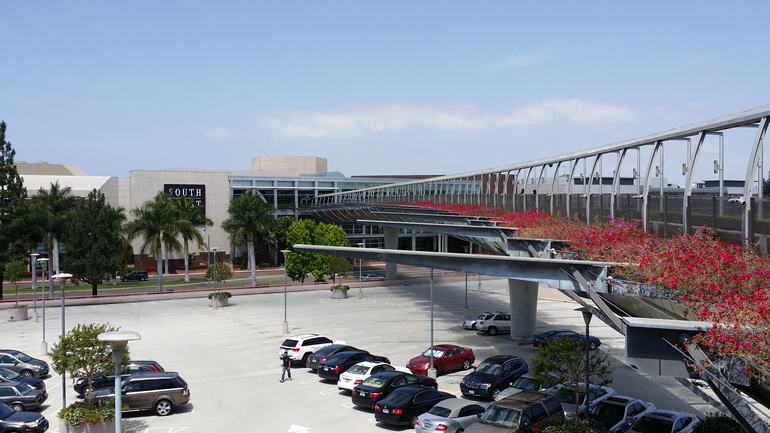 Go shopping and go big! Do it upright and visit South Coast Plaza located in Orange County. There are hardly enough adjectives to describe this fabulous shopping location. You must go.
Located in Costa Mesa, South Coast Plaza is known as the largest shopping mall in California. It is home to 250 retailers and is an upscale luxury mall which says a lot when you stop to realize that before the site was South Coast Plaza, it was a lima bean field.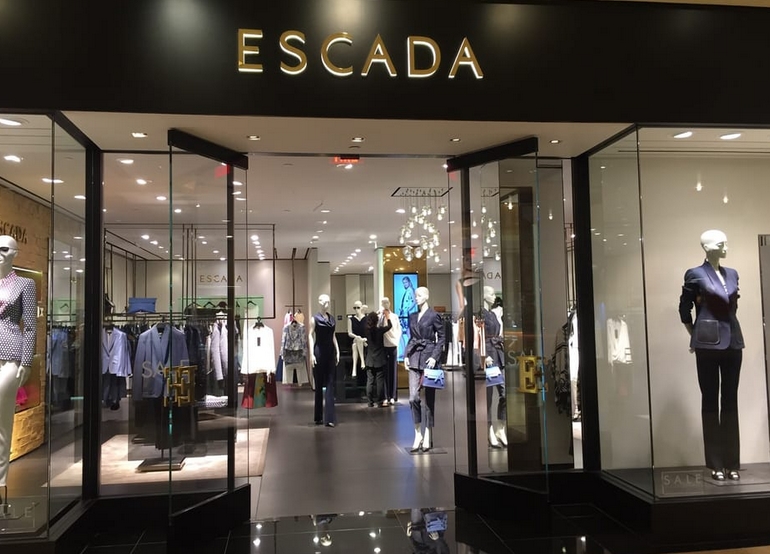 When it opened in 1967, South Coast Plaza was anchored by May Company and Sears. In 1973, South Coast Plaza began the first of many expansions and renovations. 1986 held the biggest expansion, including a free-standing wing, Crystal Court.
From grand opening to current times, many stores have come and gone, including big-name retailers. Still, through it all, South Coast Plaza has retained its reputation and style and is a destination location for people worldwide. South Coast Plaza offers the largest selection of luxury branded stores such as Prada, Cartier, Gucci, Louis Vuitton, and Rolex.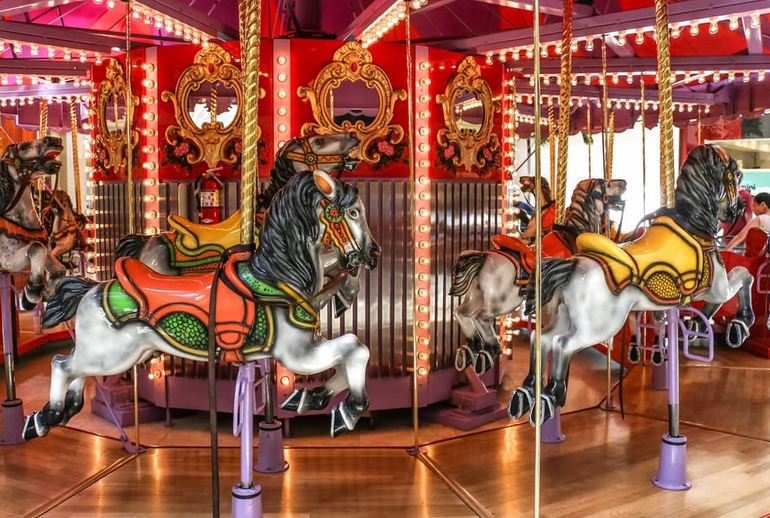 South Coast Plaza is the famous backdrop mall in favorite shows such as The OC, Clueless, and Beverley Hills 90210. It is so popular and well known that it often shares a destination tag on shopping bags of famous brand stores such as Gucci or Prada, alongside Paris, Tokyo, and New York City.
The shopping season is often thought of during the holidays, but you will always experience the best shopping at South Coast Plaza any time of year. They have helpful concierge staff to assist you in locating stores, eateries, or other businesses. South Coast Plaza also has wheelchair and stroller rentals. You can even avoid parking hassles by using their valet service.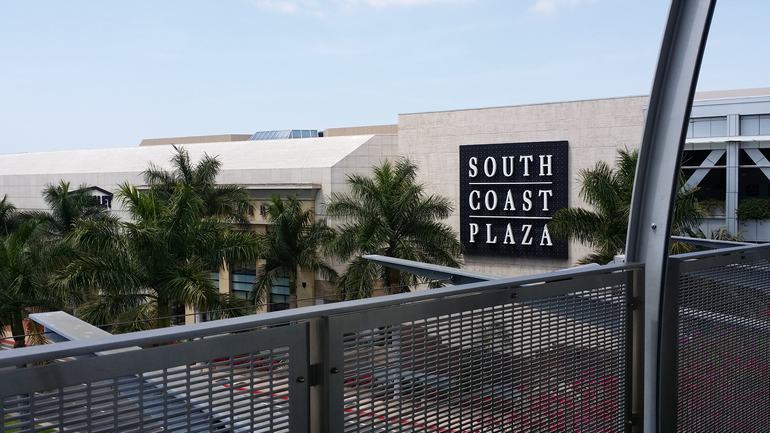 South Coast Plaza is also a fun place to take the kids. There are two carousels in the common areas that the kids love. Plus, the large mall is nice to walk with a stroller, window shop and take in the sights.
Unlike other malls, South Coast Plaza does not have a food court. This does not mean you will be hungry while you shop. Due to the upscale nature of the South Coast Plaza, you can dine at your choice of over 30 restaurants that offer numerous varieties of food. Choose from Italian, Sushi, steakhouse fare, French, American, or even diner-style meals.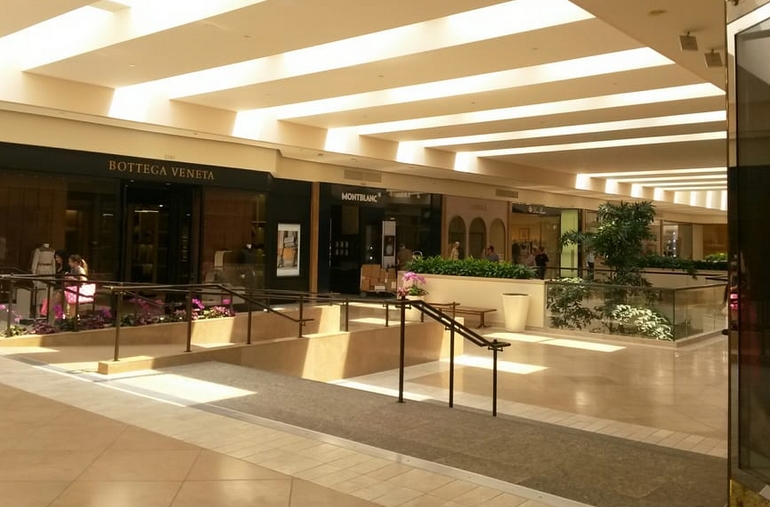 All South Coast Plaza eateries offer great service, terrific atmosphere, and, best of all, you don't have to leave South Coast Plaza at all.
It may seem hard to wrap your brain around the concept that there is more to life than shopping and food, but the developers of South Coast Plaza did when they added the Segerstrom Center for the Arts.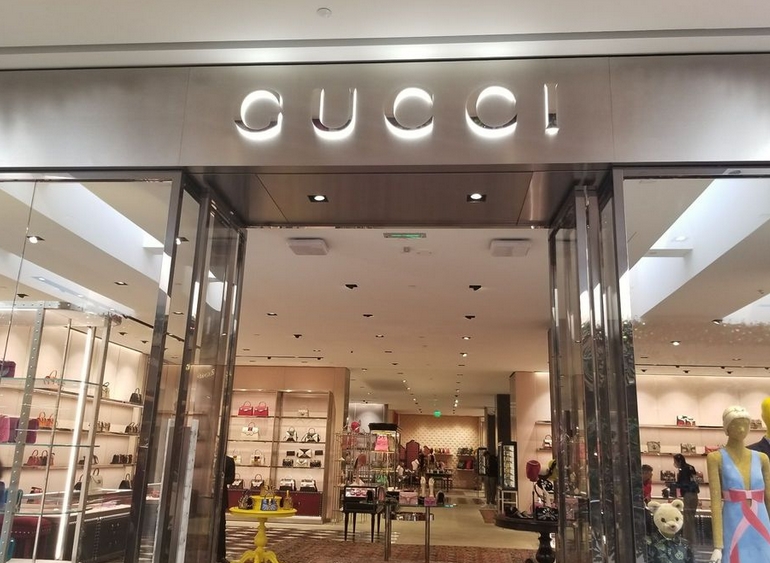 At the arts center, you can see dance companies, family entertainment, Broadway shows and more, throughout the year. There is seating for 3,000, and their concert hall has seating for 2,000. What better way than to round out a full day of shopping and dining than to see a great dance or musical performance.
South Coast Plaza is easy to find. It is located adjacent to Interstate 405 in an area known as South Coast Metro. South Coast Metro includes areas of Santa Ana and Costa Mesa. Nearby are other shopping opportunities, restaurants, and hotels, so this destination can also be a fun weekend trip.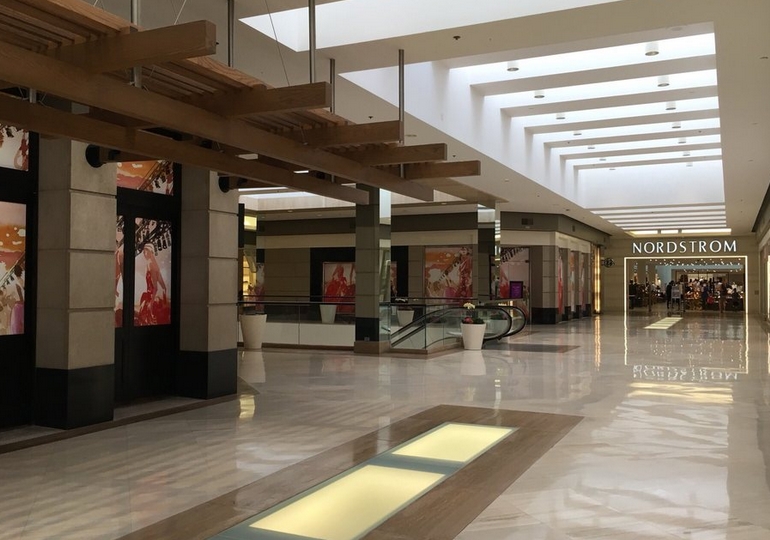 If you are looking for a great gift idea, consider what some call a ticket to paradise ~ a gift certificate for South Coast Plaza. This gift embodies the whole shopping experience as it is redeemable in any of the 250 stores. Where will they go, what will they choose?