Your Guide to Southern California Events
Some of the most exciting events only come around once a year. Every month you can find a fair, festival, or activity that makes a great day trip. This calendar provides information on annual events from Los Angeles to San Diego. Find fun things to do this weekend.
Search Events by Month
January | February | March | April | May | June | July | August | September | October | November | December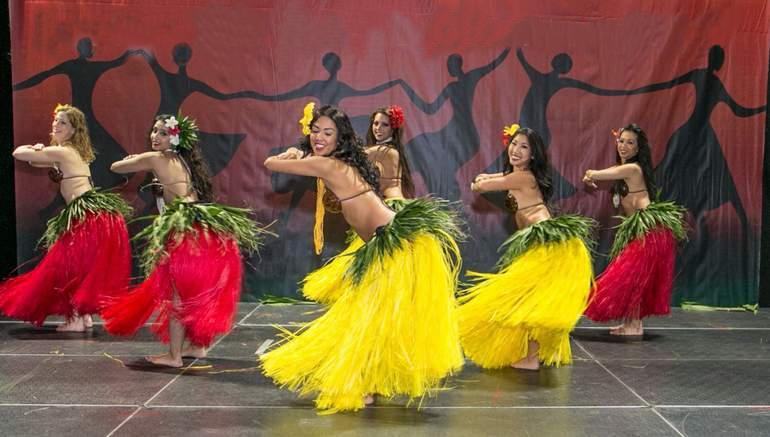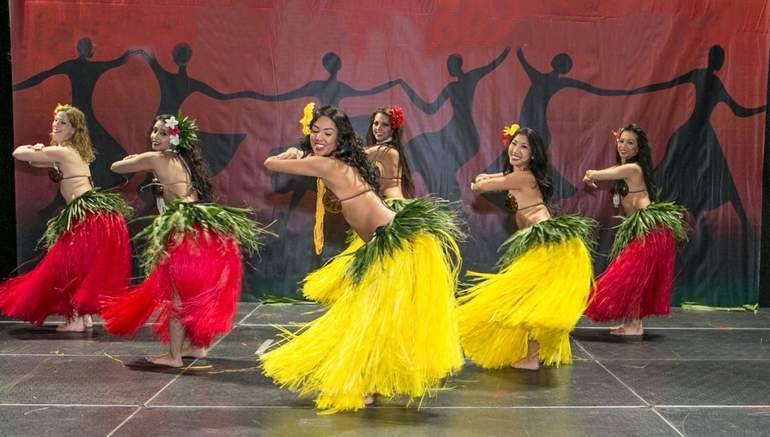 ---
January 2021 Events
---
San Diego Travel & Adventure Show
Pack your bags for adventure! The San Diego Travel & Adventure Show is your one-stop-shop for planning your next vacation. Get deals — on hundreds of dream getaways—half-Price Tickets.
---
The OC Tet Festival marks the beginning of the new year and is the most crucial celebration in the Vietnamese-American community. This Lunar New Year marks a time of renewal, rejuvenation, and a time to remember our loved ones and ancestors. Hosted by Supervisor Andrew Do. Free Admission
---
This Tet Festival is held at the Orange County Fairgrounds and competes with the Tet Festival at Mile Square Park. We don't' like to pick favorites, but our vote goes to the Fountain Valley Event. Vietnamese food and entertainment all weekend long. 
---
(January – March) View gray whales as they head down the coast to Baja, California. Discounts, where to view from shore. Peak whale watching season is January and February along the Southern California coast.
---
(Year-Round) The Palm Springs Tramway takes visitors from the hot desert floor to the cold San Jacinto mountains. Take an exciting trip on the world's largest rotating tramcars that hold up to 80 passengers.
---
(Third weekend of the month) Fairview Park free train rides. Kids and adults love riding these little trains around Fairview Park in Costa Mesa. Ride as many times as you like for free.
---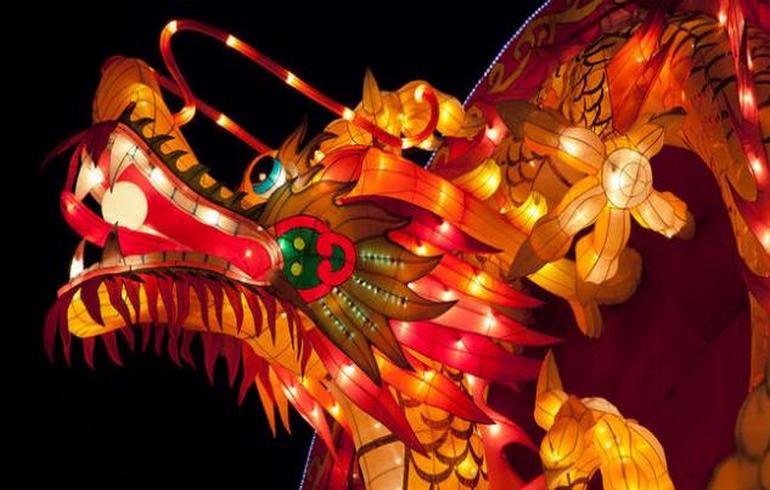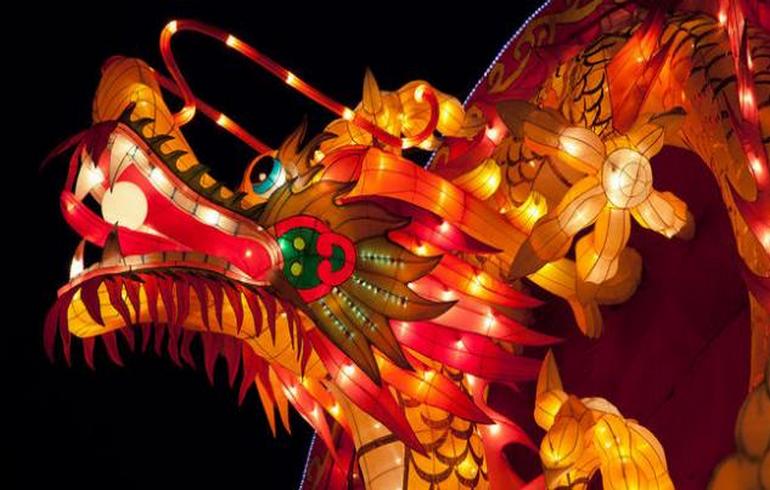 February Events
---
Camel races, beauty pageants, rides, and attractions highlight this annual fair. The Fair started as a celebration of the annual date harvest. Today the date festival is one of the largest events in the Inland Empire. The crowning of the Date Festival Queen and monster truck racing are all part of the fun.
---
Exclusive Family Pack Deal Save $27.00. 1800-plus acres of exotic animals and botanical gardens galore, carved out of the picturesque San Pasqual Valley's hills and canyons outside Escondido, California.
---
Southern California offers an almost unlimited selection of fun and affordable things to do on Valentine's day. Valentine's Day is on Wednesday this year.
---
Learn about travel destinations in California and around the globe., Win trips, free giveaways. Vacation destinations, show-only discounts, contests, and live entertainment. If you plan to travel, the Los Angeles Travel and Adventure Show is the place to start.
---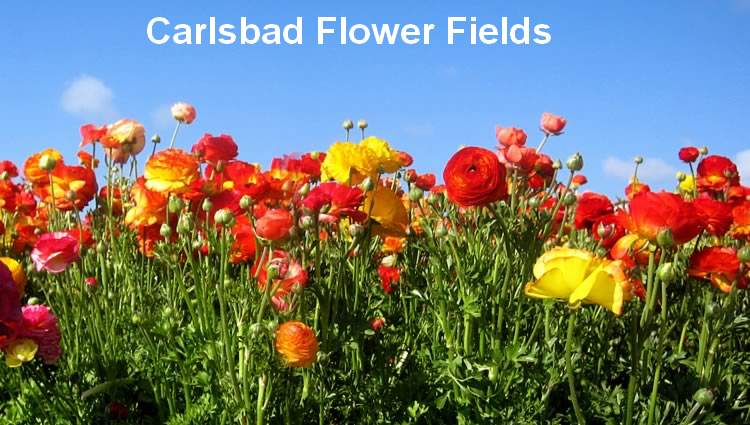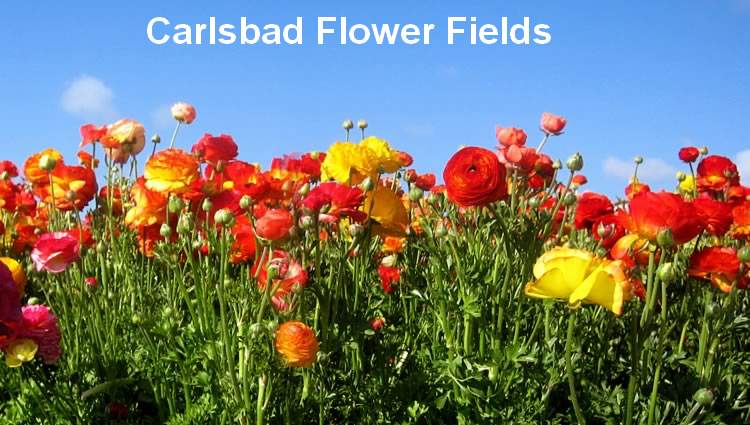 March Events
---
Highlights of the Carlsbad Flower Fields include Miniature Rose Garden, Sweet Pea Maze, the American Flag of Flowers,1,500 square foot Poinsettia Display, and acres of beautiful flowers. Tickets must be purchased in advance, or can you see the flower fields for free?
---
Citrus tasting, activities, games, cultural and historical displays. The Citrus state park recognizes the citrus industry's importance in Southern California from 2 pm to 4 pm Sunday.
---
(Mid March-Mid April) The reserve is expecting the best bloom in mid-March through April. Poppies open up in mid-morning and curl up in the late afternoon if it's cold, so check the weather forecast before taking a trip to the Poppy Fields.
---
The Dana Point Whale Festival is one of Southern California's largest whale celebrations. Visitors come from all over Southern California to celebrate the annual migration of gray whales from Alaska to Mexico. This fun-filled event draws thousands of visitors to Dana Point Harbor each year over the first two weekends in March.
---
SAN JUAN CAPISTRANO  The Parade and Mercado is a full day of family fun, celebrating the Old West and returning the swallows from their winter home in Argentina. Arrive early, as street closures are in effect by 10 A.M. The parade begins promptly at 11 A.M.
---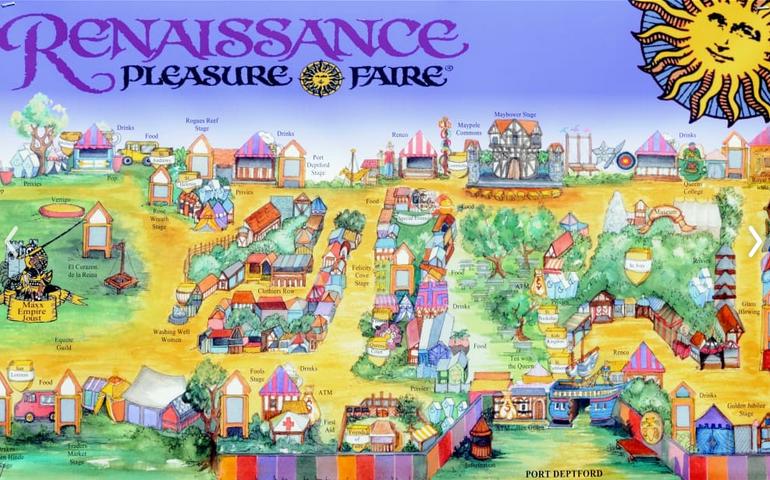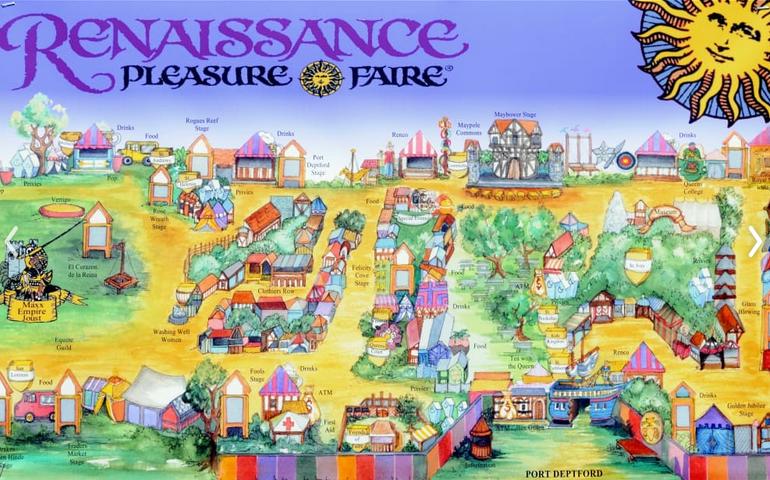 April Events
---
Games, rides, arts, crafts, food, music, and dance, recreating the celebratory spring day in 1574. Immerse yourself in a village of more than 1,200 costumed performers and artisans, including dazzling acrobats, internationally acclaimed musicians, and entertainers, juggling jokers and jesters, willful wenches, and newly arrived, jousting knights are ready to celebrate.  Save $6.75.
---
Carlsbad Flower Fields are easy to spot as you travel along the San Diego freeway. The flowers have been blooming in the hills above the Pacific ocean for nearly fifty years. The flower fields are open for public viewing through Mothers Day.
---
Fallbrook Avocado Festival is a fun family event. Plan on arriving early; this place gets crowded with over 50,000 visitors. Enjoy Arts & Crafts, Farmer's Market, Food Courts, Live Entertainment, Guacamole Contests, Children's Activities.
---
This year rail fest is a steam fest, with three different steam trains running. If you love trains, this family-friendly event is for you. At Railfest, there will be model train displays, antique farm equipment, arts, and craft booths. Fillmore & Western Railway will be displaying props from movies filmed at the historic railway, including the engine used in the movie Inception. Free Admission.
---
Indoor and outdoor attractions are now open. View sea creatures from Southern California, Northern Pacific, and Tropical Pacific all in one place. Kids and adults will love the aquarium's touch tanks and be amazed by Shark Lagoon and the Penguin Habitat. Discount available -Save $9.00
---
The San Diego Zoo and San Diego Safari Park are now open. One, and two-day passes are available along with hotel packages.
---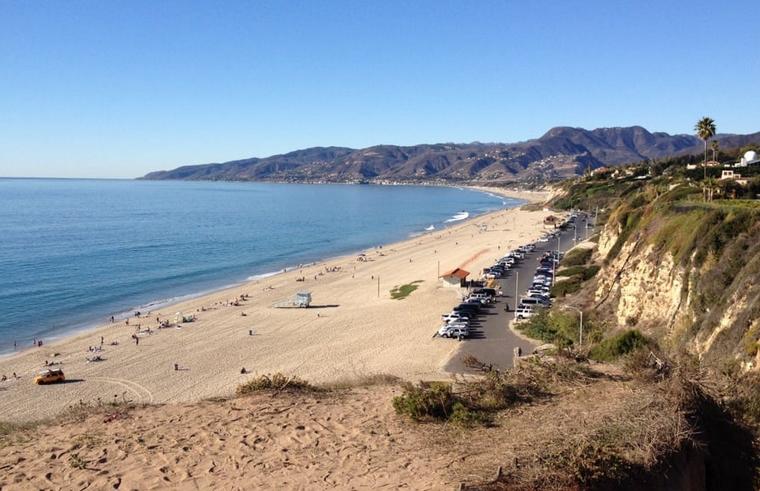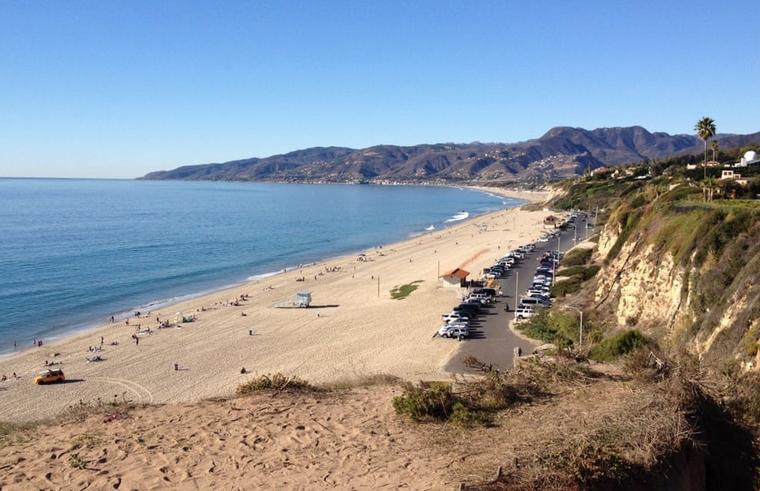 May Events
---
Memorial Day weekend is the start of summer in Southern California, even though the official first summer day is not until mid-June. We have put together a list of the fun and exciting things to do over Memorial Day weekend.
---
Mother's Day in Southern California is all about spending time with family, friends, and mom. Special Mothers Day events are being offered by restaurants, wineries, attractions, and destinations.
---
May 5-30-22, through Memorial Day. This is the largest county fair in the nation and offers an eclectic mix of world-class concerts, interactive exhibits, food, shopping, carnival rides, and a lineup of arts and crafts. This year there is a mini fair.
---
It features historic aircraft performance and static displays—another fun place for family-friendly entertainment. Air Show gates open at 8:00 am, and there is usually a line forming by them. Flying starts at 11:00, so try to arrive early for the show. Walk around and check out all the aircraft and have a look at the booths and displays.
---
An amazing display of flowers in Carlsbad. Last time to see this year is Mother's Day. Highlights of the Carlsbad Flower Fields include Miniature Rose Garden, Sweet Pea Maze, the American Flag of Flowers,1,500 square foot Poinsettia Display, and acres of beautiful flowers.
---
Enjoy 16th Century games, rides, arts, crafts, food, music, and dance, recreating the celebratory spring day in 1574 when the world arrived to entertain Queen Elizabeth in the English Seaport Deptford. The admission price includes all entertainment.
---
Brea Summer Festival kicks off the summer season at St. Angela Merici School 575 S. Walnut Ave. Brea, CA. Billed as the largest festival in North Orange County, the event offers free concerts on all three nights.
---
A fun family festival of trains. Loads of kids activities, exhibits, model train displays, and train tours. Free admission. Open for tours will be a BNSF Railway Co freight locomotive and three vintage cabooses. Additional exhibits include BNSF track maintenance equipment, a homemade hand car, and various other rail-related displays.
---
Recognized as one of the top blues music festivals in the nation, The Doheny Blues Festival features non-stop music in three alternating stages, plus tasty food, microbrew sampling, eclectic vendors, and family fun. Doheny Beach, California.
---
The Festival is held at St. John's Greek Orthodox Church in Anaheim. There is an outdoor marketplace and 'Zorba's Kids Zone with carnival rides and games. Food booths will be selling delicious Gyros, Feta Fries and Loucanico along with sweet Greek pastries such as Baklava, Kataifi, Melomakarona, and Chocolate Trigona.
---
The festival is held during peak season is a celebration of everything strawberry. Visitors enjoy delicious berry delicacies, including strawberry beer, fresh-picked, chocolate-dipped, glazed and powdered strawberries.
---
Memorial Day weekend is the start of summer in Southern California, even though the official first summer day is not until mid-June. Festivals, theme parks, kid's activities, road trip ideas, and places to camp.
---
Live entertainment, hot air balloon flights, wine tasting, food, arts, crafts booths. Wine tastings from Temecula Valley wineries. Balloon Glow after sunset. Lake Skinner Park.
---
(Memorial Day weekend) Fiesta Hermosa is a three-day festival held over Memorial Day weekend and then again on Labor Day weekend. Billed as the largest arts & crafts fair in Southern California. The festival takes place in downtown Hermosa Beach on and around the pier.
---
June Events
---
Del Mar Fairgrounds mid-June through the Fourth of July weekend each year. The San Diego County Fair's twinkling lights and buzzing sounds along the midway with both its nostalgic and modern games and rides attract thousands of visitors from around Southern California to experience its summertime magic.
---
Leona Valley orchards will be open to the public for U-Pick cherries. With picturesque views of white cottony tree canopies against clear blue skies combined with the sweet smell of cherry blossoms, Leona Valley is a wonderful place to spend an afternoon or weekend, especially in late spring to early summer.
---
Saturday, June 26th at noon for the 7th Annual Benefit Concert for Veterans Outreach OC to support homeless veterans. Live music, raffles, prizes, food, and more. Free · 19152 Santiago Canyon Rd, Silverado, CA.
---
The Brea Summer Festival
Billed as the largest festival in North Orange County, the event offers free concerts on all three nights. All concerts are free – seating is first-come-first-serve.
---
(Moved to September 16 -19, 2021) The city of Ojai holds its concerts in the Libbey Bowl. Considered a highlight of the summer classical music season, the Ojai Music Festival is a four-day series of concerts, symposia, and auxiliary events set in the idyllic Ojai Valley, California's Shangri-la.
---
Thursdays-Sundays. Guided tours, marketplace, hayrides, and lavender-inspired food. Highland Springs Resort also hosts a Sausage and Beer Festival in August and an Olive and Wine Faire in October featuring olive oil pressed from its trees.
---
List of fun things to do with Dad on his Special Day. Most fathers will be happy with a card or a phone call, but if you want to do something a little extra for dad, we put this list together—things to do on Father's Day that will put a smile on dad's face.
---
With 50 beautifully landscaped acres of slides, attractions, and a sandy beach, Raging Waters has active entertainment options for everyone.
---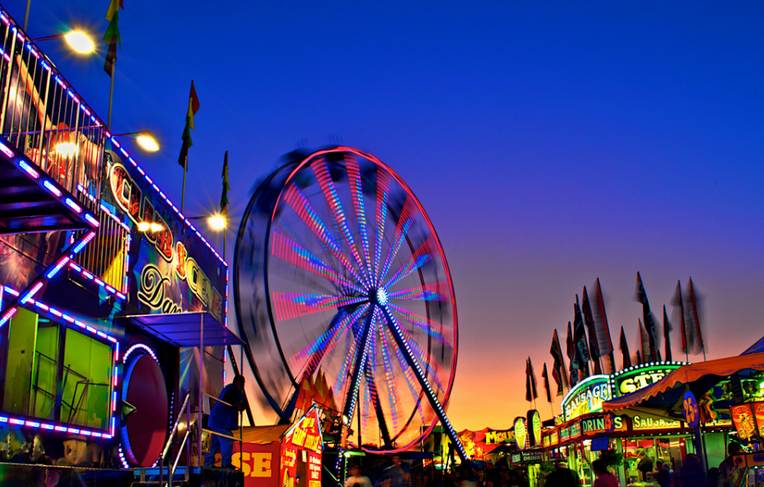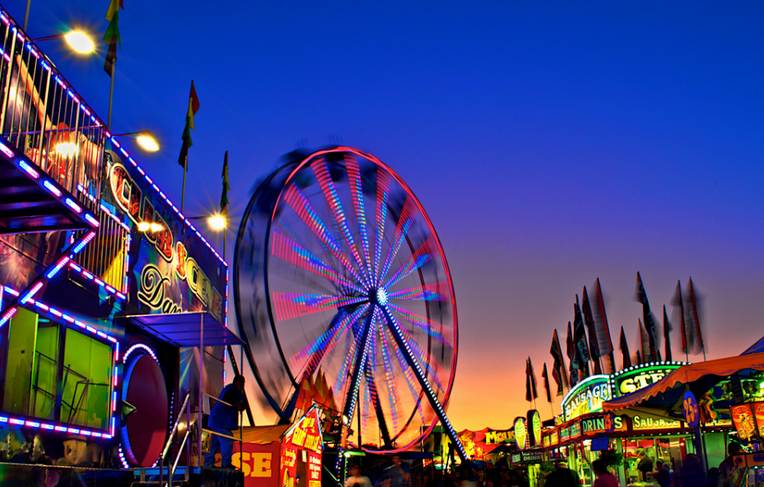 July  Events
---
Artists' booths, teeming with blown and fused glass, paintings, jewelry, photography, ceramics, clothing and textiles, sculpture, surf art, and so much more
---
(July 7 – September 3, 2021) See a work of art come to life at the Pageant of the Masters. This one-of-a-kind production, an Orange County tradition, uses real people to recreate classical and contemporary paintings down to the finest detail.
---
(July 16 – August 15, 2021) One of Orange County's most eagerly awaited annual events rolls into Costa Mesa, bringing with it all of the sights, sounds & smells of a 125-year old tradition. Costa Mesa, California. Rides, shows, speedway racing, animals, and farm display
---
(postponed until 2022) Santa Maria Fairgrounds. The Santa Barbara County Fair offers a variety of activities for the whole family. Carnival rides, entertainers, a petting zoo, animal shows, and demonstrations, and exhibits, and of course, a huge selection of fair food from deep-fried Twinkies to corn on the cob.
---
(postponed until 2022) Dedicated to promoting and supporting ocean safety, the environment, and the community by providing a quality athletic venue and enjoyable family event.
---
A two-day celebration of everything salsa. Presented by Oxnard Downtown, the annual event features spicy food and top-notch music and entertainment, attracting an estimated 50,000 salsa lovers to the City of Oxnard for the two-day action-packed celebration.
---
We will have live music, great food, kids' entertainment, and lots of fishing during the event. We will also be raffling off some great prizes. Twin Lakes Fish Fest is an annual fundraiser to help fund the Twin Lakes Trout Foundation.
---
( postponed until 2022) New Orleans music with tons of fresh crawfish prepared Louisiana style.  Rainbow Lagoon Park in Long Beach. Crawfish meals include succulent red baby potatoes, buttery corn on the cob, creamy and delectable remoulade dipping sauce.
---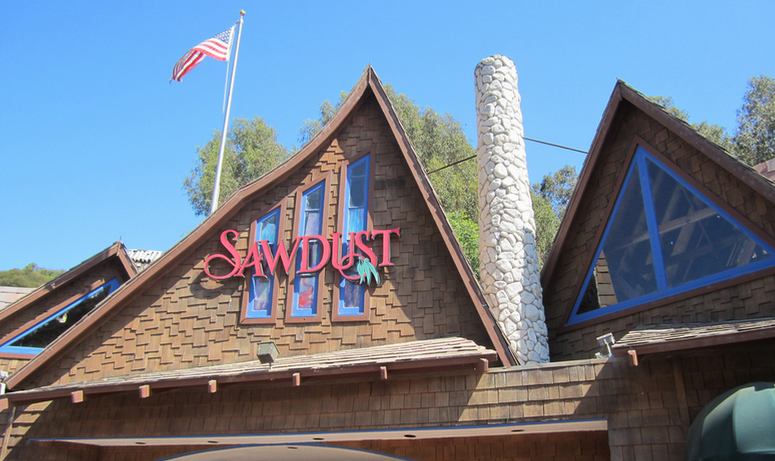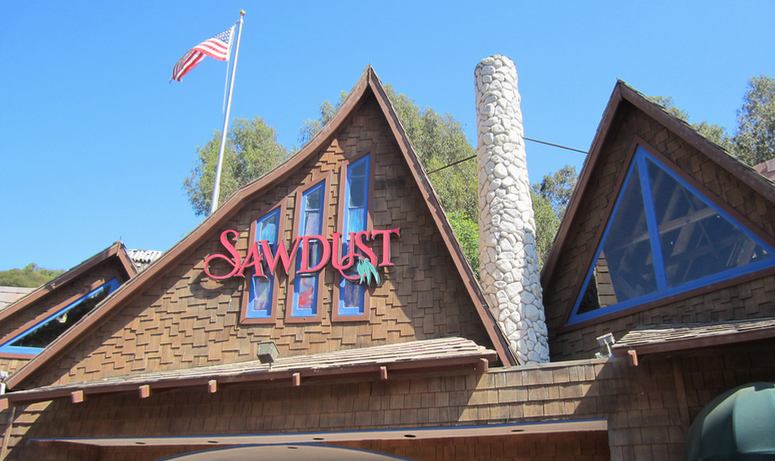 August Events
---
Pack up the camping gear and head to a lake, the beach of a state park.  Enjoy the scenery, take lots of pictures, and discover new and interesting places.
---
The fair features live entertainment, contests, lots of interesting fried food, nostalgic and modern games and rides, horseshoes, and everything else you would expect from a county fair. The fair includes Agriculture, Amateur Art, Flowers, Gems & Minerals, Hobbies & Collections, Home Arts, Horse Shows, Large Livestock.
---
Chances are you will get wet on this trip, buts it's all part of the fun. Kayaking is an experience that the whole family can enjoy. Kayaking is a safe, fun outdoor activity. Discounts available.
---
Comedy Clubs, festivals, concerts, outdoor activities. Great ideas for date night for a fun family outing. Check out our huge list of Los Angeles fun events.
---
This year there will be a mini-fair. The LA County Fair is the largest national and offers an eclectic mix of world-class concerts, interactive exhibits, food, shopping, carnival rides, and a lineup of arts and crafts.
---
List of fun things to do in and around Orange County, CA. Food tours, concerts, shows, outdoor activities. If you are looking for fun activities in the OC, you will find them here.
---
Laguna Beach area artists display artworks and crafts. Arts and crafts from hundreds of local artists. Located in Laguna Canyon. The festival also features glass blowing, free hands-on art workshops, a dynamic children's art booth, three live music stages, and food vendors.
---
Git-R-Smoked, Porky-N-Beans, Blazin' Broncos, and more — make their way to the festival to compete with local grillers like defending champs Q Smokehouse, The Smoking Ribs, and more for the title of World's Best BBQ, as well as the People's Choice Favorite.
---
Fun attractions in and around San Diego. Everything from sporting events to comedy clubs. Bay cruises, kayaking adventures.
---
The first Festival of Arts was held in 1932. Today the festival includes amazing artworks, nightly live music, workshops, art tours, and special events. The festival grounds also feature the Pageant of Masters. Classical and contemporary works of art, with real people posing to look exactly the original.
---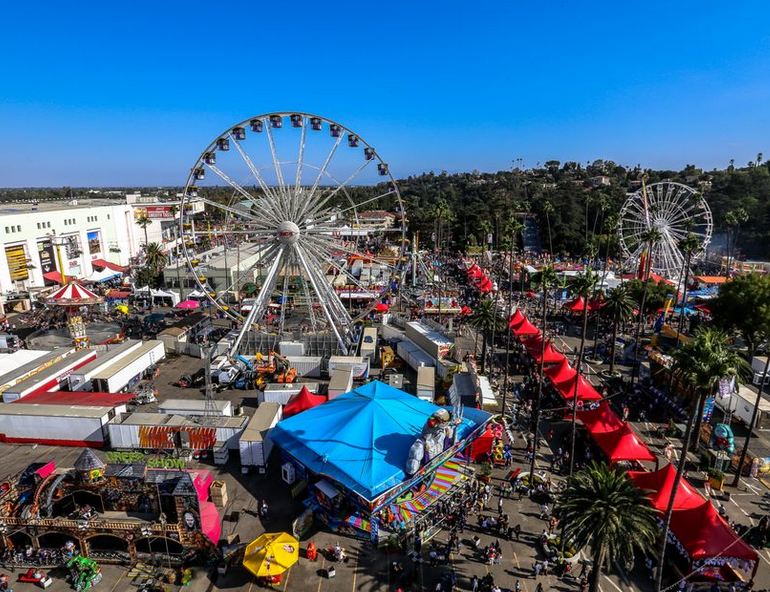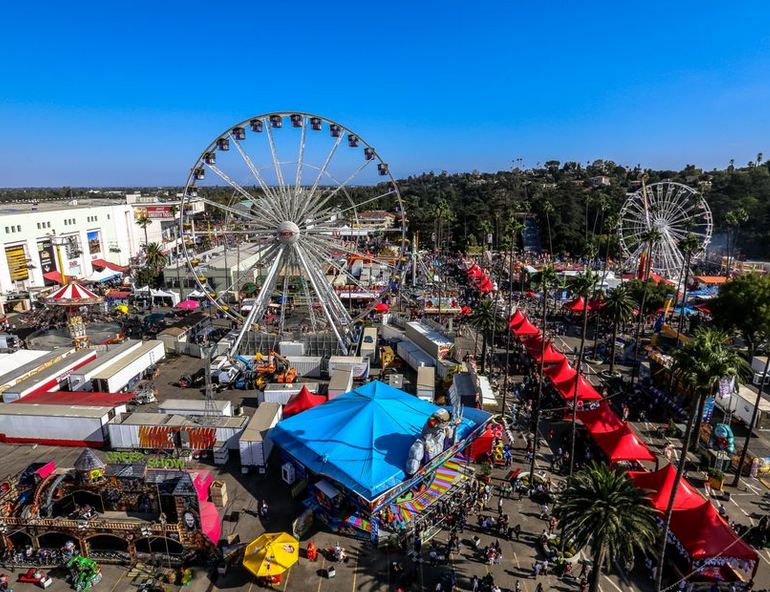 September Events
---
Popular things to do over the Labor Day weekend include camping, visiting a theme park, going to the beach, or visiting a fair or festival.
---
(Moved to September 9-11, 2022) The Long Beach Lobster Festival is held at the Rainbow Lagoon in downtown Long Beach. The Original Lobster Festival has become a tradition for thousands of festival-goers annually.
---
Old Town San Diego hosts the first beer festival in the Old Town Community to commemorate San Diego in present times in conjunction with the Old Town Founders' Day Festival. Free Admission.
---
A two-day event that features arts and craft exhibits, food booths & fun activities. We recommend taking the free shuttle to this event. Parking can be difficult to find in the Harbor area.
---
(No event this year but Solvang is open for visitors) Experience Authentic Foods, Music, Folk Dancing & Three Parades. Numerous events are held over three days, including the Living History Festival, Old World Artisans Marketplace, Viking Beer & Wine Garden, Viking Encampment, and Kids Corner.
---
(Canceled for 2021) The three-day event is the largest military air show in the United States. General admission to the Miramar Air Show is FREE. "Bring your own" seating is available on both ends of the flight line.
---
Head out to the desert for country music and old west events. Street Fair with live music, vendors, arts & crafts, antiques, old west gunfights, and motorcycle show on Sunday.
---
Apples. Red & Golden Delicious, McIntosh, Jonathon, Arkansas Black, Lady Apples – U-Pick apples should be available in early September. Check with an orchard for details.
---
(September 2022) Highlights include live entertainment,  port tours, vendor marketplace. Enjoy offerings that include a special banana treat at our vendors as they get creative to win "top banana" recognition with their custom delicacies.
---
Calico Ghost Town event features music, shows, and games for every age to recall the days when silver mining was king. Returning to Calico Days for the third year is the Pico Pistolero Old West Card Room. Learn how to play the old West's table games like Doc Holiday, Bat Masterson, and Wyatt Earp.
---
October Events
---
Southern California Halloween events and festivals: pumpkin patches, theme parks, haunted houses, and mazes. Scary festivals from Los Angeles to San Diego. The best thing about living in Southern California is you are never too far away from something fun to do. Halloween events from Los Angeles to San Diego.
---
(Cancelled until 2022) The Orange County Auto Show features hundreds of new cars and trucks. Visitors to the car show will also be able to test-drive many of these new vehicles. Kids area, classic cars, exotic cars, and custom cars will be on display.
---
Knott's Scary Farm is the largest and most haunting Halloween activity in Southern California! The fully transformed theme park encompasses 13 uniquely haunted attractions and mazes, sinister shows, a dozen thrill rides in the dark, and more than 1,000 horrifying creatures. Check out our ticket deals.
---
U-Pick apples and pumpkins only 90 minutes from Los Angeles. Apple picking season runs through the end of November. Check with each farm for details on what is in season, events, and hours. Oak Glen is a wonderful family day trip destination, especially during the fall season.
---
Southern California's original Haunted Hayride is located in Griffith Park. Guests ride aboard a tractor-pulled hay wagon through the woods of Griffith Park. Sideshow with the backward Scary-Go-Round. The slideshow includes a  house of mirrors and free psychic reading, plus a place to buy souvenirs. All attractions included.
---
(canceled until 2022) The largest Pow Wow in California is returning to Southern California for its 24th year this fall! Hosted at California State University, San Bernardino. A free and family-friendly event that gives visitors a taste of the cultural history of Southern California.
---
Free admission to the festival. Visitors are allowed to drive onto Searles Dry Lake and collect minerals. This is the only time the dry lake is open to the public. Dealers exhibit geodes, salt crystals, and Pink Halite collected near the dry lake at the gem show.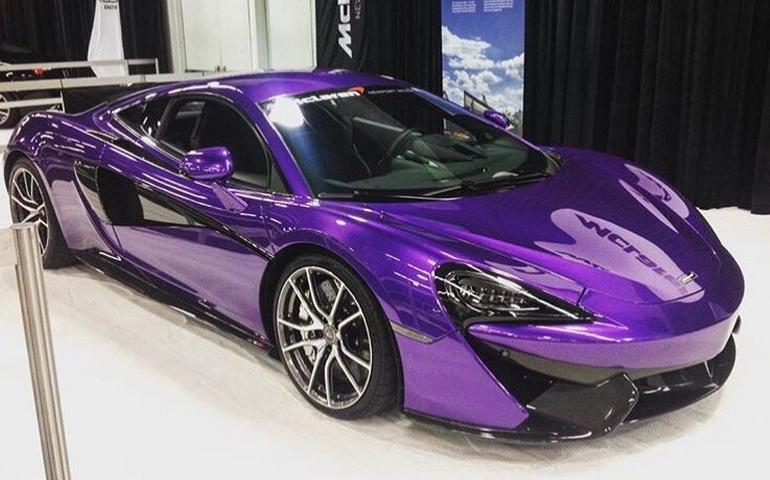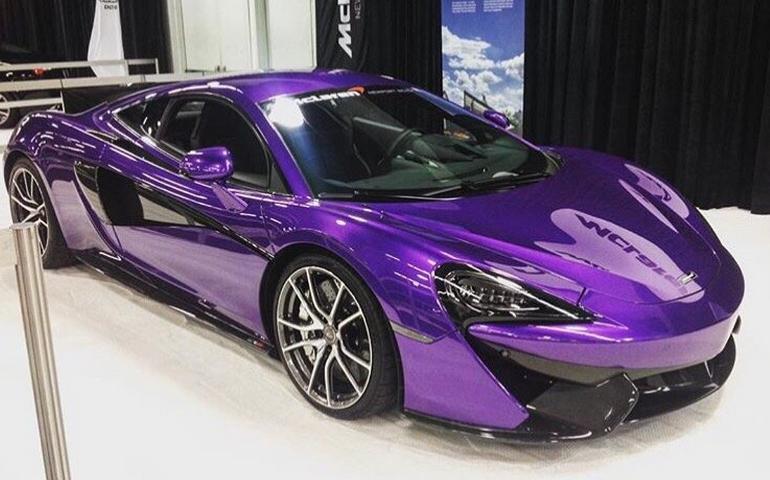 November Southern California Events
---
---
List day trips and activities that will please the whole family. Included are several amusement parks that are offering discount tickets plus a list of free activities. Use this guide to plan your Thanksgiving weekend adventures.
---
(November 5th, 2021 – January 2nd, 2022) Santa's sleigh had to make an emergency landing. Now, Scout Elf Tiny Tinkerman and Santa's best Scout Elves need your help! Join them on a quest to build more Christmas Spirit, as you and your self-loving crew magically shrink down to elf size and embark on a fun expedition through a dazzling outdoor winter wonderland to help repair Santa's sleigh!
---
(November 19 – November 28, 2021) The LA Auto show highlights automobile innovations in design, luxury, and performance. Check out hundreds of cars from domestic and international manufacturers. There will be over 100 new vehicles available for test rides—Custom, exotic, and classic autos along with brand new models.
---
(November 19, 2021 – JANUARY 9, 2022 6:00 P.M. – 10:00 P.M.) L.A. Zoo Lights is a not-to-be-missed holiday light experience and has glowed brighter each year.  This year's event features more light animals than ever before, spectacular new additions – both hand-crafted and high-tech – and returning favorites.
---
(November 6-7, 2021) The festival is annually held in Ridgecrest, CA, celebrating the Coso people and specifically the 10,000-year-old petroglyphs of the Coso Rock Art District in the region.
---
Feed camels, Pomegranates, petting zoo, magic shows, farm tours.  Oasis Camel Dairy Farm is one of Southern California's most unique attractions. Located in Ramona, It bills itself as "an oasis from the ordinary"', and that's the truth.
---
List of fun things to do Thanksgiving Weekend in Orange County. Attractions, activities, parks, day trip ideas, along with a few hidden gems. This list is great for both out-of-town visitors and locals.
---
(December 3 -5 at the Ontario Convention Center) Holiday bliss is a treasured tradition with this event that transforms the Fairplex into a winter wonderland for the largest and most prestigious indoor showcase on the west coast.
---
December Events
---
Discover the best places and events to celebrate the Christmas season in Southern California.  Our list covers some of the most popular family attractions, including parades, Christmas lights, shows, train rides, festivals, and activities.
---
If you are looking to find that perfect, extraordinary holiday gift, then check out the Laguna Beach Sawdust Art Festival Winter Fantasy. This annual event is not your typical gathering of local arts and crafts artisans. What makes it unique is that each booth is hand-built and manned by the artist.
---
Holiday light experience and has glowed brighter each year. This year's event features more light animals than ever before – both hand-crafted and high-tech.
---
During this colorful and interactive experience, you can stroll through a mile of Descanso Gardens' most popular areas while marveling at the gorgeous lighted displays.
---
Magical Chinese Lantern Festival returns to Light Up the Night in Los Angeles County! Chinese Lantern Festival returns for the holiday season at the Pomona Fairplex with its BRAND NEW illuminated theme Blooming Seasons.
---
Moonlight Forest is a fantasy of lights that takes you to new places. Plus live acrobats, dancers, and other performers and free parking.
---
The biggest and best Christmas boat parade in California.  Watch beautifully decorated yachts, boats, kayaks, and canoes sail along the harbor in the 109th Newport Beach Christmas Boat Parade, hosted by the Commodores Club of Newport Beach.
---
Take a voyage from Long Beach to the North Pole, and discover new traditions mingled with good old-fashioned Christmas cheer. As you stroll the beautiful decks of the legendary ship, see thousands of synchronized twinkling lights, carolers, and musical performances.
---
125,000 lights decorate the San Diego Botanic Gardens. Garden of Lights is truly a magical holiday experience for the whole family, so bring them down for an evening of Christmas fun at the gardens.
---
Friday: 10:00 am to 5:00 pm; Saturday: 10:00 am to 6:00 pm; Sunday: 10:00 am to 5:00 pm. Browse over 24,000 handmade creations at the Pomona Harvest Festival. Gift-giving gets a personal touch when you choose unique one-of-a-kind gifts. With over 300 exhibitors you will be sure to find that perfect present.
---
A family event where guests can experience the festive spirit of the season in one place. The event includes nightly musical tree lighting and decorative light displays.
---
Free admission Monday through Thursday. Get into the holiday spirit at Knott's. Park admission is required to visit the Crafts Village. This year there are only 8 days when you can get in for free.
---
View from anywhere in the Harbor for free or take a cruise and be part of the parade. Awards will be for Judges Choice, Best Use of Lights, Best Animation, Most Colorful, The Most Original, Best Sailboat, and Powerboat.
---
Take a hayride to Santa's shop for holiday gifts. Bates Nut Farm will be hosting their largest Arts and Crafts Fair of the year over the Thanksgiving weekend.
---
Irvine Park Railroad's annual Christmas Train. Come with family and friends and take this enchanting night ride through historic Irvine Regional Park to meet Santa Claus.
---
The San Diego Auto Show is the second-largest automotive event in California, with activities for the whole family. During the show, there will be prize giveaways and a particular Camp Jeep area just for kids. Test-drive new cars or check out the exotic car section to find the vehicle of your dream
---
Submit Southern California Events
Please send event info to info@daytrippen.com –  Date of Event – Location – Event website – Special Offers – A brief description of the event.