Discover the best places and events to celebrate the Christmas season in Southern California.  Our list covers some of the most popular family attractions, including parades, Christmas lights, shows, train rides, festivals, and activities.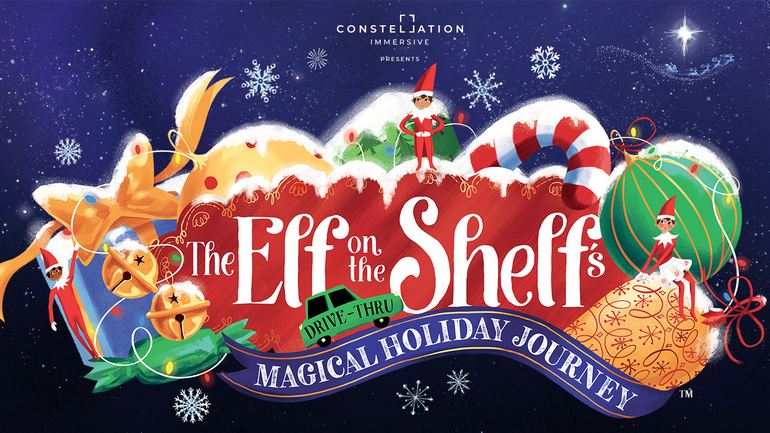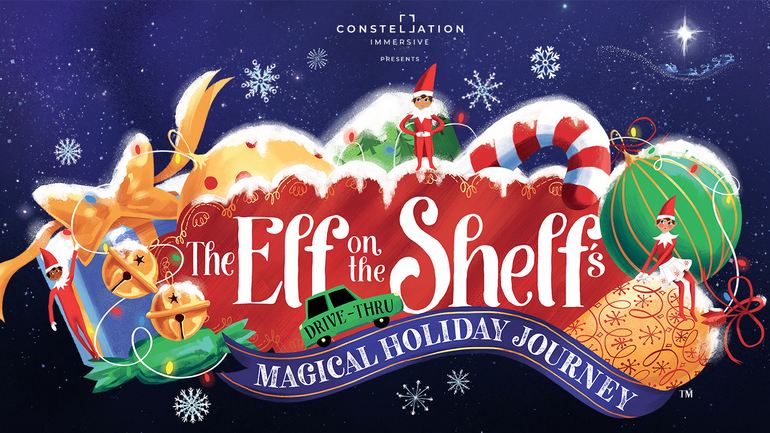 November 5, 2021, through Jan 2, 222. at the Pomona Fairplex. The Elf on the Shelf's Magical Holiday Journey, all from the safety of your car! This year, Christmas Spirit is running low, so Santa's sleigh had to make an emergency landing at Fairplex in Pomona during test flights.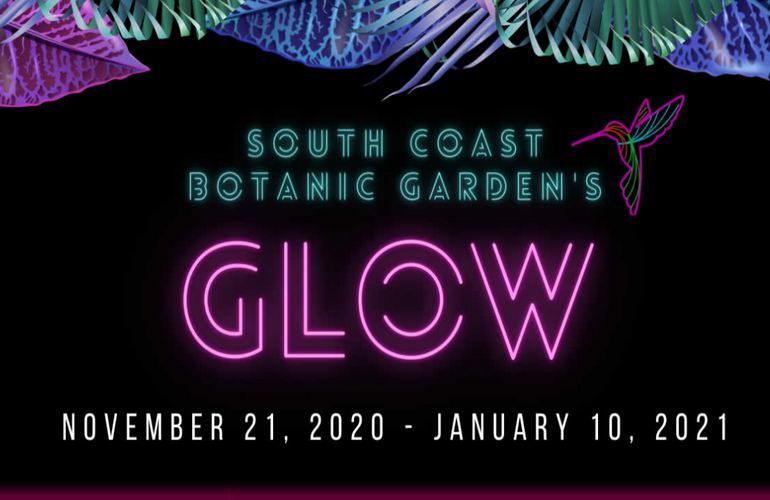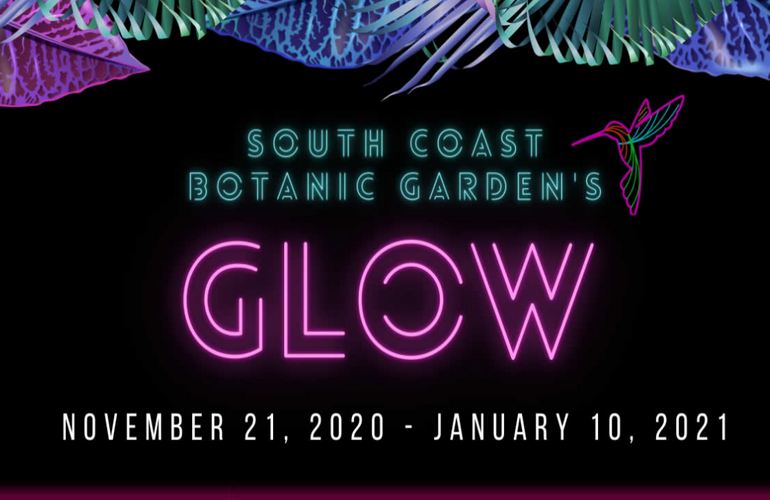 NOVEMBER 20, 2021 – JANUARY 17, 2022.  GLOW is a visually stunning art installation that will transform the South Coast Botanic Garden's lush botanic oasis into an oceanic experience for our Garden Lights & Ocean Waters theme using thousands of lights and set to a curated soundtrack featuring various musical genres. Palos Verdes Peninsula, California.
(November 21, 2021–January 9, 2022) Descanso Gardens becomes an Enchanted: Forest of Light. Trees, plants, and walkways are decorated with a seasonal light show. Visitors will stroll along a one-mile walk through the Gardens. Ten different areas with light displays, three of which will be interactive, allowing visitors to manipulate the lights and sounds—event hours mid-November to early January.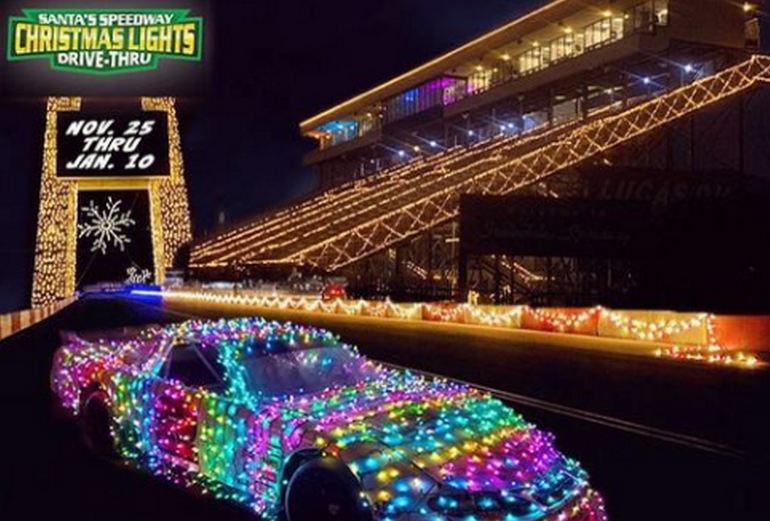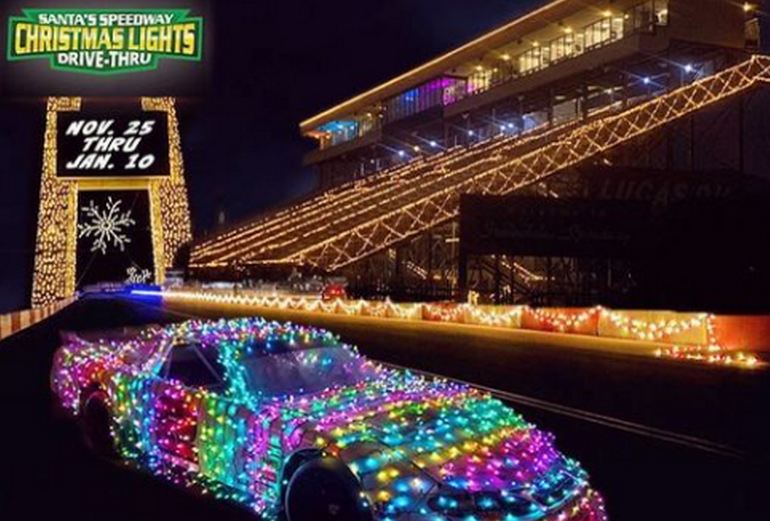 Santa's Speedway Drive-Through Christmas Lights
Opening Thanksgiving 2021. Take a Christmas drive along an actual NASCAR track and come face to face with jaw-dropping lighting displays, including the World's Largest Free-Standing Light Tree from Mobile Illumination, the company responsible for the Grove Universal Studios, and Warner Brothers' Christmas Extravaganzas. Tour lasts about forty minutes. Tickets are $59 per Car Load and can be purchased here.
Holiday Road Calabasas
(December 3 through December 31) Holiday Road is the premier holiday attraction. Expansive grounds filled with eye-catching, twinkling lights and festive installations will welcome visitors as they meander through the winding trail. A winter wonderland complete with everything from the North Pole, Elf Village, Gingerbread Lane, light tunnels, and Christmas tree forests.  King Gillette Ranch: 26800 Mulholland Hwy, Calabasas, CA. Tickets Here.
Select evenings from December 4, 2021, through December 30, 2021. The Mission grounds are decked out in lights and feature a 10-foot wreath and community Christmas trees. Don't miss out on the Mission at Night experience where history meets holiday. Mission Capistrano is located halfway between Los Angeles and San Diego, close to the freeway and airport, and within walking distance from the train depot. Tickets & Info.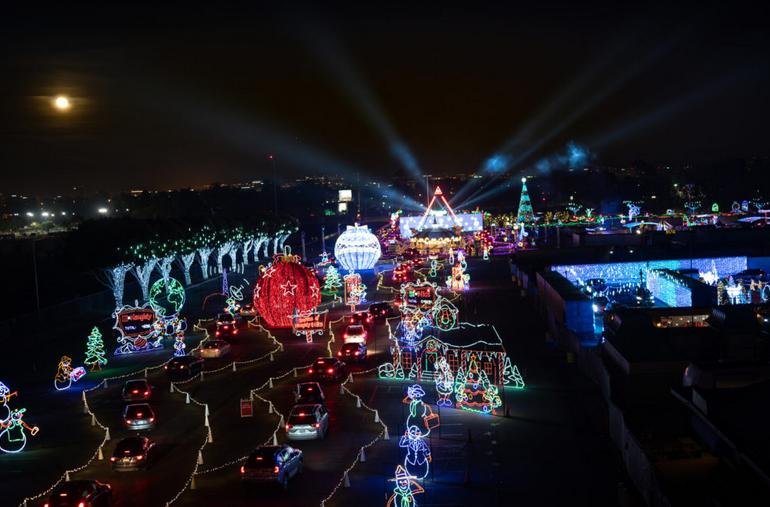 Night of Lights Orange County
(November 26 -January 2, 2022.) Night of Lights Orange County, a magical and interactive winter wonderland drive-thru experience presented by Winter Fest OC, returns to the OC Fair & Event Center in Costa Mesa this November to provide the Southern California community with a safe, family-friendly holiday celebration. Tickets Here.
Sawdust Winter Festival runs for five weekends: Mid-November through mid-December.  Open the Friday after Thanksgiving. The Sawdust Art Festival Winter Fantasy is the perfect place for a relaxing afternoon or evening stroll with friends and family. Kids can play with real snow, create art and craft projects, or try a potters wheel. Adults can enjoy a glass of wine and listen to live entertainment, and shop for some very unique holiday presents. Laguna Beach
The Newport Beach holiday lights boat parade has been a Southern California favorite holiday tradition for over 100 years.  For the entire month of December through New Year, many of the homes around Newport Bay are lit up with impressive displays of lights. Several tour operators offer harbor lights cruises to look at the holiday lights.
(November 19, 2021 – January 9, 2022) L.A. Zoo Lights is a nighttime light experience with glowing animals rendered in LED lights, lasers, 3 D projections, and interactive displays. Visitors will not see any of the zoo's animals except for reindeer.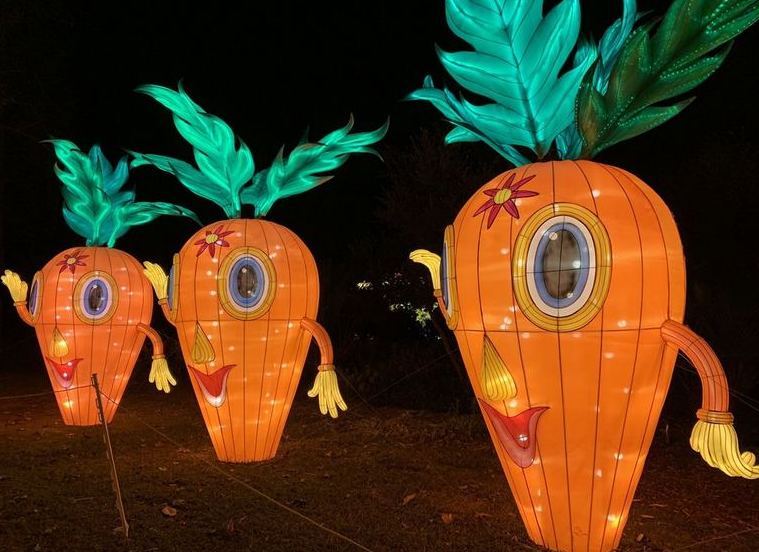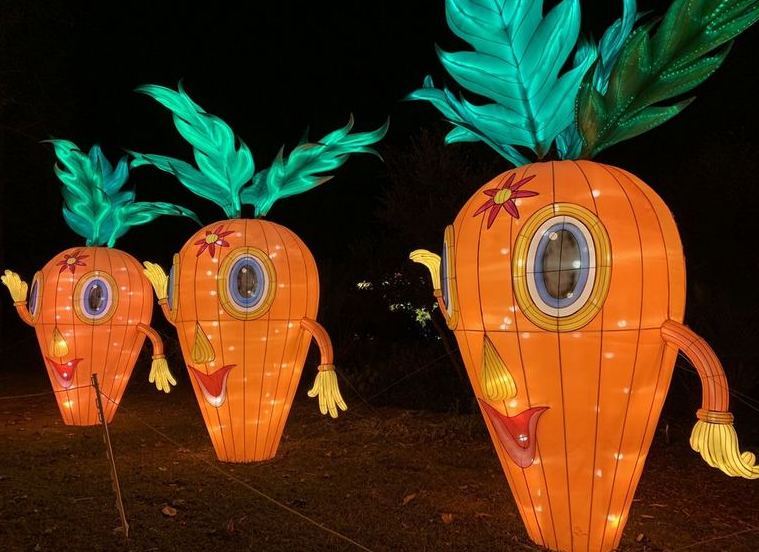 (November 12, 2021 – January 16, 2022) The internationally acclaimed Lightscape is the must-see holiday event for 2021. Wander through the magnificent Winter Cathedral, view the mesmerizing water fountains, experience the breathtaking Fire Garden, and more.
Dana Point Dana Point Harbor Christmas Light Parade runs two consecutive weekends during December. Boats large and small are lighted with thousands of twinkling lights as they cruise around the harbor.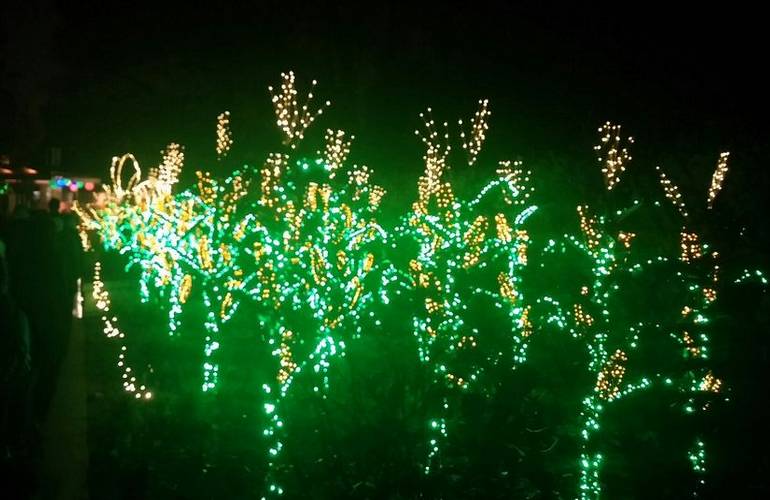 (December 4 – 5,10 – 23, 26 – 30 2021 from  5 – 9 pm.) San Diego Botanic Garden decorates and illuminates its 8,000 sq. ft. glass conservatory and large sections of its 37-acre campus.  Along with festive lights, the family-friendly evening event features live music, kids' activities, holiday crafts, a food truck court, Santa Claus, and more!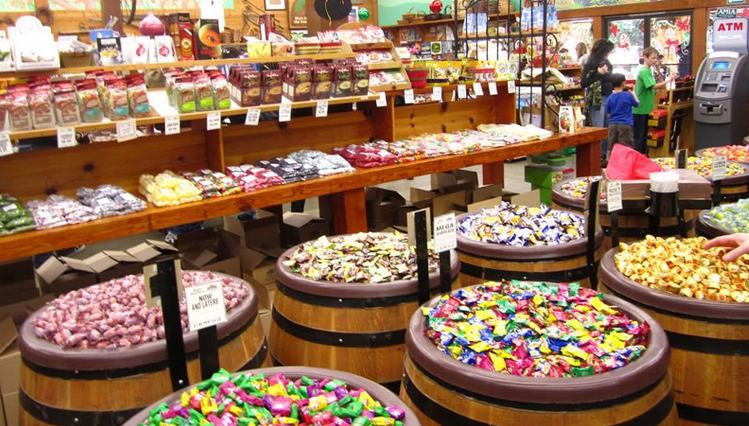 Eighty-plus craft booths are selling a variety of handmade crafts and fine art. BBQ and food vendors plus live music on the Bates Stage. Select weekends through Christmas. Open all week for holiday gifts and candies. Bates Nut Farm 15954 Woods Valley Road Valley Center, California.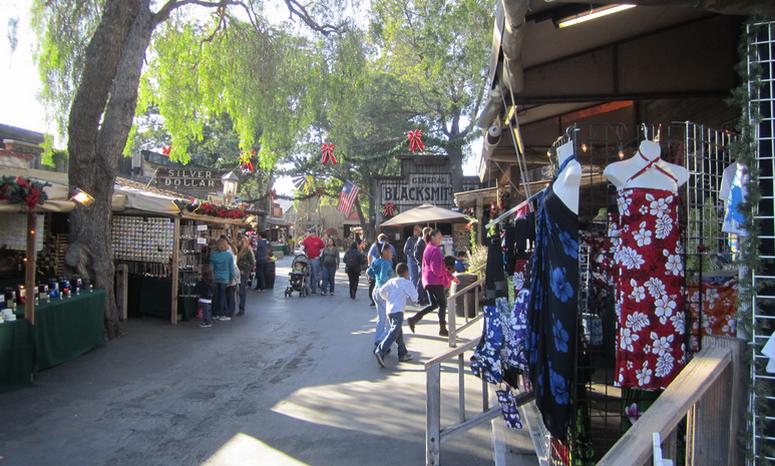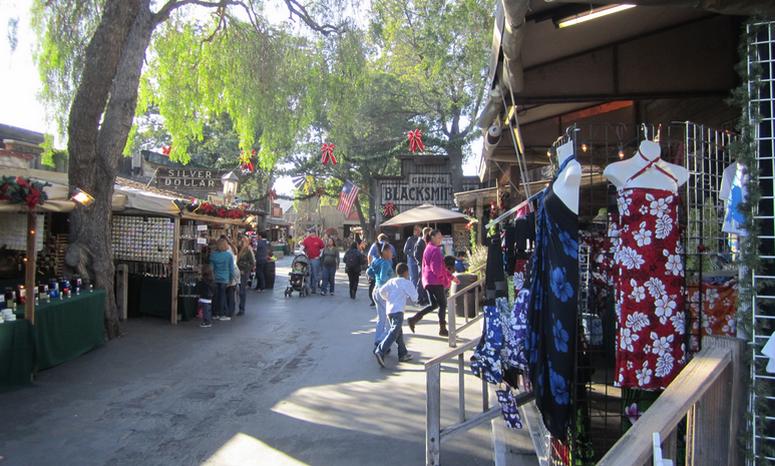 Every year, America's oldest theme park is magically transformed into Knott's Merry Farm with seasonal entertainment and spectacular decorations, including a 65-foot tall Christmas tree and a colorful Christmas parade featuring Peanuts. Knott's Christmas Craft Fair is accessible Monday through Thursday. Friday through Sunday, park admission is required to visit the Christmas Craft Fair.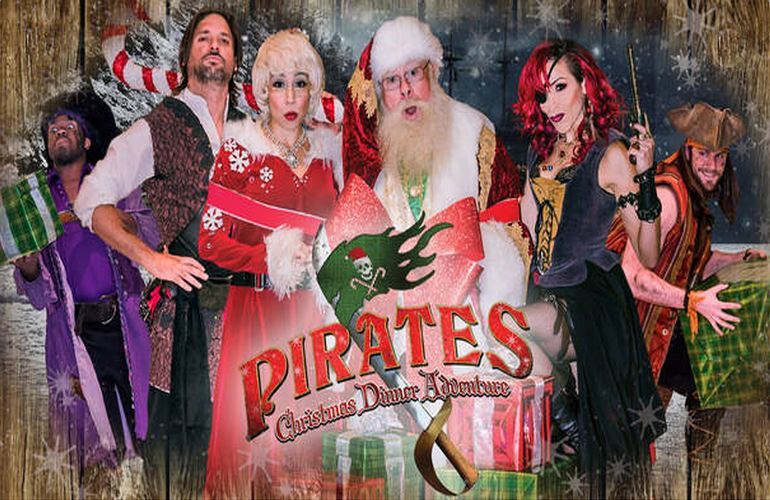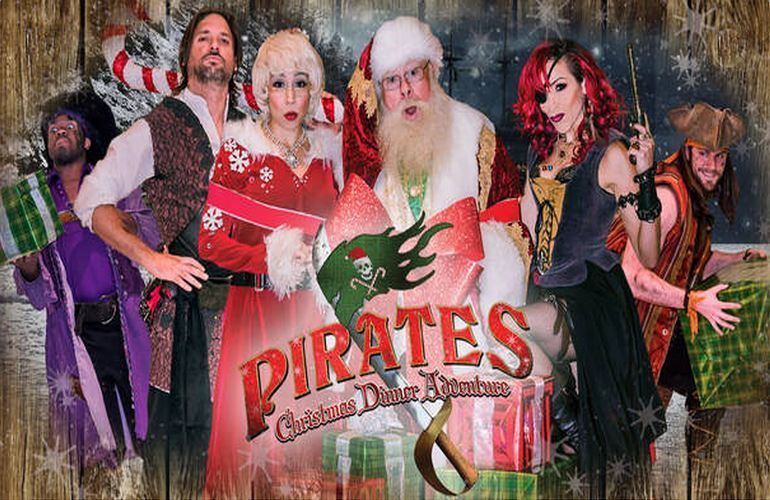 Enjoy a pirate theme Christmas show featuring swashbuckling swordplay and dynamic duels. While reveling in "Pirates Take Christmas," you'll feast on excellent grub and grog. Bring the whole family and cheer on Santa as he saves Christmas from the wicked pirates who have captured him and Mrs. Claus.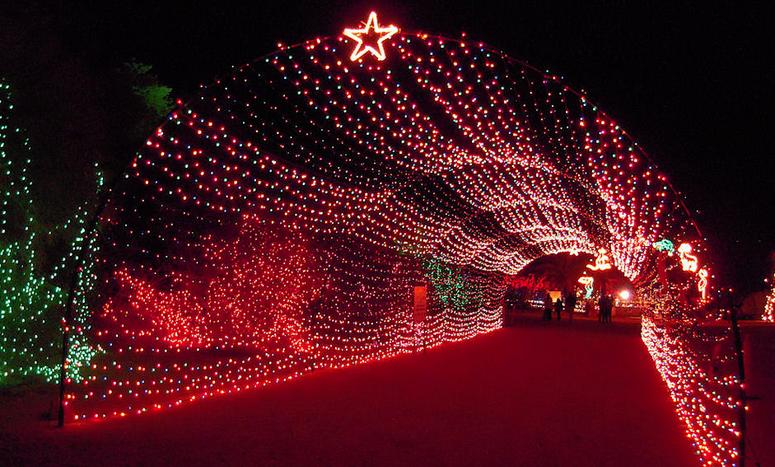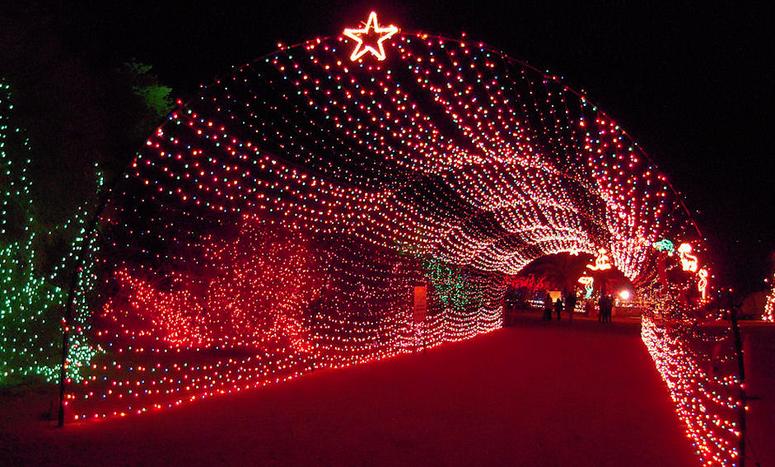 Holiday music and entertainment, along with thousands of lights decorating the grounds of the Living Zoo. Stroll under the Tunnel of Lights; kids can take a ride on a  train or carousel, see the massive model train track decorated with lights.  Make this a day trip. Enjoy the zoo during the day and Wild Lights at night.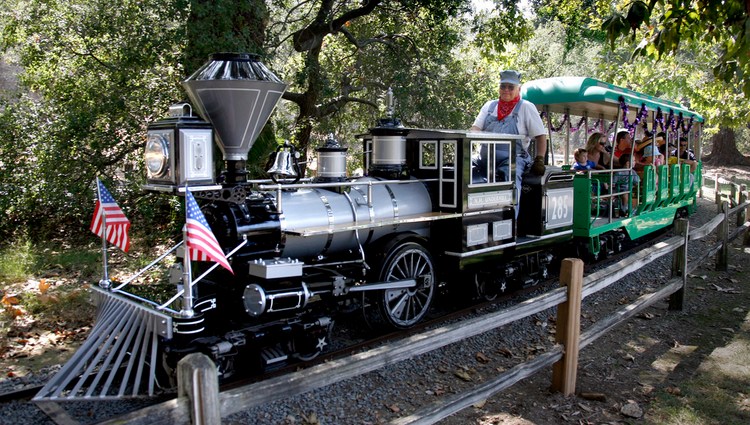 One of Southern California's most popular holiday events. Kids and parents take an evening ride through the park to meet Santa Claus. The train depot is decorated for the holidays with hundreds of lights as passengers head off the North Pole to visit Santa.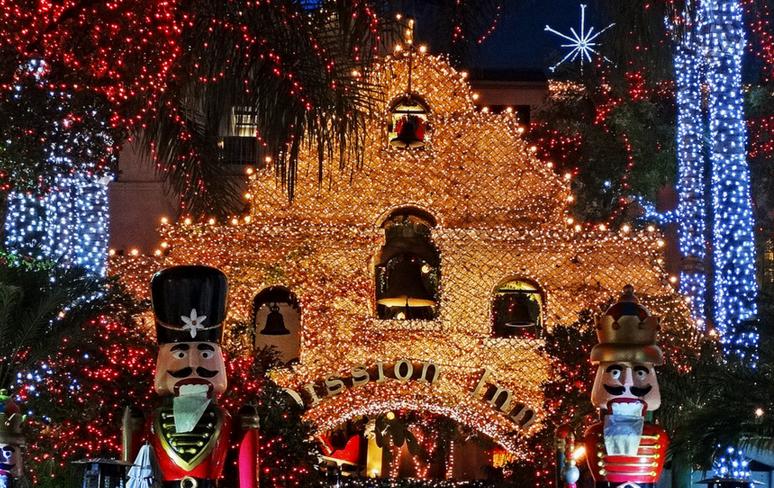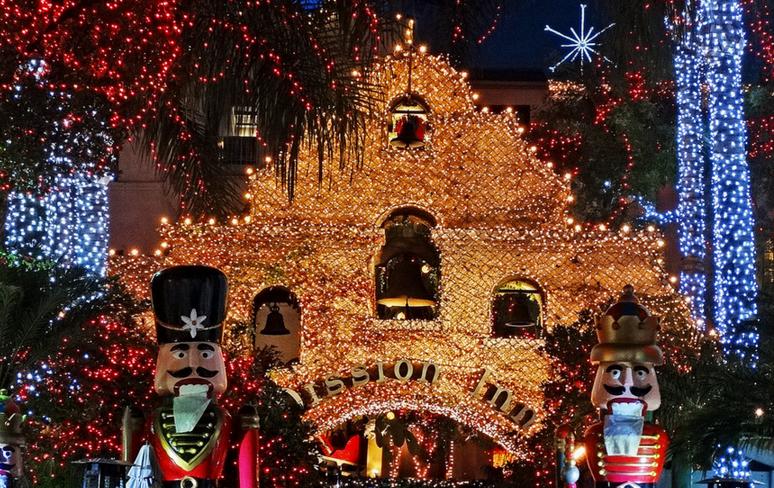 (Nov 26, 2021 – Jan 6, 2022) Riverside's Mission Inn Holiday Event is rated as one of the best in the nation.  Thousands of lights decorate the historic Mission and the surrounding streets—outdoor ice-skating rink on the Main Street pedestrian mall, holiday vendors, and family-friendly entertainment.  Event hours are mid-November to early January.