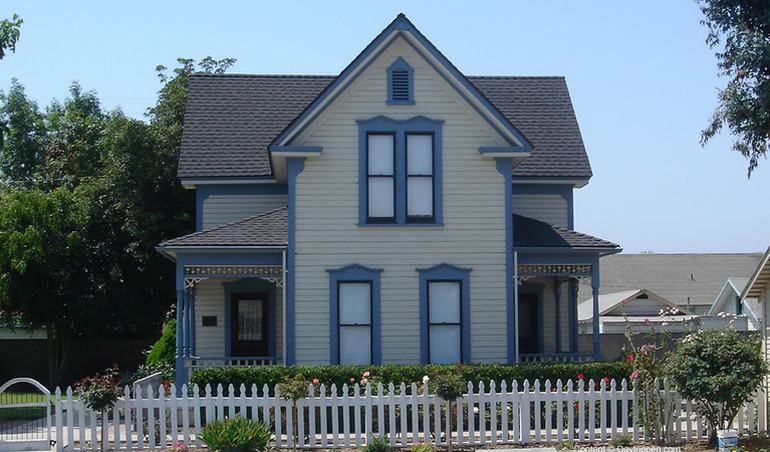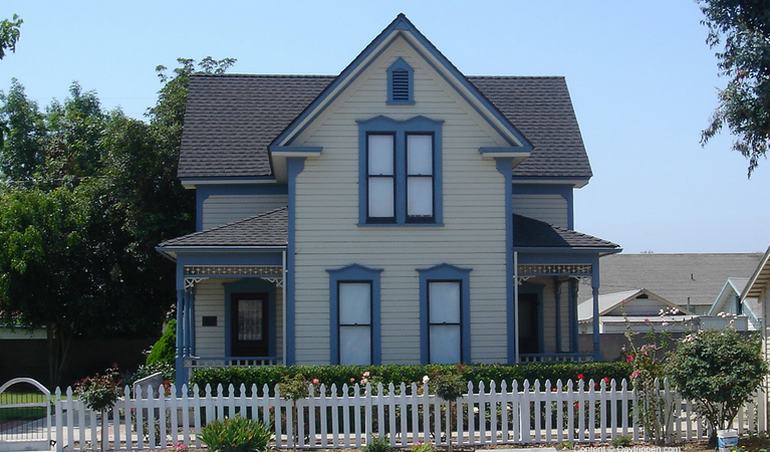 The Ranch house at the Stanley Ranch Museum was constructed in 1891 by Edward G. Ware. Mr. Ware co-developed the Eureka walnut and is credited with introducing the Valencia orange tree to Orange County.
This house was home to Edward, his wife Mary, and daughter Lillian who married Arthur C. Stanley 1905 and lived with her family in the house after the death of her parents. The two-story farmhouse was surrounded by an orange grove that had its last crop picked in 1971.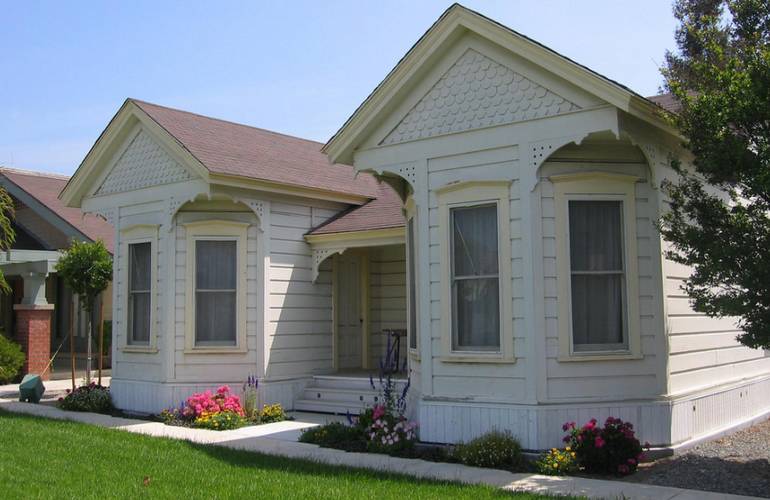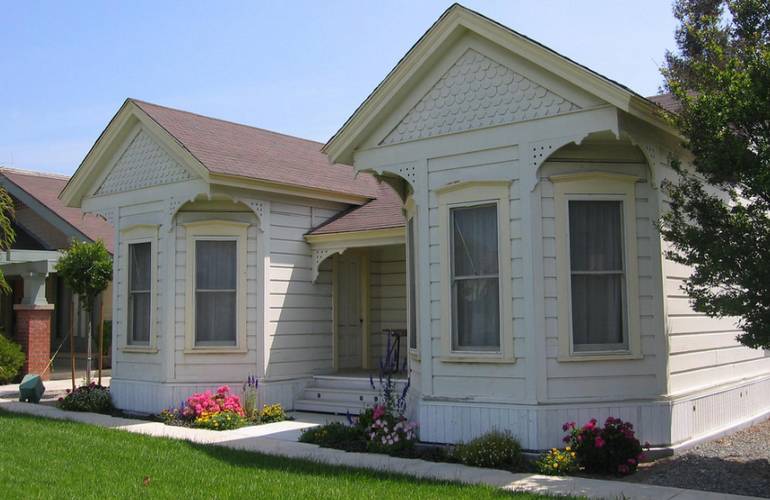 Agnes Stanley donated the last two acres of her ranch to the Garden Grove Historical Society in 1970. Since then, the Garden Grove Historical Society has saved old historic buildings from destruction and moved them to the ranch.
Buildings at Stanley Ranch include a replica of the first Garden Grove fire station, the Stanley ranch house, water tank, and general store, several Queen Ann-style cottages, a barbershop, and a garage used by Walt Disney. Sixteen historic buildings have been saved and moved to the Stanley Ranch Museum that now forms a historic village.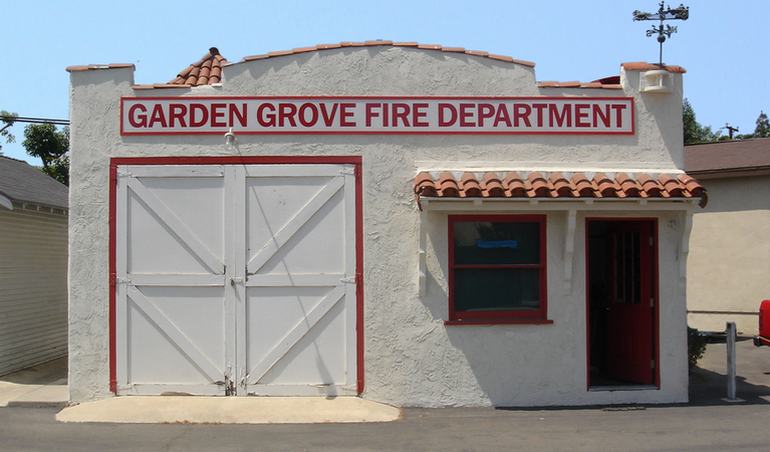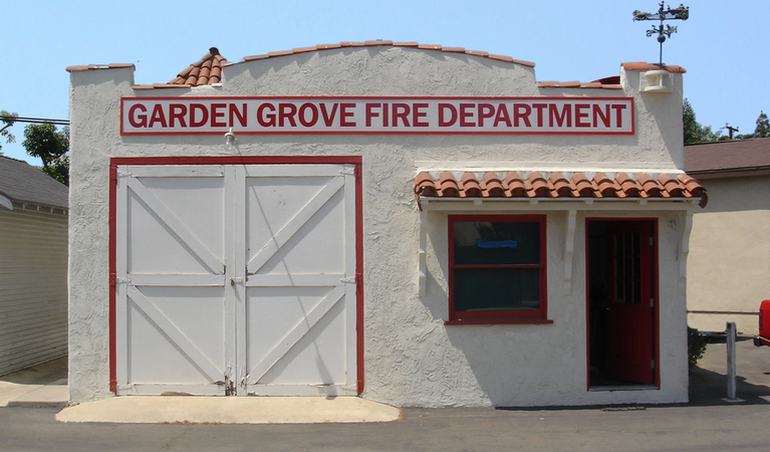 First Garden Grove Fire Station
The first Garden Grove fire station stood at 10811 Garden Grove Boulevard, where Home Depot is now. As the City's population continued to grow, new fire stations were added. The City's first fire engine is now stored in a replica of the original fire station at Stanley Ranch.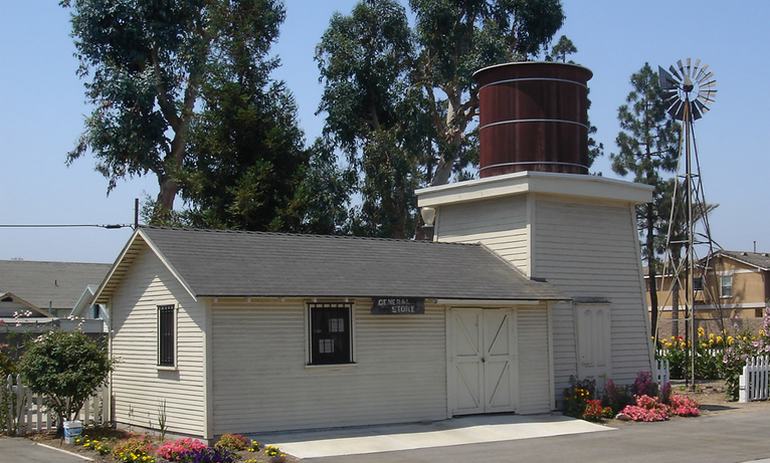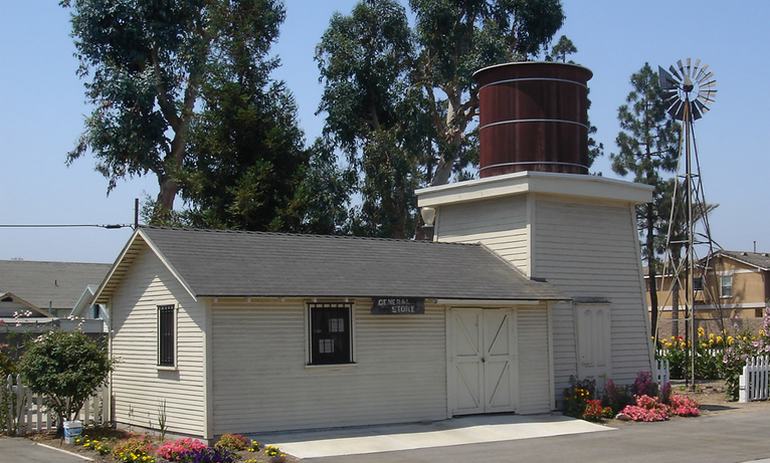 Stanley Ranch Tank House
Water for Stanley Ranch was supplied by an open well, and a windmill was used to pump the water supply. The tank on top of the tank house, built circa 1910, stored the water supply for the home and barn. Garden Grove's first Water Department building was added to the Pump House and is used as a "General Store," housing memorabilia and offering unique items for sale.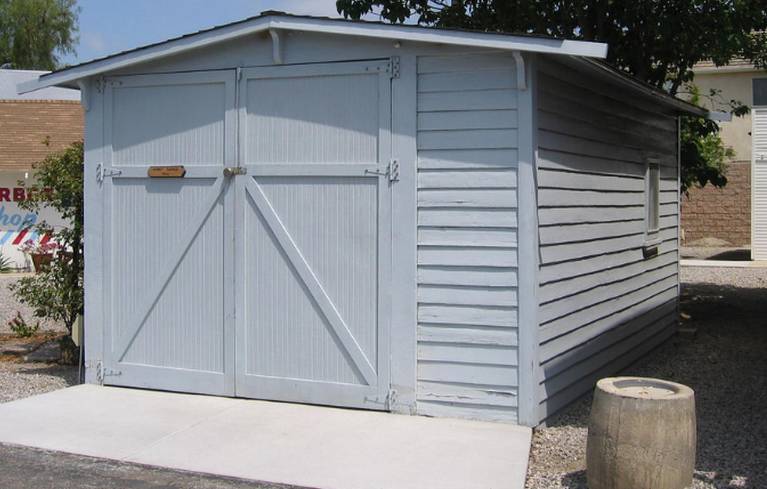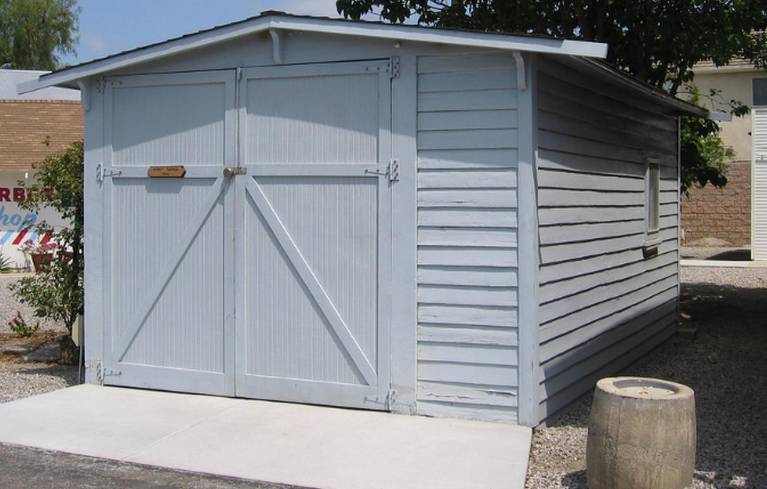 Walt Disney's First Los Angeles Studio
While not officially recognized as Walt's studio by Disneyland, this small garage-sized building houses some Disney artifacts, antique cameras, and a projector from the Garden Grove Gem Theater.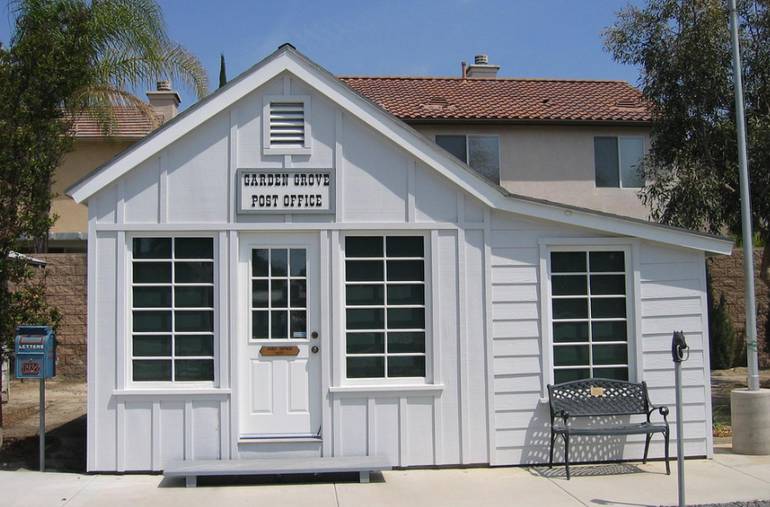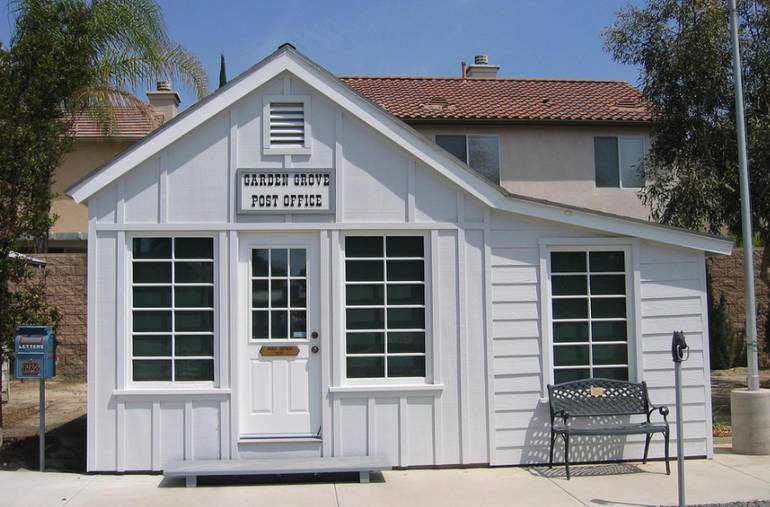 Early Garden Grove Post Office
This building was built in the 1880s and was used as a general store and post office for Garden Grove. It was used as a beauty shop in its later years until it was moved to the Stanley Ranch Museum in 1977.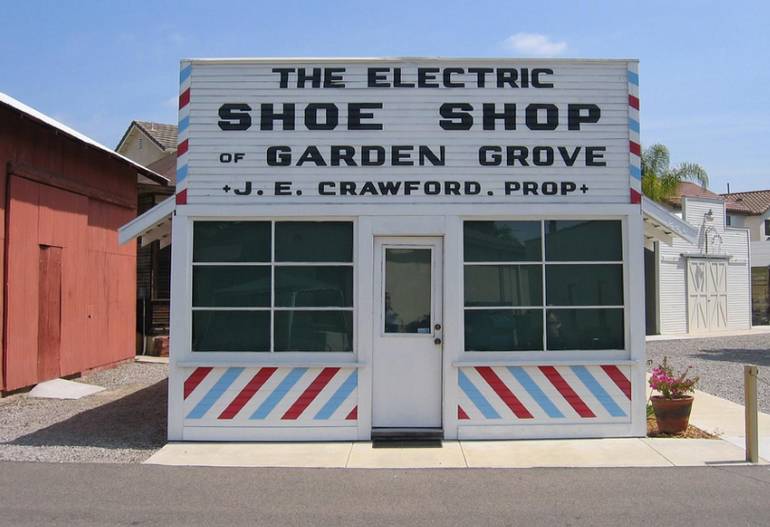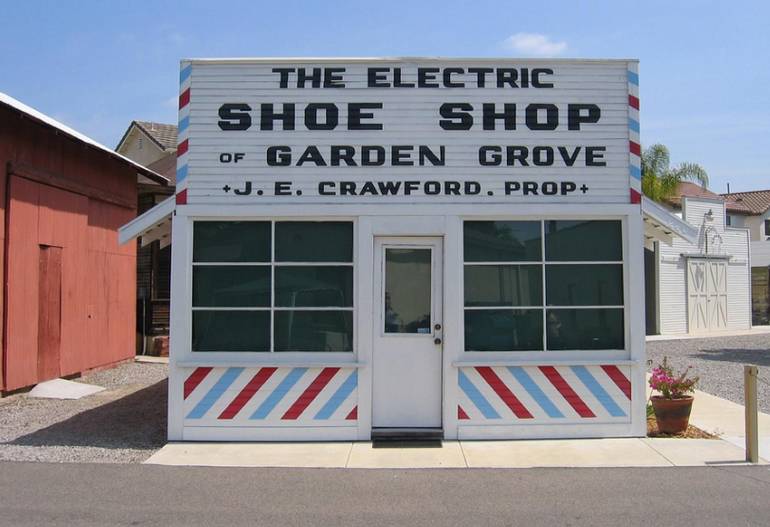 Stanley Ranch Museum Barber Shop
This small building housed several Garden Grove businesses over the years, including a barbershop and shoe-repair shop. Inside you will find old equipment, including an antique barber chair and shoe repair tools.
Stanley Ranch Museum is a look into the past of Garden Grove. Even though the ranch is now surrounded by homes, it doesn't take too much imagination to picture the Garden grove 100 years ago. Allow about one hour to walk around the ranch and its historic 1880s buildings.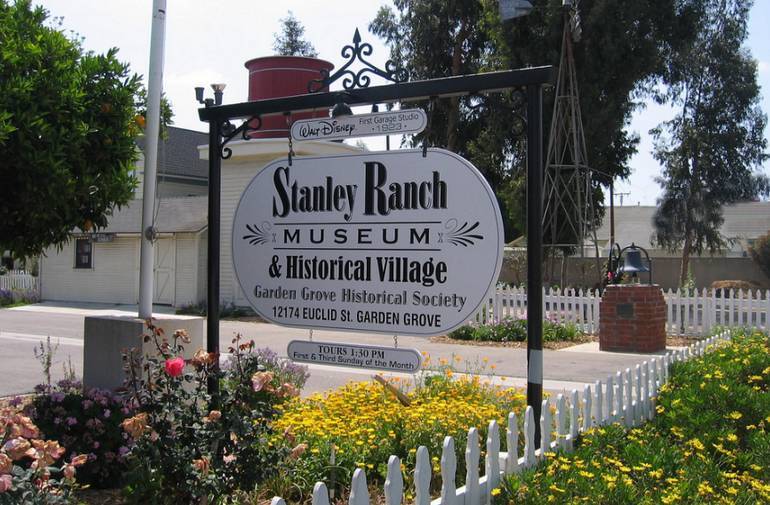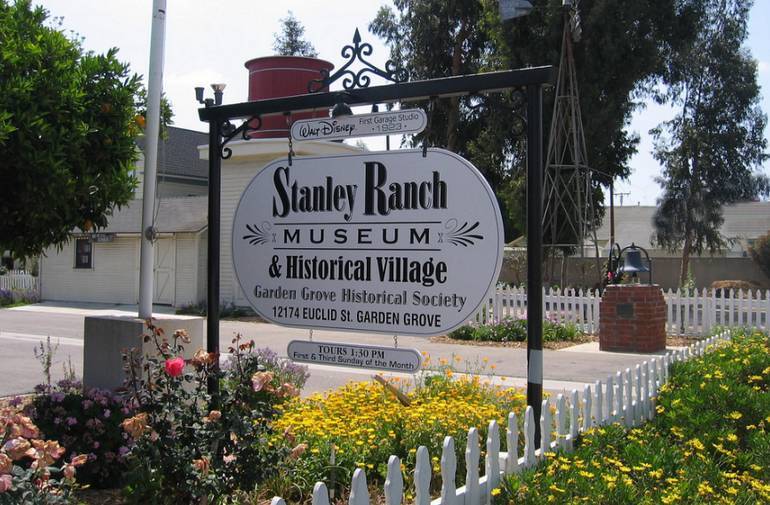 Stanley Ranch museum is open to the public for tours at 1:30 p.m. on each month's first and third Sunday. The ranch host weddings in the rose garden behind the main house. Stanley Ranch is located at Stanley Ranch Museum, 12174 Euclid Street, Garden Grove. Website. While in town and you have kids along, you might want to check out Atlantis Play Center, an old-school playground.