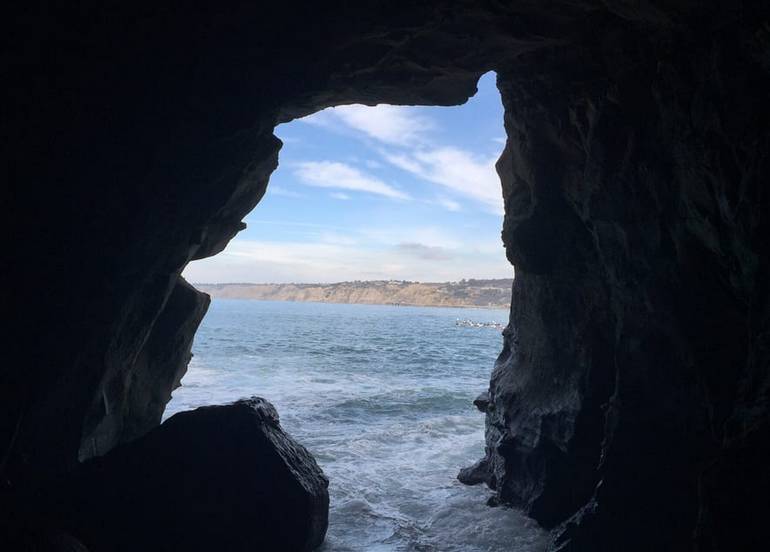 Sunny Jim Cave can be reached by climbing down a stairway and through a tunnel. The tunnel entrance is inside La Jolla"s Cave Store on Coast Blvd. Sunny Jim store charges a small fee to climb down 145 steps to the bottom of the cave.
Sunny Jim Cave was dug into the sandstone cliff in 1902 by Chinese laborers. The tunnel was used to smuggle alcohol during prohibition. The name "Sunny Jim" was given to the cave because the cave entrance looks cartoon character Sunny Jim that was a promotional character for the British Force cereal products in the 1920's.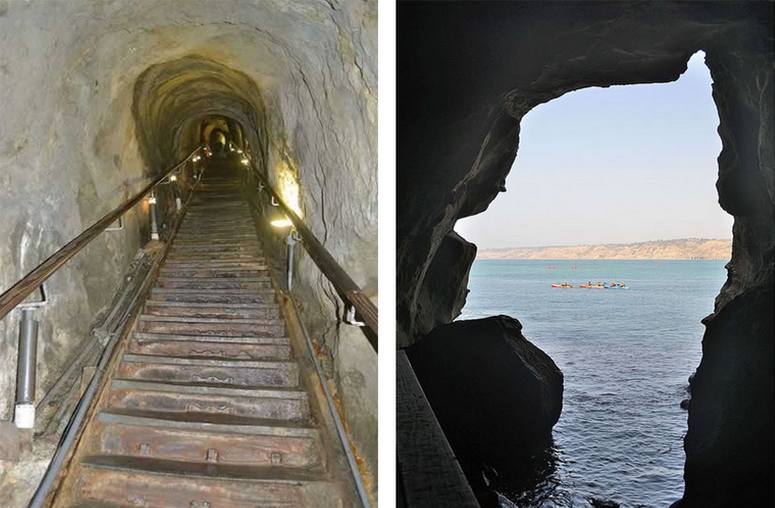 Once at the bottom you can stand on a platform that looks out of the cave opening into the ocean and view the outline of "Sunny Jim."
Sunny Jim's cave is the only La Jolla cave that is accessible without getting wet. The rest of the caves you will need to visit by way or kayak or boat.
For a quick peek at the inside of one of the La Jolla Sea Caves check out Sunny Jim. To check out the rest of the La Jolla Caves consider La Jolla Kayak Tours.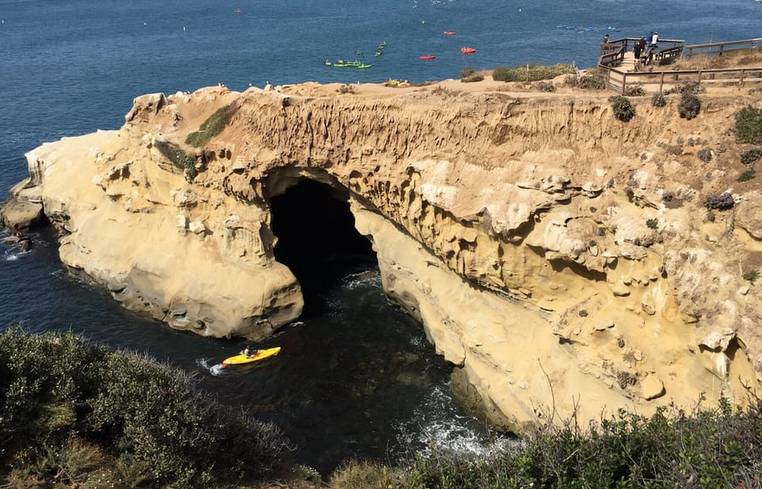 La Jolla Seven Sea Caves
La Jolla's seven sea caves are named: Clam's Cave, Sunny Jim's Cave, Arch Cave, Sea Surprise, Shopping Cart, Little Sister, and White Lady. Over the years, the caves have been used for smuggling booze and immigrants.
Clam's Cave is the only sea cave that is visible from land. Clam's Cave can be seen from Goldfish Point along the La Jolla Bluff trail. All of the other La Jolla caves can only be only be viewed from the ocean.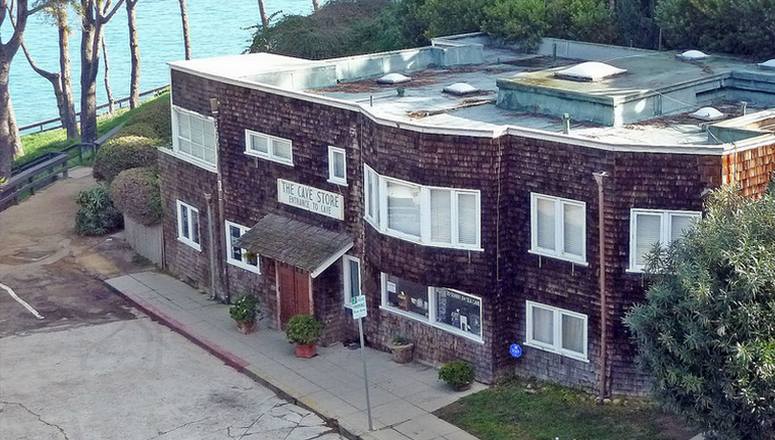 Where is Sunny Jim Cave
Sunny Jim Cave store is located at 1325 Coast Blvd La Jolla, CA 92037 and is one of the oldest business in town. Parking can be hard to find near the store entrance.