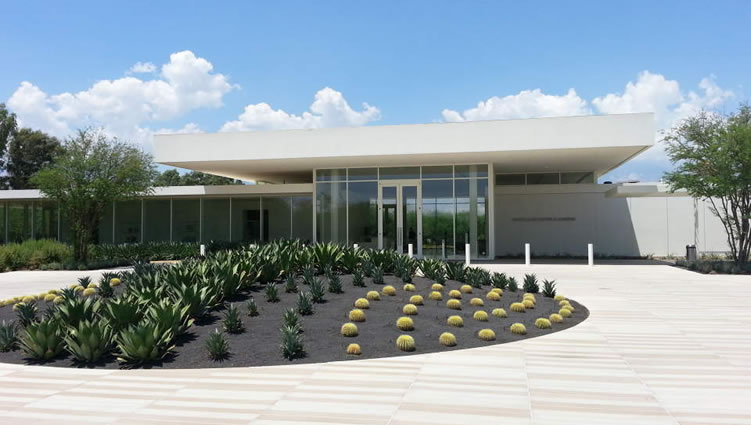 What do Ronald Reagan, Queen Elizabeth II, Frank Sinatra, Clark Gable, and Richard Nixon all have in common? They have all stayed behind the pink security walls of Sunnylands, the former winter residence of billionaires Walter and Leonore Annenberg in Rancho Mirage, California.
Once only accessible to the rich and powerful, this oasis in the desert outlands of Palm Springs is accessible to the public since first opening its doors 50 years ago.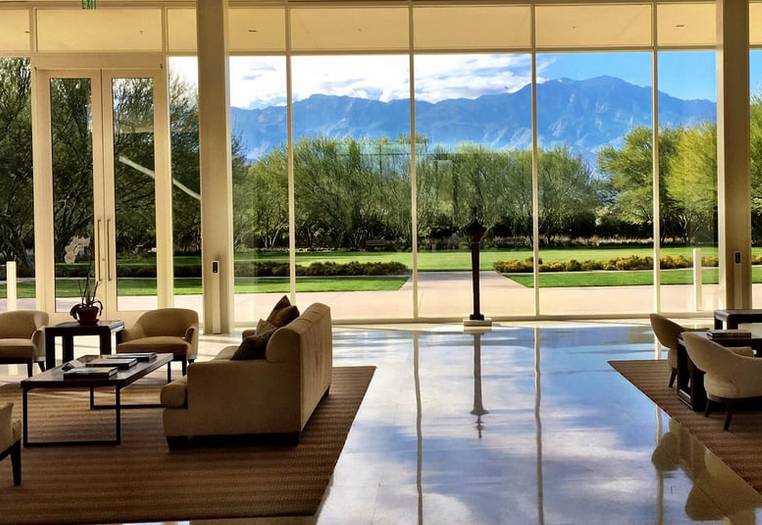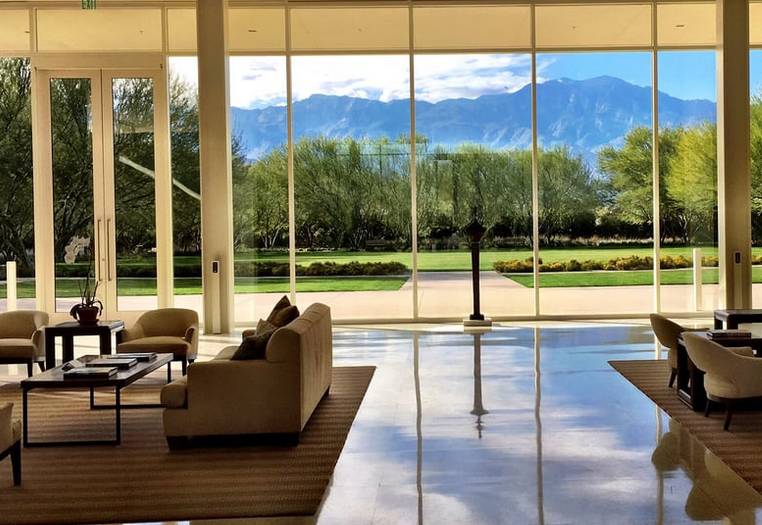 Heralded as the Camp David of the West because of its role as a meeting place for foreign dignitaries and retreat for over a dozen U.S. presidents, Sunnylands is a remarkable example of mid-century modern architecture.
Upon arrival, visitors will be greeted by a newly constructed 17,000-square-foot visitor center, built as part of the new public-access era of Sunnylands, which was envisioned by Mr. Annenberg, an ambassador to England under President Nixon who made much of his fortune as the publisher of TV Guide.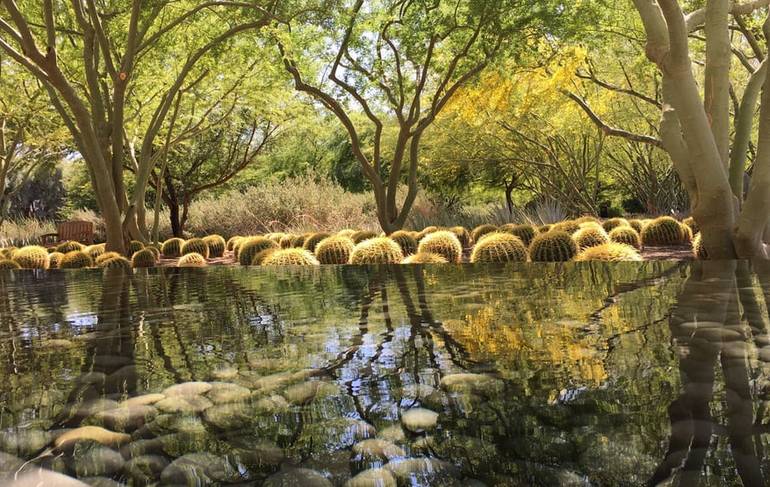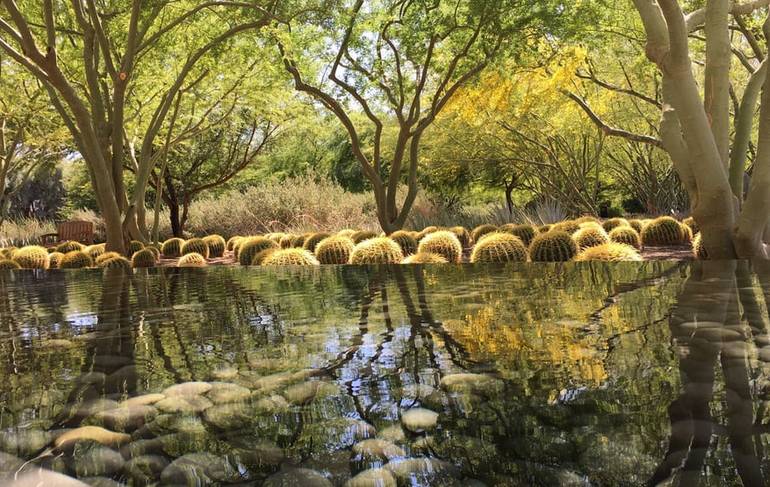 Ringed by the San Jacinto Mountains of the Coachella Valley — known for its annual music festival — visitors to Sunnylands will be immersed in the estate's glory years.
The estate fills 200 acres with its lush green lawns stretching to the desert. Its nine-hole golf course is dotted with 850 olive trees, and there are 11 artificial lakes, plus a scattering of sculptures that surround the Annenberg's 25,000-square-foot home.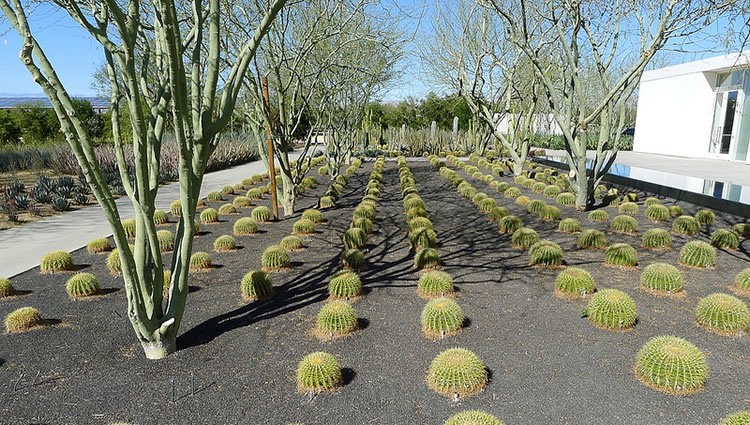 Designed by A. Quincy Jones, the home includes cathedral ceilings, 22 bedrooms, and the Annenberg suite — reserved for visiting presidents and heads of state.
Digital reproductions of the Annenberg's original art collection, which was donated to the Metropolitan Museum of Art in New York upon Mr. Annenberg's death, adorns the home walls and includes works by Picasso, Van Gogh, Andrew Wyeth, and Monet. There is also English-style wallpaper, and ornate 18th-century gilt-frame mirrors hung throughout.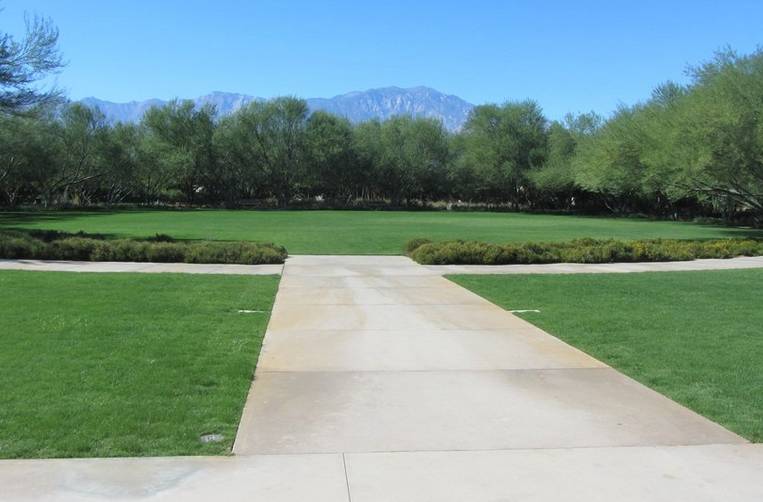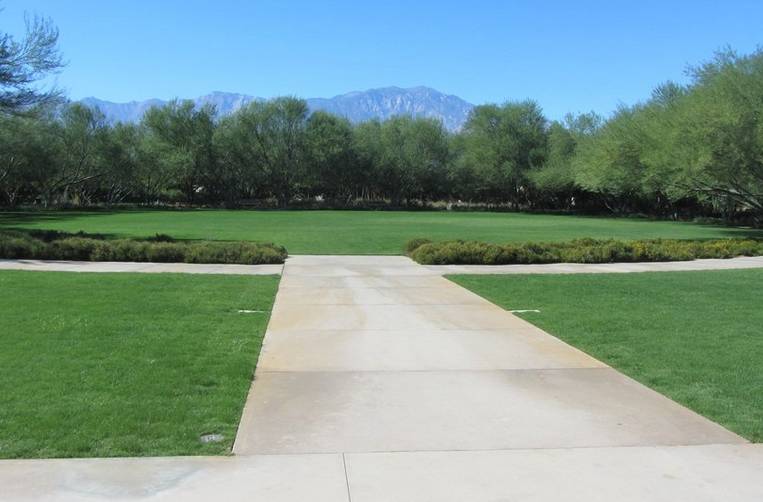 Sunnylands Rancho Mirage Tours
A daily guided tour of the estate offers visitors access to several areas not accessible otherwise, such as the Room of Memories, where there is a collection of Christmas cards from Queen Elizabeth and the game room where Sinatra would view Hollywood movies with friends.
While the Sunnylands Center and Gardens are open free with no reservation, Thursdays through Sundays, most of the year (closed in August). Tickets must be purchased in advance for the guided house tours. The cost is $35.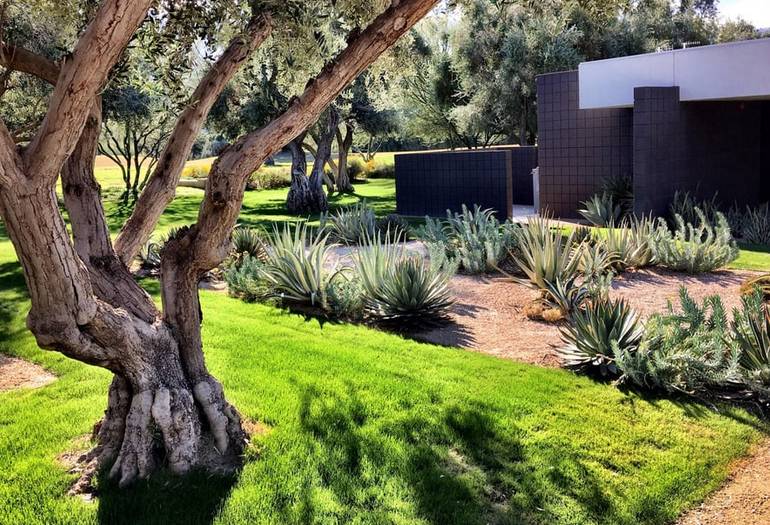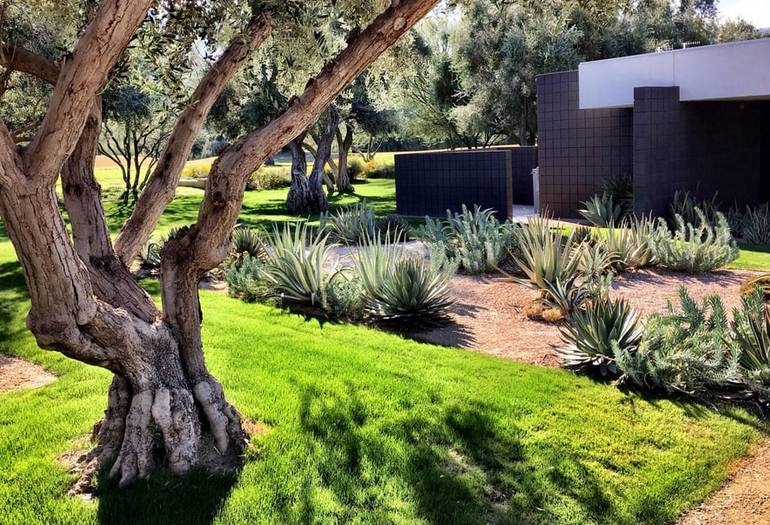 Finally, the estate's first couple, Mr. Annenberg, died in 2002, and Mrs. Annenberg, who died seven years later, remains on the property in a pink mausoleum on a hillside.
Sunnylands Garden Tour
Sunnylands Center & Gardens is open free with no reservation. Thursdays through Sundays 9 a.m. to 4 p.m., September 1 to June 30. Parking is free.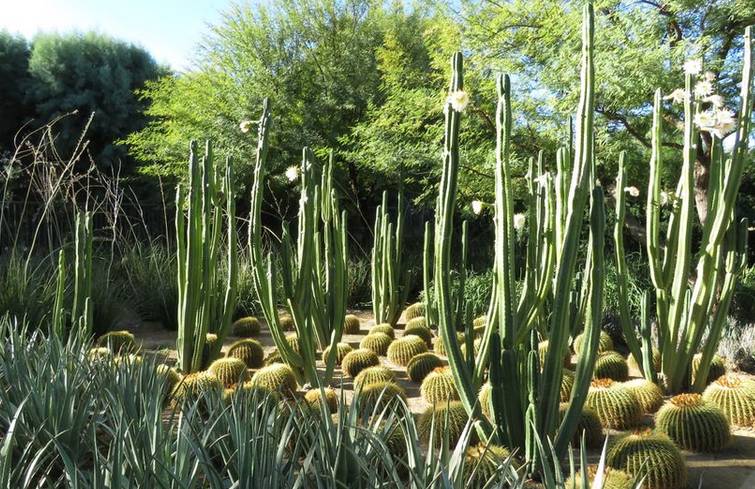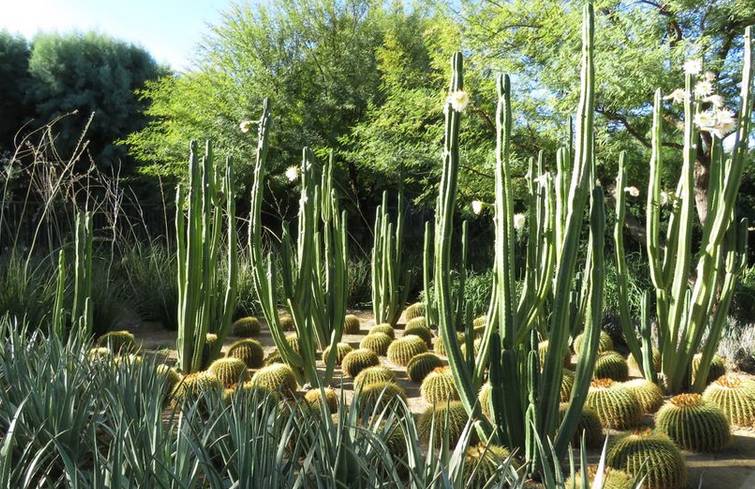 To get to this desert fantasy land from Los Angles and Orange County, take the 10 Freeway east, exit Bob Hope Drive, turn right, go approximately three miles until arriving at the Sunnylands entrance and free parking area, a half-mile past Gerald Ford Drive.
Sunnylands is only ten miles from Palm Springs. A short 30-minute drive takes you to this amazing destination in Rancho Mirage.