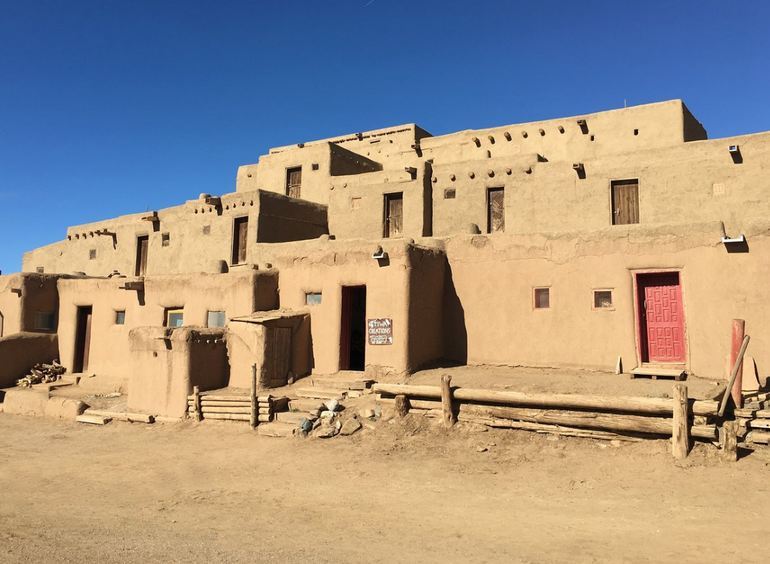 The Taos Pueblo World Heritage Site is an absolute must-visit for anyone traveling to New Mexico. The site is home to the Pueblo Indian settlement that dates back to the 13th and 14th centuries and is the only settlement in the area to have been continuously inhabited since. With a compelling history that is still so well preserved its no wonder that Taos Pueblo is a World Heritage Site.
Located at an elevation of 7,200 feet at the base of the scenic Sangre de Cristo Mountain Range, Taos Pueblo is the northernmost pueblo in New Mexico. What makes this a unique heritage site is a remarkable architecture visible in the traditional dwellings that date back to a pre-Hispanic era; what's even more astounding? Inhabitants live the very same way as they did back then!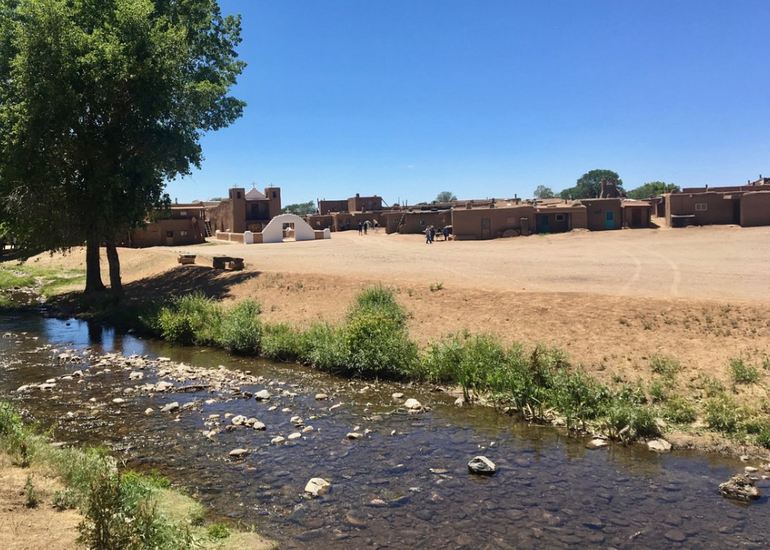 Taos Pueblo Village Tours
A great way to check out the Taos Pueblo living settlement is on a guided tour of the village. Tours start about every 20 minutes and last 30 minutes and showcase the highlights of the village. They are conducted by young students who volunteer as guides, so tips are welcome and appreciated. Be sure to inquire ahead of time for availability.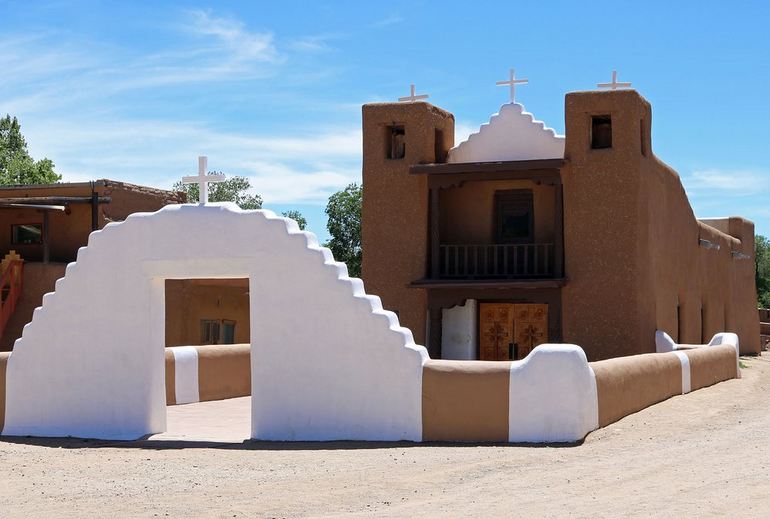 Events and Ceremonies in Taos Pueblos
The Native American settlement hosts a number of religious events and feast days that are intrinsic to their culture. While visitors are welcome to observe these celebrations, certain rules have to be followed. Time your visit to include one of the feast days or ceremonies. Popular events include the Taos Pueblo Annual Pow Wow that showcases indigenous culture through dancing and singing, arts and crafts, food and merry-making!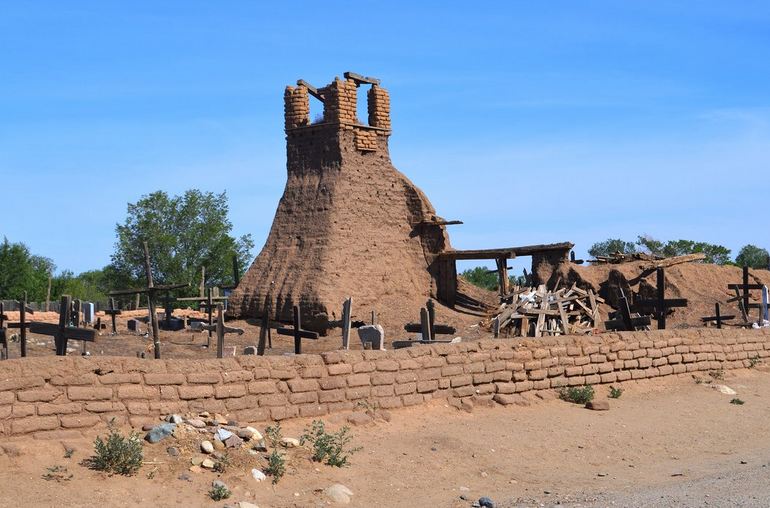 Nearby Things To Do
Harwood Museum of Art
Home to works of the Taos Society of Artists, the Harwood Museum of Art is another gem of New Mexico's art world. The museum has works from northern New Mexico and southern Colorado and the especially unique collection of sacred carved figures known as 'Santos'. Website. 238 Ledoux Street Taos, New Mexico. http://harwoodmuseum.org/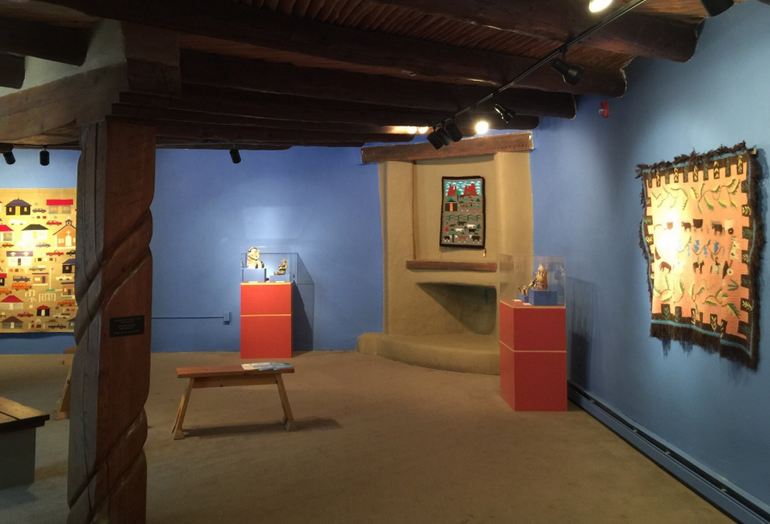 Millicent Rogers Museum
This one stands out by a mile. The galleries of this museum showcase collection of tribal American and Hispanic art. Jewelry, textiles, pottery, contemporary arts, and crafts, tinwork and paintings make up the museum's exhibits. And if you thought the museum exhibits were incredible, soak in the views as you step outside the museum to be greeted by snow-capped peaks and vast expanses of the plateau and volcanic structures. 1504 Millicent Rogers Rd, El Prado, NM. Website.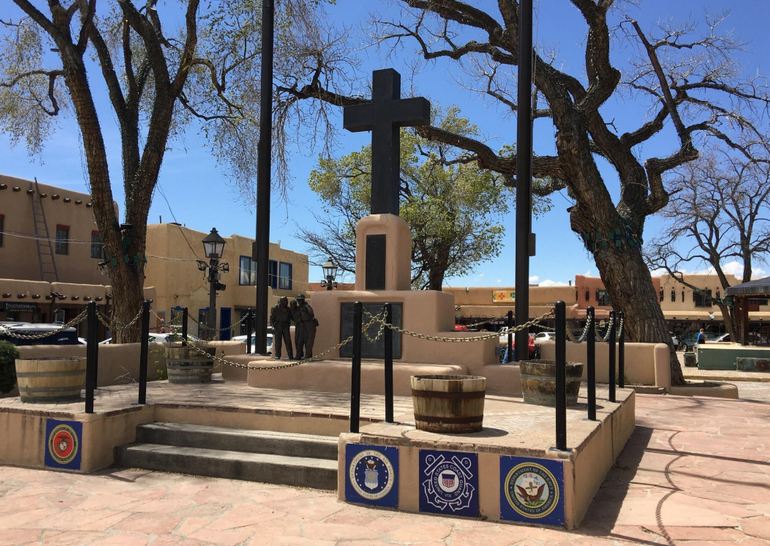 Shopping Taos Plaza
The heart of the Taos community lies in the Taos Plaza. Check out the numerous shops, galleries and restaurants surrounding the plaza that forms the cultural hub of the town, not just for visitors, but for locals too. If you happen to visit during the summers, the plaza hosts musical events. Located in the Downtown Historic District in Taos.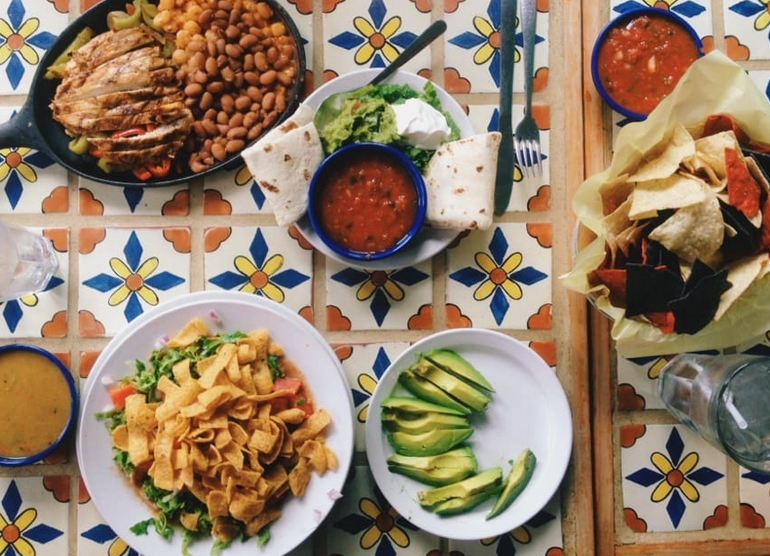 Food in Taos New Mexico
Another great highlight of this town is its food. Try out the home styled eateries that dot the town, and churn out delectable food. From tamales to enchiladas, posole to Chili Rellenos, it doesn't get more authentic than this. With the region also known for its wine, many of the fine dining restaurants come with wine cellars that house an enviable selection of award-winning wines.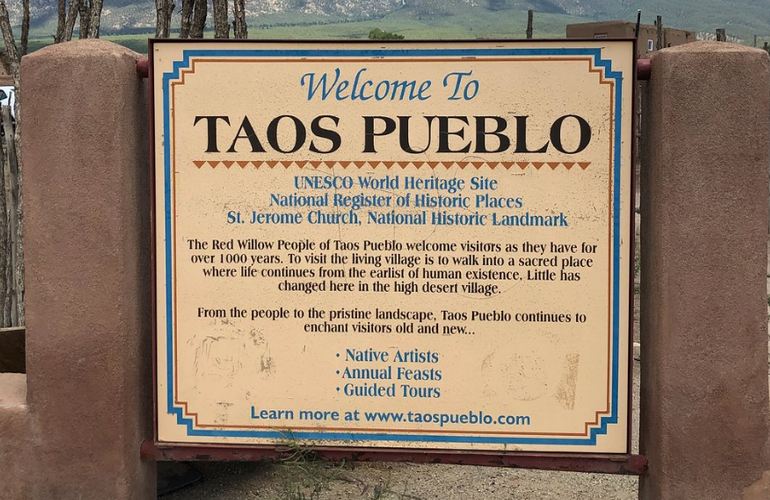 Getting to Taos Pueblo
Entry to the Taos Pueblo is restricted to specified seasons, days and timings, so plan ahead and check the Puelo website before you go. Taos Pueblo is 136 miles northeast of Albuquerque, New Mexico. Travel time is about 2.5 hours. The address is 120 Veterans Hwy Taos, New Mexico.
Website.