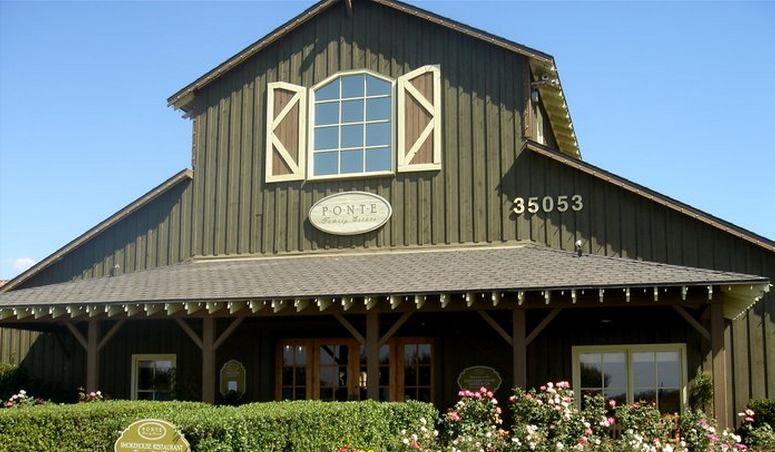 Situated among 350 acres of Temecula Valley vineyards, the Ponte Family Estate Winery offers guests a charming and comfortably sophisticated atmosphere to relax in and enjoy the wine country.
There is a large beamed barn tasting room, an award-winning restaurant, ample parking, and other amenities designed to enhance the quality of your visit.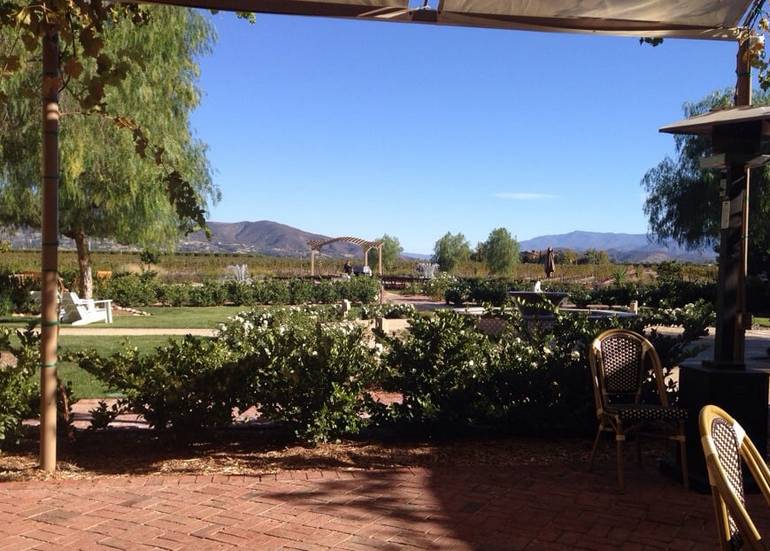 Most of the 30-year old vines on the property produce Cabernet, Merlot, and Chardonnay, but varieties of Zinfandel, Sangiovese, and Muscat can also be found. After a day of sipping wine, Ponte Family Estate Winery visitors can enjoy a relaxing stroll around the grounds, taking in this gorgeous vineyard with its mountain and garden views.
Careful attention to every detail of the mission-style building that serves as a cellar and barrel room has been designed to add to the ambiance.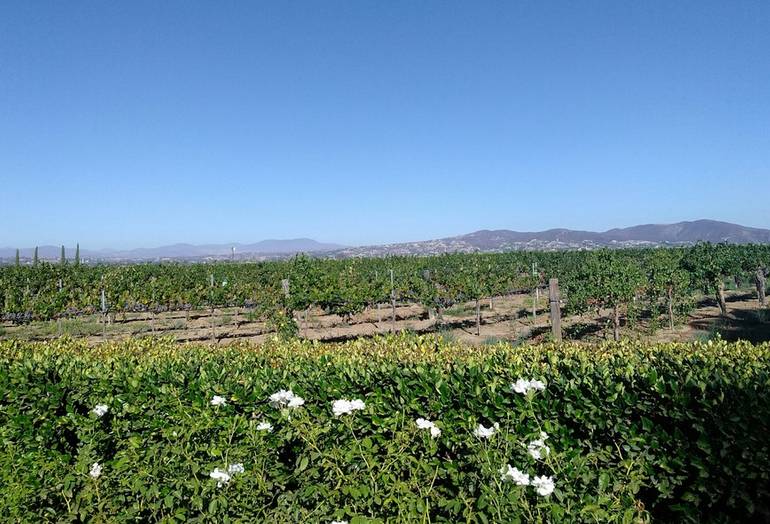 Inside the tasting room, the Marketplace is home to a unique selection of specialty food and gift items from local and international artisans. Whether it's ceramic pots, fine crystal, or a bottle of Ponte wine, you are sure to find something to take home as a special memento of your visit to wine country.
The day would not be complete without having a gourmet lunch at the Smokehouse Café. Diners can enjoy traditional California Cuisine with a world-class presentation on the all-outdoor dining patio. You can enjoy superb wine country cuisine made with only local, fresh ingredients designed to enhance Ponte Family Estate Winery wines.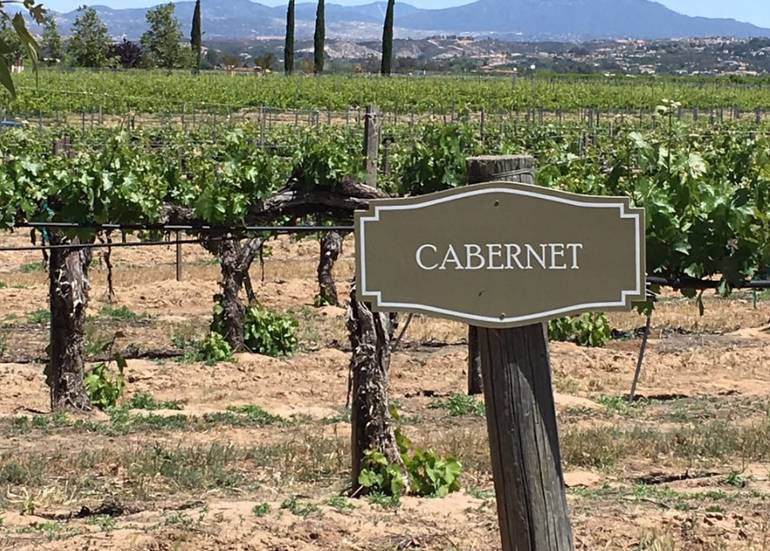 Ponte Family Estate Winery 35053 Rancho California Rd Temecula, CA 92591 Phone Number (951) 694-8855 Tasting Room, Tours, Marketplace, wine club, The Restaurant at Ponte, vineyard pavilion & banquet facility, wedding gardens, brides room, special events. Website.
The Restaurant at Ponte, catering, banquet facilities. Monday-Thursday: Lunch 11 am-5pm Friday-Saturday: Lunch 11 am-5 pm & Dinner 5 pm-8 pm Sunday: Brunch 10 am-2 pm & Lunch 11 am-5 pm. Hours: Open 10:00 am – 5:00 pm daily.