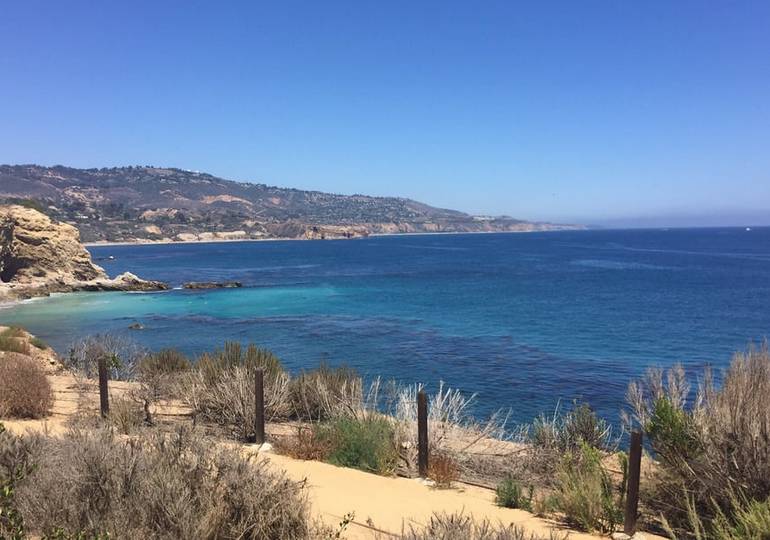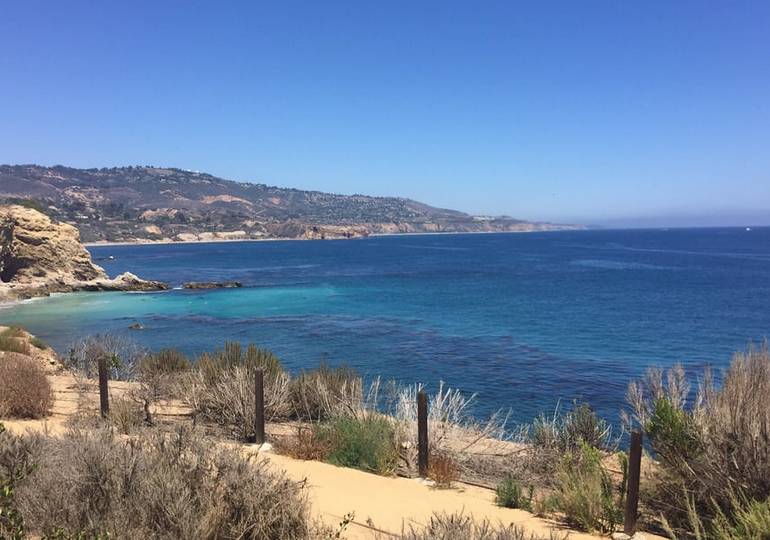 Terranea Resort Palos Verdes is a wonderful place to stay and makes a surprising day trip destination. When you visit Terranea Resort, you can experience the Mediterranean's feel without ever setting foot on foreign soil.
Terranea has a magical location on the Palos Verdes Peninsula. Because of its beautiful backdrop, Hollywood has used the Peninsula area as a movie and television series. If you're a long-time Southern California resident, you will remember this area as the location of Marineland of the Pacific.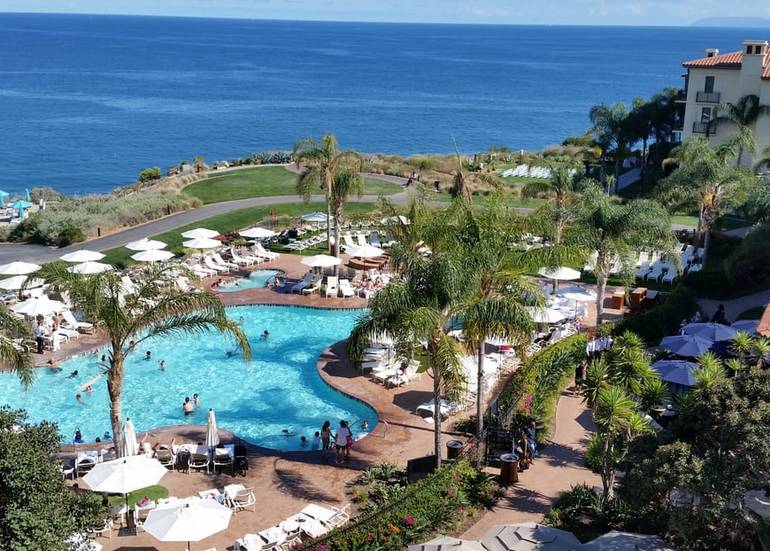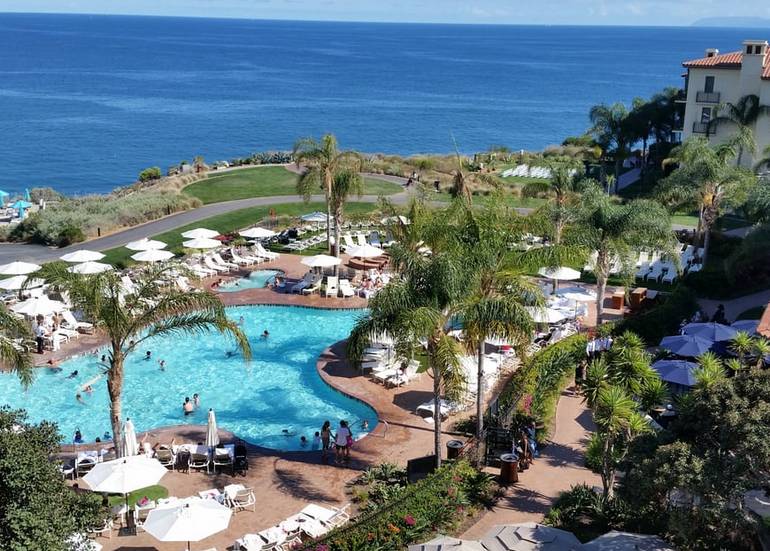 If you're visiting for a day or a guest, the several trails offer spectacular views of the shoreline scenery with sea caves and rocky beaches. You might even spot a whale or pod of dolphins from the trail.
Terranea Trail Head is just north of the resort, where there is a free parking lot with about 100 spaces. From here, you can also take a trail down to the beach at Pelican Cove.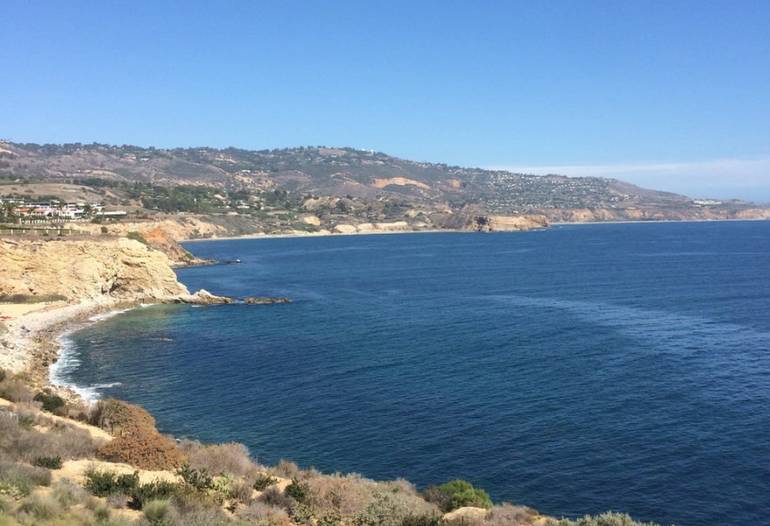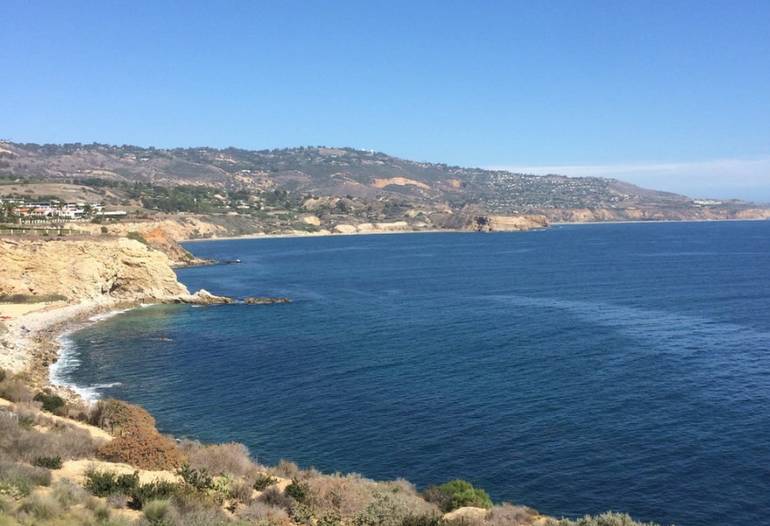 Terranea Discovery Trails
Terranea Trail follows the coast in front of the hotel and ends near the sea caves at the resort's end. From the trailhead, you can connect to Point Vicente trails and the Point Vincente Interpretive Center.
Terranea Resort offers many fun activities to keep you engaged, challenged, and entertained. There is a nine-hole par-three golf course that includes chipping and putting green. Pointe Discovery offers horseback riding, bird watching, ocean kayaking, and tidepool walks.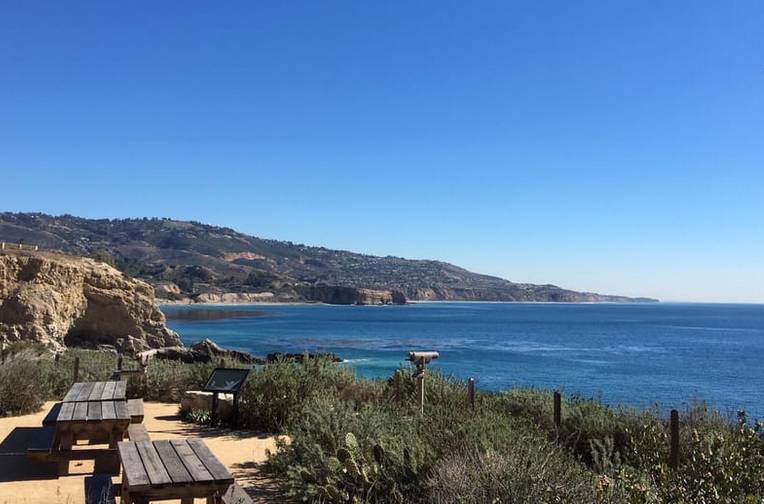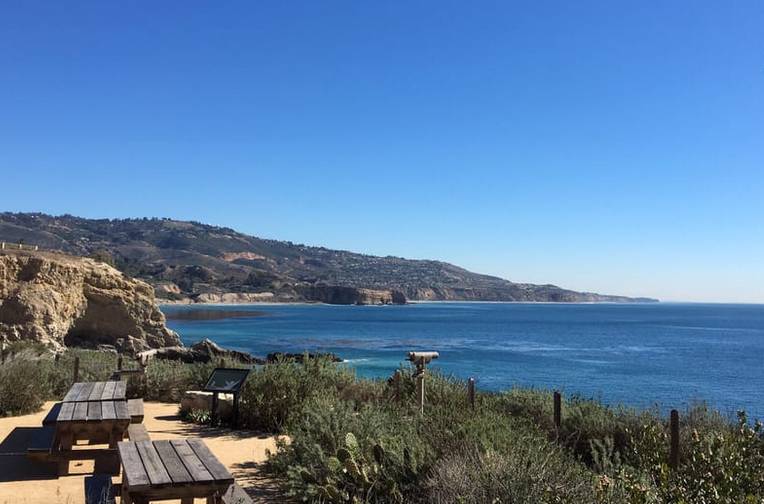 Other amenities include three heated swimming pools, one of which boasts a 140-foot water slide. The kids may enjoy some time at Children's Splash Zone. Something enjoyable is the Tidepool adventure camp enjoyed by guests of all ages. This, along with the Discovery Trail, provide a full day of nature exploring and exercise led by local naturalists.
It's a sure thing you will work up an appetite with all the hiking. You will find exactly what you crave for lunch or dinner at the resort because there are eight different dining experiences so you can have your favorite indulgence or try something totally new.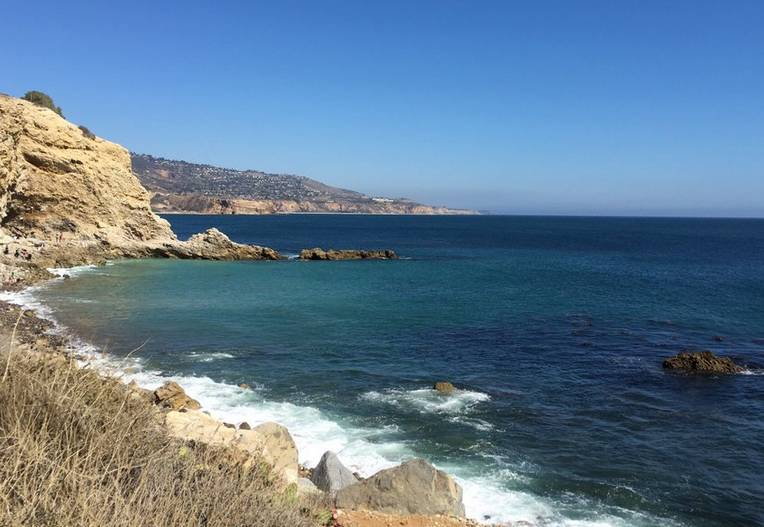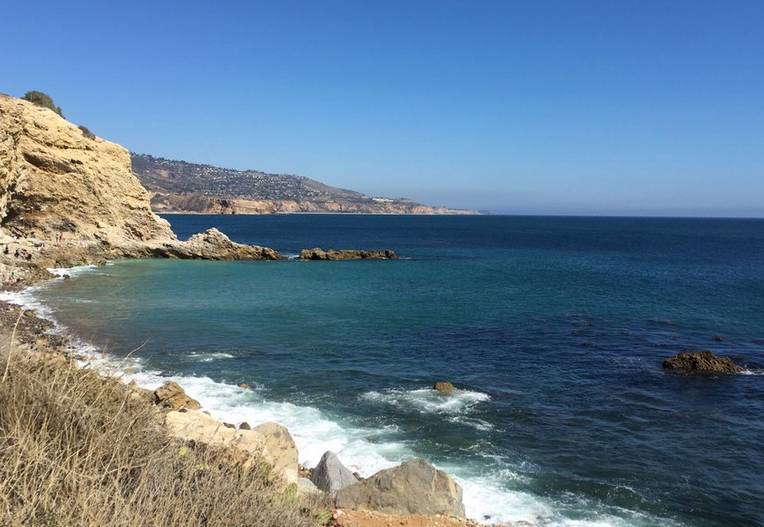 As a resort guest or daytime visitor, you can enjoy spa treatments such as saunas, massages, hydrotherapy, and facials. If you prefer an outdoor setting, there is an adult-only pool, private cabanas, relaxing gardens, and gorgeous Pacific Ocean views.
Parking at Terranea
There is a large public parking lot just off  Palos Verdes Drive just north of the resort, which gives you access to Terranea Bluff Top Park and Pelican Cove Park. There is also some street parking along Terranea Way. Parking in the resort will set you back $20. Weekends free parking spots fill up fast, so it's best to arrive early or late afternoon.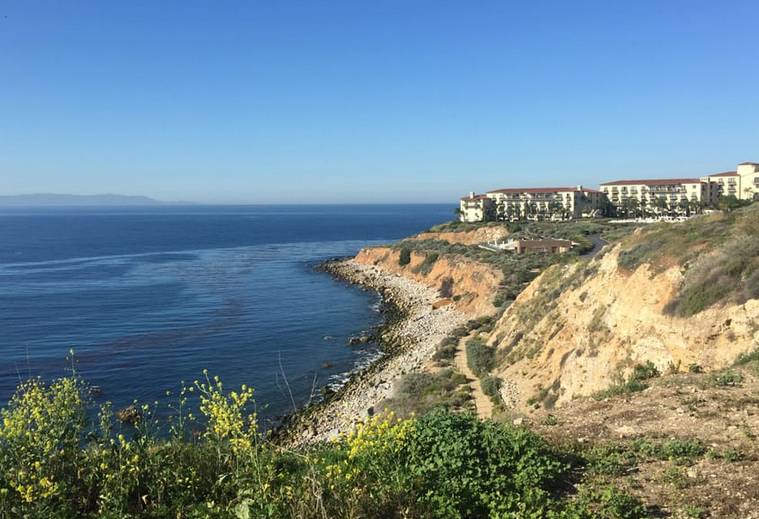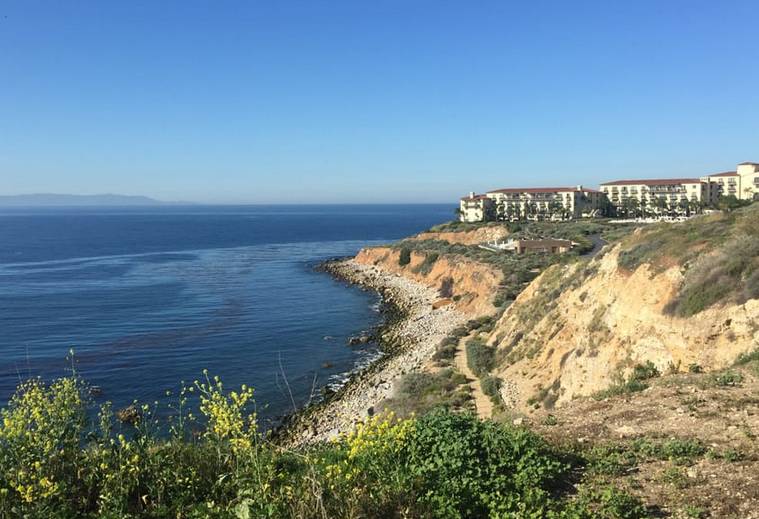 As you can see, Terranea resort has something for everyone. You can visit for a day or take an entire vacation at this wonderful hotel on the Palos Verdes Peninsula. Weddings, romantic getaways, or a family vacation with a Mediterranean theme are all possible at Terranea Resort.
Terranea is located approximately 30 miles south-west of downtown Los Angeles, but you will swear you are far away from anything close to home when you check-in and begin your stay at the Resort. Terranea Resort 6610 Palos Verdes Drive South Rancho Palos Verdes, CA 90275 (310) 265-2800.