Most people have at least four days off, many the whole Thanksgiving week off. Schools are out, and kids are looking for things to do. Here is a list of day trips and activities that will please the whole family. Included are several amusement parks which are offering discount tickets plus a list of free activities. Use this guide and the rest of Daytrippen.com to plan your Thanksgiving weekend adventures.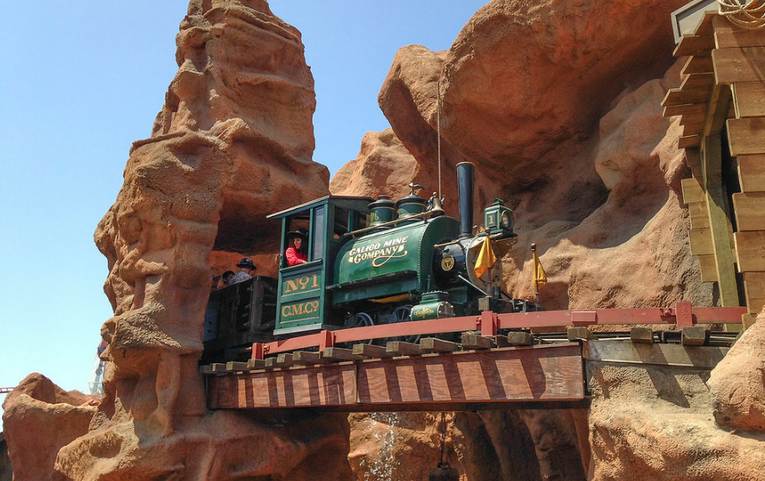 Knott's is Southern California's most affordable theme park. Thanksgiving is a perfect time to visit. We are offering huge savings on adult and kids tickets, so there is no reason not to treat the entire family to a day at Knotts Berry Farm.  Family pack tickets are only $43.00.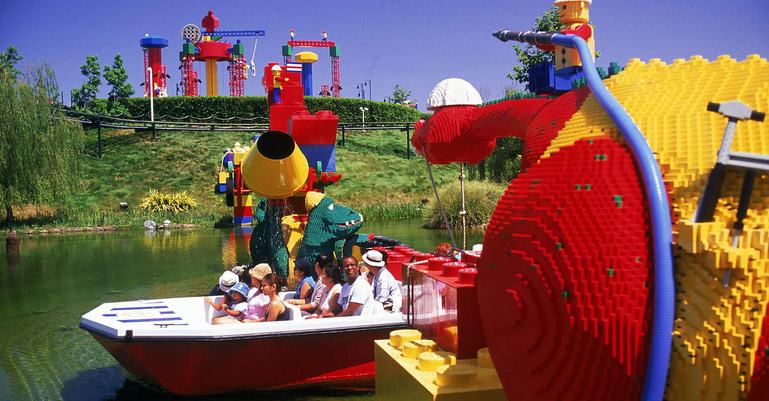 Legoland is a popular Southern California attraction for families. Legoland is more expensive than Knott's Berry Farm. However, all the rides are geared toward kids up to 12 years old. No scary coasters here. Just lots of family fun. To make your trip to Legoland more affordable, we offer an exclusive Family Pack Offer LEGOLAND + SEA LIFE® Hopper + 2nd Day FREE.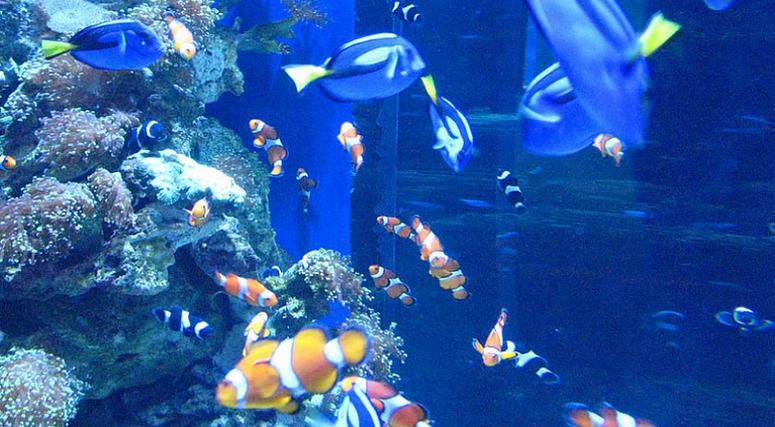 AOP is a great place to visit over the Thanksgiving weekend. Kids and adults will love the aquarium's touch tanks and be amazed by Shark Lagoon and the Penguin Habitat. Tickets are affordable, and there is plenty of nearby things to do and see, including harbor cruises, whale watching, Queen Mary, and a nice selection of restaurants at Rainbow Lagoon.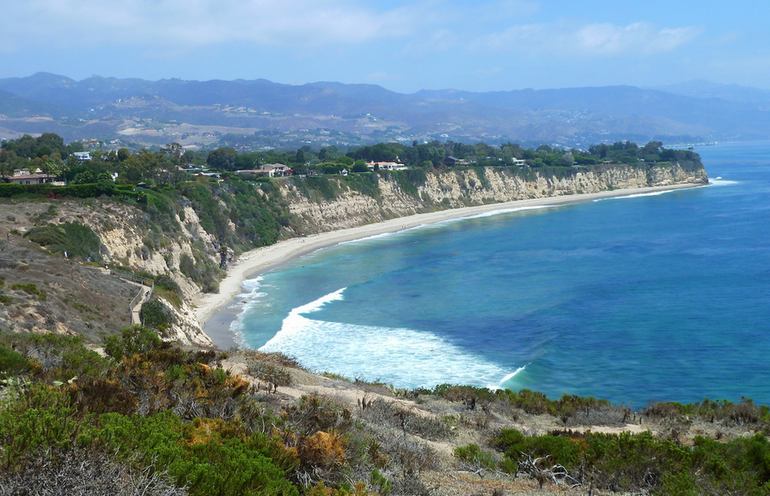 Suppose you are looking for something that will not put a big dent in your budget. We have a huge list of free things to do in Southern California. A trip to Disneyland will cost hundreds of dollars. All of these destinations are free or nearly free. Just pack up the car and go.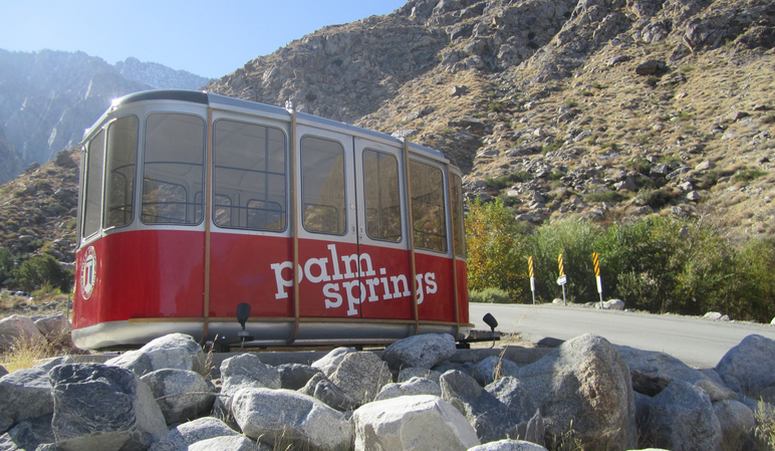 Palm Springs is less than a two-hour drive from Los Angeles. Many things to do in Palm Springs can be found in and around the downtown center and along famed Palm Canyon Drive, sometimes referred to as the "Rodeo Drive of the Desert." Things to do in and around Palm Springs include Palm Springs Tram, Whitewater Preserve, Tahquitz and Indian Canyons, Living Desert Zoo, Desert Hot Springs, plus many more attractions.
Thanksgiving kicks off the Chrismas Season, and there are plenty of Holiday Events that start the day after Thanksgiving. We have put together an extensive list of family activities to start the season with a smile.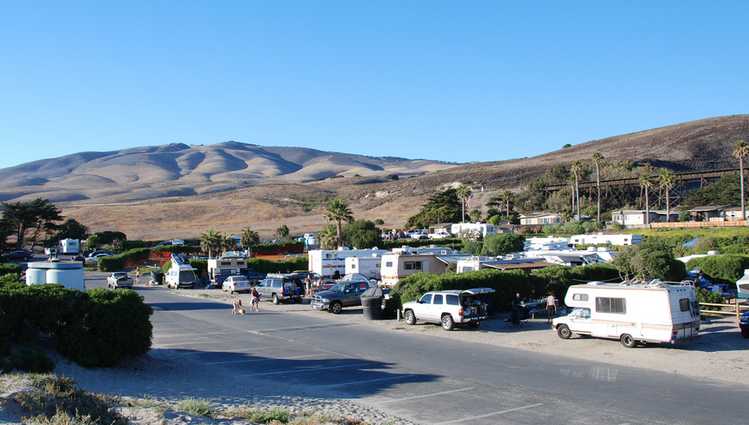 Camping is a popular activity over the Thanksgiving Holiday. Some of the most sort after campsites are along the coast. Reservations are a must. So plan if you want to stay on the beach. There is a chance to pick up a cancellation, be we highly recommend book early if you want to camp anywhere near the beach. Jalama Beach,  Doheny State Beach,  Refugio State Beach, Bolsa Chica State Beach. If the campground is sold out, you can always visit for the day.
Learn some history and fun facts you never knew about San Diego Bay on this narrated water tour, plus save half off while doing it. If you take the 1-hour cruise, you must pick the North or South route. We have discounts for both one and two-hour bay cruises.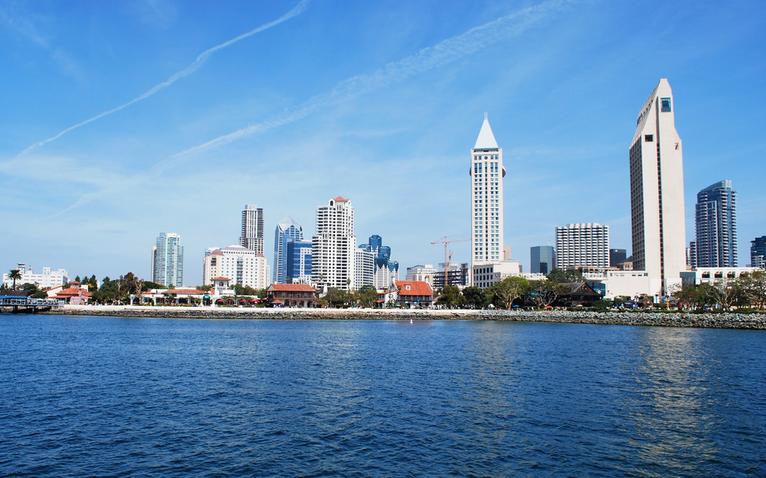 All these trip ideas are within 100 miles of  San Diego. Pack up the car and head off for an adventure. All mileage estimates are from downtown San Diego. Travel time will depend on traffic.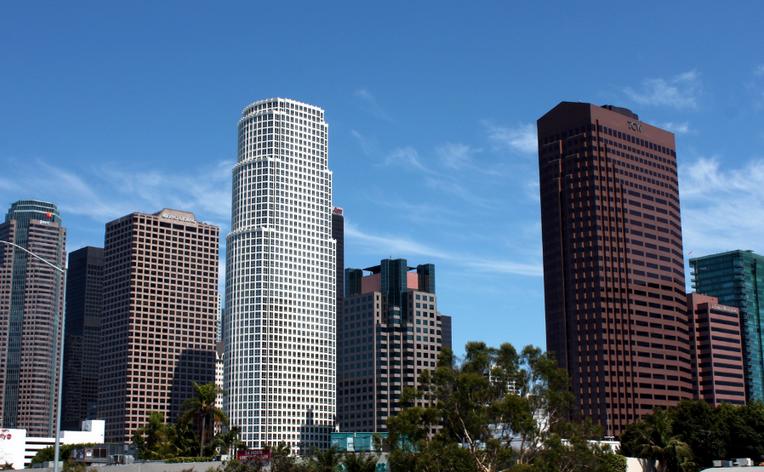 All of these trips are  100 miles or less from downtown Los Angeles. No theme parks on this list. Only fun places to visit over the Thanksgiving holiday.  Outdoor adventures to family-friendly. With a few hidden gems, you may not know about—LA road Trips.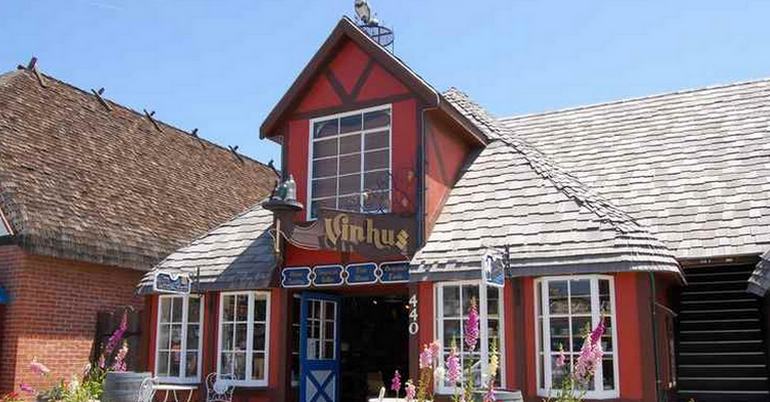 Solvang is a wonderful place to visit any time of the year. Located in the Santa Ynez Valley near Santa Barbara, Solvang is known for its Danish bakeries.  Have lunch, stock up on pastries, and enjoy the drive. Nearby attractions are plentiful; however, Solvang offers a full day of activities.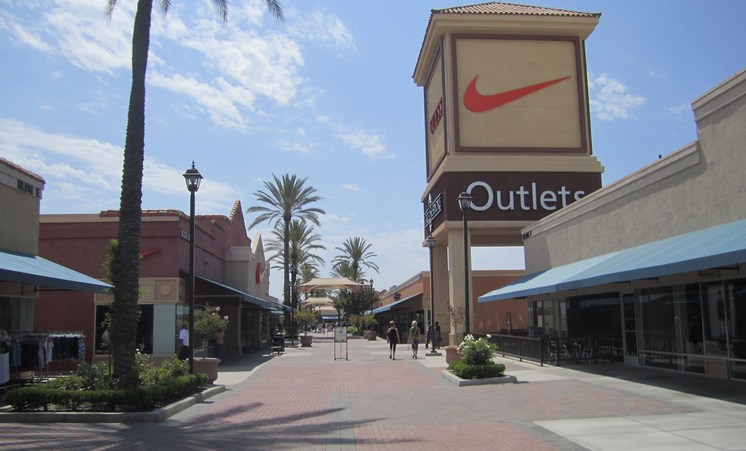 Thanksgiving is the unofficial start of the holiday shopping season. Most outlet malls with be open late and offering deep discounts.  Southern California welcomes two new outlet centers for this season. Outlets at Tejon Ranch and San Clemente Outlets.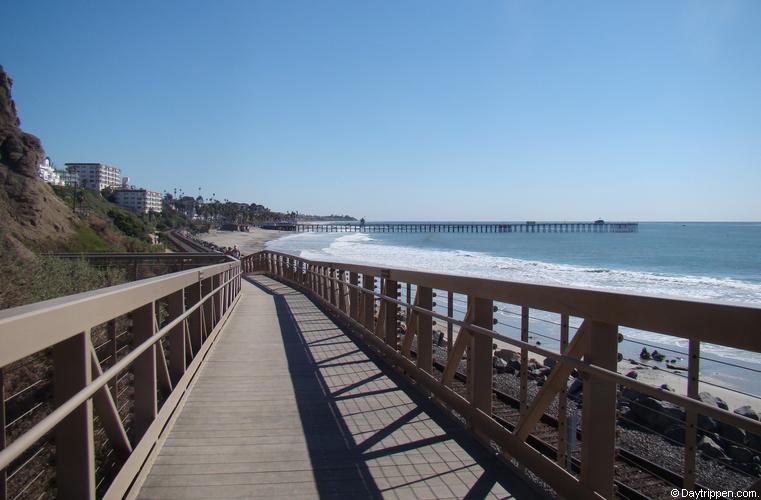 Suppose you're looking for a peaceful getaway over the Thanksgiving Holiday its time to hit the trails. Southern California offers an almost endless supply of hiking trails from mild to wild.  Check out the list of the best places to hike in So Cal. Family day hikes, scenic hiking trails, and backcountry adventures.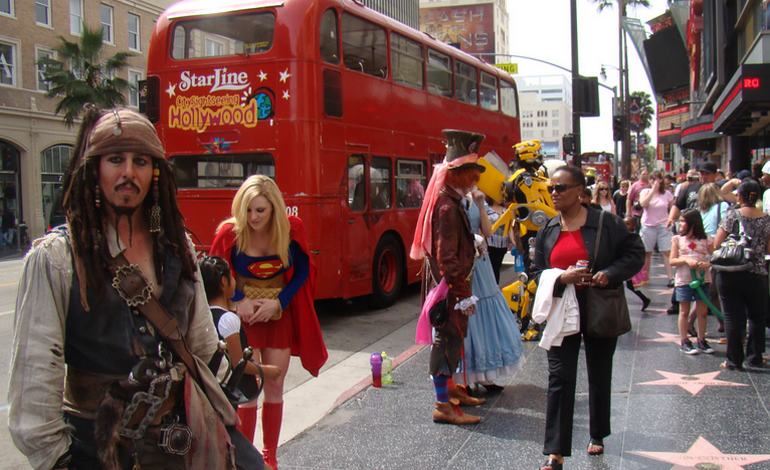 It gets crazy on Hollywood Blvd, but it's all part of the fun when you visit Hollywood.  Visit Madame Tussauds wax museum Take a bus tour of the movie star homes. Take a drive up Mount Hollywood to visit the Griffith Park Observatory. There is so much to do and see; it's almost impossible to fit it all in one day.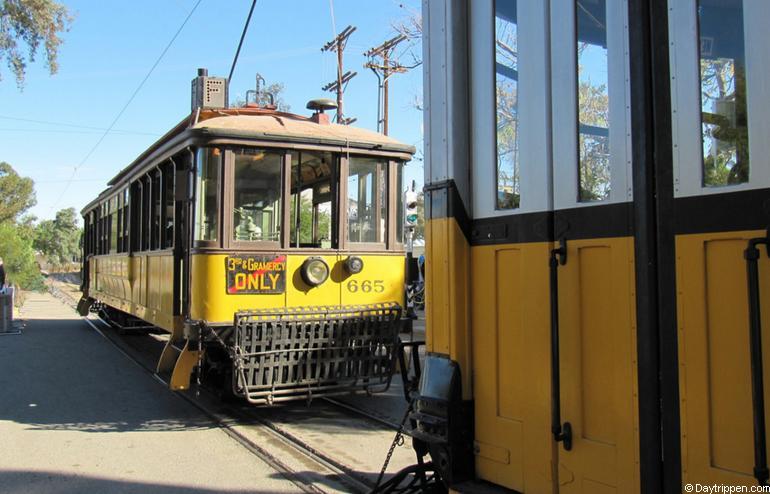 Orange Empire Museum is a fun place for a family outing. Admission to the museum's ground is free. For a minimal cost, visitors can purchase an all-day ticket for train and trolley car rides. Streetcars run each weekend on the half-mile-long "Loop Line." A passenger diesel or electric freight train runs the 1.5-mile mainline once a part of the Santa Fe Railroad.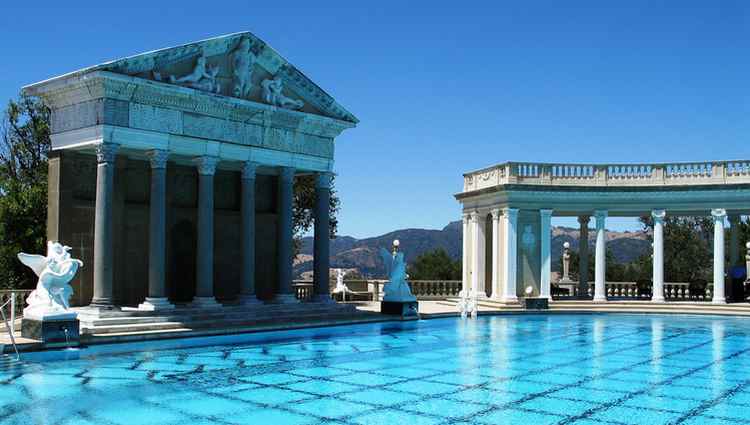 Take a trip to California's Central Coast and visit Hearst Castle at San Simeon. This huge estate is about five miles inland and sits atop a hill overlooking the Pacific Ocean. Hearst Castle is surrounded by a 40,000-acre ranch, which is still owned by the Hearst family. If you are driving from San Diego or Los Angeles, plan on spending at least one night away.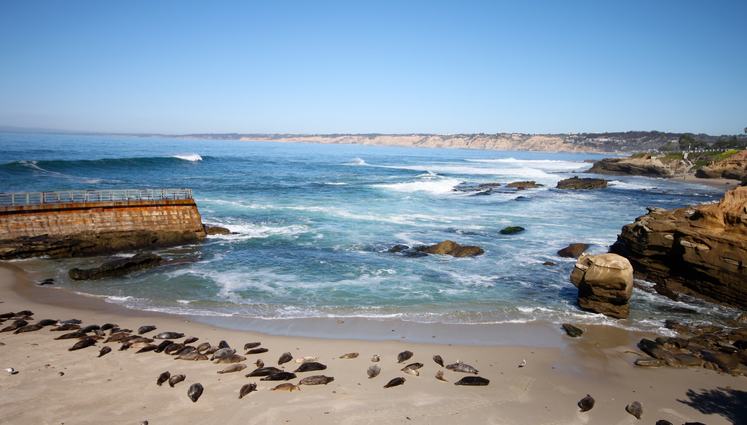 The cove is home to the La Jolla Underwater Park; this scenic cove is a great place to go tide pooling, shell hunting, and swimming, or just take in the warm rays of the California sun alongside sea lions pelicans, and ground squirrels. For a fun adventure, we recommend taking a guided kayak tour of the seven sea caves. You will get wet, but it is all part of the fun.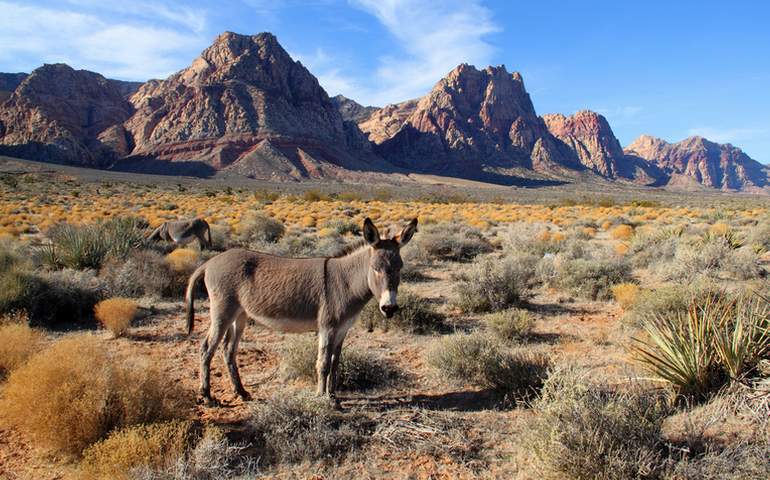 Las Vegas is a popular destination for the Thanksgiving Holiday. Especially if you have the whole week off.  Enjoy a show, try your luck at the Casino, and then what? We have a great list of day trips from Las Vegas. There is so much more to see beyond the neon lights of the strip. Discover the other side of Vegas.
More Fun Things To Do Thanksgiving