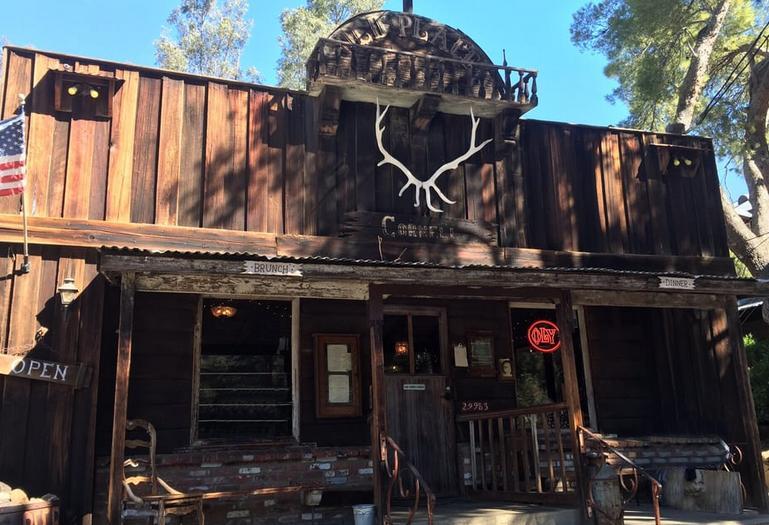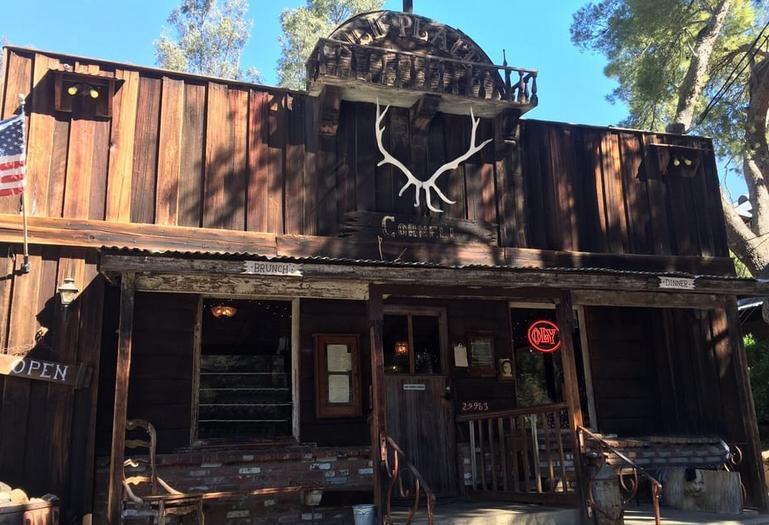 The Old Place Restaurant was established in 1970 by Tom Runyon and his wife. For nearly forty years, this dedicated couple served steamed Clams and steaks to locals, passing travelers, and the occasional celebrity.
Since Tom's passing, The Old Place has been operating with the help of Tim Skogstrom, who runs the Cornell Winery next door. This small roadside diner looks more like a western saloon than a restaurant and is defiantly a one of a kind dining experience.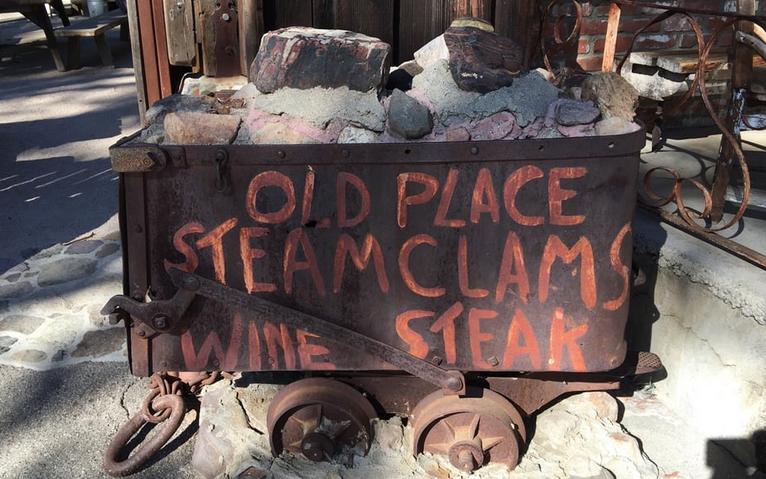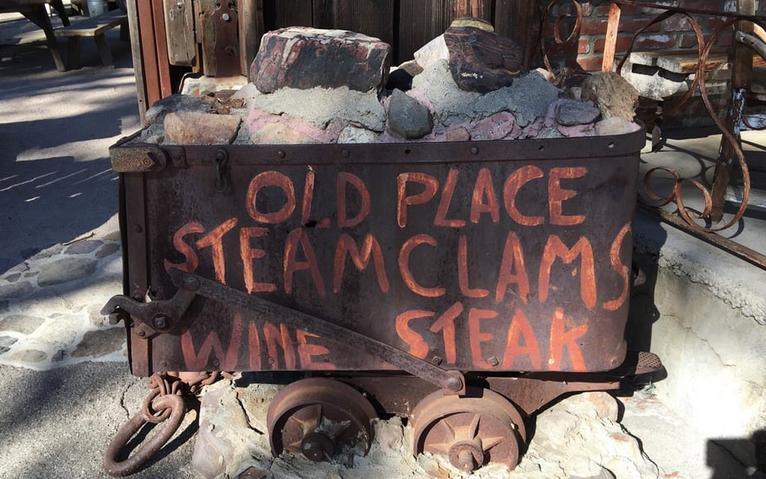 Under the creative management of Cornell, Winery Old Place Restaurant has added new menu items, longer hours, and even serves breakfast on the weekends. Everything is still cooked over red oak in the kitchen open-pit grill, and the food is just as good as ever.
The Old Place has taken on a new life with the expanded menu and better service. Visitors to the Cornell Winery next door can buy a bottle of wine and then head over to the Old Place and enjoy it with dinner. There is a small corkage charge for this service.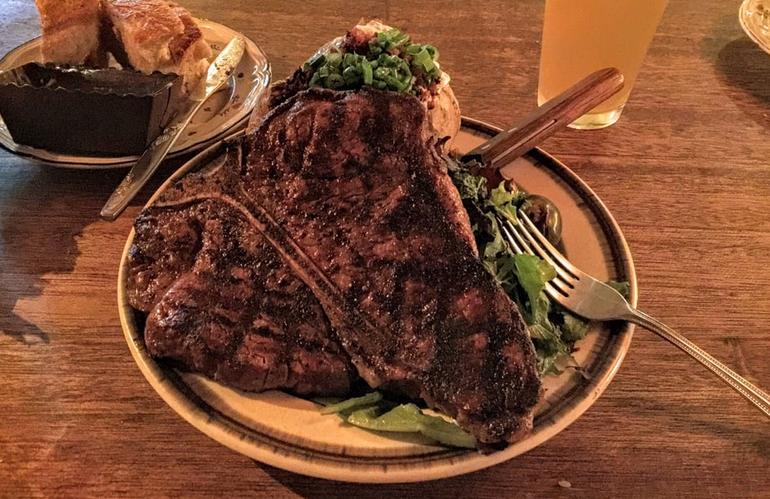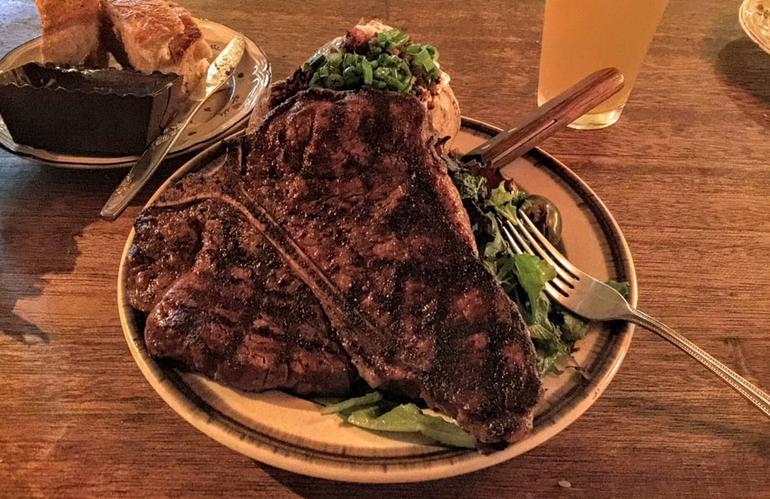 The Old Place restaurant is compact and only has five booths and bar seating. You will need to call in advance if you want a booth.
Out on the porch, you can watch the motorcycles zoom by on Mulholland. The Old Place is a perfect starting point for a weekend day trip to the Santa Monica Mountains.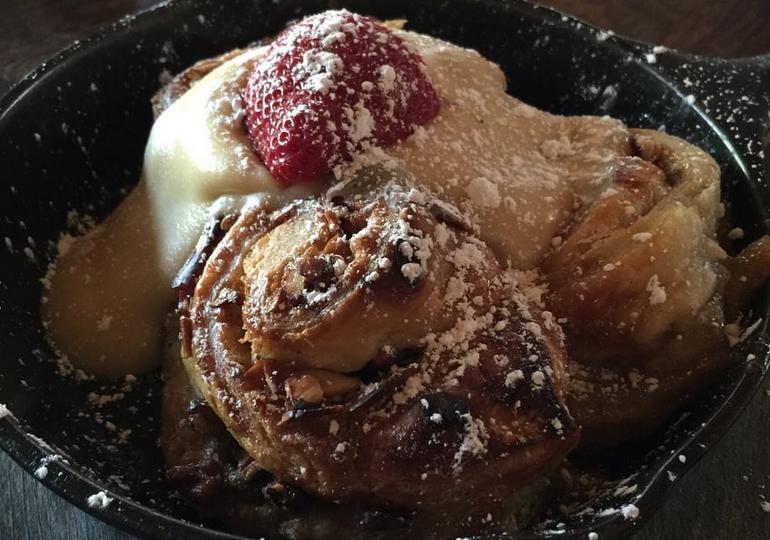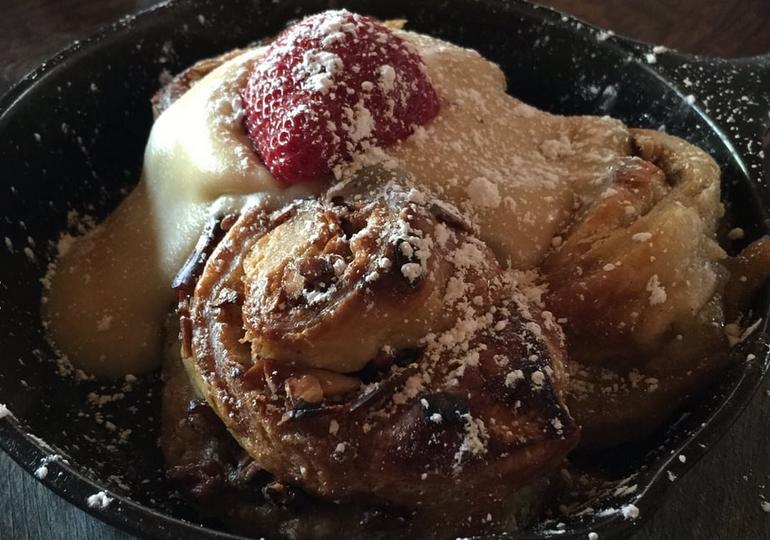 Start your day with some Blue Corn Meal Flap Jacks or Thick Cut Sourdough French Toast and then head out and explore the area.
A unique restaurant in the middle of the Santa Monica Mountains. Motorcycles and cars rush past as they travel along Mulholland Highway, never knowing they are missing this historic place.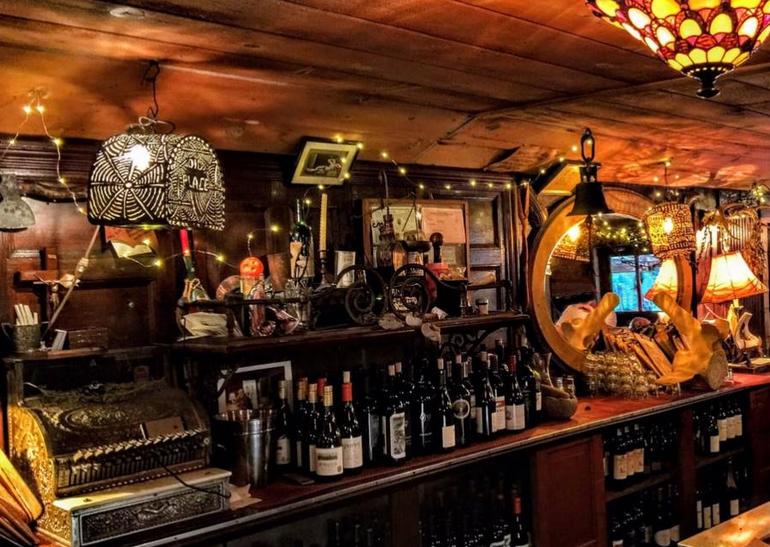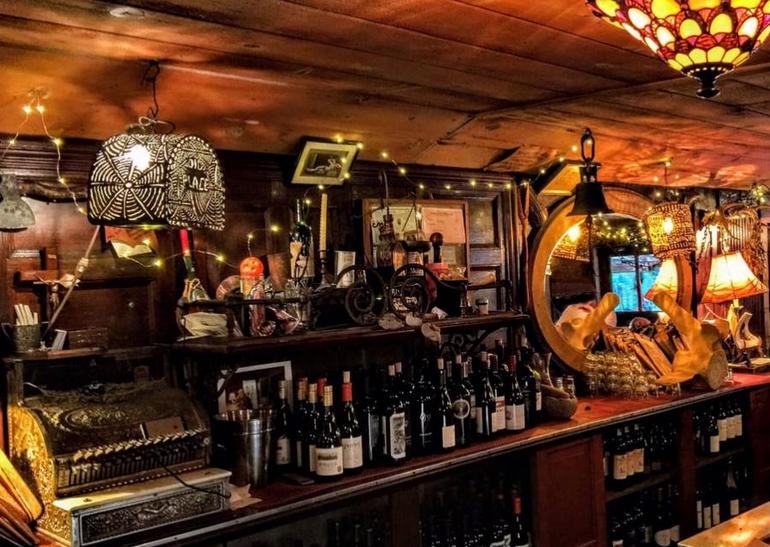 The Old Place Restaurant serves breakfast on weekends and lunch and dinner Thursday through Sunday.
Breakfast menu items include Blue Corn Meal Flap Jacks, Rustic Thick Cut Sourdough French Toast. Cinnamon rolls and Homemade Granola topped with seasonal fruit. Dinner selections have expanded to include: Oak grilled Black Angus Sirloin, Wild Rosemary Pale Ale Chicken, Old Place" Steamed Clams, plus seasonal specials.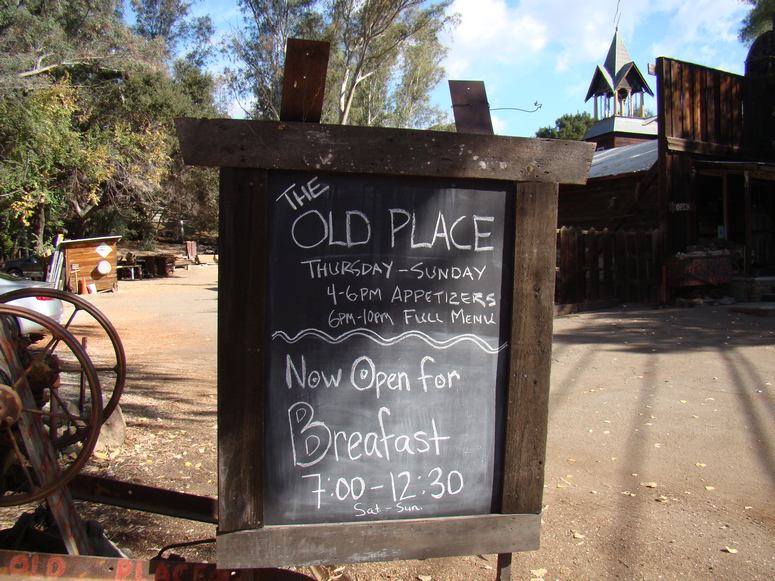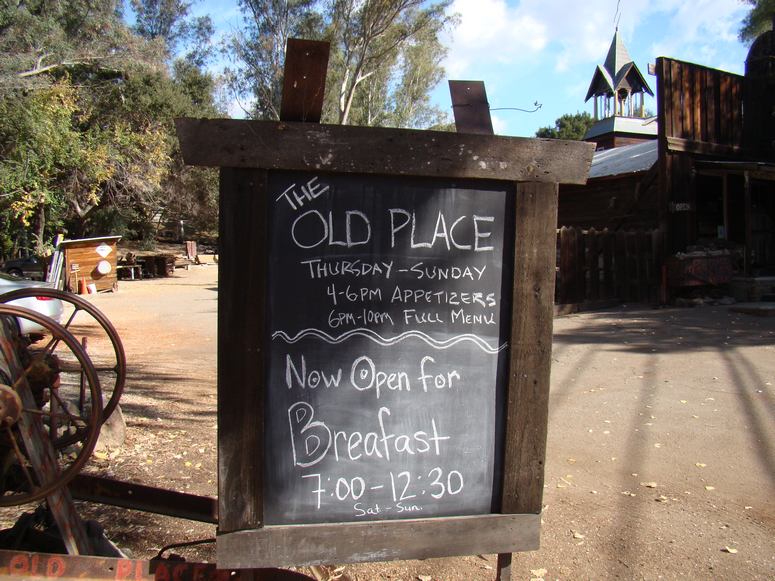 Top your dinner with dessert, Mixed Berry Cobbler with cinnamon whipped cream, or a Cast Iron Chocolate Chip Cookie with nuts. Seating is limited, but the old place is a unique dining experience you will never forget.
Paramount Ranch is a five-minute drive, Peter Strauss Ranch is across the street, and The Rock House is further along Mulholland Highway.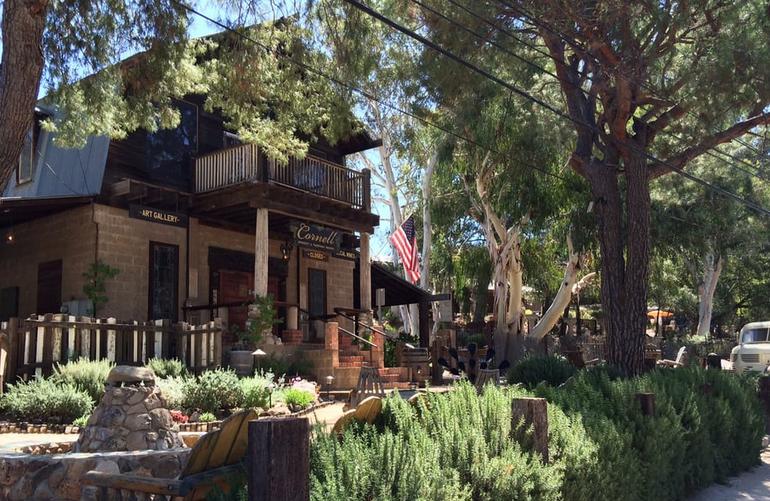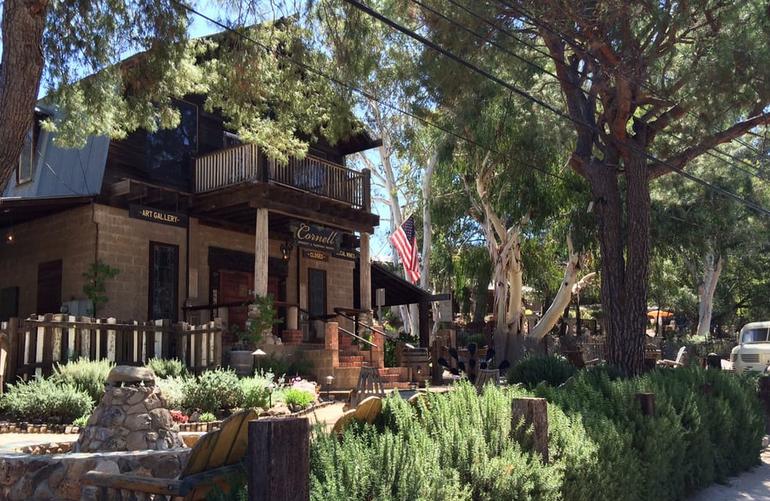 Where is the Old Place Restaurant
The Old Place Restaurant 29983 Mulholland Highway Agoura (Cornell), CA 91301 818-706-9001 – Cornell Winery & Tasting Room. 29975 Mulholland Highway. Agoura, California. Please visit the restaurant's website for current hours of operation. Currently, there is only take-out dining at the property.