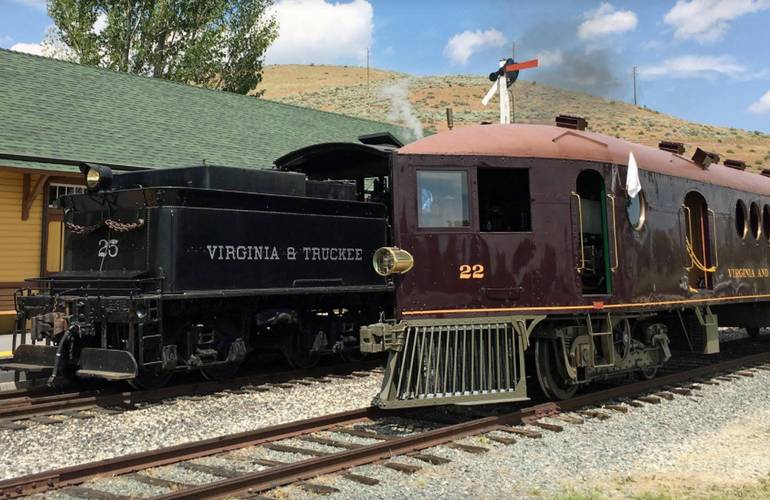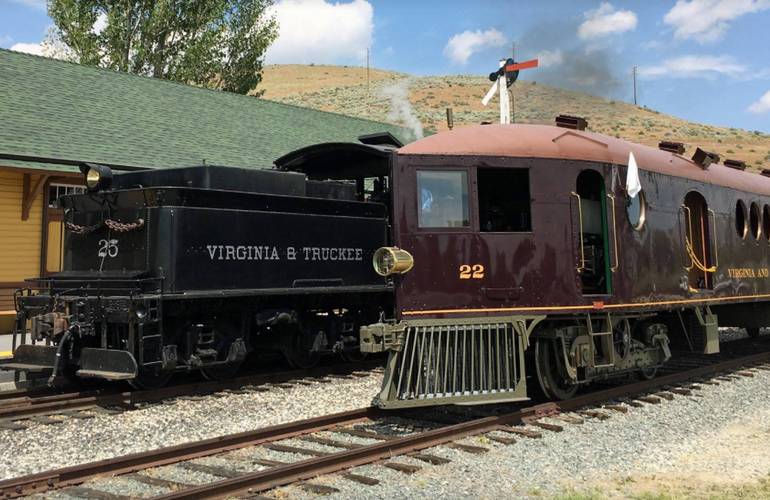 Since the early days of silver and gold mining, Trains have been part of Nevada. Steam locomotives were used to haul the ore and carry in building material. Today several historic Nevada railroads still carry passengers on excursions. Nevada also has several museums that preserve the railroad heritage of the Silver State. If it runs on rails and Nevada, you will find it here.
Southern California Trains – Northern California Trains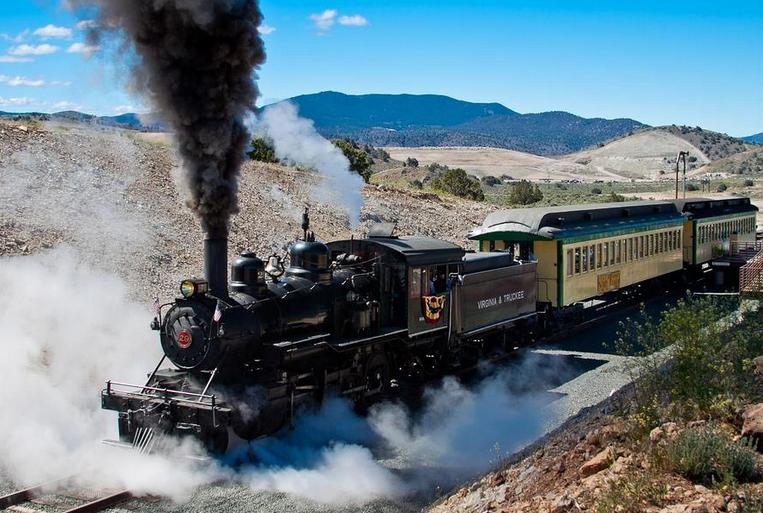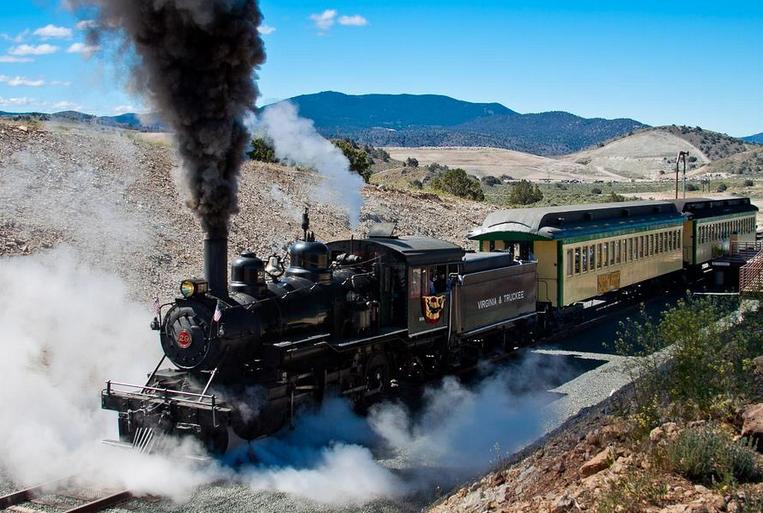 Virginia & Truckee Railway is probably the best train ride in Nevada. The train travels along the original route of the Queen of the Short Lines from just east of Carson City to historic Virginia City. Steam and diesel pull restored passenger cars along a 14-mile journey through the Virginia mountain range. The trip up to Virginia takes about 1.5 hours. The trip back to Carson City (downhill) takes 1 hour and fifteen minutes. There is a three-hour stopover in Virginia City, so plan a full day if you decide to take this trip.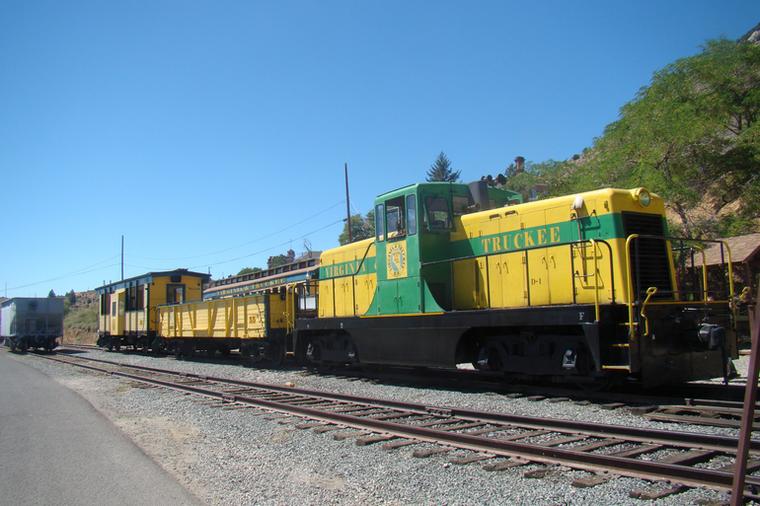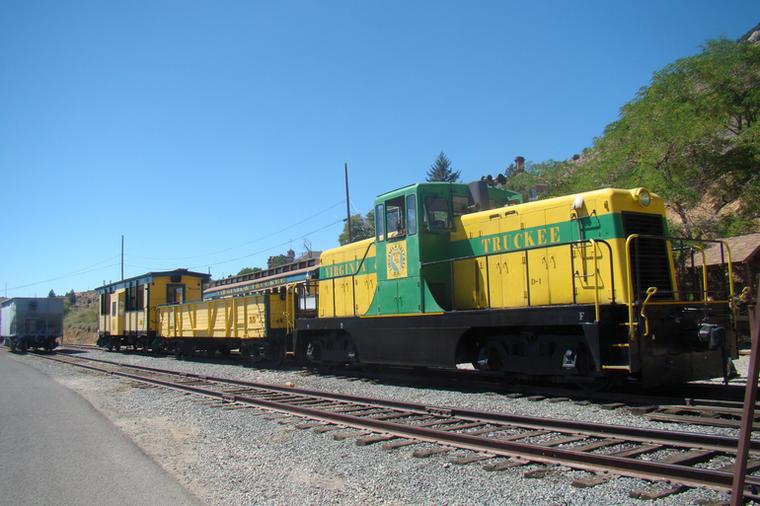 If you drive your car up to Virginia City, you can still ride a train. Departing from the Original V&T 1870 Depot, the Virginia City-Gold Hill takes passengers on a 30-minute round trip to Gold Hill station and back. The train travels through numerous mines and a tunnel. Both open and closed passenger cars are used on this trip. The Virginia City-Gold Hill Short Line runs daily from May through October.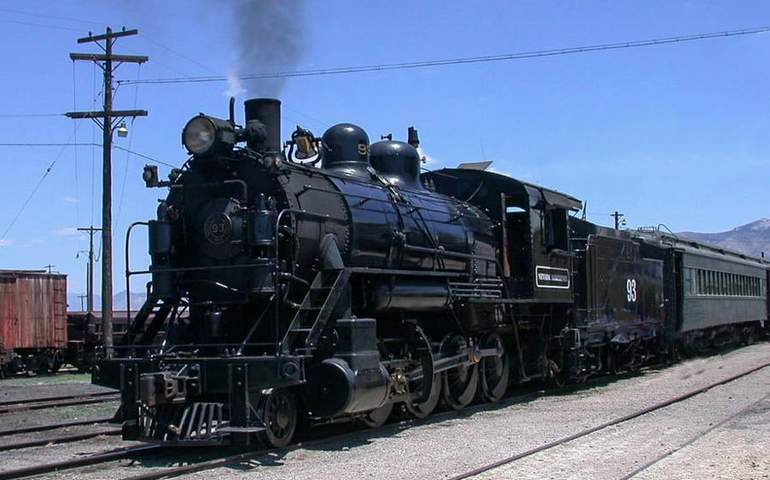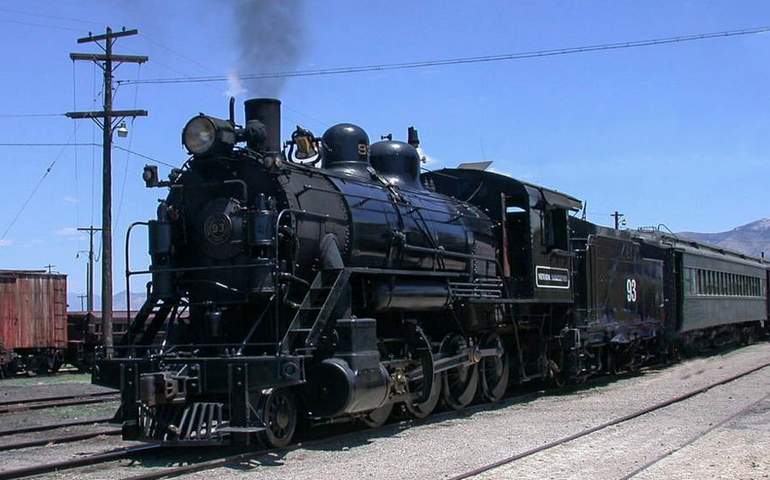 Train excursions are offered on weekends from April through January, with daily service between Memorial Day and the end of September. Suppose you want to do more than ride the train. Nevada Northern Railway offers several unique packages that let you operate the train. Visitors to the Nevada Northern Railway Museum can walk around the grounds and check out the shops where locomotives are serviced and restored.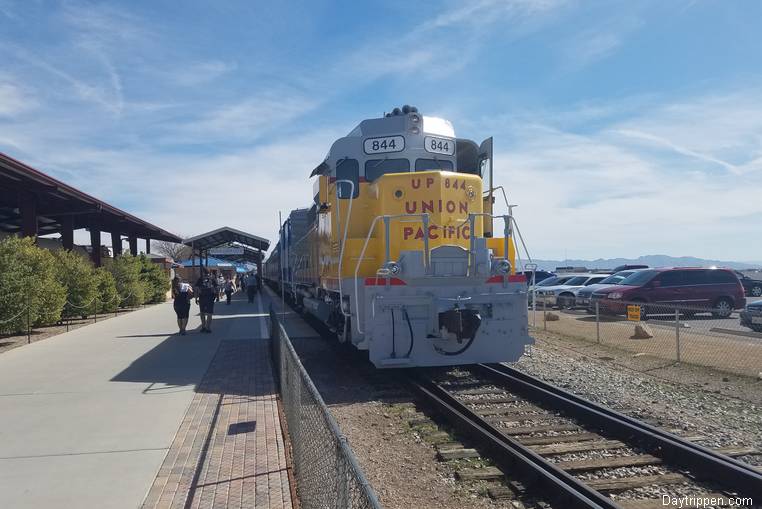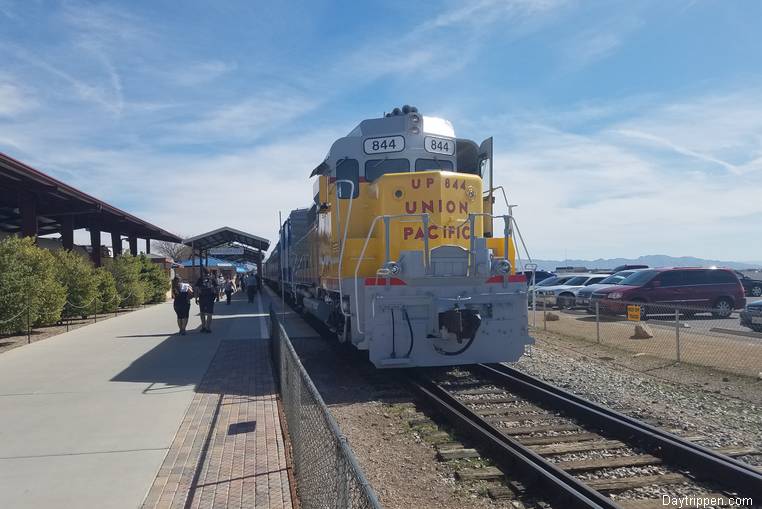 If you are looking for a fun day trip from Las Vegas, then the Nevada State Railroad Museum in Boulder City should be at the top of your list. Be sure to visit on the weekend when the museum runs excursion trains along the Boulder City branch line. Every other weekend they also feature free miniature trains rides.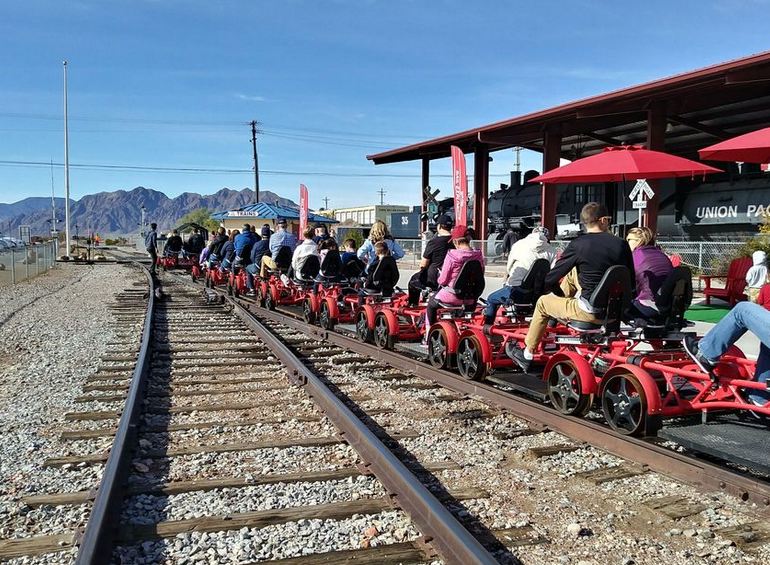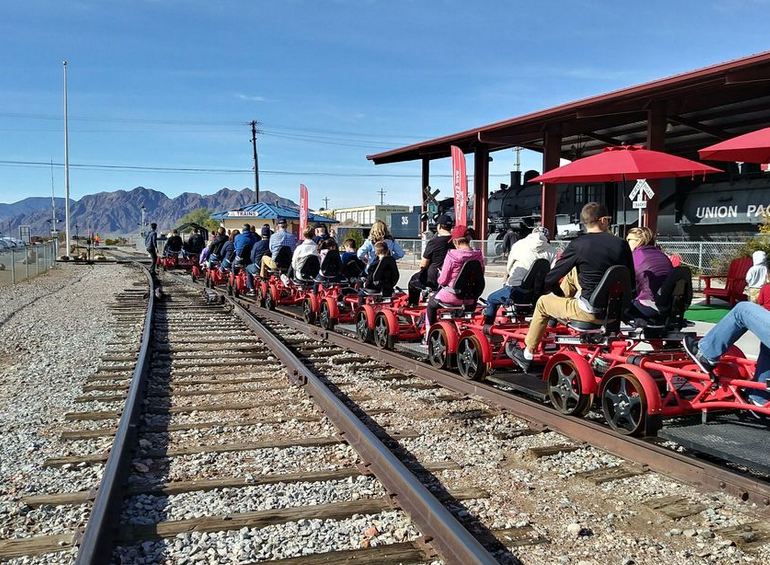 This might be as close as you ever get to driving a train engine. Passengers provide the power for this trip with pedal-powered rail carts. Tours last about 90-minutes and take you on a section of rail that was once used in the construction of Hoover Dam. Carts travel one way for four miles. The return trip is on a real train included with your journey.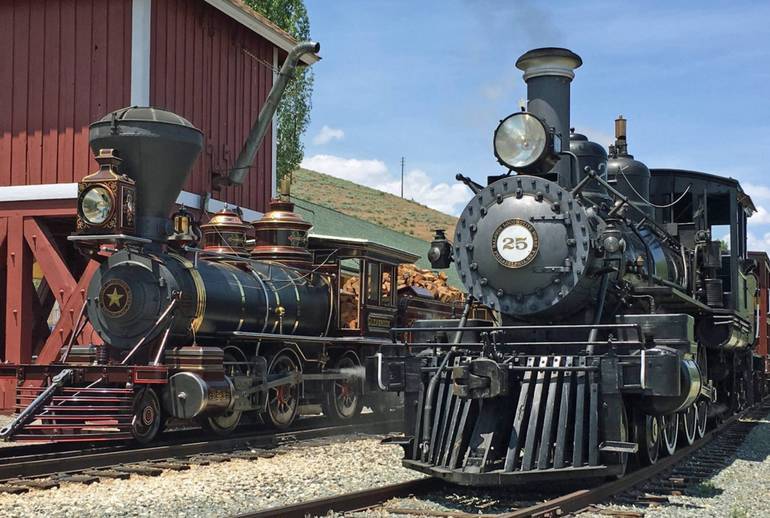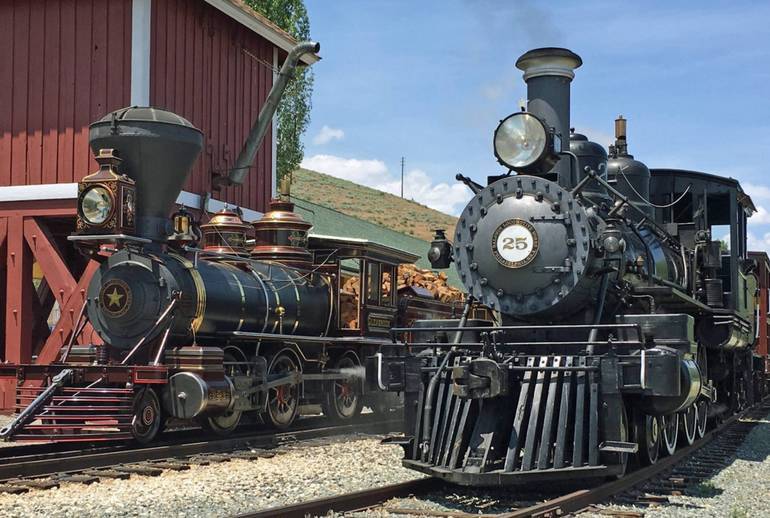 Nevada State Railroad Museum Carson City features Nevada's railroad heritage. It offers visitors unique hands-on experiences, from operating historic railroad equipment to train rides aboard historic Virginia and Truckee Railroad equipment and fascinating visual exhibits.
Nevada Railroads for Kids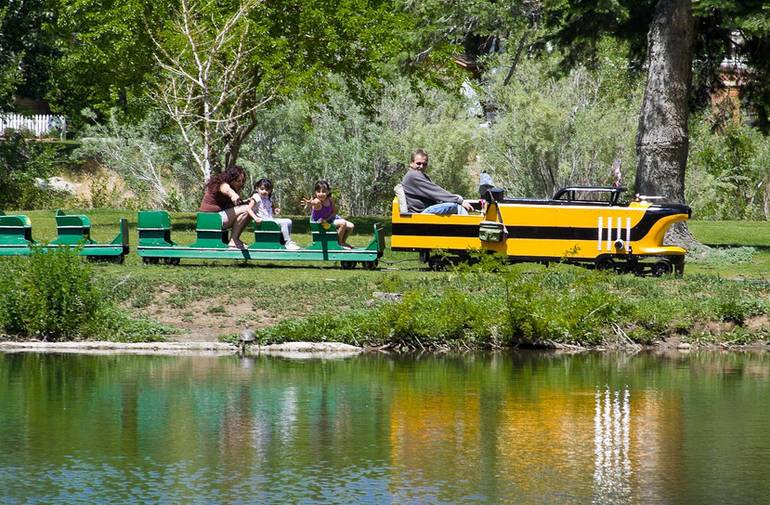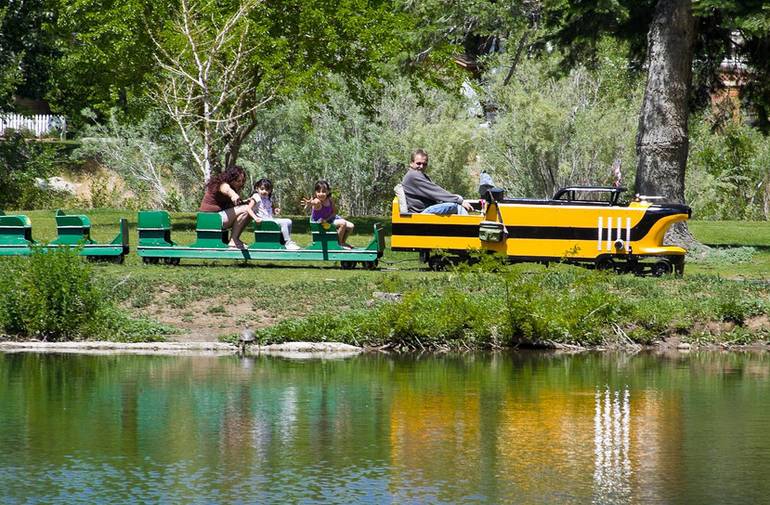 Idlewild Park Reno Miniature Train
Idlewild Park in Reno features a miniature train that offers rides during the summer. Tickets are only two bucks per person. Idlewild Park provides tons of family fun, with a large playground and two small lakes for fishing. 2055 Idlewild Dr, Reno, NV.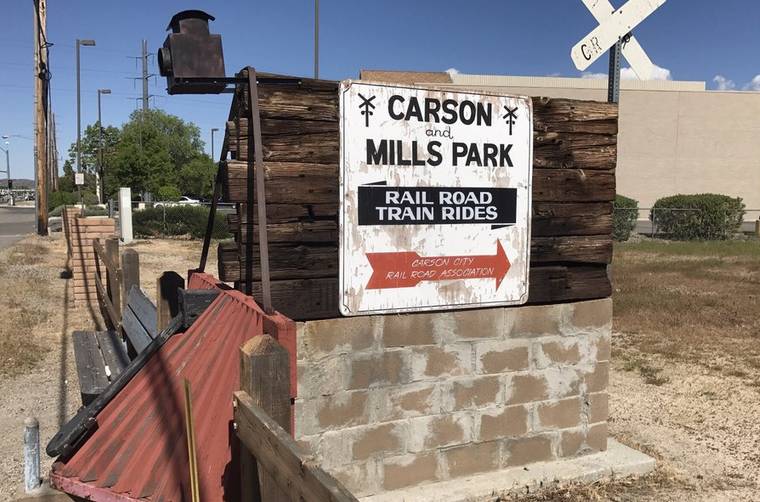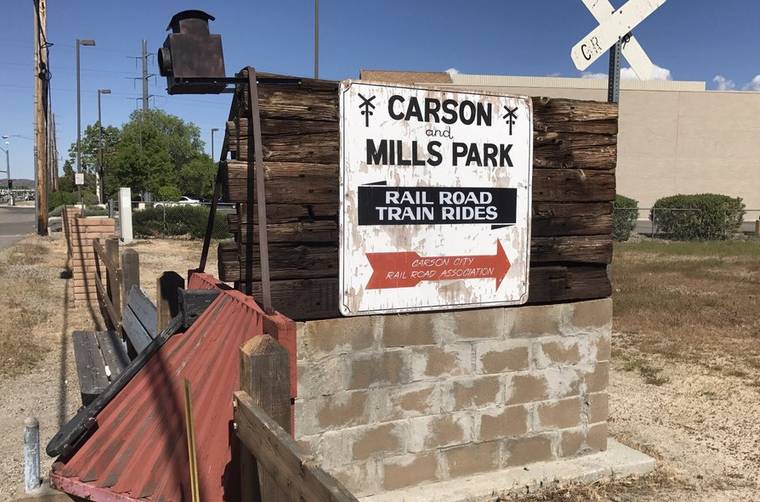 The Carson City Railroad Association runs a miniature train through Mills Park in Carson City. The ride lasts about 10 minutes and is open on weekends in the summer. Mills Park also has a skate park and aquatic facility. 851 E William St, Carson City, NV.
Nevada Monorails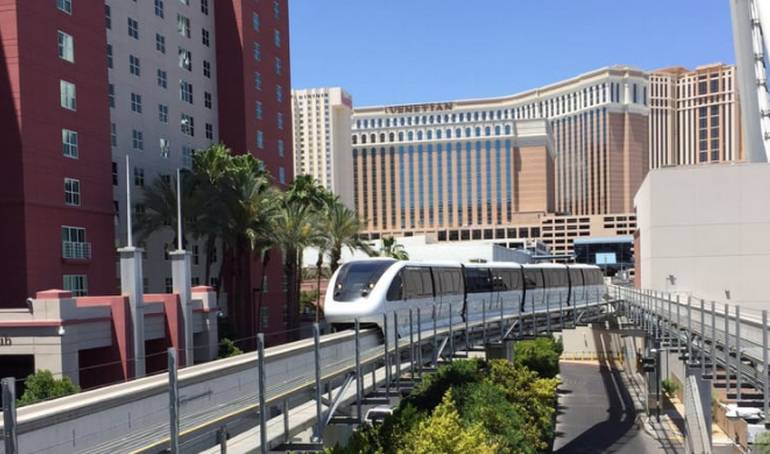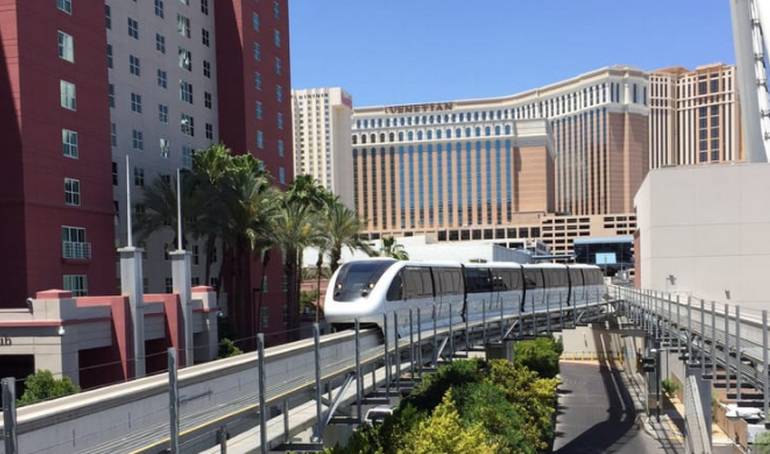 Fast, affordable, but unfortunately not always convenient. The Las Vegas Monorail runs four miles from the MGM Grand to just short of the Stratosphere. Most of the stations require a long walk to the strip. However, if you stay at a hotel near the monorail, it's a great way to avoid the traffic. Several extensions have been planned, but none have ever made it to construction. Las Vegas Monorail has five stations. A one-way ride costs $5.00. Considering the cost of a taxi in Las Vegas, it's a deal. $1.00 tickets are available with a Nevada driver's license. Locals only.
They are closed Permanently. Bonnie Springs Ranch near Las Vegas has a fun little train that adults and children will enjoy. The train trip lasts about twenty minutes and takes passengers on a loop around the ranch. Spectacular desert vistas are just one of the Bonnie Springs Ranch Train highlights. Gone but not forgotten.