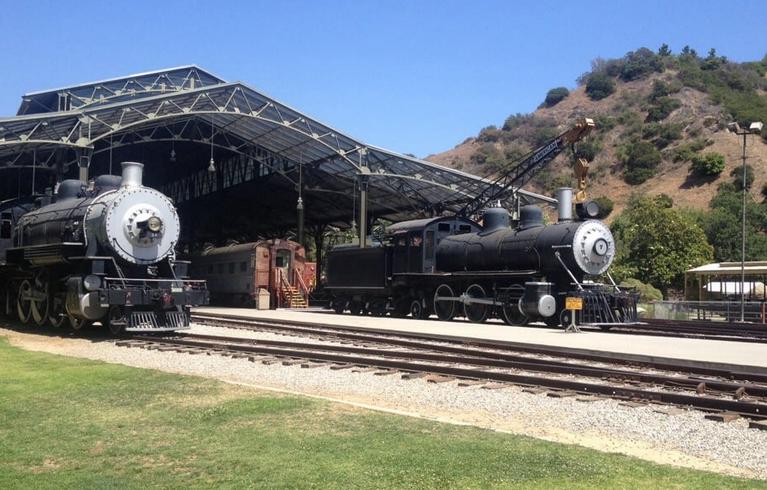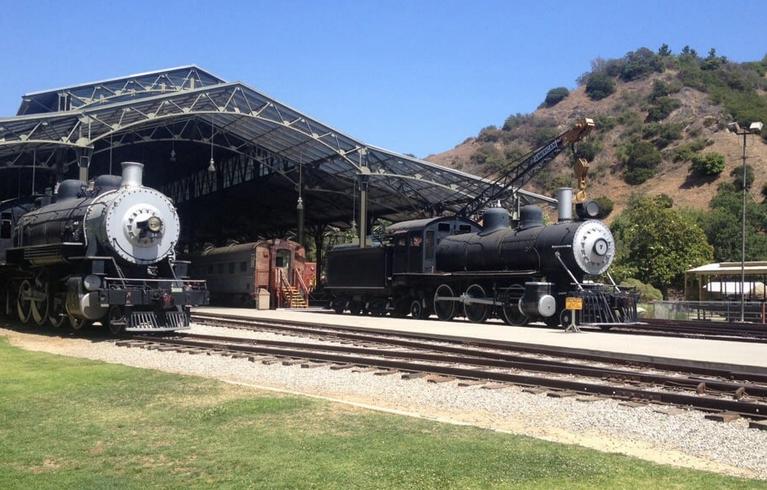 Travel Town Train Museum was dedicated on December 14, 1952, and ever since has been delighting railroad fans of all ages. One of the most popular attractions in Travel Town is the miniature train that circles the museum.
Visitors can view a collection of locomotives, cabooses, passenger cars, and motor cars from 1880 to the 1930s. Kids are allowed to climb aboard some locomotives and experience what it would be like to be an engineer on one of the massive train engines.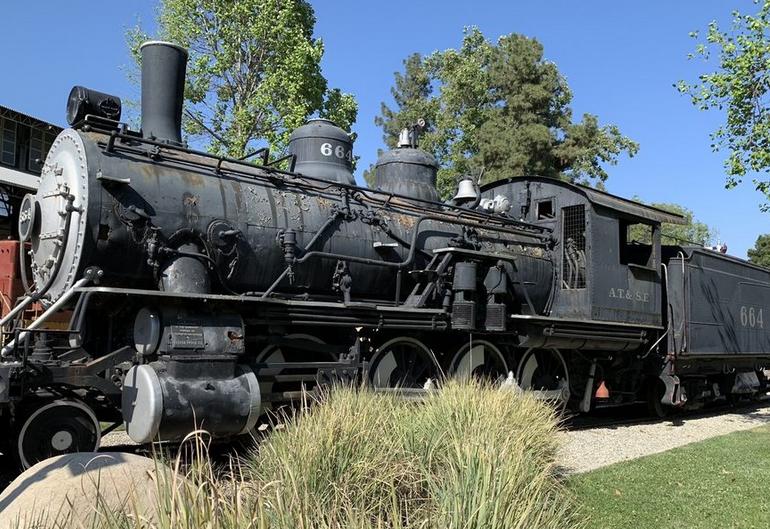 Travel Town's original miniature train came from Gene Autry's Melody Ranch and was a steam locomotive. Today non-steam locomotives are in service, but they still pull the original Melody Ranch coaches.
A ride on the miniature train only costs a couple of dollars for both adults and kids. Travel Town is a hidden treasure located in Griffith Park. You and your family will love visiting this wonderful little train museum in the park.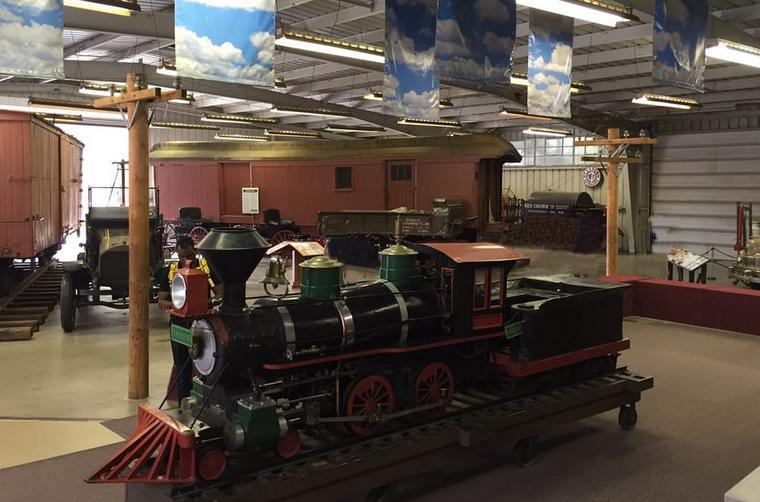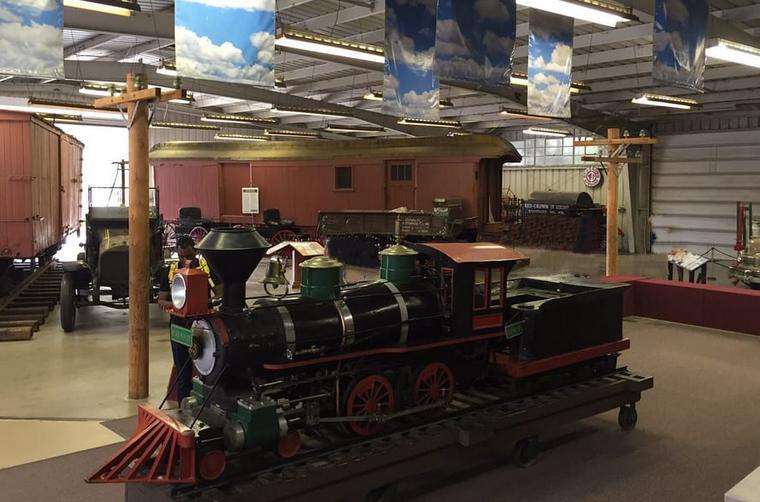 Travel Town Train Museum is a favorite destination while visiting Griffith Park. Travel Town has a gift shop that sells train-related items, including engineer's hats, train whistles, and Thomas the Tank Engine toys, along with train rides and displays.
If you are looking for a really unique place to have a kid's birthday party, thin might be the place. Parties can be held inside passenger train cars and include a ride on the miniature train.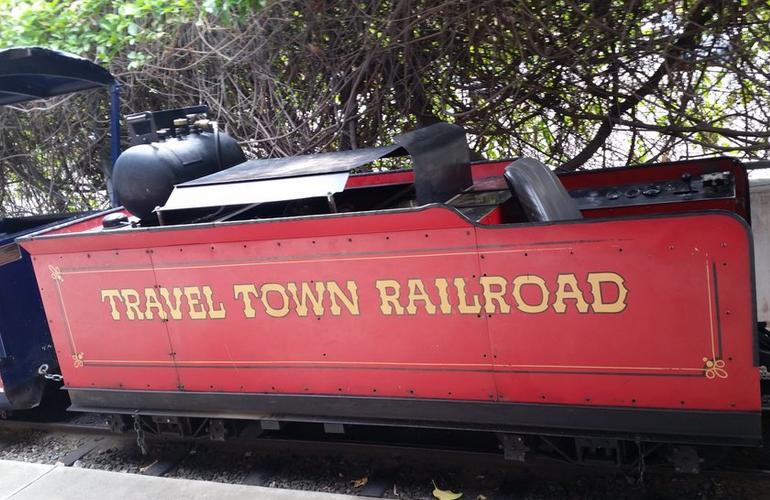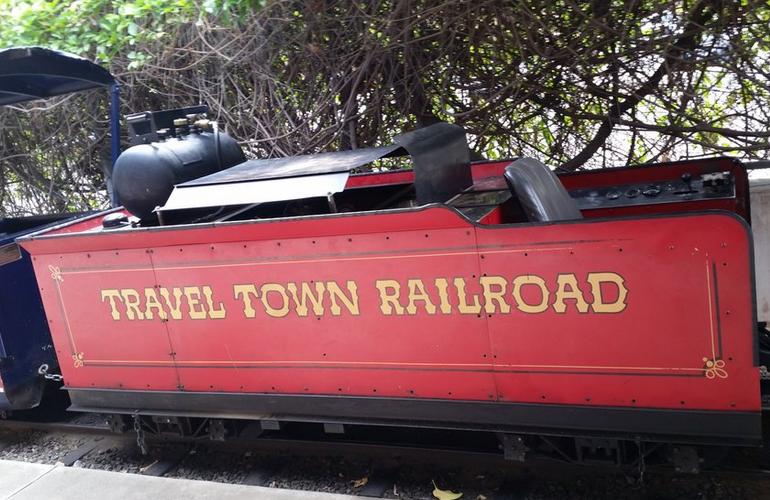 Where is the Travel Town Train Museum
The Museum is open daily at 10:00 AM, free of charge. Docent-led tours are held on the 2nd Saturday of the month from 11:00 am until 3:00 pm. Holden's Corner Fun "activities for young children" are held on the 2nd and 3rd Sundays of the month from 12:00 pm until 4:00 pm.
Directions: Travel Town Train Museum 5200 Zoo Dr. Los Angeles, CA 90027 (323) 662-5874 Located at the northwest corner of Los Angeles Griffith Park. Exit Forest Lawn Drive, Ventura Freeway (134)
You Might Like These Day Trips