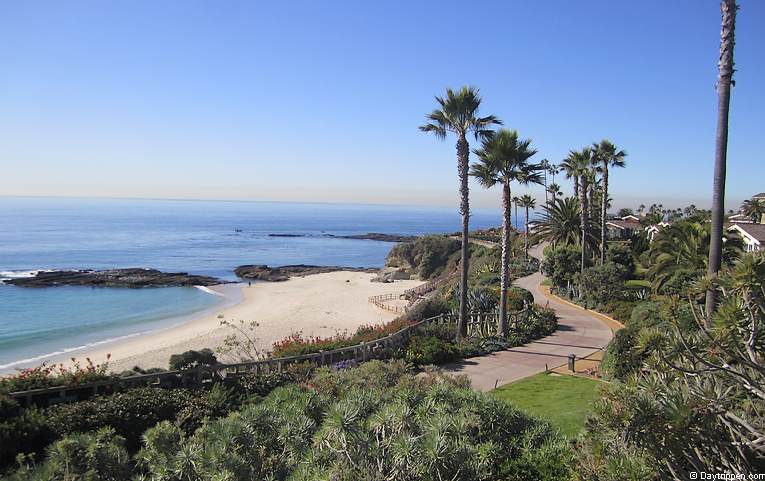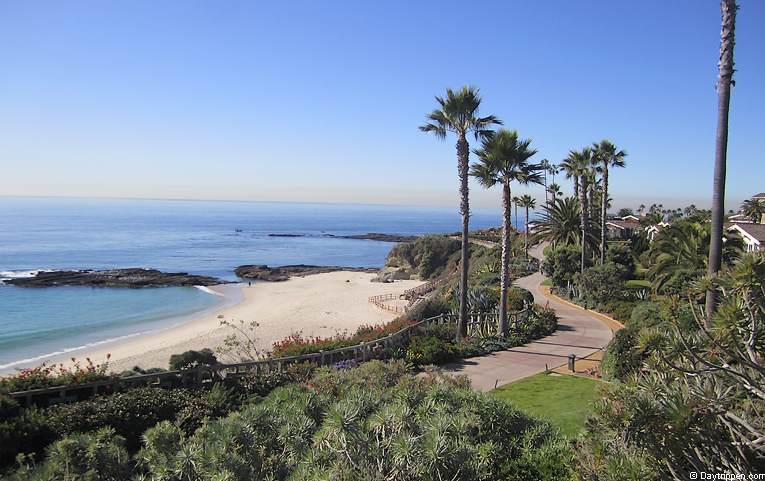 Treasure Island Park Laguna Beach is one of the most beautiful parks in Southern California. The park sits directly in front of the 30 acres five-star Montage Resort.
A paved pathway runs along the cliff's top, offering amazing views of the Pacific Ocean and the beach below. Visiting Treasure Island Park is like taking a walk through a picture postcard.
Treasure Island Park is directly in front of the Montage Resort. This five-star hotel offers guests 262 ocean view rooms, each with a private balcony. 51 suites are ranging up to 2,800 square feet and 37 beach bungalow-style rooms.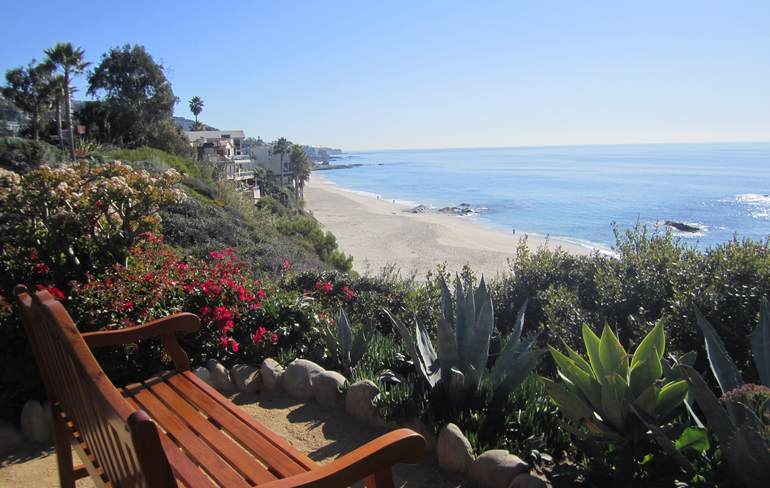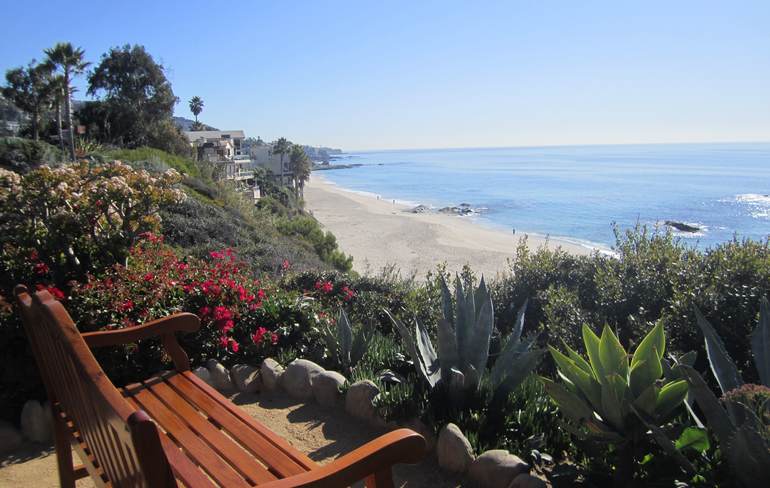 If money is no object, 28 residential units called the Laguna Beach Colony consist of 14 craftsman-style condominiums and 14 custom homes.
For the rest of us, there is Treasure Island Park which is truly an amazing place. Situated along the cliff walk are numerous wooden benches where you can sit back and enjoy the view along with guest paying sky-high room rates. If you feel a little more adventurous, several walkways lead down to Treasure Island Beach.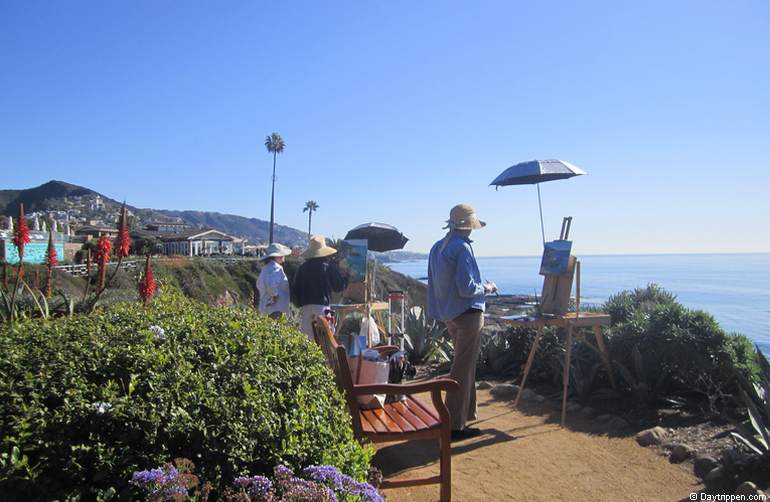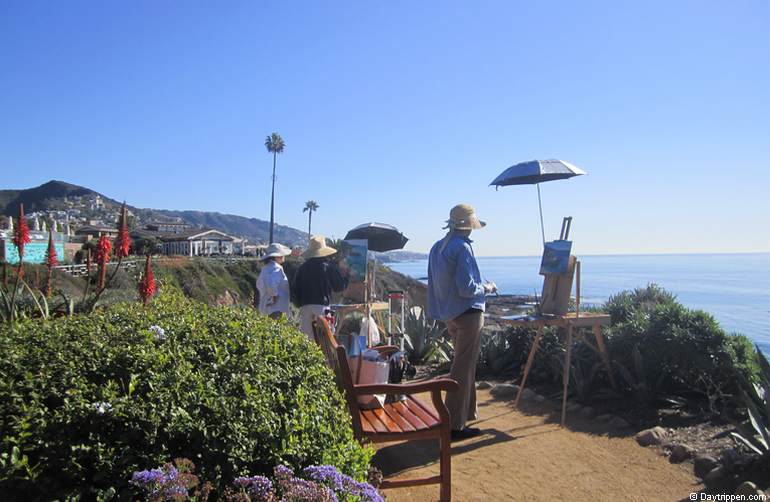 Treasure Island Park is a place the locals would like to keep hidden, but the park is open to the public and offers easy beach access for everyone.
With its breathtaking views, Treasure Island Park Laguna Beach is popular with artists who can find stunning vistas at every turn of the trail. Several artworks throughout, including a massive mural located below the swimming pool at the Montage Resort.
Treasure Island Park has a beautiful sandy beach with crystal clear water accessible by steps and ramps. There are several tide-pool areas on the rocks, but please do not take any living or non-living items from the tide pools. Be cautious of where and what you step on while on the rocks.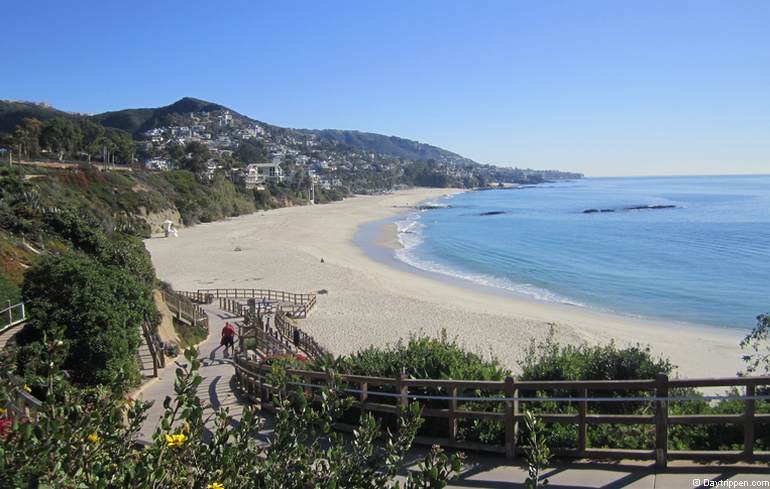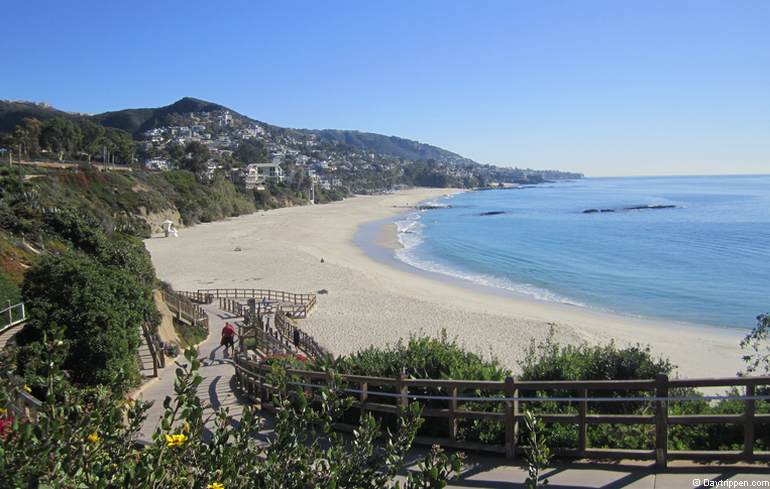 Treasure Island Park History
Treasure Island was originally owned by Hubbard Goff, who built a home in the late 1800s. Treasure Island got its name from the movie Treasure Island, based on Robert Louis Stevenson's classic adventure novel, filmed here in 1934.
At one time, there was a small pier at Treasure Island beach. It was about 100 feet long and had a winch to lower boats into the ocean. The pier was a wonderful fishing spot but was private property for use by Treasure Island trailer park residents only.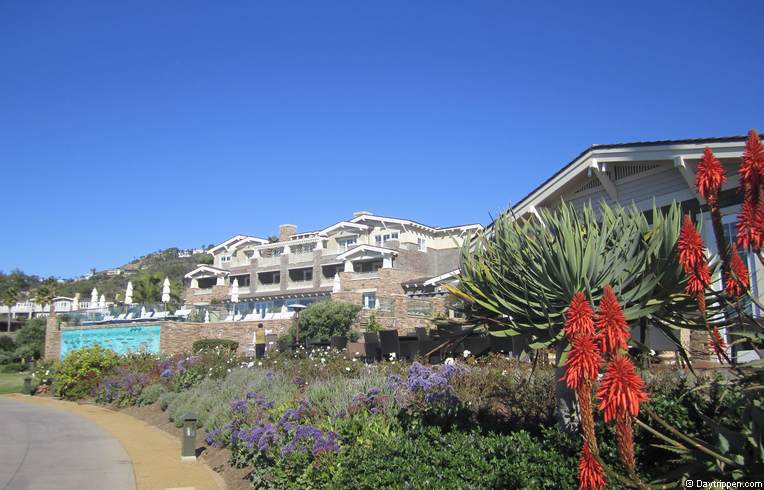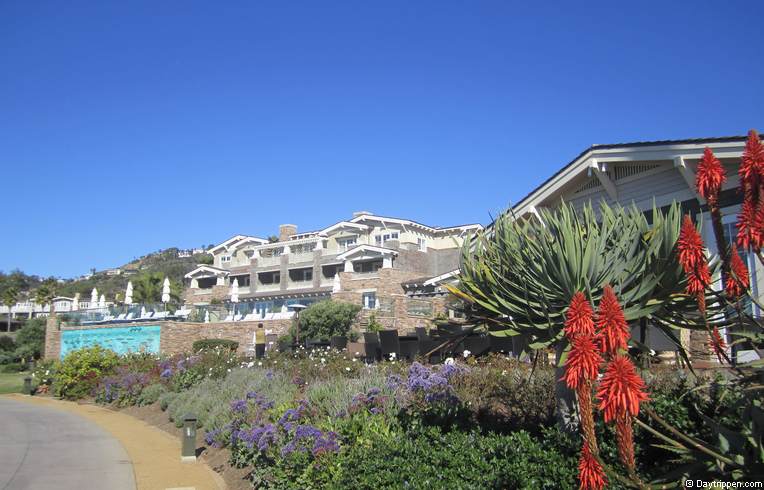 The pier was removed in 1988, the same year Aliso Pier to the south was removed due to storm damage.
The Montage Resort replaced the trailers and mobile homes of Treasure Island mobile home park after a long battle with Laguna Beach.
If you have out-of-town guests take them to this park, they will never stop talking about it. Arrive early if possible, especially on weekends parking can be hard to find when the underground lot is full.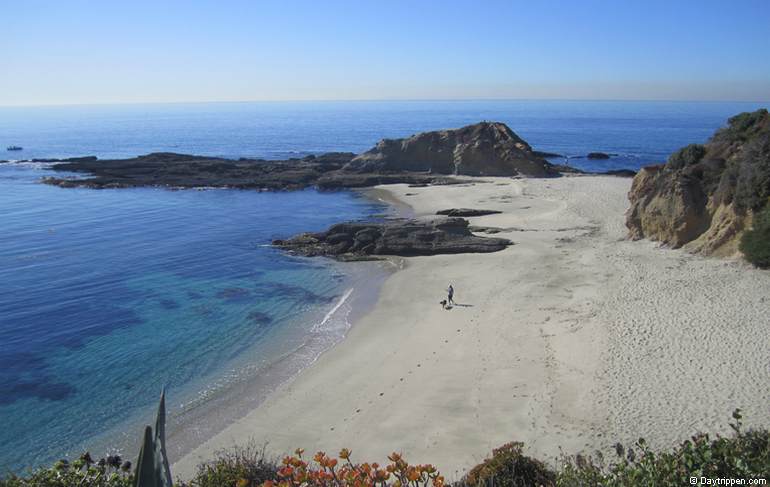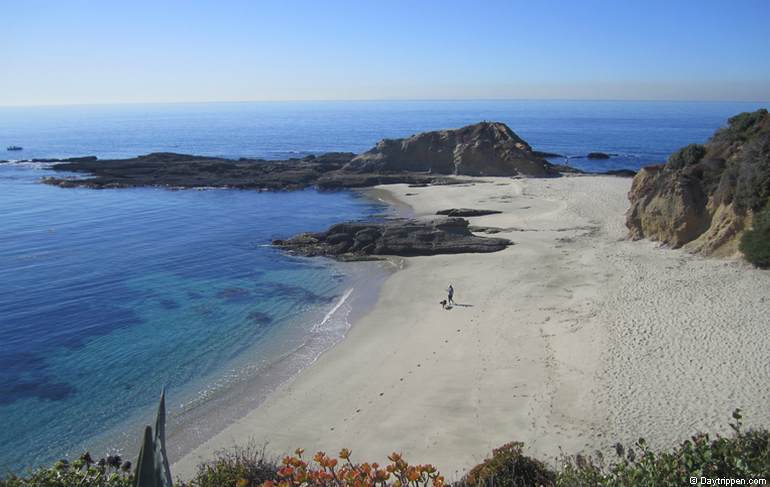 Treasure Island Park is a 7-acre oceanfront public park. If you can not afford the $700.00 a night price of admission to the Montage Resort, you can still enjoy the incredible view the hotel guests have, even if it's just for a few hours.
Directions Treasure Island Park Laguna Beach
Treasure Island Park Laguna Beach is located between Victoria Beach and Aliso Creek Beach. Suppose you are coming from North, turn right at Wesley Drive into the Park. There is an underground parking garage that has about 50 parking spaces. (three-hour max).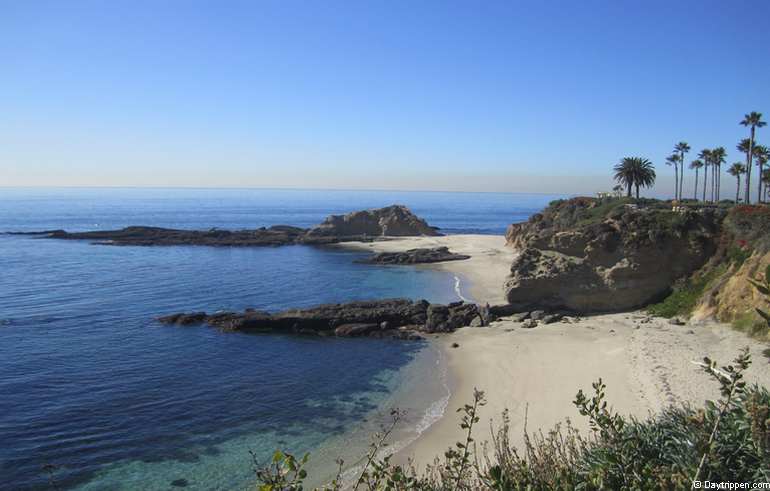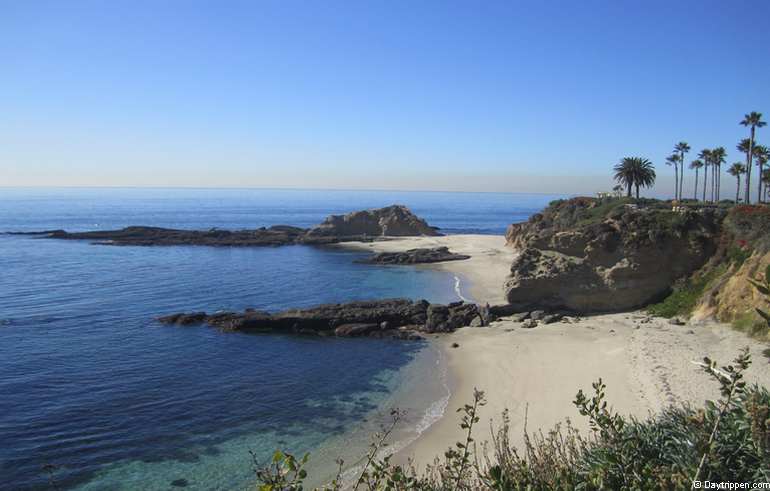 If the parking lot is full, you can cross the Pacific Coast Highway, and there is more parking at Lang Park. Some street parking is also available but is all metered and has a three-hour limit.
Although an expensive one, another option is to dine at the Montage and take a stroll along the park after your meal. Dining options at the Montage include The Studio, a Craftsman-style restaurant at the edge of the Pacific, and The Loft serving American cuisine and stunning ocean views.
Treasure Island Park Pacific Coast Hwy & Wesley Drive South Laguna Beach.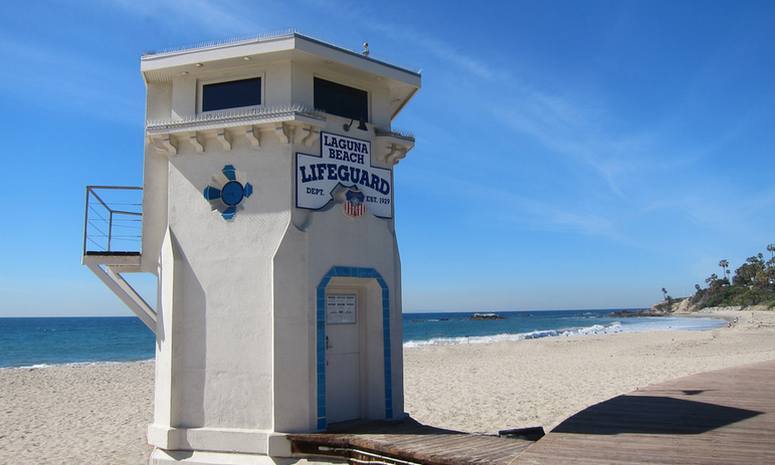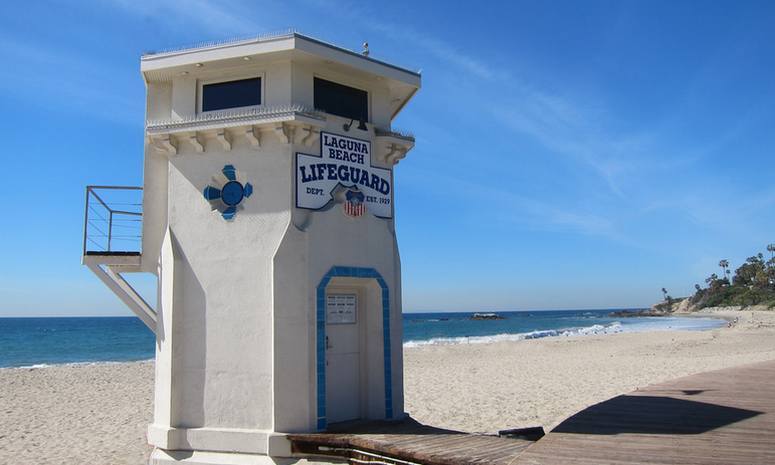 Laguna Beach has a little of everything for those that want a relaxing getaway and some fun in the California sun.