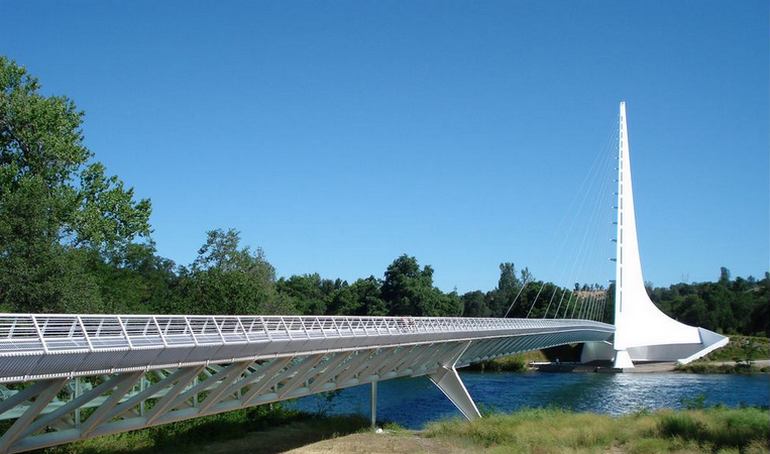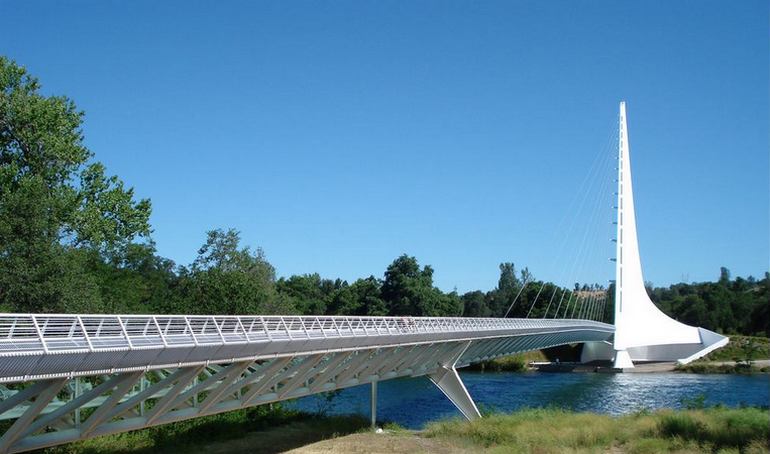 Turtle Bay Exploration Park is a garden, a zoo, and an outstanding work of architectural engineering.  Located on the Sacramento River in Redding, California, the park occupies over three hundred acres of prime and very pretty real estate.
The Arboretum and Botanical Gardens take up the majority of the land where Turtle Bay Park now sits. The gardens extend over 20 acres and feature an assortment of native and imported plant species. As Redding's climate can be classified as the Mediterranean, most of the plants included in the gardens are the ones that would grow naturally in this warm temperate zone.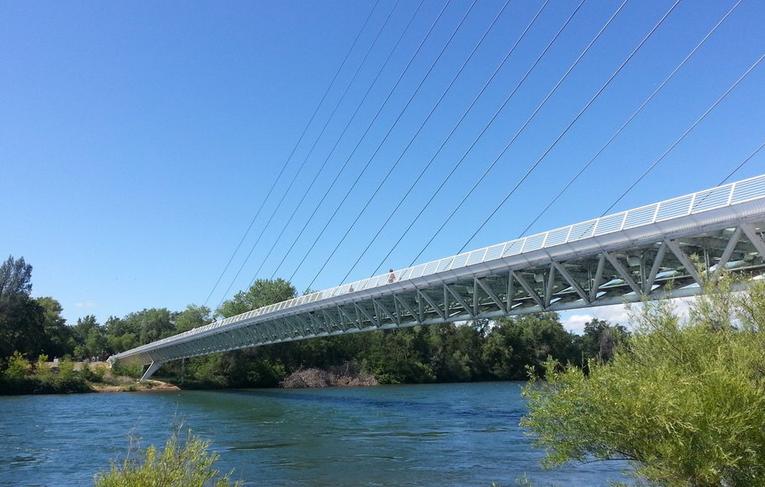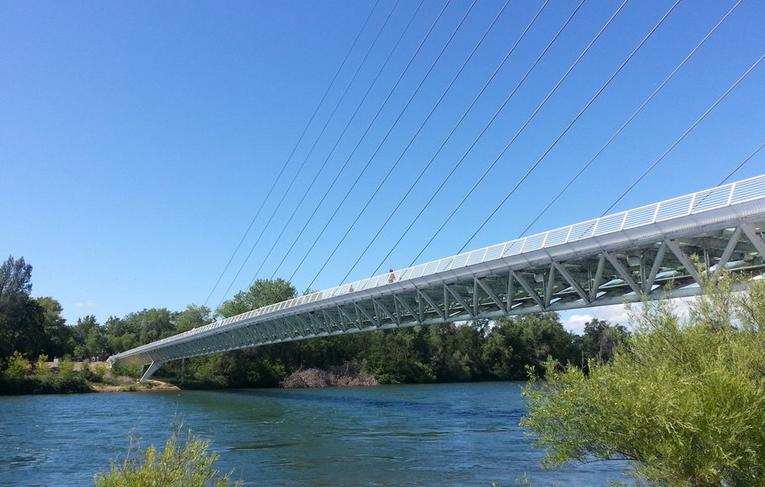 There are flowers, ornamental grasses, shrubs, and even a butterfly garden to explore. All plants were grown on the premises, and many are available to the public for purchase.
Turtle Bay Exploration Park gardens make a spectacular backdrop for weddings, parties, and other special events. The arboretum extends for 200 acres and links up with the popular Sacramento River Trail in several spots.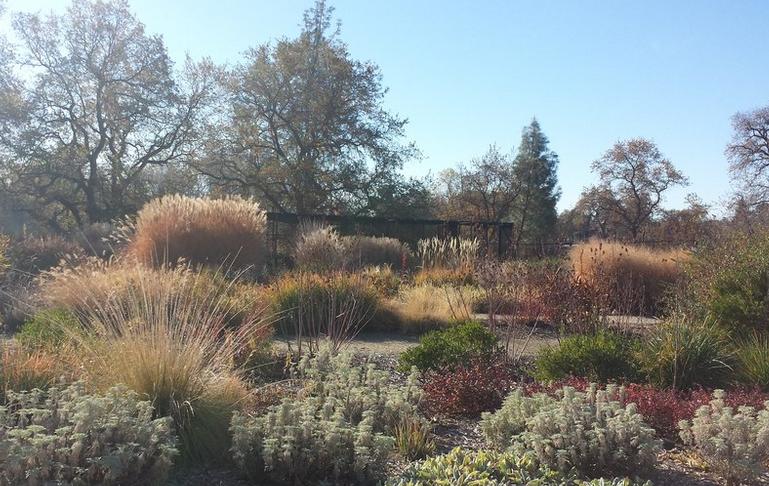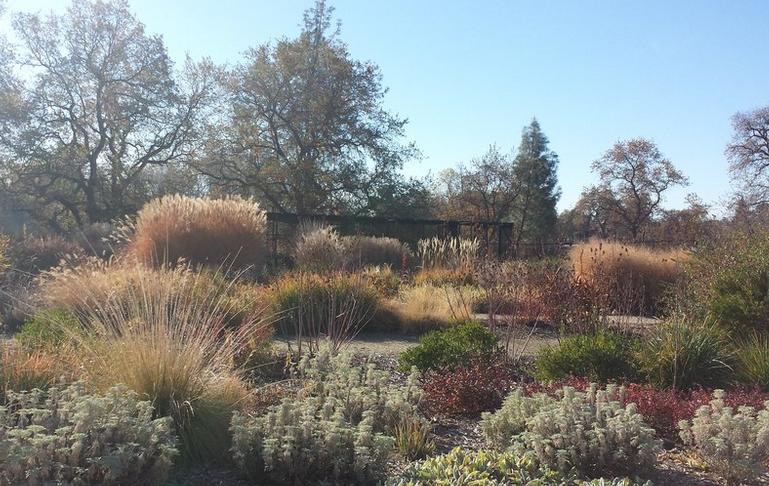 One of the most important "messages" that the park designers wanted to get across to the public was the importance of environmental sustainability.
A water-wise approach was used as the plans for the park were being put together. Thus, the plant species, soil types, and watering methods harmonize with the natural landscape. So the gardens require relatively little water from the local supply to keep them growing, green, and gorgeous.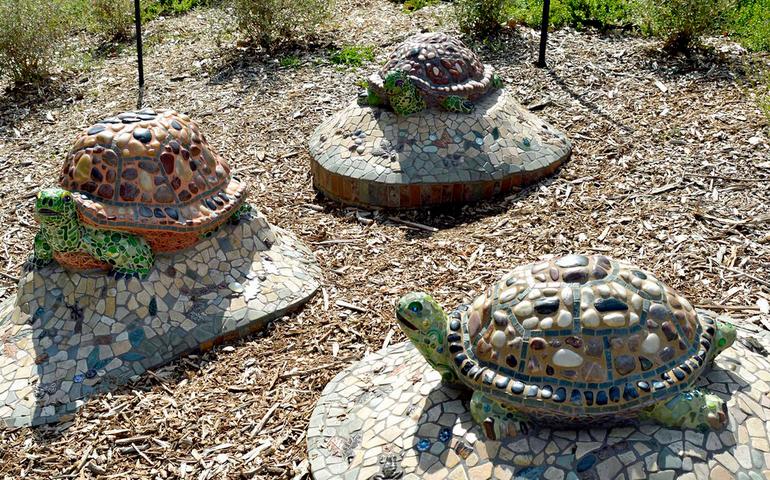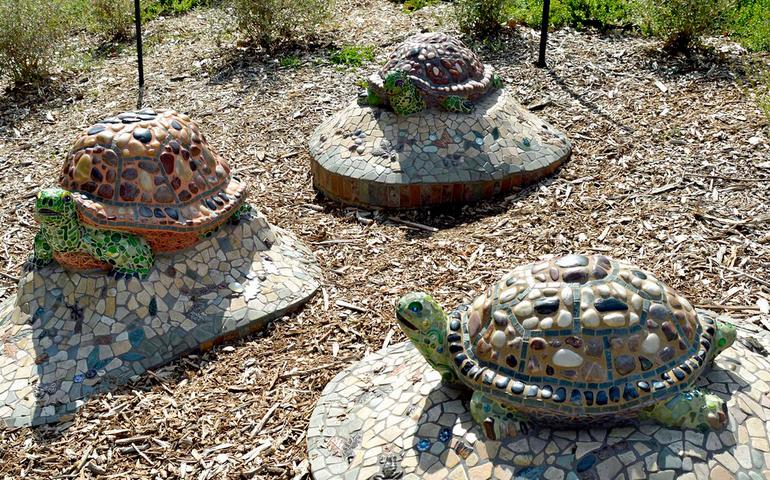 Turtle Bay Exploration Park Critters
Wildlife conservation is another important notion that is reflected in many of the displays at Turtle Bay. The park has a rehabilitation program that rescues wild animals unable to survive in the wild due to an illness or injury. Paul Bunyan's Forest Camp is home to several of these lucky creatures, and the kids, in particular, love the opportunity to interact with them.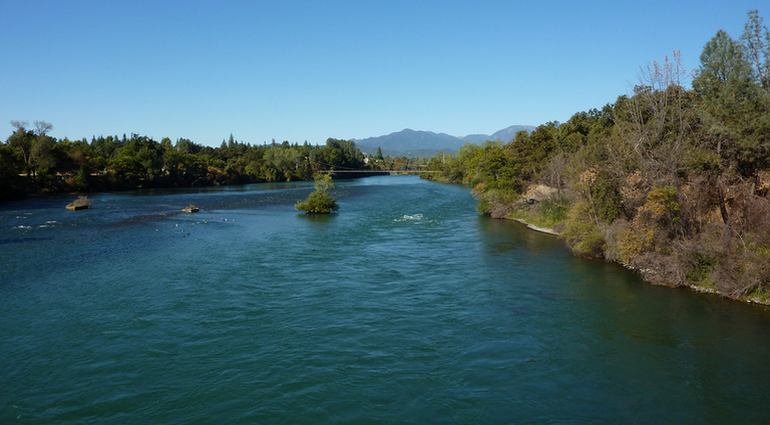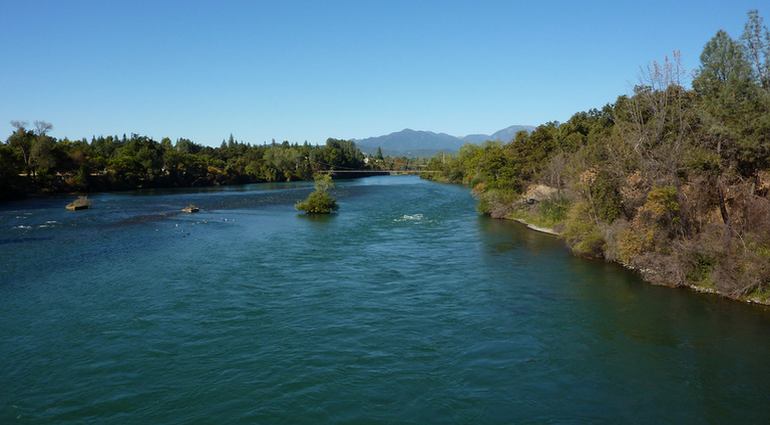 Several beautiful birds now call Turtle Bay Exploration Park home, including a Sulpher-crested cockatoo called Gidget and a one-eyed Red-tailed hawk that goes by the name of Aerea.  Swing by the Parrot Playhouse to check out the lorikeets.
Other critters include a quite massive Desert tortoise named Mojave. He is already over 40 years old but may well live to see his 100th birthday. Chico is a gopher snake, and his "bark" sounds far worse than his bite. These snakes often mimic the noise made by rattlesnakes by shaking their tails in the leaves to scare off predators. Unlike the rattlers, they are non-venomous, although their coloring is quite similar.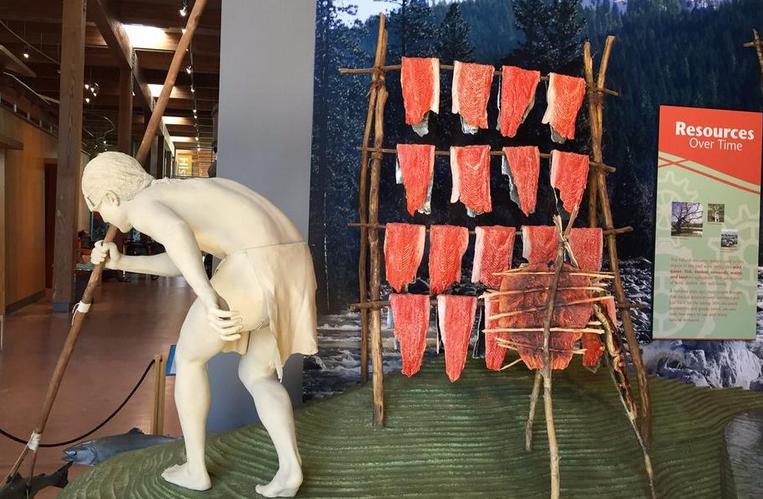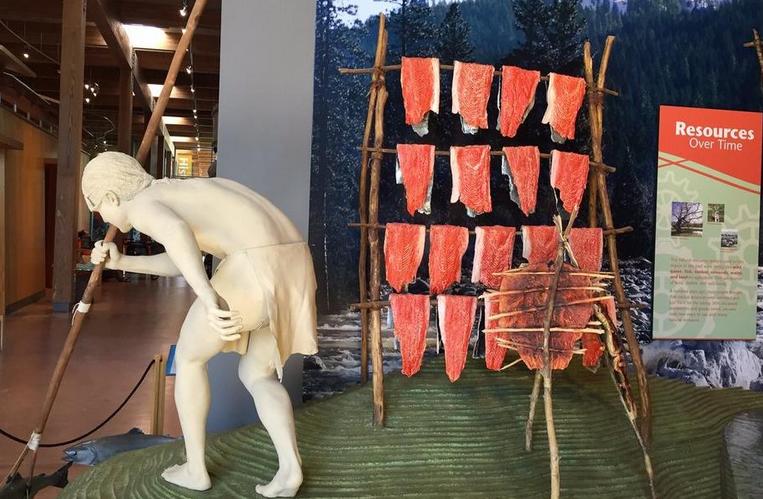 Nashi is a raccoon that spends her days swinging in her hammock or playing in her pool. Not a lot of imagination appears to have gone into naming the park's resident rescued porcupine. "Spike" is actually quite cute and has a quiet, gentle character. She also takes part in the popular animal shows that take place year-round at Turtle Bay. It's possible to "adopt" any one of the animals through a sponsorship program that raises funds to support their care.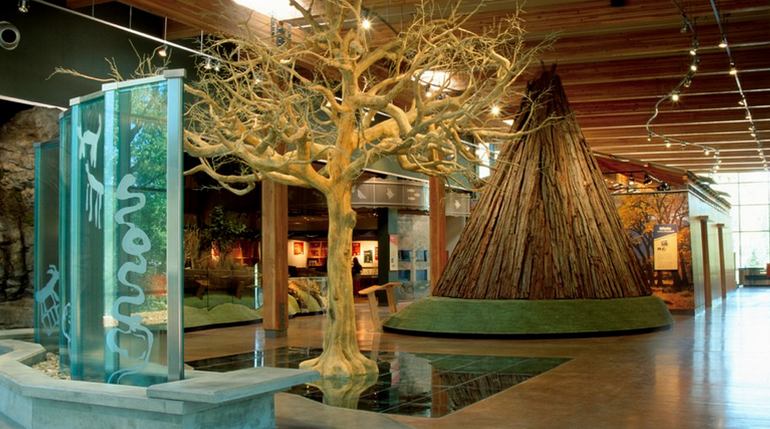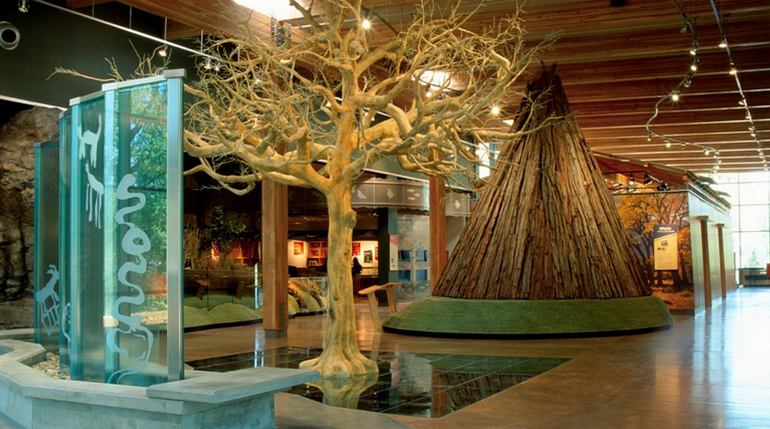 Turtle Bay Exploration Park Museum
Make sure to save time for a visit to the Turtle Bay Museum. There are permanent interactive exhibits, including an underwater fish viewing area, an art display, and even the opportunity to participate in some scientific experiments. Two special exhibition galleries feature rotating exhibits and displays.
Pick up your lunch and walk down to the architectural wonder that is the Sundial Bridge. The bridge links the north and south sides of the park and is, in fact, a working sundial. Designed by the world-famous Spanish architect Santiago Calatrava, the bridge incorporates steel, granite, and glass in such a way that one feels almost as if you are floating as you make your way across and over the Sacramento River.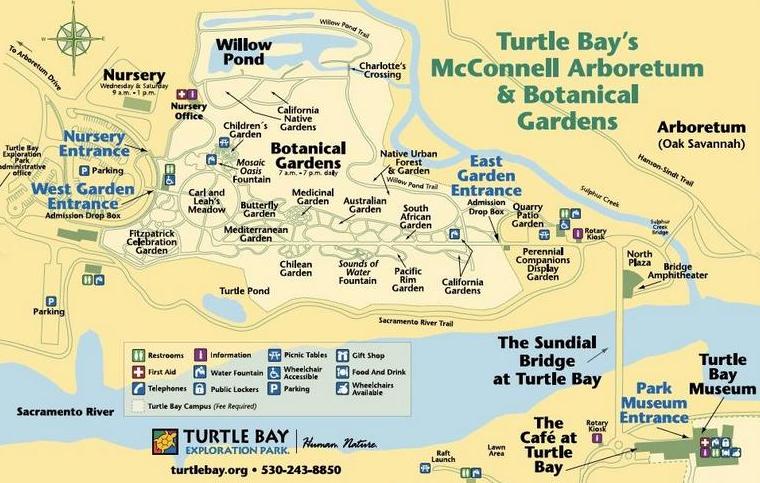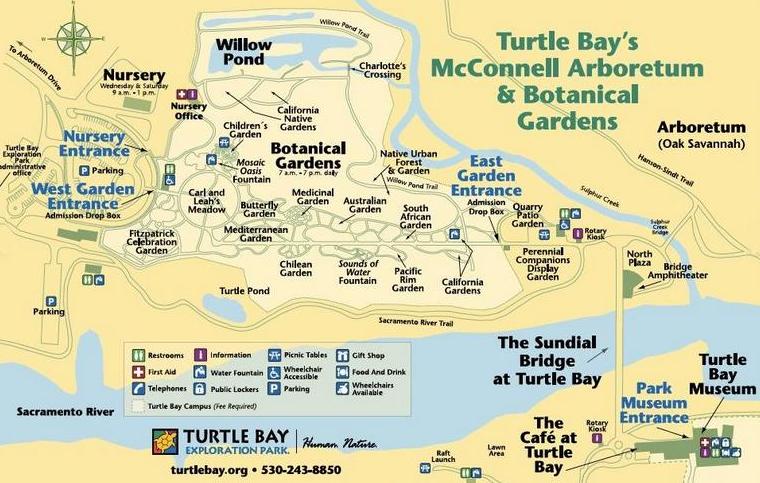 Where is Turtle Bay, Exploration Park
If you find yourself in this corner of the great state of California, be sure and visit. There is something here for every member of the family. Your four-legged friends are even welcome in some areas of the park.
Turtle Bay Exploration Park 844 Sundial Bridge Drive, Redding, CA 96003 Phone:(530) 243-8850. Hours: 10:00 am – 4:00 pm About 2.5-hour drive from Sacramento 3.5 from San Francisco.