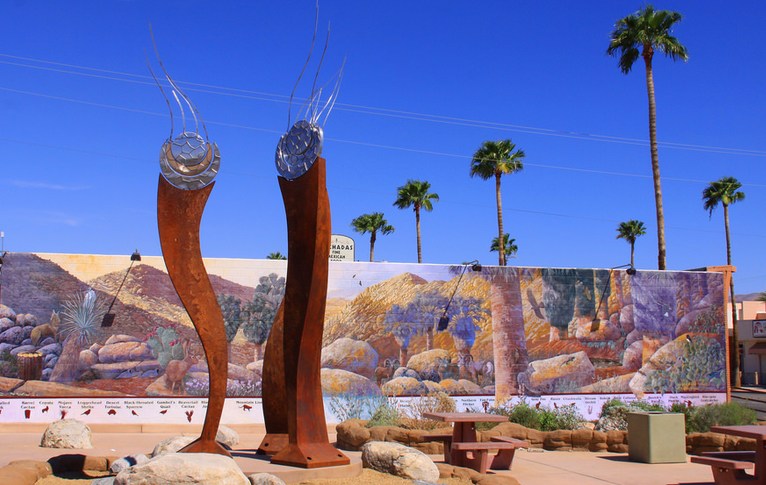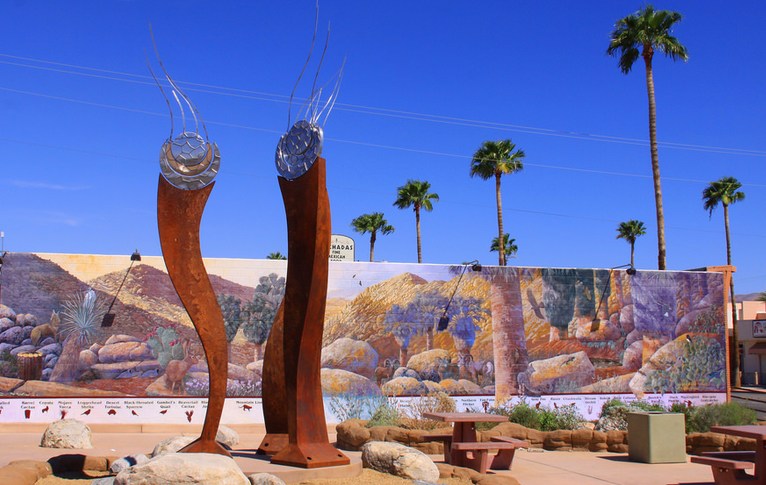 Twentynine Palms is situated at the Northern entrance of Joshua National Park. Many travelers pass through town without giving this sleepy desert oasis a second thought.
Most of the town's revenue is from the nearby 29 palms marine base and tourists heading to Joshua Park for a day.
Twentynine Palms was named for the palm trees surrounding the Oasis of Mara. The Oasis is the location of the Joshua National Park visitor center and has a nature trail that winds through the Oasis.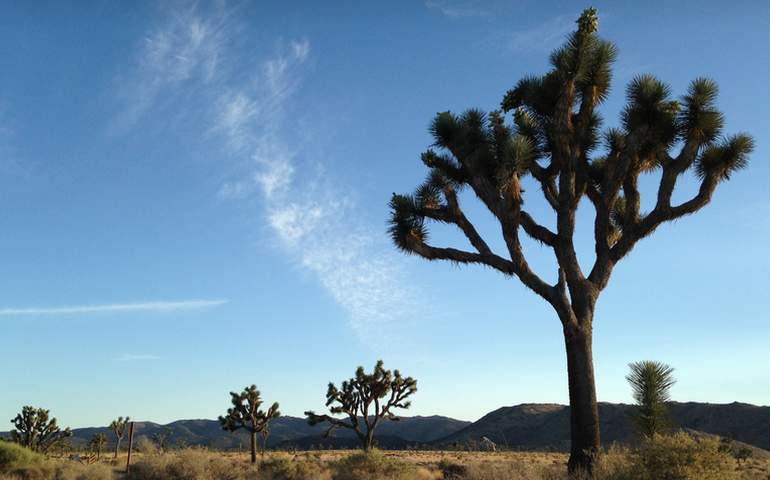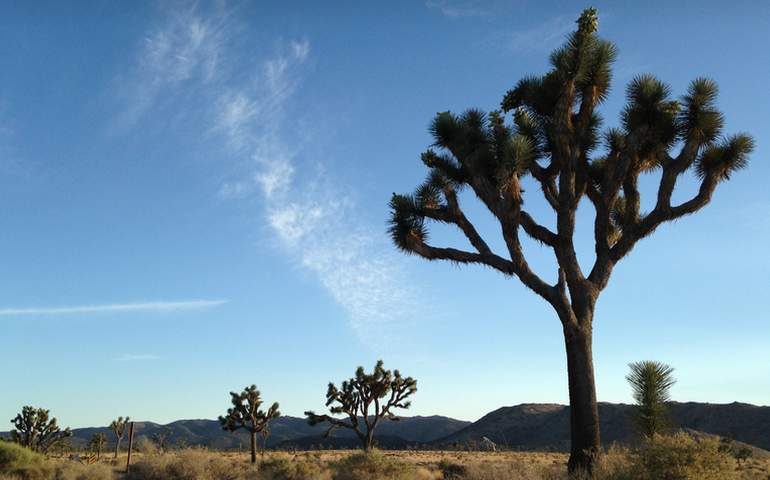 Things To Do In Twentynine Palms
Twentynine Palms has a thriving artist colony with many art galleries in and around town. Artists are attracted to the area due to its clear skies, dry air, fantastic desert landscapes, and affordable cost of living. The city hosts art festivals throughout the year, a popular Pioneer Days Event, street fairs, motorcycle races, etc.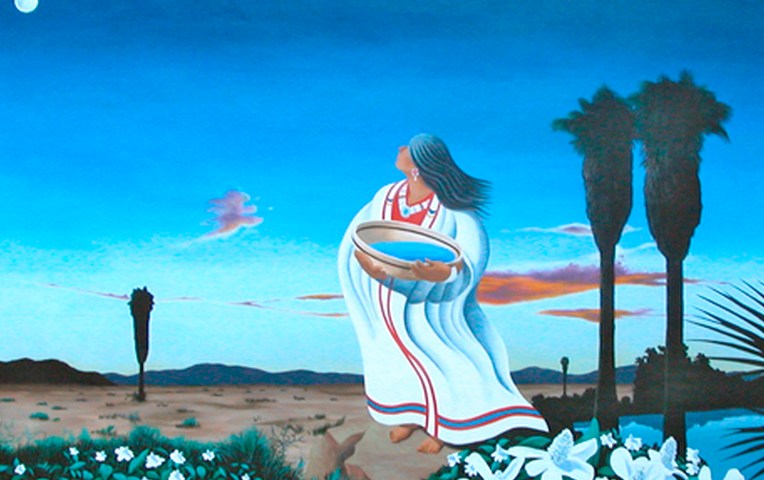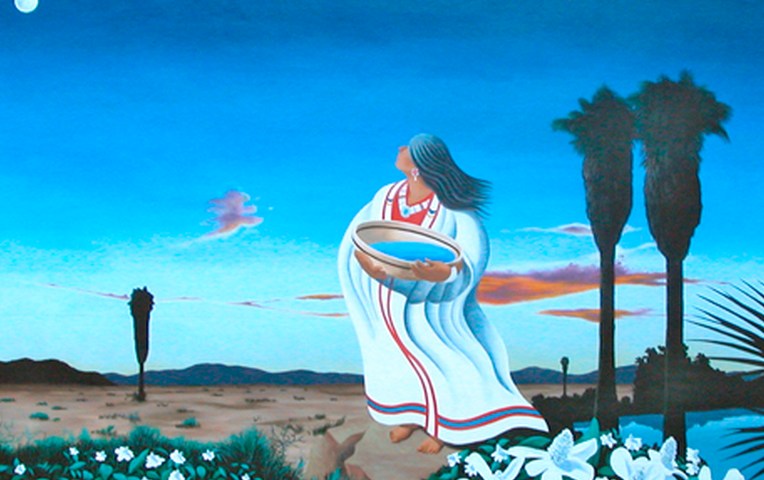 Twentynine Palms Murals
The town and surrounding community have 26 murals decorated with 25 murals that depict the history of Twentynine Palms. Mural themes ranch from the early Indians, miners, and settlers to desert storms. There are also numerous public art and sculptures scattered throughout the town. Be sure to stop by the Twentynine Palms visitor center and art gallery for a map of mural locations.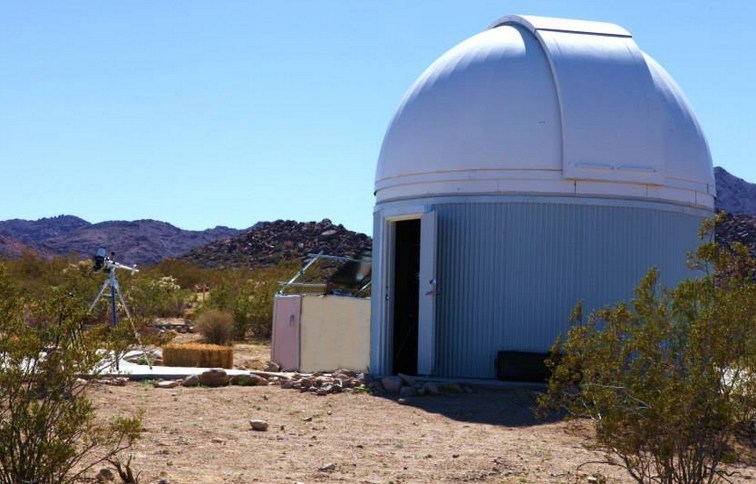 Sky's The Limit Observatory & Nature Center
Sky's The Limit Observatory is operated by a group of volunteers. Visitors can bring their telescopes and check out volunteers who have set up their telescopes. Tours, school groups, and clubs can arrange for a  private stargazing tour.   There is also a small nature trail with a meditation garden. Defiantly worth checking out if you are staying overnight in  Twentynine Palms. Sky's The Limit Observatory 9697 Utah Trail Twentynine Palms, California. Website.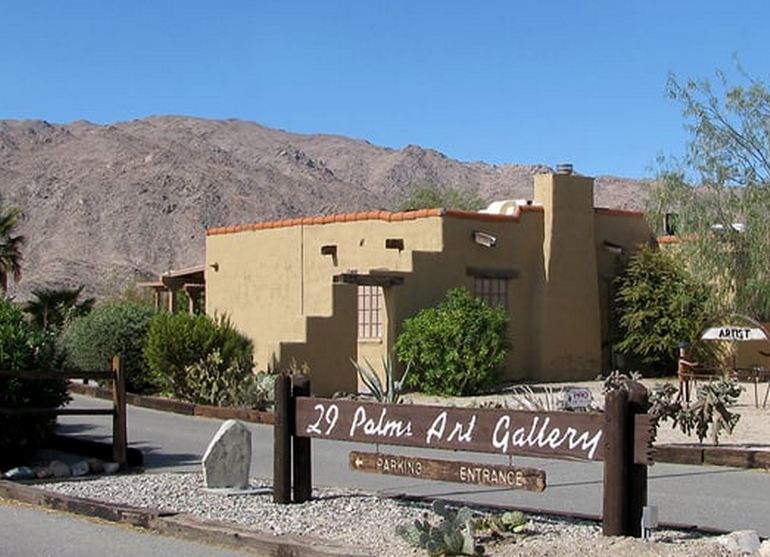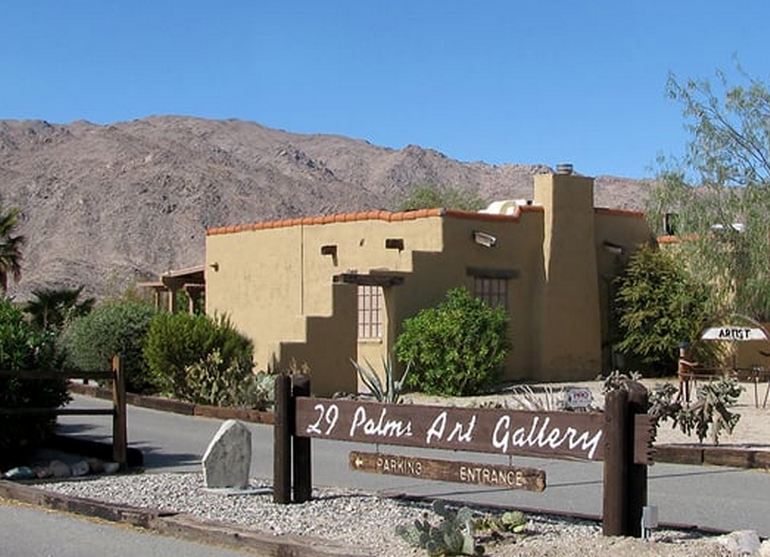 29 Palms Art Gallery
There are plenty of art galleries in town, but if you only have time to visit one, then 29 Palms Art Gallery is a good choice. The art gallery hosts revolving exhibits housed in a historic adobe built in 1936 and run by the local artist guild. Featured artist exhibitions, guild member exhibits, and art classes. 29 Palms Art Gallery  74055 Cottonwood Drive  Twentynine Palms, CA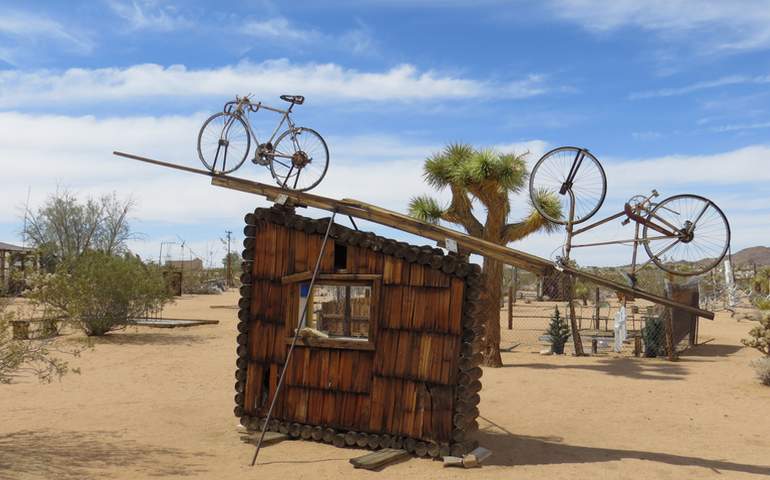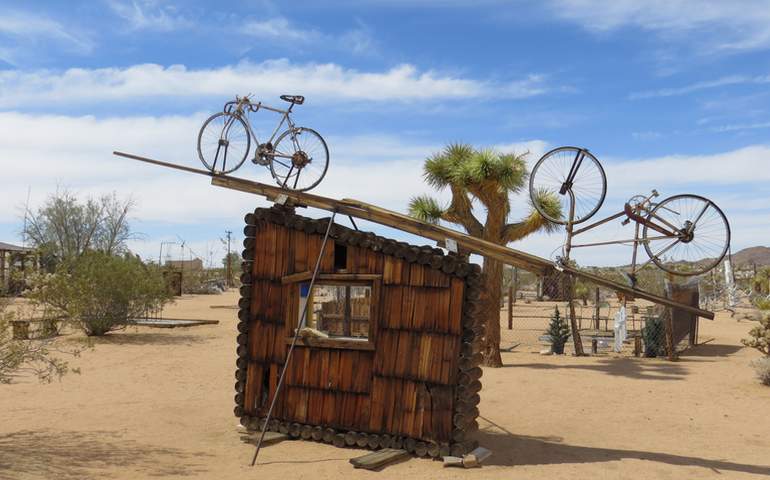 View a collection of wild and unusual artworks made out of anything and everything. Admission to this unique collection of artwork is free. Noah Purifoy Joshua Tree Outdoor Museum 63030 Blair Lane Joshua Tree, California.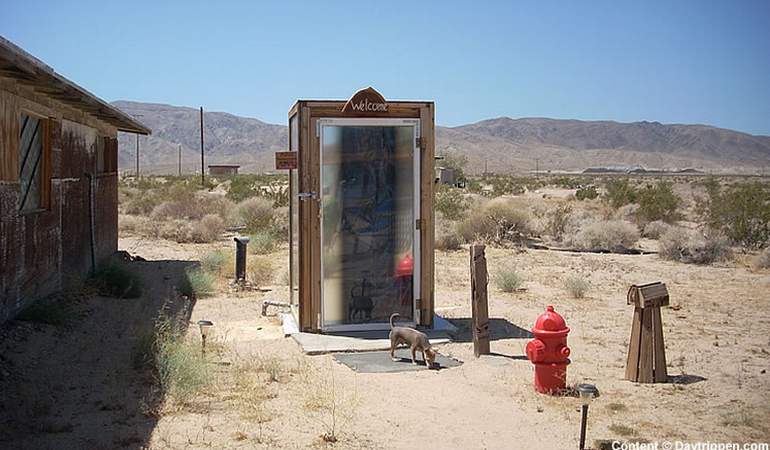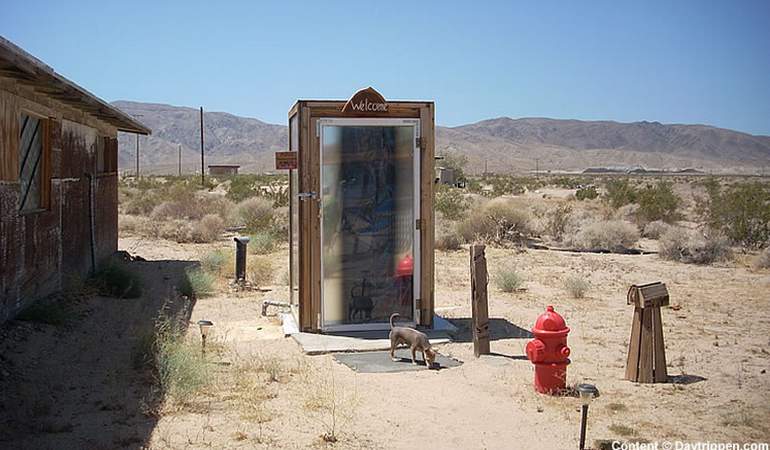 The Glass Outhouse Art Gallery, located on Thunder Road just off Highway 62, is unique in several different ways, beginning with its location: a lonely spot in the desert, a few miles from the nearest town, Twenty-nine Palms, yet the gallery draws artists and art collectors from all over the country. 77575 Highway 62, Twentynine Palms, California.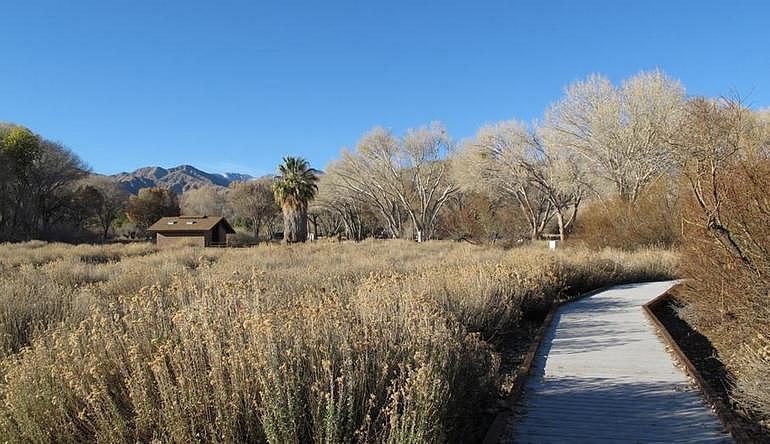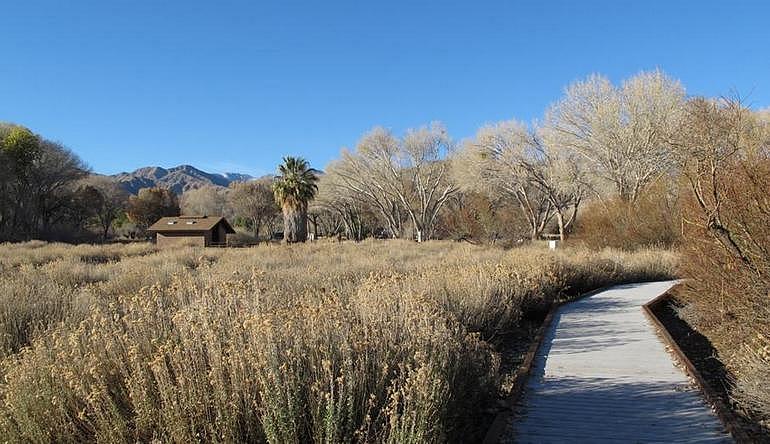 A spring-fed desert oasis lies within the preserve's boundaries, and Cottonwood and Willow Trees grow to great heights. Big Morongo Preserve is internationally recognized as one of the top bird-watching sites in North America. National Geographic has featured the preserve in its popular Guide to Bird Watching Sites. Big Morongo Canyon Preserve is located just off State Route 62; the park is open year-round.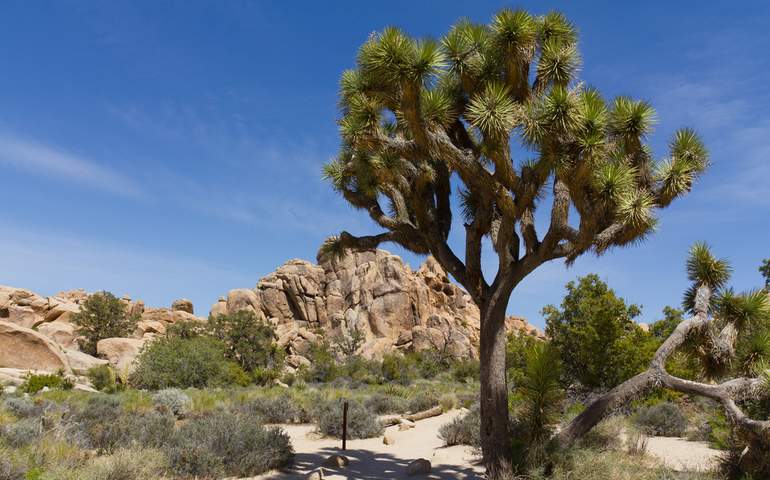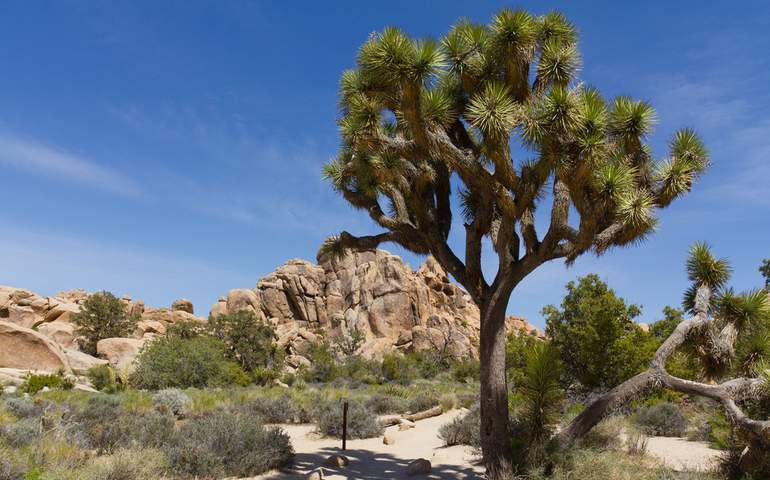 Joshua Tree National Park sits on the border of Riverside and San Bernardino counties and is the most popular place to visit while in Twentynine Palms. Over half of the park's 800,000 acres have been officially designated as a wilderness area, which gives outdoor enthusiasts many opportunities to pursue their passions.
As you can see, there is plenty more to Twentynine Palms than visiting Joshua Tree National Park. There is a wide selection of eateries, from American BBQ to Asian and Italian. Twentynine Palms offer hotels, motels, RV Parks, and vacation rentals if you want to stay a few days. There is even a drive-in movie theater.