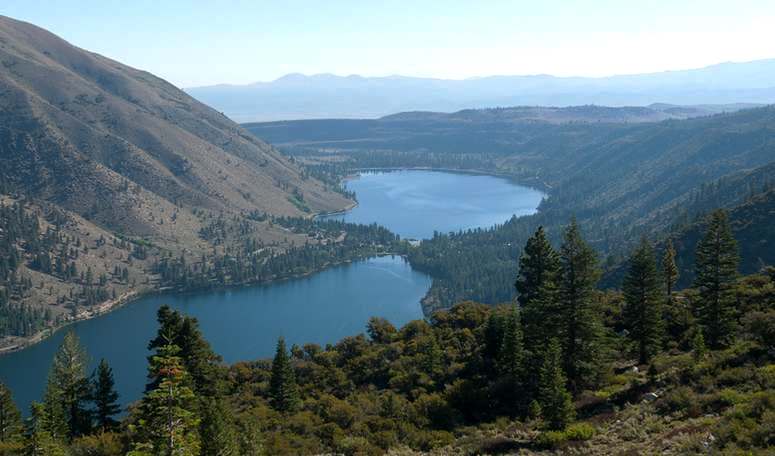 Twin Lakes near Bridgeport, California, is the perfect escape from the stress and challenges of everyday life. Fish, hike, or just sit back and enjoy the spectacular scenery. For those wishing to stay a few days, there are plenty of campgrounds to choose from. Visitors seeking the comforts of home Twin Lakes Resort and Annett's Mono Village offer cabin rentals in an Alpine setting.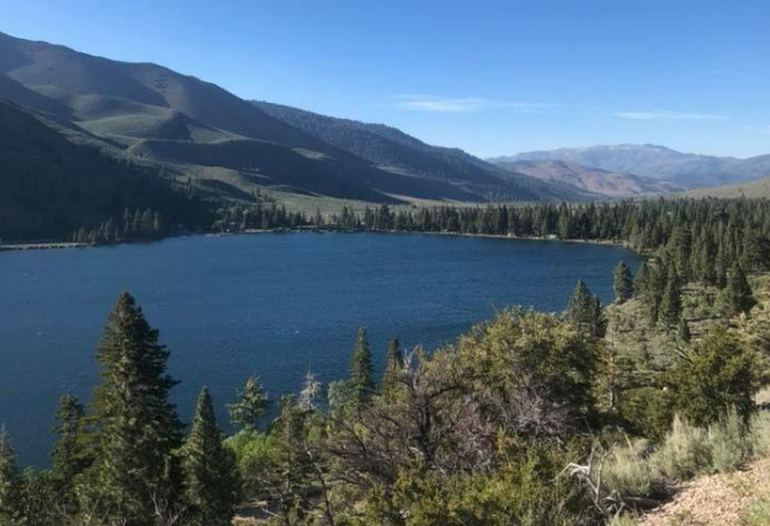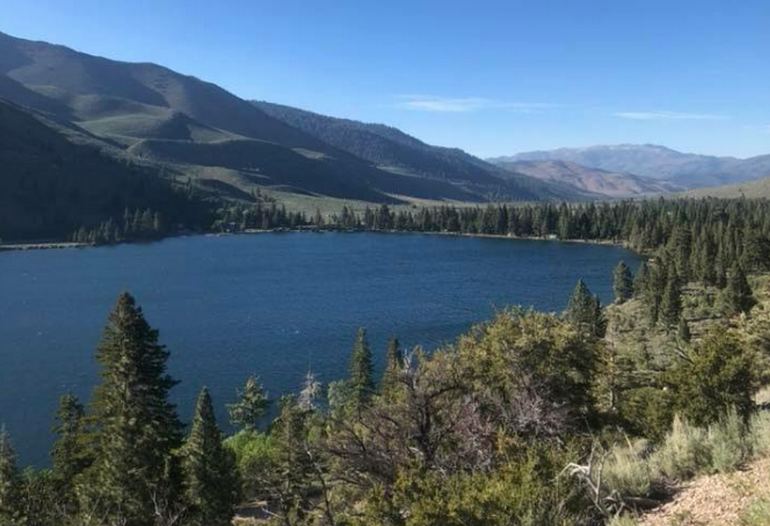 Fishing at Twin Lakes
Fishing is one of the most popular activities at Twin Lakes. Several species of trout can be found in the rivers and lakes in the Bridgeport area. These include Rainbow, Brown, and Cutthroat varieties. The current California state record brown trout was caught in the Upper Twin Lakes and weighed a hefty 26lbs 8oz. Most of the trout in the lakes is Rainbow in the 1 – 5-pound range.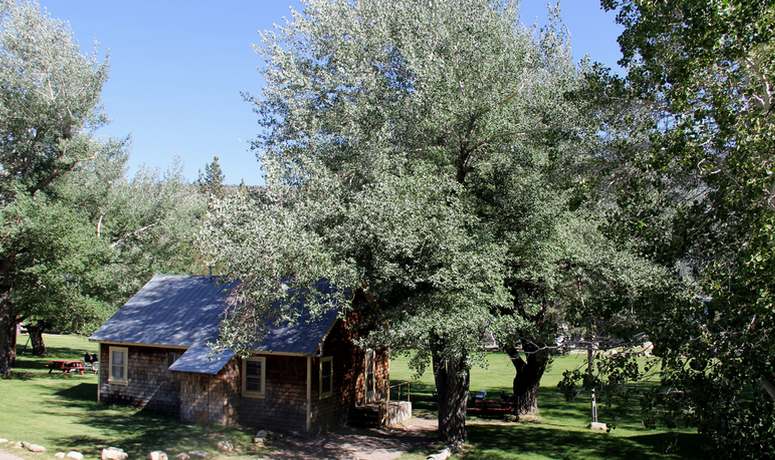 Twin Lakes Resort
Twin Lakes Resort on the lower lake features cabins that can be rented nightly or weekly. Each cabin includes towels and bed linen, a BBQ pit, cooking utensils, and a picnic table. There is a laundromat on-site, as well as a general store. The store is stocked with canned goods, candy bars. Fresh produce, baked goods, and much more. Website.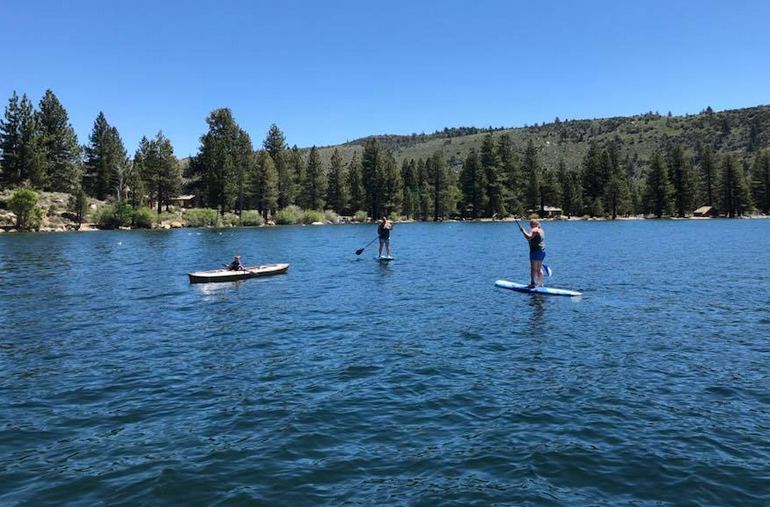 Boat Rentals
The tackle shop at Twin Lakes Resort is well-equipped to get you geared up and out on the water. Marina services include boat rentals. Kayaks, paddle-boards, Pontoon Boats, Aluminum Fishing boats are all available. The Marina and Tackle shop is open from the last Saturday of April until early November.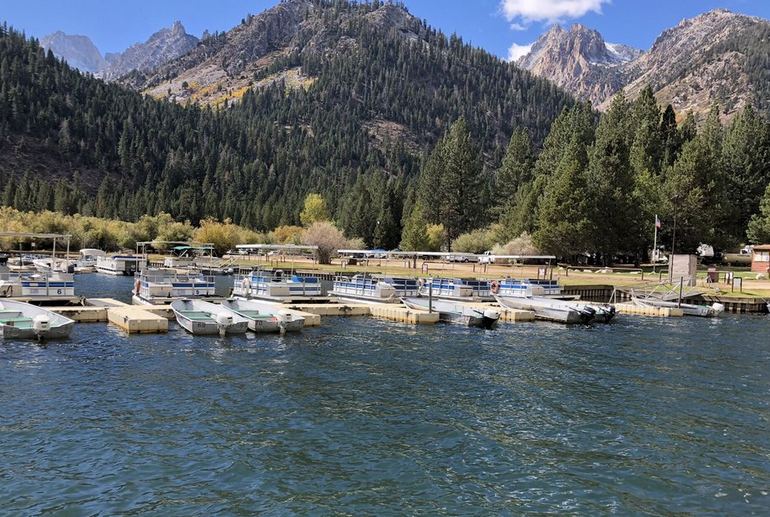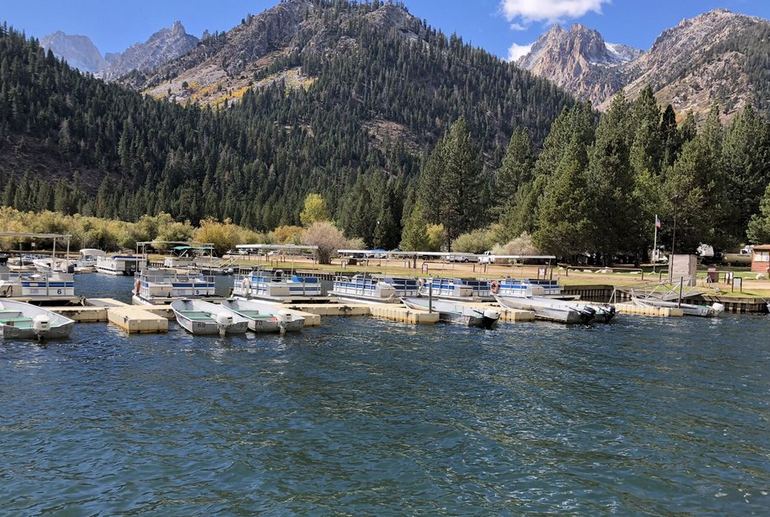 Annett's Mono Village
Annett's is located on the upper twin lake and features RV sites that start at around $30 a night. Sites are also available for long-term rentals should you find Twin Lakes too lovely to leave. Camping here is first-come, first served. There are no reserved sites. Annett's Mono Village also features cabins and rooms starting at around $90.00 per night. Boat rentals, cafes, and stores are on site. Website.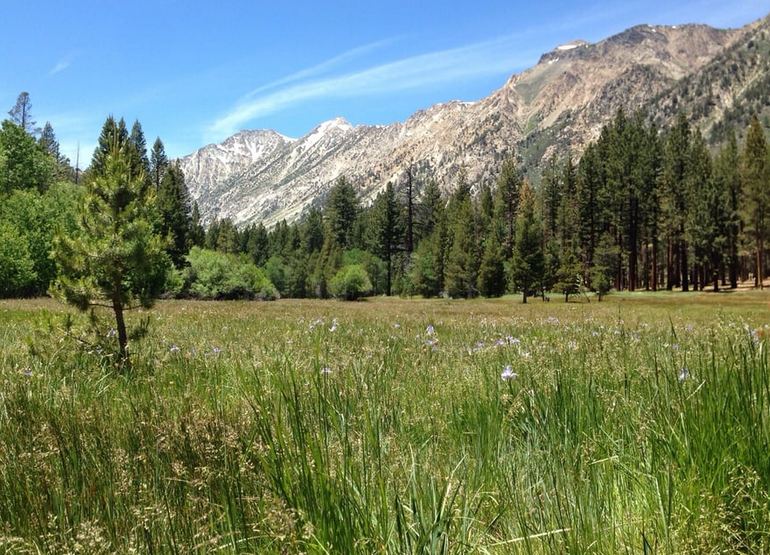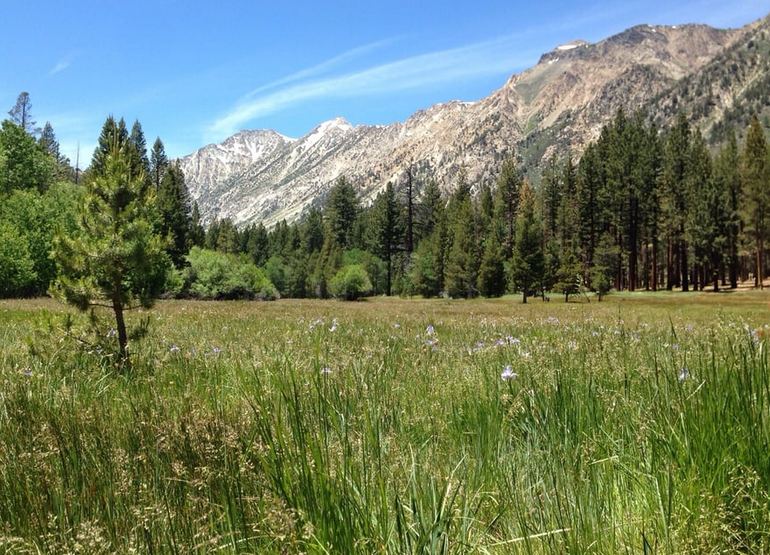 Hiking Twin Lakes
While the most popular activity at Twin Lakes is fishing, the area offers some spectacular trails to explore. Horse and Cattle Creek Canyon Trails run along the south side of Upper Twin Lake. Both trails offer views of the mountains and lakes. 4-mile Barney Lake Trail starts near Mono Village Campground. The trail follows the bank of Robinson Creek through meadows until it reaches the snowmelt-filled Barney Lake.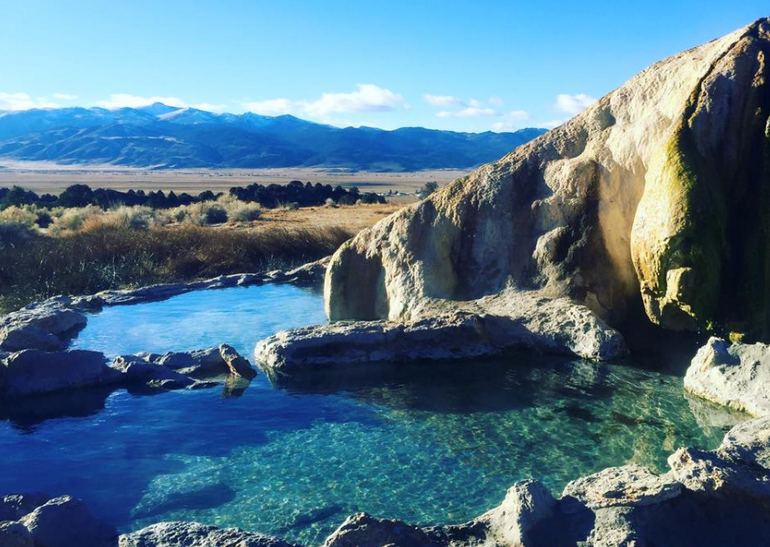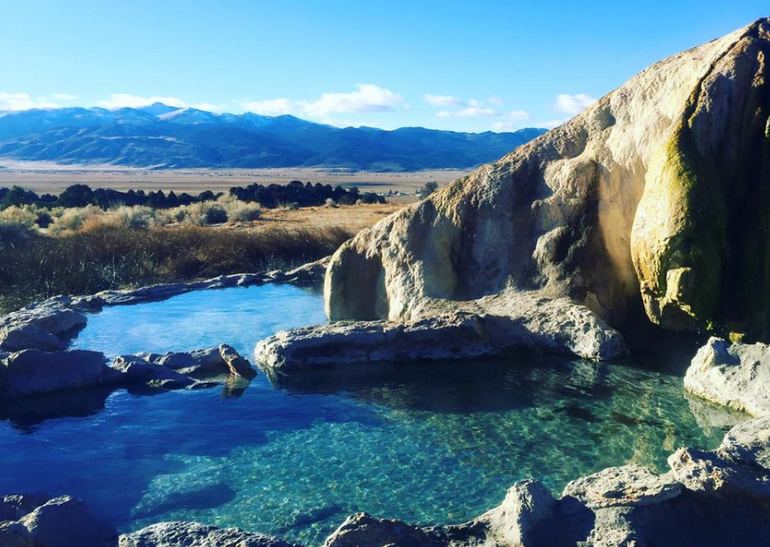 Nearby Twin Lakes Travertine Hot Springs
Only 12 miles from the resort is the scenic Travertine Hot Springs. A perfect place to soak and relax in hot mineral water and enjoy the view of California's Eastern Sierra. Take Route 395 south of Bridgeport half a mile. Turn left at Jack Sawyer Road, adjacent to the Ranger Station. Follow the road one mile to the springs.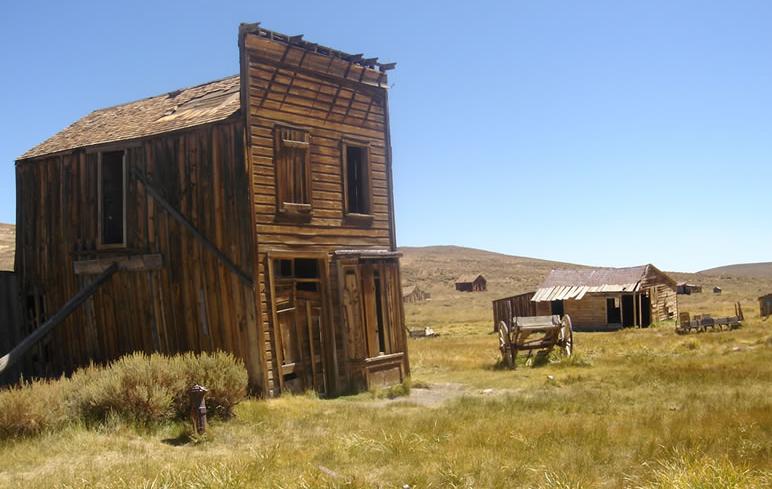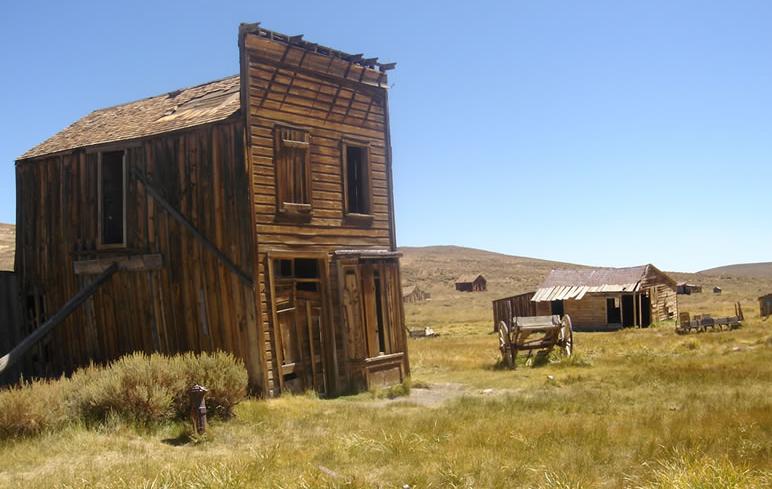 Bodie Ghost Town
The well-preserved ghost town of Bodie is not far off, and another important building, the Mono County Courthouse in Bridgeport, will be of interest to any history buffs. Bodie is located 7 miles south of Bridgeport along Highway 395. The last four miles of Bodie Road are not paved, but most cars can make the trip if they drive slowly.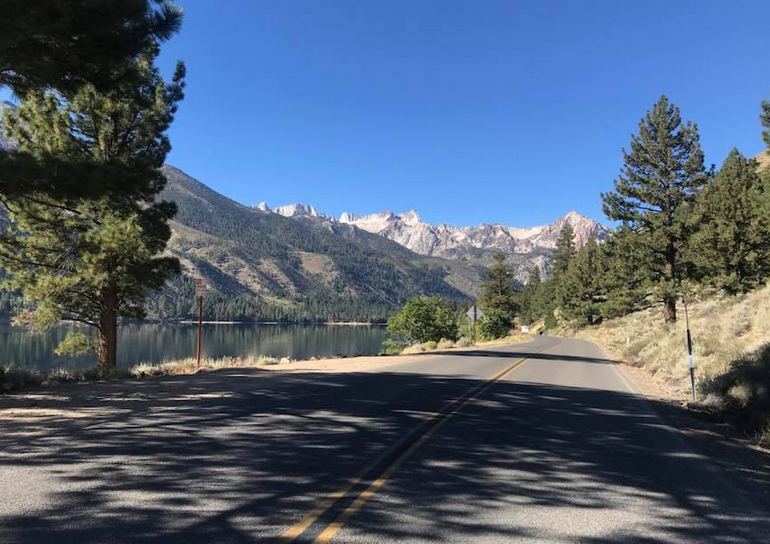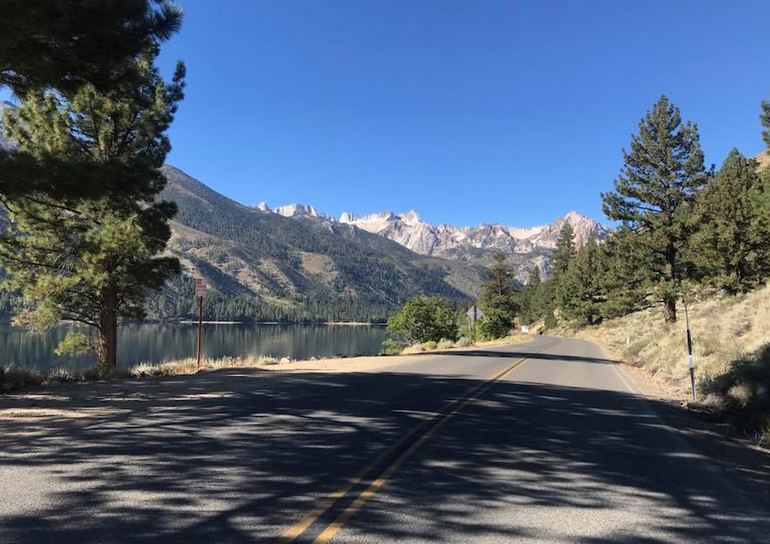 Getting to Twin Lakes
Twin Lakes can be visited in summer or winter. However, most people visit during the spring or summer. Every year brings more visitors to the lakes, so you may not want to wait too long to plan your visit to the "California Alps." Take US Highway 395 to Bridgeport, CA. Take Twin Lakes Road 11 miles until to reach Lower Twin Lake.