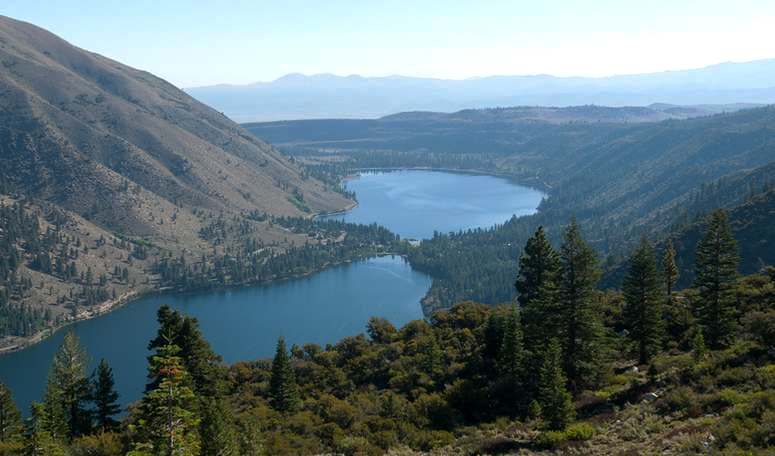 Twin Lakes Bridgeport is the perfect escape from the stress and challenges of everyday life. Nowadays, most of us live in urban centers or the suburbs that surround them. It can be good to get away. We've found a perfect place to unwind. Twin Lakes, Bridgeport is far from the rat race. Fish, hike or just sit back and enjoy the spectacular scenery.
The area can be visited in summer or winter. There is always plenty to do in any season. Bridgeport is known to have some of the finest winter backcountry recreation around. Snowmobile, cross-country ski, or even dog sled the more than 500 miles of multiple use trails that have been created.
Every year brings more visitors to the area, so you may not want to wait too long to plan your visit.
Twin Lakes Bridgeport Resort
The Twin Lakes Resort is one of the best accommodation options in Bridgeport. New owners took over in recent years, and significant improvements have been made. Even outdoor enthusiasts that have been coming to the Twin Lakes Resort for decades say the property is better than ever.
Resort staff is super friendly, and always on hand to help out. The resort is open 365 days a year, and every effort is made to reserve specific sites or cabins for Twin Lakes guests.
Eight different cabins are scattered around the resort. The largest can accommodate 11 people. Nightly, weekly, and monthly rentals are offered.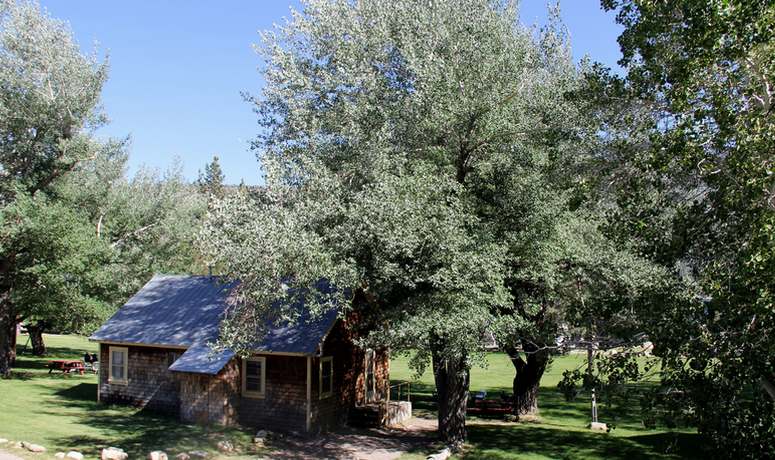 Each cabin includes towels and bed linen, a BBQ pit, cutlery and cooking utensils, and a picnic table. Pets are permitted both in the cabins as well as at the RV sites. RV sites start at around $30 a night and are available for long term rentals should you find Twin Lakes too lovely to leave!
There is a laundromat on site, as well as a general store. The store is stocked with far more than canned goods and candy bars. Fresh produce, baked goods, meat, and much more can be purchased. It wouldn't really be proper camping without a cold beer or a nice glass of wine. Both are always in stock.
The boutique offers one of a kind souvenirs and gifts to bring back for those unfortunate family members or friends who didn't get to come along.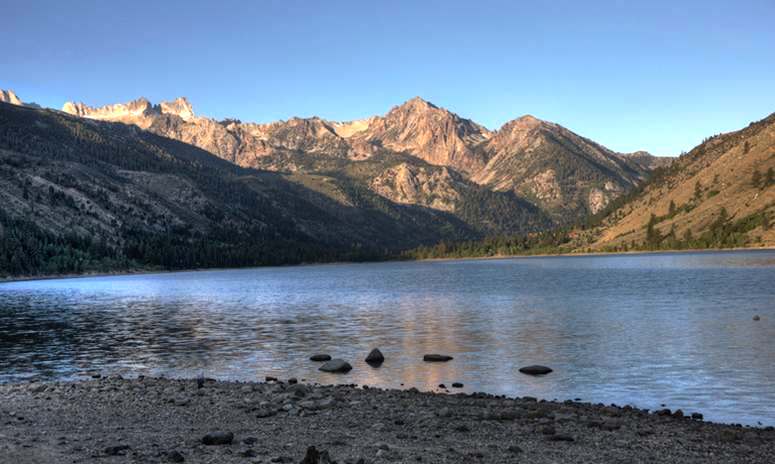 Fishing is one of the top draws at Twin Lakes. Several species of trout can be found in the rivers and lakes in the Bridgeport area. These include Rainbow, Brown, and Cutthroat varieties.
The tackle shop at the resort is well-equipped to get you geared up and out on the water. Marina services include boat rentals (these too are pet-friendly!) and mooring. Kayaks and paddle boards can also be rented.
Nearby Twin Lakes Bridgeport
Only 12 miles from the resort is the scenic Travertine Hot Springs, perfect for a half day trip off site. Historic Conway Ranch dates back to the early 1800s, and some of the original buildings still stand. There are breathtaking views across the valley. Be sure and bring your camera.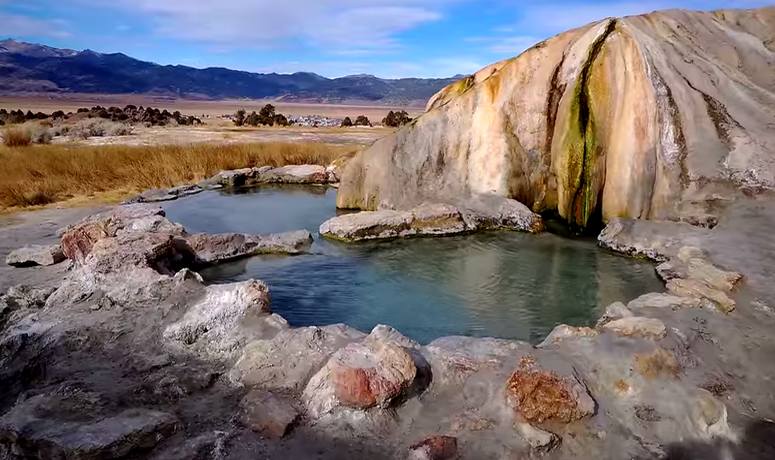 If you feel Lady Luck is on your side, head to Topaz Lake. There are a casino and cafe, as well as more fishing spots and trails to explore. The well-preserved ghost town of Bodie is not far off, and another important building, the Mono County Courthouse, will be of interest to any history buffs in your group.
Nature lovers will want to make an early start to see the Mule Deer that frequently feed on the resort grounds. While Twin Lakes offers a great getaway for families and friends, the wired world is never too far away. Internet access is available.
With so much natural beauty to absorb, we suggest leaving the mobile phones, laptops, and other high-tech toys at home. Take your busy life down a few gears, settle into neutral, and relax at the Twin Lakes Resort.