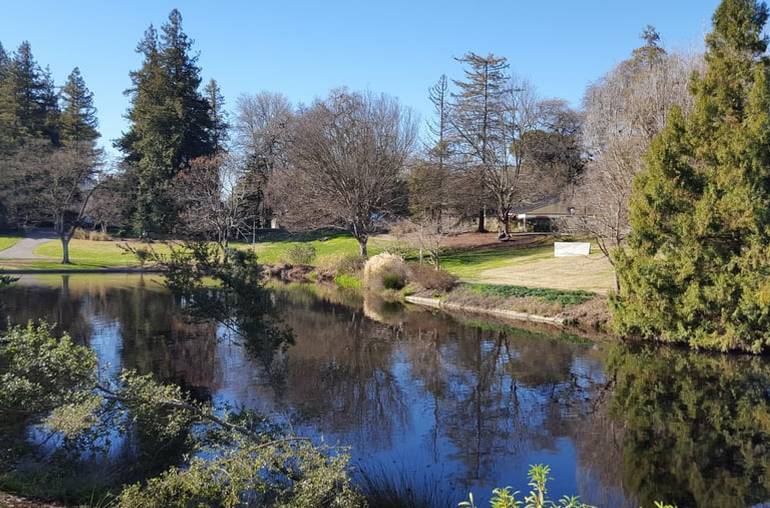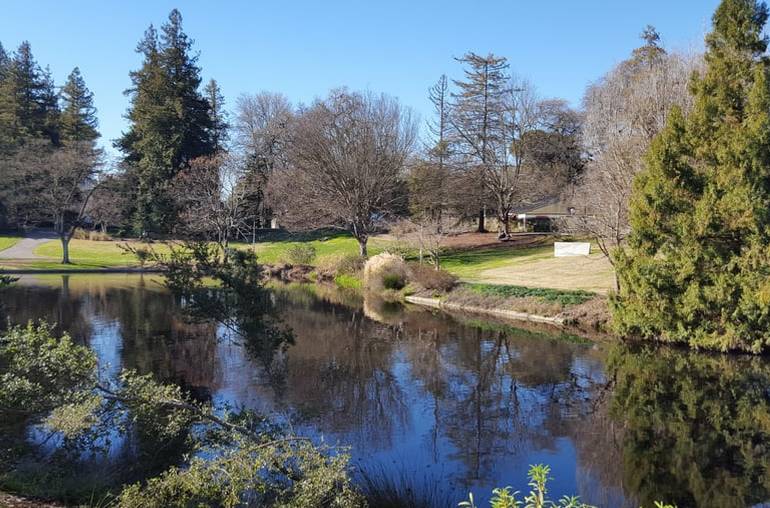 Davis' crowning jewel may well be the UC Davis Arboretum. The gardens are open 24 hours a day, and there is no admission fee. Visitors travel to the arboretum for incredible gardens, interactive exhibits, guided tours, and to purchase plants for their home gardens.
Founded in 1936, the UC Davis Arboretum stretches across 100 acres along Putah Creek. Twenty-two thousand trees and plants representing different geographic areas, plant groups, or horticultural themes on the grounds.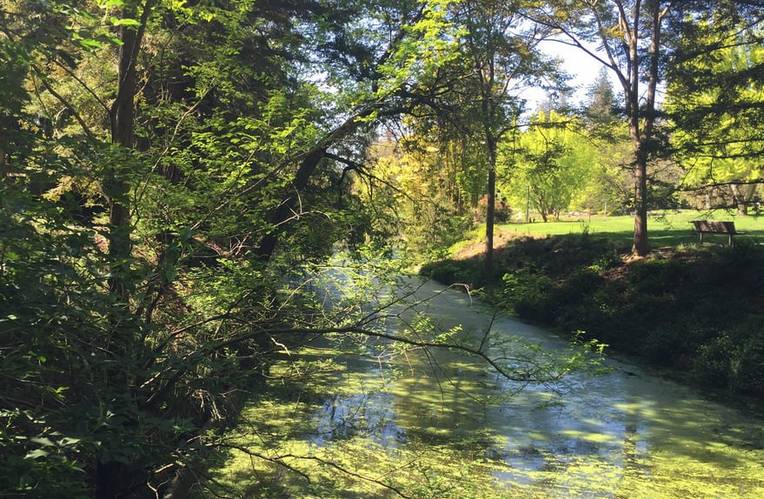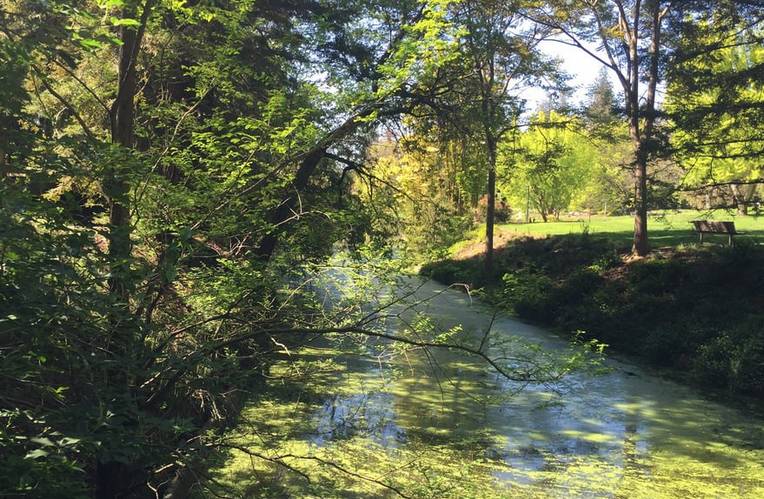 The former home of the Patwin people, the Arboretum, maintains an ancient oak that was a boundary marker on an early Mexican land grant.
Putah Creek (Green River) [s dammed to create the waterway and lake in the garden and as a flood control measure. Because the water in the creek has nowhere to flow during the summer months, the stream suffers from green algae.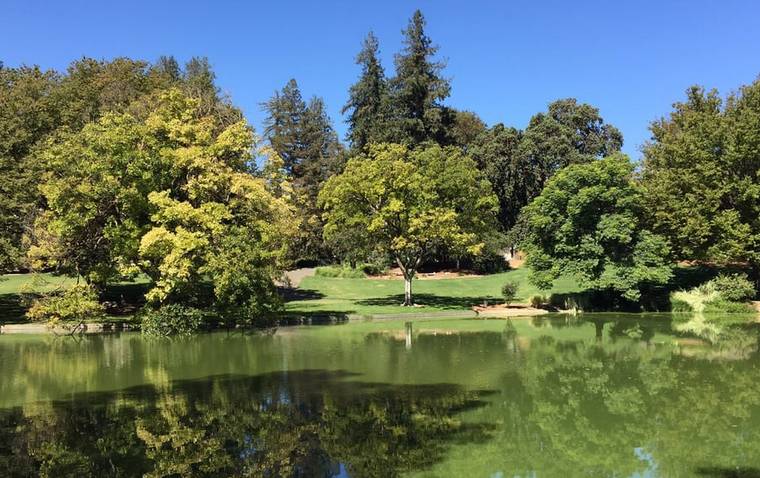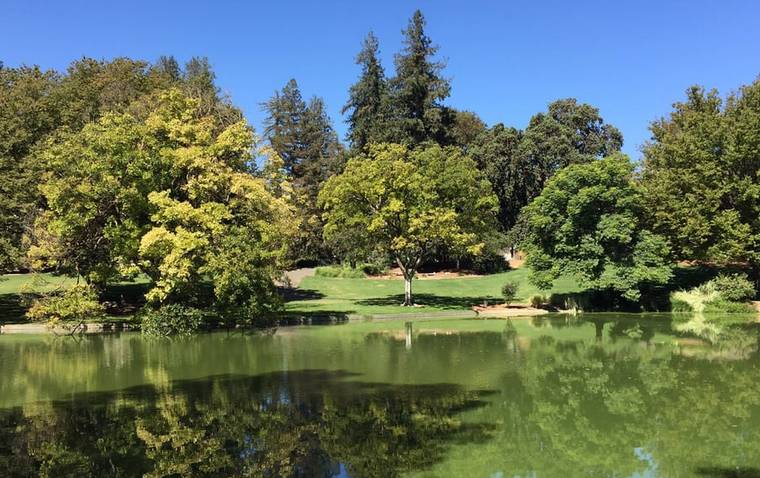 One animal that seems not to mind the green algae are river otters. Several of them have taken up residence in the Arboretum's waterway. Regrettably, the river otters scare off ducks that eat the duckweed, which contributes to the algae problem.
UC Davis Arboretum is a lovely place for a walk to enjoy nature. When the UC Davis UC Davis is session, the garden is usually busy with students. So the best time to visit is on a weekend or a school holiday.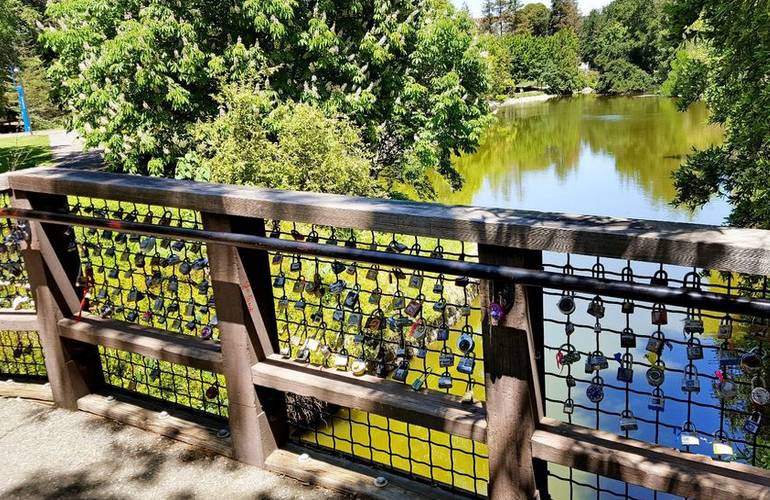 Enjoy the artwork tiles in the oak grove, relax in the redwood grove, or visit the turtles in the waterways. The Shields Gazebo is an accessible wedding location for its climbing, flowering vines, and lush surroundings.
UC Davis Arboretum Plant Sale
Several times a year, plant sales are held at the Arboretum Teaching Nursery. Sales from the plants help support the Arboretum and a great way to spruce up your home garden.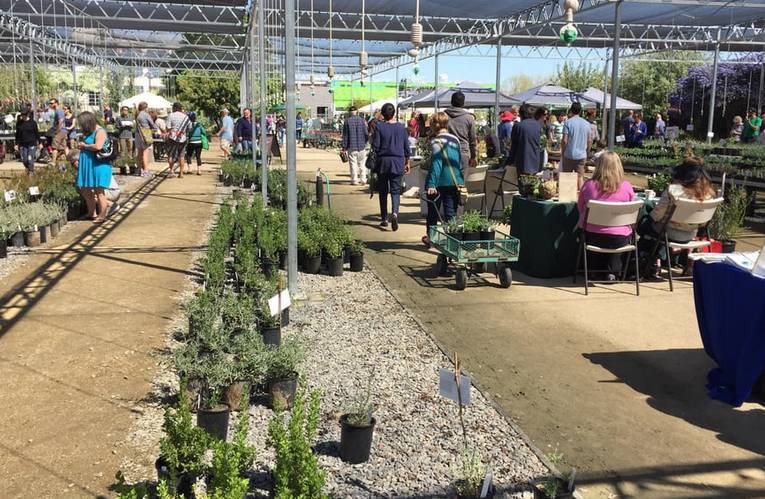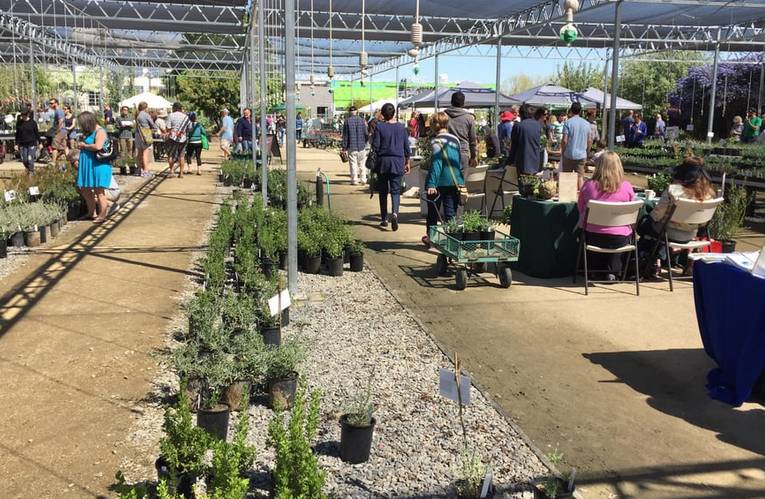 UC Davis Arboretum Valley Oak Cottage, LaRue Road. The gardens are open 24 hours a day, every day of the year, and admission is free—map of the Gardens. Parking is free on Saturday and Sunday and costs $9.00/car on weekdays.