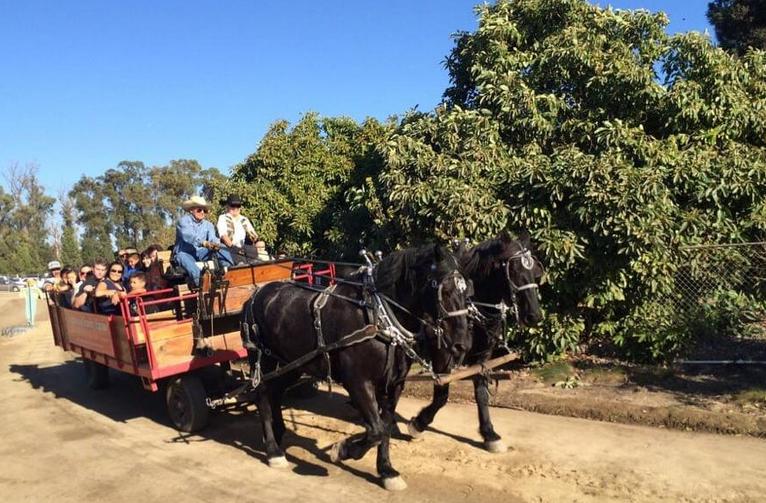 Underwood Family Farms is a 40-acre working farm in Moorpark, California. They grow fresh vegetables and fruits and sell them at Underwood farm stores and certified farmers' markets throughout Southern California.
This wonderful farm makes a great family day trip. Your kids will love the u-pick area and have a blast on the tractor tour.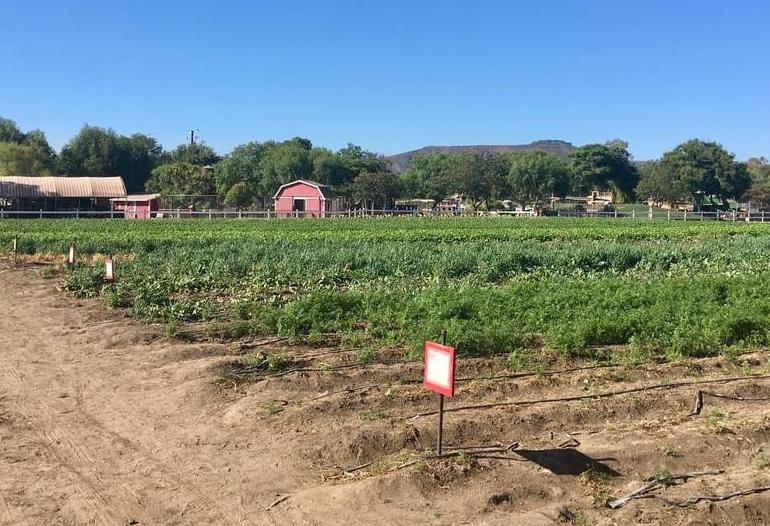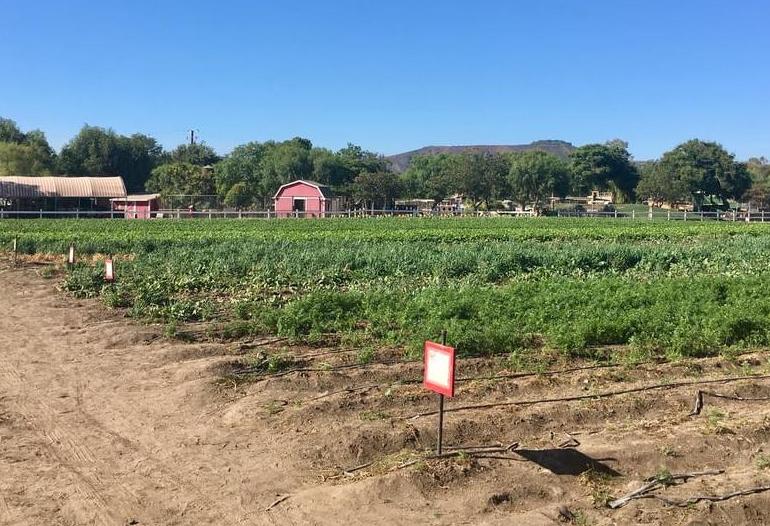 The Moorpark location offers year-round U-pick seasonal fruits and veggies. Admission to the Farm Center, including the u-pick area, is $3.00 Monday through Friday and $5.00 on the weekends.
With so much to do a trip to the farm is affordable and everyone gets to see how food grows.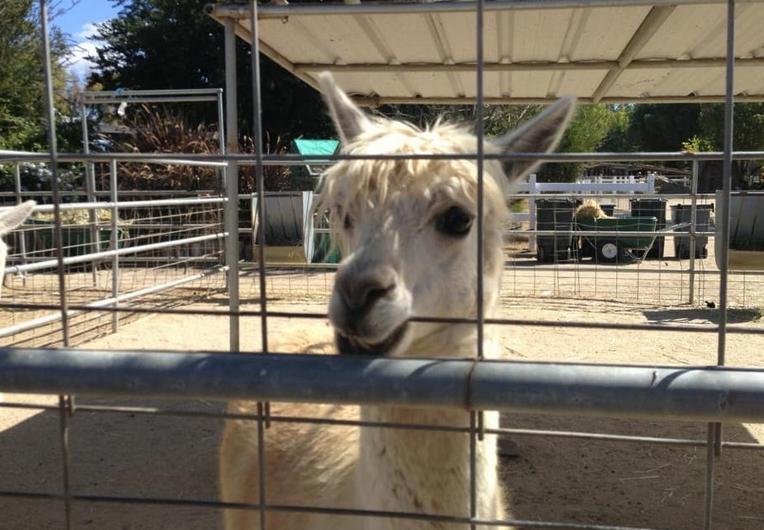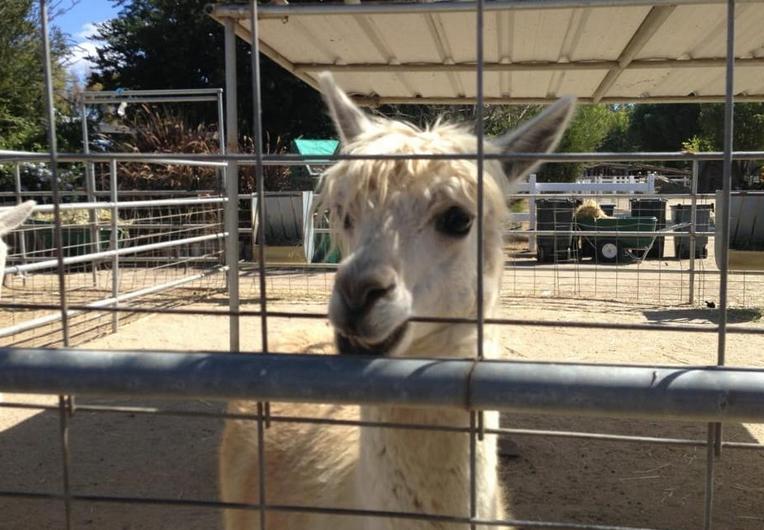 Weekend admission includes a tractor-drawn wagon ride around the farm and to the Pick Your Own fields. The Farm Center is open from 9:00 am to 6:00 pm 7 days a week March – November and on weekends in December. Most picked items are priced by the pound.
If you don't want to pick your own you can buy them from the farm produce stand. The farm asks you to bring your own clippers for pick-your-own crops and dress for farming. There is also a petting zoo where you can up close to farm animals or ride a pony.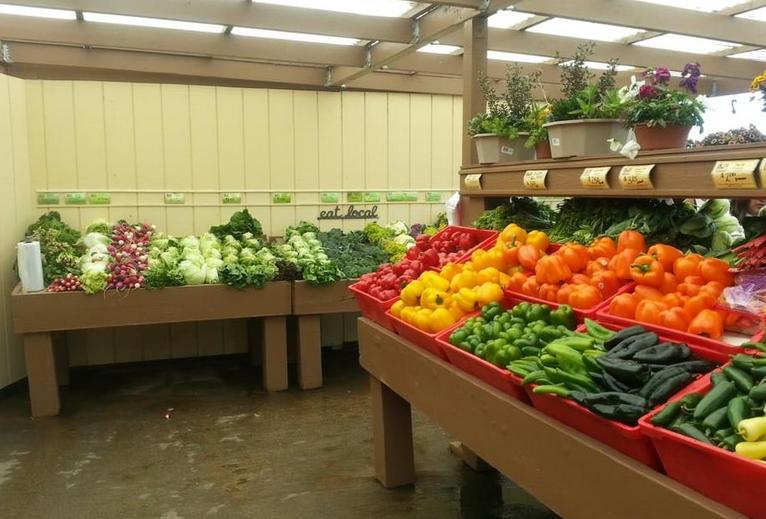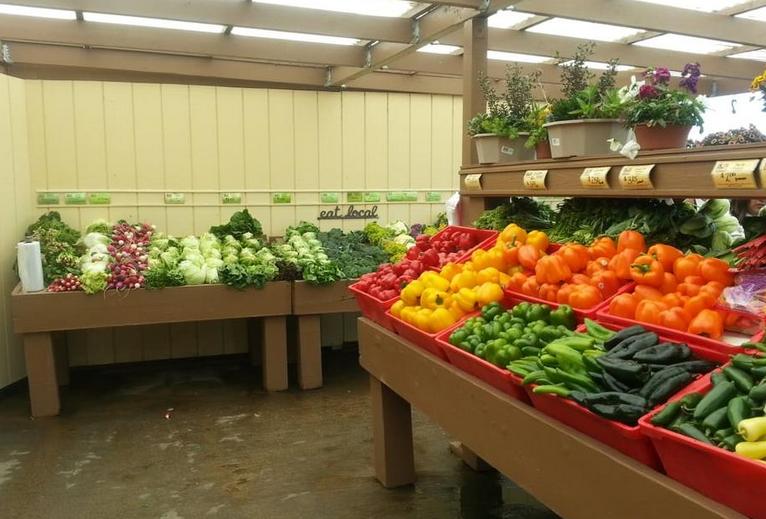 The farm store carries farm-fresh produce along with an assortment of honey, nuts, juices, dried beans, farm fresh eggs, and cut flowers.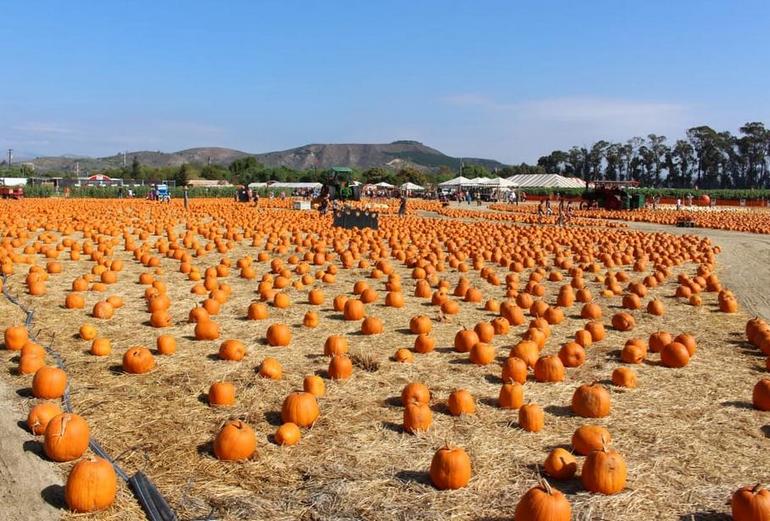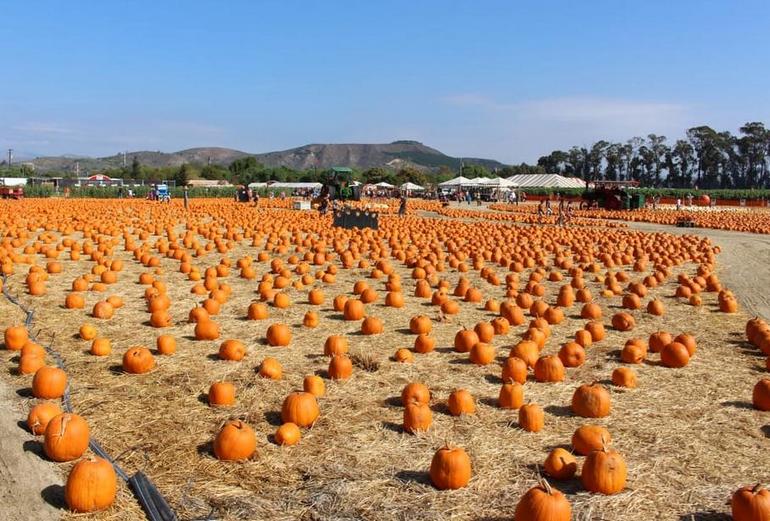 Underwood Family Farms Events
Underwood Family Farms have lots of events throughout the year including Easter on the farm, Wild West Weekend, Tractor Weekend and the fabulous Fall Harvest Festival.
The most popular events are the Fall Festival which is all about pumpkins and feature displays of pumpkins, squash, and gourds. You can pick your own pumpkin at the festival, which runs throughout October and ends on Halloween with a costume parade.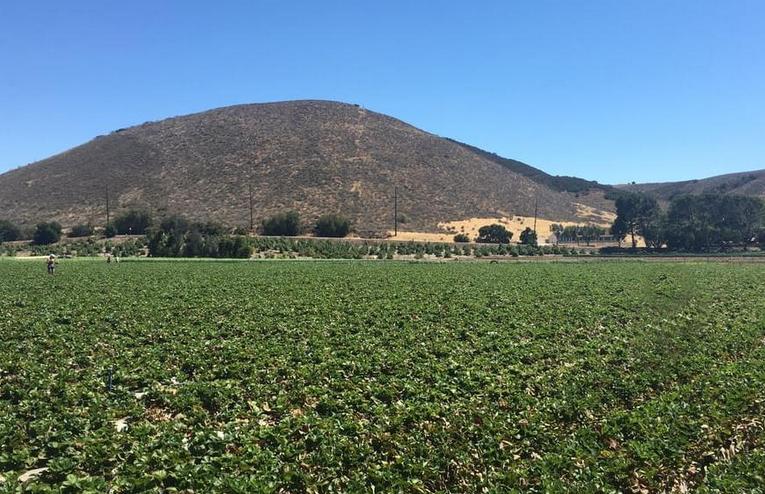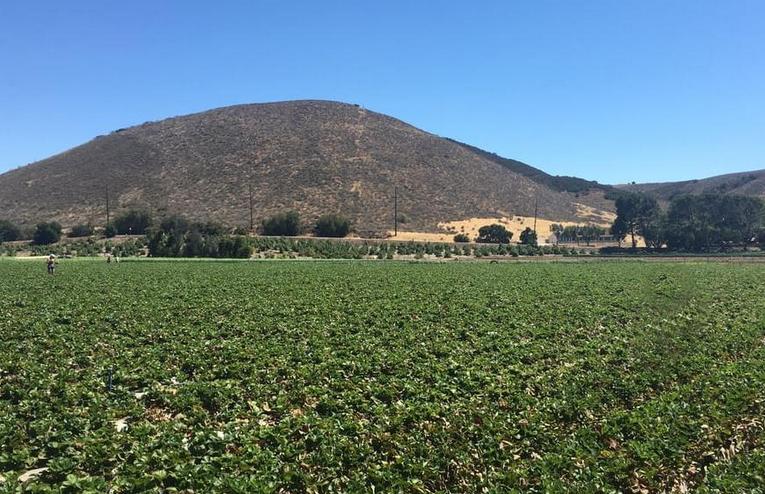 Underwood Family Farms practice a method of farming called sustainable agriculture. Using integrated pest management, compost, and minimal pesticides, they are committed to growing healthy and flavorful products while also using the best farming practices.
For farm-fresh produce and a fun-filled day make your next day trip a visit to Underwood Family Farm.
Farm Birthday Parties
Underwood Family Farms Birthday Parties. Parties for up to 15 kids and include a wagon ride around the farm, unlimited pony rides, moon bounce, caterpillar tunnel, grooming corral, and trike trail.
They are also invited to play in the animal center and in numerous grassy areas on the farm. Food and cake are not included in the price of the party. Underwood can provide a farm cake for an additional cost and you can get pizza delivered to the farm. Parents are responsible for clean-up.
Where is Underwood Family Farms
Underwood Family Farms have two locations. Moorpark Farm Center 3370 Sunset Valley Road Moorpark California.
The second location is at .5696 Los Angeles Avenue, 400 yards from the corner of Los Angeles Avenue and Somis Road in Somis, California.