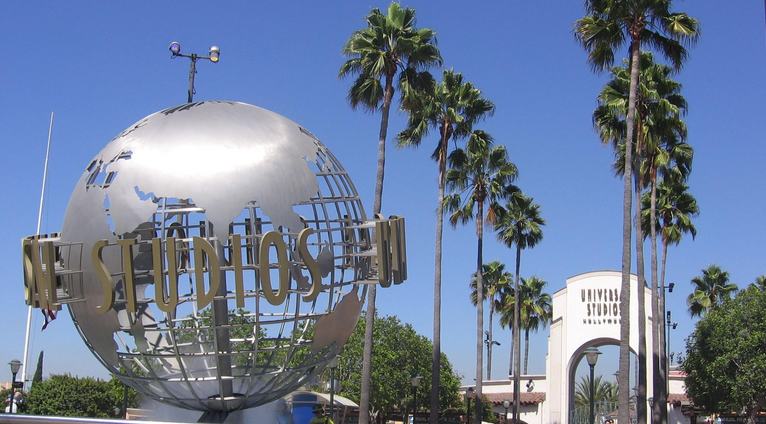 Universal Studios Hollywood is partly a working movie studio and part theme park. The main attractions at Universal Studios are the movie studio tour, thrill rides, and amazing shows.
We recommend visitors buy discount tickets ahead of time online. A ticket purchased at the gate is rarely the best-priced option. Check below for current ticket offers.
Open starting April 16, 2021, to California Residents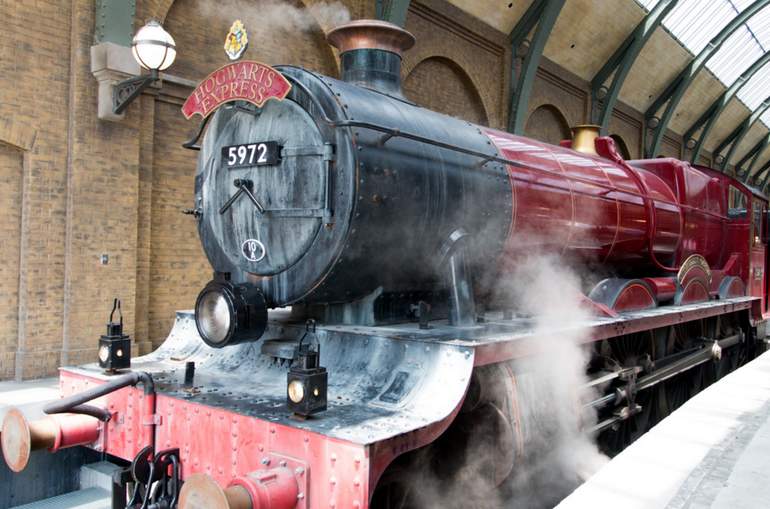 Visiting Universal Studios Hollywood
Guests should try and arrive at the park at least 30 minutes before the park opens to allow for parking and the walk to the main entrance. We suggest the first thing you do from the main entrance is head to the escalators and hop on the Universal Studios backlot tour. Smart guests start with the backlot tour. Afternoon lines for this ride can be huge. Go here first!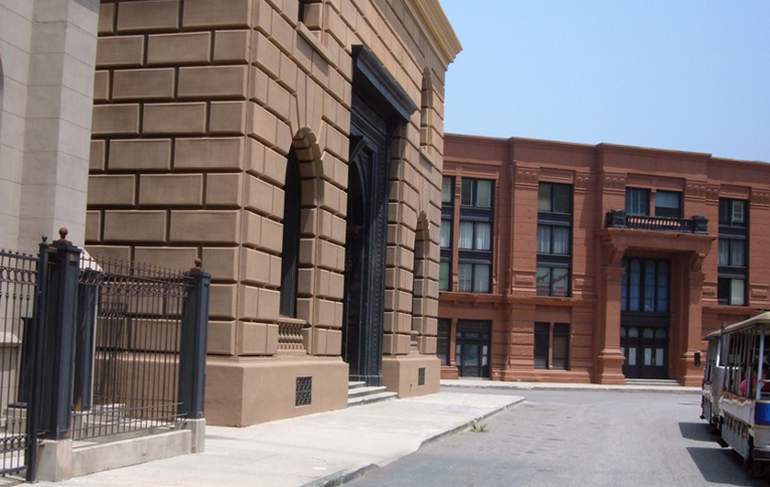 Universal Studios Back Lot Tour
Visitors board 60 passenger trams that take them on tour to see sets and locations from some of the most iconic films and TV shows in history.
The 60-minute guided tram tour also features several shows and rides along the way, including a backstage look at some of the studios, sound stages, prop warehouses, and executive offices.
Once visitors come from the tour area and back to the park, they will find the Simpsons' ride, which combines 3D with artificial motion, to give riders the feeling that they are experiencing everything they are watching.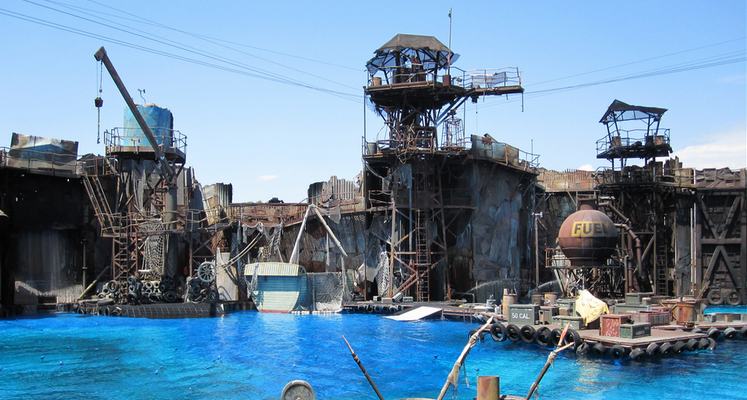 Waterworld Universal Studios Hollywood
Next is the live Waterworld show, which features plenty of action, fire, and explosions, just like in the Waterworld movie starring mega movie star Kevin Costner.
Just nearby is two additional movie theatre-type shows — Terminator 2: 3D and Shrek 4D. Both combine 3D film and live-action on stage.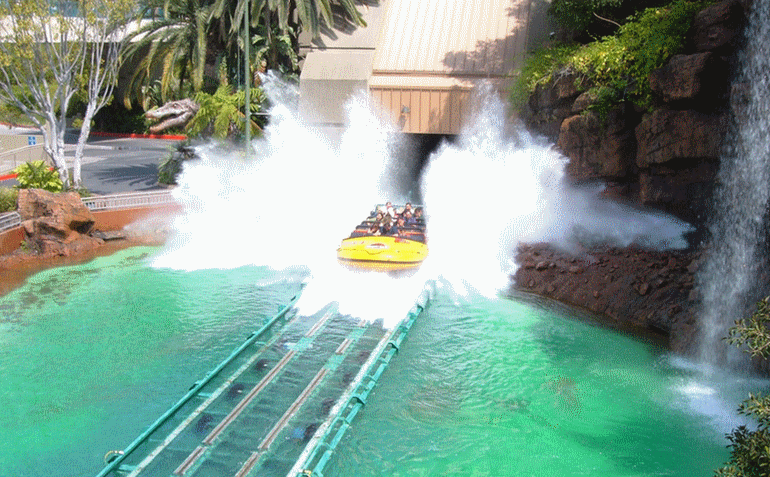 Jurassic Park River Adventure
Moving on to the lower lot, guests will want to start with the Jurassic Park River Adventure, a water ride that will leave riders wet and want more. So, to quench that thirst, a ride on The Revenge of the Mummy, an all indoor roller coaster mostly in darkness, should please.
After guests check out Backdraft, they will want to head back to the upper lot to check out the Special Effects Stage and the Animal Actors Stage next door.
To end the day, visitors can visit  CityWalk just outside the theme park's main gates. Universal Studios Halloween Horror Nights
More ways to save
Costco & Ralphs Market may offer discount tickets on Universal Hollywood tickets. Subject to availability. Check your local store.
AAA members can save a few dollars in admission. US Military with ID can get a small discount on tickets.
Check the Universal Studios Hollywood website for deals. Sometimes they off exclusive deals for California residents. Annual passes are a great way to save if you live in SoCal.  The more times you visit, the more you save.