Located in the Alameda California, near Oakland, is a national treasure known as the USS Hornet, a floating city that allows visitors to experience life as if you were out to see for months on end. Construction started on the Navy aircraft carrier in 1942, and it she was put into service shortly thereafter.
She played a significant role in WWII, the Korean War, the Vietnam War, and later was used for transporting the Apollo astronauts as they returned from the moon.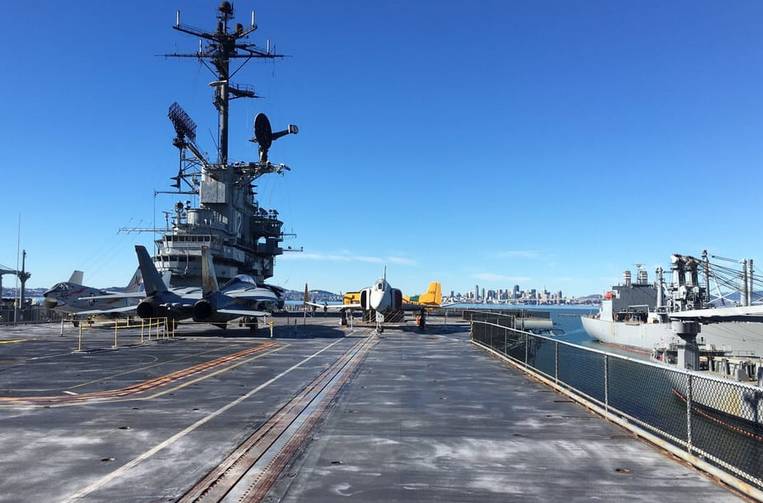 USS Hornet Tours
Tours of the ship are self-guided, the place is massive, and you have three decks to wander around. Volunteers are stationed throughout the vessel to answer any questions or direct you if you get lost.
After an after a short 10-minute history and safety video, you are free to explore the many passageways, compartments, and decks of this famous ship that you can squeeze into your visit.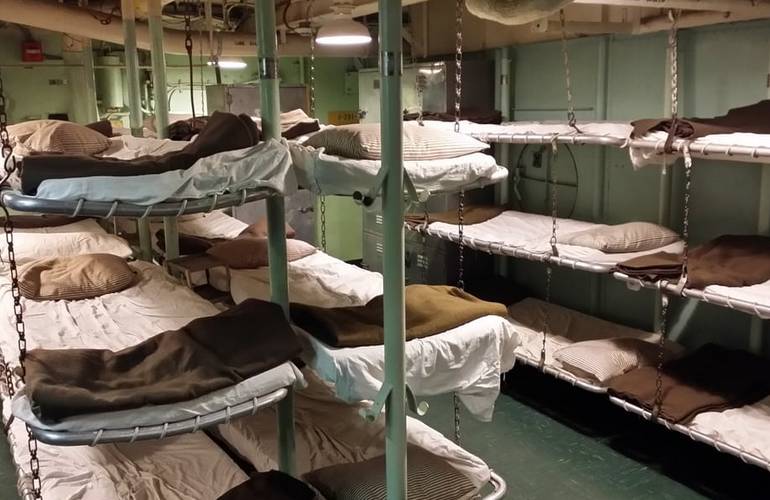 The USS Hornet Museum has many exhibits on historic aircraft and WWII, as well as the Korean and Vietnam wars while the Apollo moon mission and program are also covered.
Visitors are free to take a walk through the Officer's area, crew quarters, pilot ready rooms while experiencing the sense of awe that will come over you as you peer from the towering captain's bridge.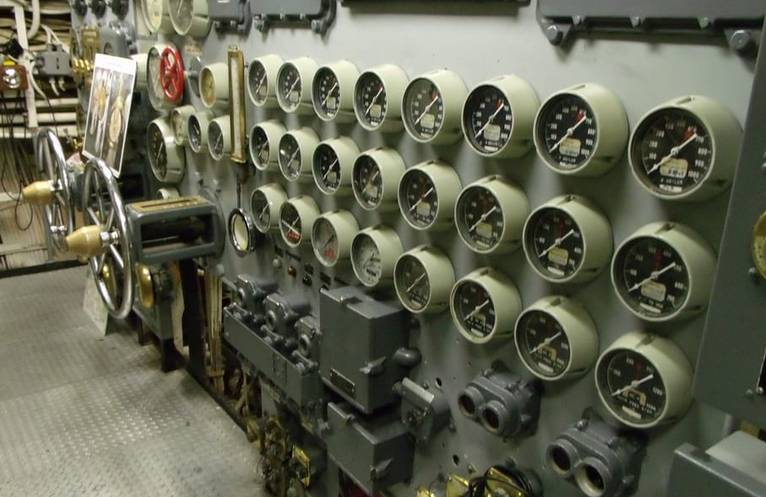 Many of the staff is former crew, and you can meet and experience their stories first hand, hearing their personal tales of life at sea. Then go enjoy lunch in one of the officer mess areas.
Seasonal events include the Flashlight Tour, which offers a behind-the-scenes tour including spaces that have not yet been opened to the public. It lasts three hours and is guided. Another popular event is Living Ship Day where you can experience an aircraft carrier in action through simulated flight operations.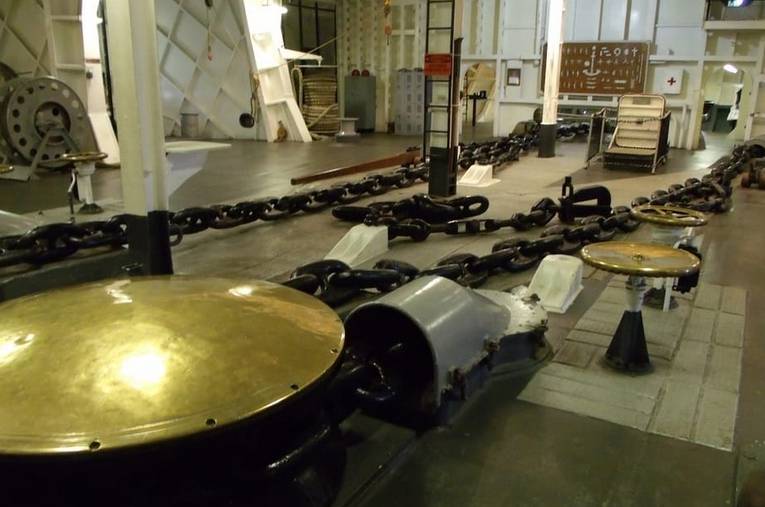 USS Hornet Haunted Warship
Besides its glorious war history, the Hornet is said to be one of the most haunted warships, as numerous supernatural events have occurred on board. She has been the subject of several TV shows such as MTV's Fear, Scariest Places on Earth, and Ghost Hunters.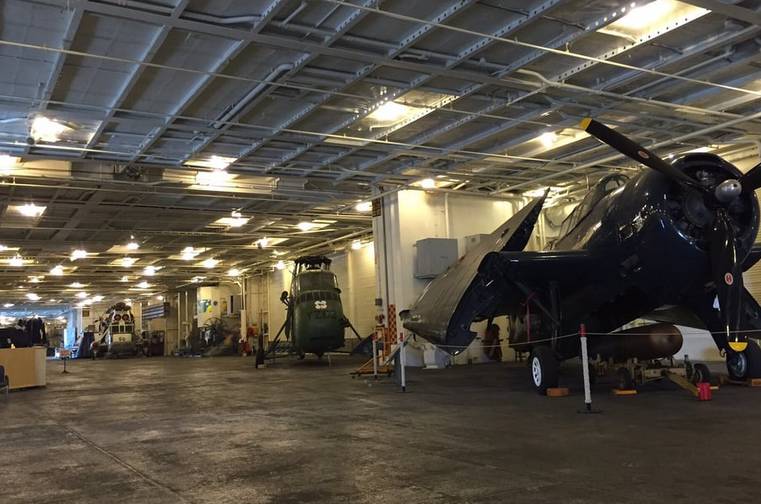 Aircraft are lifted to the flight deck and placed into launch position, and you participate in mission briefing, meet former crew, and get to sit in the cockpit of a real fighter jet. The flight simulator rides allow you to experience the thrill of being launched from the flight deck of an aircraft carrier.
If you work up an appetite a box lunch is available on site or you can have lunch waiting for you in one of the Officers' mess areas.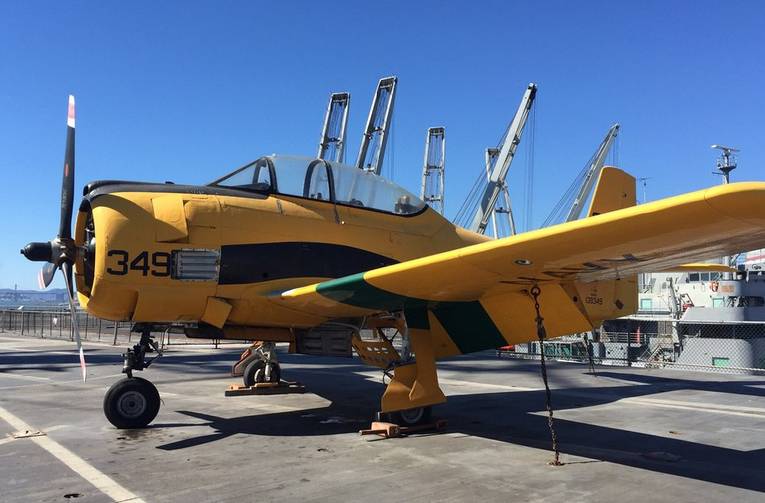 USS Hornet Admission
The USS Hornet is permanently anchored at the former Naval Air Station in Alameda. The ship is open daily, 10:00 am – 5:00 pm. There is ample free parking for automobiles and tour buses.
Discounts are available for seniors, military, and Students w/ ID. Group rates are available for 15 or more people with advance reservation. Group leader and bus drivers receive free admission.
The USS Hornet is located at 707 W Hornet Ave, Alameda, CA, Pier 3 Alameda, CA 94501 Phone: 510-521-8448 Tickets Information.
More Historic California Warships
USS Iowa Battleship San Pedro – USS Midway Aircraft Carrier San Diego.