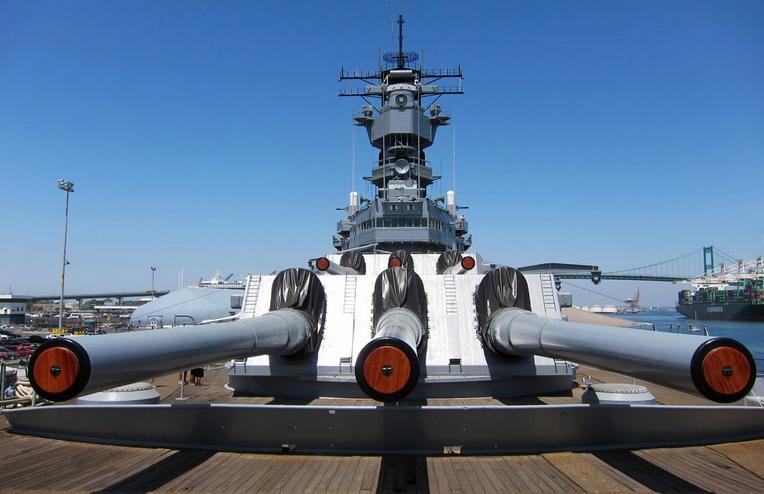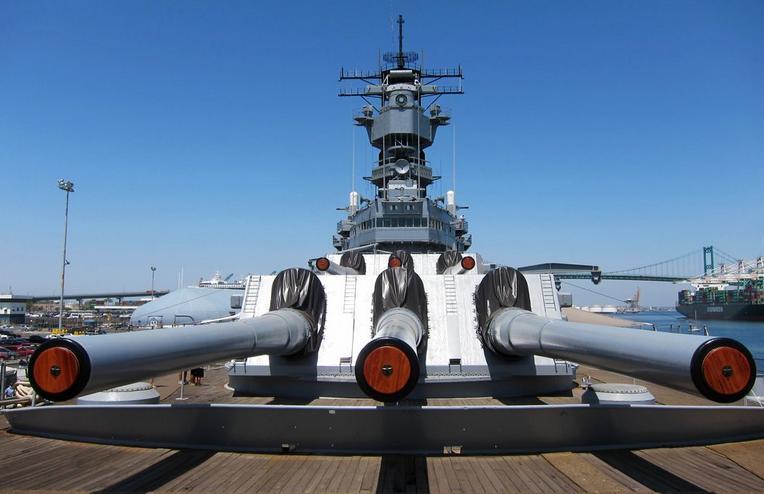 The Battleship USS Iowa is docked berth 87 Port of Los Angeles. Open daily for tours from 9 a.m. to 5 p.m. every day except Thanksgiving and Christmas.
Self-guided tours let visitors explore seven decks of this massive ship. One of the many highlights of this trip is the huge 16-inch big guns located on the main deck. The shells from these guns weighed as much as 2700 pounds and could travel over 20 miles to a target.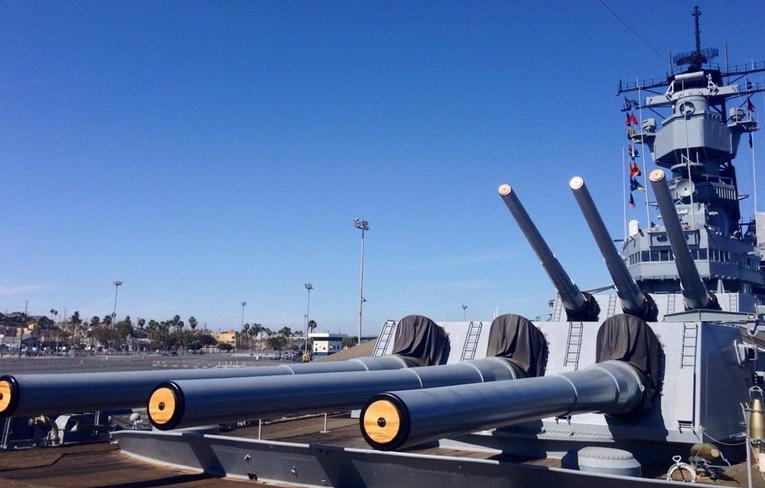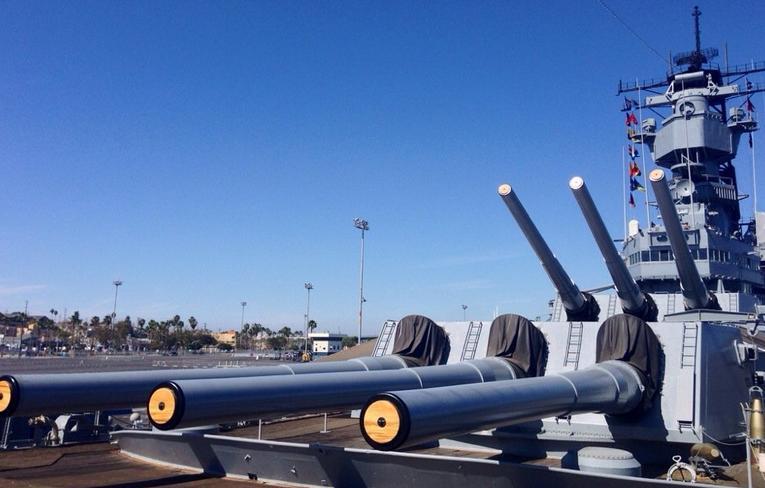 Commissioned in 1943, the three football fields long warship is the namesake of the Iowa class battleships launched by the United States during World War II. The others – the USS Missouri, USS New Jersey, and USS Wisconsin – are all currently floating museums. Nicknamed the "Big Stick," Iowa was used to shuttle President Franklin D. Roosevelt across the Atlantic Ocean.
This huge battleship is an interactive naval museum that honors and illustrates the contributions of the USS Iowa and its crew at important moments in American history.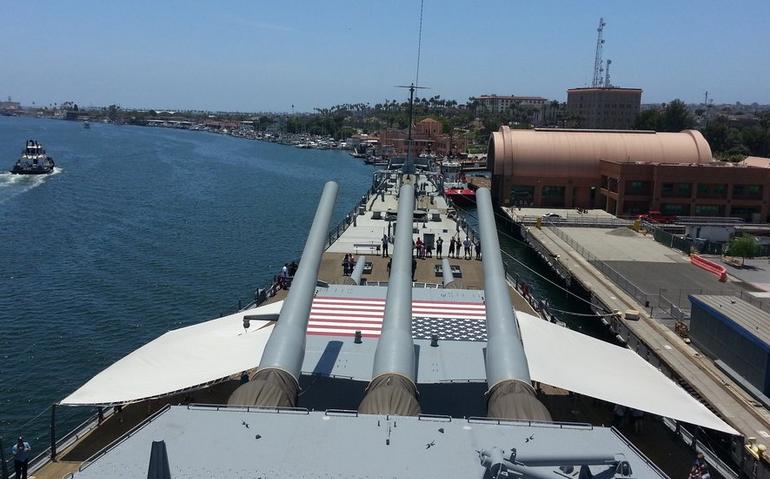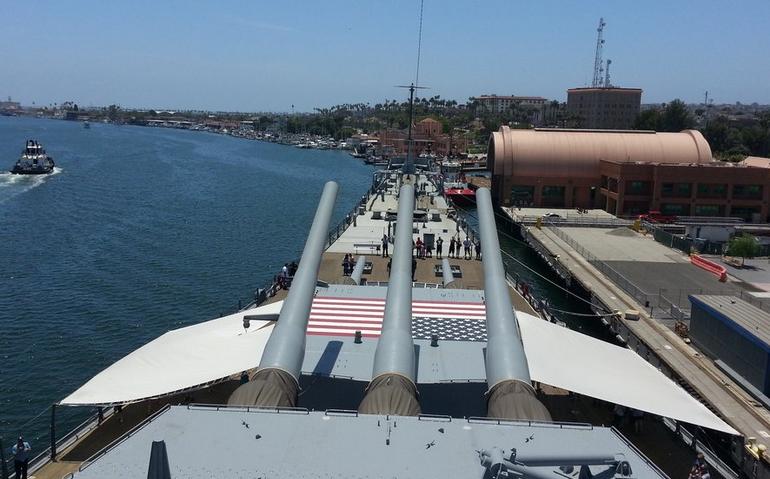 The USS Iowa is open to the public for guided tours, special events, and educational programs. Nearly every part of the ship is open to the public, including the command center, top decks, powder magazine rooms. Plan on spending about 2 hours exploring this historic ship.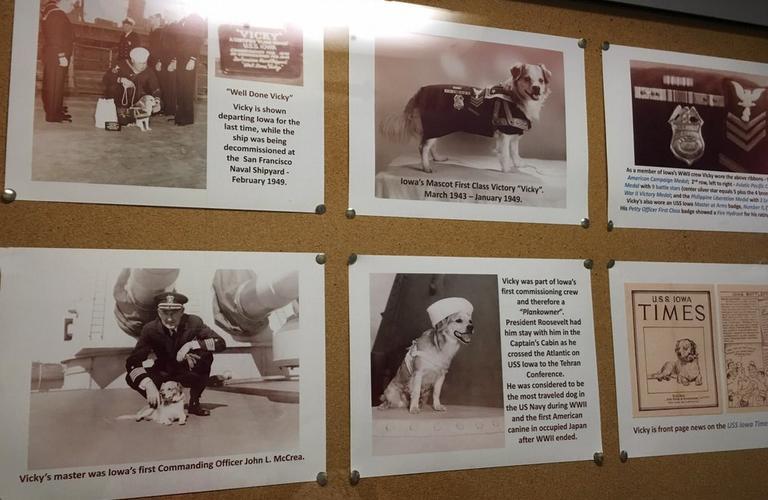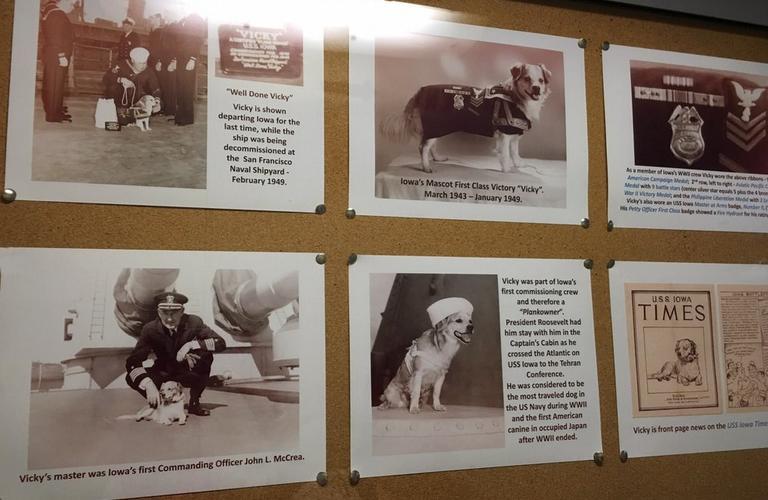 The USS Iowa is presented as a "living" ship that provides "at sea" experiences. Auditory and visual backgrounds, interactive exhibits, and commemorative information will help visitors to understand the history and function of the battleship.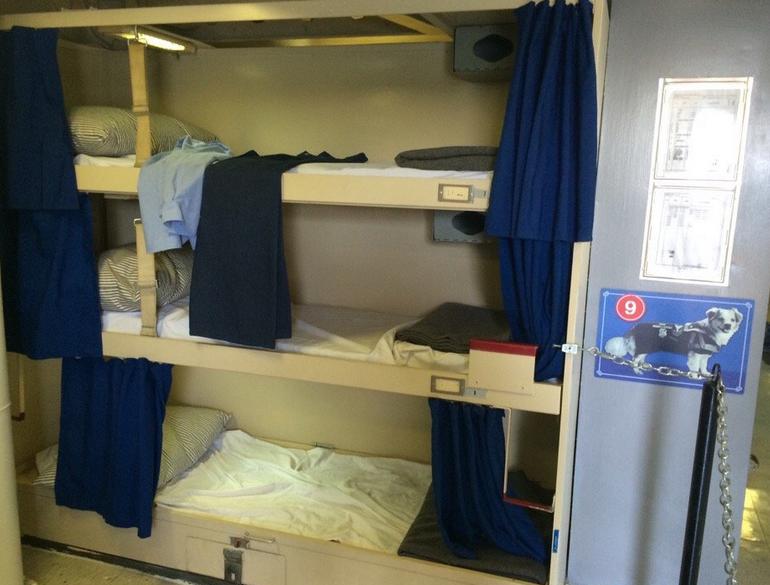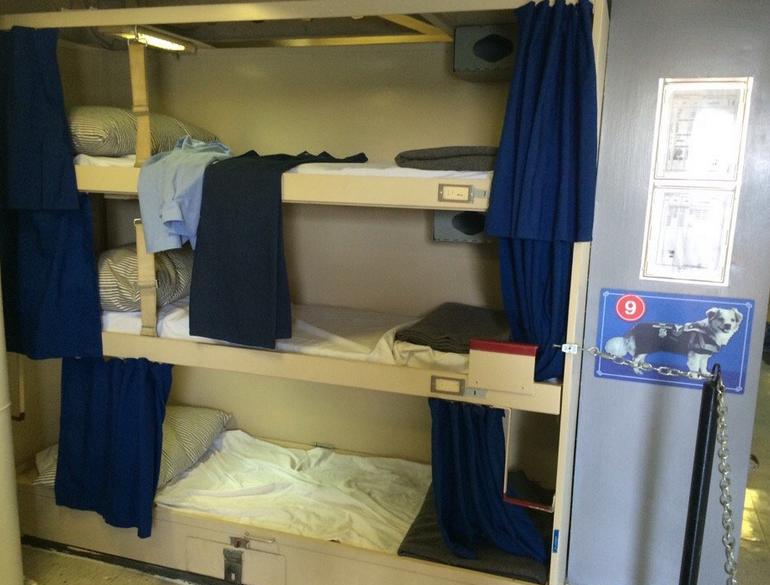 The Los Angeles-based nonprofit Pacific Battleship Center raised over $9 million to move and restore the ship. This group took out another $5 million in loans and raised the rest through donations in order to bring the "Big Stick" to its home in San Pedro. This trip is recommended for all family members from children to grandparents.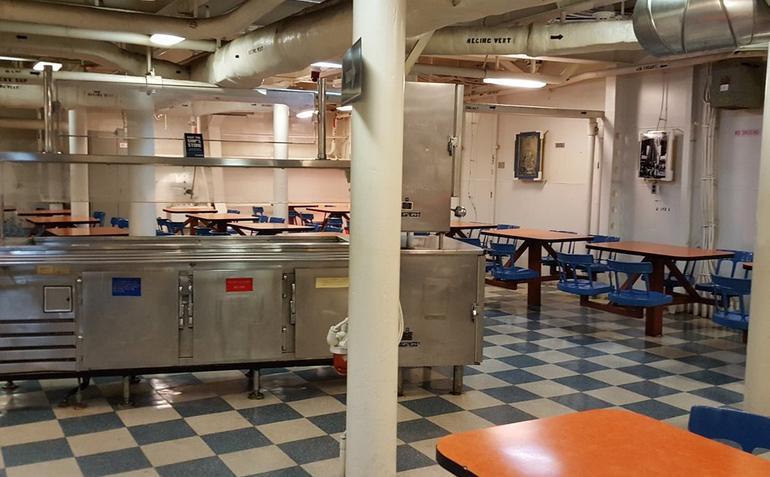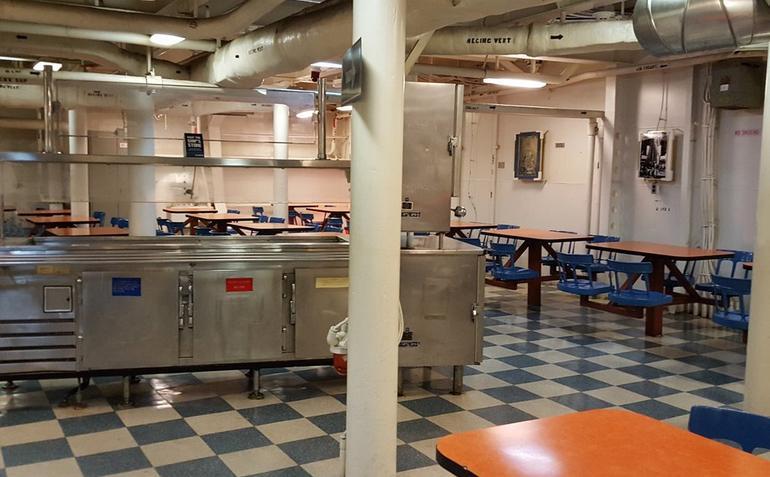 Nearby Attractions USS Iowa
The USS Iowa brings thousands of visitors each year to the San Pedro waterfront and the surrounding area. Nearby attractions include the SS Lane Victory, and the Los Angeles Maritime Museum is within walking distance of the battleship.
A short drive from the battles ship takes you to Fort MacArthur where you can learn about Southern California military history, and enjoy great views of the Pacific Ocean. Another interesting stop in San Pedro is the Cabrillo Marine Aquarium a hidden gem located near the entrance to the Los Angeles Harbor. Finally, if you are in the mood to explore nature Rancho Palos Verdes features numerous hiking trails, Point Vicente Lighthouse, and Abalone Cove Ecological Reserve.
Getting to USS Iowa
Address: Berth 87 in the Port of Los Angeles. Hours: Open daily for tours from 9 a.m. to 5 p.m. Children under 6 and residents of the state of Iowa with valid state-issued ID free admission.