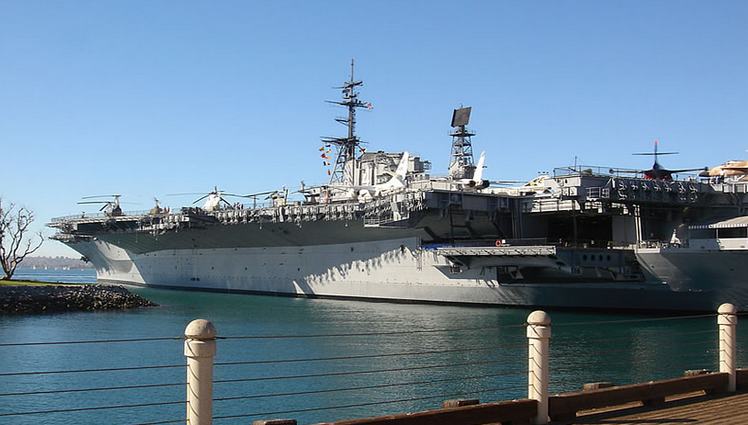 The USS Midway Aircraft Carrier Museum is located in downtown San Diego at Navy Pier. Visitors to this historic warship can view restored aircraft above and below deck along with exhibits and displays about the aircraft carrier.
After boarding, you will be offered a headset for a self-guided audio tour or you can head off on your own to explore this massive warship at your own pace. For first time visitors we recommend using the audio tour.
The walking tour takes you through berthing spaces, the forecastle, engineering, mess hall, officers quarters, flight deck and finally the Captain's Bridge. Allow at least 2 – 3 hours to explore the entire ship. Veterans and volunteers can be found throughout the ship to answer questions and share their stories about the USS Midway.
The view from the 4-acre flight deck is amazing and offers a 360-degree panoramic view of downtown and the San Diego Bay. This trip is a fun adventure for kids and parents so next time you in San Diego check out this really great museum.
After you tour the USS Midway another fun activity is to take a harbor cruise. San Diego harbor cruise boats take you out to Point Loma and pastwar ships docked at North Island Navy Base.
Adding to the nautical theme of this day trip is the adjacent San Diego Maritime Museum. This wonderful museum has one of the largest collections of historic ships in the country.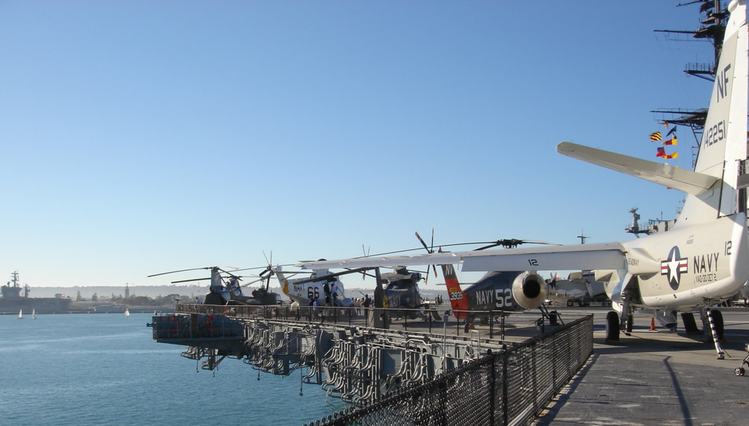 Another poplar activity is to walk along the promenade to Seaport Village where you will find shopping and dining. Nearby the USS Midway is Anthony's Fish Grotto which has been serving up fresh seafood to San Diego visitors for over sixty years.
If you are visiting from Oranges County or Los Angeles the Midway is within easy walking distance of the San Diego train station Amtrak runs scheduled service to San Diego seven days a week. Leave your car at home for this day trip.
As you can see there is plenty of things to do and see in and around the USS Midway. The museum is a fun and educational place to visit while in San Diego and a perfect destination for a day trip.
Parking fee is for the whole day. So after you vist the museum you can leave your car in the lot while you explore the surrounding area. Arrive early the parking lot fills up fast on weekends.
USS Midway Aircraft Carrier Museum 910 N. Harbor Drive San Diego, CA 92101 619) 544-9600