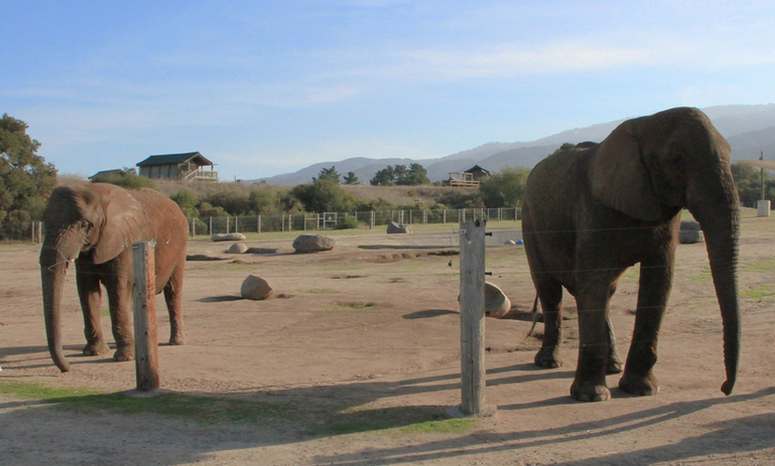 A day trip to the Vision Quest Ranch and Safari may well be the closest that most of us ever gets to a true African safari. That said, it's a whole lot easier to access then Africa, and it won't cost you an arm and a leg getting there! Located in Salinas, a part of Monterey County, Vision Quest is also home to the Monterey Zoo.
Not just any zoo, the facility is actually more of a sanctuary for animals that can no longer work in the entertainment industry. Without Vision Quest, many of these incredible creatures would have no place to go. The zoo adopts exotic animals (even reptiles) and incorporates them into their tours and educational programs.
All of the staff have extensive experience as handlers and trainers of large animals. This includes elephants, big cats, and bears. Your safety is their primary concern.
An assortment of themed tours is offered. "Butch's Bedtime" is a perennial favorite. Guests get the chance to help feed and put to bed the elephants that call the zoo home. The "Crunchtime" experience is pretty much as it sounds. Get up close and personal with the ranch's big cats as they dine. It's an adrenaline packed encounter, and you may learn something too.
The majority of the programs at Vision Quest are intended to educate, as well as entertain members of the public visiting the property.
Visitors seeking a superb submarine adventure can sign on for a scuba tour. Ocean Safaris are organized and take place in nearby Monterey Bay. For certified divers, these waters are home to hundreds of species of fish, forests of giant kelp, and colonies of playful seals. It's no surprise that this area has been called the "Serengeti of the Sea".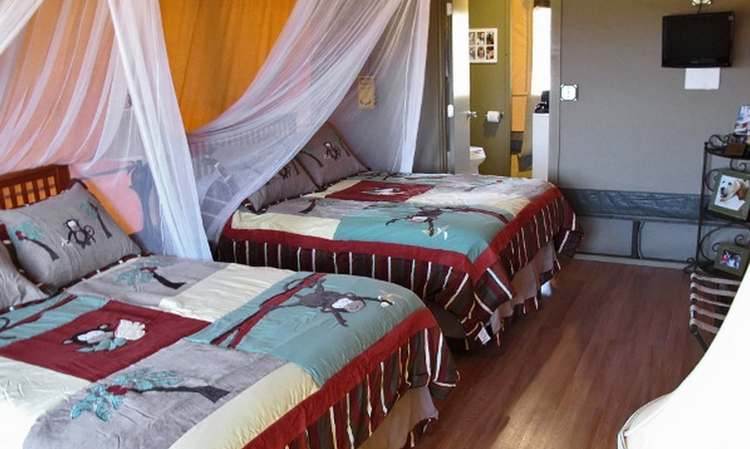 Children over the age of seven can take part in specially organized Summer Safari Adventure Camps. There are seasonal events arranged as well. Safaris with Santa? Stranger things have happened! Teenagers and adults alike will be thrilled by an evening Flashlight Tour. In this part of the state, there are lots of big, scary things that go bump in the night….
Accommodation at the Vision Quest Ranch is B&B style. Bungalows are spread out around the property to offer peace and quiet. "Tent rooms" can be arranged for those guests who want to stay as close to nature as possible. Sleep under the stars, and listen to the sounds of the "jungle". A continental breakfast is included in your room fee, usually pastries, yogurt, and/or muffins.
Those visitors spending several days at the ranch will want to head off-site for a lunch or dinner. "Georgies" in town gets good reviews from Vision Quest guests. Another favorite is Gino's. The staff is happy to provide a map and other restaurant recommendations. Take out is available from most establishments if you prefer to eat in your room.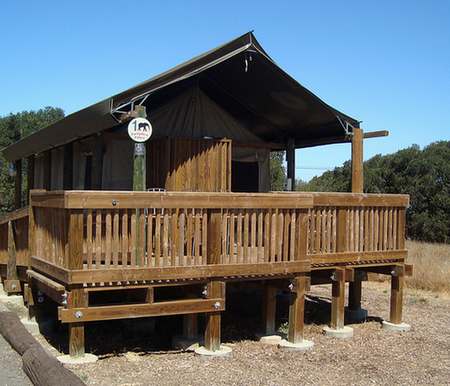 Guests are consistently impressed with Vision Quest's commitment to environmental sustainability. Everything from the lighting to the showers has been designed to minimize waste, and make as small an "environmental footprint" as possible.
The comfort and safety of the animals in the care of Vision Quest is of utmost importance. The handlers use only humane methods for training and transporting the animals.
One tip worth remembering is that several discounts are available for accommodation and activities at the ranch.
By combining your activities, you are entitled to a 10% or greater discount. Overnight guests at the Vision Quest B&B are entitled to some special deals as well. Check out their excellent website http://www.wildthingsinc.com/. Also worth a look is Vision Quest Bed & Breakfast Deal.
Another unique feature at Vision Quest is the Oxton Kennels and Pet Resort. This is far more than your average motel for mutts. Specialized "spa services" include a "Paw-di-cure", cuddle time, belly rubs, and even bedtime cookies.
Vision Quest Ranch 400 River Rd Salinas, CA 93908 1800-228-7382. About a three-hour drive from San Francisco & five hours from Los Angeles