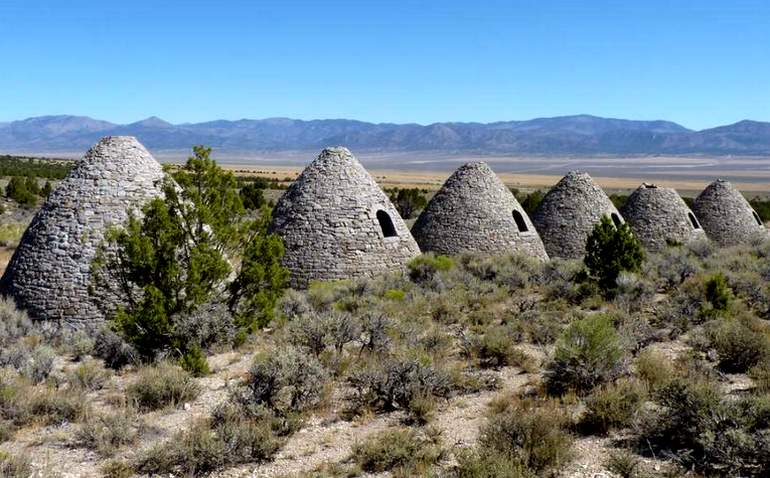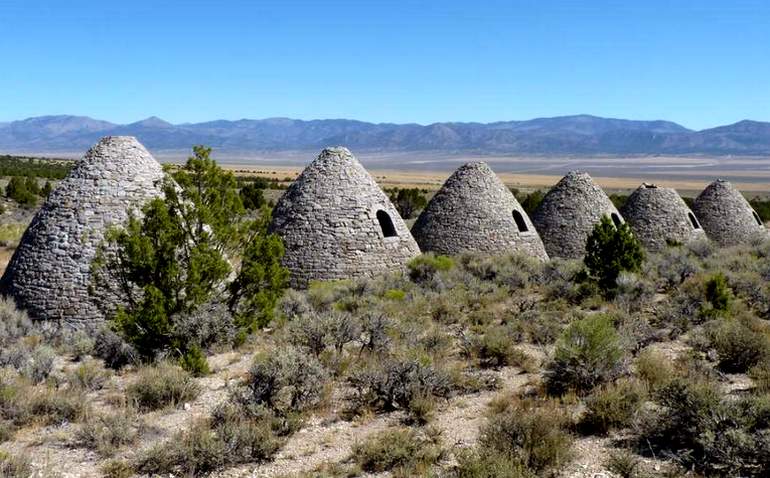 Ward Charcoal Ovens' six beehive-looking ovens were built around 1876 to provide charcoal for two silver smelters located at Ward, Nevada. At one time, Ward was the largest town in White Pine County, with 1500. Today remains of the city of Ward are on private property and can not be visited without permission.
Ward Charcoal Ovens are a Nevada State Historical Park and are open year-round; however, they may not be accessible due to snow or mud in the winter.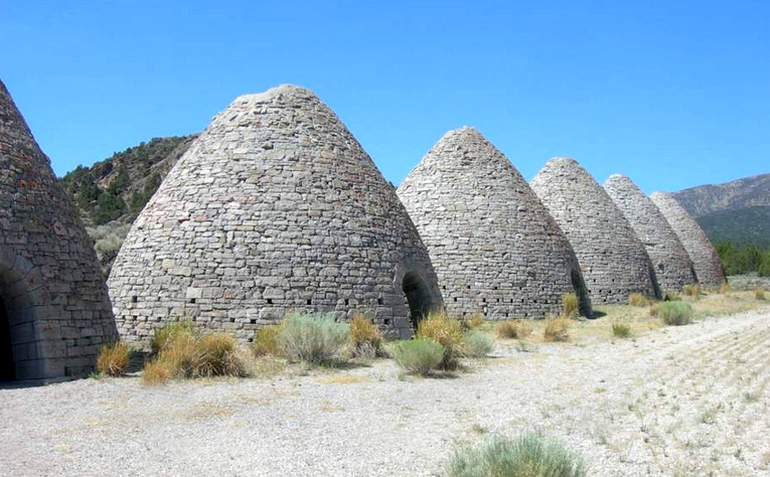 The ovens are made of stone quarried from the nearby hills and stand nearly 30 feet high. Charcoal was only made here for a few years. After silver smelters were shut down in nearby Ward, there was no need for the charcoal, and the ovens were abandoned. Through the years, the beehive ovens have been used as a hideout for stagecoach bandits and a shelter for stockmen and prospectors.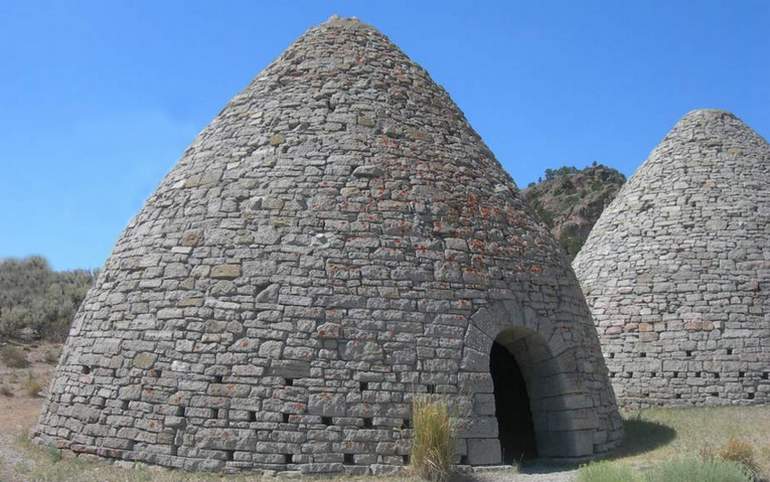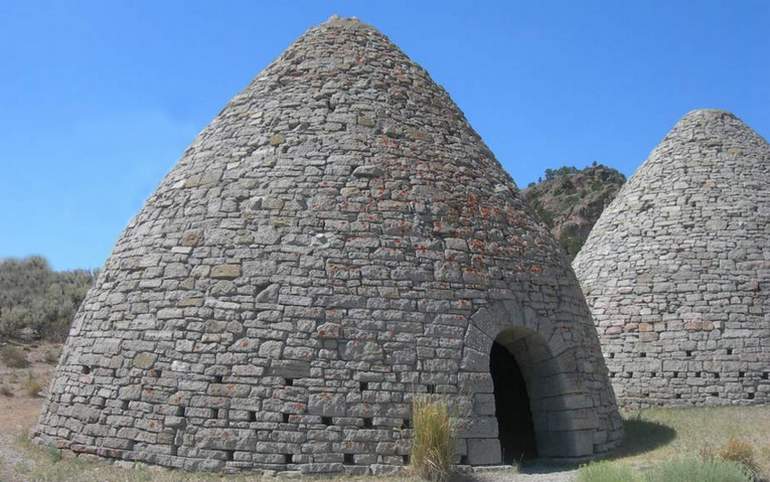 Ward Charcoal Ovens
Ward Charcoal Ovens park is at an elevation of about 7,000 feet. Summer temperatures often reach 90 degrees, winter 40 degrees with lows often well below freezing.
The ovens are fascinating to view, and nearby trails offer hiking and biking. The park also has a campground and picnic area for visitors. You can also bring along a fishing rod and try your luck at Willow Creek, regularly stocked with trout.
Ward Charcoal Ovens are in excellent condition for over 100 years old and are a must-see for any history buff. The ovens are located in a remote area of Nevada, and it takes an effort to get there, but once you set eyes on them, you know it was worth the trip.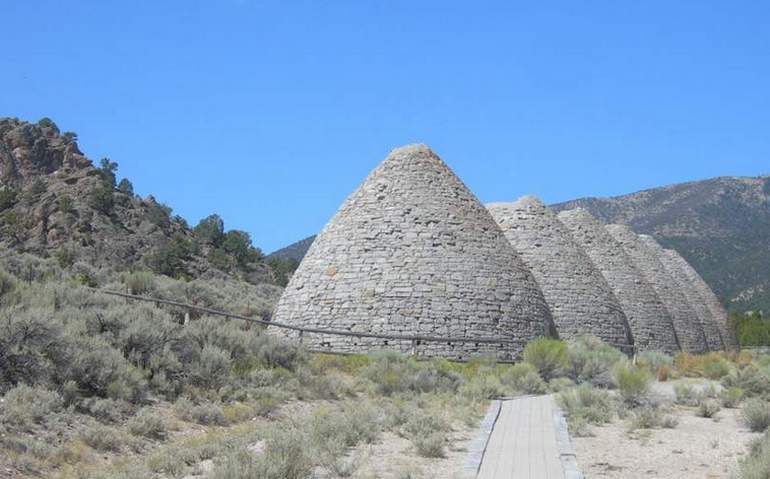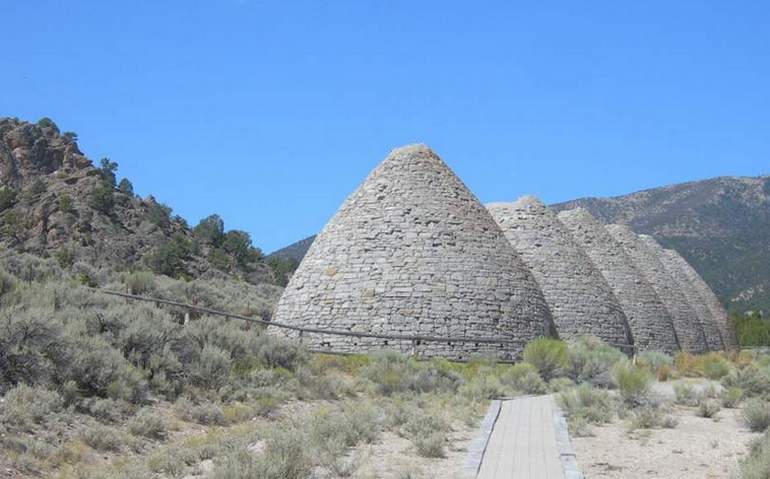 Ward Charcoal Ovens Where To Stay
The nearest town to the ovens is Ely, which is 20 miles north. Ely has a selection of motels, RV parks, and of course, Casinos. Ely also has a selection of eateries, from Steak to Chinese food. Ely has a collection of interesting historic buildings, including the six-story Hotel Nevada, which was at one time the tallest building in Nevada.
Nearby attractions include Nevada Northern Railway Museum, Great Basin National Park (60 miles), and Garnet Hill rock hound recreation area. If you like Ghost Towns, plenty of them are waiting to be explored within a 30-mile radius of Ely.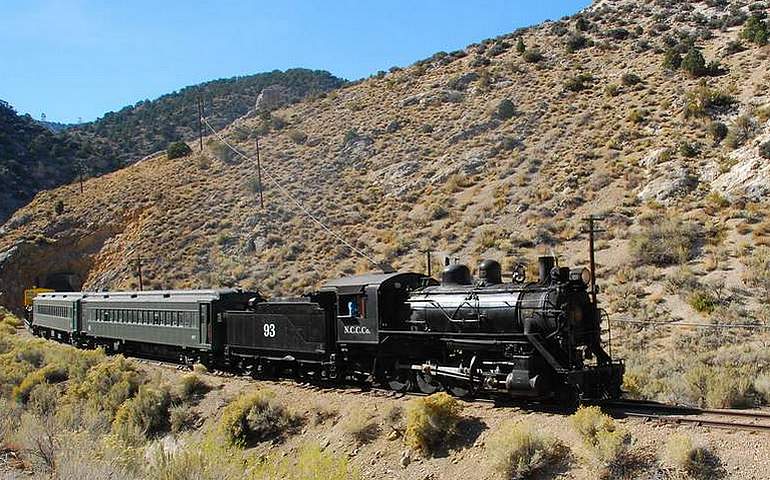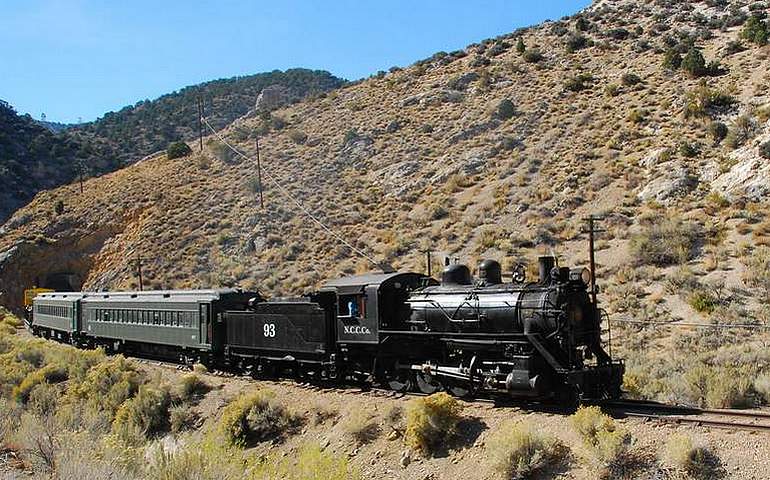 Getting to the Ovens
Ward Charcoal Ovens is located in the Great Basin region of eastern Nevada.  To visit this Nevada State, Historic Park drive seven miles south of Ely on U.S. Highways 6-50-93, then eleven miles southwest on Cave Valley Road.