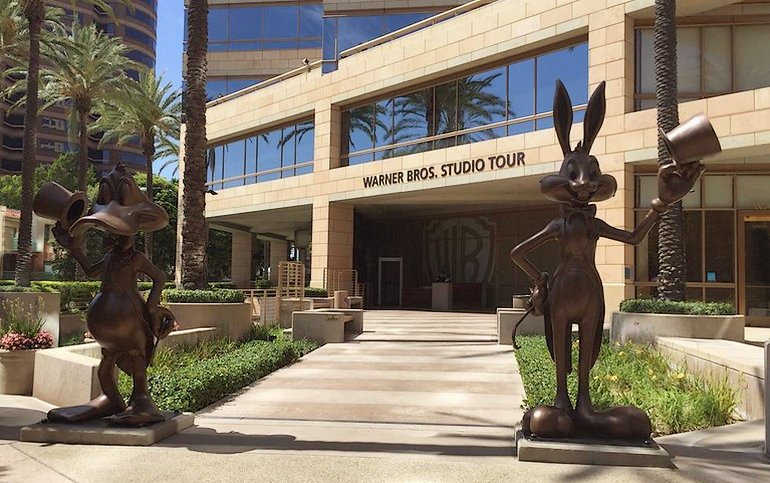 Warner Bros. Studio Tour Hollywood Lights, Camera, Action!
Warner Bros. Studio Tour Hollywood has expanded its famed Studio Tour experience to include a spectacular grand finale. Guests get an inside look at how some of the most popular TV shows and movies make their way to the big screen and your living room.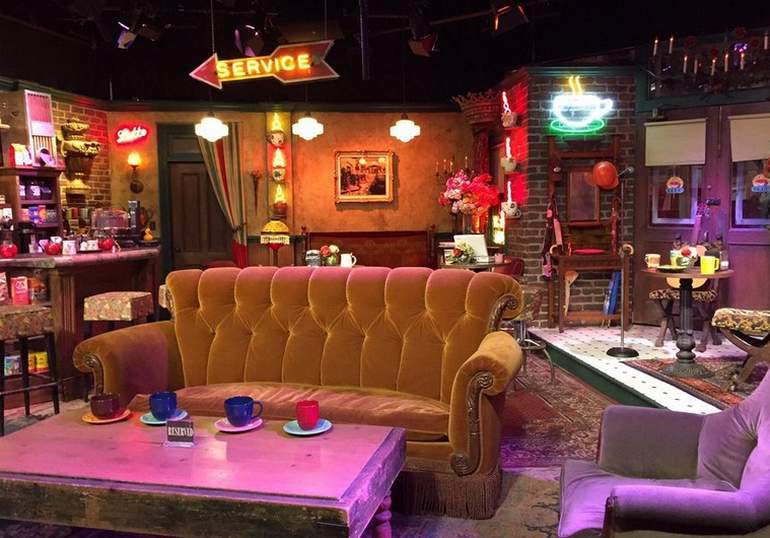 Favorite movies and TV shows are walked through the conception to birth process step-by-step, giving guests a true inside look as to the working minds behind feature film and television production. Learn about screenwriting, casting, design, filming, and post-production — all taking place right on the studio lot where many of them were created.
This extended new opportunity is conducted at the end of the classic two-hour golf cart riding Studio Tour, which transports visitors through sets and soundstages, highlighting classic movies and television shows like Batman, Gilmore Girls, and Casablanca.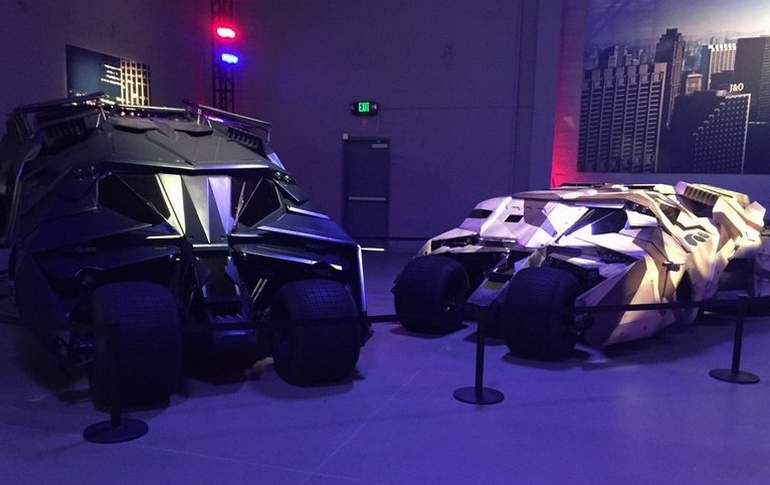 Afterward, guests will embark on a 45-minute walkthrough experience, with will delight with new interactive elements, allowing them to do things like re-enacting a scene from "Friends" on the infamous Central Perk set. The living room from "Two and a Half Men" was also relocated here, complete with a backstage growth chart from the youngest member of the show, Angus T. Jones.
Other exciting interactive highlights also include several green screens where guests can take a ride on Harry Potters Broomstick, speed away on a Bat-Cycle and even slip into an astronaut suit from the movie Gravity. At the end of the tour, guests are allowed to purchase photos or videos to remember their day of movie adventure.
Warner Bros classic Studio Tour
It was revamped with new attractions to make a guest's visit more enjoyable.
Among them are specially recorded messages from some of the hottest shows, which include Pretty Little Liars, 2 Broke Girls, and The Ellen DeGeneres Show. There is also a video that highlights the collection of television shows and movies that have been filmed on the studio's backlot sets.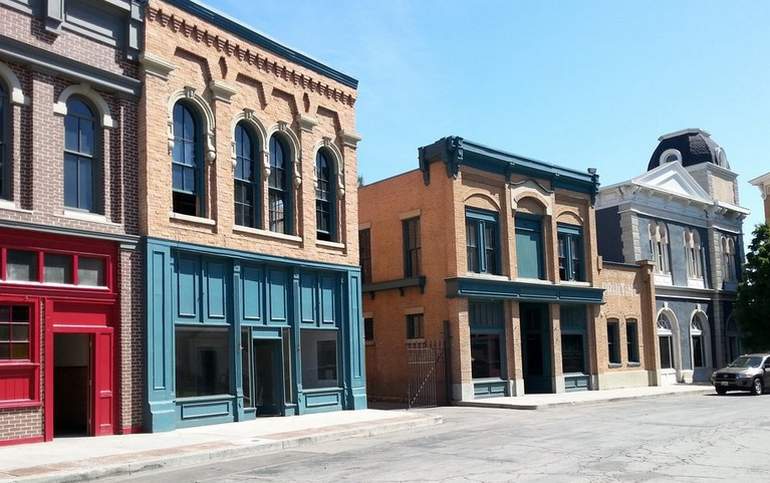 For those that are experiencing the Studio Tour for the first time. Warner Bros. Studio Tour Hollywood gives guests a unique behind-the-scenes adventure as they explore the sets, soundstages, and iconic locations on Warner Bros.' famous studio lot.
Highlights Warner Bros Studio Tours
Well-informed tour guides lead small groups on an unmatched adventure behind the camera lens, sharing stories and giving away moviemaking secrets to guests as they go.
A favorite part of the Studio Tour includes a scarce look inside a four-story prop department, which features one of the largest selections of rare antiquities and modern furniture, rugs, drapery, lighting, and hand props from Hollywood's golden era.
Here guests will also enjoy getting a peek into the Picture Car Vault, which highlights vehicles from all seven "Batman" movies, such as the Tumbler from "The Dark Knight" series, and the bat hammer from "Batman and Robin."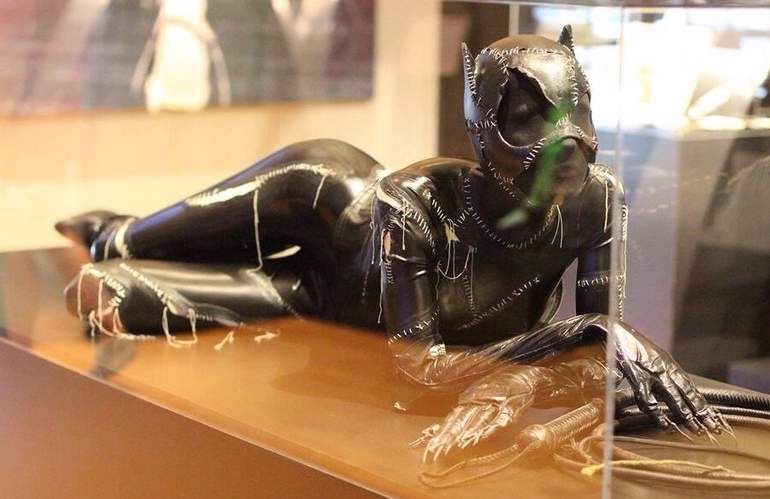 As the tour continues, guests are allowed to explore the famous backlot locations where they will be sure to recognize features from their favorite movies and television shows.
These include areas used in Best Picture Oscar winners "Argo" and "Million Dollar Baby" and the hugely successful "Pretty Little Liars" television series.
Guests are also allowed to visit working soundstages for a look at Sheldon and Leonard's apartment from "The Big Bang Theory" or "The Ellen DeGeneres Show's" set.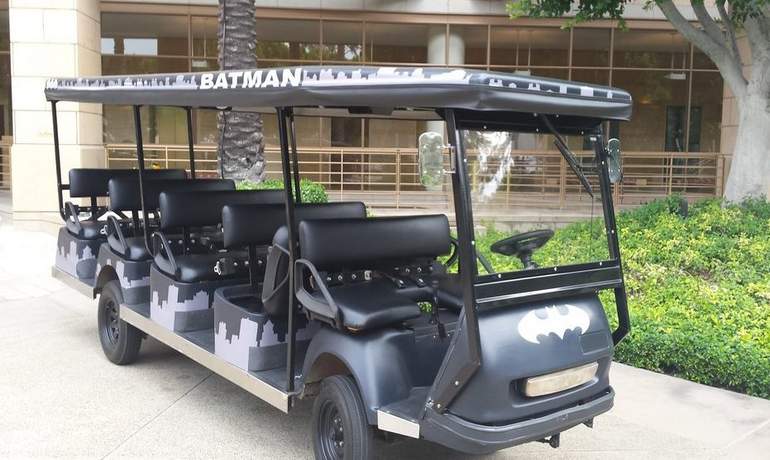 The Warner Bros. Studio Tour Hollywood packs a whole lot of fun for the entire family. Everyone will experience something new, whether a return guest or checking it out for the first time.
Warner Bros. Studio Tour Hollywood Tickets
Regular tickets are $62 per person (eight years old and up) and include a backlot tram tour in addition to the Stage 48 walk-through.
Warner Bros. Studio Tour Tickets Buy Now $58.00
Deluxe Tours are also available with individual reservations.
Getting There
Warner Bros. Studio Tour Hollywood takes place on the Warner Bros.' Burbank lot, located at 3400 W. Riverside Drive Burbank, CA 91505. Tours depart continuously, seven days a week starting at 8 a.m. (extended hours are available during the spring and summer seasons).
Want more discount tickets?