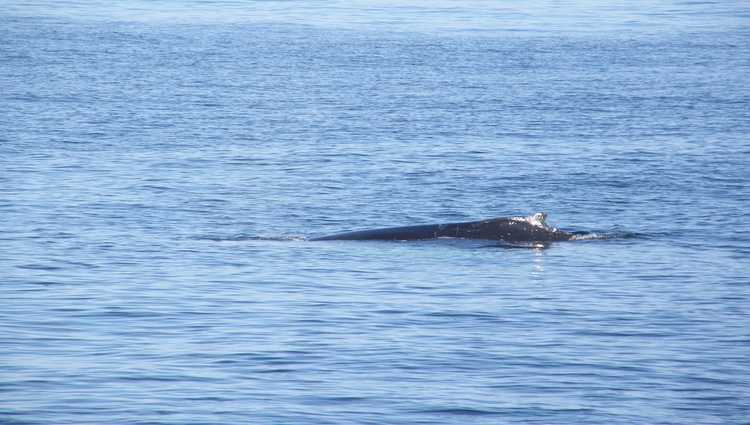 Southern California has several excellent land-based whale watching places. You will not get as up close as a whale watching boat, however, there is no need to worry about getting seasick and the price can not be beaten.
Bring along some binoculars for shore whale watching, although in some cases you can view whales with the naked eye.
December through early April Gray whales travels along the Southern California coast as they journey to and from the lagoons of Baja California. Gray whales can get up to 45 feet long and can easily be seen from points along the coast. Gray whales offer the best chance of viewing whales from the shore.
June through October huge Blue whales and humpback whales can often be spotted along the coast. Blue whales are the largest animal on earth, with some whales growing up to 90 feet long . Humpbacks can grow to be 50 feet long and have distinctive bumps on their noses.
Whale watching from the land usually requires the use of binoculars. Things to look for include blowholes, plumes of wet air that shoot up into the air, and fluking as the whale's tail rise from the water before they make a dive.
Listed below are the best places to watch whales from the shore in Southern California. In addition to whale watching, you can also go hiking or view tide pools. Bring along hiking shoes and enjoy a fun day along the Southern California coast.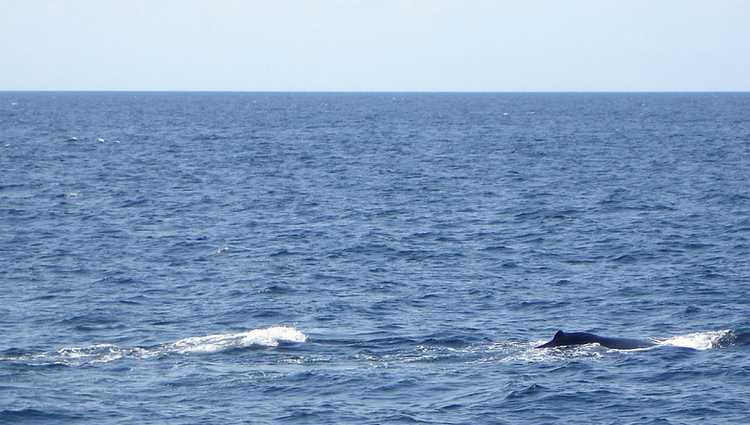 Places to Watch Whales From Shore Southern California
Most of these shore whale watching places have free or low-cost parking and best of all you don't have to worry about getting seasick.
Palos Verde's Point Vicente Interpretive Center Located just 22-miles south of downtown Los Angeles, Palos Verde's Nature Preserve is a breathtaking experience and one of the best places to view whales along the coast. Vicente Interpretive Center is located next to the lighthouse and from December to May, volunteers gather daily at the center to conduct a census of whales passing through the Catalina Channel.
Point Dume Nature Preserve Just south of Zuma Beach, you can park at the beach lot or if you are lucky get a free spot up on the point. A trail leads up to the summit of Point Dume where there are several viewing points with comfortable bench seating to watch for passing whales. Visitors can also hike down to Dume Cove Beach where you might spot a movie star surfing.
Point Fermin Angels Gate Park Another excellent place to spot whale from land. The Point Fermin Lighthouse along with the Korean Bellof Friendship Bell both have excellent vantage points overlooking the Pacific. Nearby is Fort MacArthur Museum at Angels Gate Park with an expansive vista of the ocean below.
Dana Point Located in south Orange County Dana Point is an excellent place to spot passing whales. The Dana Point Headlands is undeveloped and there is a public trail on top of the headlands that takes you out to the promontory. There are five overlooks with comfortable bench seating. Another viewing area is the Ken Sampson Overview at the end of Blue Lantern Street.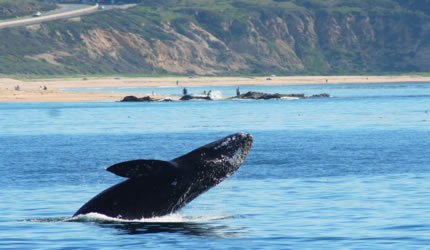 Birch Aquarium With its outdoor tide-pool plaza Birch Aquarium is a great place to view passing whales. No binoculars needed as the aquarium has telescopes set up on the plaza. Birch Aquarium also offers daily local whale-watching cruises featuring aquarium naturalists as well as whale-watching expeditions to Baja California.
Torrey Pines State Park One of the wildest stretches of land left on the Southern California coast offers numerous ocean vantage points. Many sections of the trails parallel the bluff edge and are excellent sites for observing the yearly migration of the Gray Whales and the dolphins that swim the shores year round. Many visitors have observed leopard sharks swimming beneath the sea surface.
Cabrillo National Monument A 160 acre park located at the end of Point Loma with spectacular views of the Pacific and San Diego Bay. Cabrillo's annual whale watch weekends run during the month of January with presentations, exhibits and films about whales. Whaler's Overlook. It's a great spot to watch for passing pods of dolphins. There's even a telescope you can drop quarters into spot migrating gray whales.