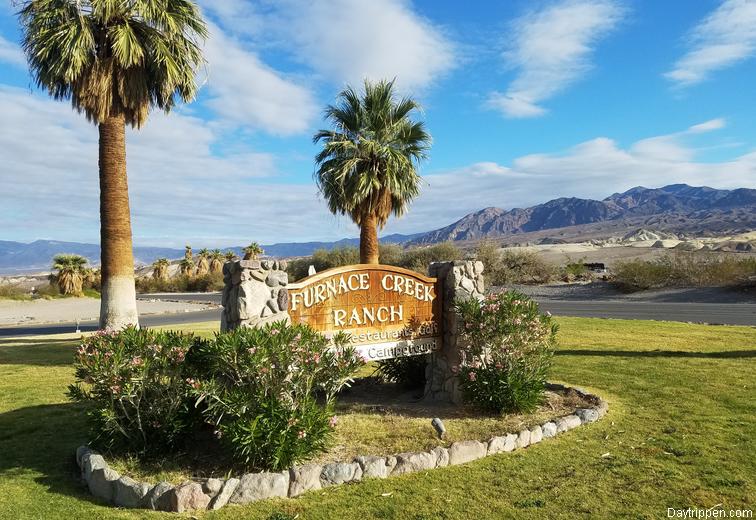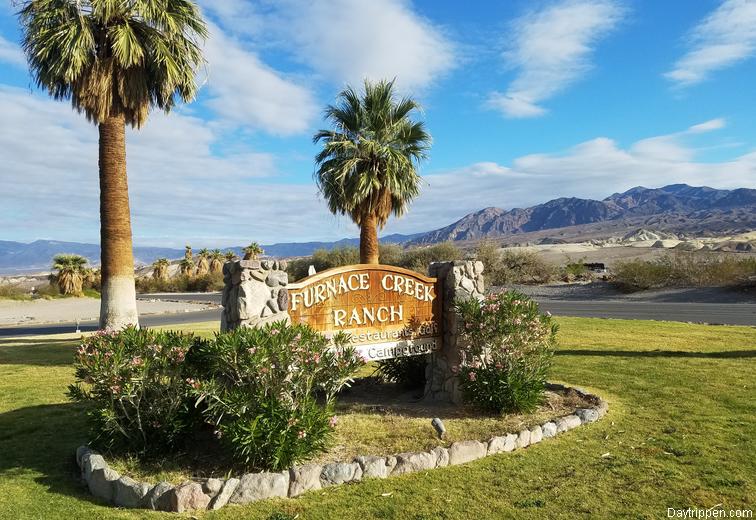 While it is possible to visit many of Death Valley's attractions in one-day most visitors spend a night or two in the park. There are plenty of campgrounds in Death Valley but hotel accommodations are limited.
Hotels in the Death Valley National Park include The Ranch at Furnace Creek, The Oasis at Death Valley, and Stovepipe Wells Hotel.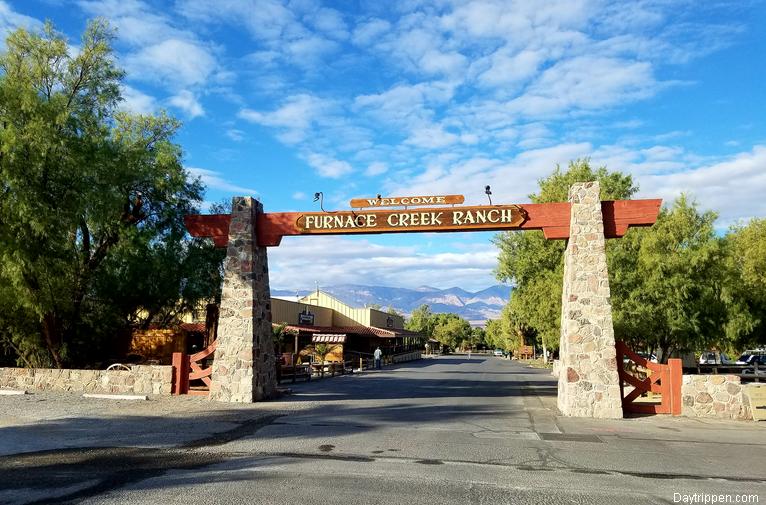 The Ranch at Furnace Creek
Furnace Creek Ranch is the most popular place to stay at Death Valley National Park. Room rates are affordable considering the location. Plus there are plenty of activities within walking distance of your hotel room or cabin.
Furnace Creek Ranch Hotel has several single and two-story buildings. Each room has a small patio or balcony plus the usual hotel room basics.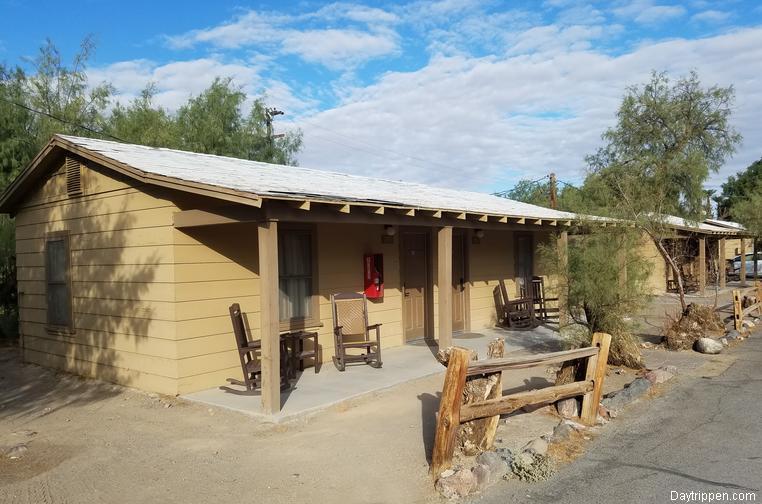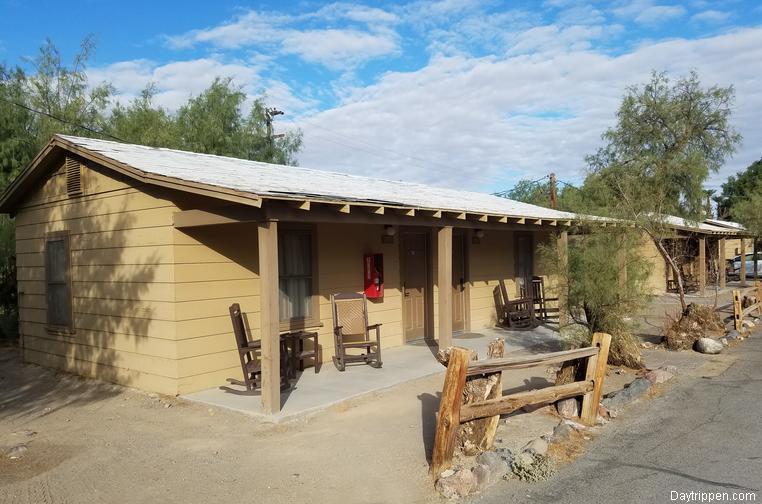 For a more cozy atmosphere, the ranch also has single-story duplex cabins. Each little one-bedroom cabin comes with a private porch and two rocking chairs.
Pricing for hotels and cabins is about the same. When booking a room at the ranch check for the breakfast package. This can save you some dollars. Breakfast at the ranch is expensive.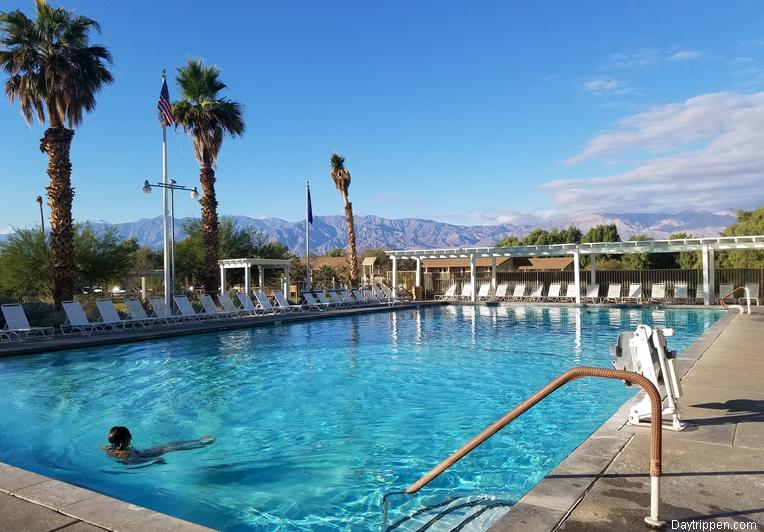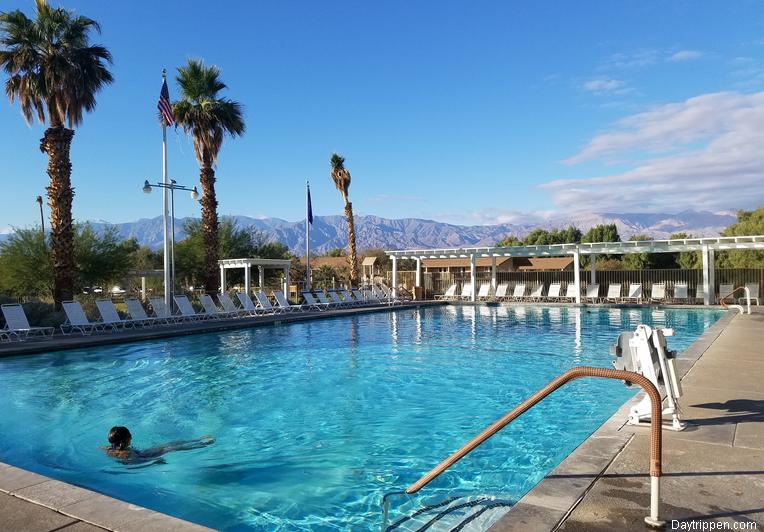 Activities at The Ranch at Furnace Creek
The number one activity you do not want to miss out on and is included in your room is the natural, spring-fed swimming pool. The year-round temperature in the pool us 90 degrees.
Furnace Creek Ranch Stables offer guided trail rides along with wagon rides. There is also the lowest grass golf course in the world. For history buffs. the onsite Borax Museum is a must-see. Jeep and mountain bike rentals are available at Farabee's adjacent to Inn at Furnace Creek.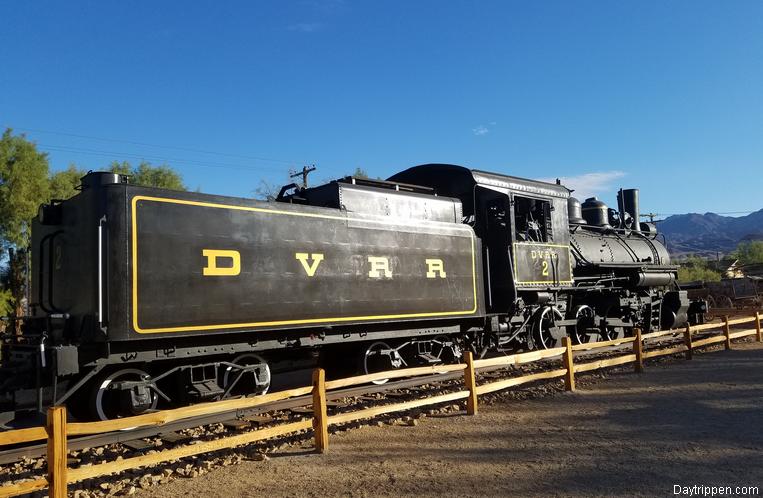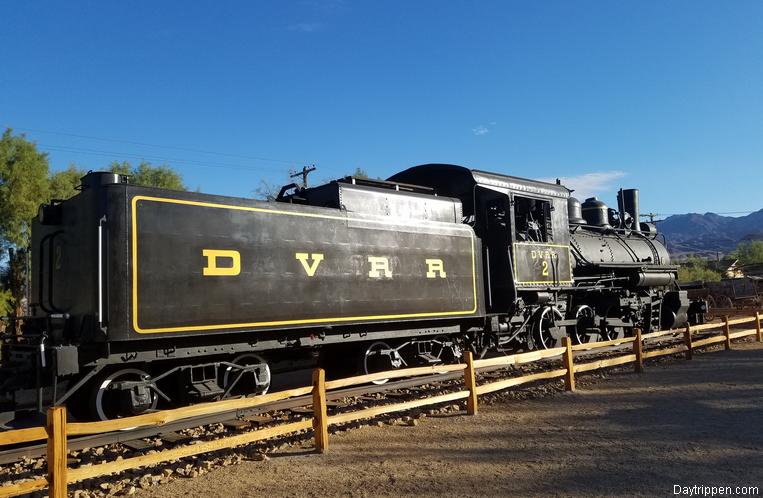 Dining at The Ranch at Furnace Creek
Dining at the ranch can be summed up in one word. Expensive. Options include Wrangler Steak House, 49 Cafe, Corkscrew Saloon and the golf course sank bar. All of the eateries at Furnace Creek Ranch need a makeover. The seating is run down and patched up. The decor is out of date.
Furnace Creek Ranch food is OK but not great except for the Steak House where the food is really good. Your only other option for dining is the Inn at Furnace Creek up on the hill.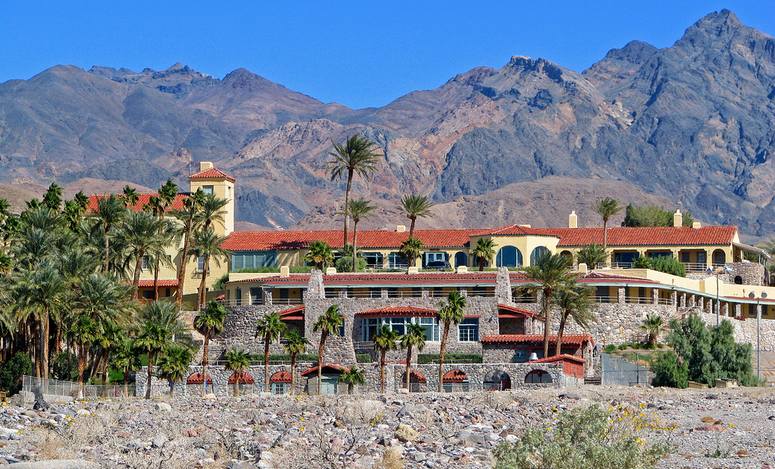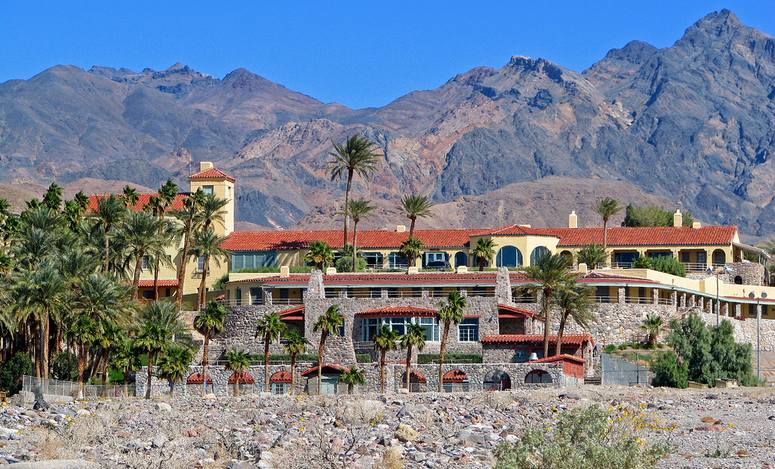 Oasis at Death Valley
The Oasis at Death Valley is very upscale compared to the ranch. Room rates start at nearly double the ranch rate. The Inn has its spring-fed swimming pool and dining room. There is a dress code for dinner with a price to match.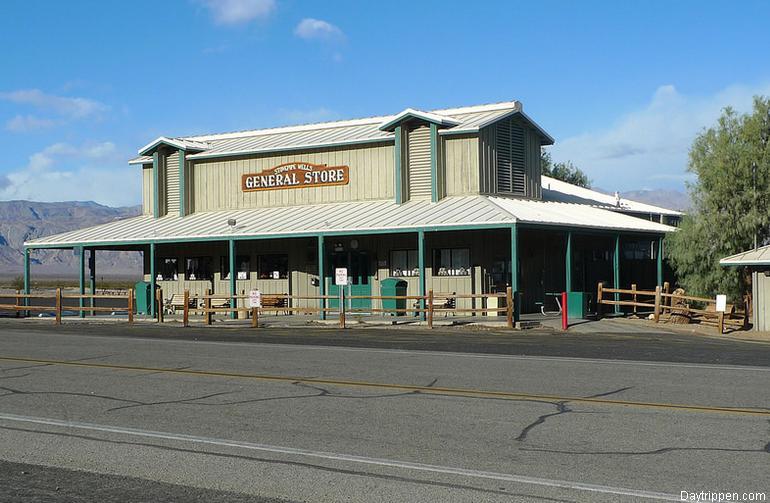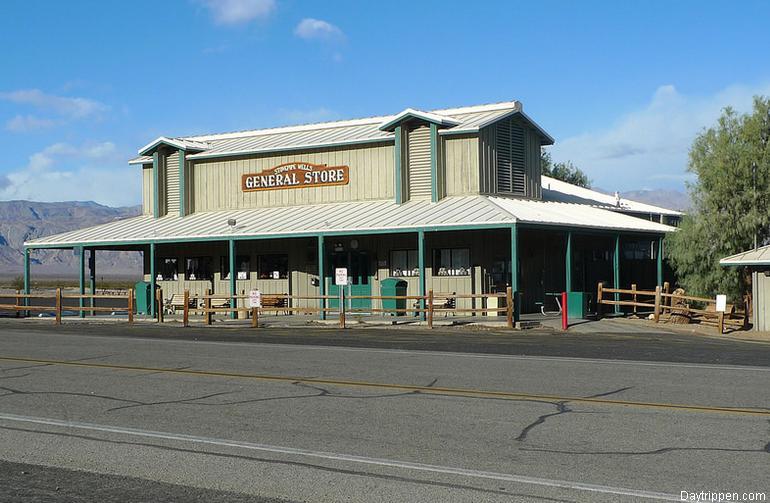 Stovepipe Wells Motel
Stovepipe Wells Village is located in the upper section of Death Valley National Park. The village has a general store, restaurant, and a small hotel. Stovepipe Wells is more remote than Furnace Creek but there is still plenty of things to see in the area. Nearby attractions include Salt Water Creek Boardwalk, Mesquite Sand Dunes, and Titus Canyon.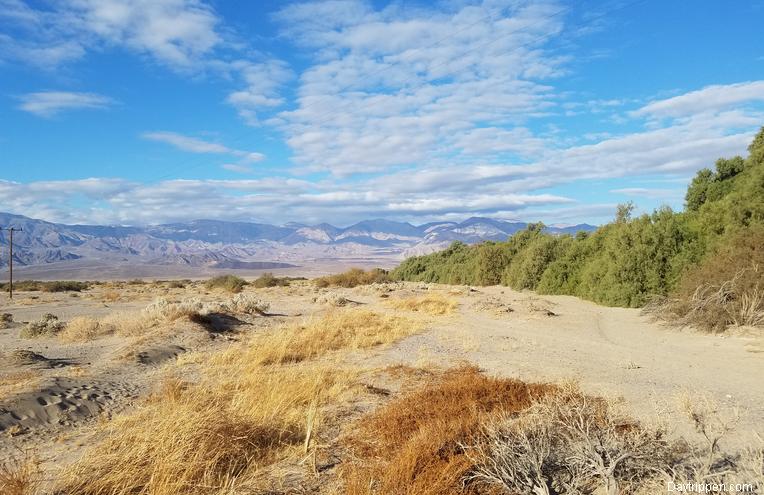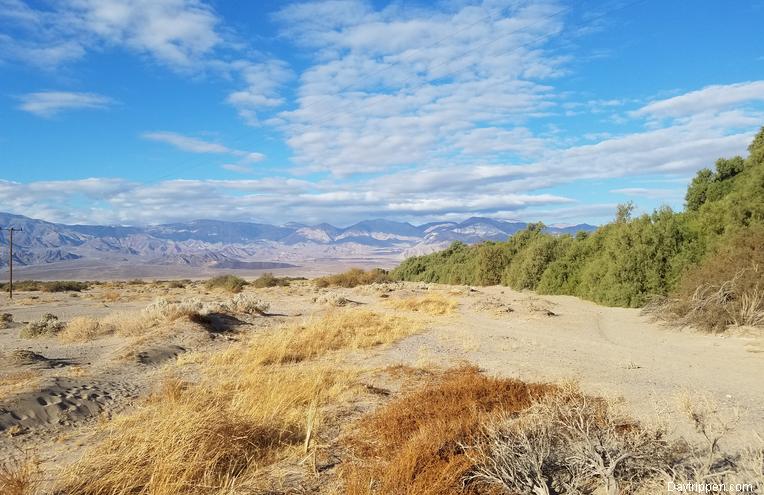 Best Hotel Death Valley National Park
Furnace Creek Ranch is the best choice for families with "affordable rates" and plenty of activities to keep you busy after exploring Death Valley during the day.
Inn at Furnace Creek is a four-star hotel. Great for a romantic getaway or for visitors who are used to nothing but the best accommodations.
Camping Death Valley
Camping is the most affordable option. There are 12 campgrounds in the Death Valley National.
Fiddler's Campground adjacent to Furnace Creek Ranch campsites are under $20.00 a night and include access to the ranch swimming pool. This is the best deal in the park if you don't mind camping. No hookups. 35 sites.
Furnace Creek Campground Open year-round with 136 sites.  Some sites offer full hook-ups. National Park Service campground.
Stovepipe Wells Village has 14 high demand full-hookup RV sites. These campsites include free access to the Stovepipe Wells motel pool. There is also a National Park Service campground with 190 sites. No hookups are available.
Mesquite Spring located at the Northern end of Death Valley with 30 sites. Dump stations and water but no hookups.
Free campgrounds include Emigrant, Mahogany Flat, Thorndike, and Wildrose. First come first serve, no hookups. Some of these campgrounds are closed in the winter.