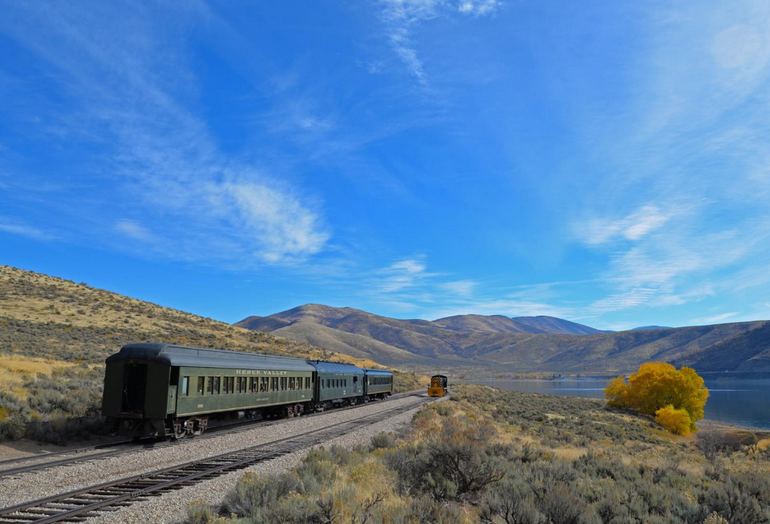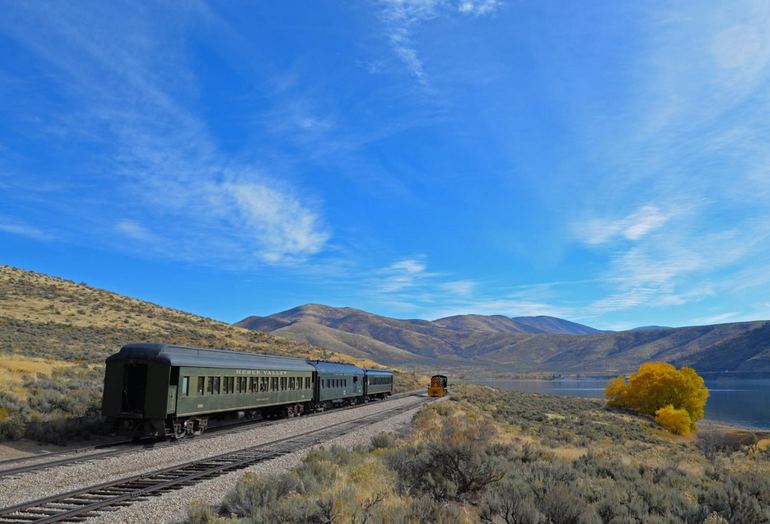 The Heber Valley Railroad tourist train takes passengers on a 16-mile journey from Heber City, Utah, to the edge of Deer Creek Reservoir. The roundtrip takes about three hours to complete with the turnaround point at Decker Bay. On most trips, the train is held up by friendly cowboys who board the train and have fun with the guests. Heber Valley Railroad is Utah's only tourist train. 450 S 6th W, Heber City, Utah.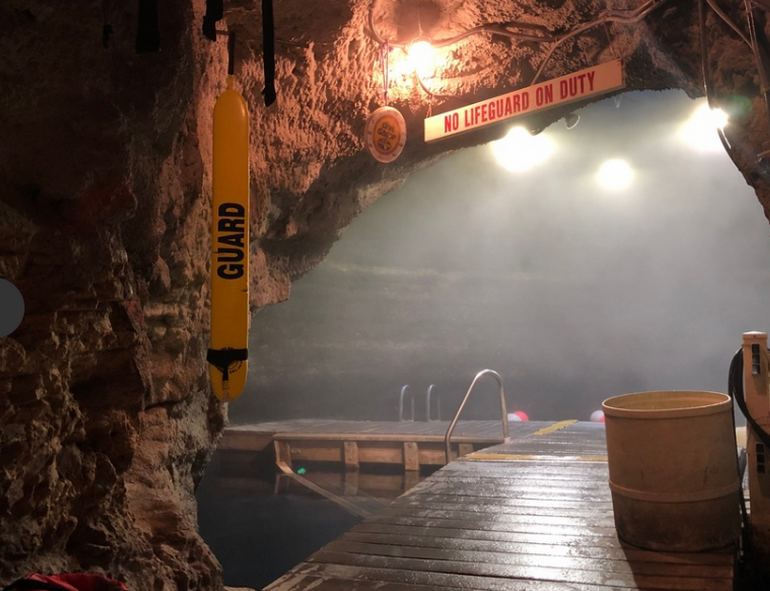 Homestead Crater is a natural hot spring in the center of a natural dome. The dome was created by sediment bubbling out of the hot spring. At one time, the only way to soak in the spring was to rappel down through the roof's hole. Today there is a tunnel for easy access. Visitors can take a crater tour, soak, swim, scuba dive, or snorkel in the 90-degree water. Homestead Resort Midway, UT. Website.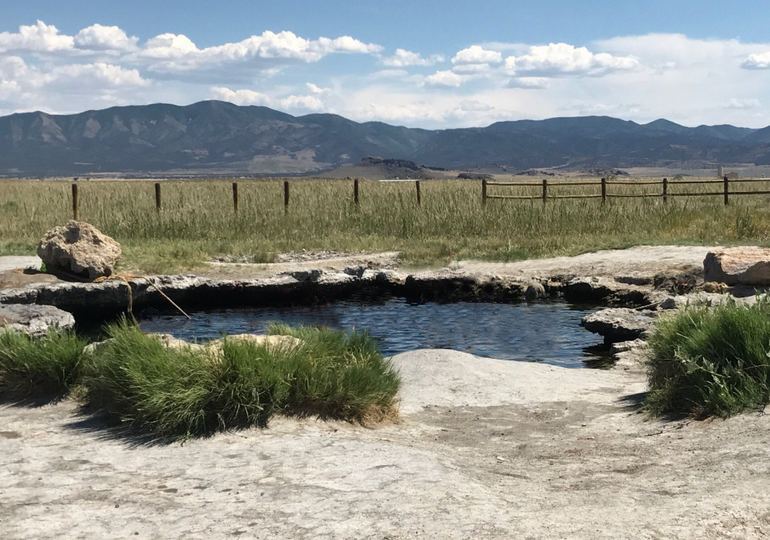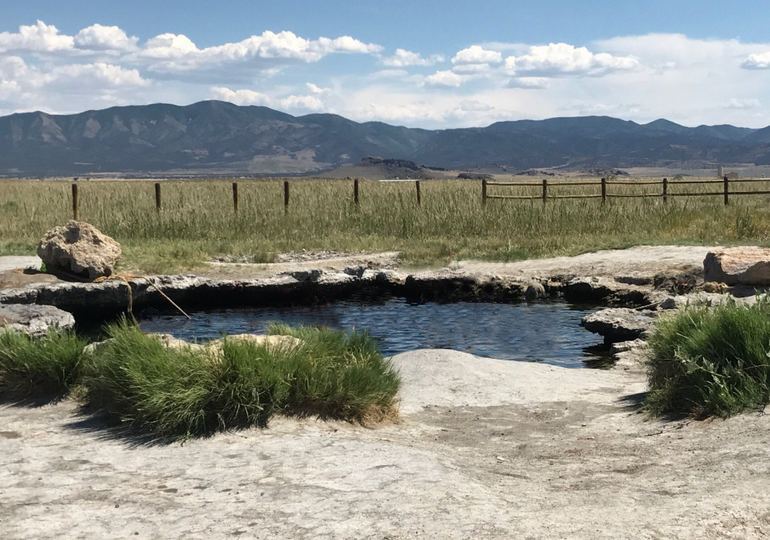 Meadow Natural Pots Hot Springs
Meadow Hot Springs features three natural pools that average range from eighty to100 degrees year-round. The largest pool is the most popular, and on weekends you can find up to twenty people enjoying a dip. The hot springs are on private property, but the owners allow public access. The springs are located in Central Utah near the town of Meadow in a remote area. Another nearby attraction worth a look at are the Meadow Lava Tubes.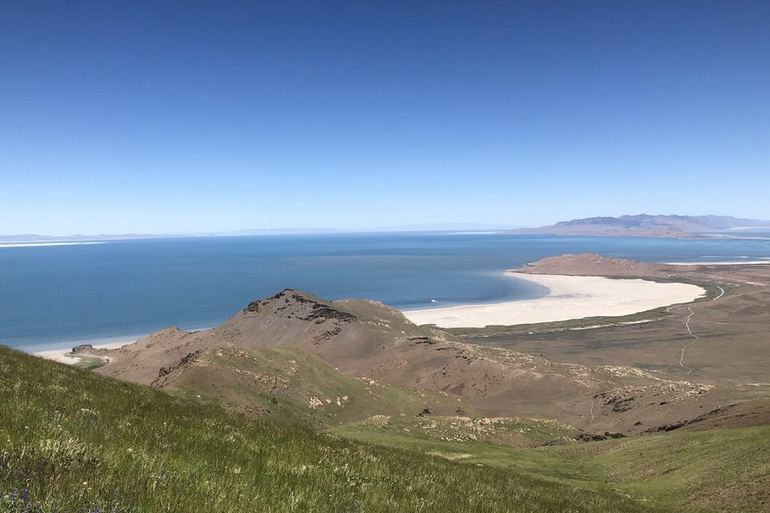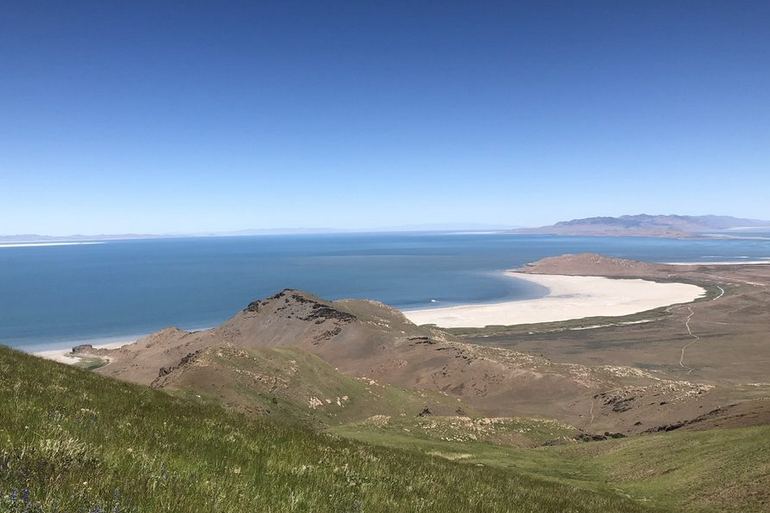 Antelope Island State Park
Antelope Island is located in the great salt lake about 40-miles from downtown Salt Lake City. You have more chance of running into a bison than an antelope while visiting the island. About 600 free-roaming buffalos on the island get counted each year at the Annual Bison Roundup. Activities at the park include camping, hiking, sightseeing, and mountain biking—more information.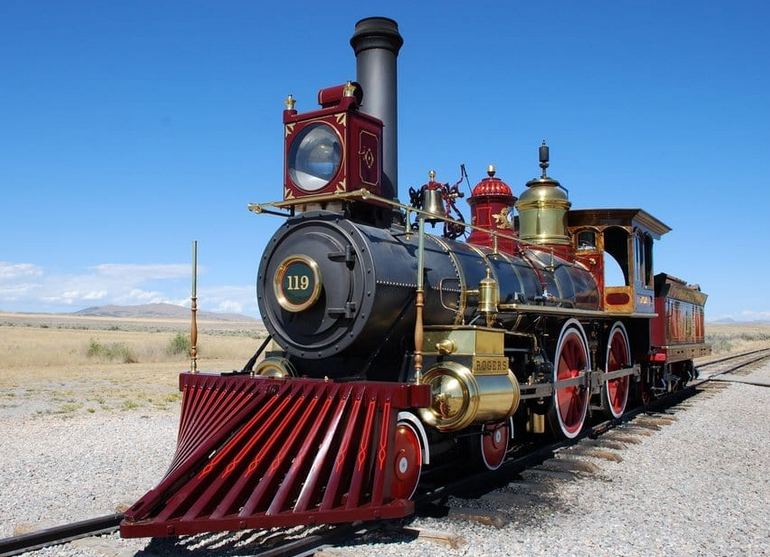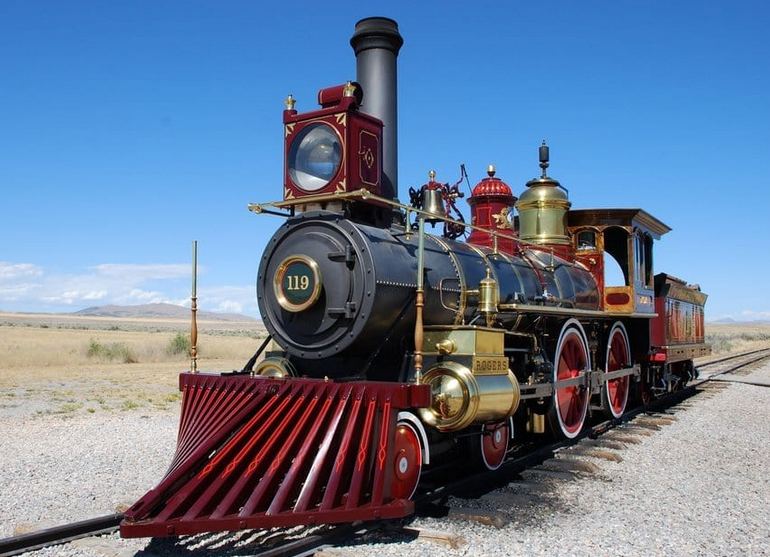 Golden Spike National Historic Site
This remote historic site is about an hour and a half drive from Salt Lake City. Promontory Summit is where the Central Pacific Railroad and the Union Pacific Railroad met during the construction of the Transcontinental Railroad on May 10, 1869. There is about 3/4 of a mile of railroad track and replicas of the original steam locomotives used for reenactments of the Last Spike Ceremony. Also on site is a visitor center with exhibits and information. Corinne, UT. Website.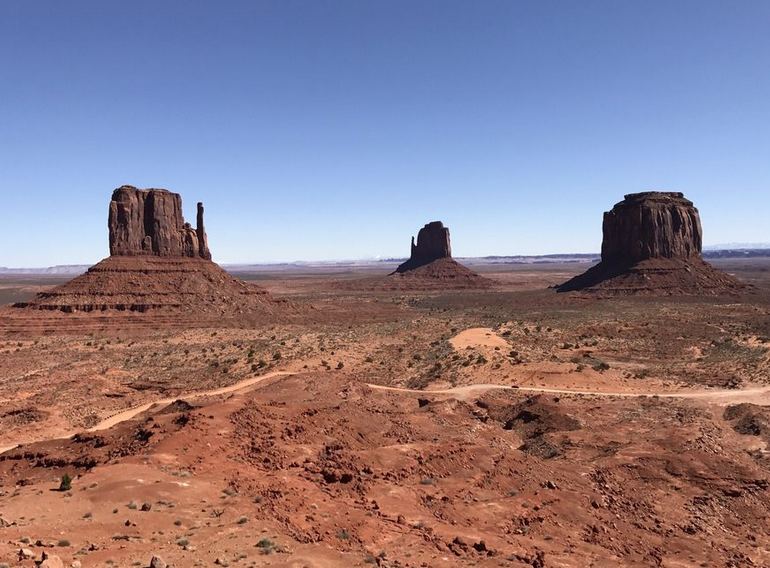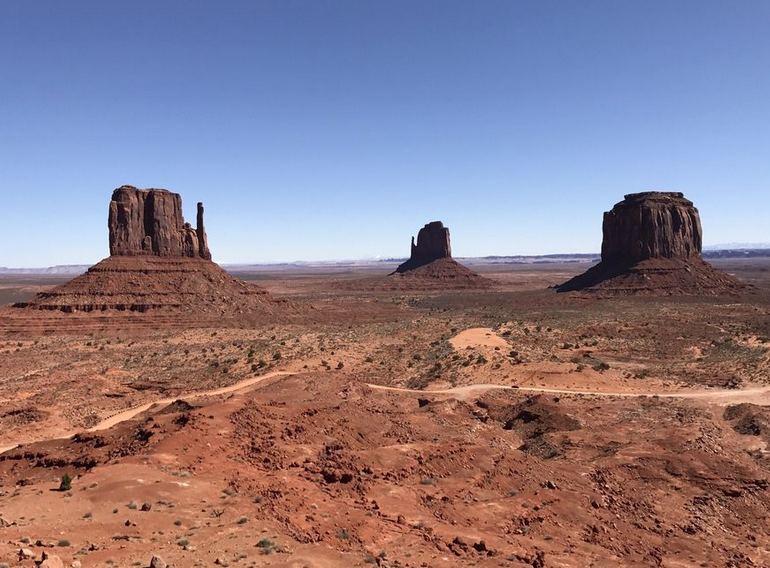 While the majority of Monument Valley is in Utah, the visitor center is located in Arizona. If you have ever watched a classic western movie, the chance is it was filmed in the valley. Visitors must pay a fee to drive through a 17-mile dirt road. Some areas of Monument Valley Navajo Tribal Park can only be visited with a tribal guide. The View Hotel is located inside the park and features breathtaking views of the valley. Plan on spending at least one night to give you enough time to explore the area.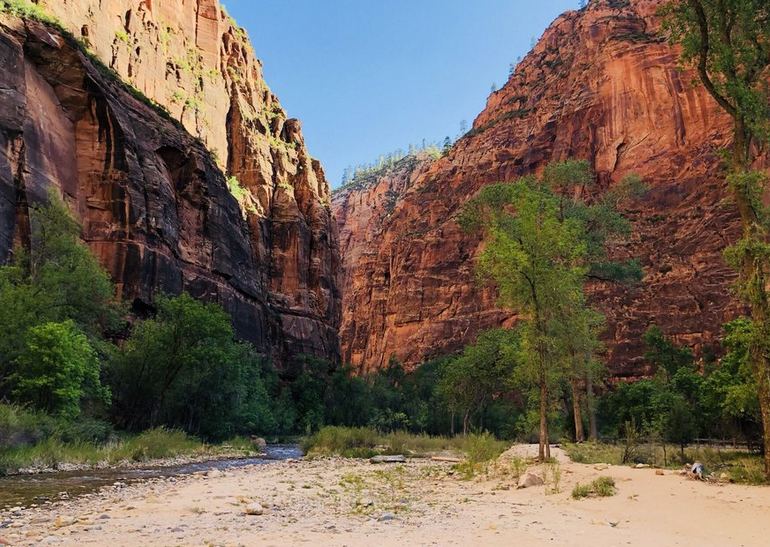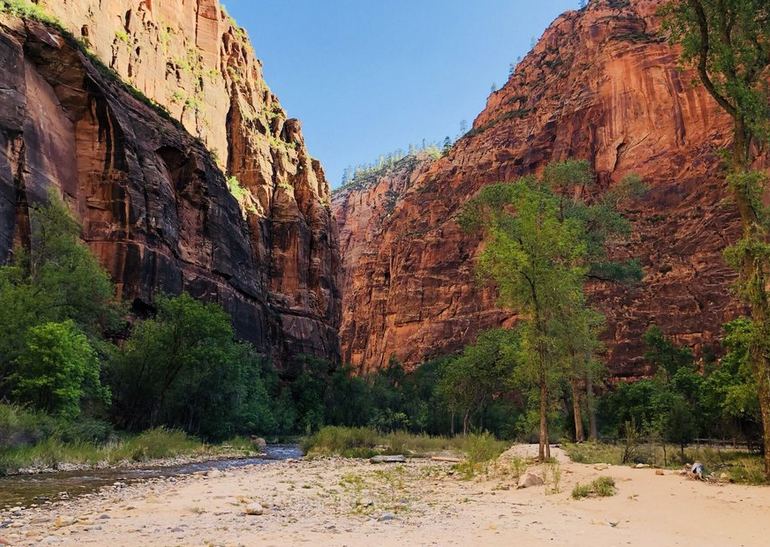 Zion is within day-trip distance of Las Vegas, although most visitors stay a day or two. Zion is the most popular park in the state and uses a shuttle system to help with traffic and parking problems. There is limited parking at the visitor center; however, there is a free shuttle from the nearest town, Springdale. Hiking is the most popular activity here, with easy, moderate, and strenuous trails. Three of the most popular trail are the Narrows (moderate), Angel's Landing (strenuous), and Canyon Overlook Trail (moderate). Springdale has loads of places to eat and a good selection of hotels. Website.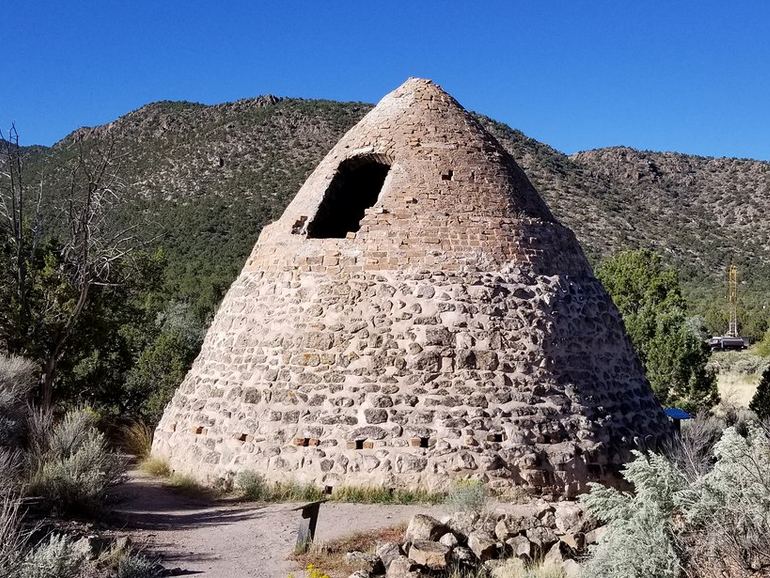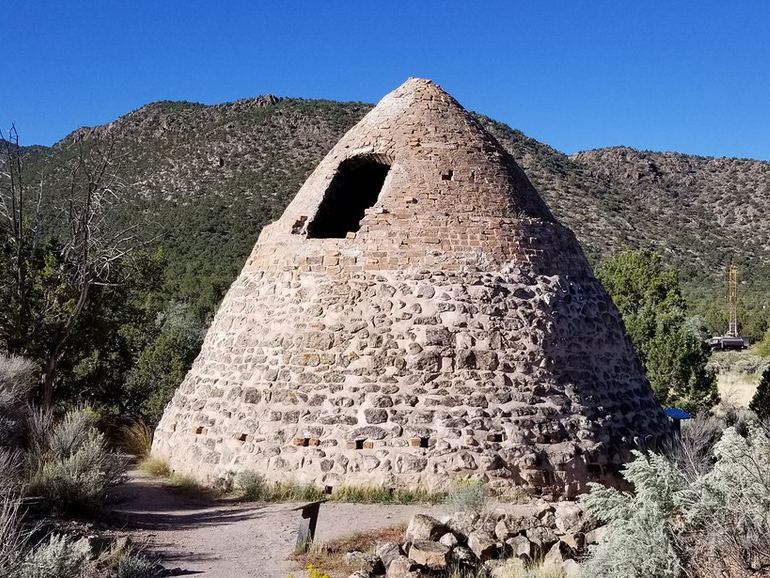 Old Iron Town Ghost Town Utah
Located twenty miles west of Cedar City, Old Iron Town was founded in 1868. The town barely lasted ten years before it became a ghost town. Today there are a few crumbling buildings along with one of the two original beehive charcoal kilns. Before visiting Old Iron Town, be sure to stop by the Frontier Homestead State Park Museum in Cedar City. Here you can pick up a self-guided tour map and learn about the history of the ghost town. There are a covered picnic area and restrooms on-site at the ruins of the town.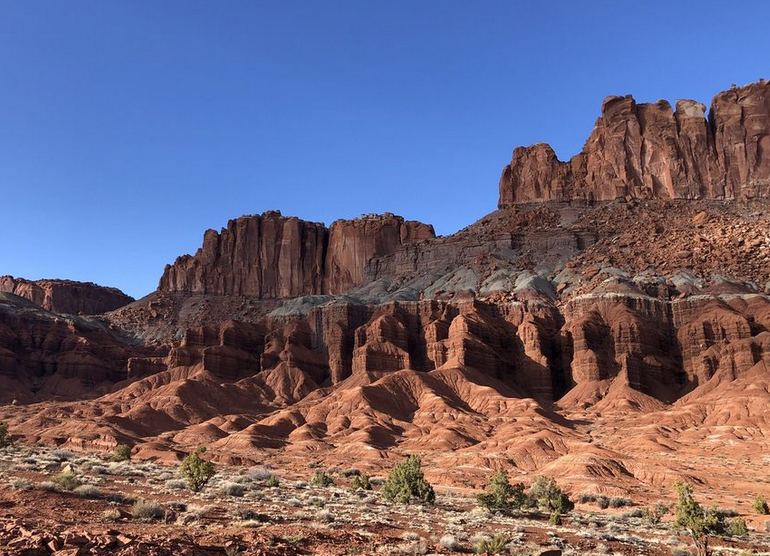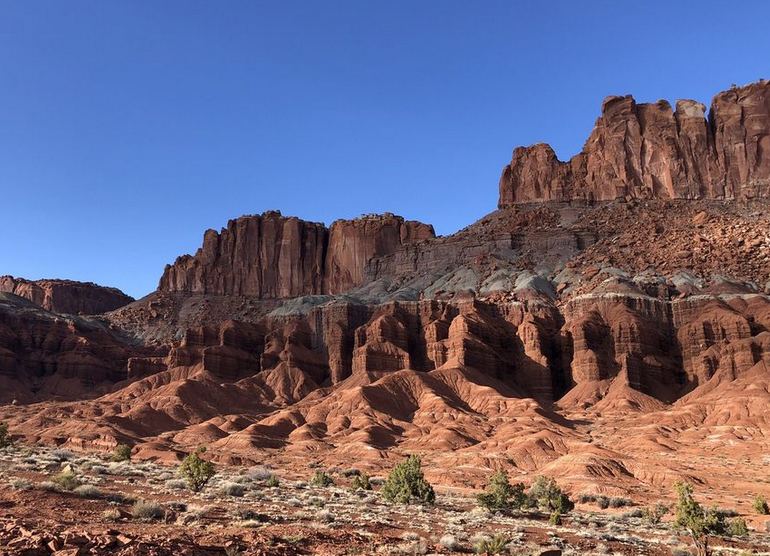 Capitol Reef park is one of the Mighty Five Utah National Parks. Capitol Reef is slightly less visited than the other parks but just as spectacular. There is even a pioneer orchard near the visitor center where you can pick fruit during the harvest season. Popular activities include hiking, sightseeing, and camping. If you only have one day in the park, there is a Scenic Drive from the visitor center that features 11 points of interest along the route. Capital Reef Website.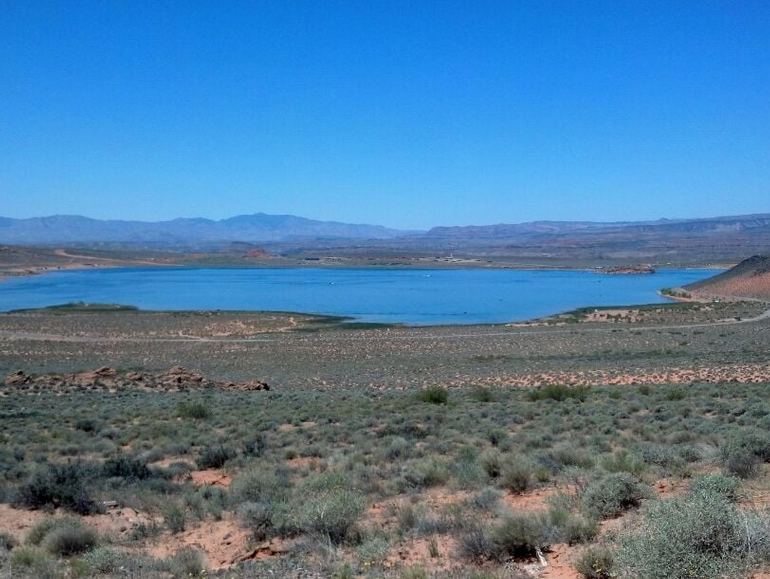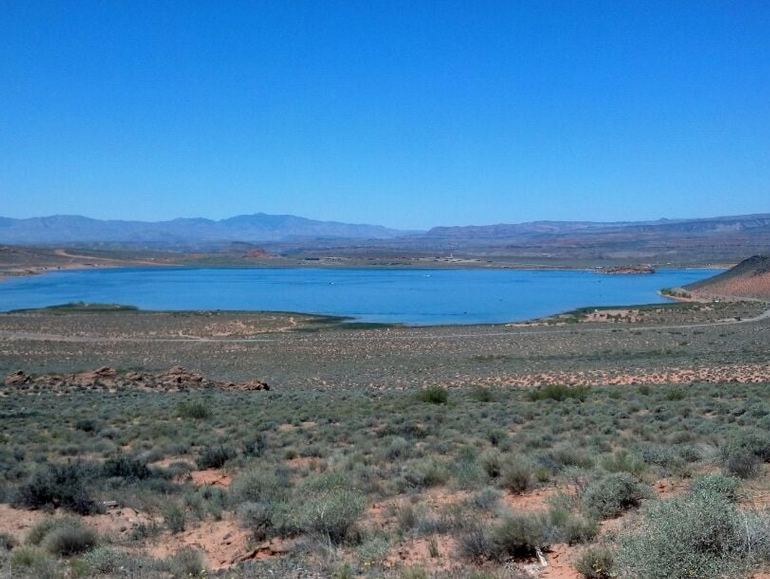 Sand Hollow State Park
Sand Hollow State Park is situated 15 miles east of St George, Utah. Sand Hollow State Park features a 1300 acre lake and is adjacent to BLM Utah Sand Mountain OHV with 15,000 acres of dunes and desert trails. The lake is popular for swimming, boating, jet skiing, and camping. The Beach at Sand Hollow (BASH) rents watercraft, ATVs, and UTVs buy the hour or day. There are also several campgrounds in the area. 3351 S Sand Hollow Rd Hurricane, Utah.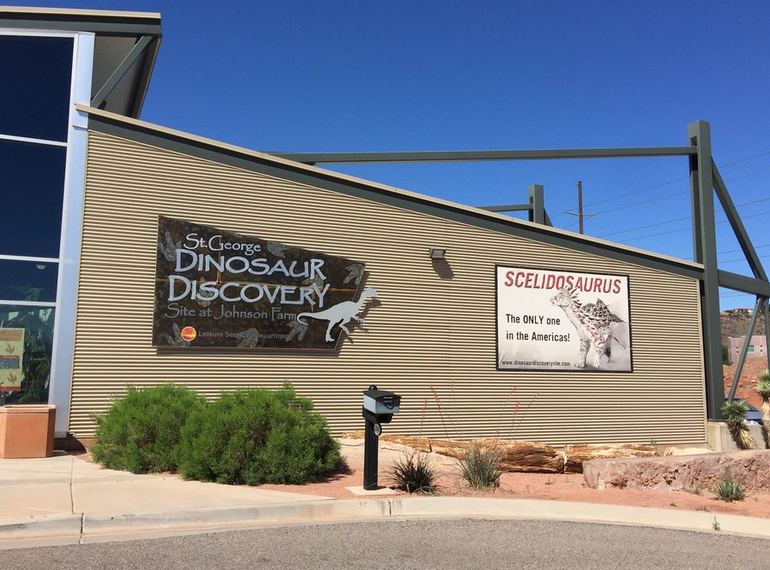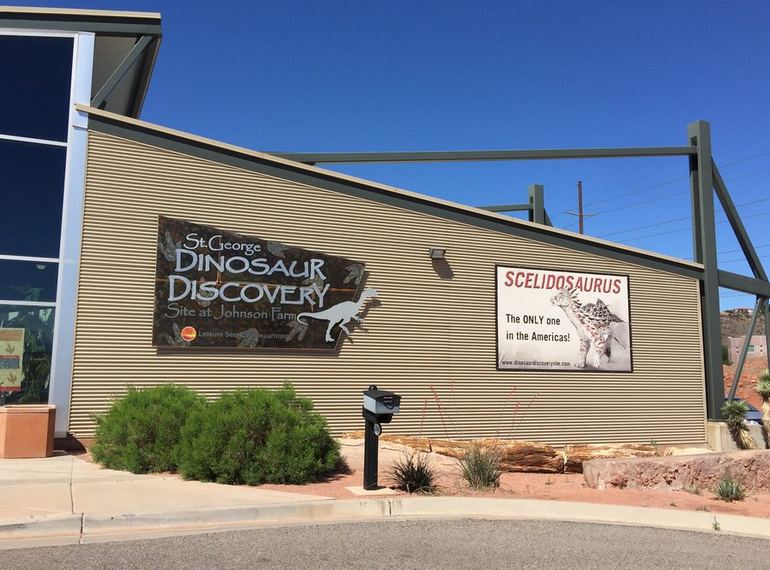 St. George Dinosaur Discovery Site
The Dinosaur Discovery Site in St George is a small museum built over the actual discovery site of hundreds of dinosaur footprints. The museum also displays fossils, dinosaurs' bones, and replicas of Jurassic animals. For kids, there is a playroom where they can dig for fossils in the sand. There is also a short movie to watch at the museum a gift shop. Nearby Rosenbruch World Wildlife Museum features 300 dioramas with animals from around the world. On a day trip, you will have plenty of time to see both attractions.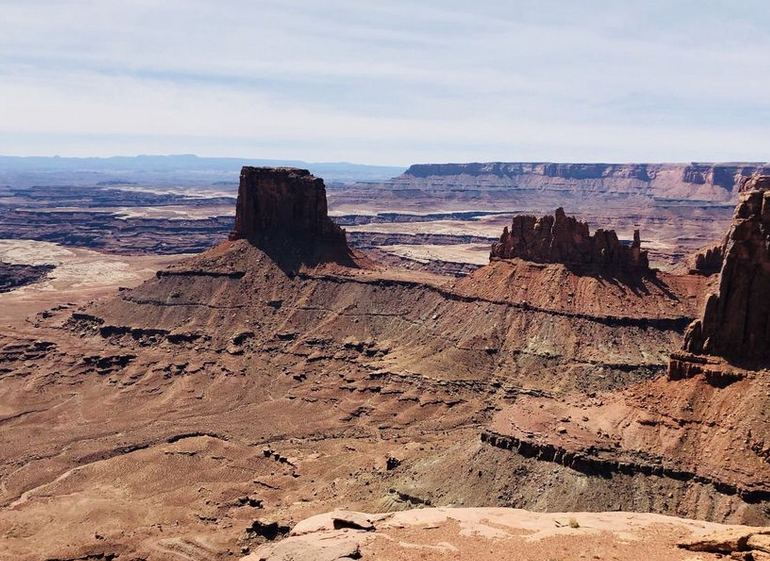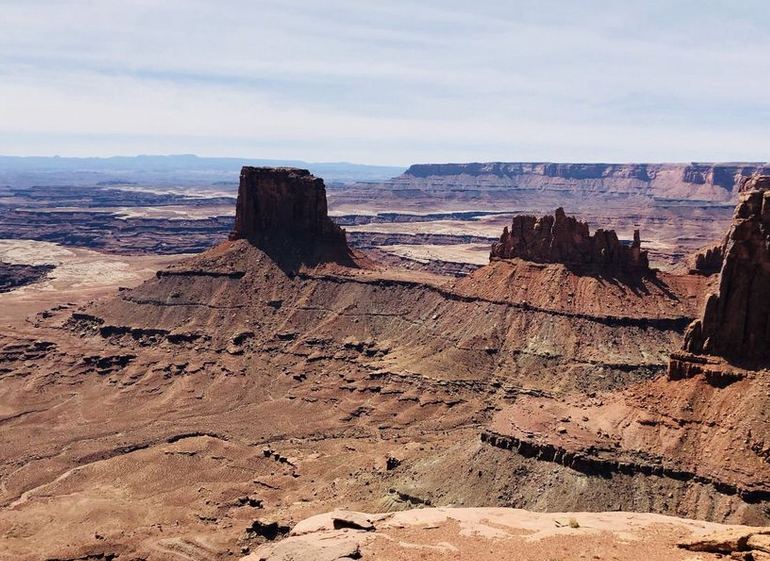 Canyonlands National Park is situated in southeastern Utah near Moab, Utah. The Island in the Sky district is where most visitors end up. The two most popular attractions in this area are Mesa Arch and the Grand View Overlook. You can reach Shafer Canyon Overlook, Mesa Arch, Orange Cliffs Overlook, and Grand View Overlook via the Grand View Point Road from the visitor center. The Needles district visitor center is in a remote area of the park and only open spring to fall. Website.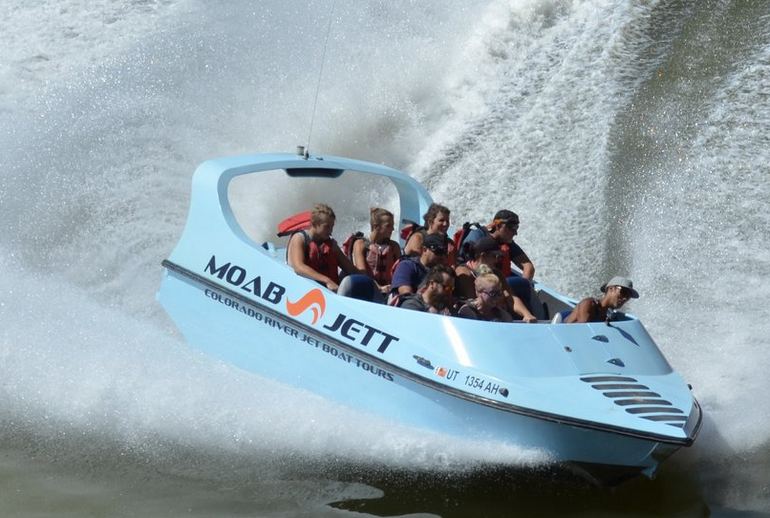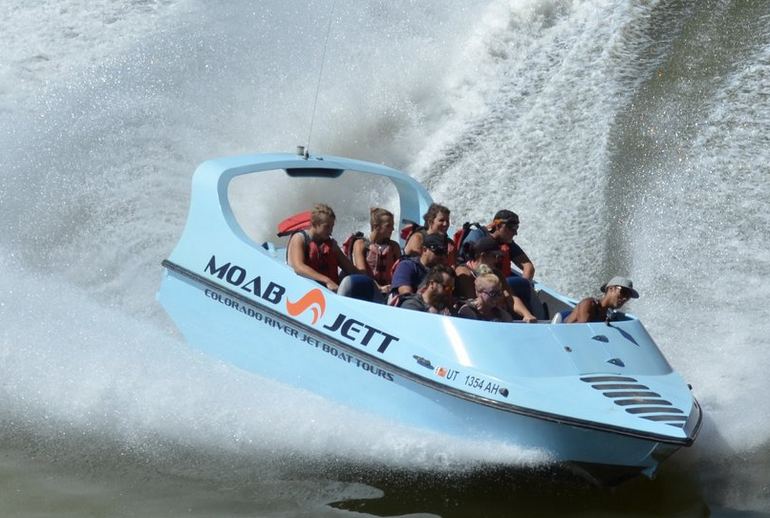 Moab Utah is located a few miles south of Arches National Park and makes a great base while exploring the region. One must-do activity while visiting Moab is to take a ride of a lifetime down the Colorado River on a Jet Boat. You will get wet, but it's all part of the fun.
For a more relaxed experience, there are also scenic jet boat tours. 4×4 tours and razor tours can also be available. In the town of Moab, there is a selection of restaurants, souvenirs shops, and motels. Canyonlands NP is 30 miles southeast. Moab Jett Website.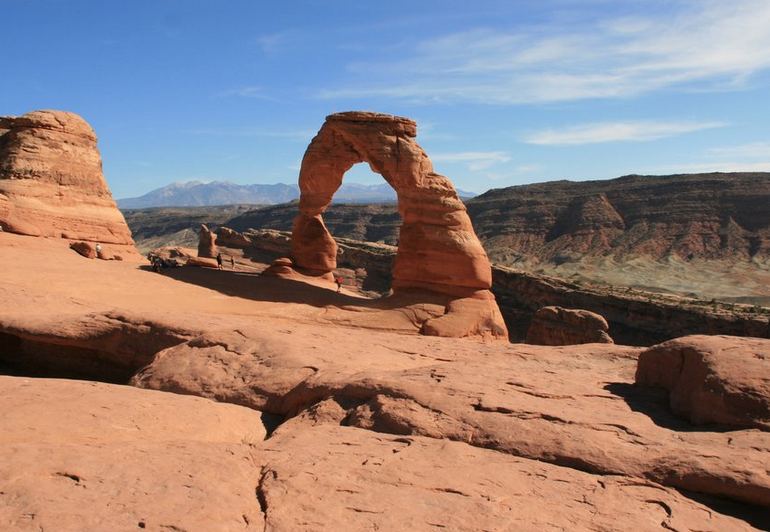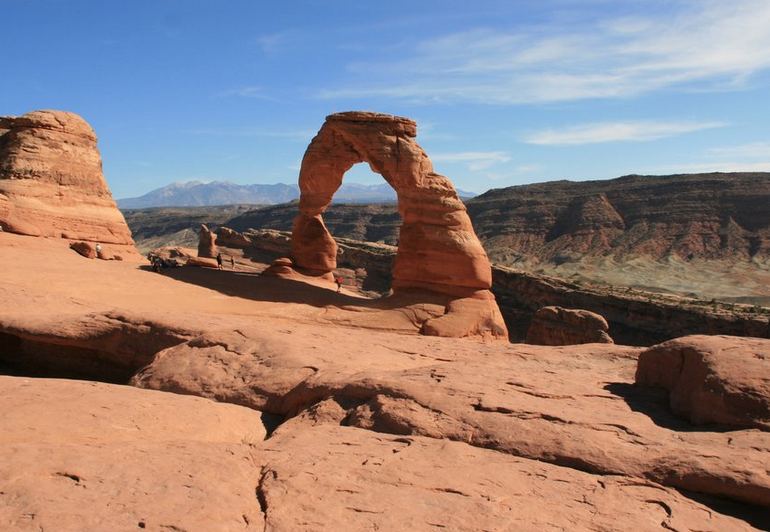 Arches National Park features hundreds of natural sandstone arches and is situated adjacent to the Colorado River. First-timers should head to the visitors 5 miles north of Moab. Rangers are on duty to answer your questions, and you can pick up a map of the park. The scenic 18-mile drive takes you past many of the park's attractions—delicate Arch, Devils Garden, Broken Arch, Sand Dune Arch, along with several viewpoints. Arches NP is the busiest NP in Utah, expecting loads of visitors and scarce parking during the summer season.