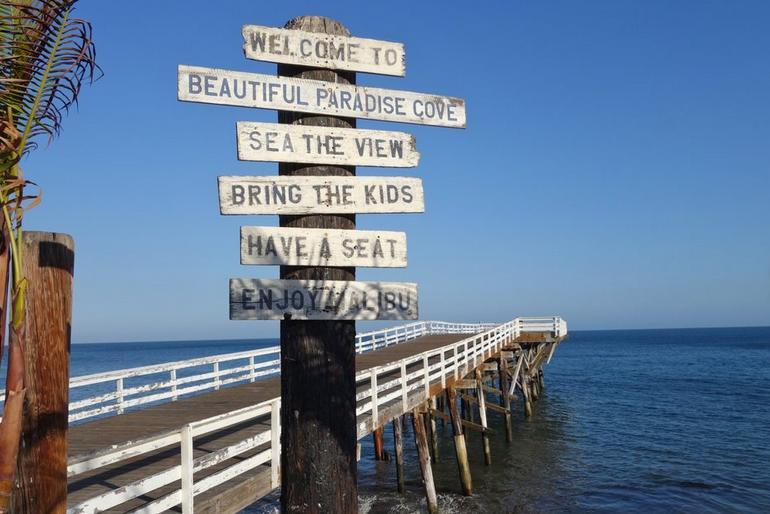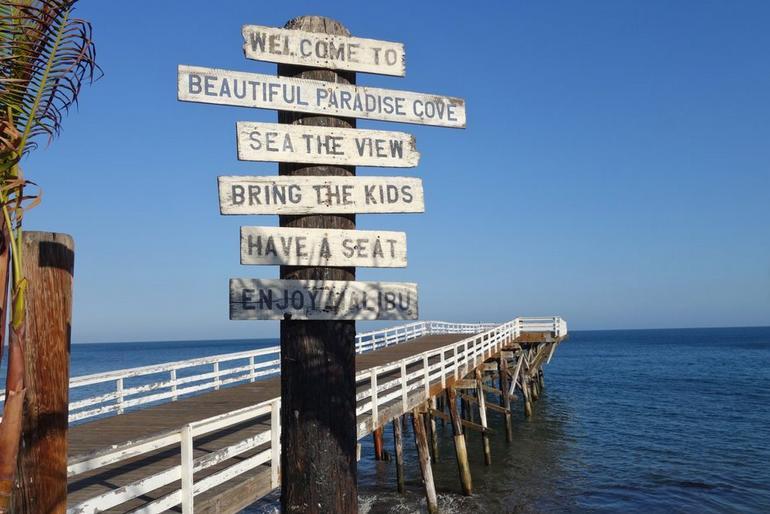 Southern California is a wonderful place to live in or visit. Our Southern California bucket list highlights the best tourist attractions, hidden gems, points of interest. Southern California is a large area, so we have broken down the list by region. Santa Barbara to San Diego DayTrippen's top places to visit in SoCal.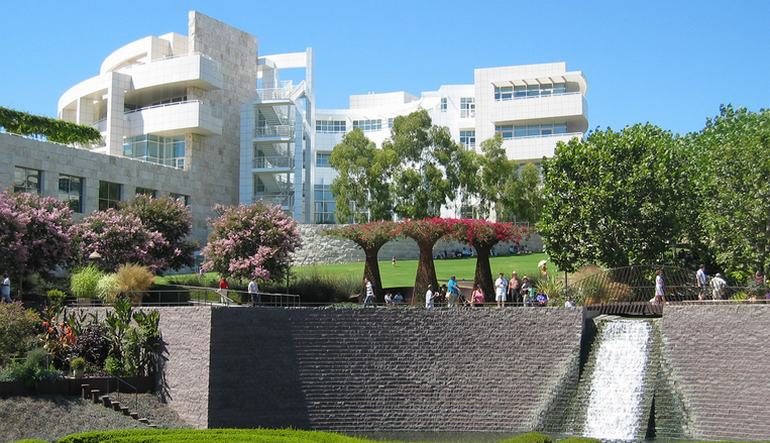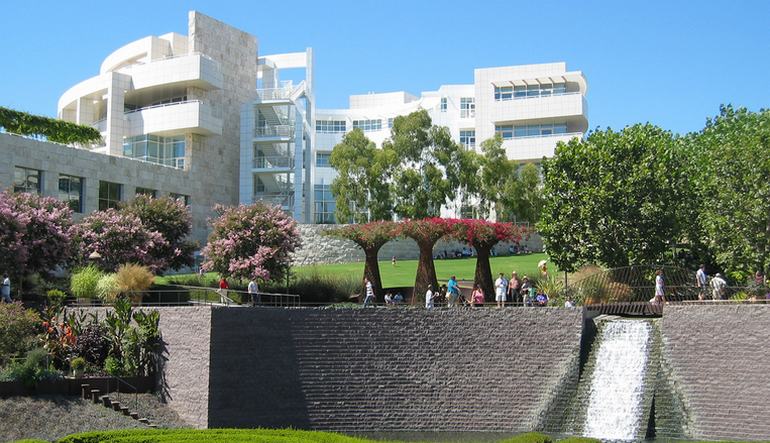 Rated the top free thing to do in Los Angeles, the Getty Museum should be at the top of any bucket list.  Offering amazing views of Los Angels and a spectacular collection of artwork from around the world. The museum opens at 10 am every day but Monday, when it is closed.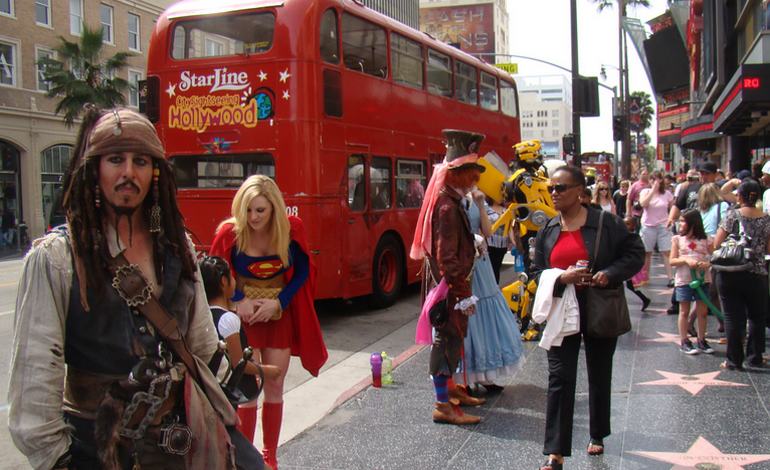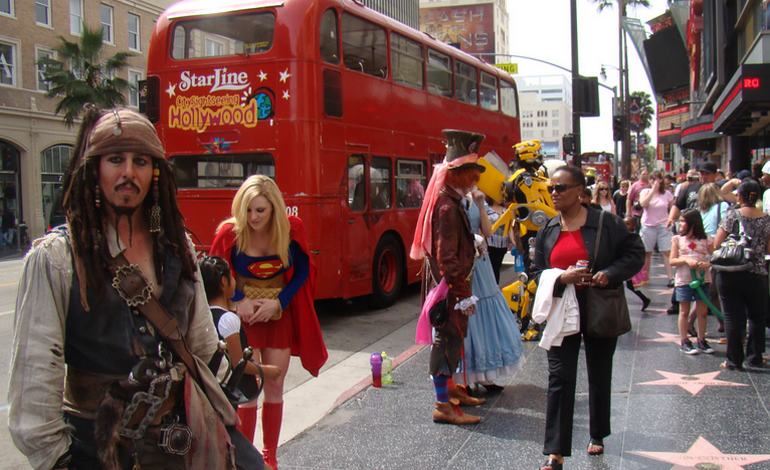 Yes, Hollywood Boulevard is a tourist magnet. Yes, there are cheesy character actors on every corner. And yes, parking can be a problem. But Hollywood Boulevard is still well worth a look and deserves to be on your bucket list. Walk of Stars,  Madame Tussauds, Hollywood Museum, Movie Star Tours, and more can all be found along Hollywood Boulevard.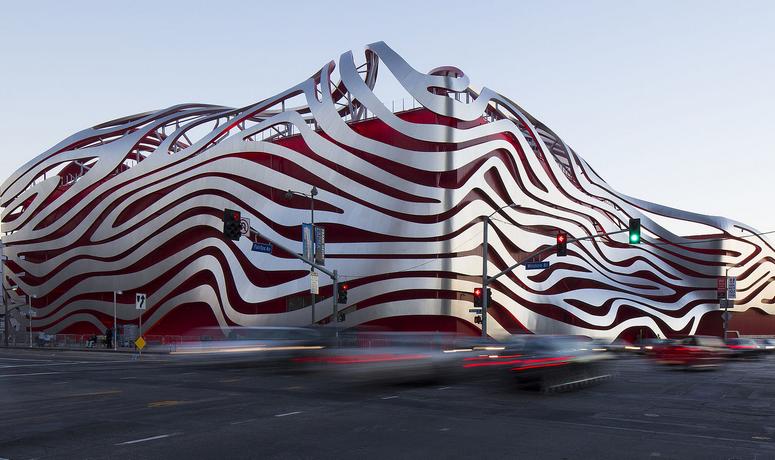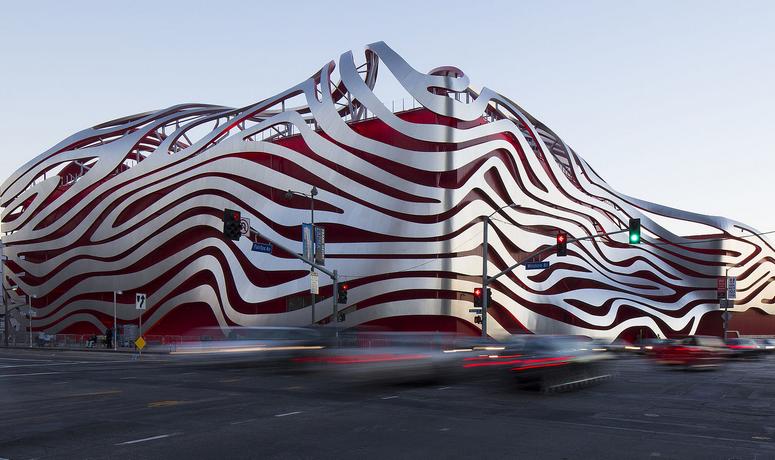 Petersen Automotive Museum is not some old stuffy museum with rows of old cars. This trendy destination is cutting edge. It's all about telling stories about how the automobile shaped Southern California. Amazing cars, iconic posters, pictures, and a sprawling underground lair called the vault.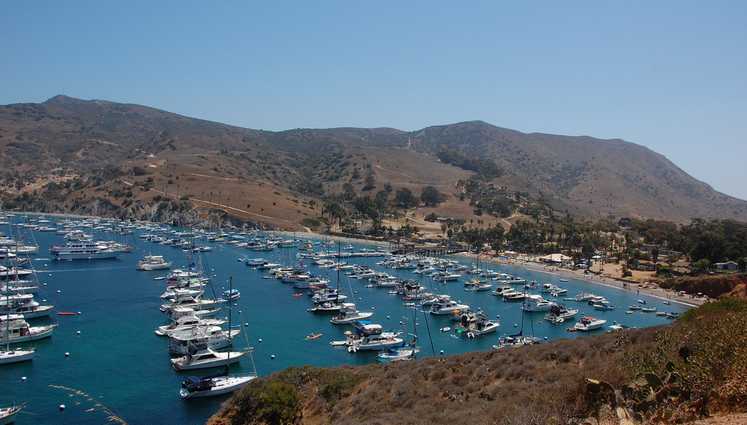 Catalina Island can be reached by a short boat trip or an even shorter helicopter ride.  Seaside restaurants, charming beaches, and outdoor adventures await all those that travel to Catalina.  If you only do one thing on this Southern California bucket list, Catalina Island should be it. One day is just not enough time to explore all the things to do on this wonderful Island.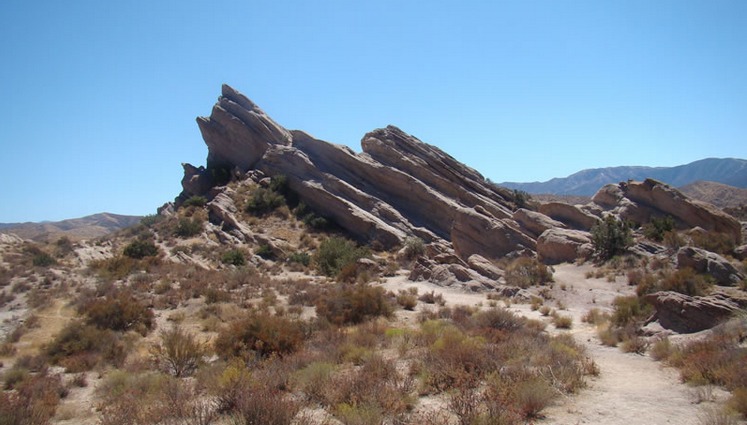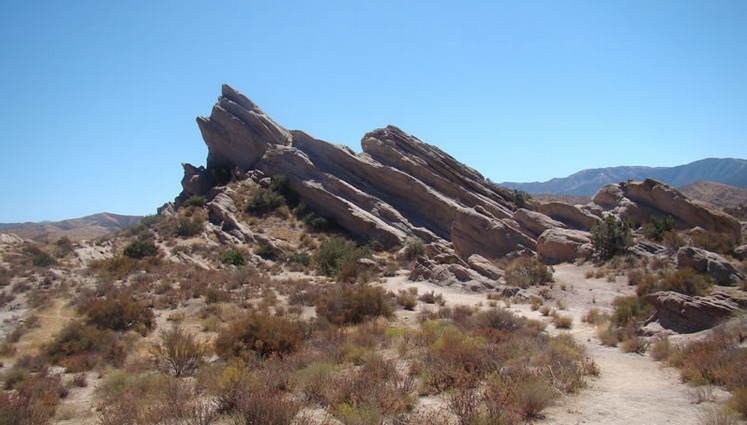 Vasquez Rocks Natural Area has been featured in hundreds of movies. From science fiction to westerns, they have all be made in and around these iconic rock formations.  The notorious bandit Tiburcio Vasquez used these area rock formations to elude law enforcement between 1873 and 1874, hence its name.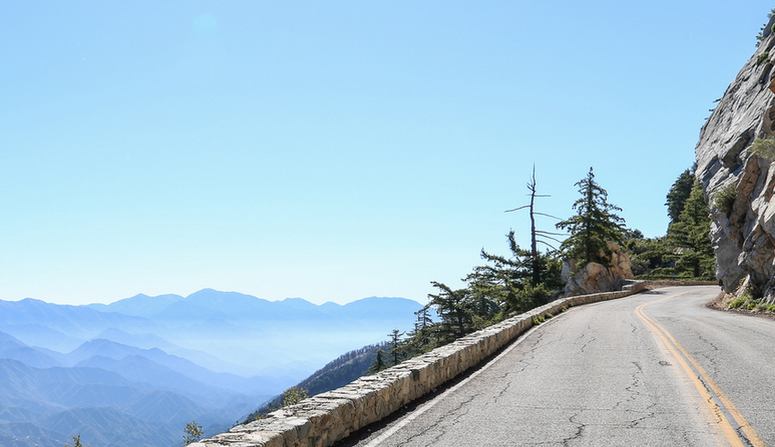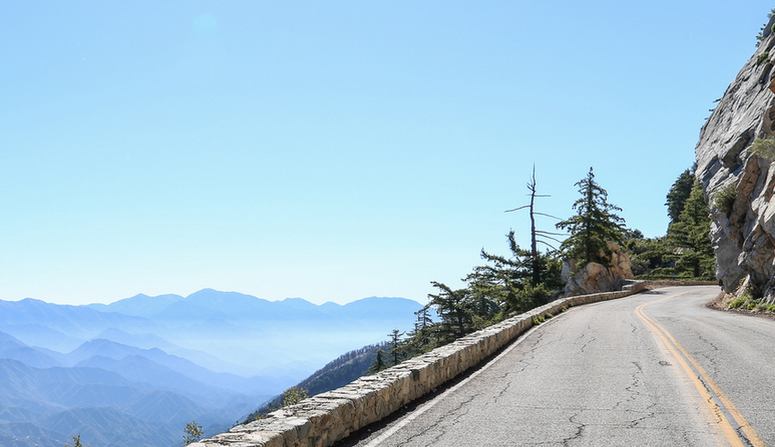 Angeles Crest Highway from La Canada to Mountain High in Wrightwood is the perfect Southern California road trip.  Angeles Crest Highway is a favorite destination for road bikes and sports cars. But to really enjoy this magnificent highway, you need to take your time, pull over, and enjoy the vistas.  The upper reaches of Angeles Crest Highway are one of the few places in Los Angeles where you can experience all four seasons.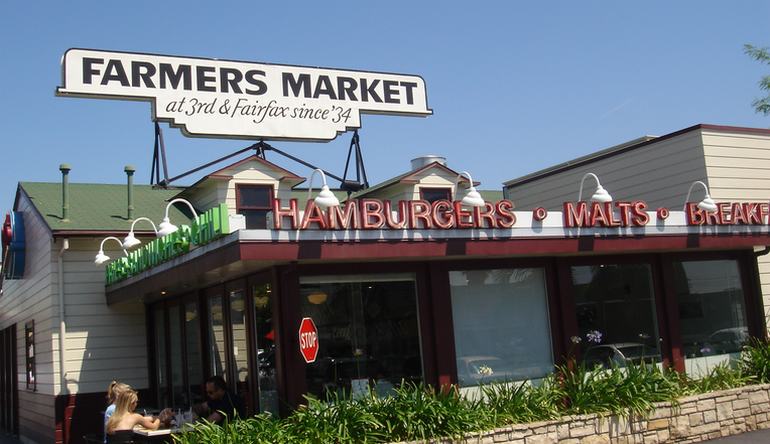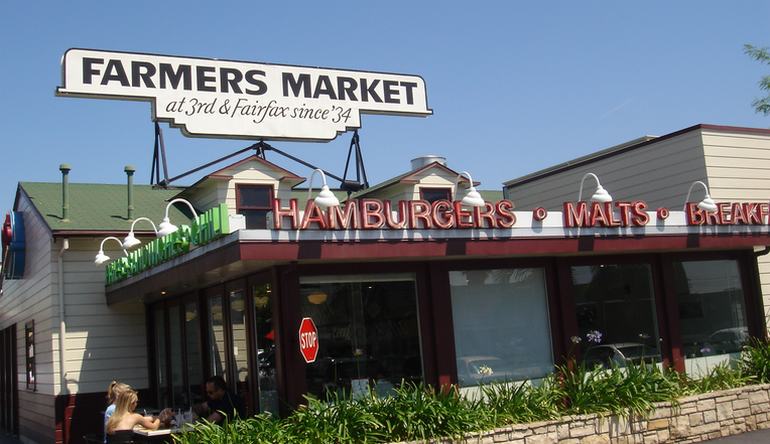 The Original  Los Angeles Farmers Market is full of atmosphere and friendly people. More than 100 stores and booths sell food and items from around the world at this landmark location.  No Southern California bucket list would be complete without visiting the Original Farmers Market on Third and Fairfax.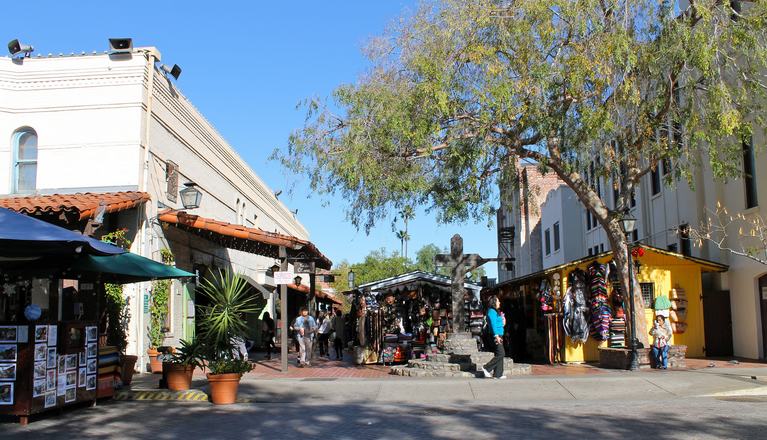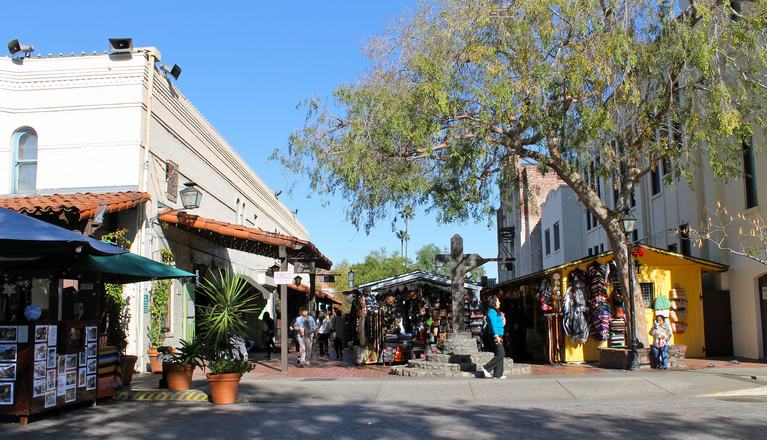 El Pueblo de Los Angeles is the original downtown Los Angeles.  Olvera Street is packed with restaurants, and casual cafes, including historic La Golondrina that continues to serve up chile Rellenos and mole poblano from the Roaring 20s. Olvera Street is open every day from 10 a.m. until 7 p.m Access is easy by public transportation since it's across the street from Union Station Los Angeles.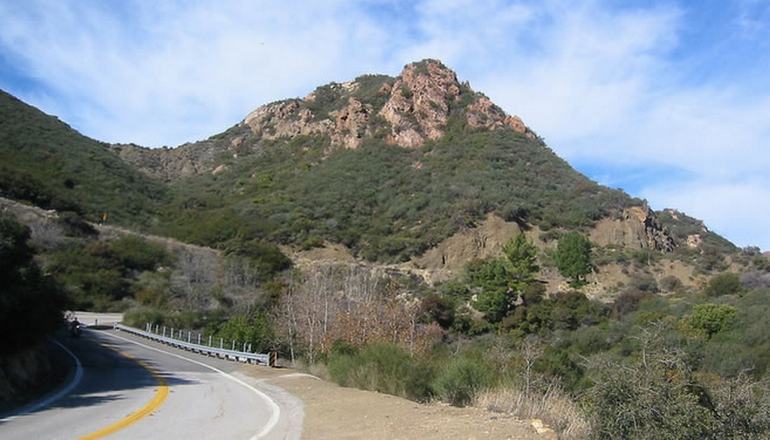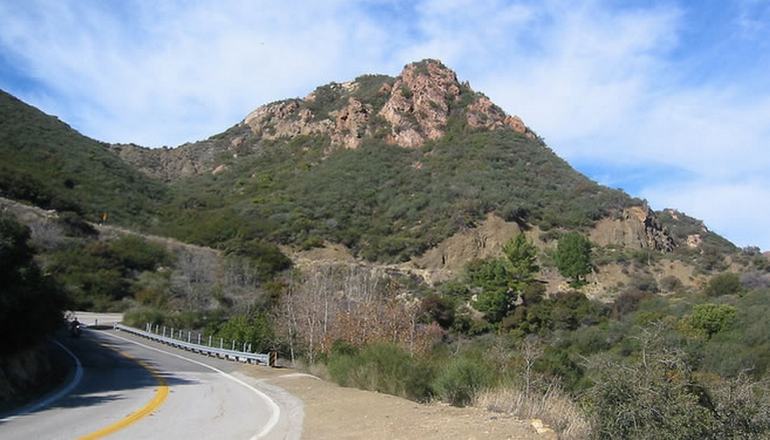 Legendary Mulholland highway is the playground of the rich and famous with their exotic sports cars and motorcycles. For the rest of us, it is a scenic byway through the Santa Monica Mountains. Sometimes the journey is about more than the destination; it's about the stops along the way.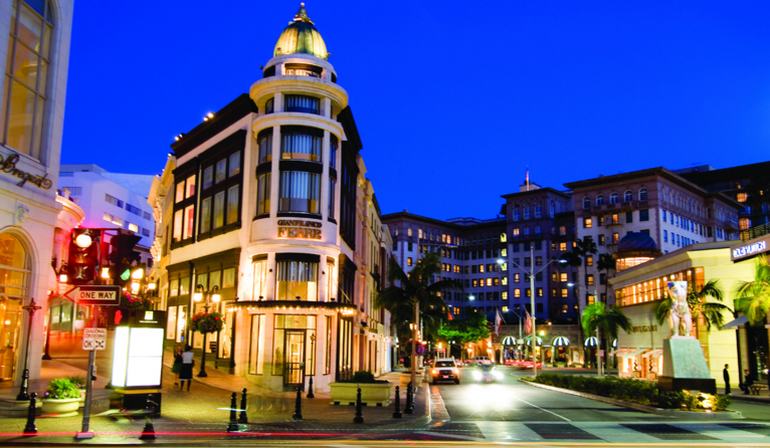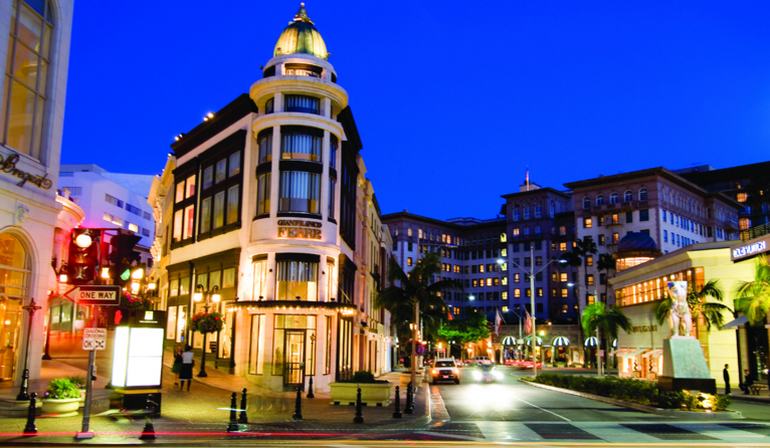 You may want to leave that credit card at home, as many leave spending big bucks for the sheer experience of shopping on the Drive. Here shoppers will burst with delight, then envy some of the world's most sought-after commodities from Valentino, Fendi, Gucci, Prada, Yves Saint Laurent, and Armani.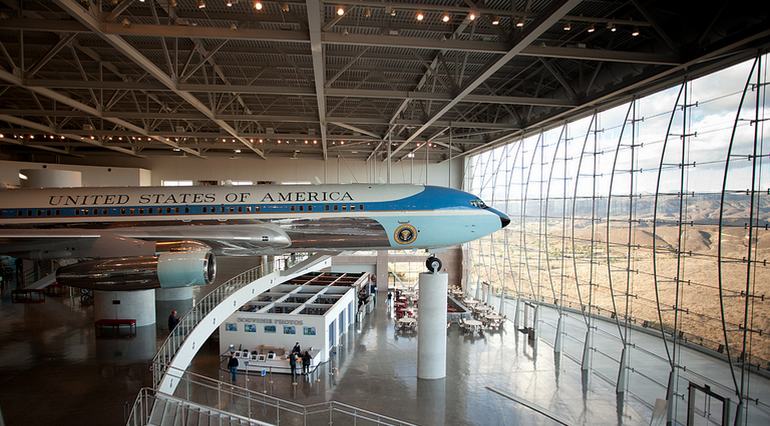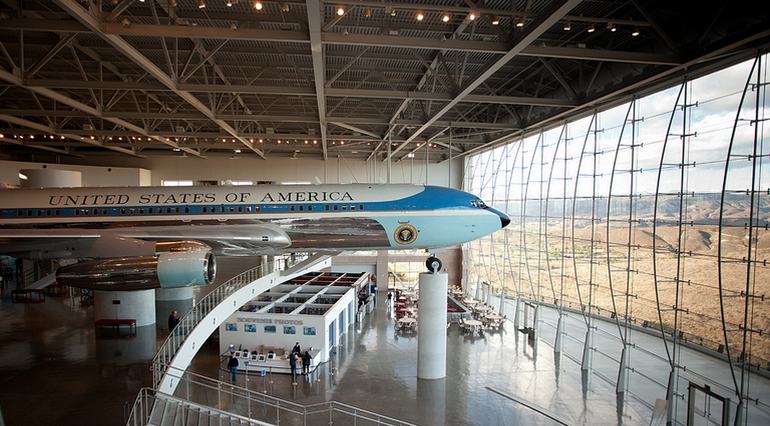 The Reagan Library is so much more than a museum. There is something special here to see for every age group, from a Boeing 707 aircraft to a piece of the Berlin Wall. The library was built entirely with private donations, and each year over 300,000 visitors come to learn about our 40th president.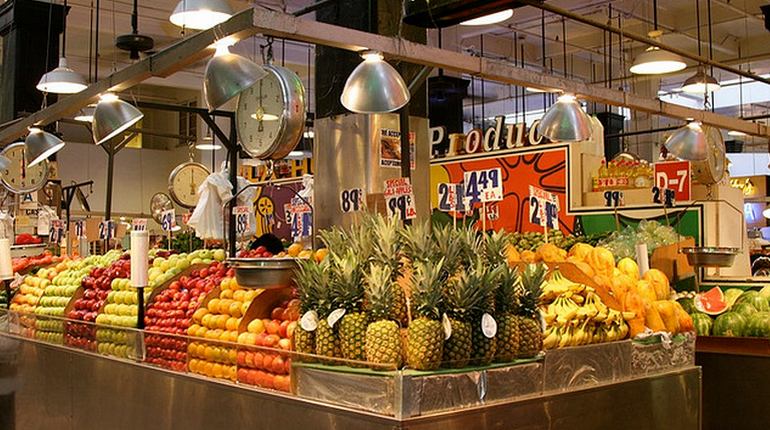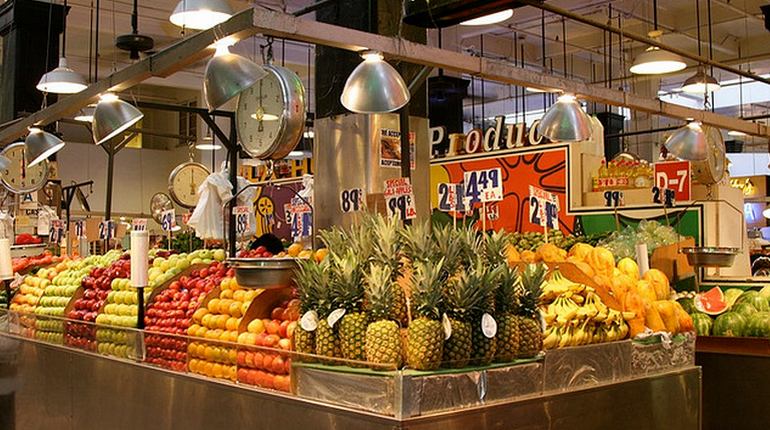 No Southern California bucket list would be complete without a trip to Grand Central Market. People from all walks of life can all dine here and relax and enjoy foods worldwide. Across the street from the market is historic Angels Flight, and the nearby Metro Red line station connects visitors to the rest of downtown Los Angeles.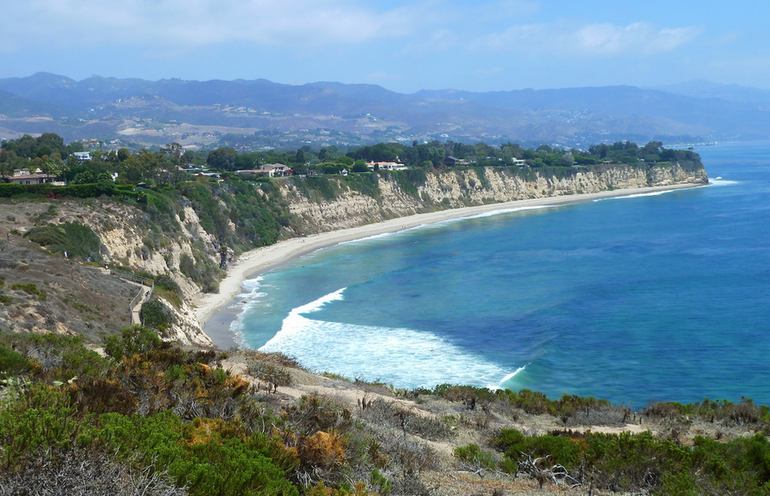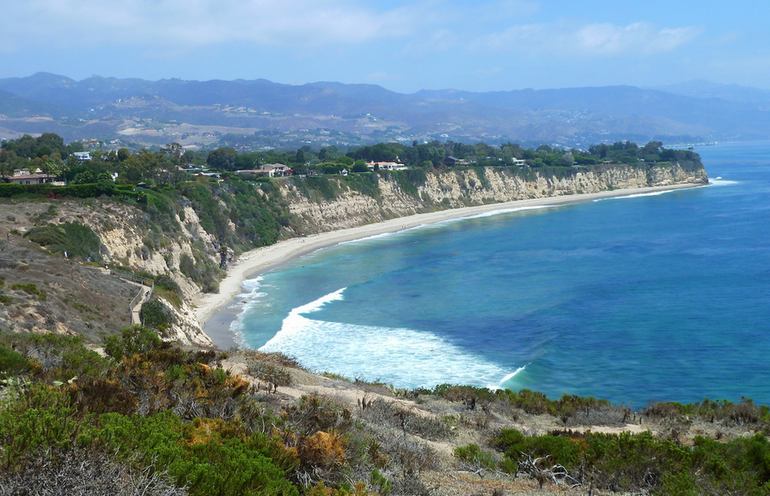 Get back to nature and visit Point Dume in Malibu Beach.  Point Dume is one of the last undeveloped oceanfront properties along the Malibu Coast.  Directly below the Point Dume is a secluded beach (Pirates Cove.) This is where the final scenes from the original Planet of the Apes movie were filmed.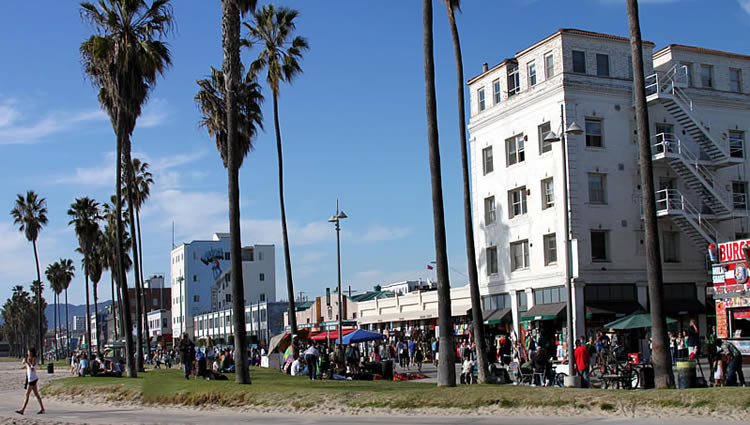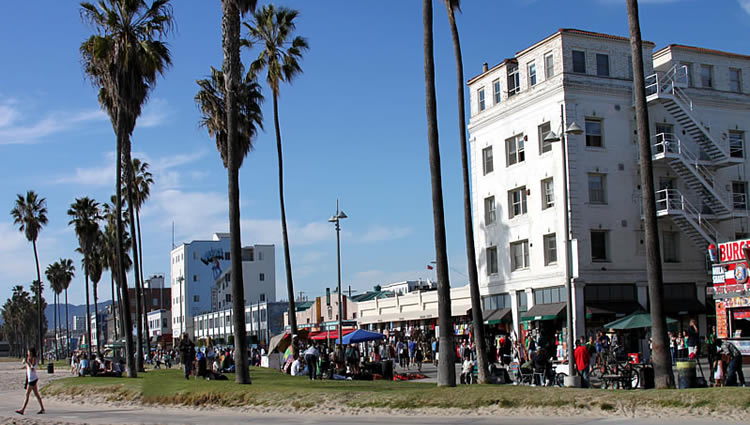 Venice Beach is somewhat of a tourist trap.  Tacky shops, sidewalk vendors, street performers, and tattoo parlors. But this one-of-a-kind location is bucket list-worthy, at least for one visit. Venice Boardwalk springs to life seven days a week from about noon onward. On weekends and holidays, the boardwalk is packed. This can be good or bad depending on what kind of trip you are looking for.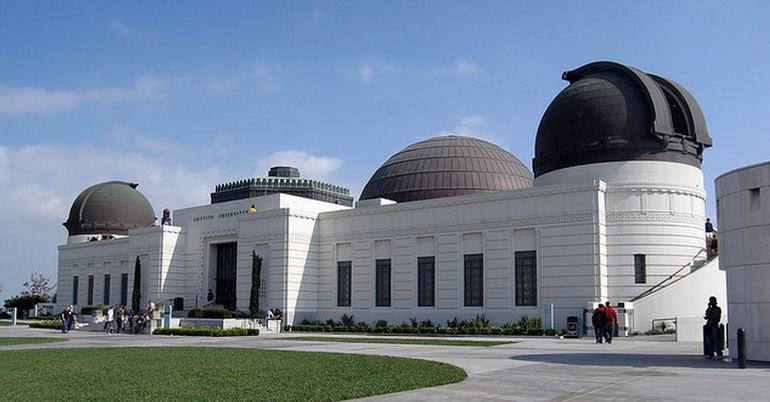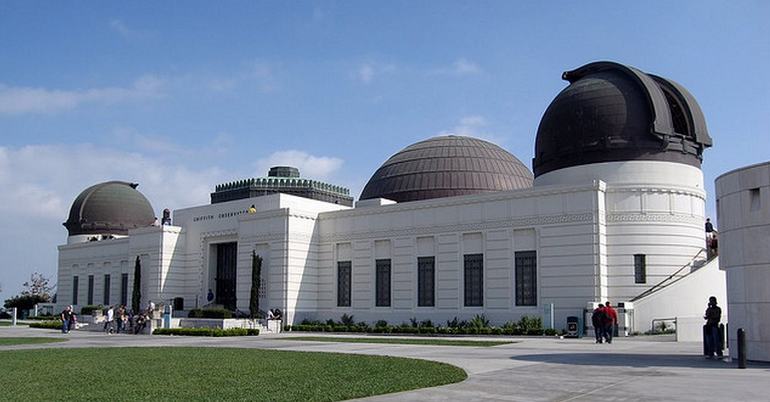 The landmark Griffith Park Observatory should be right at the top of your bucket list. Built-in 1935, the Griffith Park Observatory has been a tourist attraction ever since. Admission and parking are free, so there is really no reason not to visit the observatory.  Nearby attractions in and around Griffith Park are the views of Los Angeles magnificent.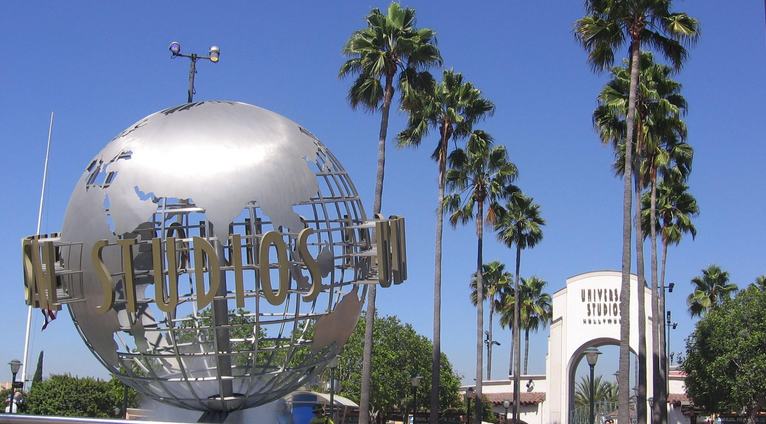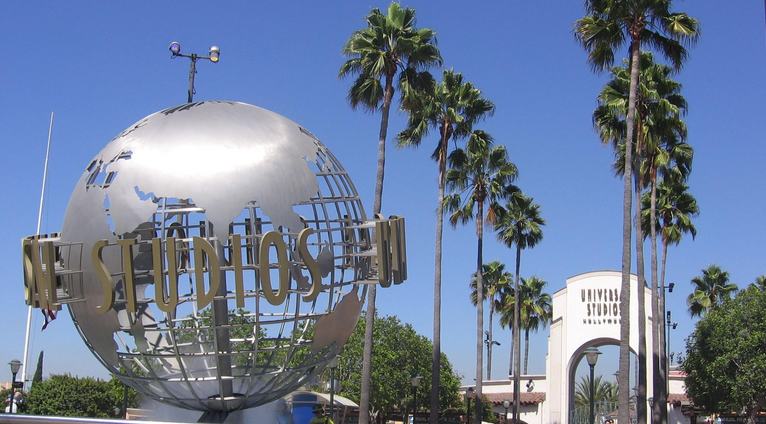 Universal Studios offers more bang for your buck than any other amusement park in Southern California. Start with the world-famous backlot movie tour. From there, guests can enjoy the wild theme park rides. Next are amazing shows and entertainment. Finally, a stroll through Universal Studios CityWalk to finish off your day. Take that Disneyland.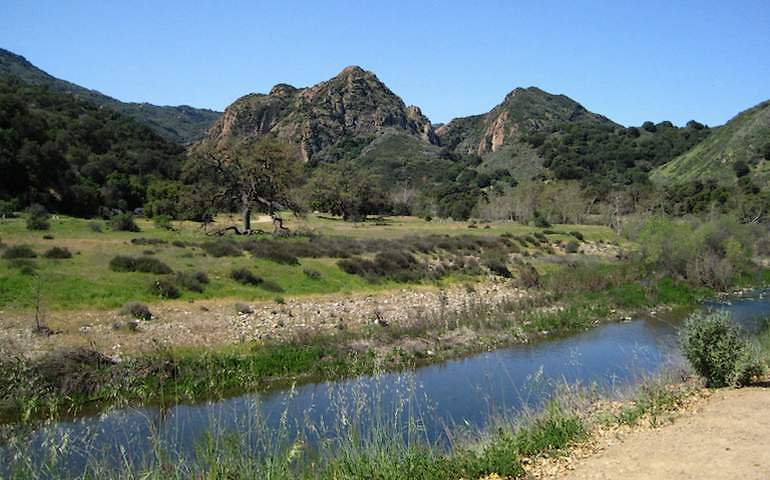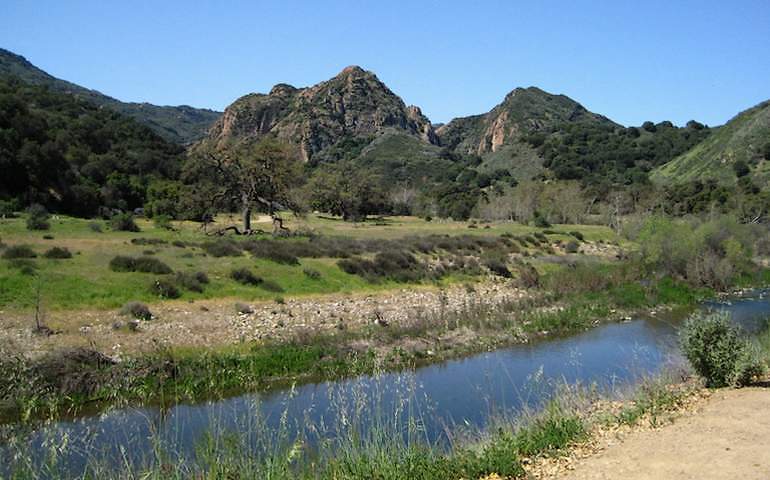 This beautiful park is located in the heart of the Santa Monica Mountain range. Movies and television shows filmed here include the hit television series' M*A*S*H, The Planet of the Apes, the classic Butch Cassidy, and the Sundance Kid, as well as Pleasantville.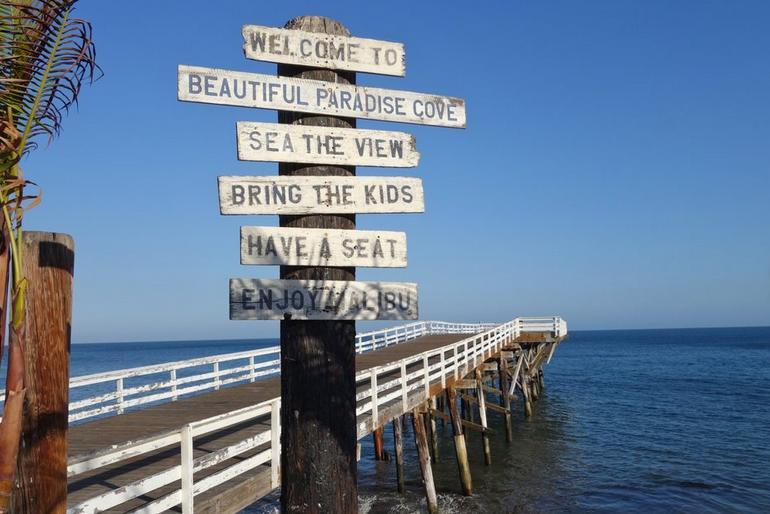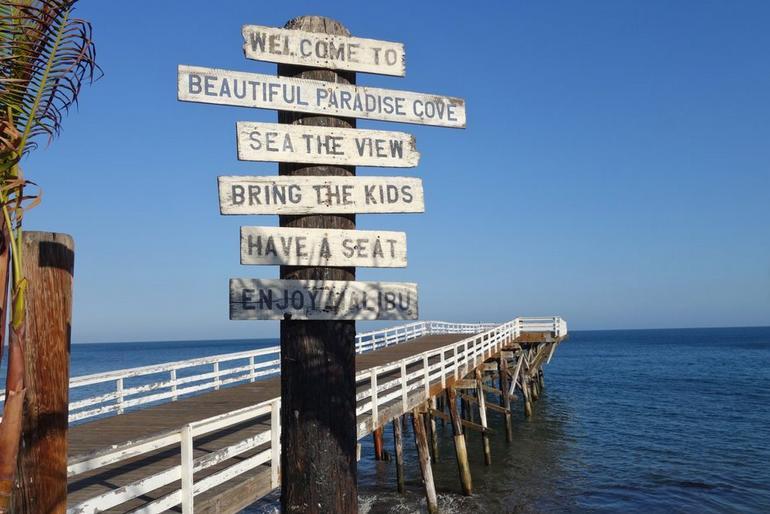 Paradise Cove is a secluded beach along the Malibu Coast of Southern California. Visitors can relax and soak up some rays with a chance to see a few Hollywood celebrities. Paradise Beach Cafe serves some tasty seafood dishes with a million-dollar view of the Pacific Ocean.
Orange County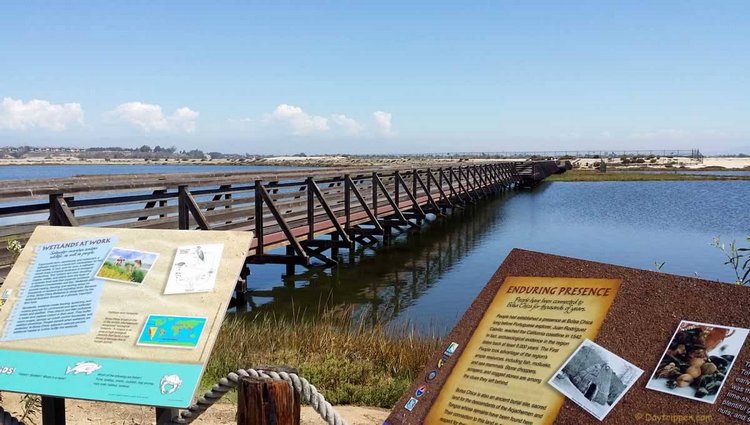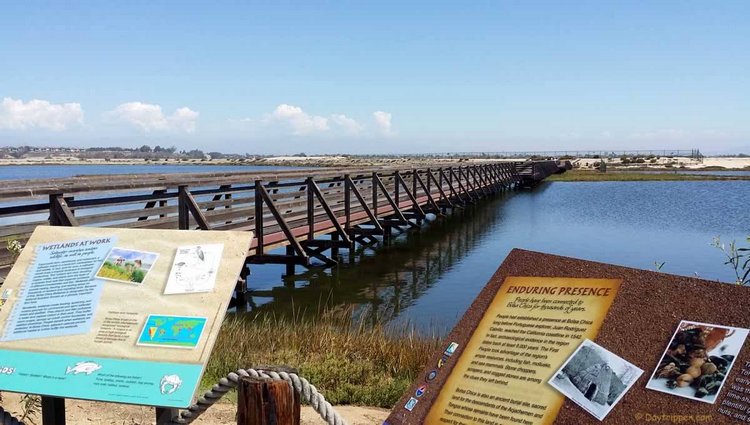 Looking for a quiet retreat to nature, then the Bolsa Chica Wetlands is for you. What was once a field of oil wells has lovingly been restored to an Ecological Reserve. Bolsa Chica Wetlands is home to an abundance of coastal wildlife and is open to the public daily from sunrise to sunset. Top of the Southern California bucket list for nature lovers.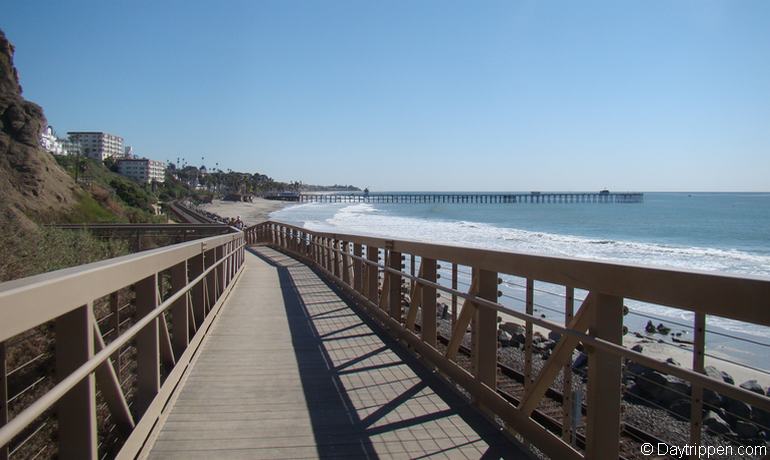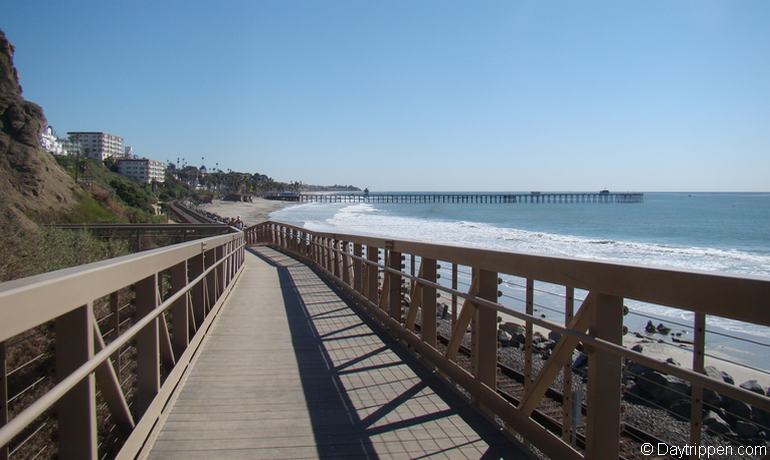 Nothing beats a stroll along the beach, and nothing quite matches San Clemente's beach trail. Starting in North Beach and running along the coast to the San Clemente Pier, the beach trail is heaven for runners, families, hikers, and dog lovers.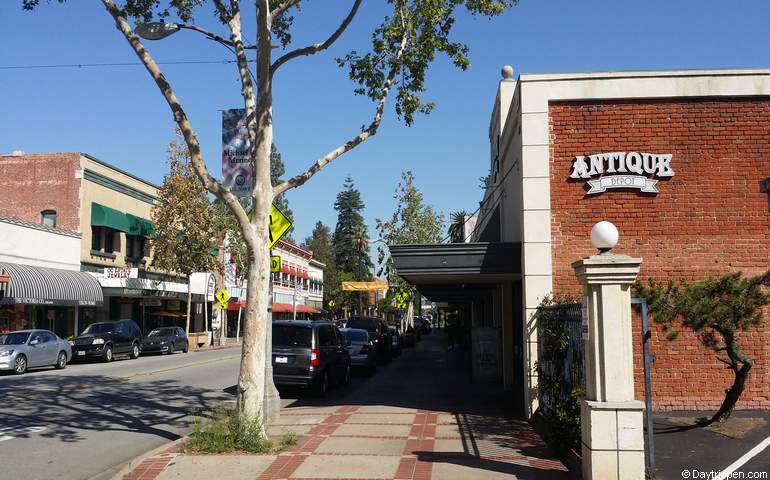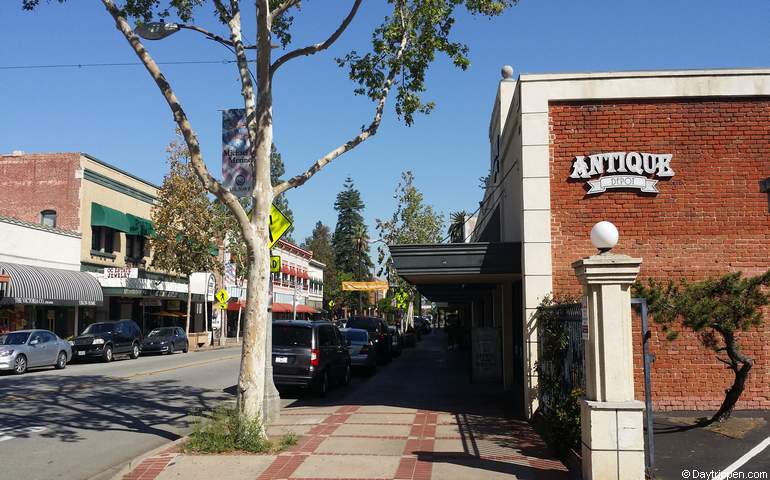 This 1920s Old Town District deserves a spot on any Southern California bucket list. tOld Towne Orange is a perfect destination for a weekend outing.  Antique stores and cozy sidewalk restaurants line the streets of this delightful Orange County location.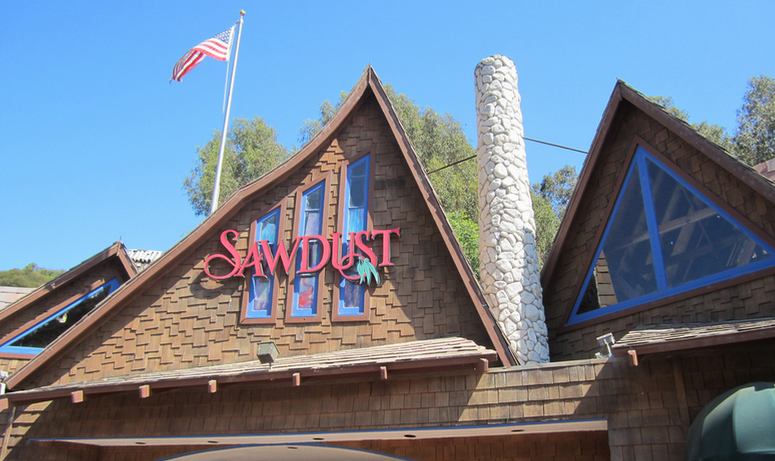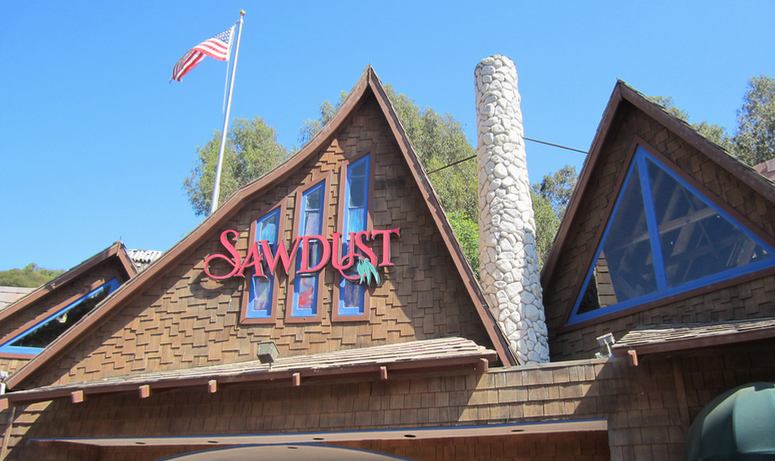 Home to the Summer and Winter Laguna Beach Art Festivals Sawdust is a treat for locals and tourists. Talented local artisans create, showcase, and sell their original artwork on the Sawdust grounds each year. Located in Laguna Canyon under a canopy of Oak trees.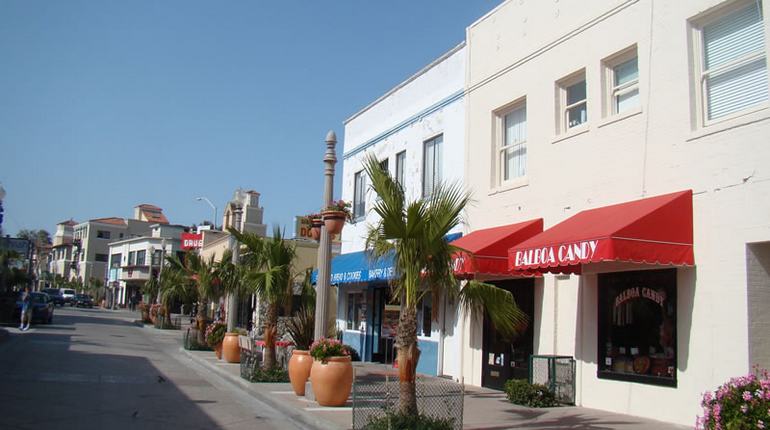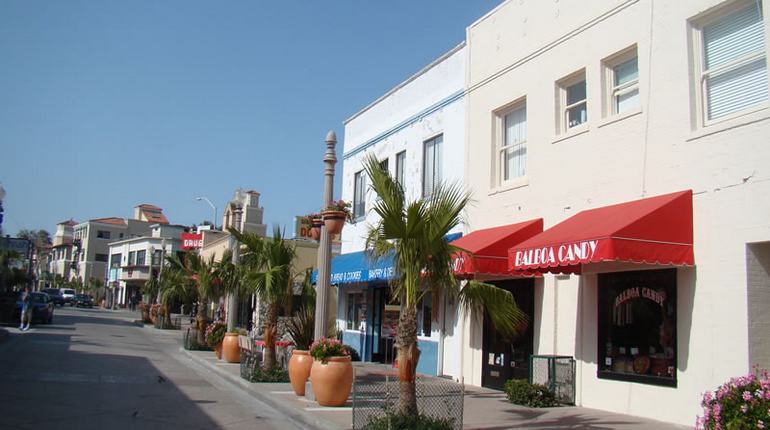 Balboa Island is sandwiched between the Balboa Peninsula and Newport Bay. Whether you are looking for sun, sand, water, or rides, a day trip to the Balboa Peninsula has you covered. Balboa Peninsula is also home to the Catalina Flyer, which takes you to Catalina Island.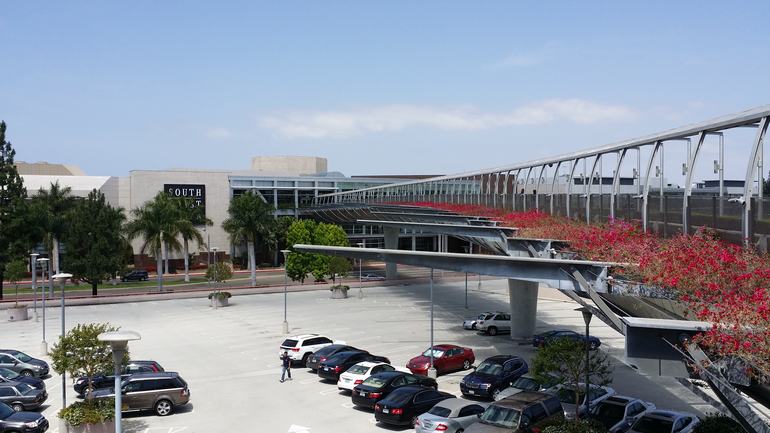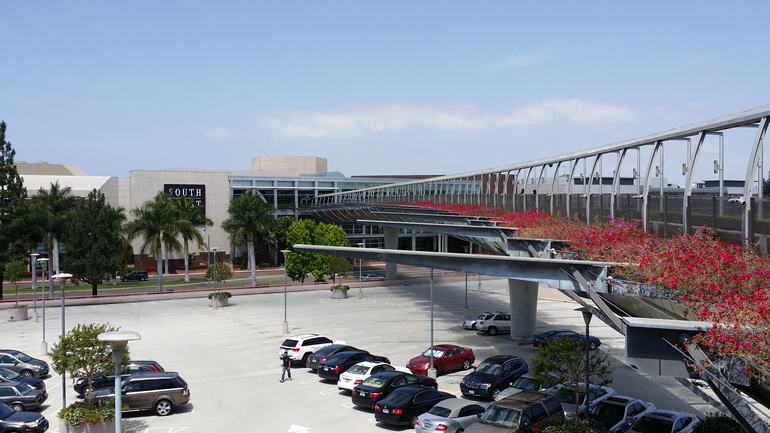 South Coast Plaza is the famous backdrop mall in many favorite shows such as The OC, Clueless, and Beverley Hills 90210. It is so popular and well known that it often shares a destination tag on shopping bags of famous brand stores such as Gucci or Prada, alongside Paris, Tokyo, and New York City.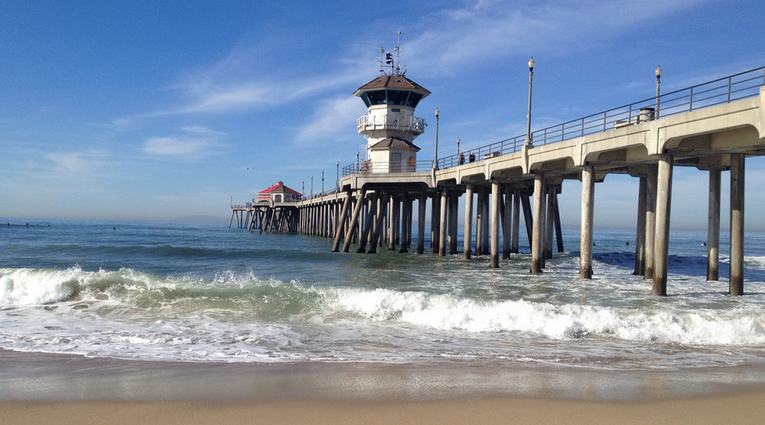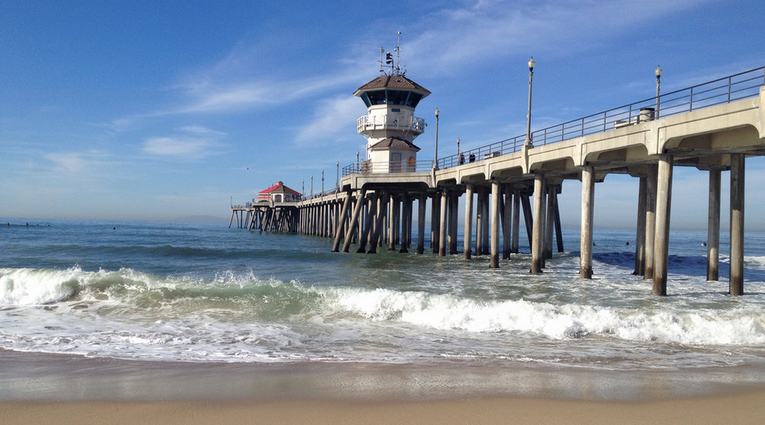 Huntington Beach is the closest beach to Anaheim and the Disneyland Resort. The main attraction here is the Huntington Beach Pier that stretches over 1,800 feet into the Pacific Ocean. The pier offers visitors a perfect vantage point for viewing the magnificent Orange County coastline.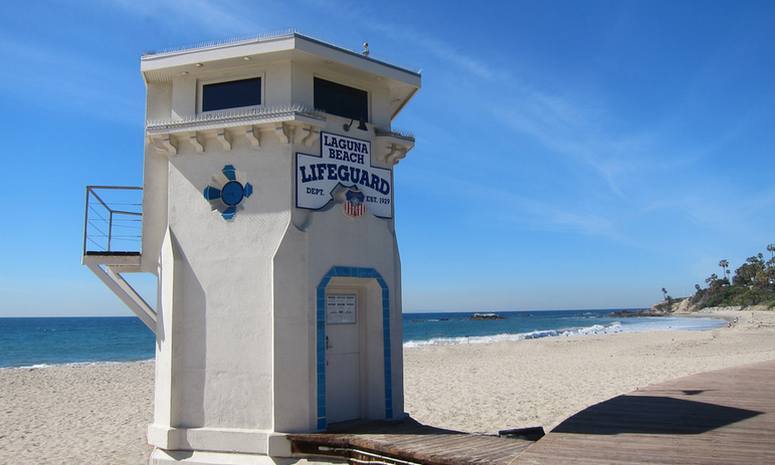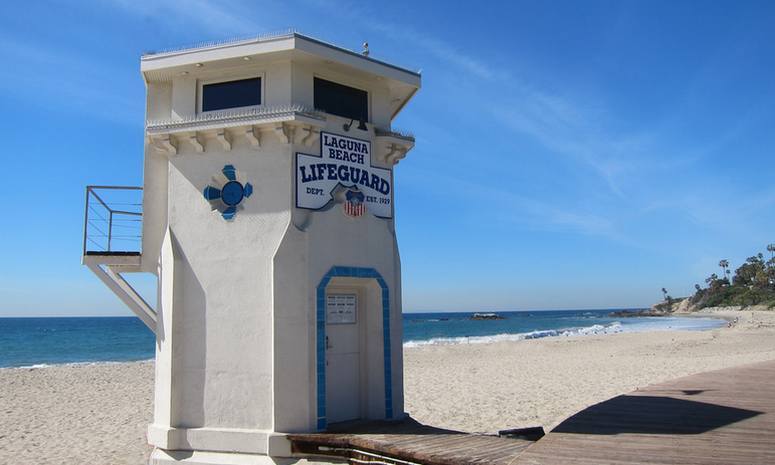 Laguna Beach is the heart and soul of Orange County. Laguna Beach has seven miles of beautiful coastline. When first arriving in Laguna Beach, travelers are greeted by the 1930's lifeguard tower that watches over the sand activities at Main Beach. With countless activities, it's no wonder that Laguna Beach is a favorite destination for Southern Californians.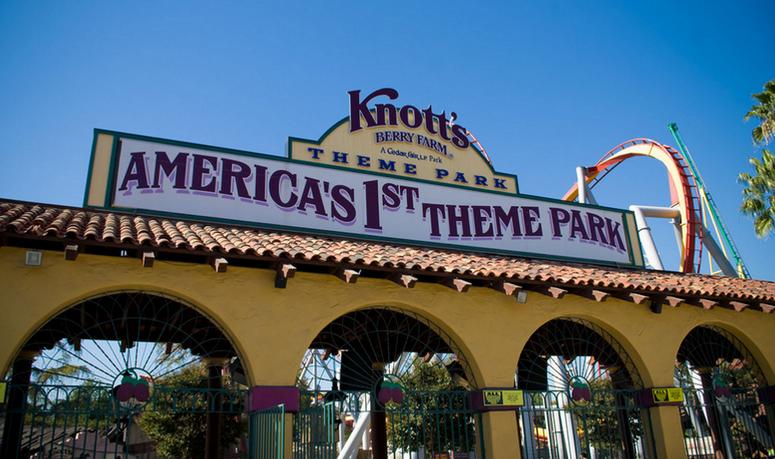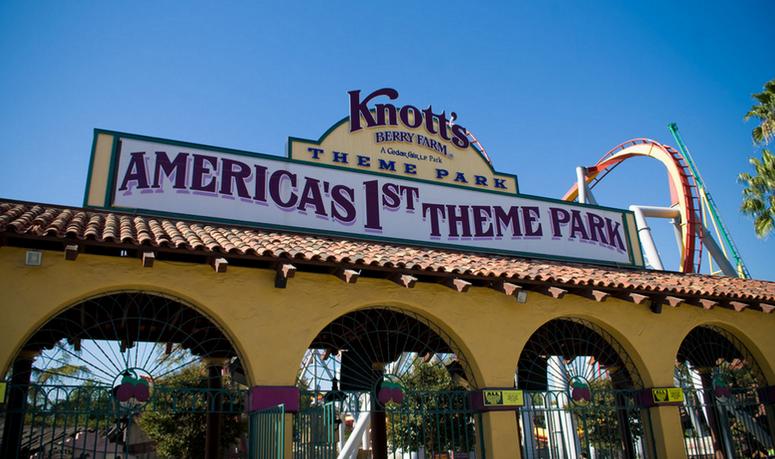 Knott's Berry Farm in Southern California's most affordable theme park. We left Disneyland off this bucket list because it is just too darn expensive. You can have just as much for half the price, so why not put Knott's Berry Farm at the top of your Southern Califonia bucket list of things to do.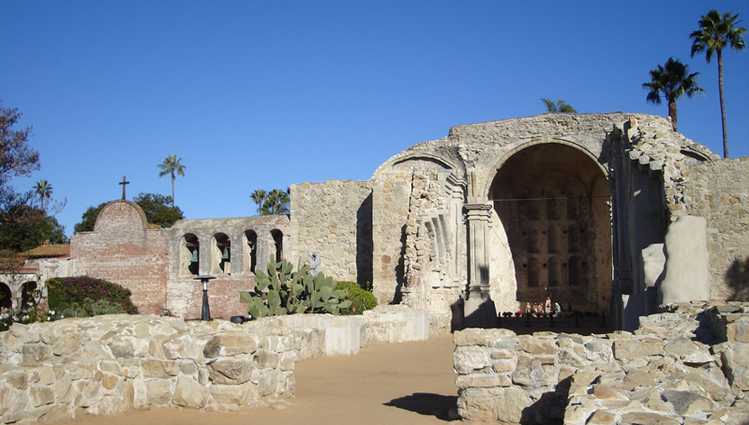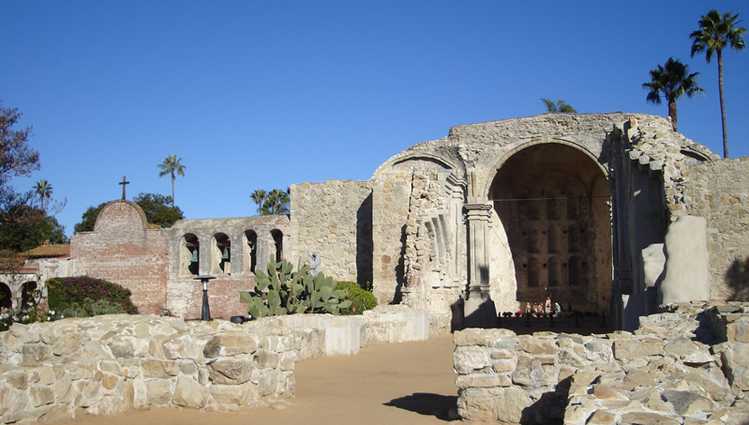 San Juan Capistrano's Mission is one of the most visited attractions in Orange County. California's first vineyard and winery were located on the grounds of Mission San Juan Capistrano. The city of San Juan Capistrano has shops and art galleries, and a selection of restaurants near the Mission.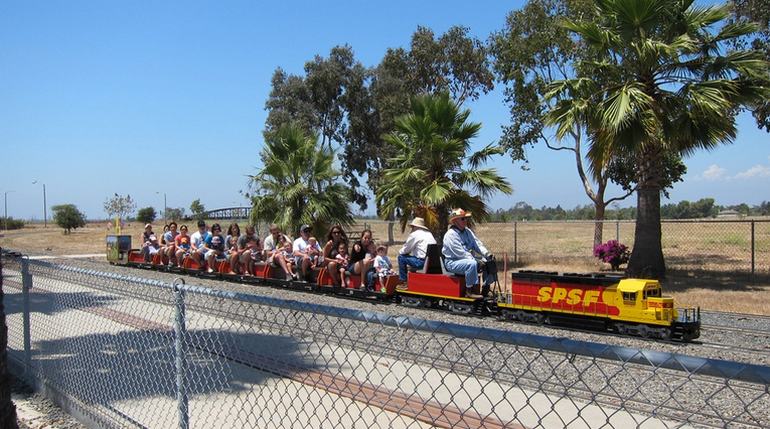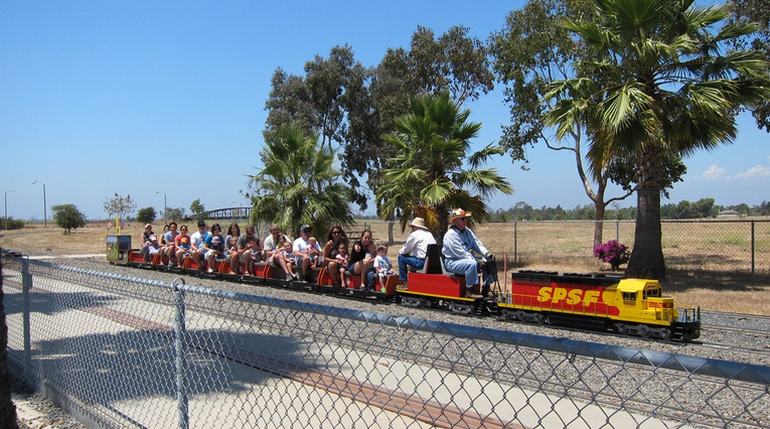 Goathill Junction is run by a group of train enthusiasts. Every third weekend of the month, the group runs free train rides. You don't have to be a kid to ride, just show up, stand in line, and off you go.  Train rides last about ten minutes and take you around Fairview Park. Over bridges, under bridges, these little trains clicky clack to the delight of kids of all ages.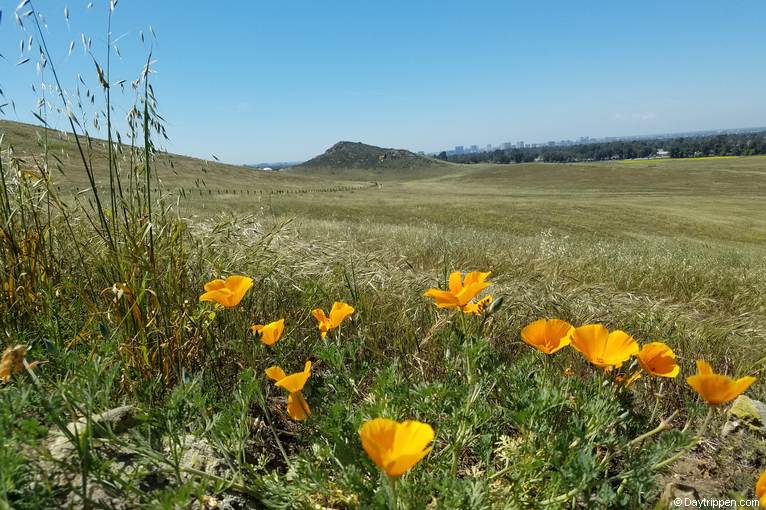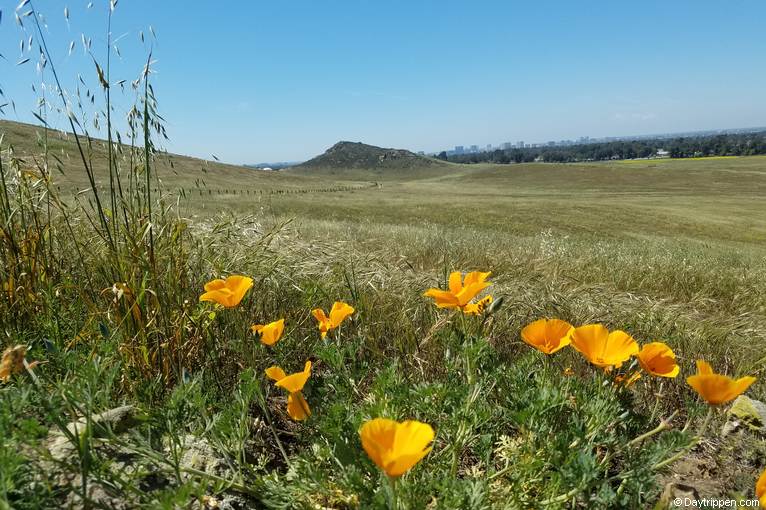 Quail Hill Loop is a relaxing hike in the middle of suburbia. The trail is a little over 2 miles long and perfect for a family hike. There is ample free parking at the trailhead, and if you bring along your cell phone, there is an audio tour.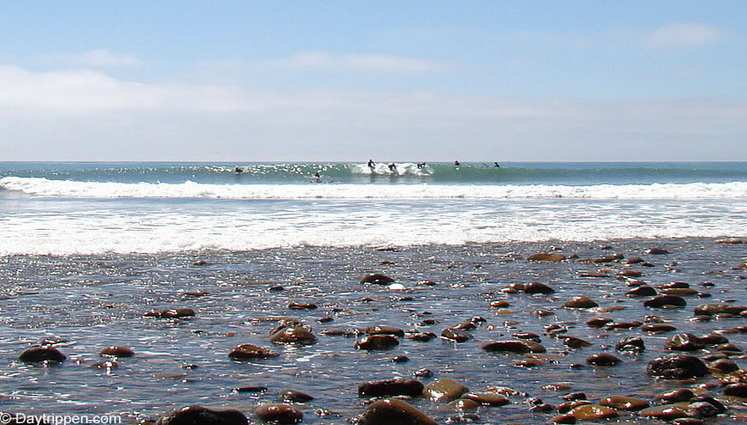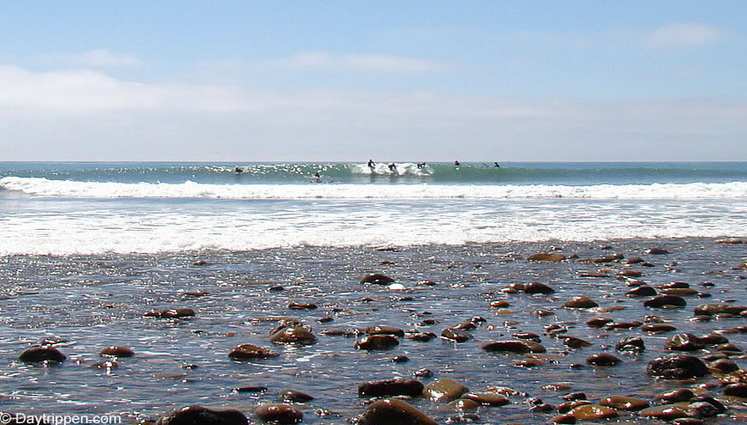 Trestles Beach is secluded, and that is just the way surfers like it. No beachfront parking, no hotels, just some of the perfect waves you will find anywhere in California. The 3½-mile-long beach consists of five separate surf breaks: Cotton, Uppers, Middles, Lowers, and Church.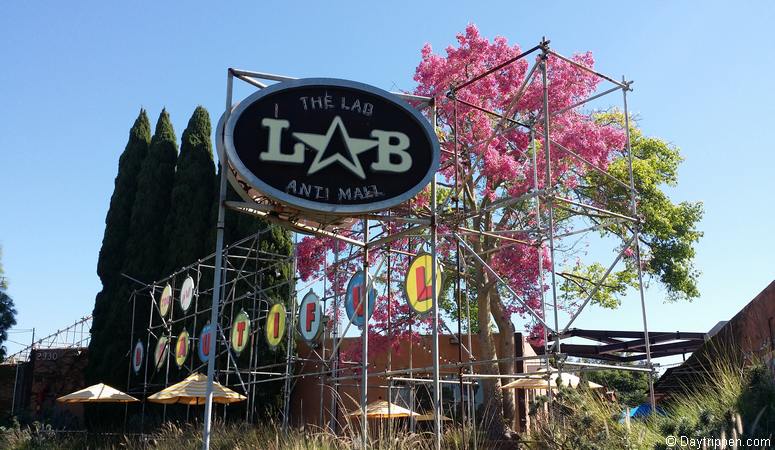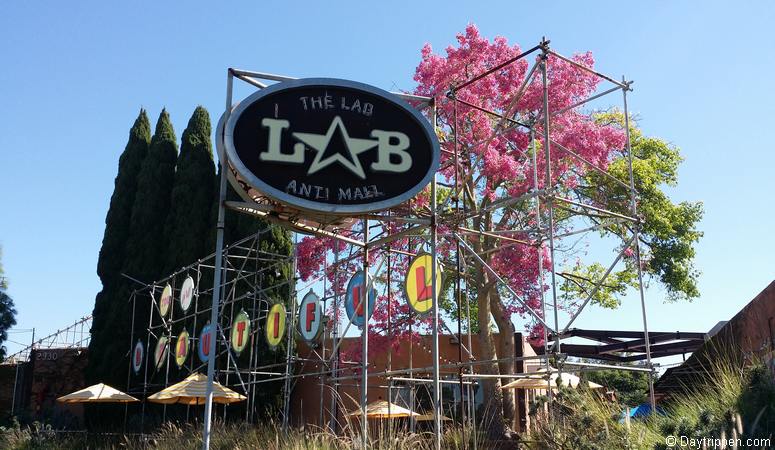 At the Animal, there are neither big box stores. Instead, visitors wander indoors and out, exploring art installations, vintage clothing shops, and artisan bakers. Whether your style is classic, cutting edge, or simply comfortable, you'll find something at the Animal you just can't live without.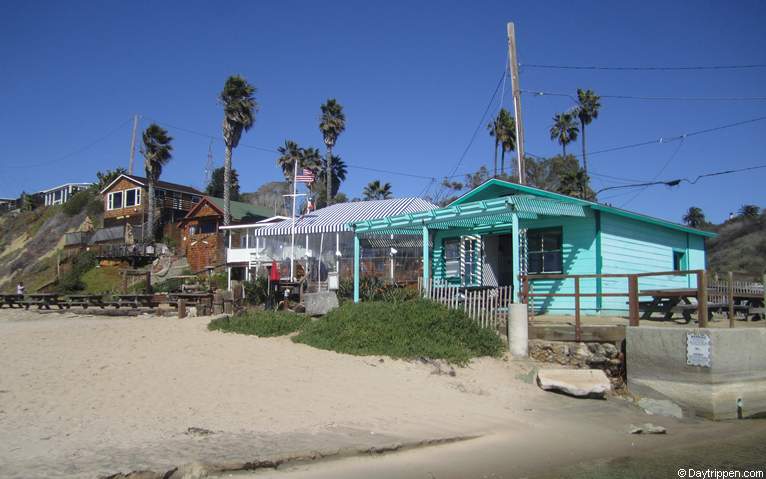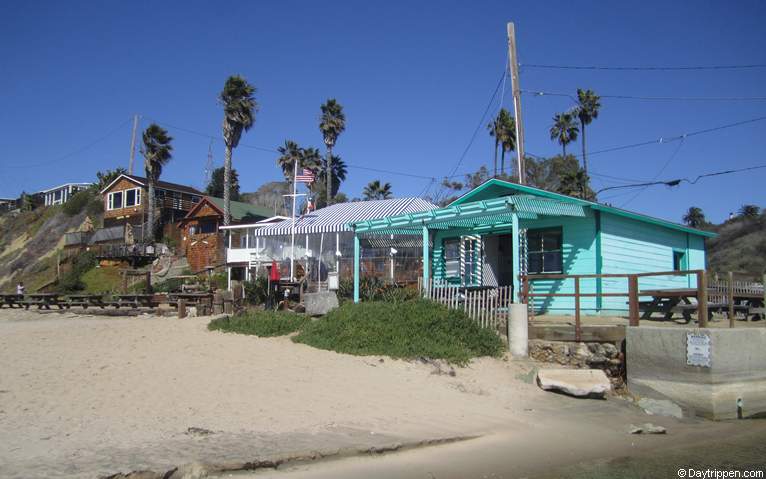 Historic Beach Cottages secluded Beachcomber Restaurant, and miles of wind sandy beach make Crystal Cove a must-do for any Orange County bucket list. Located halfway between Laguna Beach and Corona Del Mar along Pacific Coast Highway.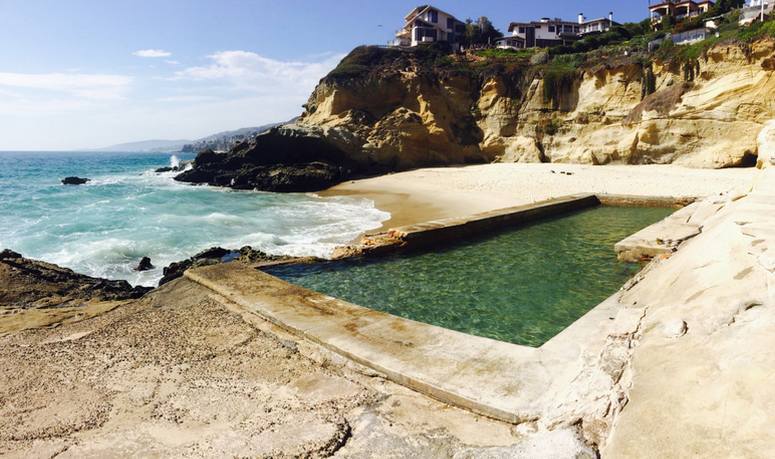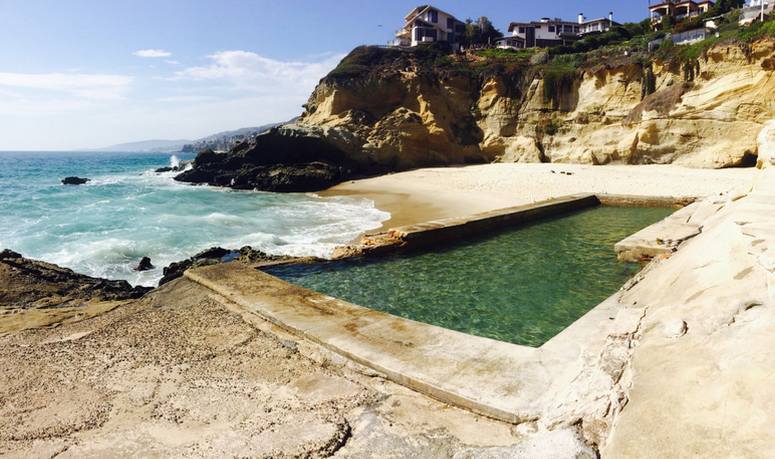 The "Laguna's secret saltwater pools" are not so secret.  Every travel site, big and small, blogs, you tubers, social media, snap chat, Instagram, Twitter has posted about these pools. However, if you are an adventurer, you definitely want to add 1000 steps "secret saltwater pools" to your bucket list.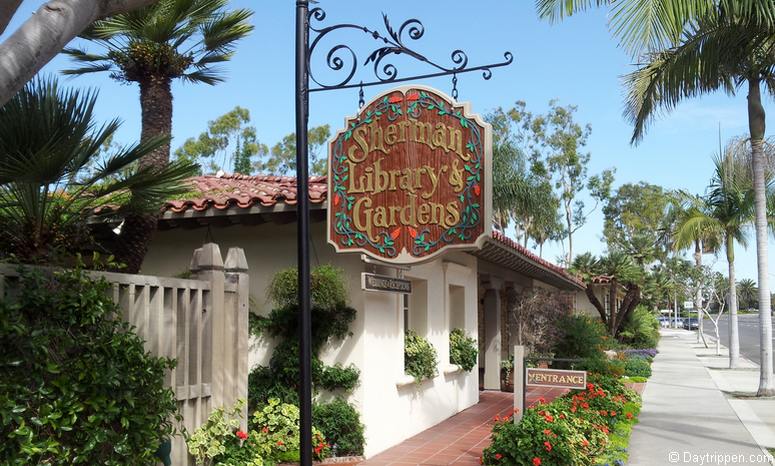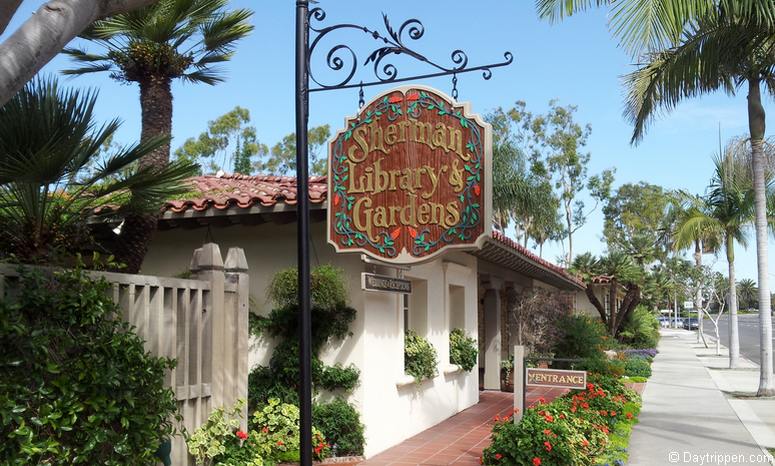 Originally a nursery, the gardens were established in 1955. Over the decades, an immense number of plant species were brought to the property. This hidden gem covers over two acres of land packed with flora and fauna from around the globe.
San Diego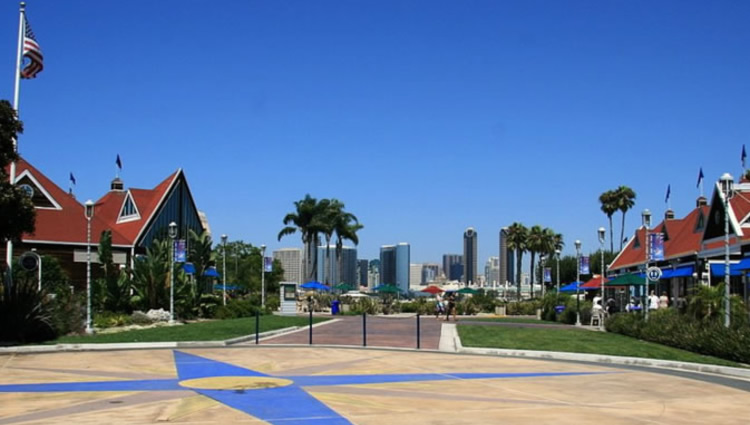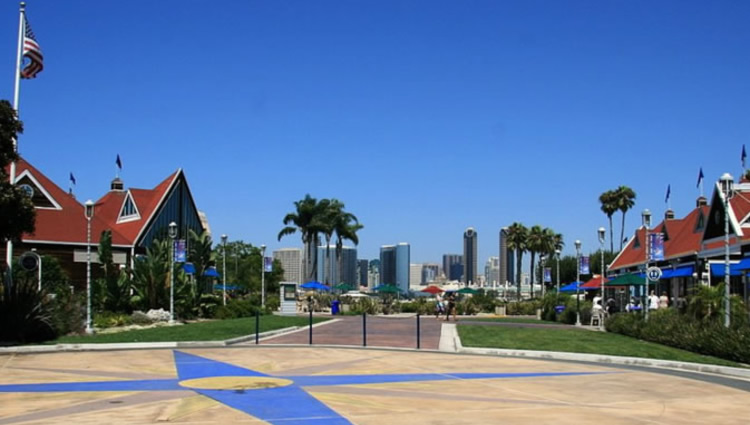 The town of Coronado is located across the bay from downtown San Diego. You can reach the village of Coronado by passenger ferry or via the San Diego Bay Bridge. Visitors enjoy numerous boutiques, seaside restaurants, and historic Hotel Del Coronado.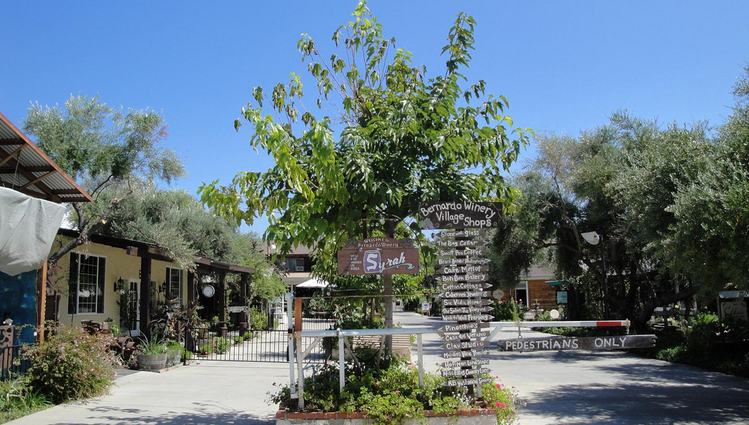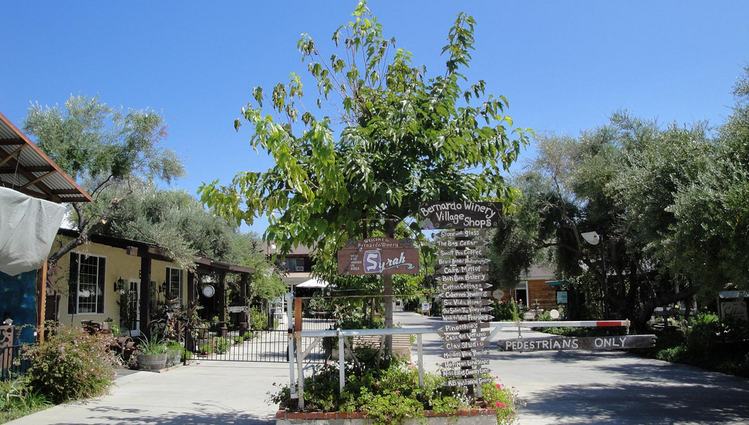 Bernardo Winery is a beautiful and historical place. Plan on spending several hours here exploring the grounds and shops. Bernardo Winery is worth putting on your bucket list of things to do in Southern California. Bernardo Winery is 25 miles north of downtown San Diego.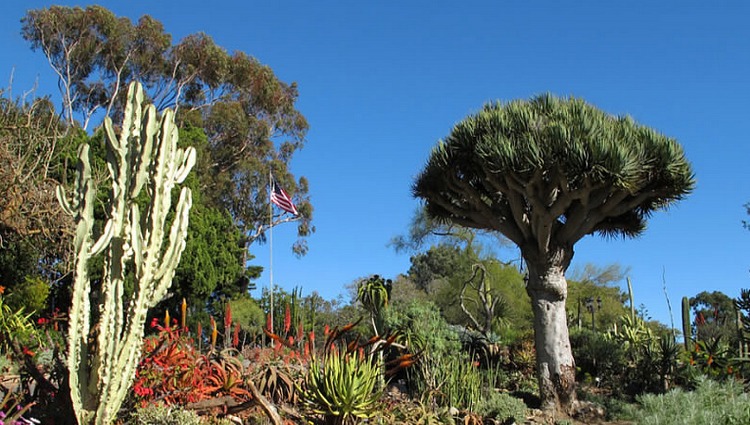 San Diego Botanic Garden has an amazing collection of plants from all over the world. This is one place where your kids will not get bored. Children have their own garden to explore and play in. Escape to any place in the world when you visit the San Diego Botanic Garden.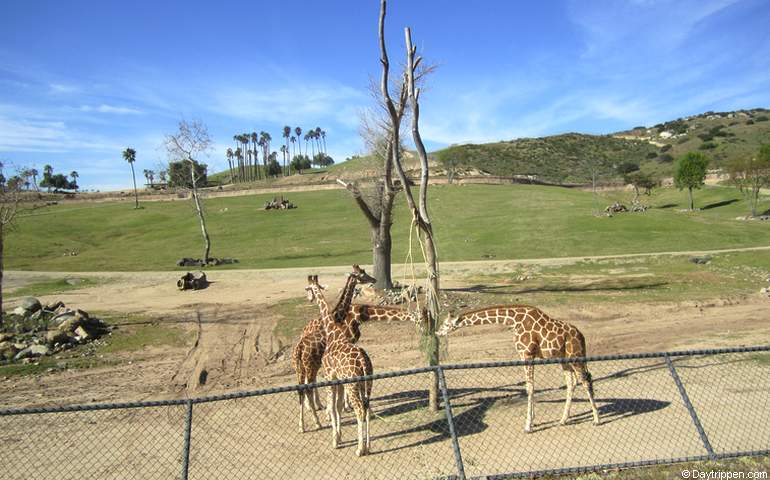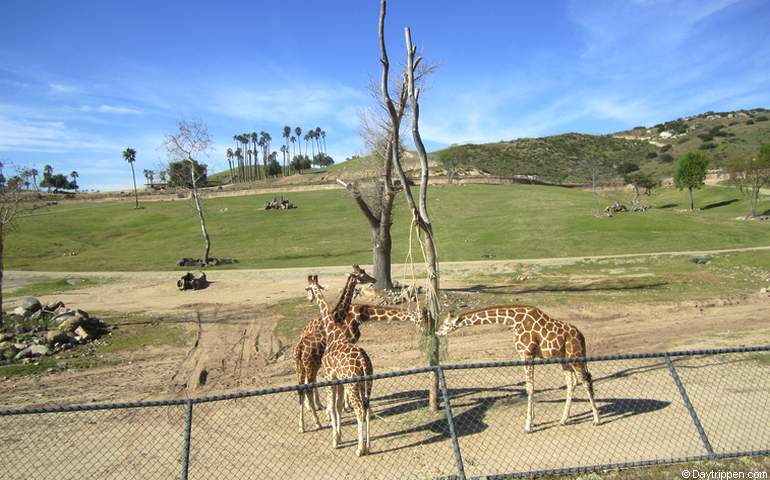 Take an African Safari without leaving the golden state at the San Diego Zoo Safari Park. Explore 1800 acres of exotic animals set in a huge garden-like setting. This park has something for everyone, and the best part is tickets are affordable compared to most other Southern California attractions.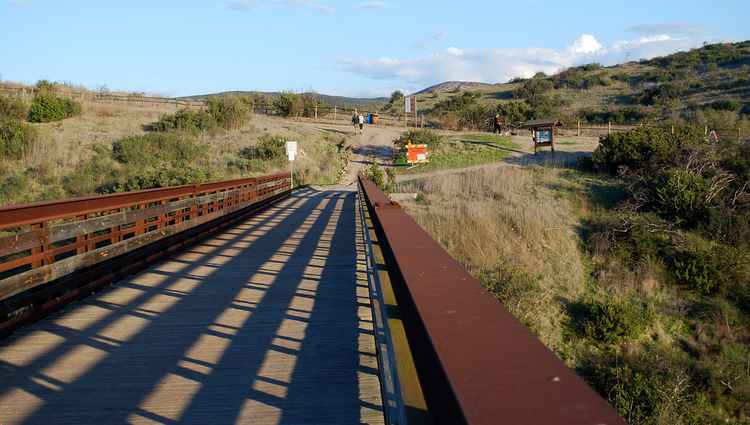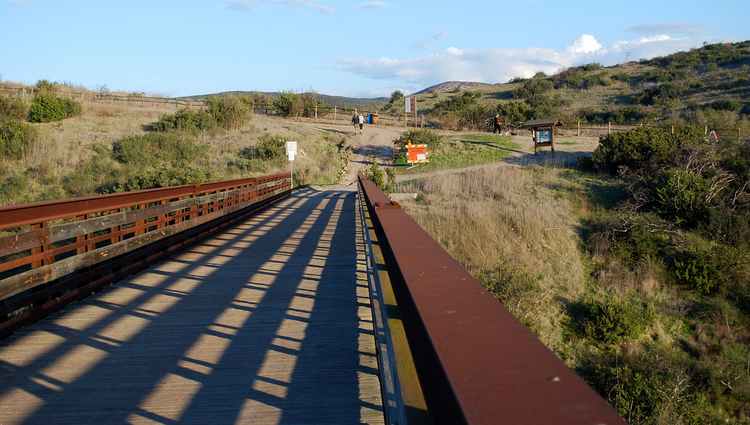 One of the more interesting things to see in the park is the Mission Dam. Built across the head of Mission Gorge, the 244-foot long dam was used to supply water to Mission San Diego de Alcala. Mission Trails Regional Park is located just a few miles from downtown San Diego.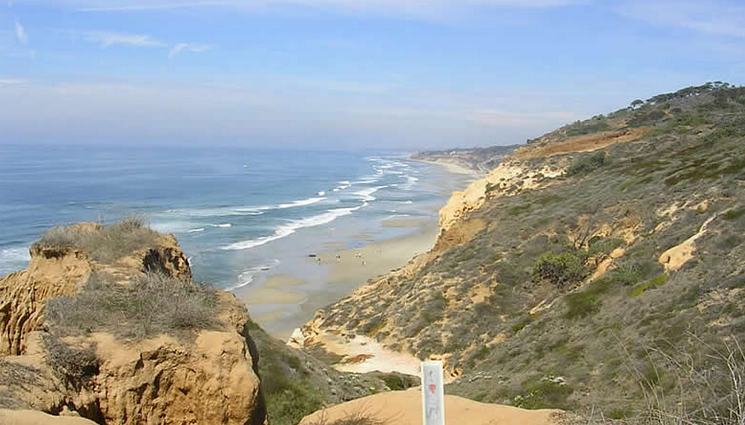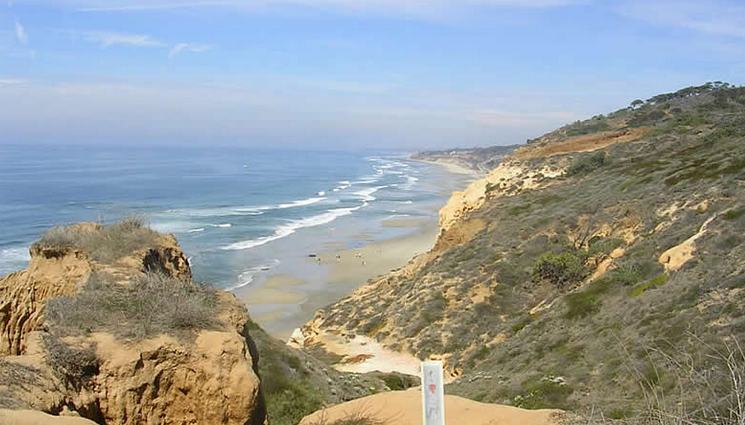 Torrey Pines State Reserve offers 2,000 acres of untouched land. Long stretches of beachfront and an amazing lagoon that is home to migrating birds. Visitors come from all over Southern California to witness the California coast as it is rarely seen these days.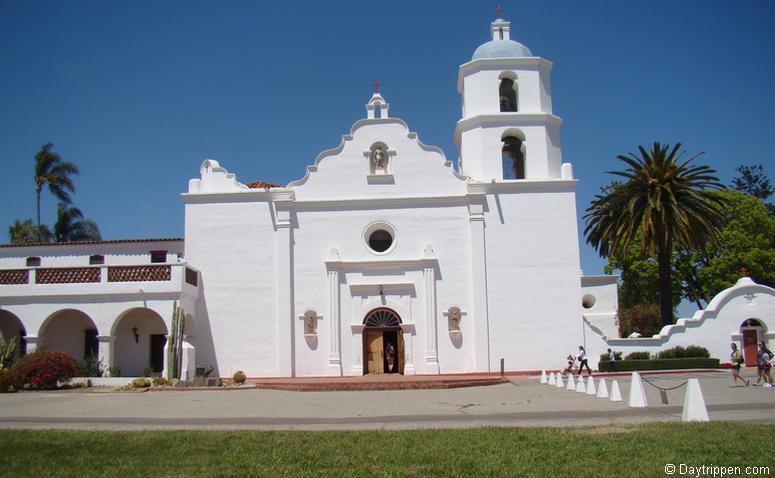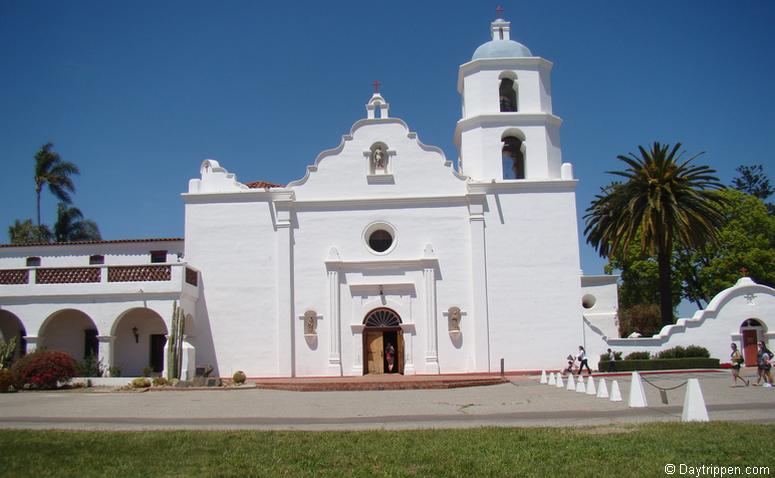 Oceanside's Mission San Luis Rey is a beautiful gem set amidst the growing development surrounding the historic mission.  The church is recognized as the most unique and one of the most beautiful in the mission chain. Mission San Luis Rey is the largest of the California missions.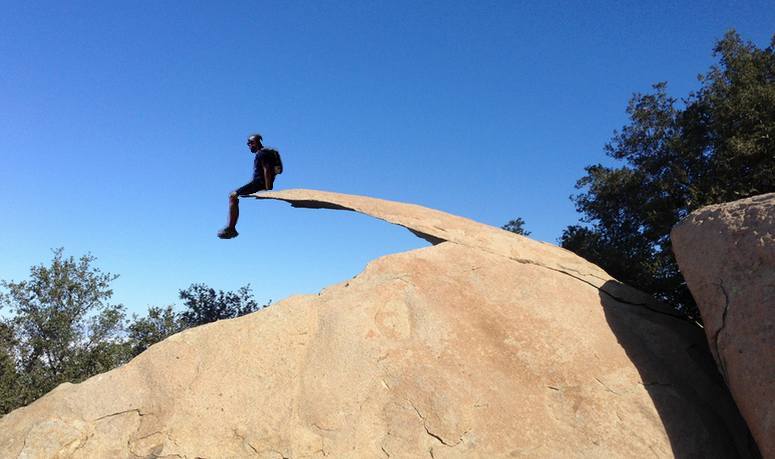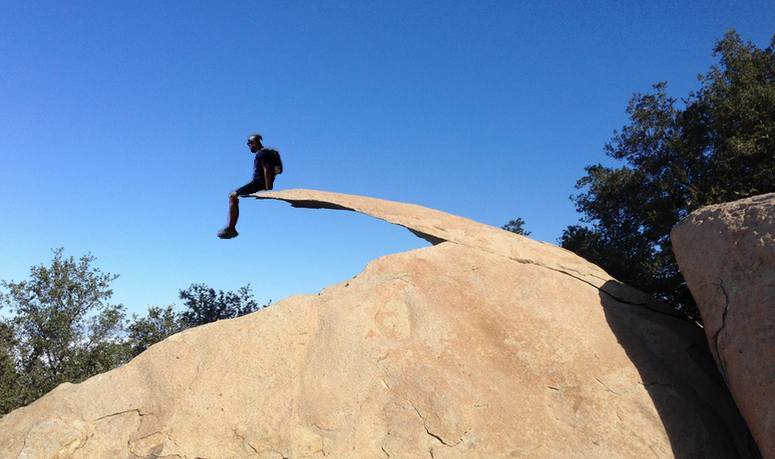 Potato Chip Rock is one of those places you have seen pictures of and just have to do that. The best time to do this hike is early morning or late afternoon. Be warned weekends; there can be a line to take a picture. This is a fun group hike, and even though it is a top-rated destination, it is still worth checking out.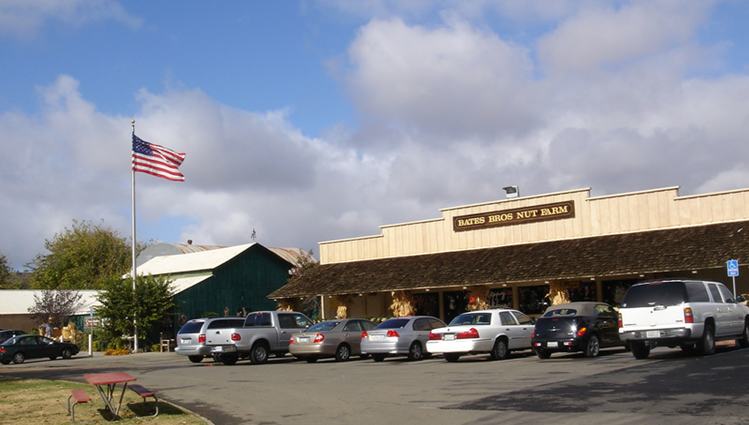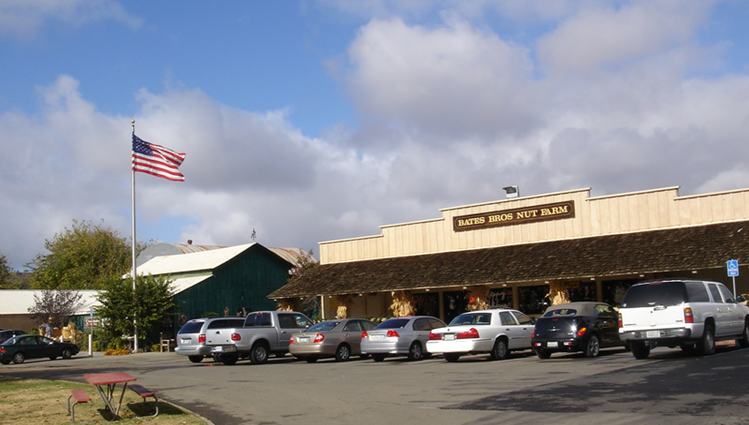 Bates farm store offers nuts, fruits, candies, packaged delicacies, and locally grown produce. There is also a petting zoo and the Farmer's Daughter gift shop. Seasonal events make Bates Nut Farm a year-round attraction for families.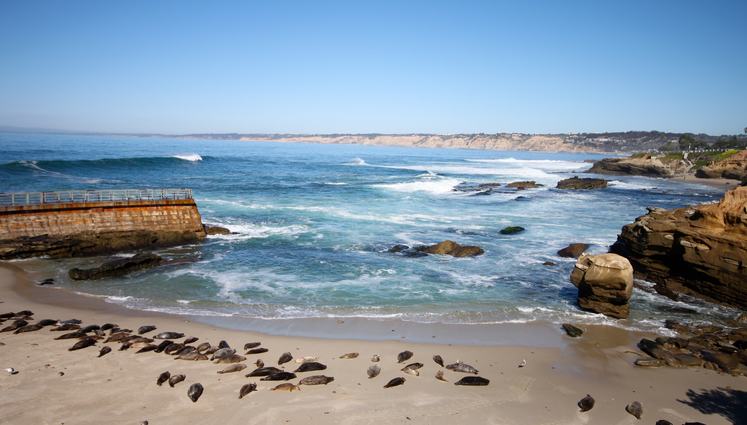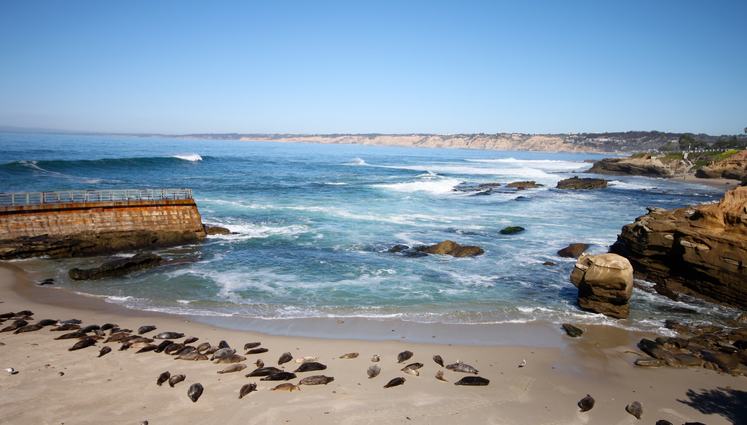 La Jolla Cove is a wonderful place to enjoy your favorite water sports – be it surfing, snorkeling, kayaking, or even kiteboarding. The cove is home to the La Jolla Underwater Park. This scenic cove is a great place to go tide pooling and swimming. One of the most popular activities in La Jolla is a kayak trip to the seven sea caves of La Jolla.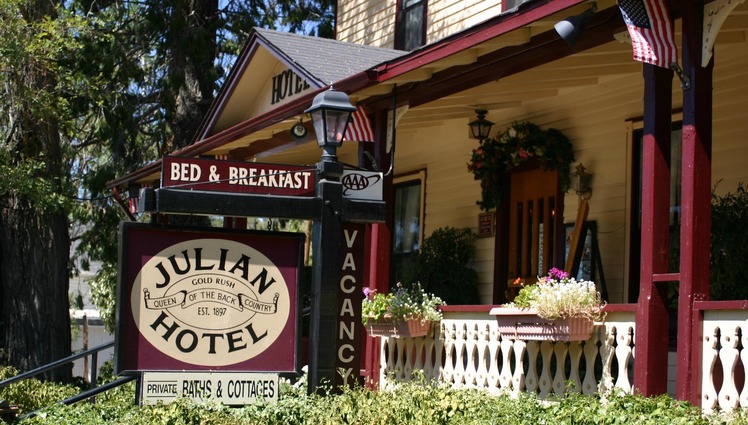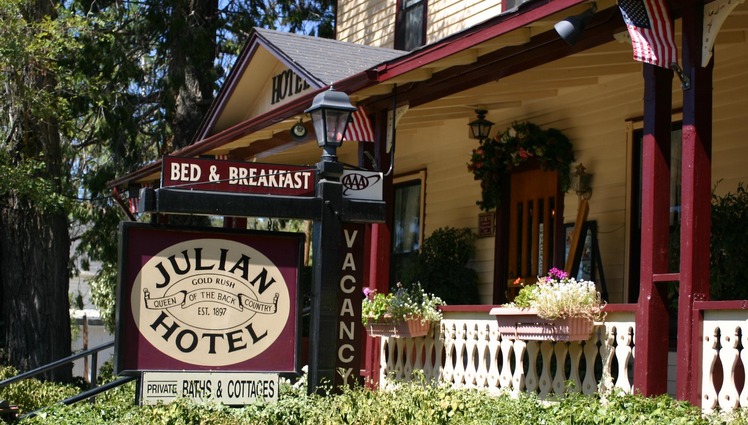 Julian was once a booming hub during California's gold rush. These days Julian is famous for its apple crop. The apples collected by the farms are then used to make everything from cider to pies, and the centerpiece of Julian's downtown district- the famed Julian Apple Pie Company–is a must-visit for all.|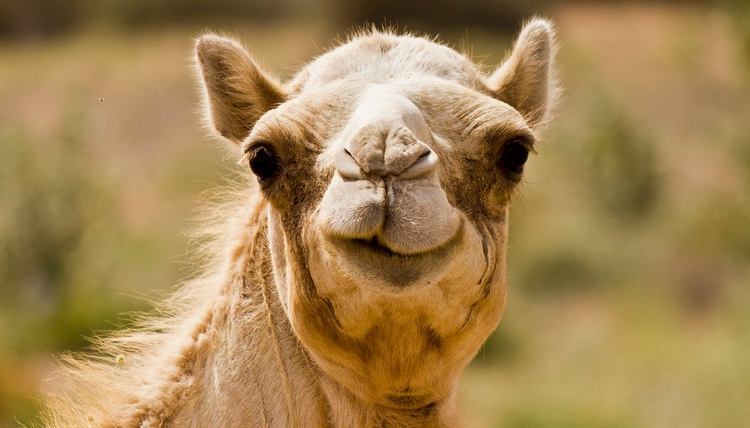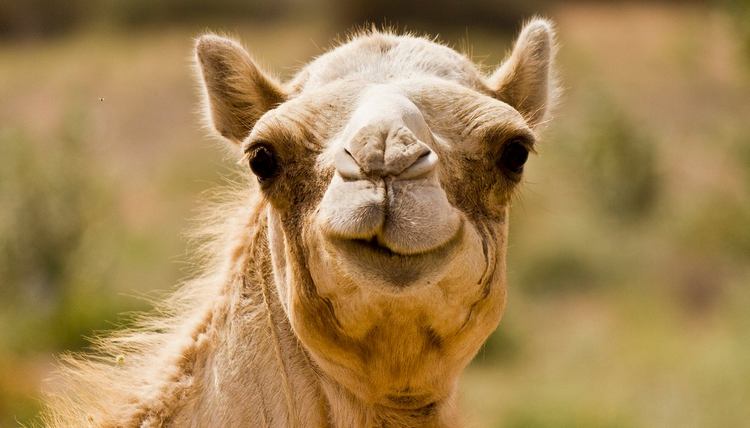 Oasis Camel Dairy Farm is one of Southern California's most unique attractions. Located in Ramona, It bills itself as "an oasis from the ordinary"', and that's the truth. Camel milk handmade soaps, lotions, and even lip balm can be purchased. Their soaps are one of their best-selling products. Made with all-natural ingredients, they come in some unique scents.
Myrtle Creek will make you feel like you are a million miles away from the hustle and bustle of that California metropolis. It makes for a fantastic getaway for a girl's day out, a romantic picnic in the park, or a fun-filled day trip for the whole family to enjoy.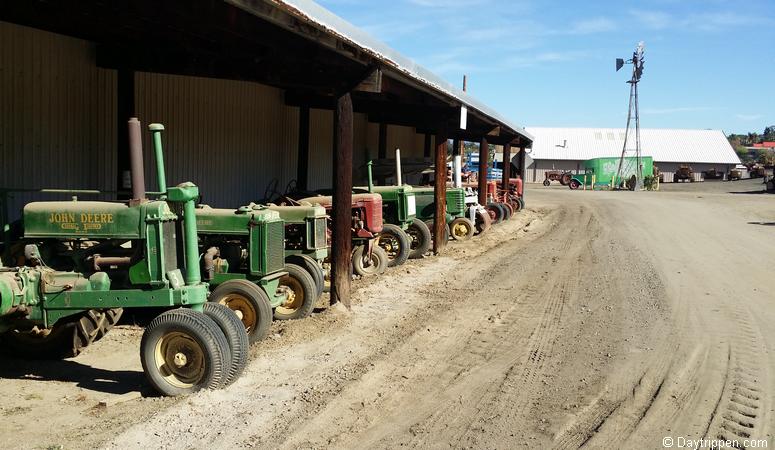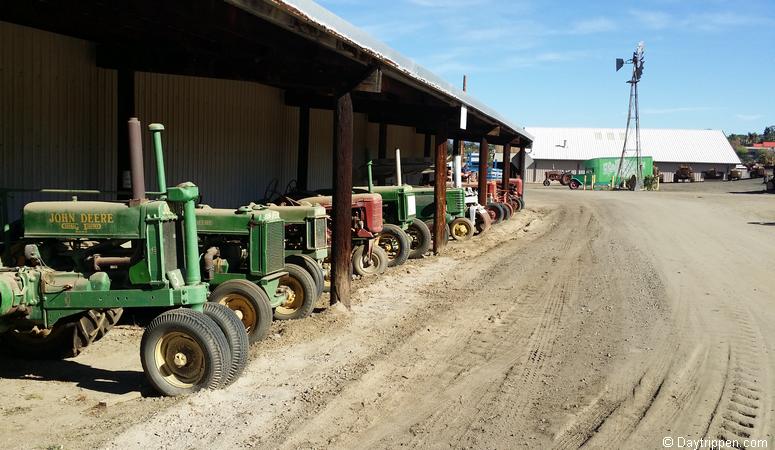 Hidden Gem is suitable for all ages. In Vista, the antique Gas and Steam Engine Museum has grown during its nearly 40-year existence into one of the state's foremost educational and recreational facilities, focused on early American farm life.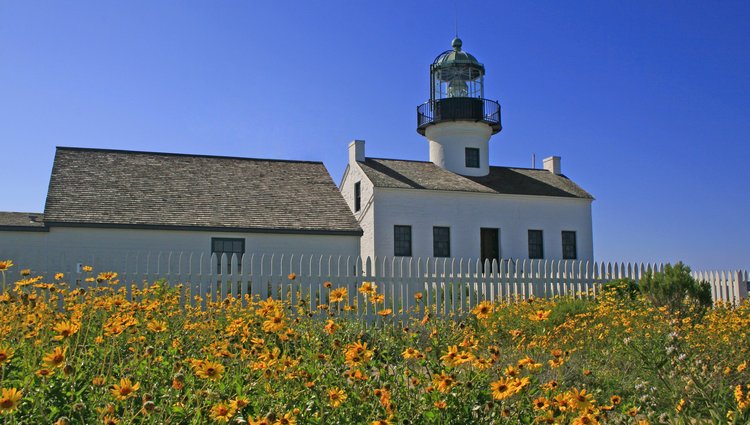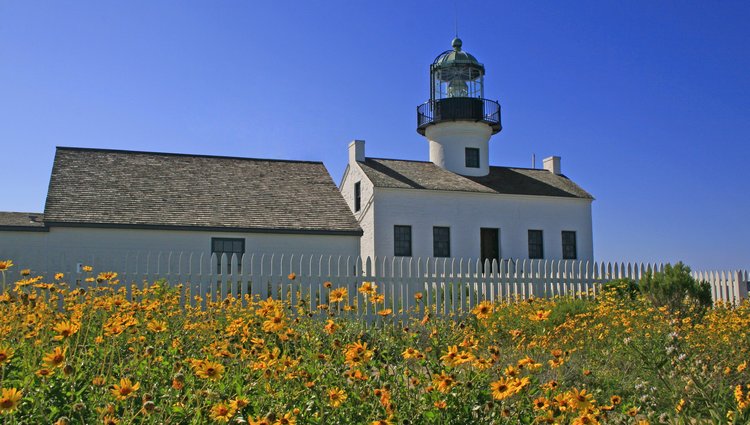 Located on a southward-jutting finger of Point Loma, the small park is an oasis of nature and military history established in 1913. It commemorates the landing of Juan Rodriguez Cabrillo at San Diego Bay in 1542. On a clear day, this is one of the most spectacular views in San Diego.
Palm Springs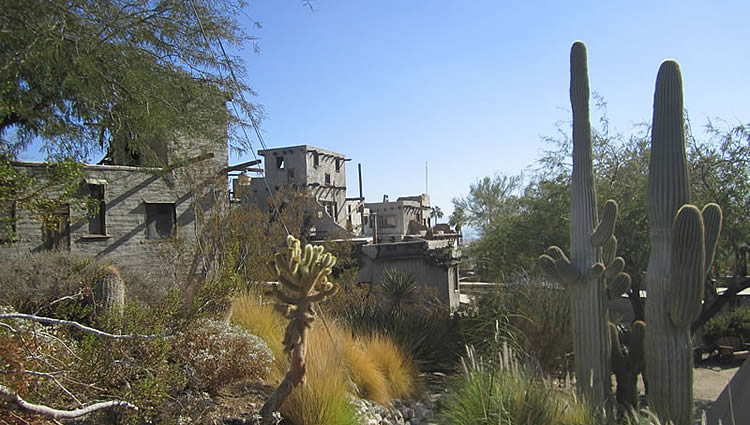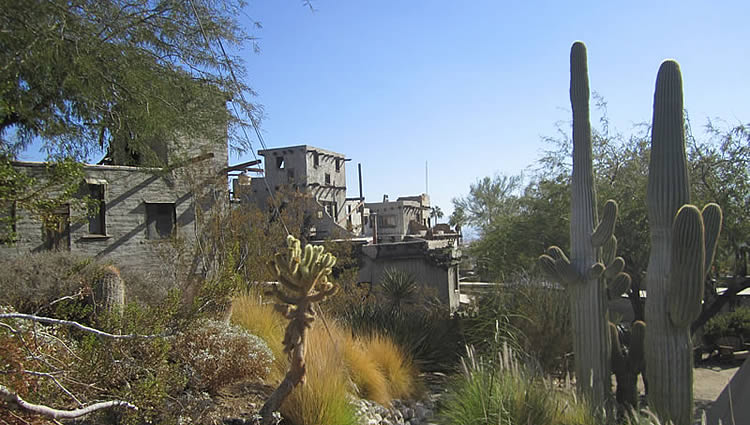 Cabot's Pueblo Museum is one of the most unusual buildings in Southern California.  It took Cabot over 24 years to build this multi-level building. Inside the museum, you will find a collection of Native American pottery, early 20th century photographs, and artifacts from Cabot's Alaskan adventures.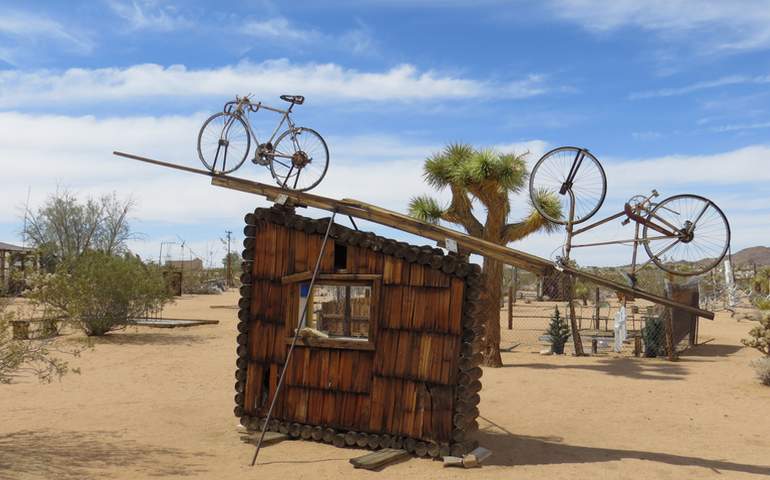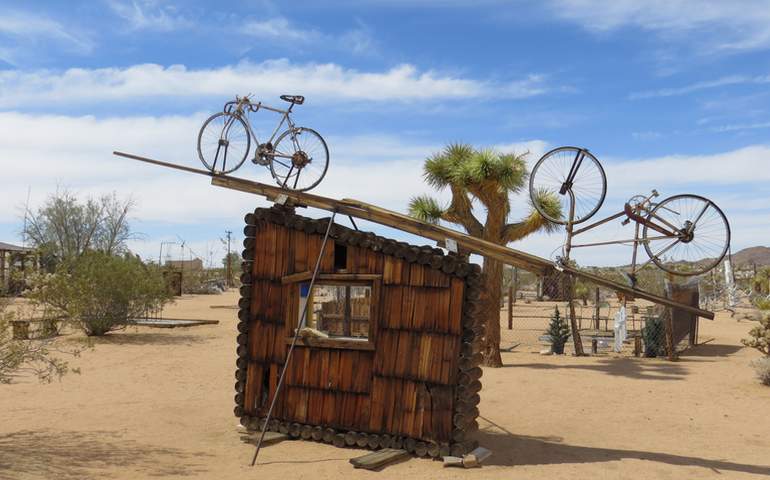 Hidden away in Southern California's high desert, Purifoy went about the task of filling 10-acres of desert land with over a hundred works of art. Admission to  Noah Purifoy Outdoor Museum is free. There is a donations box where visitors can donate a few dollars to help with the site's preservation.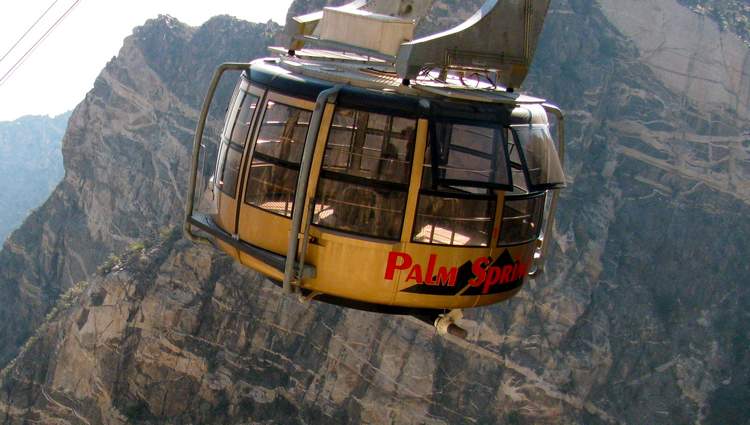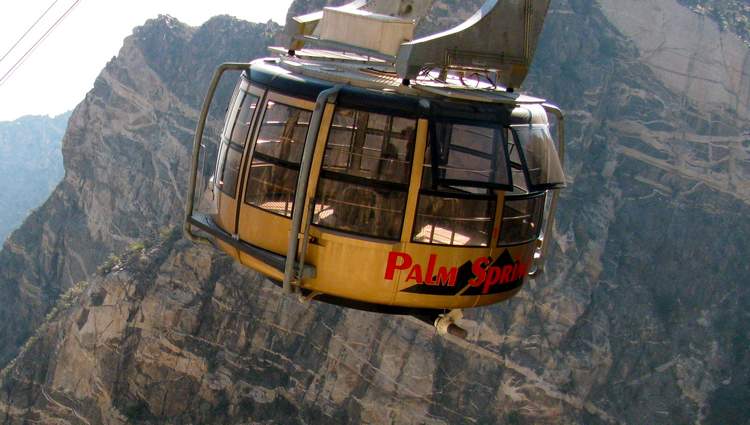 No first-time visitor to Palm Springs can pass up a ride on the Palm Springs Tram.  The tram climbs 8,563 feet in about 15 minutes, rotating 360 degrees several times on its way up to the top of  Mount San Jacinto. The Palm Springs Tram is located a short ten-minute drive from downtown Palm Springs.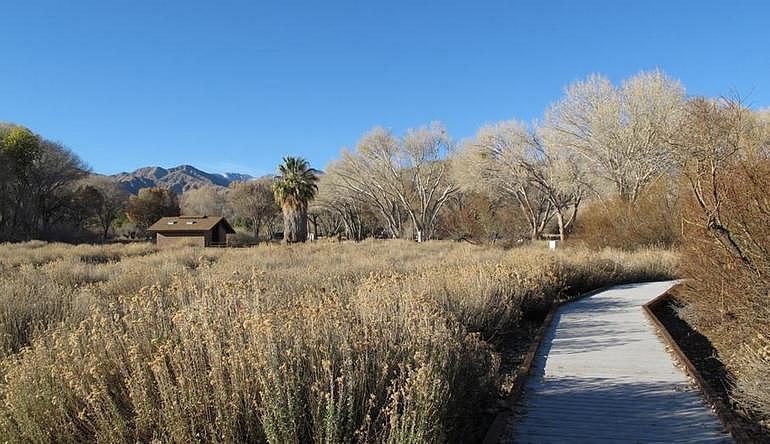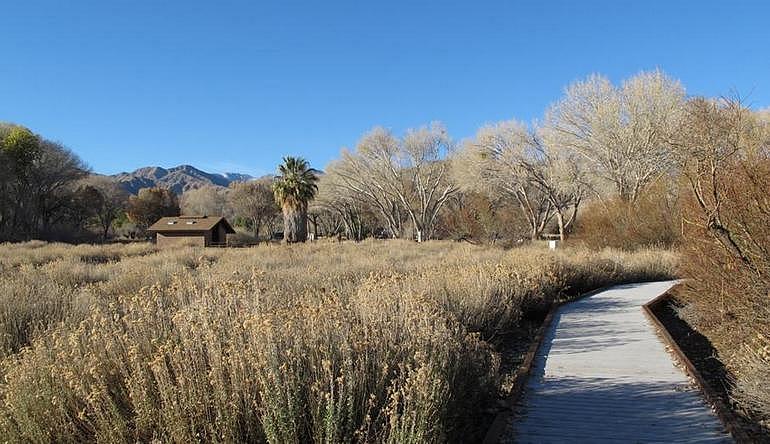 Get back to nature at the Big Morongo Preserve. Less than an hour's drive from Palm Springs, the park spreads over 31,000 acres of the Little San Bernardino Mountain Range. Big Morongo Preserve is internationally recognized as one of the top bird-watching sites in North America.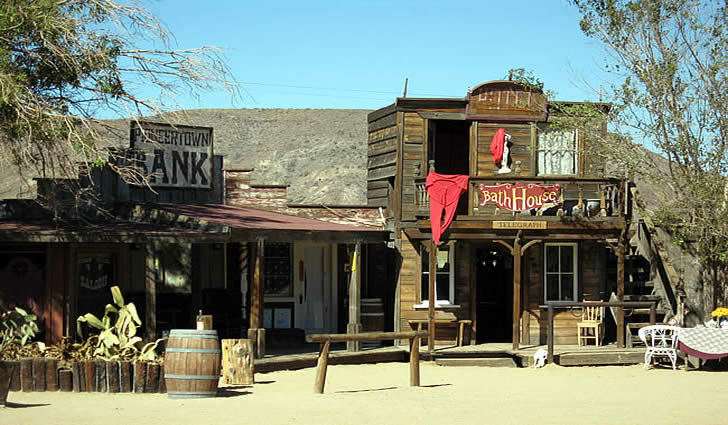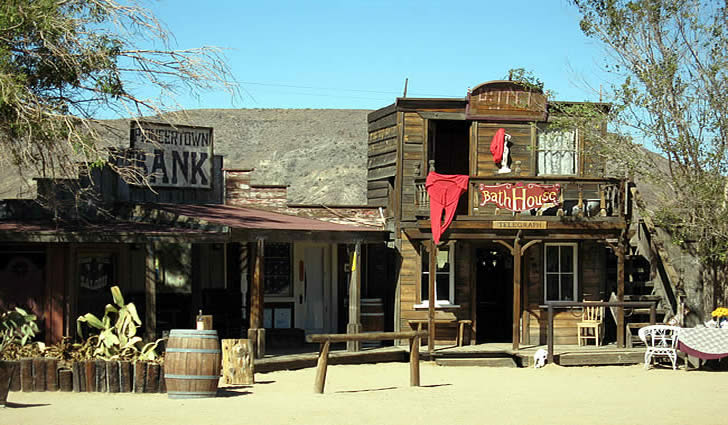 This 1940s made movies, the western ghost town is well off the beaten path but definitely worth the effort to visit. The best time to visit Pioneertown is on weekends. The best and only place to eat in town is Pappy and Harriet's Palace. A biker-friendly bar that serves up tasty burgers and sandwiches.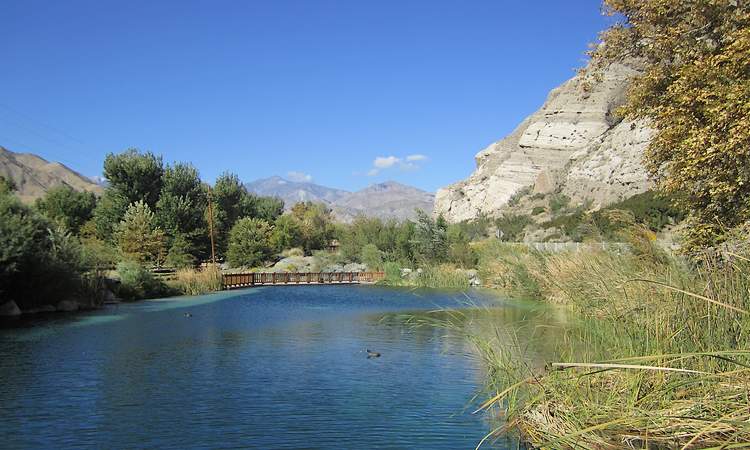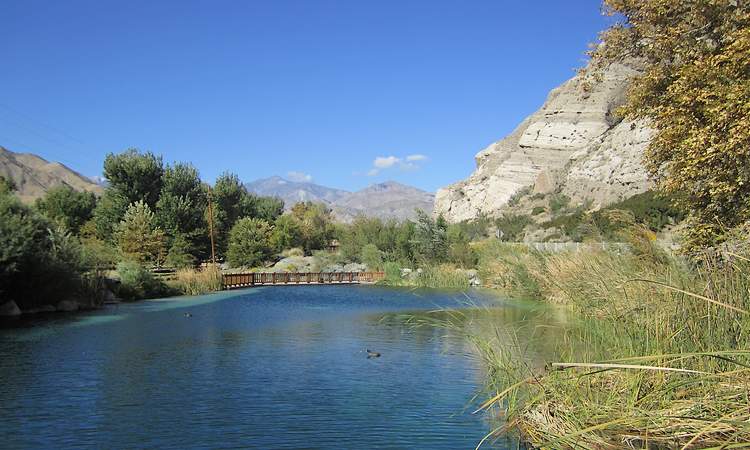 Nowhere else in the world will you find crystal clear lakes teeming with trout in the middle of the desert. Whitewater Preserve is an easy drive from Palm Springs and well worth the trip. Wildlife enthusiast will get their fill as they will enjoy catching a peep of Big Horn sheep, bobcats, coyotes, bears, and deer that live on the Preserve lands.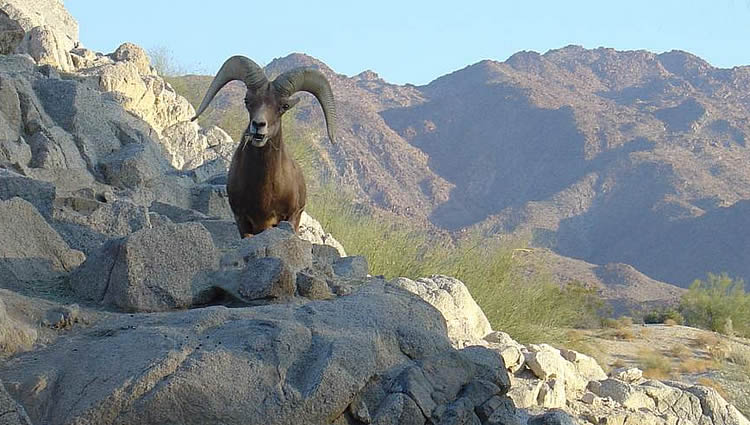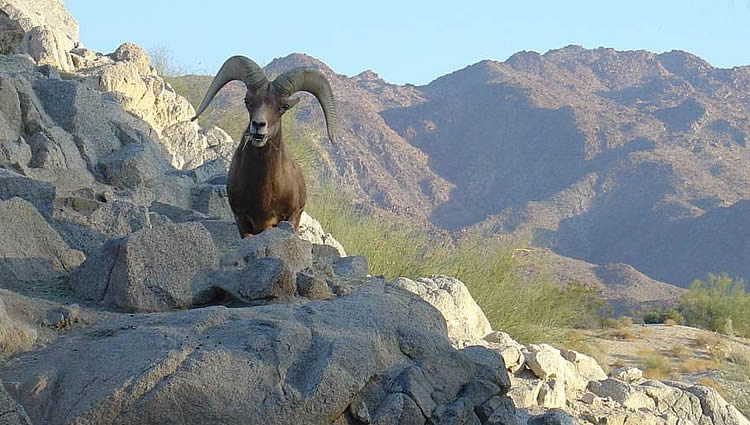 The Living Desert Zoo is located 15 miles southeast of Palm Springs. This family-friendly attraction is nestled at the foot of the Santa Rosa Mountains. Visitors experience the majesty of wild animals and exquisite desert gardens in a stunning natural setting.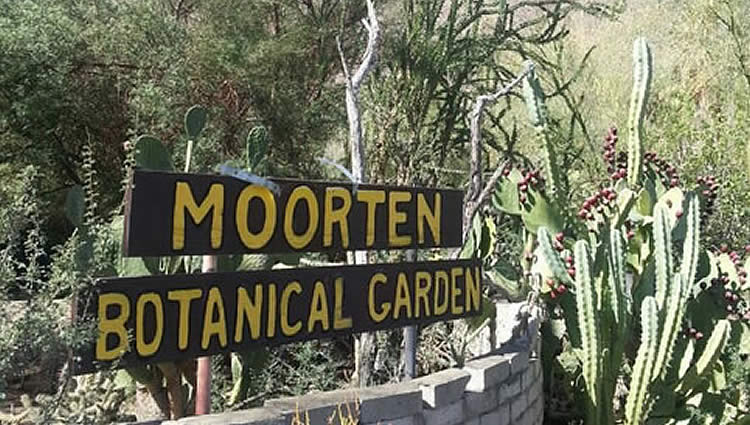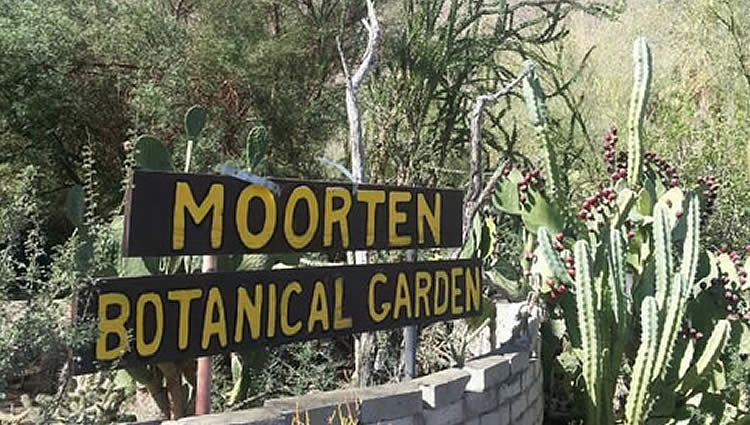 Moorten Botanical Garden was a favorite retreat for California Gold's host Huell Howser. A little-known secret of visitors to Palm Springs, the gardens allow guests to stroll and view this vast and amazing collection peacefully. It's a wonderful place to wander and enjoy an amazing collection of desert plants.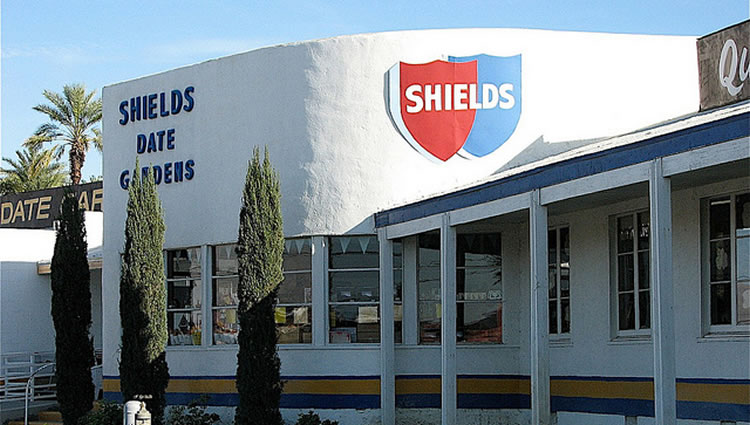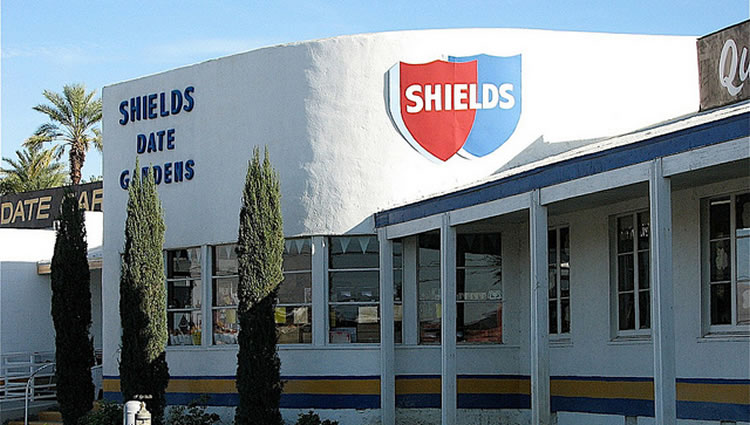 Sample dates, indulge in a date shack, and learn about the "The Romance and Sex Life of the Date." Shields Date Garden has been at the same location on Highway 111 since 1924.  This iconic roadside attraction is a worthy candidate for any bucket list.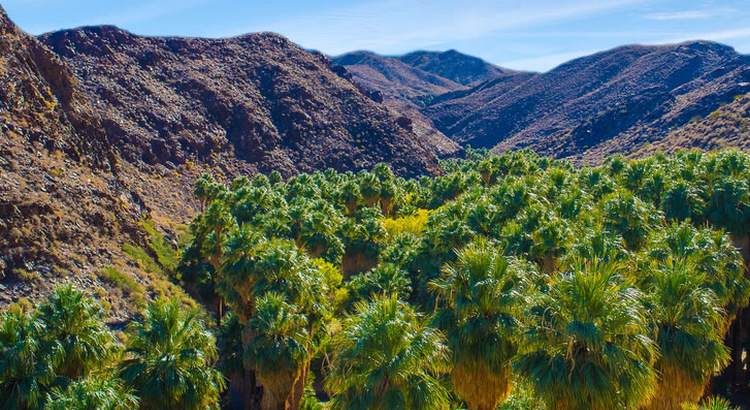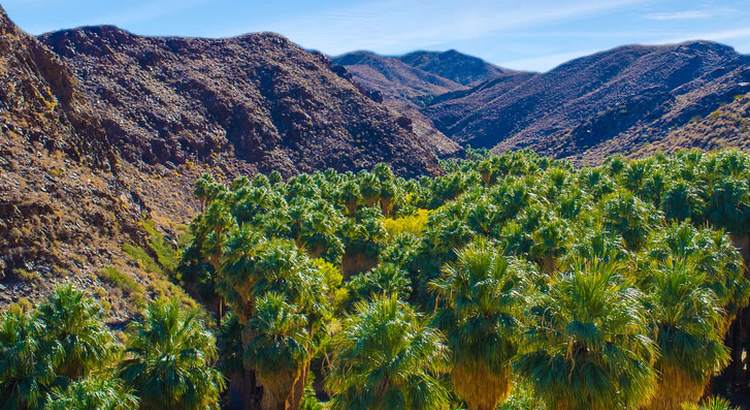 Palm Canyon is widely regarded as one of the most beautiful places in North America. It's filled to the brim with indigenous flora and fauna that starkly contrast the rocky gorges and desert that surround it.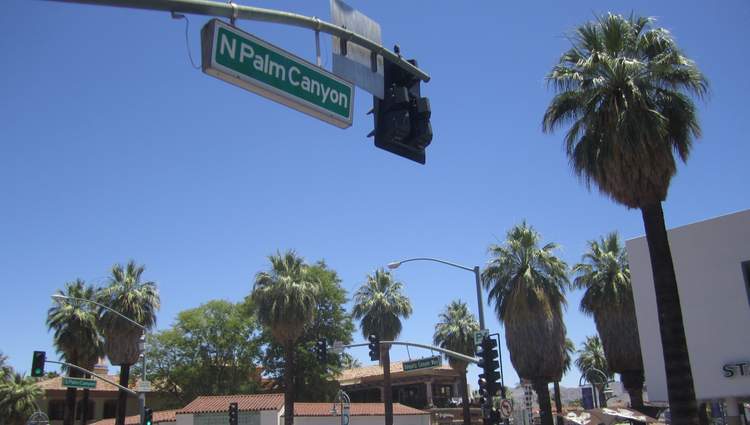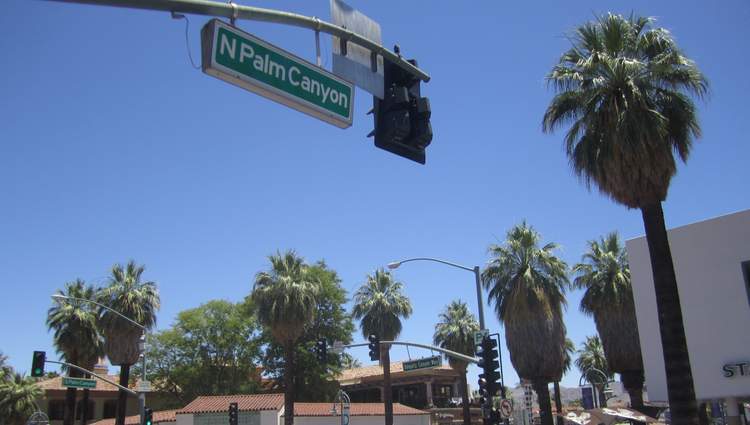 Palm Canyon Drive in the heart of Palm Springs. Many things to do in Palm Springs can be found in and around the downtown center and along famed Palm Canyon Drive, sometimes referred to as the "Rodeo Drive of the Desert."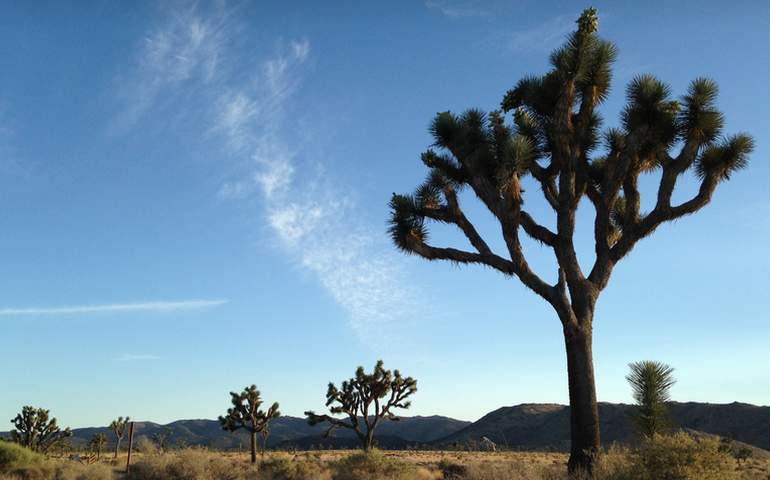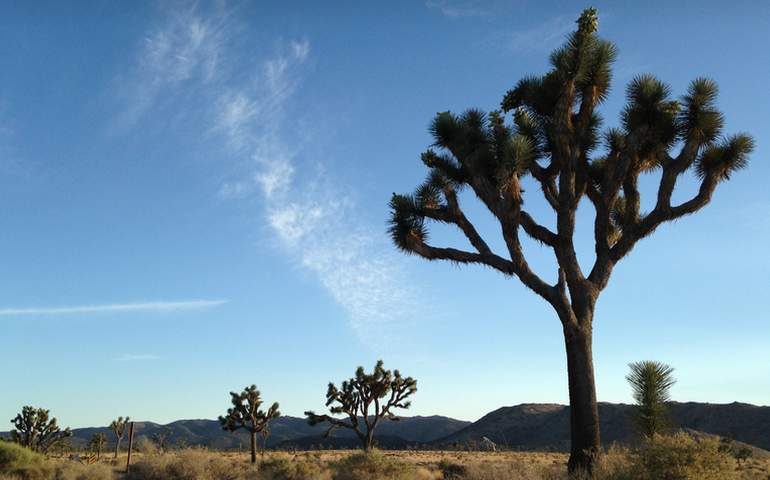 Joshua Tree National Park is a geologist's dream, as hills of bare rock and loose boulders create a rock climbers paradise. One day is just not enough time to see all of Joshua Tree National Park's attractions. Camping opportunities are everywhere in Joshua tree, with nine campgrounds to choose from.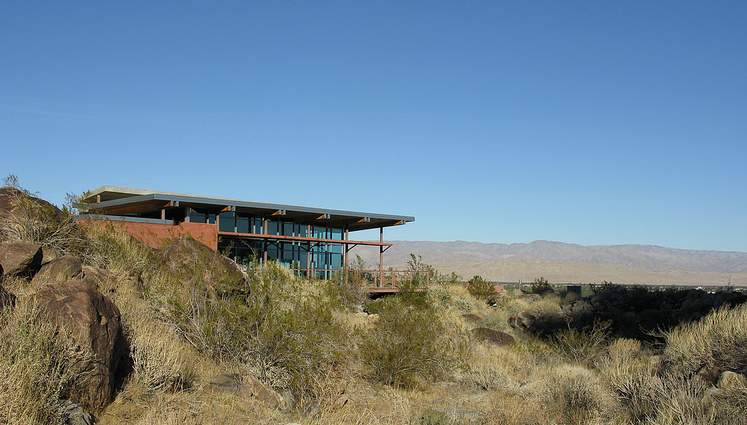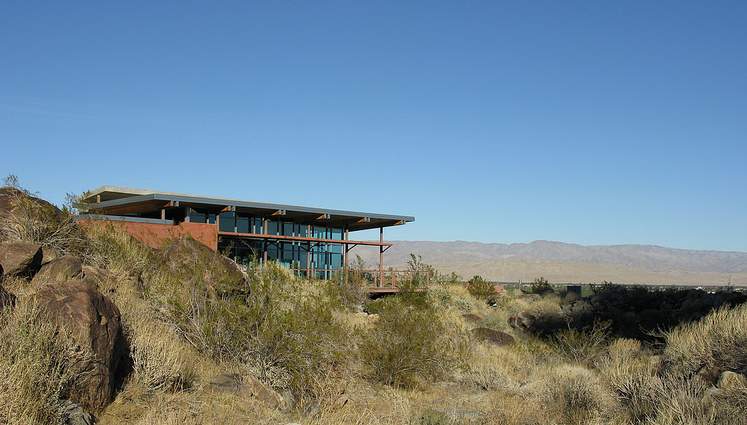 Tahquitz Canyon is on land owned by the Agua Caliente Band of Cahuilla Indians. This desert wilderness has incredible rock formations, pools, flowers, and wildlife, with the centerpiece being a spectacular 60-foot seasonal waterfall. If you like to hike, add this spot to your bucket list.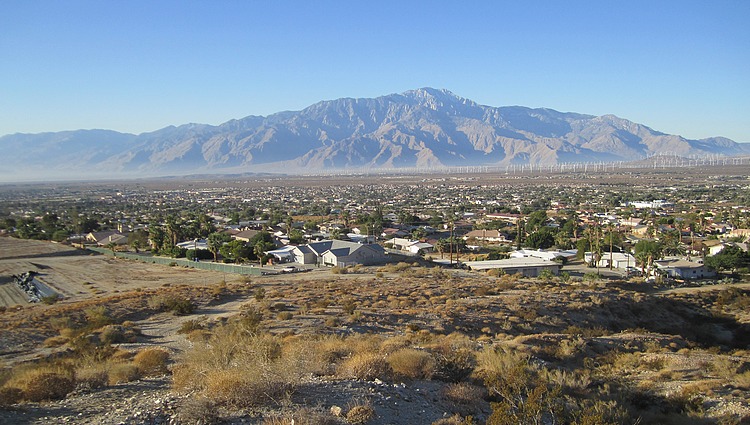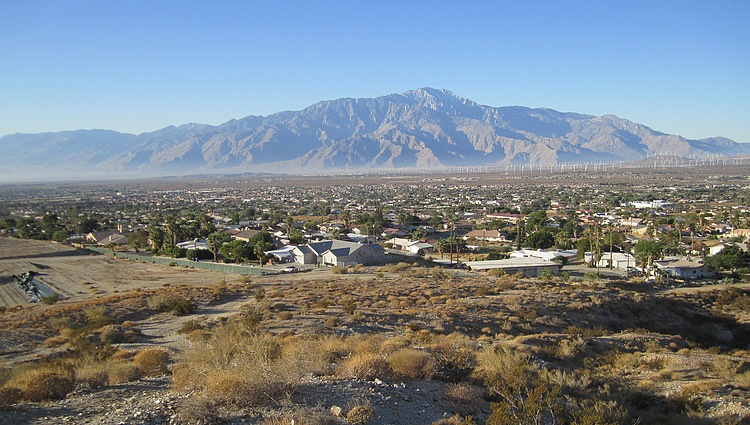 Desert Hot Springs is a short drive from Palm Springs. Abundant streams of hot minerals fill the pools of many of the area's hotels and resorts.  This small desert town is a Mecca for people that like to soak in the restorative waters of the natural hot springs that dot the area.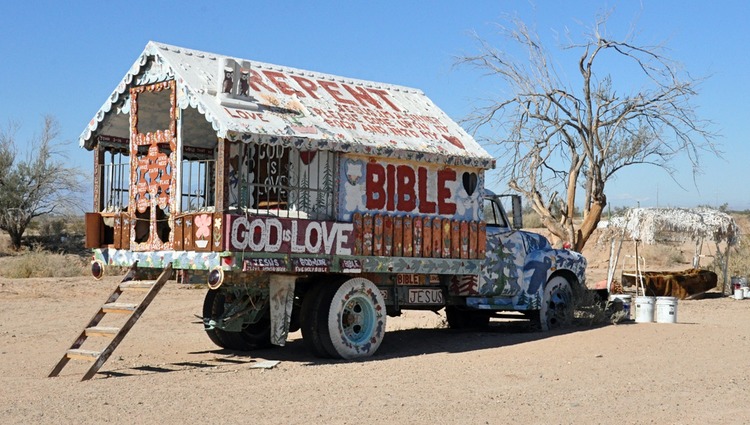 Salvation Mountain was built by the late Leonard Knight as a monument to God. Visitors to this off-the-beaten-path attraction can view a concrete mountain covered in slogans. Nearby Slab City is home to "winter "snowbirds" that live rent-free in their trailers and campers. Salvation Mountain is maintained by a group of volunteers.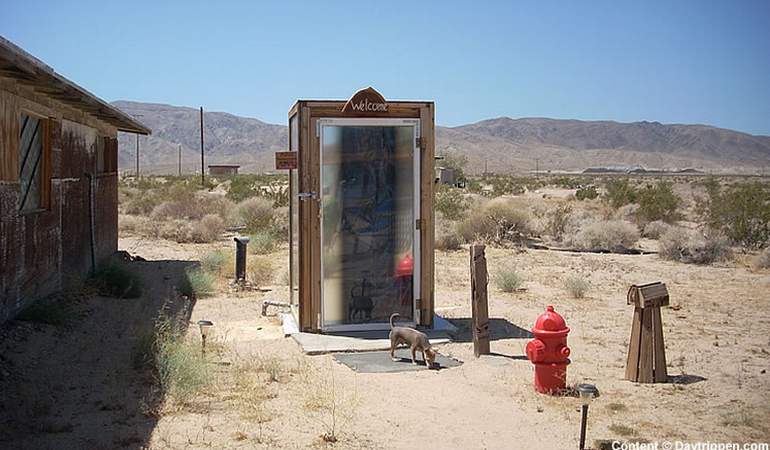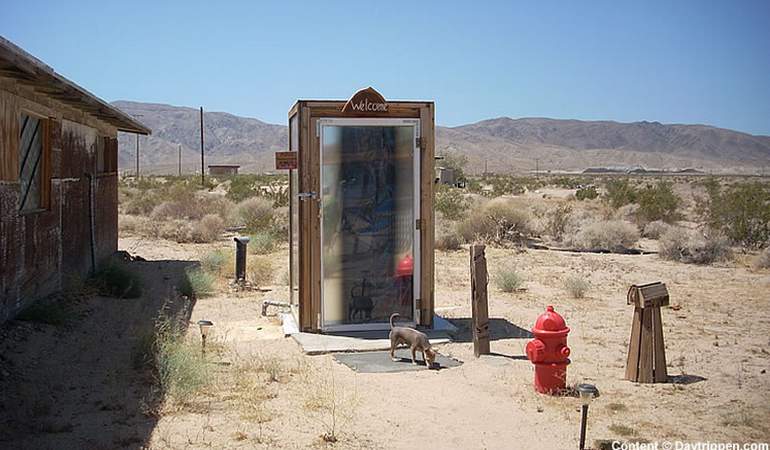 Located near the entrance to Joshua Tree National Park, the glass outhouse offers a view like no other restroom. At the same time, it may seem too intimate. The glass in one way, you can see out but not in. Glass Outhouse Art Gallery offers unique artworks and creative get-togethers for artists. 29 Palms, California.
Santa Barbara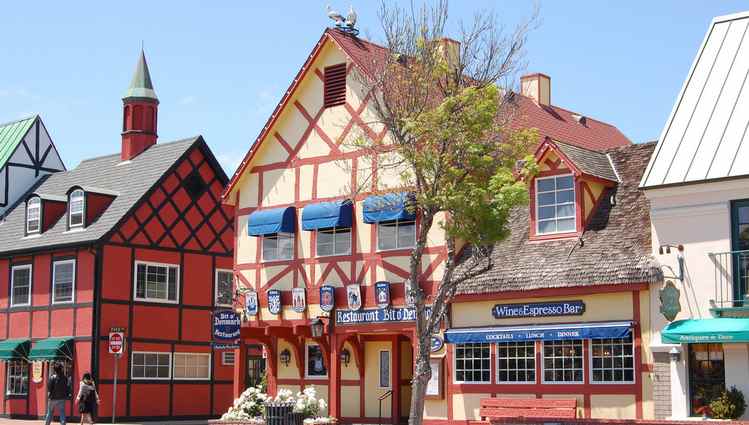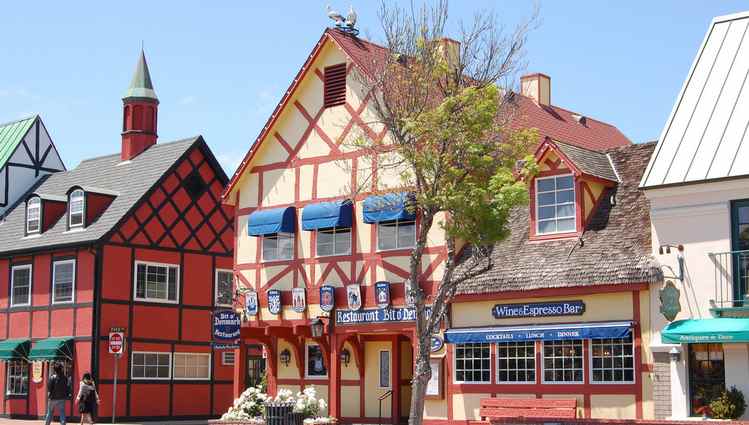 Solvang is one tourist attraction you do not want to miss. A 30-minute drive from Santa Barbara takes you to a Danish Village in the middle of Wine Country. Solvang is full of Danish Bakeries, quaint little shops, and wine tasting rooms. Tourist stop, yes it is, worth visiting defiantly.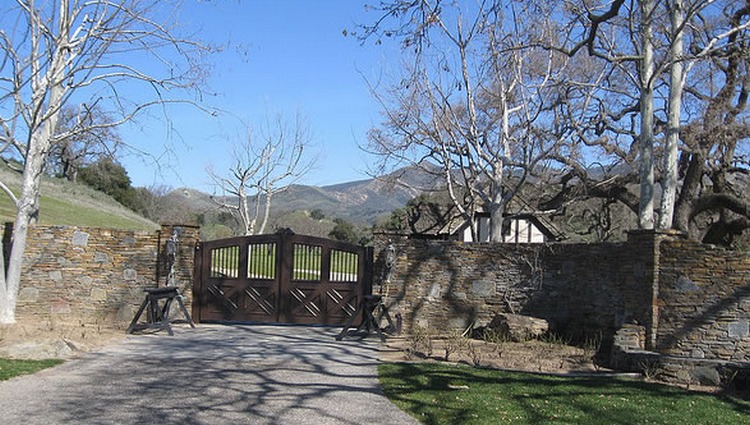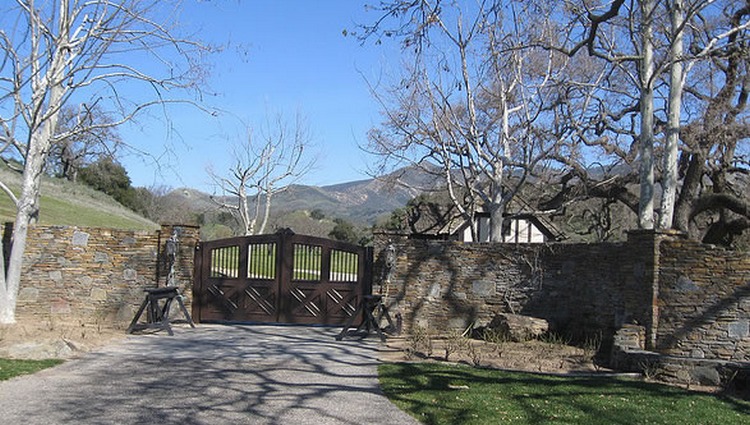 Take a trip to the former Ranch of Michael Jackson. While it is not possible to enter the ranch, there is plenty to see. Fans from all over the world leave gifts and write notes at the main gate of Neverland. Neverland is top of the bucket list for any Michael Jackson fan.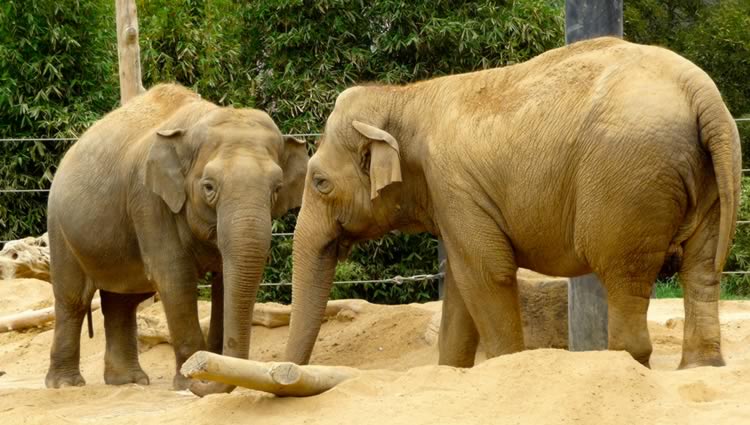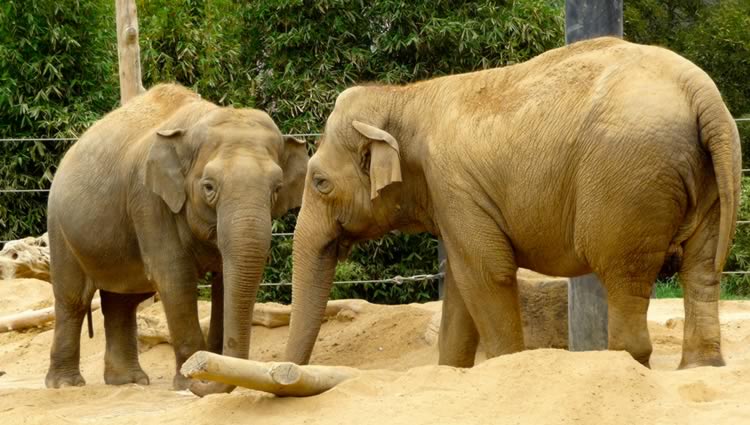 The Santa Barbara zoo is an amazing mid-size zoo. Exhibits are world-class, thanks to the contributions from many Santa Barbara residents. Some areas of the zoo have views of the coast. There is a great little train ride for kids of all ages.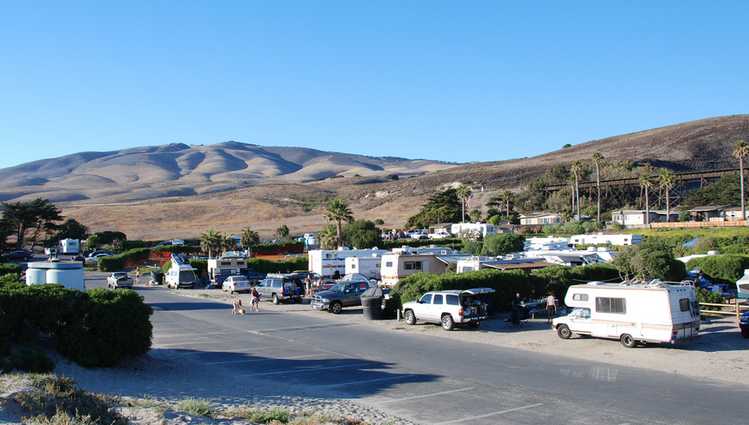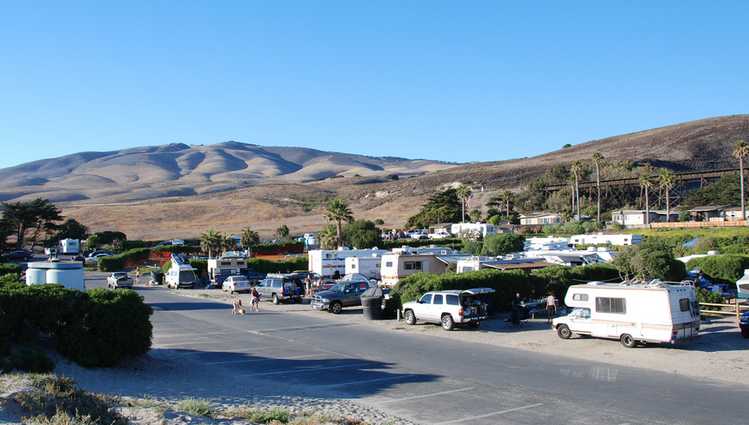 Secluded Santa Barbara County Park with the most beach campsites. Every site has an ocean view. IF you don't have an RV, Jalama Beach has beach cottages that you can rent out by the day or week. While visiting Jalama, be sure to try a world-famous Jalama Burger.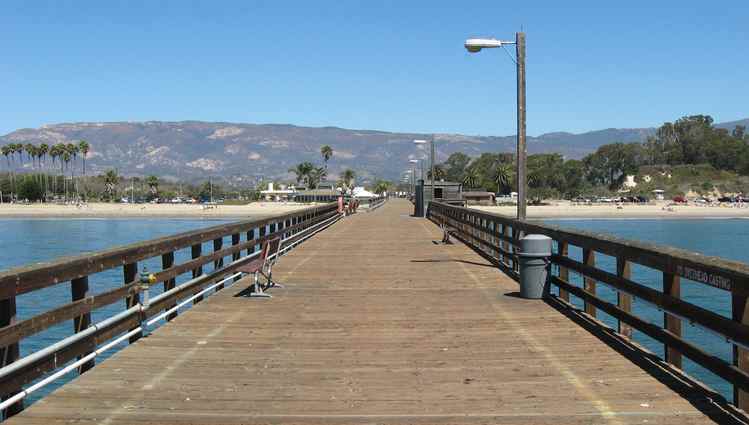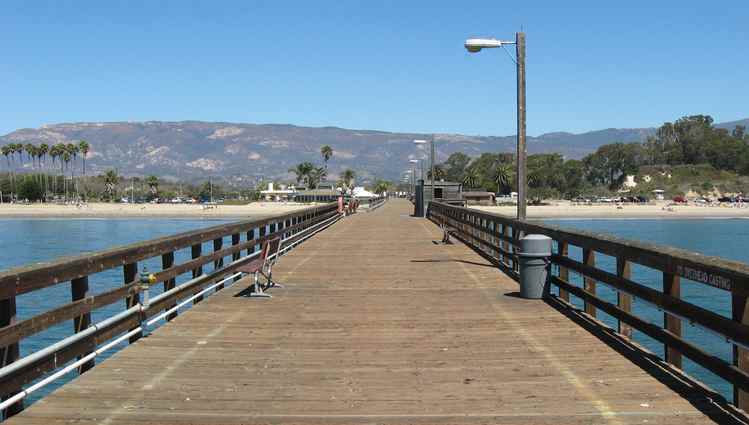 Known for its 1,500-foot-long fishing pier, Goleta provides an outdoor playground, popular for bicyclists, fishers, and families out for a stroll and view of the Pacific coast. Goleta's climate is always moderate; visitors can enjoy its features year-round.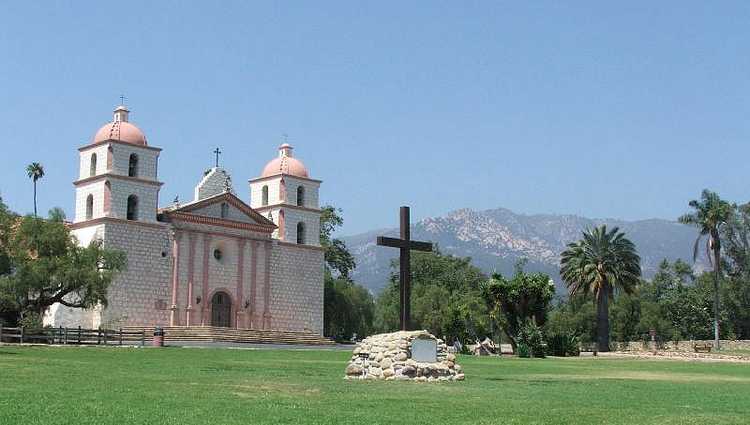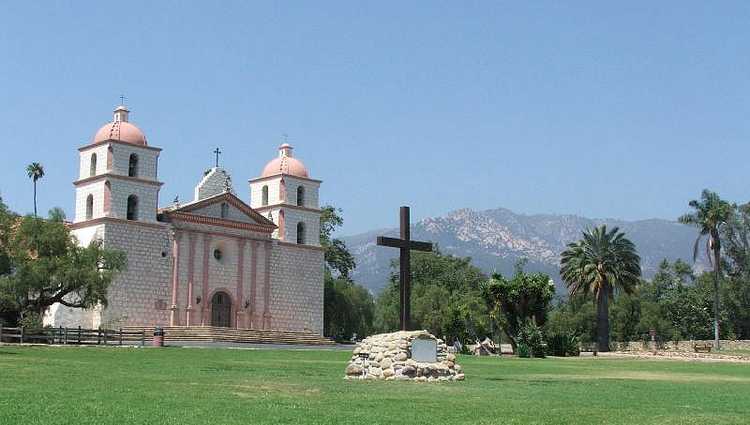 Mission Santa Barbara serves as a reminder of the path of the Padres in California history and is one of the best-preserved in the California mission chain. So a visit to this amazing place should not be overlooked. Self-guided tours may be taken daily from 9 am to 5 pm, and docent-led tours may be arranged by appointment.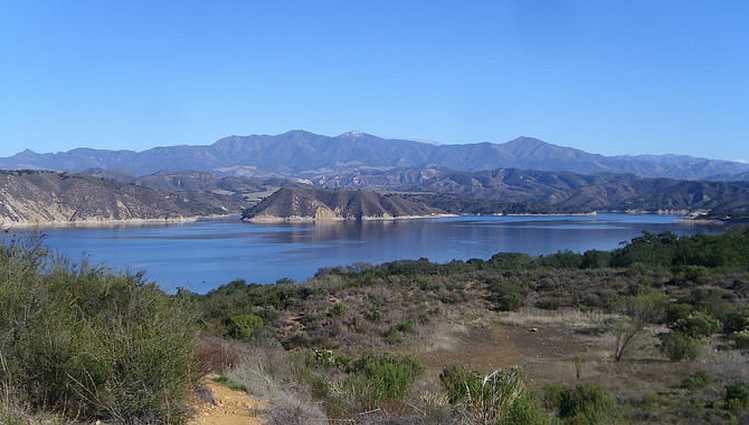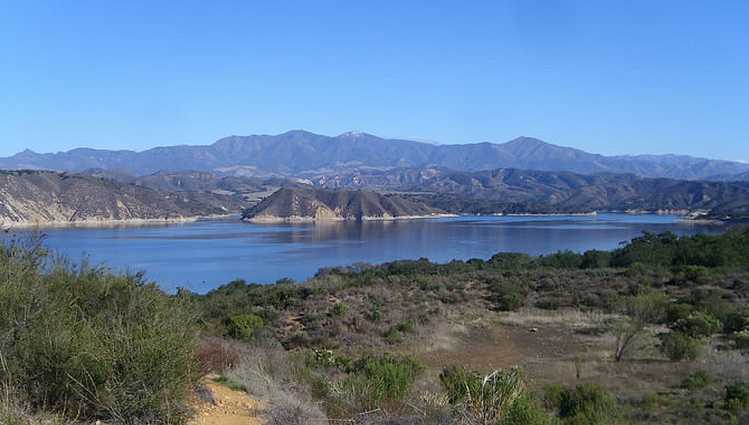 Lake Cachuma is a short drive from Santa Barbara. Consider visiting the lake when you come through on your next wine excursion, or bring the family for a weekend of camping.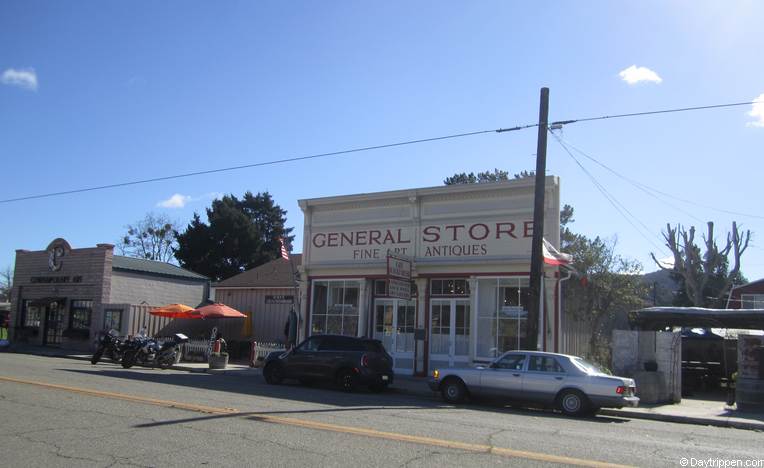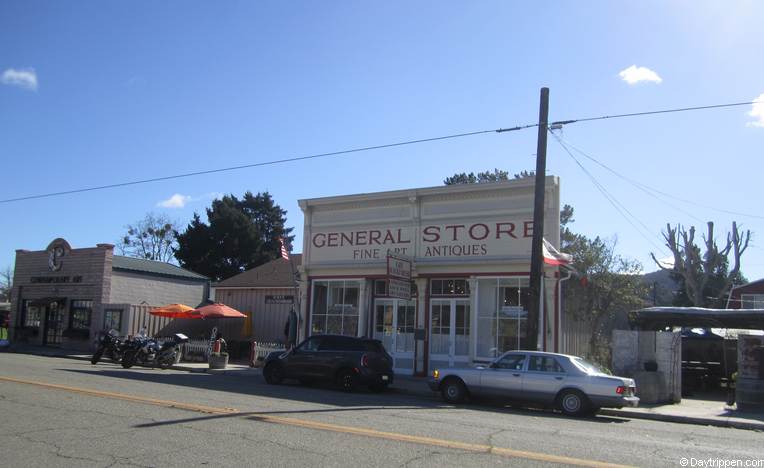 Los Alamos was founded in 1876 as a stagecoach stop between San Luis Obispo to Santa Barbara. Today Los Alamos is a popular stop to browse antique stores. If art, wine tasting, or fine dining are more your things, Los Alamos has something for you, as well. Los Alamos is about sixty miles north of Santa Barbara.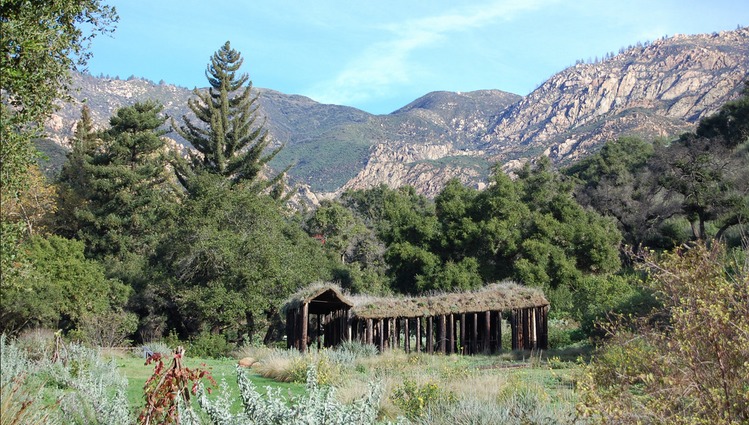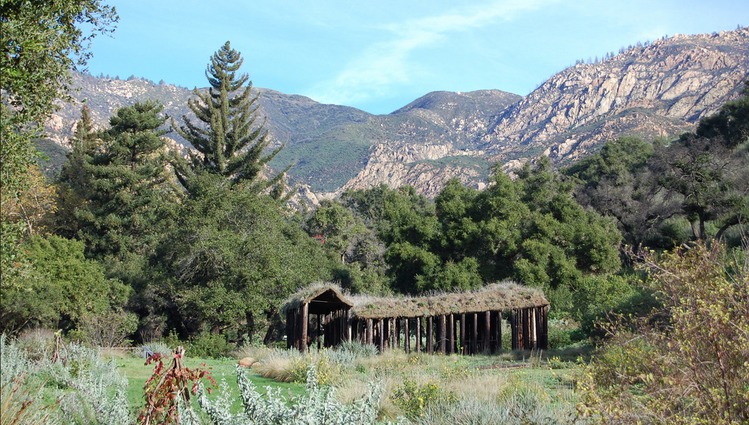 Paths paved, unpaved paths, and occasional seating areas invite guests to explore or sit back and connect with nature. Santa Barbara Botanical Gardens are a great place for walking and hiking. Docent-led tours are always available, but just wondering about and exploring at your own pace can be just as fun.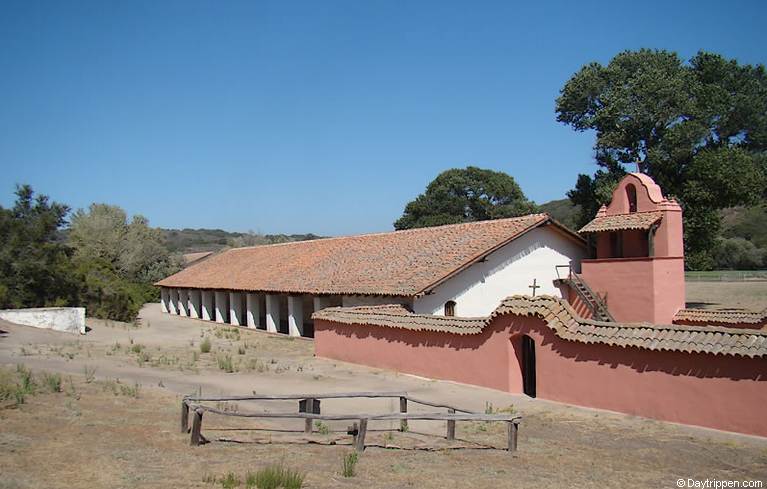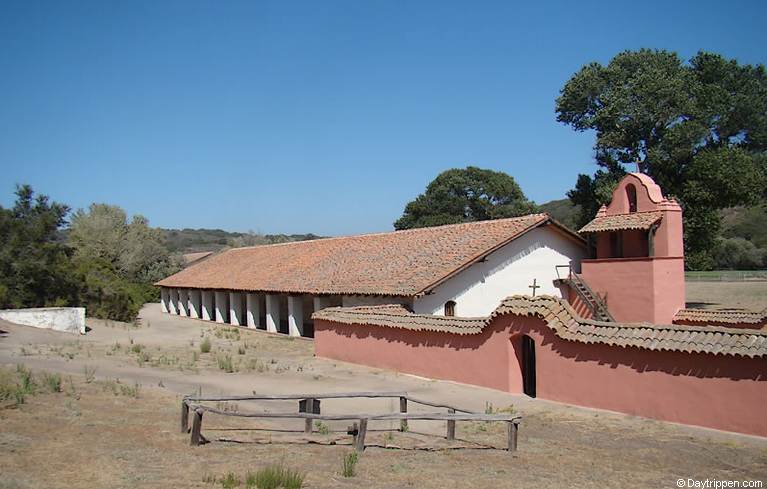 If you only ever visit one California Mission, make La Purisima Mission the one. This is truly a fascinating place and an excellent day trip for all ages. La Purisima Mission was the eleventh mission of the twenty-one Spanish Missions established in what became California. Mission La Purisima Concepcion de Maria Santisima was founded on December 8, 1787.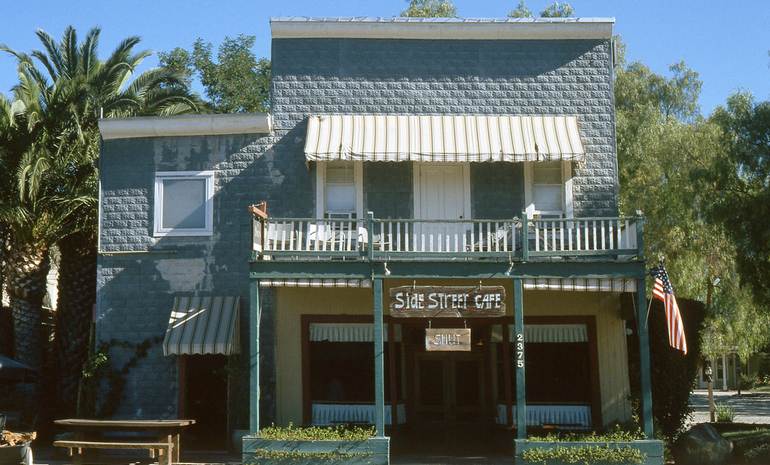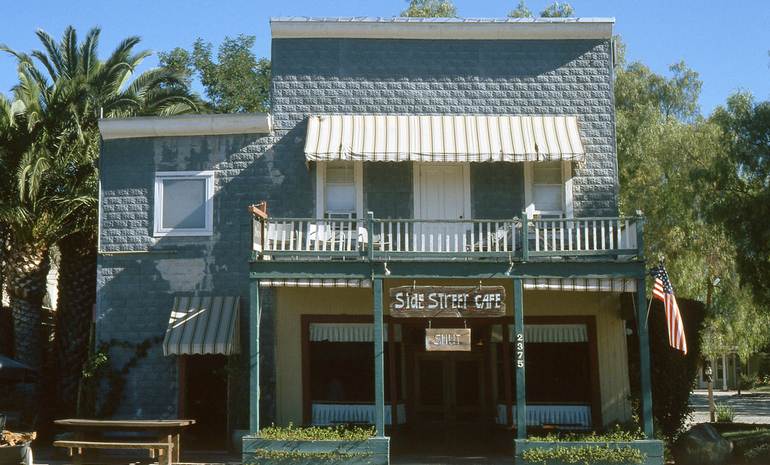 Los Olivos is a good place to start your trip to the Santa Barbara Wine Country. Los Olivos's charming historic town is filled with art galleries, boutiques, wine stores, and historic stagecoach stop housing. Santa Barbara and the adjoining Santa Ynez Valley offer the ideal destination for Southern California wine enthusiasts.
Road Trips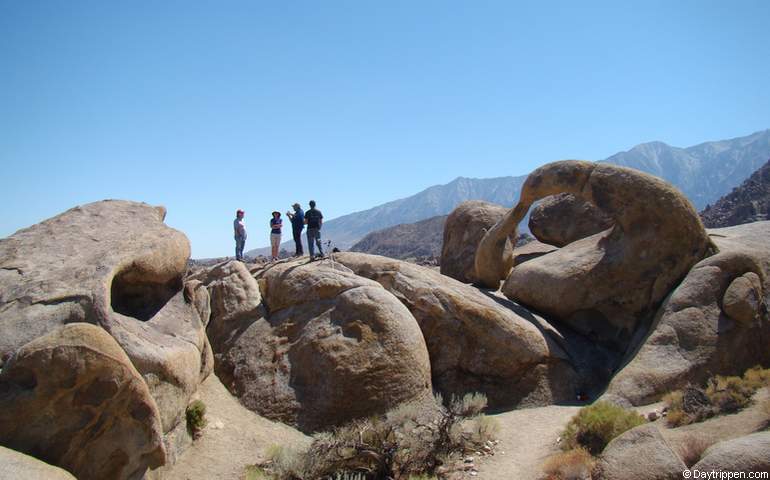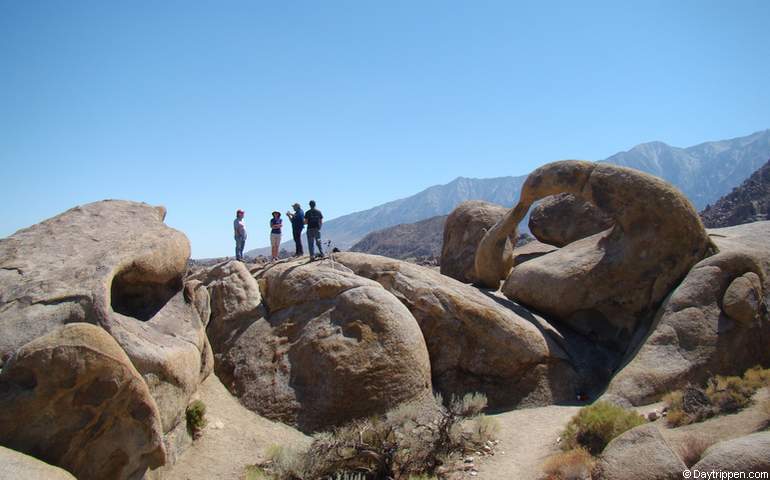 Alabama Hills is located just outside of Lone Pine, California. Travel time from Los Angeles is about six hours, so plan on spending one night in the area.  Since the early 1920s, hundreds of TV shows and movies have featured the area's distinctive arches. One of the most photographed arches in the Alabama Hills is Mobius Arch.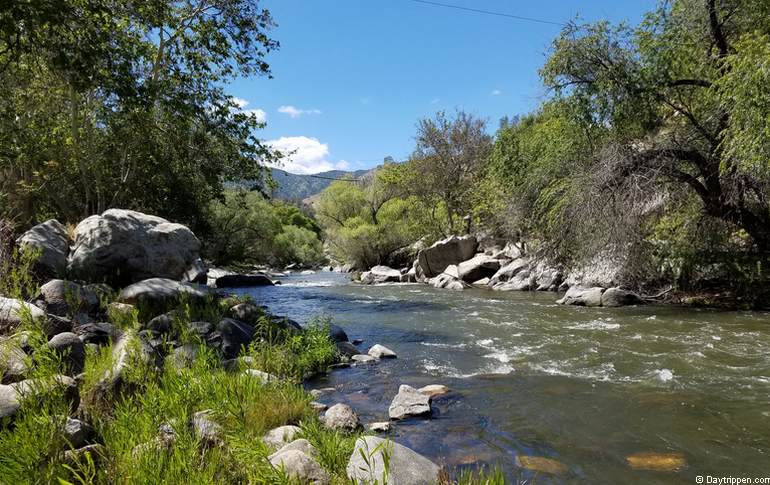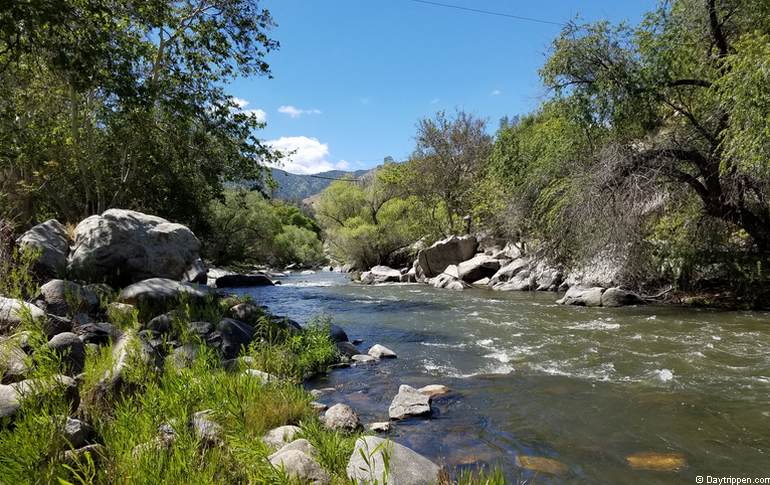 The Kern River Valley is 180 miles from Los Angeles.  Of course, the main attraction is Lake Isabella— one of the largest reservoirs in Southern California.  Upper and Lower Kern Rivers offer fishing, camping, and white water rafting.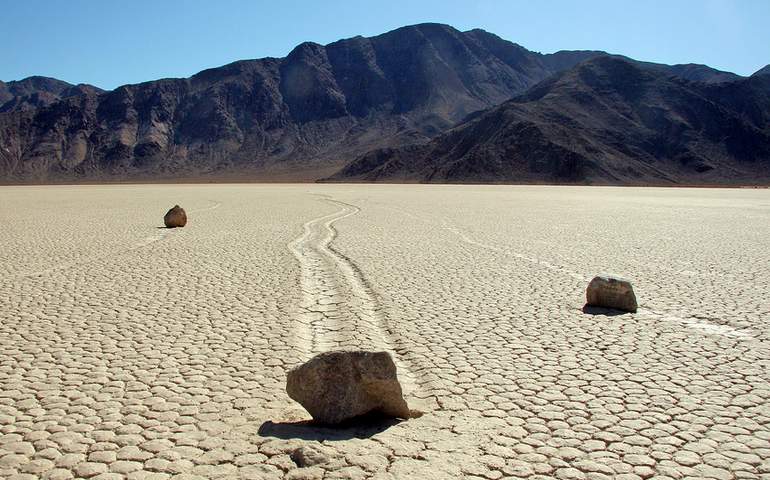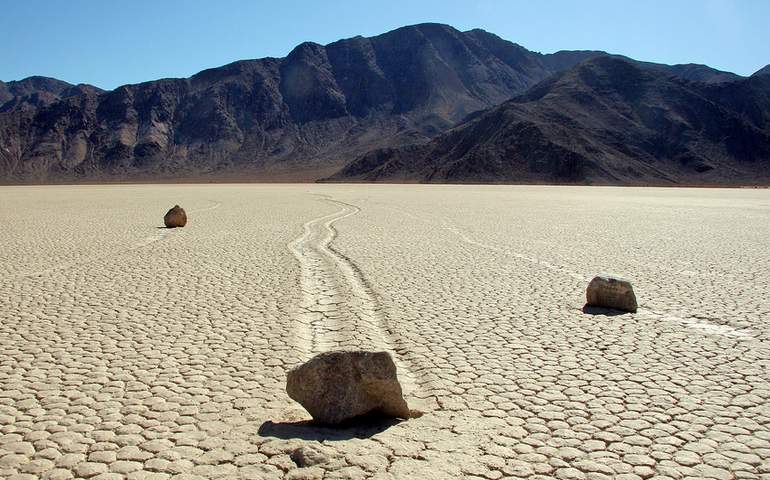 Death Valley offers an amazing assortment of natural attractions. From dunes to ghost towns, Death Valley is a must-do for any Southern California bucket list. Some out-of-state tourists like to visit in the summer just for bragging rights about experiencing the 100 degrees plus heat. Whenever season you visit, you will never run out of things to do.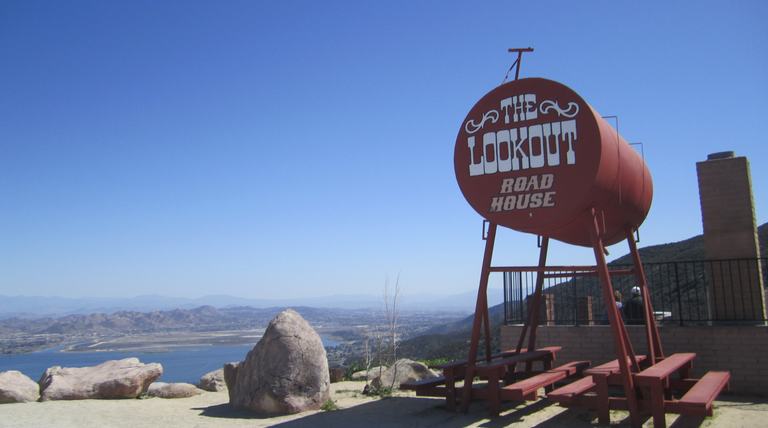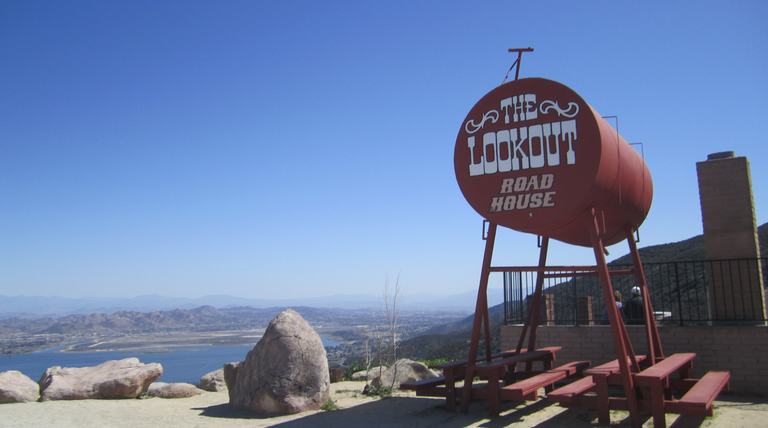 Highway 74 runs from San Juan Capistrano to Lake Elsinore. The road has many tight turns and changes in elevation, making it very popular amongst sports bikes and sports car enthusiasts. For folks willing to take their time, there are many interesting points of interest along the way.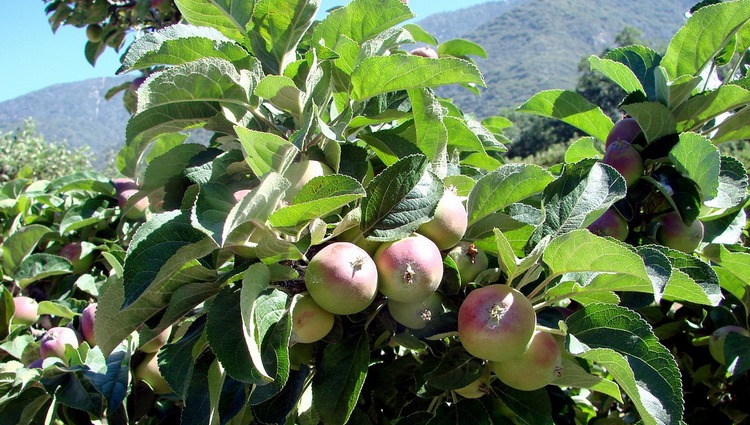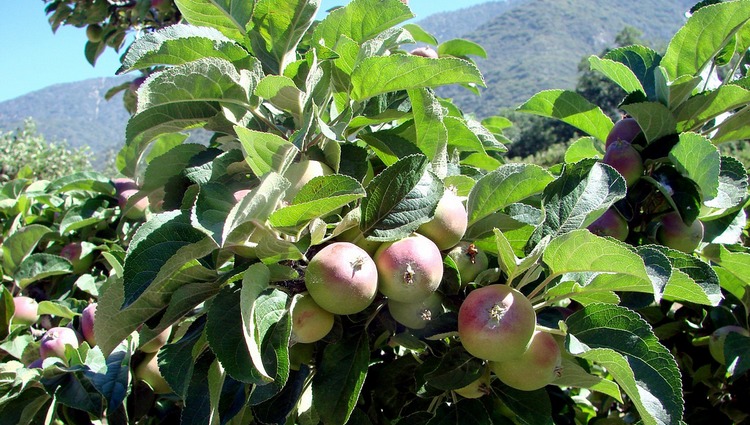 For an apple lover, the orchards are a must-visit. They produce many unique varieties, such as the Vasquez and King David, which are grown only in Oak Glen and "antique varieties" no longer commercially available, including Ben Davis, Gravenstein, and Pink Pearl.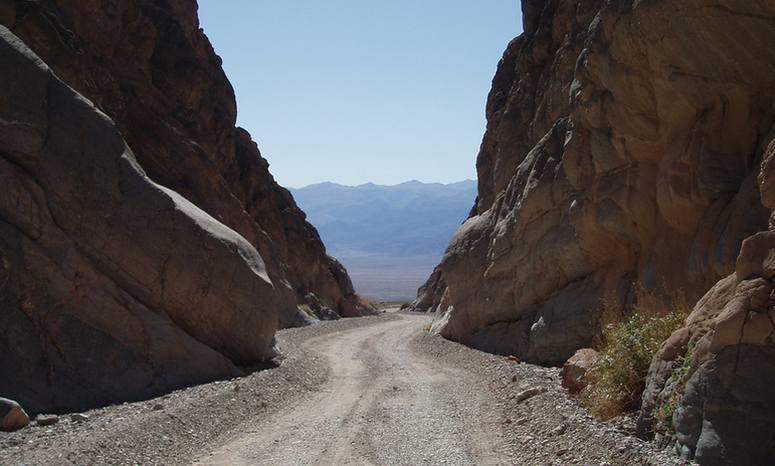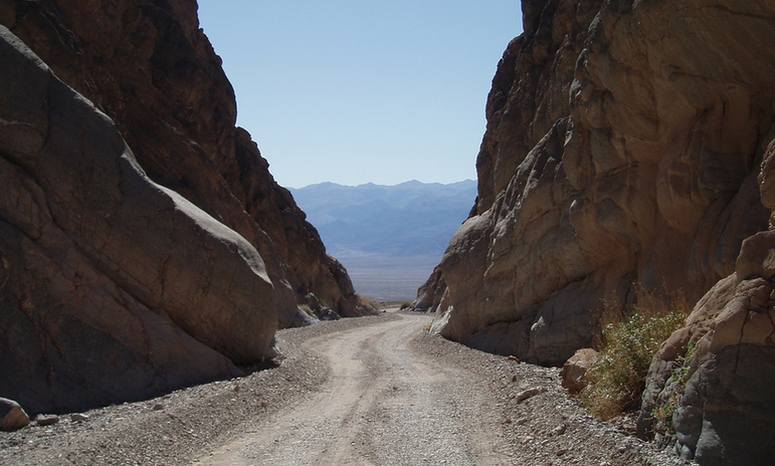 Take the back way into Death Valley National Park. Titus Canyon Road is a 27-mile trip near the Nevada town of Beatty and climbs to 5,000 feet before winding down to lower Titus Canyon and out into Death Valley.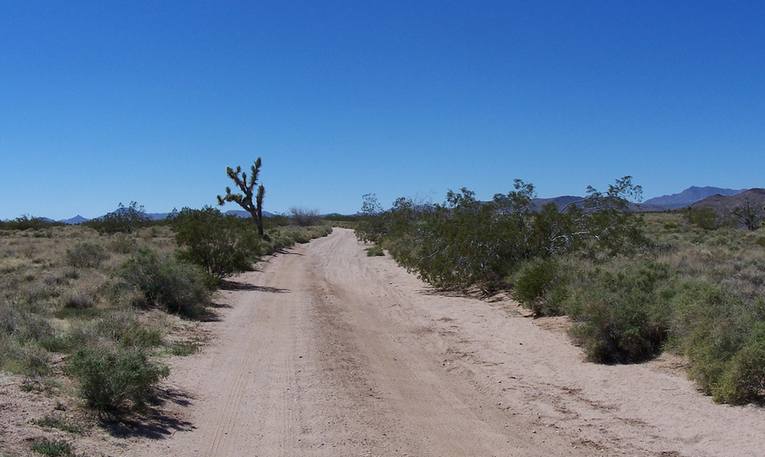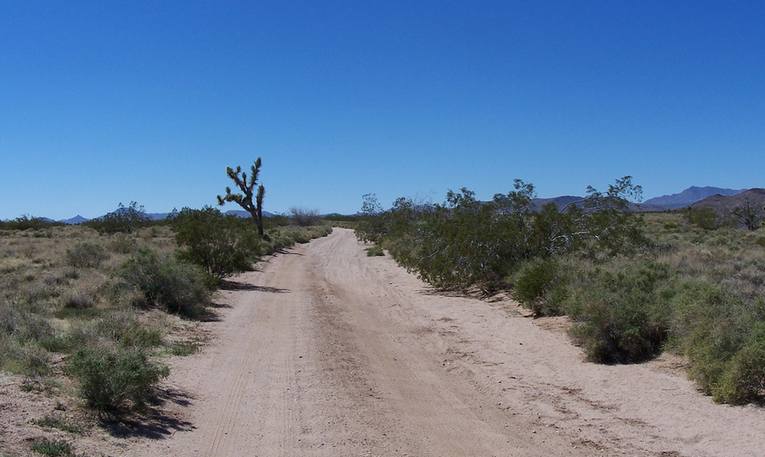 This trip should be on the top of any off-road enthusiast's bucket list. The total driving distance is about 140 miles. Even though it is possible to make this trip one day, most travelers take 2 -3 days to complete the journey.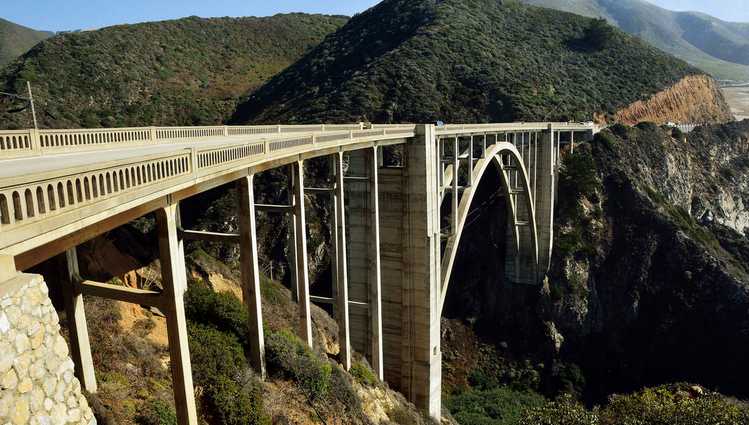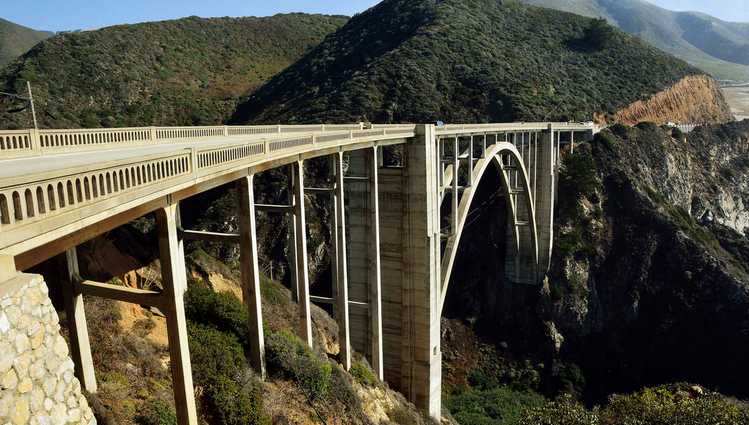 Big Sur is about 150 miles south of San Francisco and about 300 miles north of Los Angeles. It covers a 90-mile stretch of wilderness from the north at Carmel, by Monterey, to the south at Hearst Castle. This drive along Pacific Coast Highway is one of the most scenic in the world.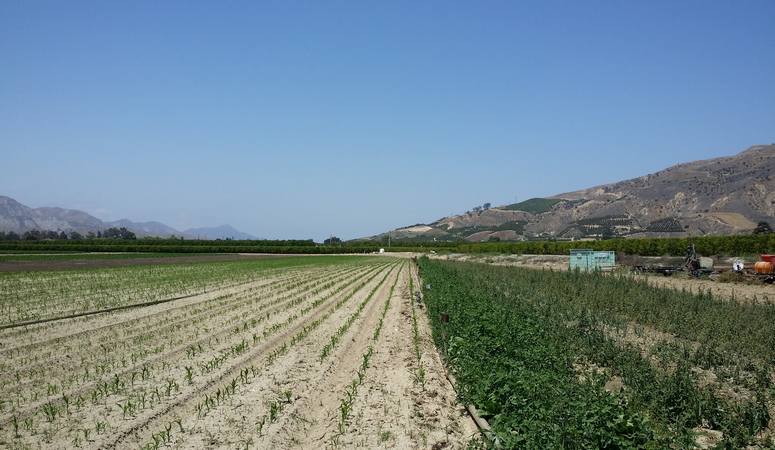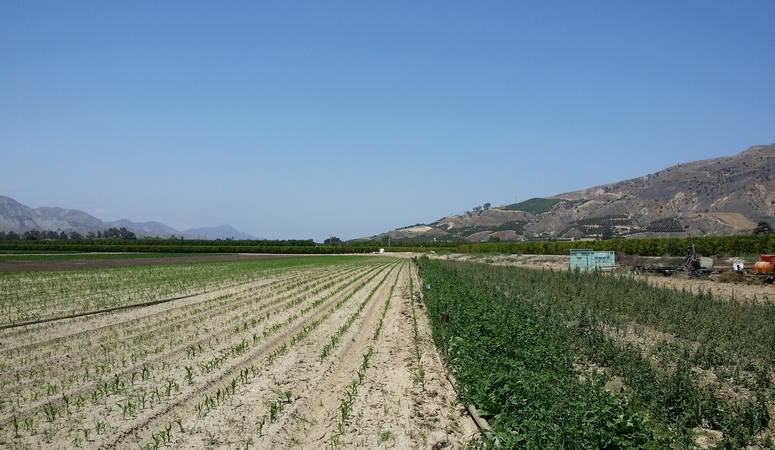 State Route 126 connects Interstate 5 in Santa Clarita to U.S. Route 101 in Ventura. Highway 126 passes through Piru, Fillmore, Santa Paula, and the national landmark of Spanish Rancho Camulos.  All bursting with citrus and avocado orchards, roadside produce stands, and historical landmarks.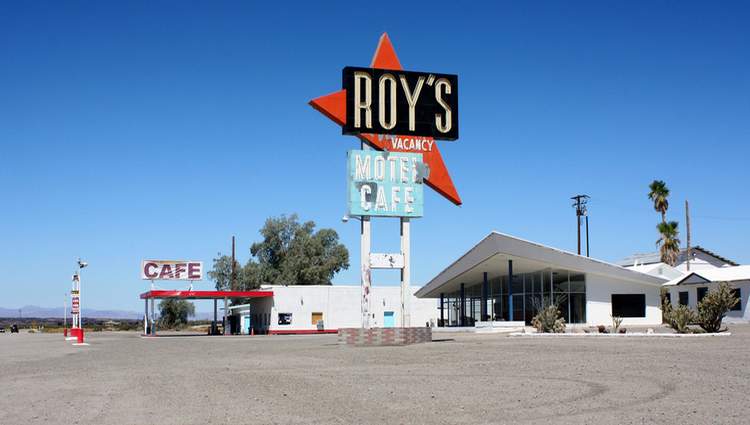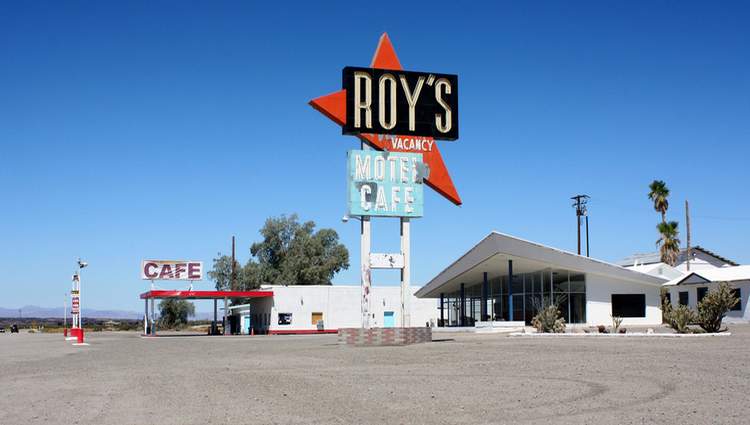 Named for the coast-to-coast highway that predated Route 66, today, the National Trails Highway has only a few ghostly shadows which remain. The distance from Victorville to Needles is around 175 miles and is best traveled during the day.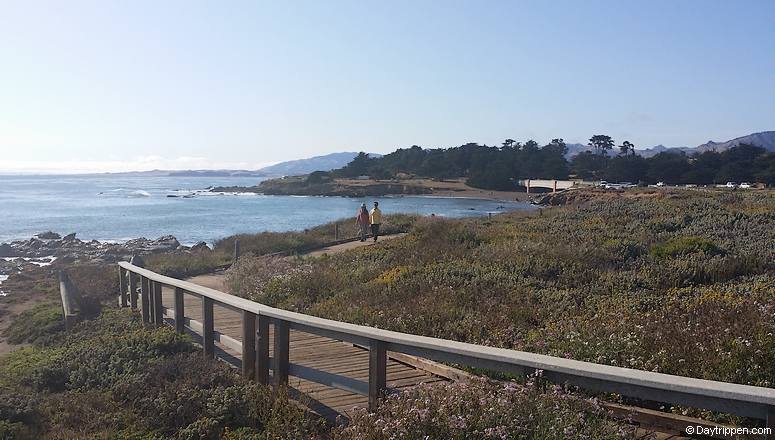 Cambria by the Sea
The Pacific Ocean lends its beauty and cool temperatures to the residents and visitors of Cambria. The rock formations created from years of crashing waves are amazing—plan to spend at least one night in Cambria to explore the area fully.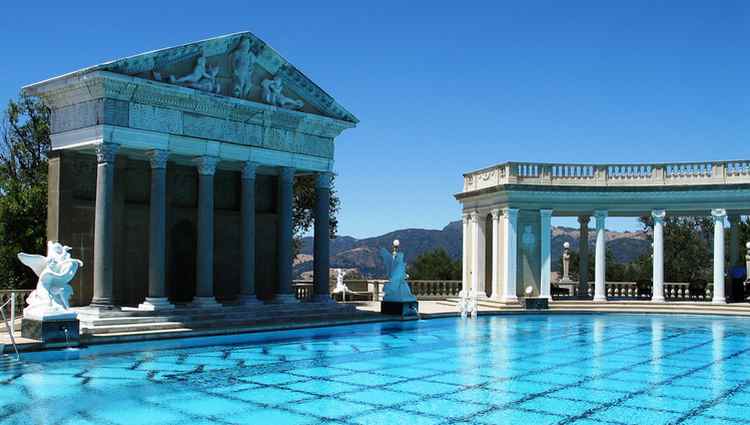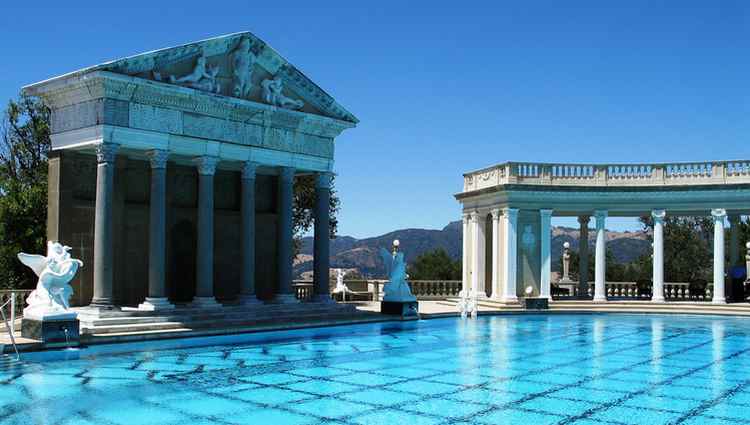 Hearst Castle is about a five-hour drive from Los Angeles. This huge estate is about five miles inland and sits atop a hill overlooking the Pacific Ocean. Hearst Castle is surrounded by a 40,000-acre ranch, some of which is still owned by the Hearst family.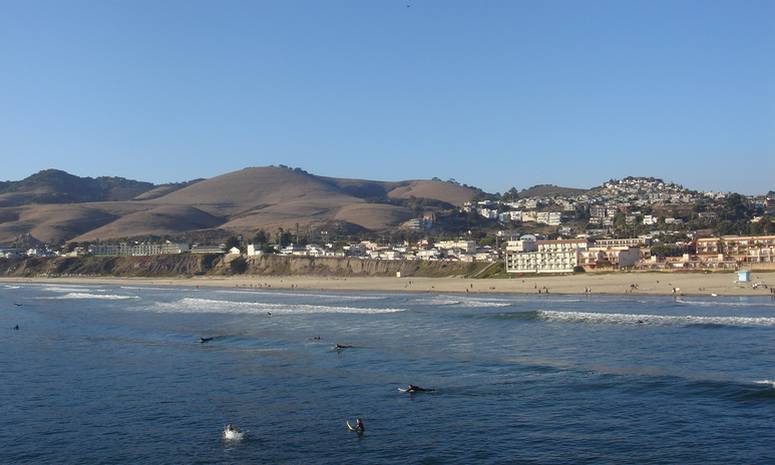 The city's centerpiece is the Pismo Beach Pier, stretching out 1,370 feet over the Pacific Ocean; the pier serves as an icon and tourist draw. Pismo Dunes are a trendy place with off-roaders, as it is the only beach in the state where you can drive vehicles on the beach.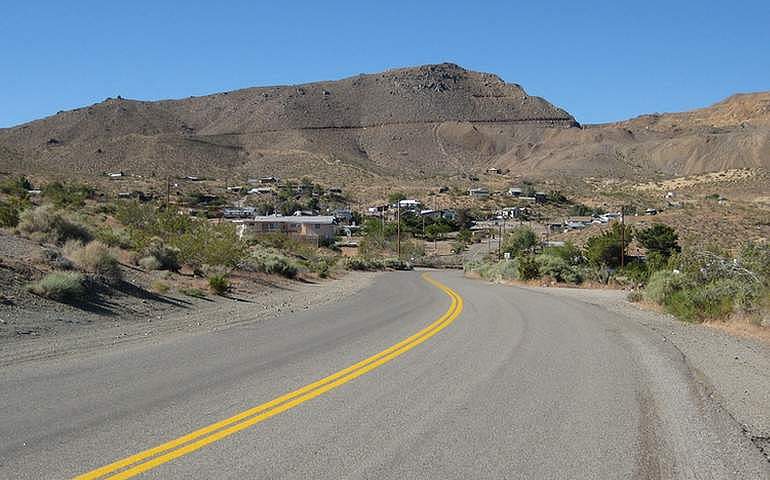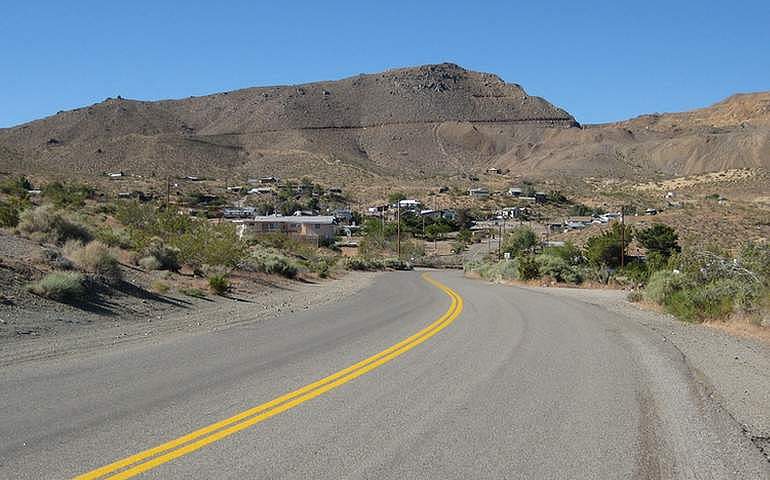 Randsburg was at one time home to nearly 3,000 miners and their families. When gold was first discovered in 1895, prospectors flooded the area and quickly formed Rand Camp, aptly named after the Witwatersrand mining area in South Africa.
If we missed your favorite Southern California destination, let us know in the comment section below.