Discover Ghost towns in California and Nevada. Some of these towns are not much more than a few abandoned buildings, while others have taken on a new life as tourist attractions. Four-wheel drive is required to visit a few ghost towns; most can be seen in just about any vehicle. Ghost towns are always fun to visit.  Enjoy an adventure and learn about history. Nevada Ghost Towns
California Ghost Towns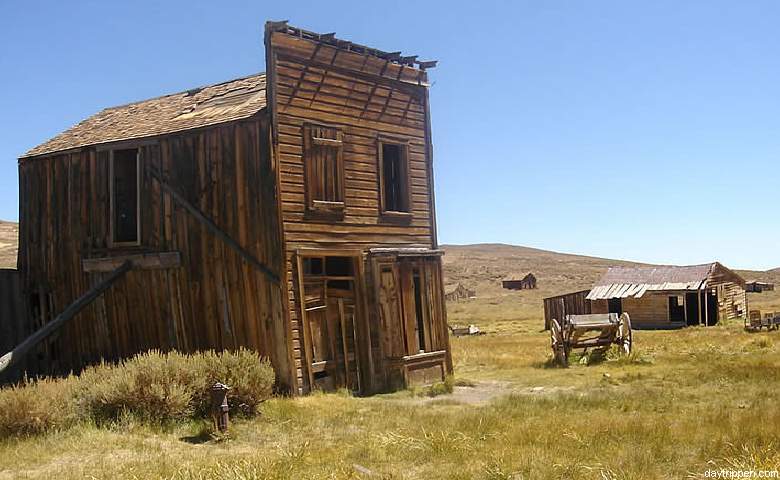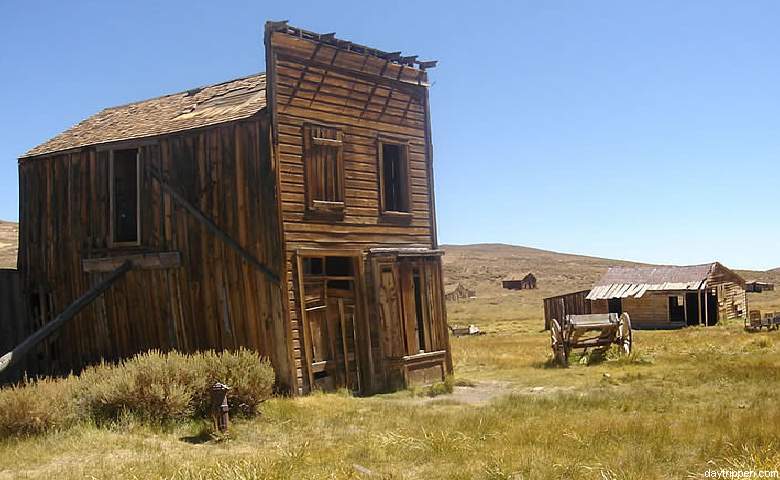 Bodie Ghost Town is an excellent example of an abandoned old west mining town in California. Bodie is the official California gold rush ghost town. Bodie is located seven miles south of Bridgeport via Bodie Road (the last three miles are unpaved.) This unique ghost town is cared for by the California Department of Parks and Recreation. With around 200 buildings, you will have plenty of exploring to keep you busy.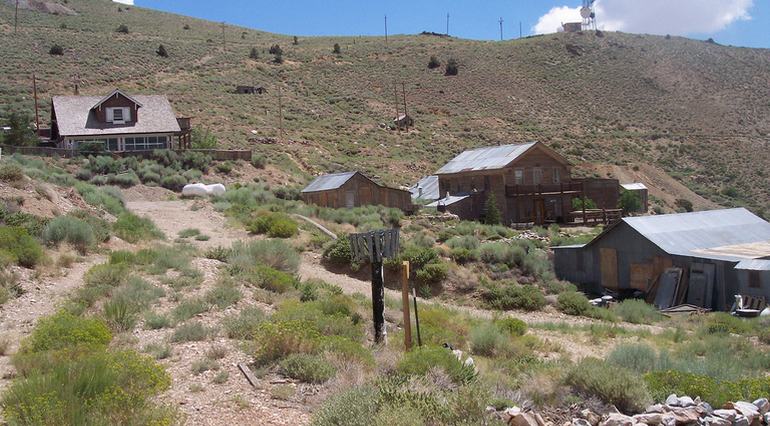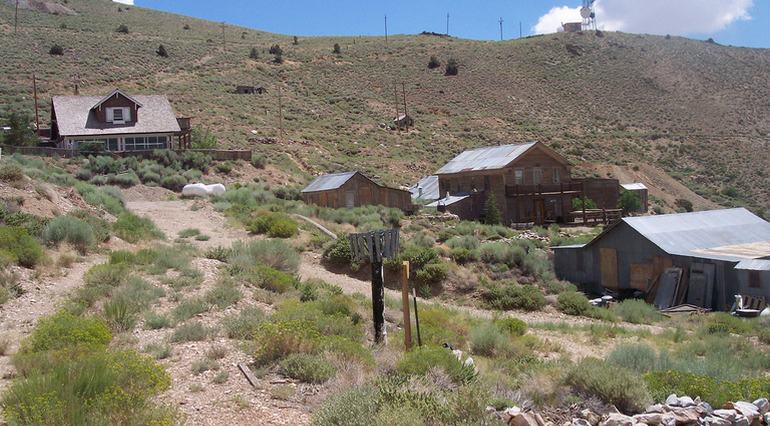 Cerro Gordo Ghost Town in the Inyo Mountains high above California's Owens Valley. Cerro Gordo is on private property, and you'll need to obtain permission from the owner to access the property. The mine and town are visible from the road but do not enter unless you have permission. Cerro Gordo is eight miles up a steep gravel road from the Owens Valley town of Keeler.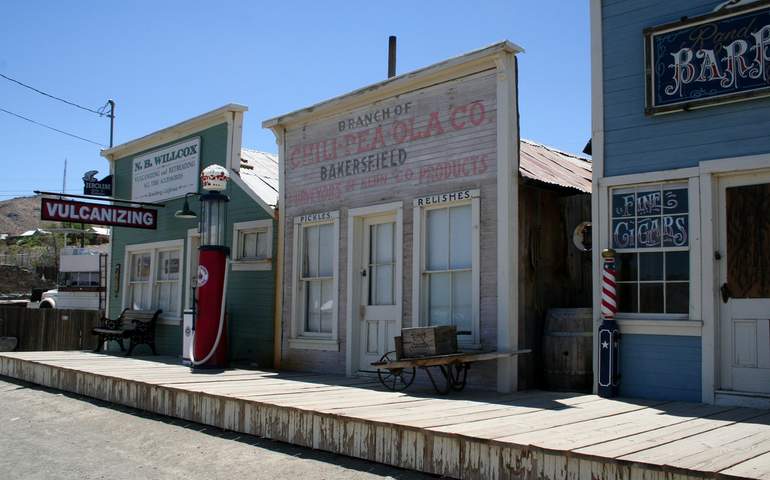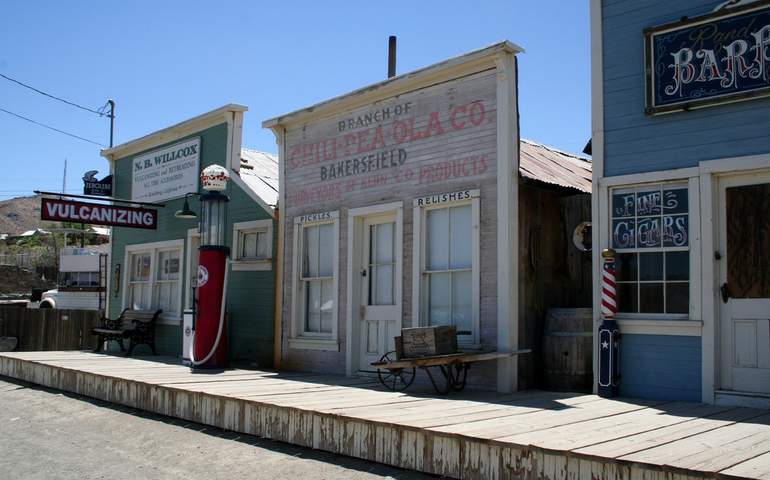 Travelers will be transported back in time to California's early gold mining days when they visit the Living Ghost Town of Randsburg. Although gold fever is no longer the main draw, the town still has an invasion of tourists, mainly from summer travelers passing through the area, that stop to explore the town's historical past. They are scattered along Butte Avenue between various dilapidated structures and historical monuments, including a tiny jail cell and rusted-out abandoned vehicles.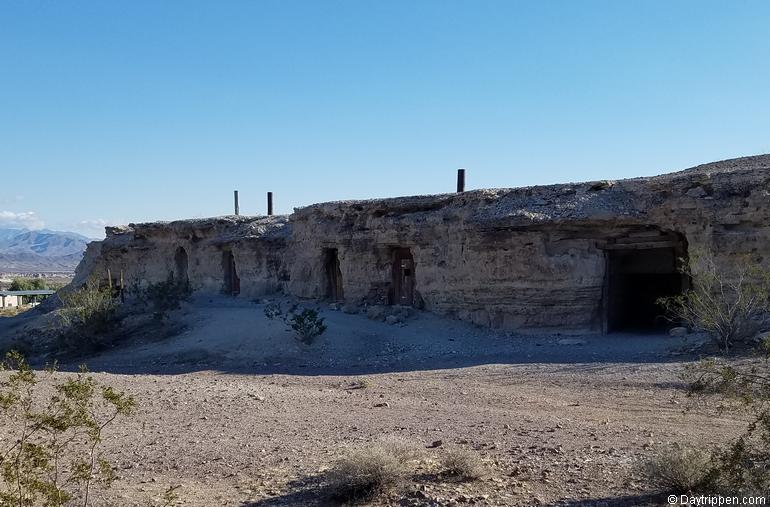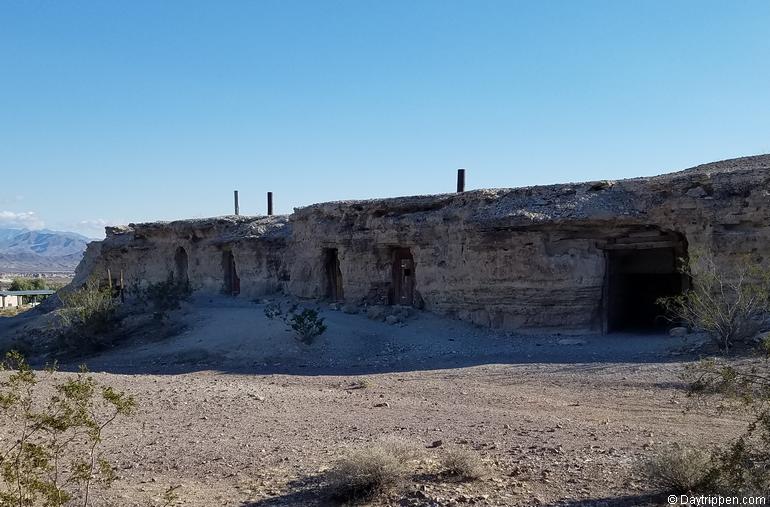 Dublin Gulch was inhabited for over 100 years before being abandoned. Miners carved these living quarters into the side of a canyon near the entrance to Death Valley. The stone walls kept them comfortable in the summer and warm in the winter. Most of the caves consist of one room. However, a few of the most resourceful inhabitants dug several chambers. One of the cave dwellings even had a garage. As the mines played out, the miners moved on. More recent inhabitants included hippies and hobos. By the mid-seventies, all of the cave homes were vacant.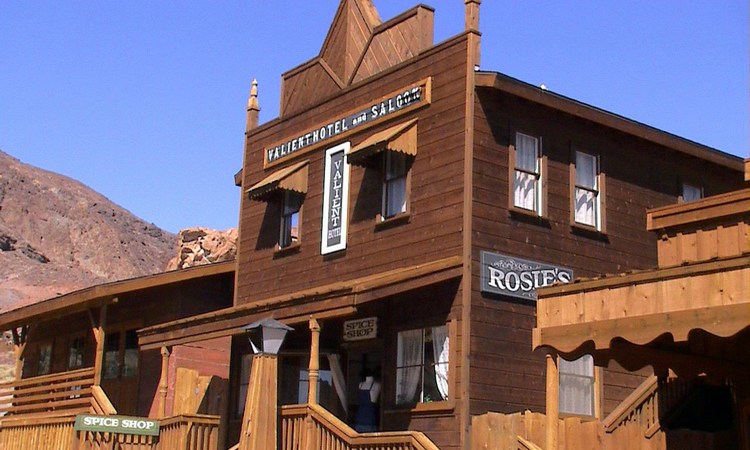 Calico Ghost Town is a family-friendly friendly adventure near the high desert town of Barstow, California. At its height, Calico boasted a population of 1,200 people and over 500 silver mines. There was the usual assortment of bars, brothels, gambling halls, and a few churches. These days the Calico is populated mainly by tourists but well worth a look. Calico Ghost Town is off Interstate 15, three miles from Barstow.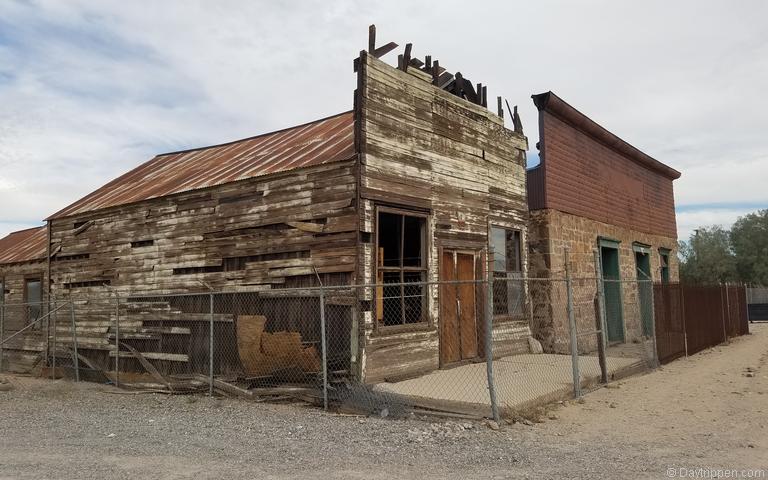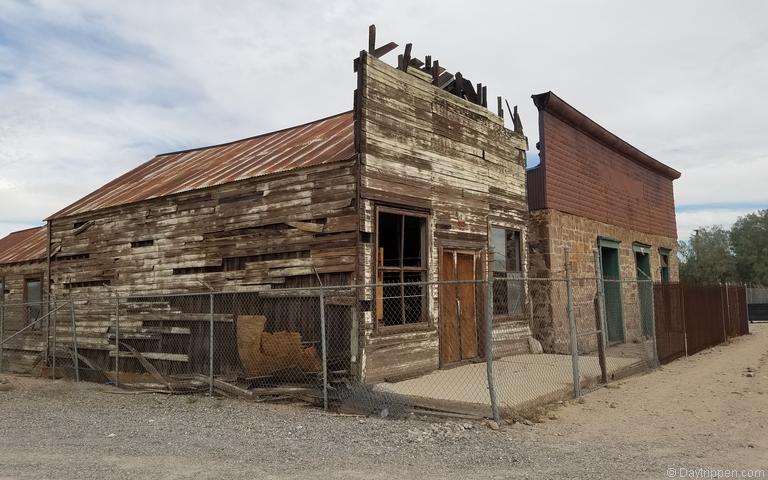 Daggett was once a bustling mining town with two railroads, saloons, hotels, and three blacksmiths. These days Daggett is bordering on being a ghost town. There are plenty of remnants of the glory days, including The Stone Hotel and Alf's Blacksmith shop that built 20-mule team wagons to transport ore from the nearby Calico Hills.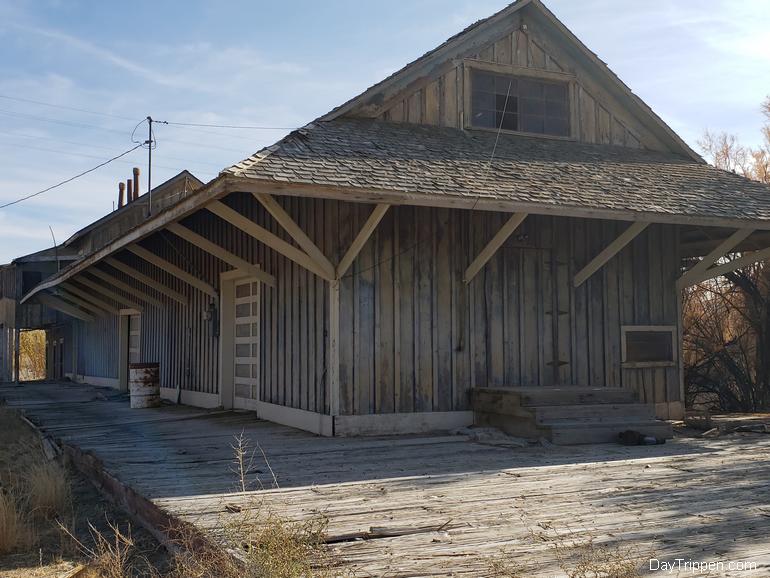 Keeler once had a population of around 2500 people. Today there are only 50 residents.  Located on the eastern shore of the mainly dry Owens Lake, Keeler has several landmarks worth looking at, including the town swimming pool and the dilapidated train depot.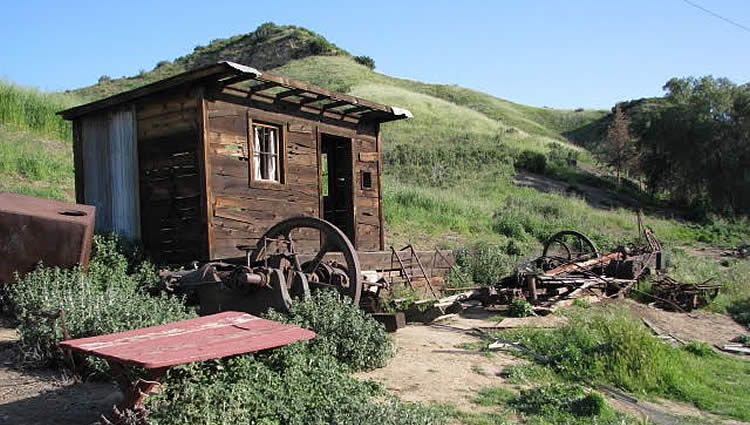 Mentryville Ghost Town is a California Historical Landmark located in the Santa Susana Mountains near Los Angeles. Mentryville is California Historical Landmark number 516-1 and 2. The few remaining structures, including a restored thirteen-room Pennsylvania-style mansion, the one-room Felton schoolhouse, and a period barn, stand as silent reminders of a long-gone era. Oil industry-related and other artifacts are found along some of the trails leading into and out of Mentryville.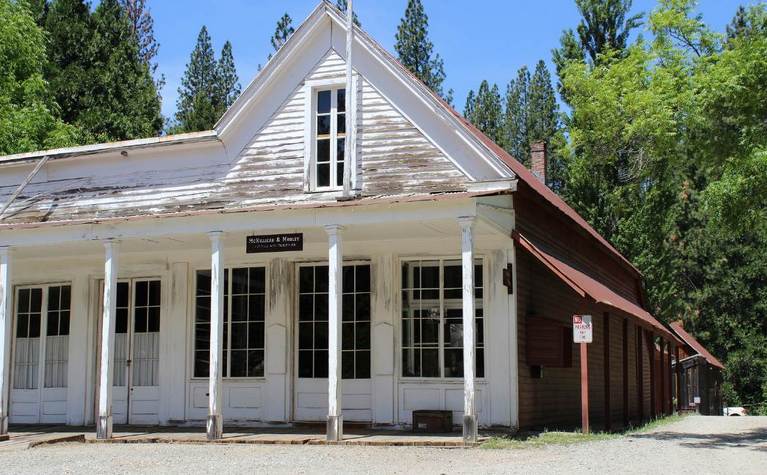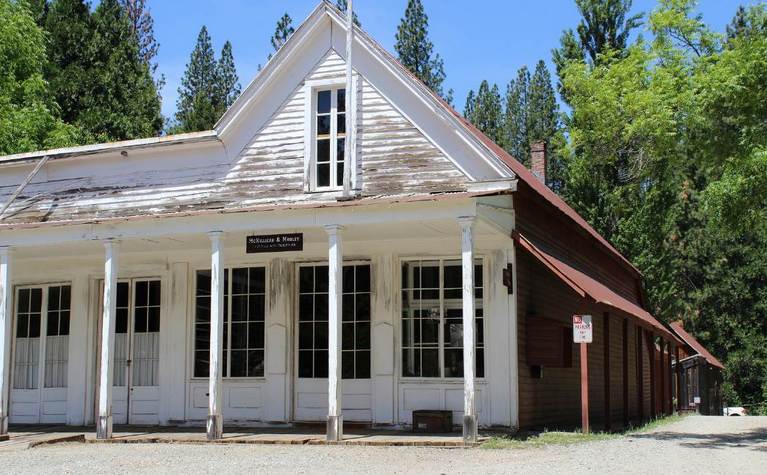 The California gold rush town of Bloomfield grew up from a small mining camp (Humbug) into a city of nearly 2000 residents. Bloomfield. After most of the gold was recovered, the town faded as quickly as it rose. Today the ghost town of North Bloomfield and the Hydraulic mining area is located in Malakoff Diggins, Historical Park.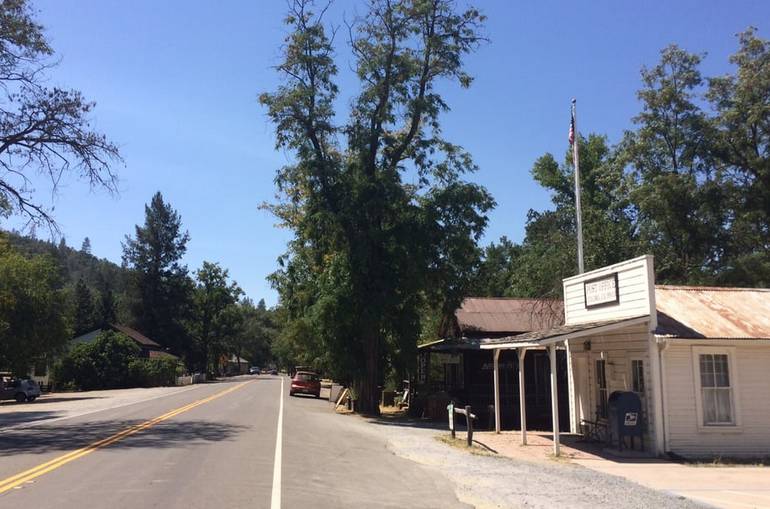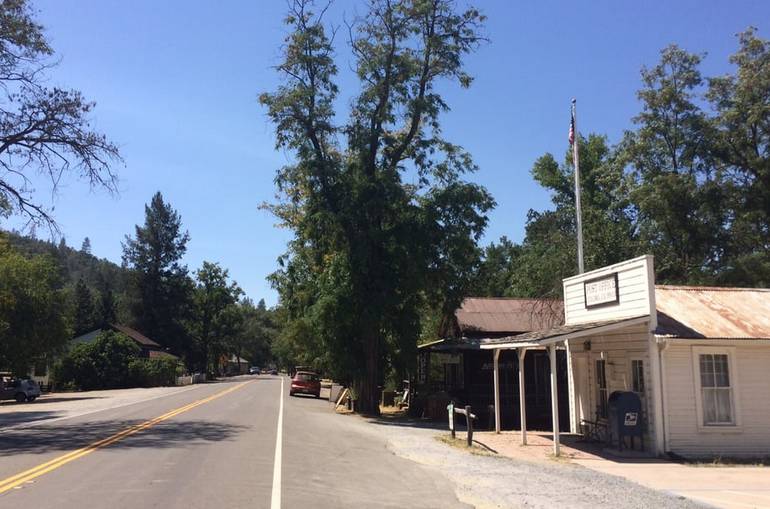 Coloma is where the gold was discovered in Northern California. Marshall Gold Discovery Park in Coloma features miners' cabins, a general store, a replica of Sutter's Mill, and various historic buildings dating back to the mid-1800s.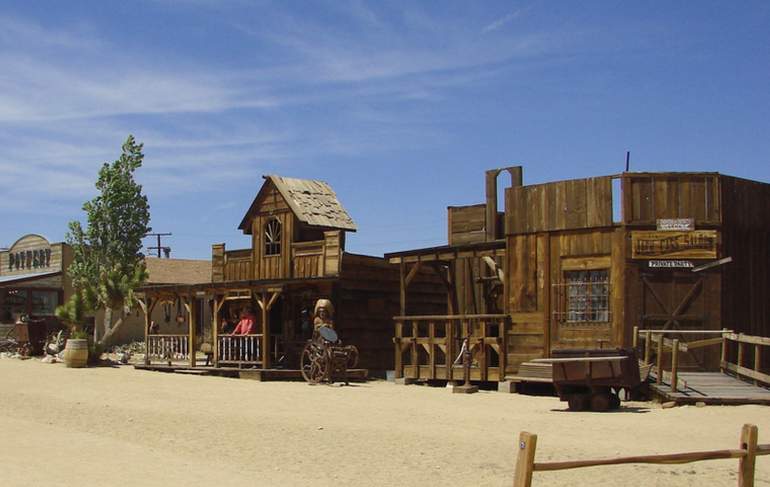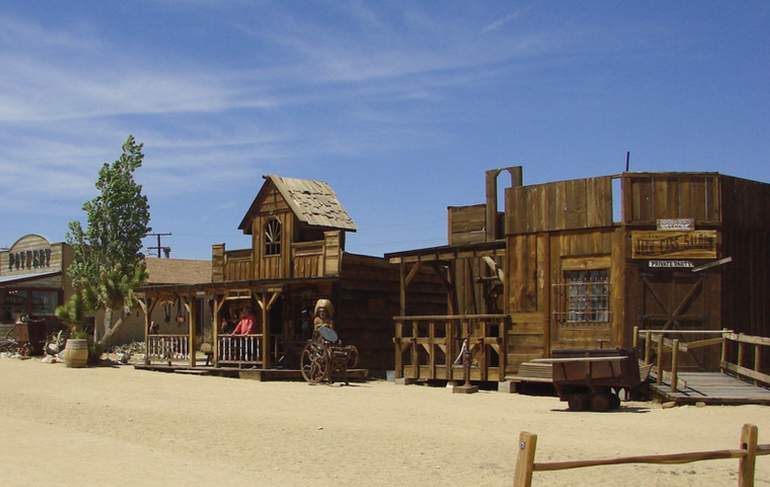 Pioneertown Yucca Valley is not an actual Ghost Town but a western town built for filming movies in the 1940s. There is a saloon, livery stables, post office, and, of course, a marshal's office. During the summer, mock gunfights are held on the main street.  The road out to Pioneertown is a California Scenic Drive, and if you like desert scenery, you are in for a real treat as you drive out to the old western town.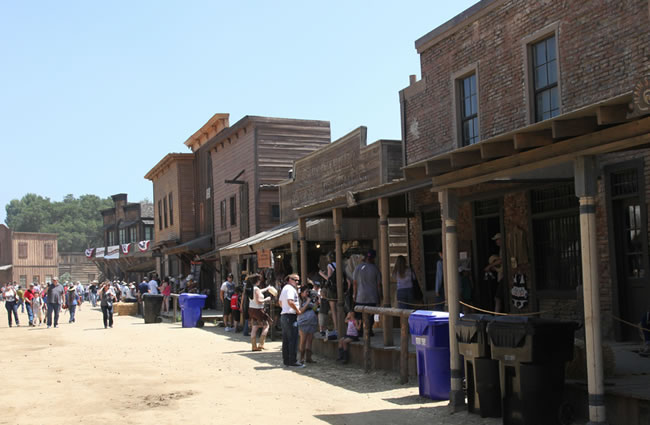 Melody Ranch has a nearly 100-year history in the film industry. It started in 1915 as a location for filming westerns. At that time, it was known as Monogram Movie Ranch. While not a real ghost town, it certainly looks the part. There is a small museum on-site, and tours of the ranch and western village are available for groups with reservations.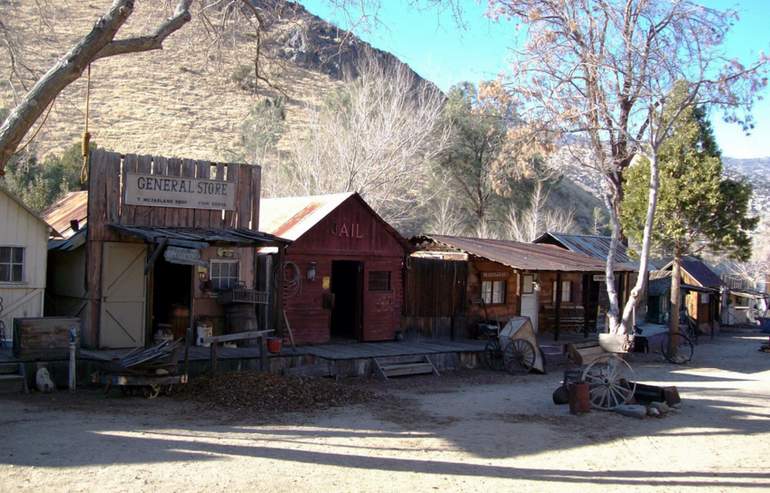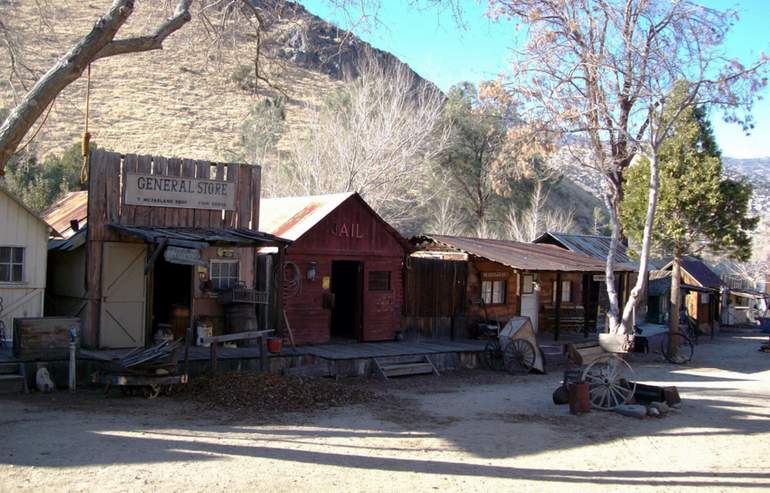 Silver City Ghost Town features 20 historic buildings filled with thousands of treasures from mining camps and other local frontier settlements. While the town itself is not original, nearly all of the structures, along with their creepy mannequin displays, are authentic. Silver City is a diamond in the rough for antique lovers, and there are thousands of artifacts on display throughout the property. Some of them are for sale in the town's main building.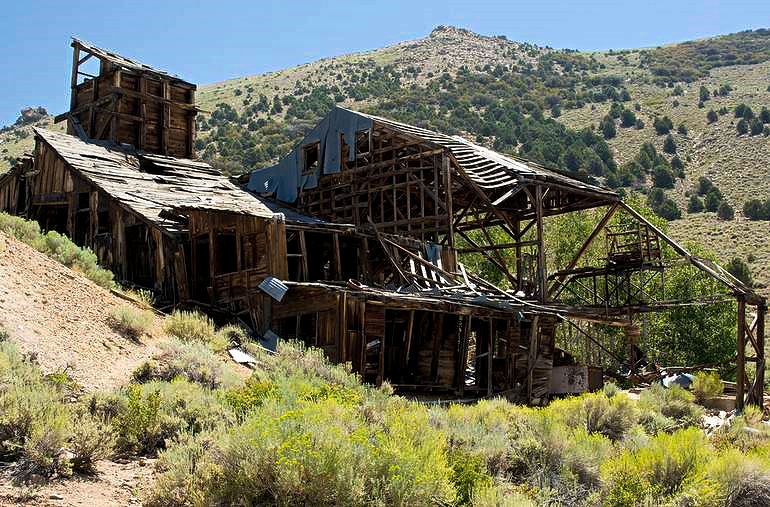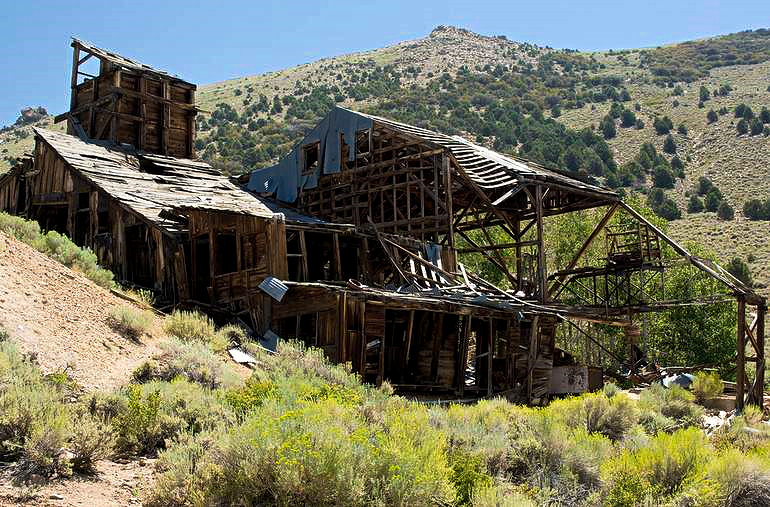 Chemung Mine Mono County
Chemung Mine is located on the back road to Bodie Ghost Town. Chemung Mine is about 15 Bridgeport Reservoir via Masonic road  (dirt and gravel.). 4WD may be needed depending on road conditions. The remains of the Chemung Mine and Mill are worth checking out for western history buffs. Several other smaller mines sites in the area and a few ruins from the Ghost Town of Masonic, California.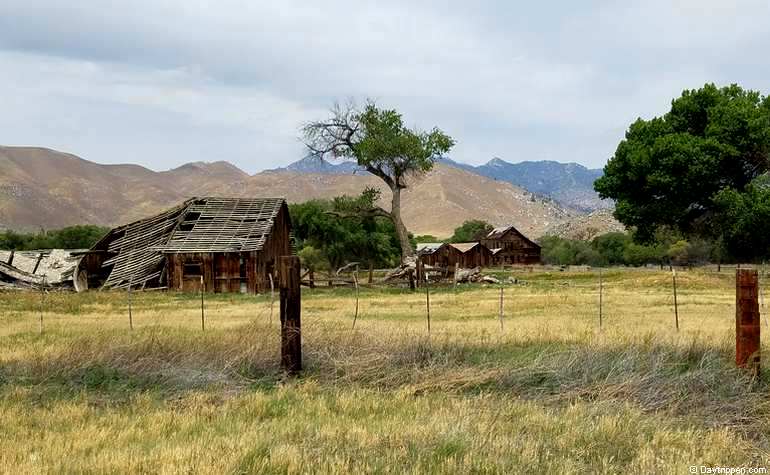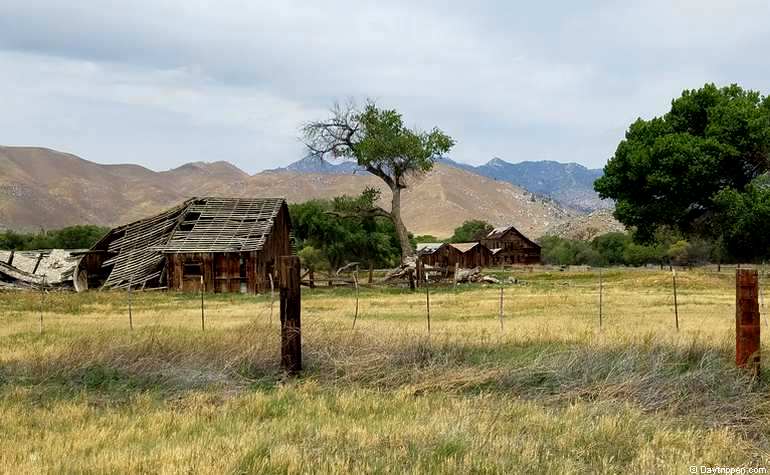 Brown Flour Mill
Built-in 1878, the Brown Flour Mill is one of the oldest structures in the Kern River Valley. What was once the Andrew Brown Ranch is now part of the Kern River Preserve. The buildings are off-limits but can be viewed from Highway 178 or via a nature trail around the old mill buildings. The Brown Flour Mill is located at Highway 178 and Kelso Valley Road east of the town of Lake Isabella.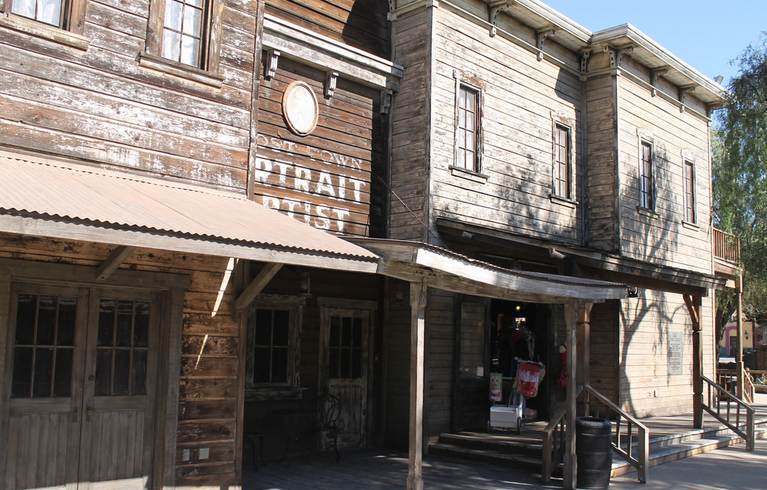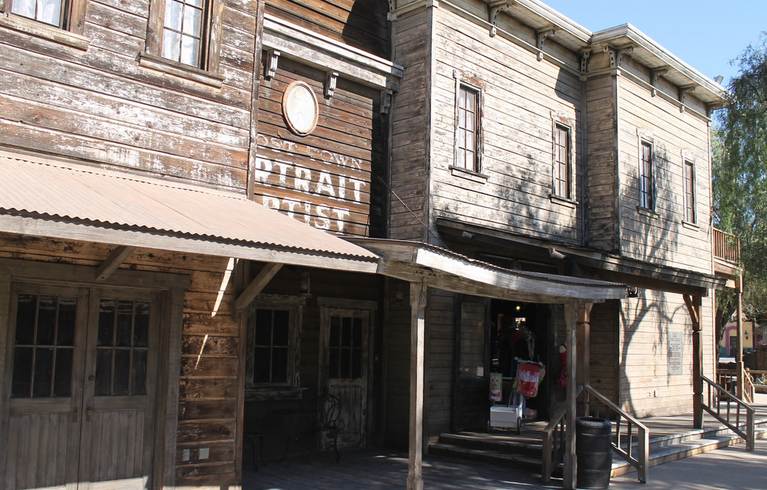 The middle of Orange County, California, is probably the last place you would expect to find a ghost town. While primarily a tourist attraction, this ghost town has original and replica buildings. Ghost Town buildings include the Gold Trails Hotel, formerly from a ghost town Arizona, The Blacksmith Shop, Bird Cage Theatre, Boot Hill, Western Trails Museum, and The Ghost Town & Calico Railroad.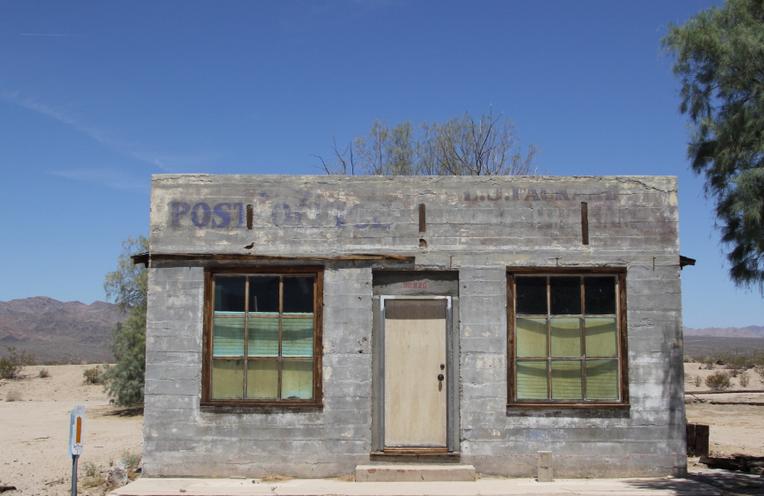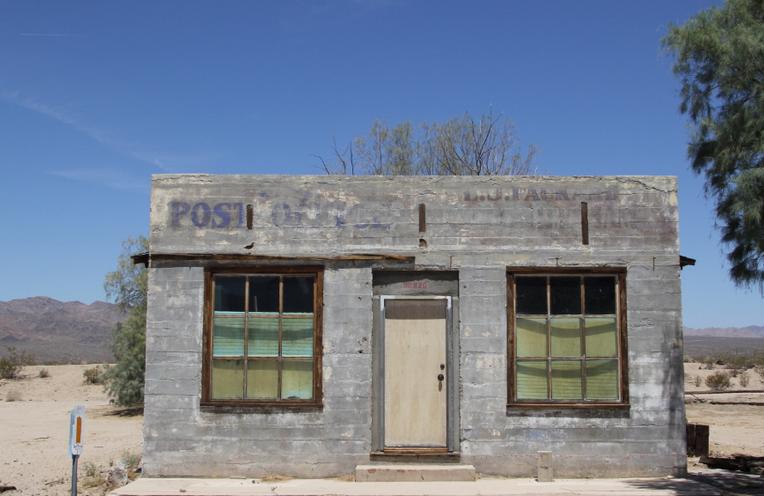 At one time, the population of Kelso, California, was nearly 2,000. In 1947, the nearby Vulcan Mine shut down, and the town's residents slowly moved away.  Today a few the skeletons of a few buildings remain along with a wonderfully restored train depot. The Spanish-style depot serves as a museum and visitor center for the Mojave National Preserve.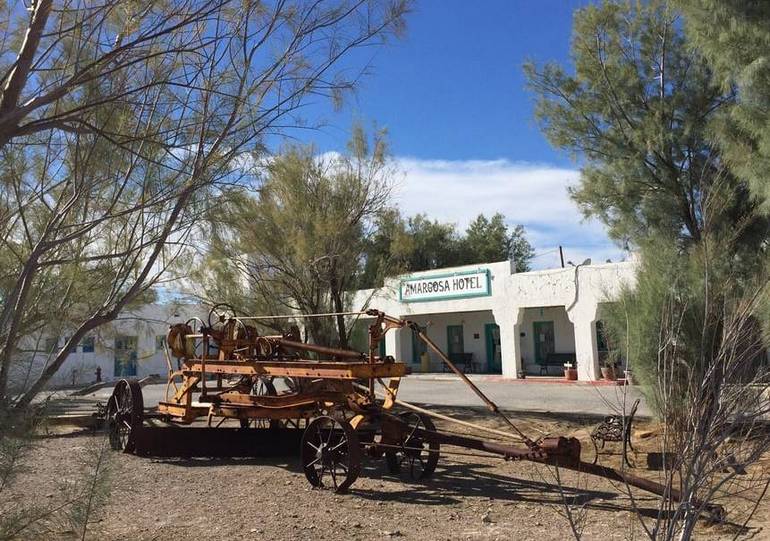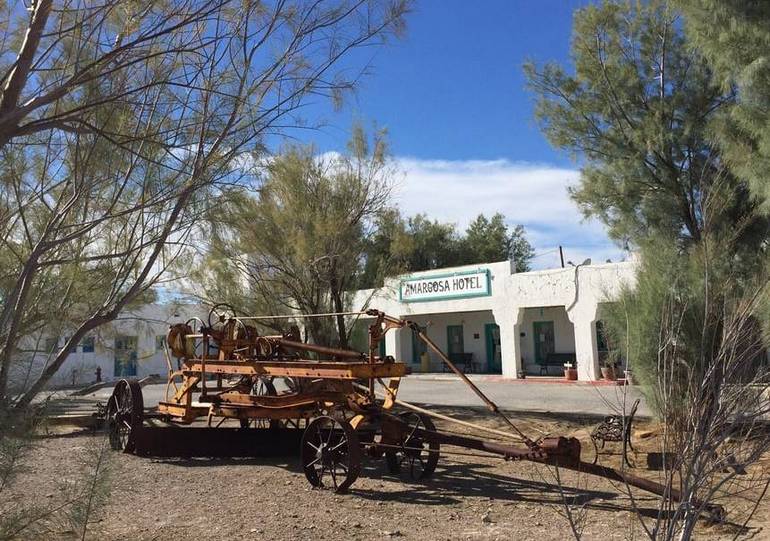 Death Valley Junction was once a bustling stop along the Tonopah and Tidewater Railroad. Today Death Valley Junction is not much more than a ghost town.  The gas station is permanently closed. The Amargosa Death Valley Cafe is usually open on weekends, and a couple of times a year, you can watch a ballet at the Amargosa Opera House.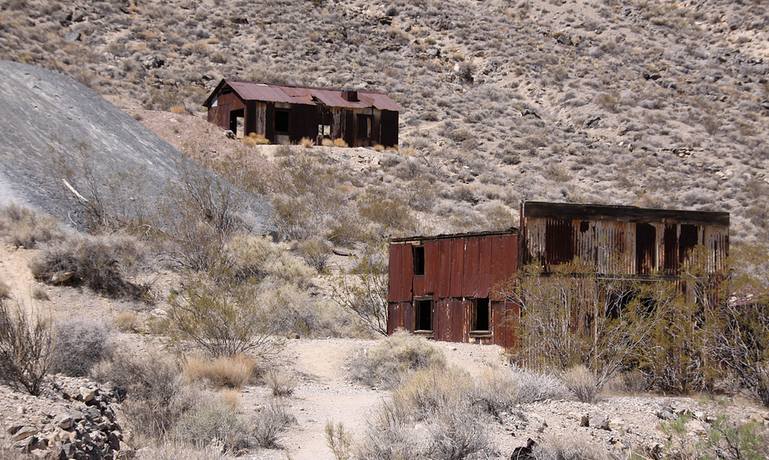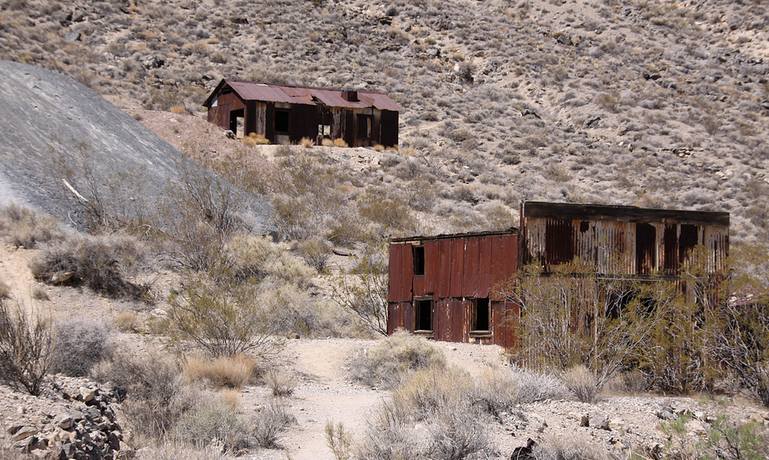 Leadfield is located at the head of the Titus Canyon near Death Valley. Leadfield was only an active mining town for about two years. There was never any lead ore mined here. It was a boondoggle thought up by C.C. Julian to sell mine claims to unsuspecting investors.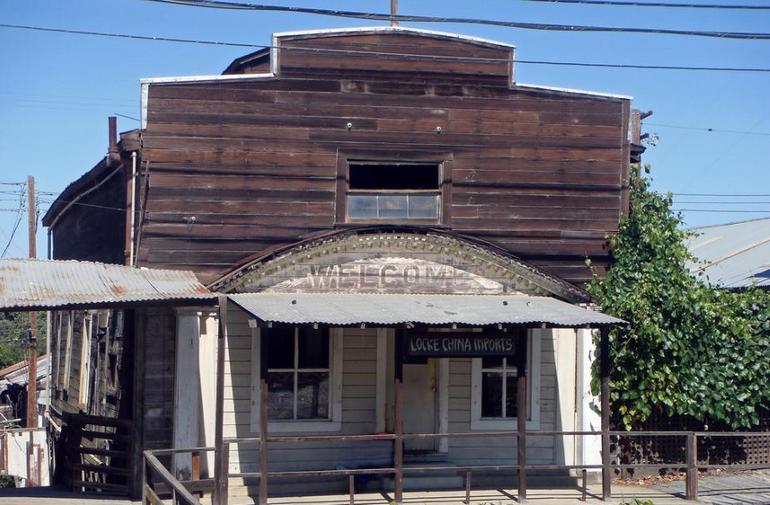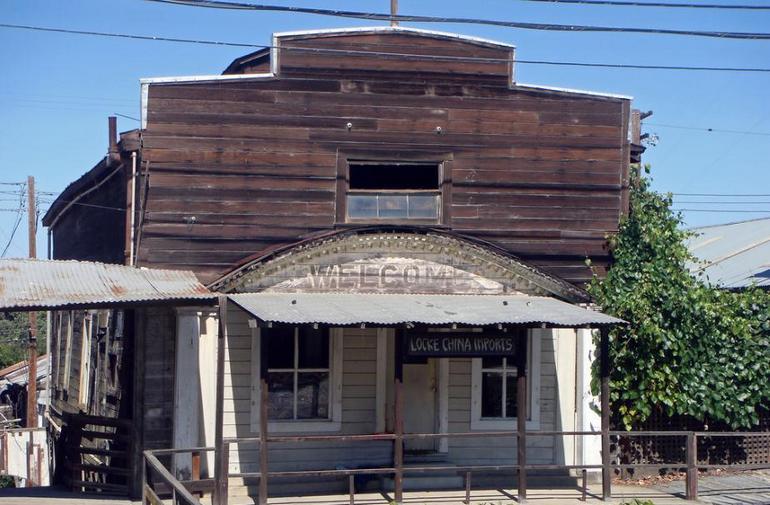 Locke came to be in 1915. It is a town built by the Chinese for the Chinese population of workers after many were displaced due to a fire in nearby Walnut Grove. This tiny little town is on the National Registry of Historic Places due to its unique status of being the only town in the United States that was built by Chinese for Chinese. While not a ghost town Locke is well worth a visit for history buffs.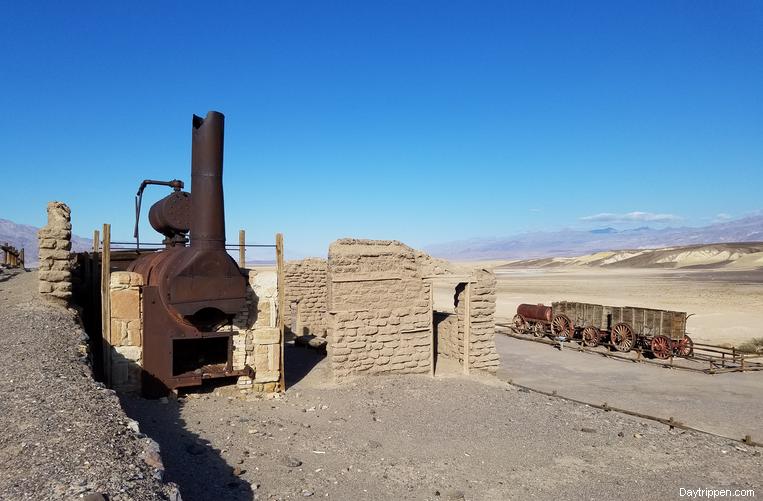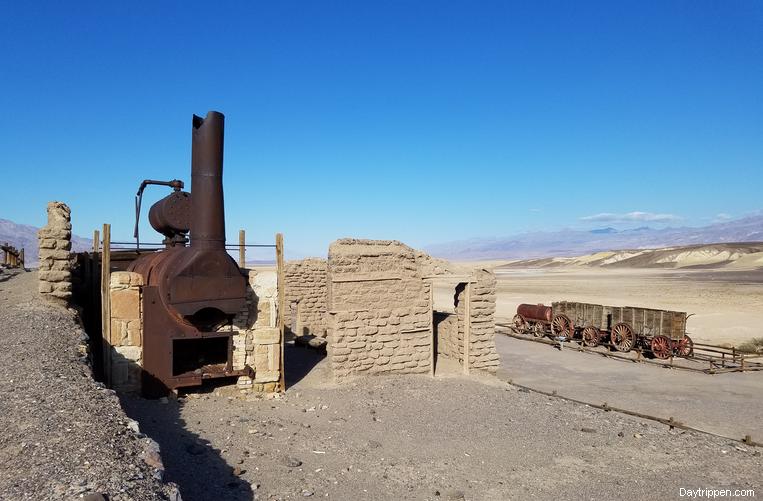 Harmony was an active mining camp between 1882 and 1888. About 40 workers, primarily Chinese laborers, were used to process borax at the facility. Along with the mill, there were several adobe buildings, including a dining hall and company store. Harmony Borax Works is one mile north of Furnace Creek Death Valley visitors center. A paved road can easily reach the ruins of Harmony Borax Works.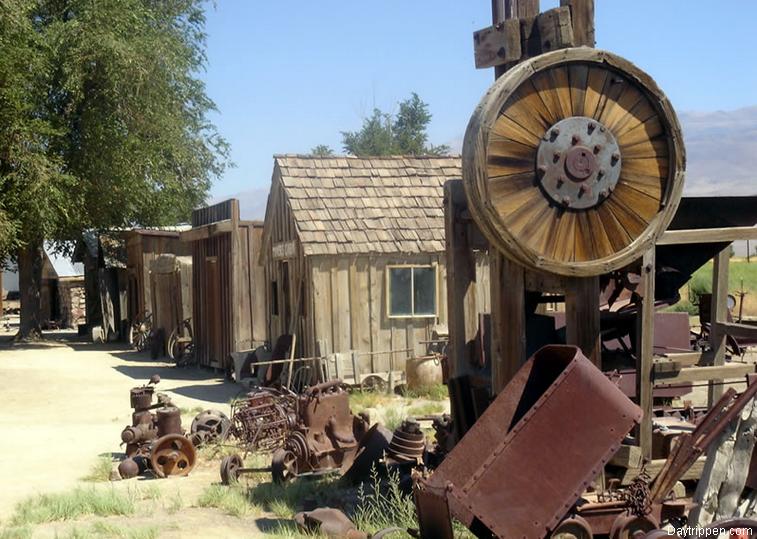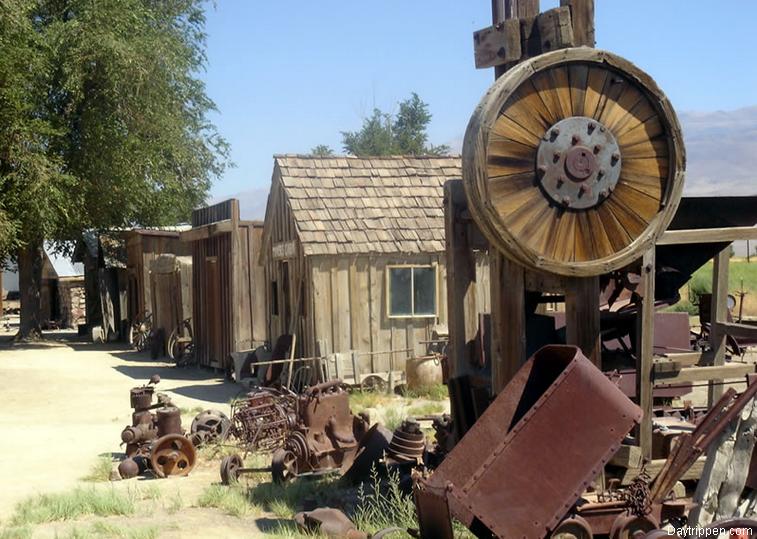 Laws museum and historical site preserve the Owens Valley railroad town of Laws. See the original train depot of the Carson and Colorado Railroad plus many historic buildings from the unique city. Railroad artifacts and mining equipment from around the Owens Valley are on display on the museum's grounds.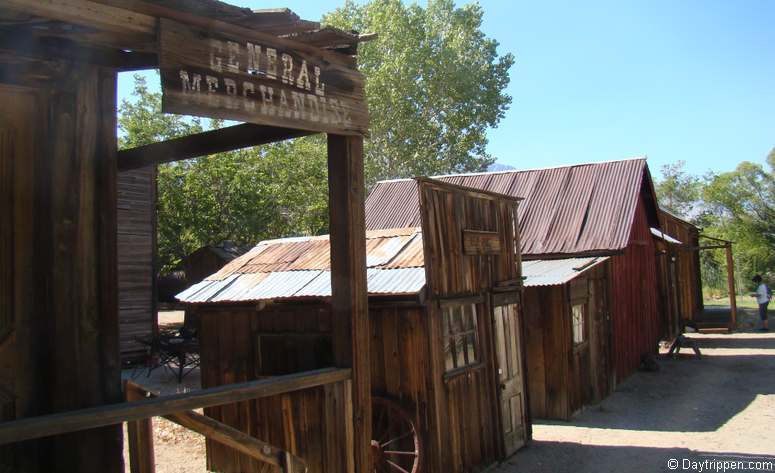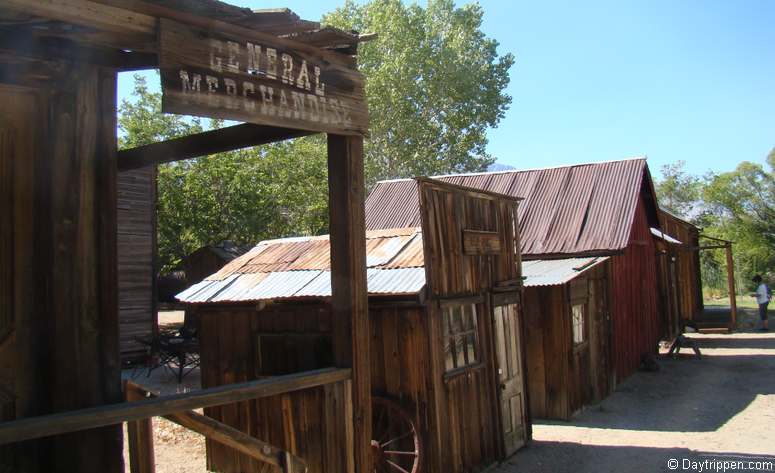 Tiny Pine Village is on the grounds of the Eastern California Museum of Independence, CA. While not an authentic ghost town, the village is made from buildings salvaged from mining camps in and around the Owens Valley. The museum houses a massive collection of artifacts about the history of the Owens Valley. The Eastern California Museum is defiantly worth a stop while traveling along Highway 395.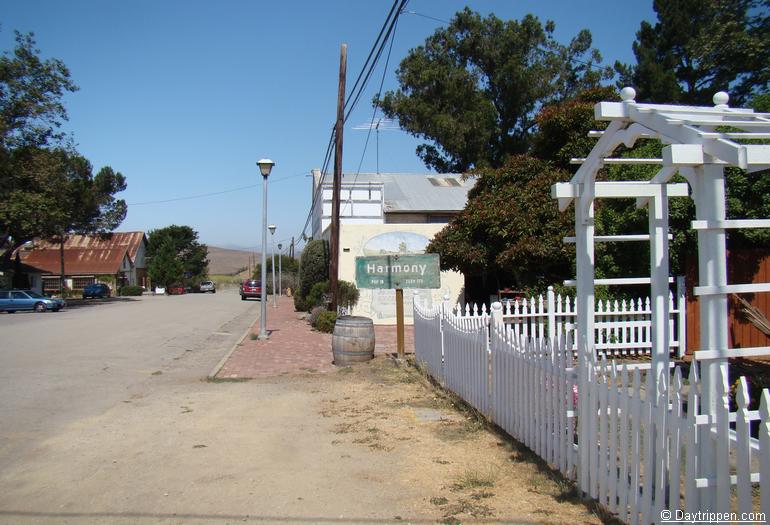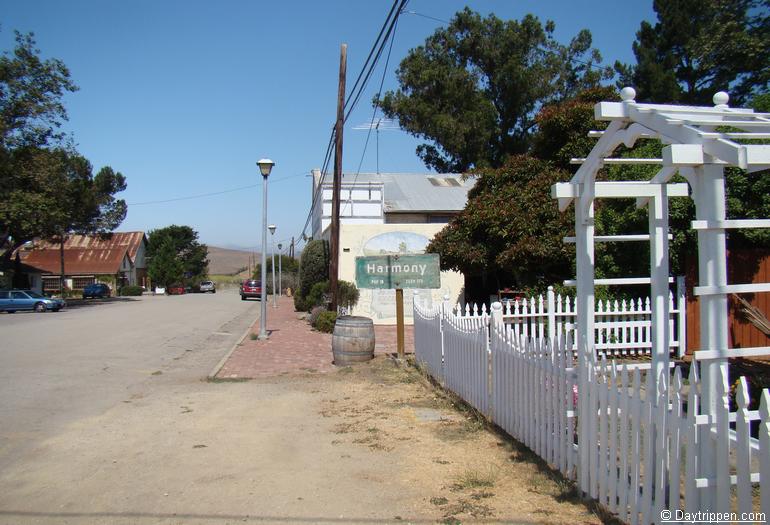 The little town of Harmony was founded in 1869. The Harmony Valley Dairy produced butter, cheese, and buttermilk popular with tourists traveling highway one.  William Randolph Hearst was said to stop sometimes on his way to Hearst Castle.  In the mid-1950s, the dairy relocated to San Luis Obispo. The town was all but abandoned until the 1970s when it became popular with hippies.  Today a few hardy soles call Harmony home and rely on passing tourists to make a living.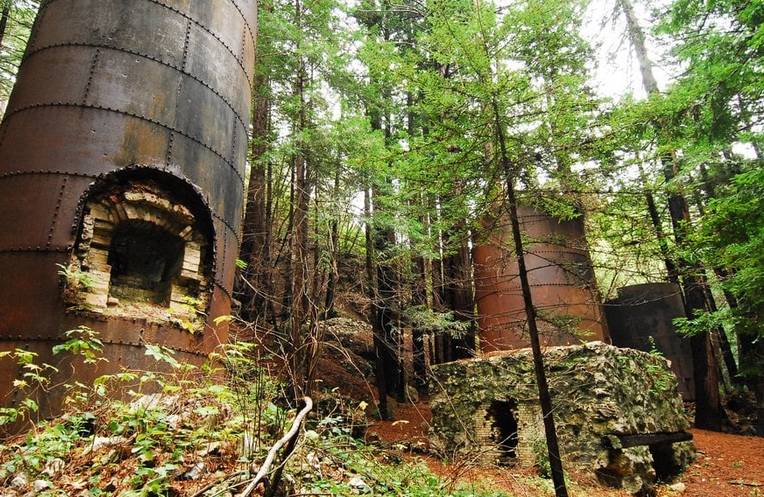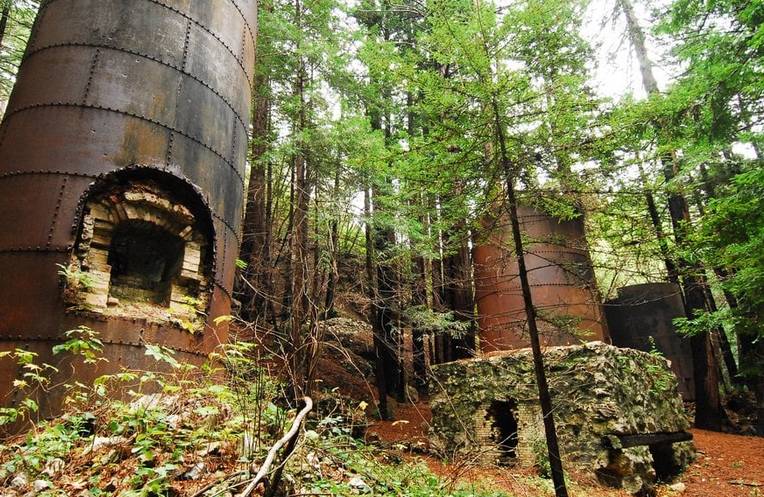 Rockland Lime and Lumber Company operated a small operation along the Big Sur Coast for three years in the late 1800s.  Limestone was extracted from the canyon and processed into line using four large kilns. The nearby redwood forest provided the fuel to run the furnaces. The remains of furnaces and foundations of a few buildings are on an easy hike from the Limekiln State Park's campground.
Nevada Ghost Towns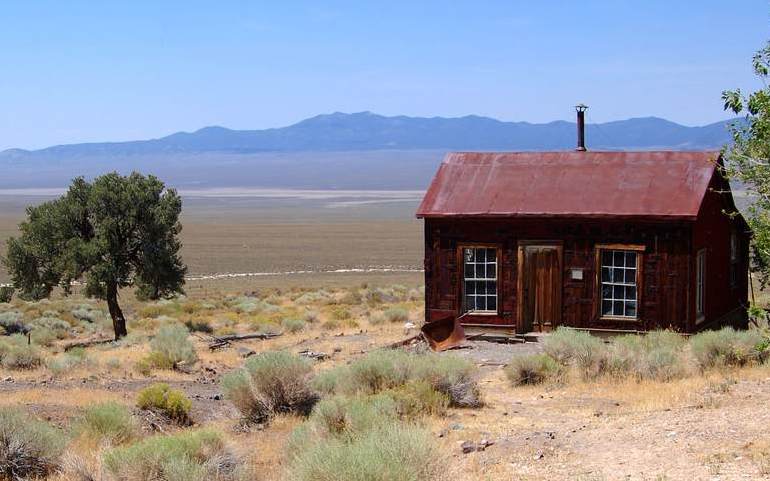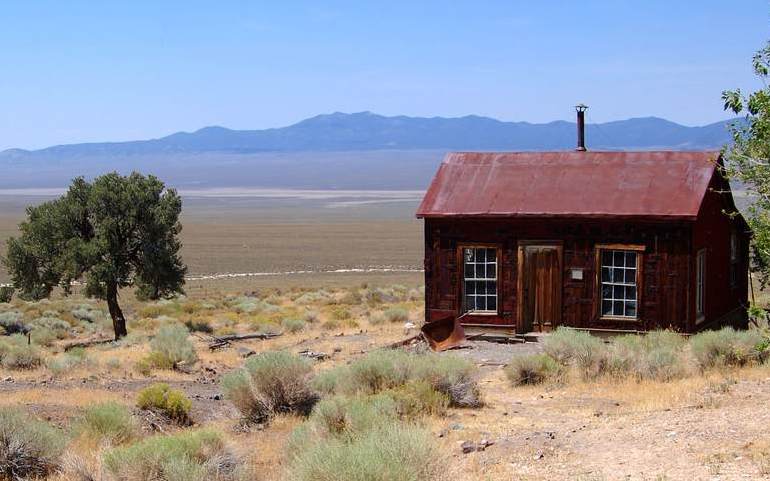 Nevada has some impressive ghost towns. Most of them were temporary mining camps; however, a few still survive today as tourist attractions. Our list of Silver State Ghost Towns will continue to grow as we travel around Nevada.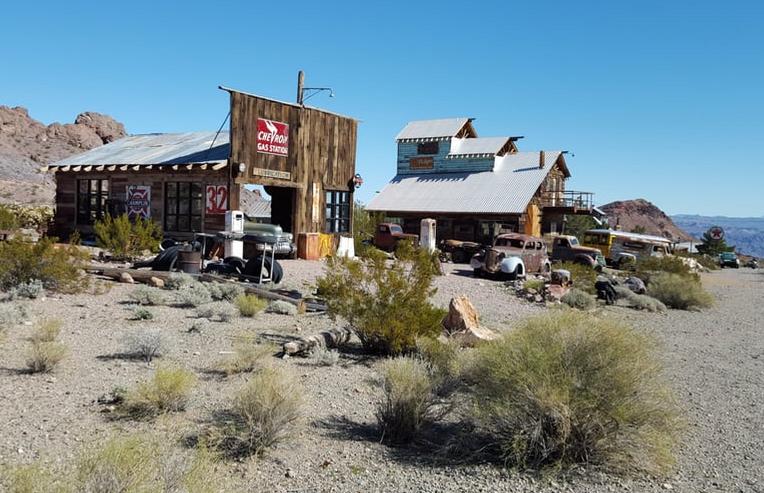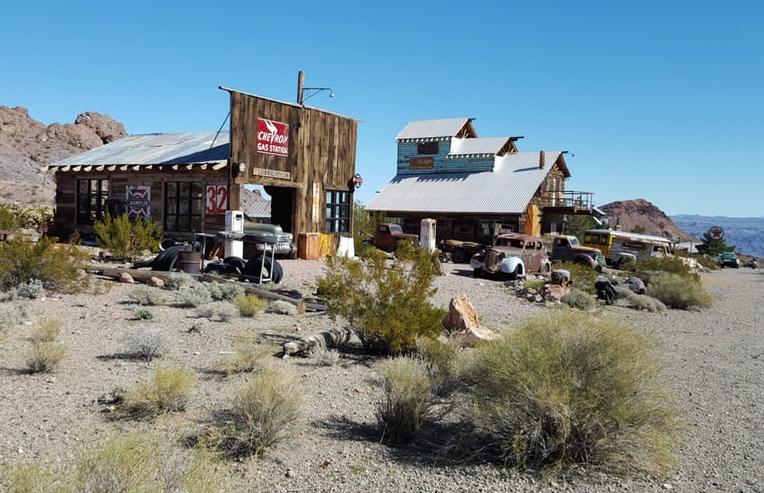 Nelson Ghost Town is a gold mine turned tourist attraction about 40 miles south of Las Vegas. Techatticup Gold Mine was the most productive mine in Eldorado Canyon and operated from 1861 to 1942. Today gold mine tours are offered to the general public. This historic property has been the location of numerous music videos and movies.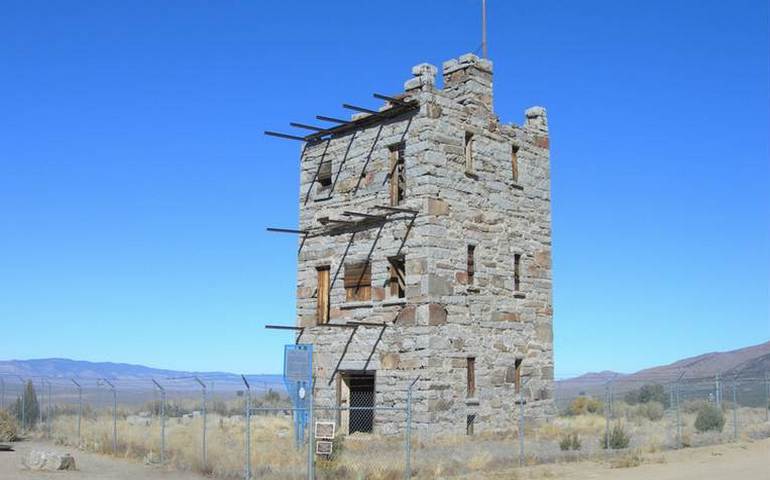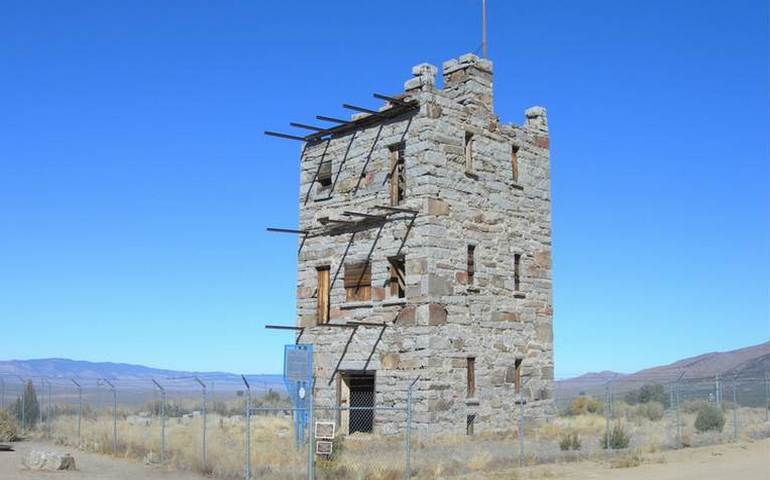 Stokes Castle sits above the mining town of Austin, Nevada. This unusual stone tower was briefly used as a summer vacation home by mining baron Anson Phelps Stokes. While not a ghost town, Austin, Nevada, has some remarkable old buildings, including the International Hotel, the oldest in Nevada.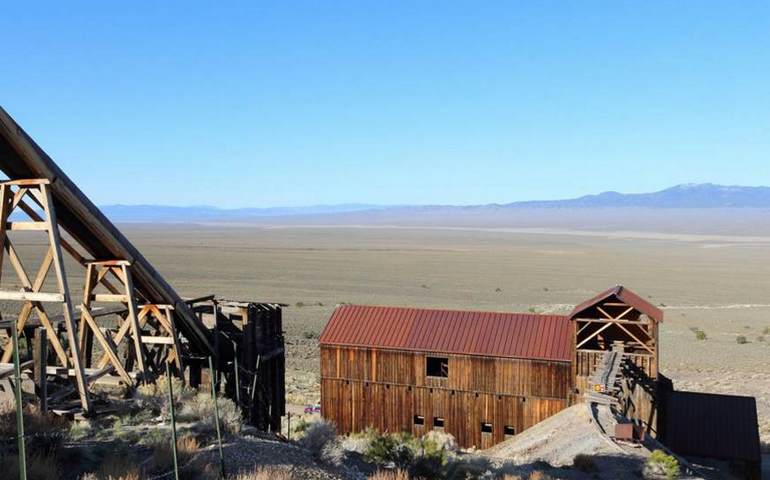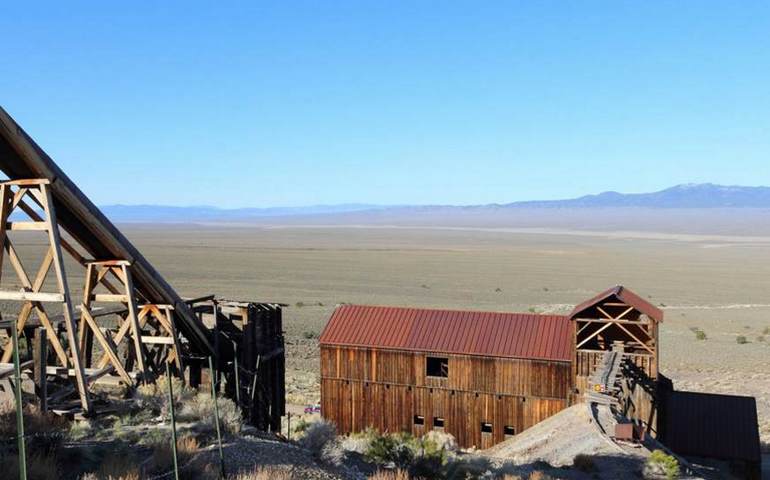 Berlin is one of the best-preserved Ghost Towns in Nevada due to its remote location and year-round park ranges. This silver mining boomtown boasted over 250 residents in its heyday. Many of the buildings still have the original artifacts. A self-guided walking trail with numerous signs tells the story of the Ghost Town of Berlin, Nevada.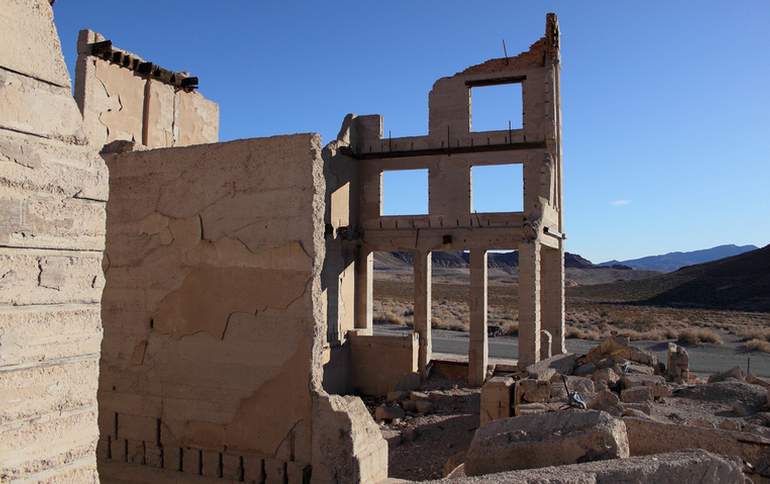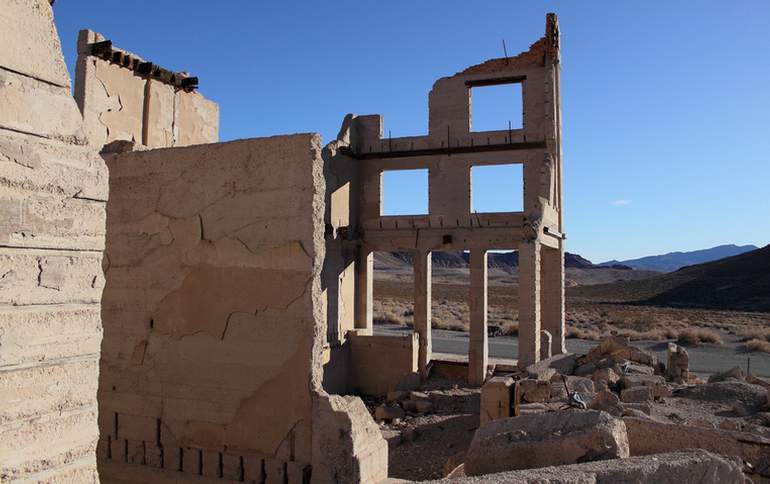 Rhyolite was once a mining town of 10,000 people with over 50 saloons and 18 grocery stores. Today all that is left is a few buildings. In 1907,  the city boasted concrete sidewalks, electric lights, water mains, telephone and telegraph lines, daily newspapers, a monthly magazine. Rhyolite Ghost Town is 4 miles west of the town of Beatty, Nevada, on HWY 374.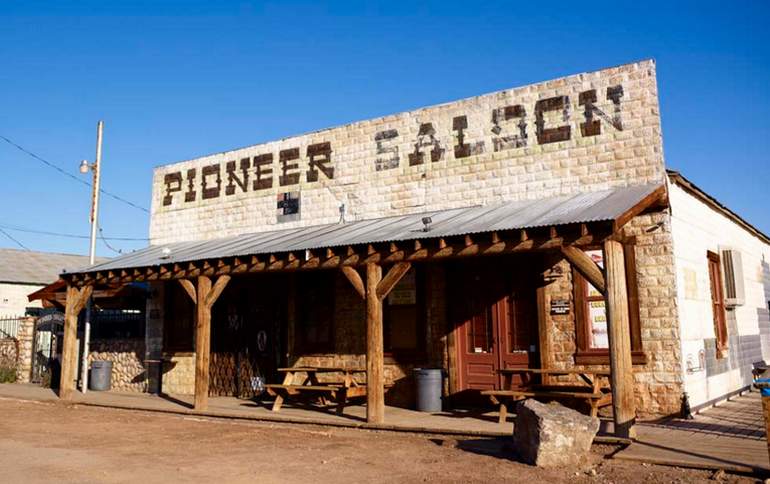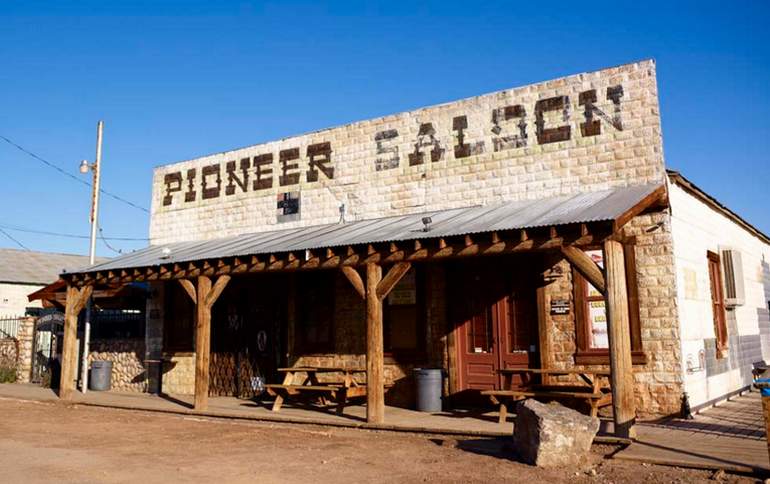 Goodsprings Nevada Ghost Town. At its height, the population was over 800 people with stores, seven saloons, a post office, a school, and a grand hotel. Today there are still a few residents, with the main attraction in town being the Pioneer Saloon. Goodsprings is 30 minutes from Las Vegas.  I-15 to Jean, then west 7 miles on SR 161 to Goodsprings.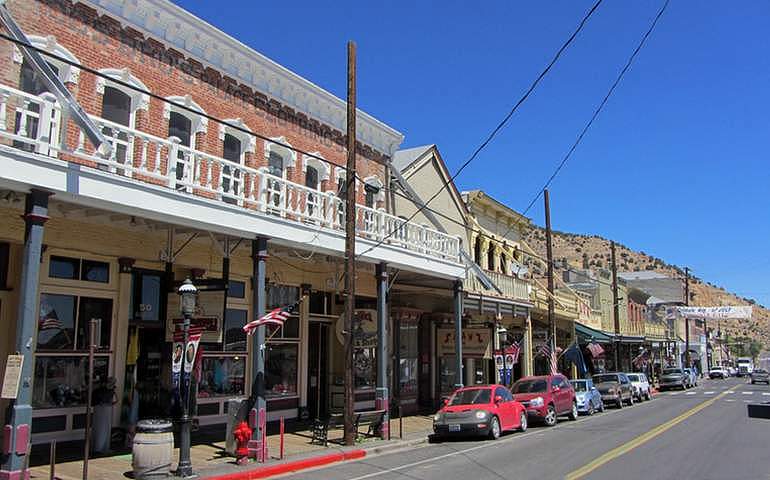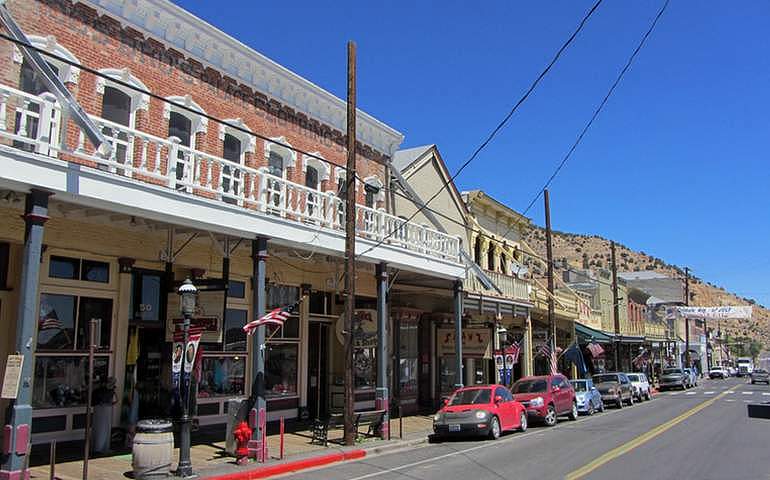 Virginia City, Nevada, is not a ghost town these days, although it has come close several times in the past. Visitors can walk along authentic board sidewalks, view historic churches, 19th-century homes, and historic cemeteries. Old West saloons of years past offer a bridge to another era while the museums, shops, and restaurants expand the experience. Virginia City 23 Miles From Reno – 15 Miles from Carson City – 40 Miles from Lake Tahoe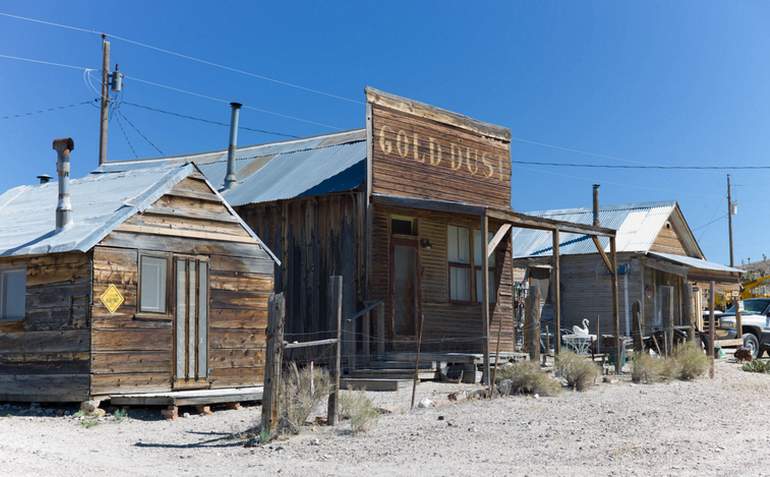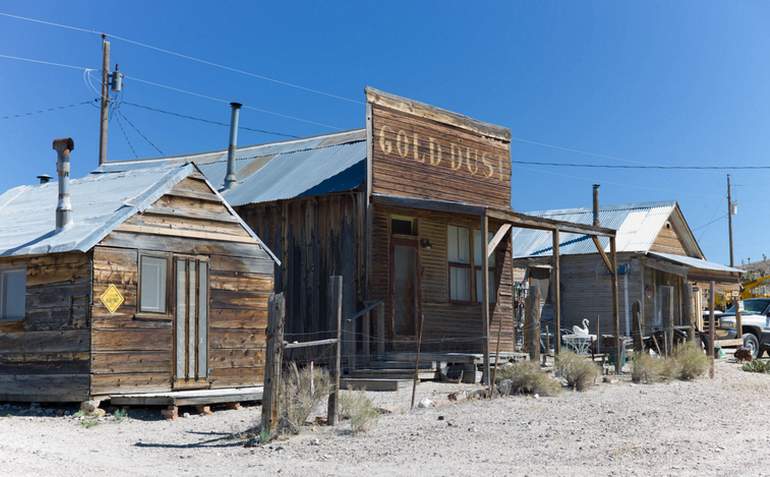 Gold Point, Nevada, has gone from about bustling mining town to just a few residents these days.  Ranchers and miners first settled the city during the 1880s, but it wasn't until miner J.W. Dunfee discovered gold in the 1920s that the town would thrive and be aptly renamed Gold Point. If you love the idea of visiting a deserted location free from the constraints of the urban sprawl, then the old ghost town of Gold Point, Nevada, is the spot for you.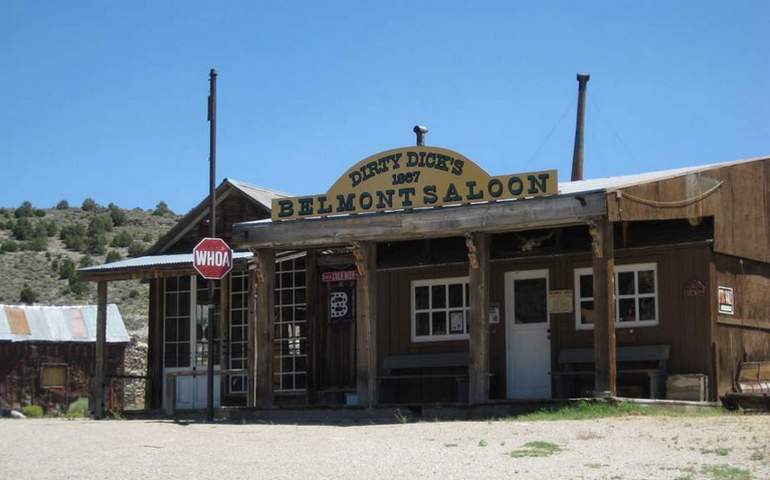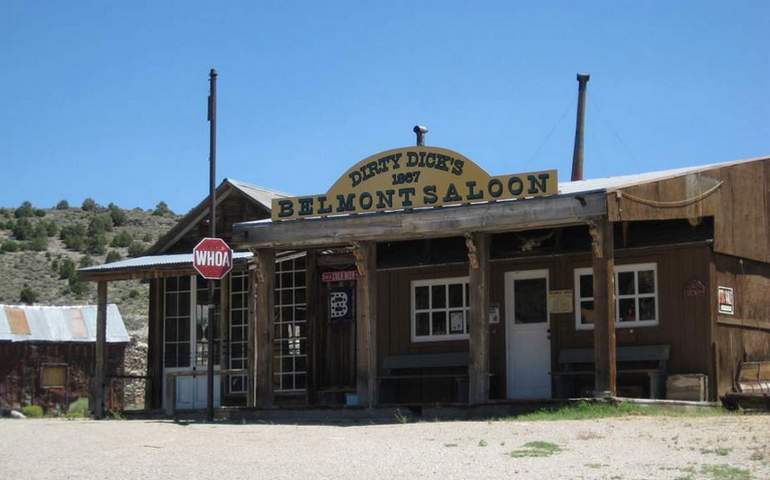 This high desert town had two saloons, restaurants, a post office, a bank, a school, and enough residents to support two newspapers.  At the height of the silver mining boom, Belmont had over 10,000 town folk. Like many other towns, when the mine played out, the city soon emptied. From 1876 to 1905, Belmont was the county seat of Nye County, Nevada, with a beautiful two-story brick courthouse that still stands today. Belmont Ghost Town is 46 miles from Tonopah, Nevada.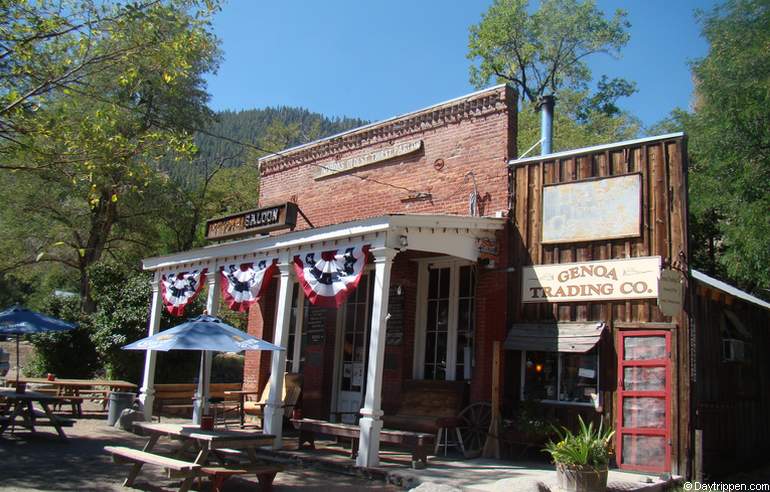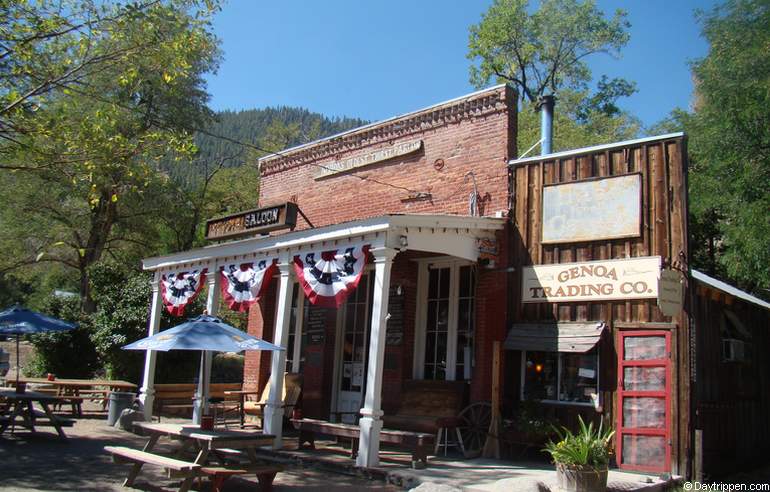 Genoa was founded in 1850 as the first settlement of the Nevada Territory. The area was first settled by Mormon pioneers, and the region acted as a trading post called Mormon Station for travelers on the California Trail. Genoa is home to the oldest continually operated saloon in Nevada.  The Genoa Bar was patronized by Teddy Roosevelt and Johnny Cash and was used in John Wayne and Clint Eastwood movies. Mormon Station has a small log cabin museum that houses artifacts from Nevada's early days.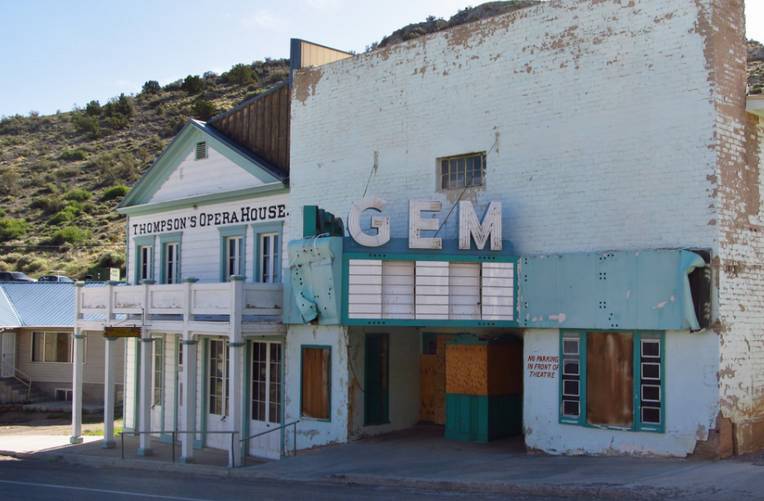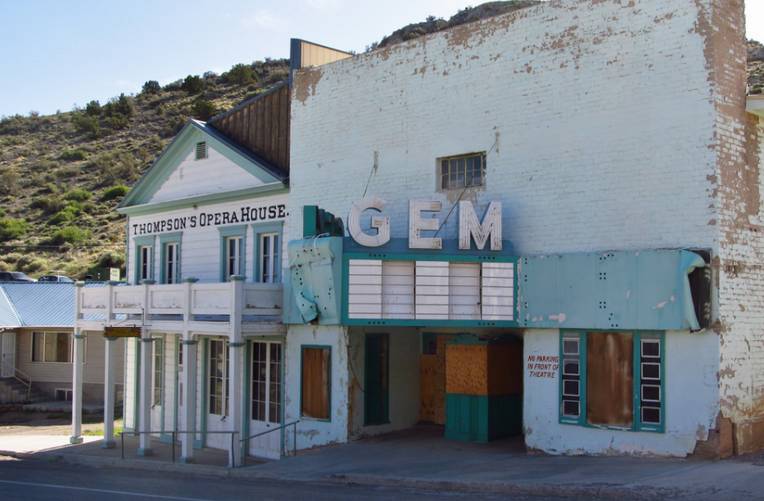 At one time, Pioche was the largest mining town in southeastern Nevada, with nearly 10,000. Today the city has fewer folks, but there are some impressive old buildings to check out if you decide to stay the night, including the remains of a tramway that was used to haul Silver Ore.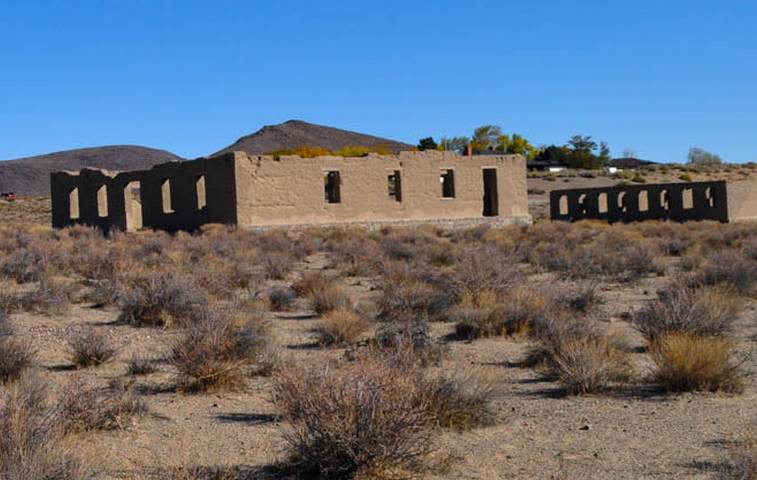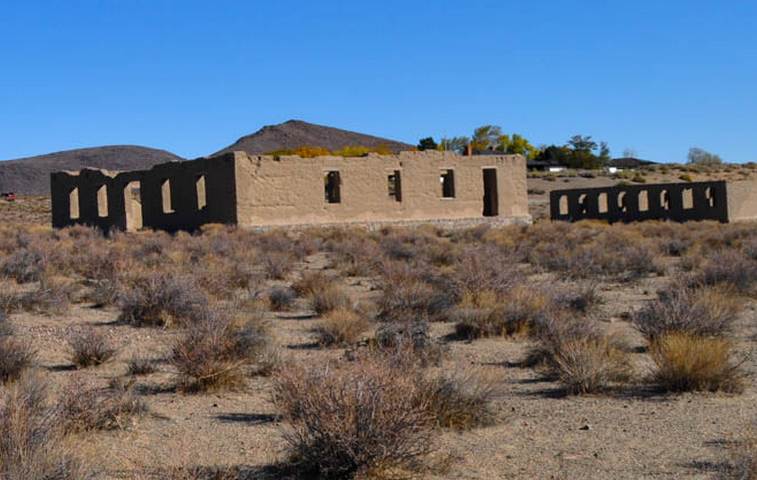 The ruins of old Fort Churchill sit along the banks of the Carson River near the town of Silver Springs, Nevada. Fort Churchill's buildings were made out of adobe and worn down by the wind, rain, and snow. Fort Churchill has an excellent visitor center that displays artifacts from the fort.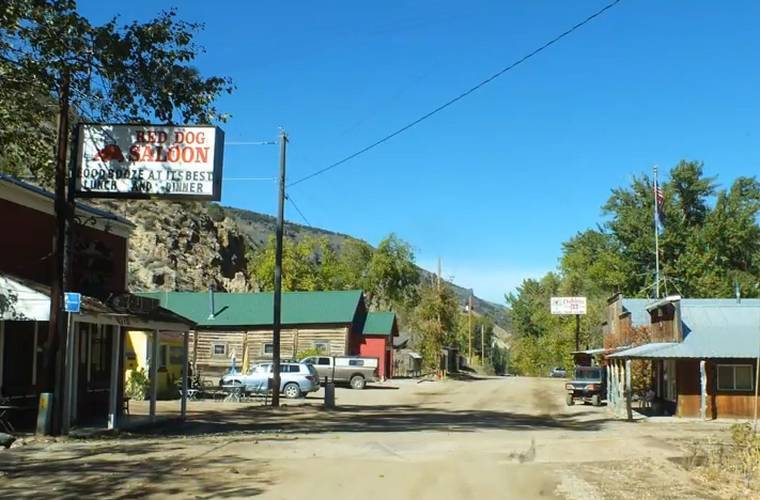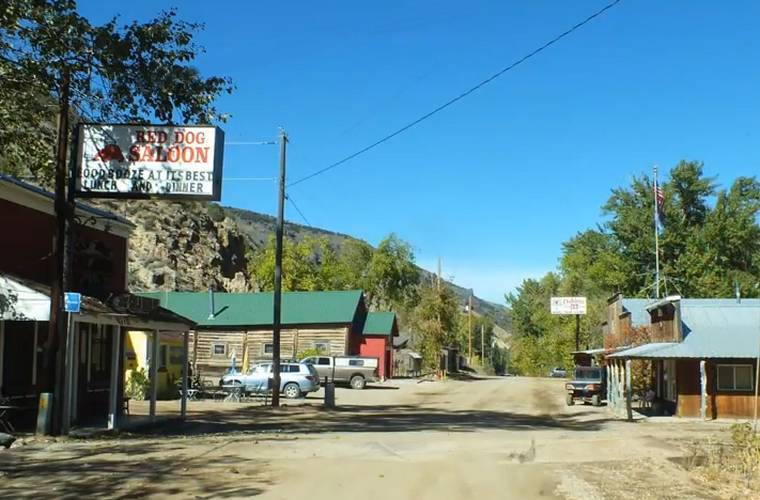 Jarbidge Nevada
Gold was discovered near Jarbidge in 1909 by David Bourne. By the 1920s, Jarbidge was the leading gold-producing area in Nevada.  Mining operations ended in 1932, and most of the town folks moved away. Jarbidge never became a complete ghost town. A few hardy people remained in this remote town. You have to want to visit Jarbidge to travel there.  The easiest route is a 92 mile trip from Twin Falls, Idaho. The last 18 miles are on a graded dirt road. From Elko, Nevada, the journey is 104 miles, 64 miles on dirt roads.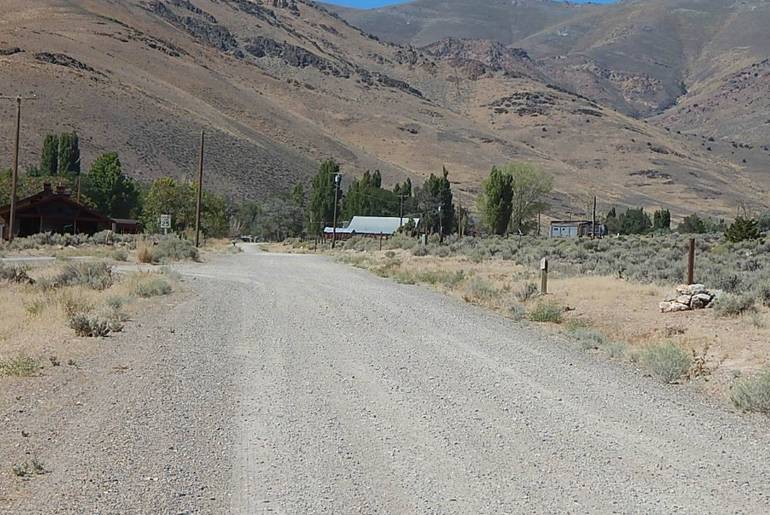 Unionville Pershing County, Nevada
Unionville is not a complete ghost town. There are a few hardy folks that still live in the area. During its peak mining days between 1863 and 1870, over 1500 people called Unionville home. Mark Twain even spent some time in Unionville intending to prospect for silver. Like most boom towns when the ore played out, what little there was, folks moved on. A few of the original buildings remain, including a one-room schoolhouse.
Today there are several ranch houses along Unionville road and a bed and breakfast inn. There are several old mines in the upper and side canyons. Unionville is situated 24 miles south of I-80 along State Route 400 and Unionville Road. One hundred fifty miles east of Reno, Nevada.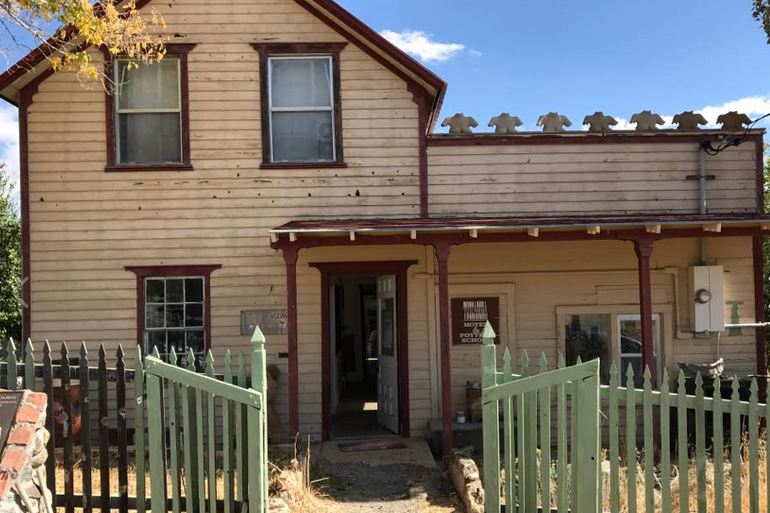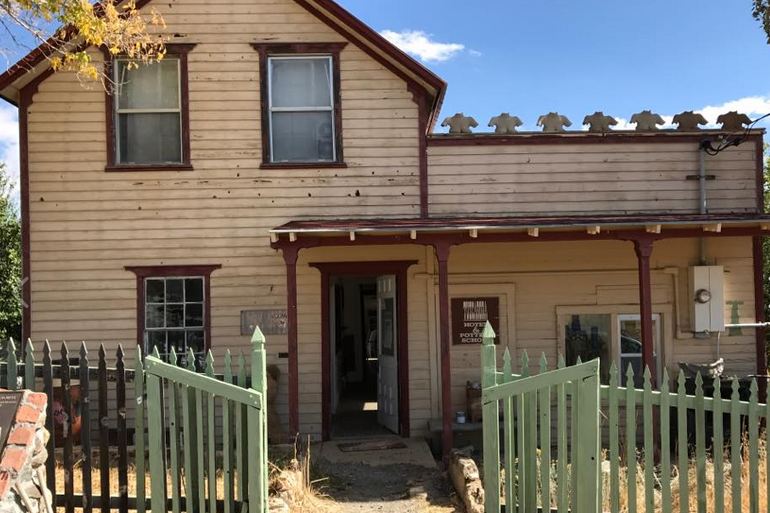 Tuscarora Nevada
Established by brothers Steve and John Beard, Tuscarora is a living ghost town that now operates as a ranching community and is home to several world-renowned artists in the area. The Tuscarora Pottery School offers two-week summer workshops in town with a room at the "Hotel" included. Tuscarora is located in Elko County, Nevada.
Arizona Ghost Towns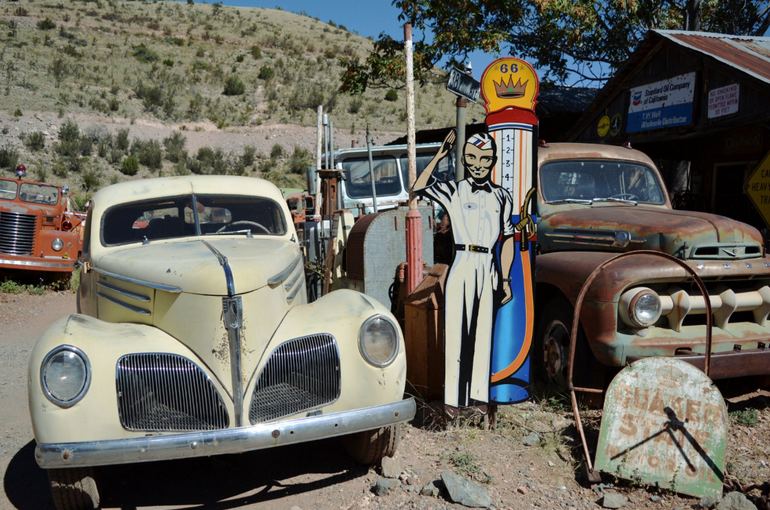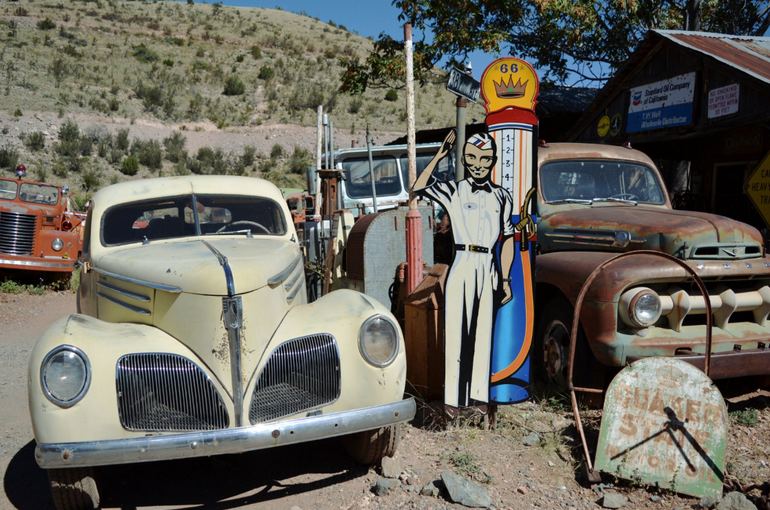 Jerome Ghost Town was once known as one of the wickedest towns in America. Today the town is a hub for the arts, music, and culture reminiscent of its incredible history.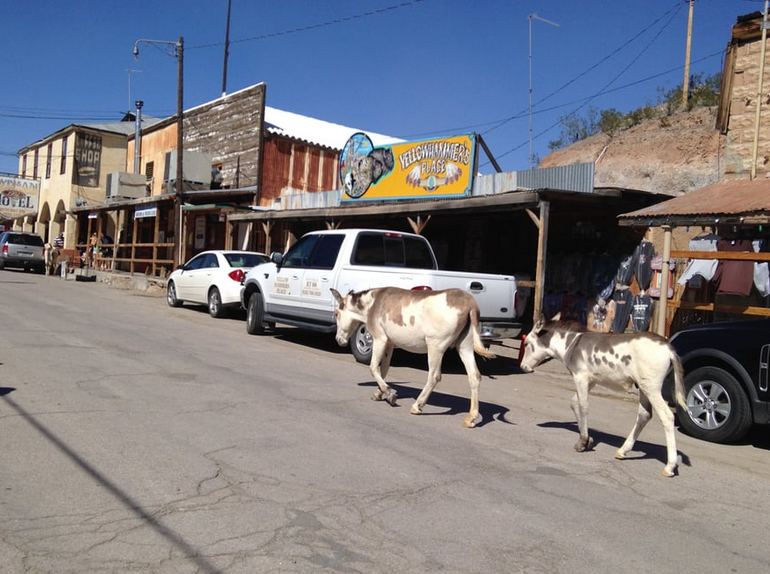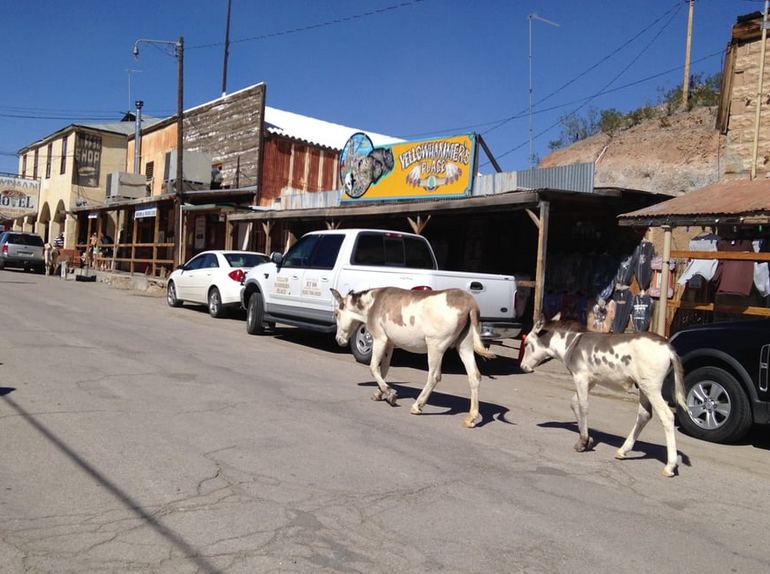 You can be sure to enjoy wild west fun, replete with wild donkeys, wooden sidewalks, staged gunfights, unique souvenir shops, and quirky annual events when you visit Oatman. An easy drive from Laughlin, Nevada, or Bullhead City, Arizona, Oatman Ghost Town is fun to spend the day.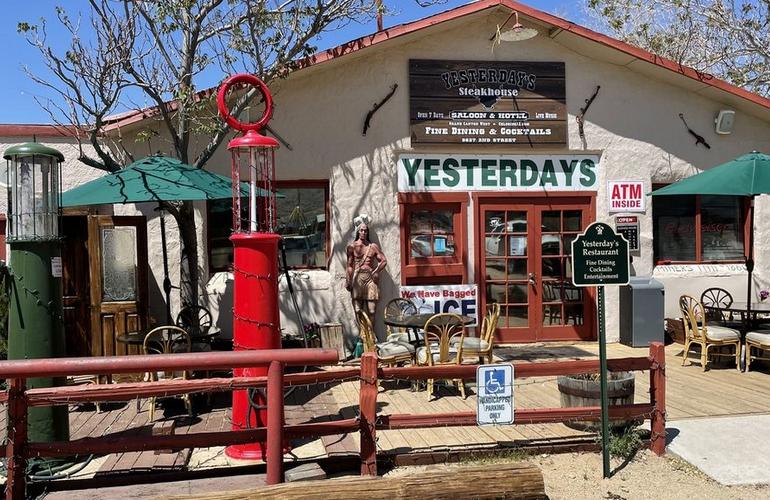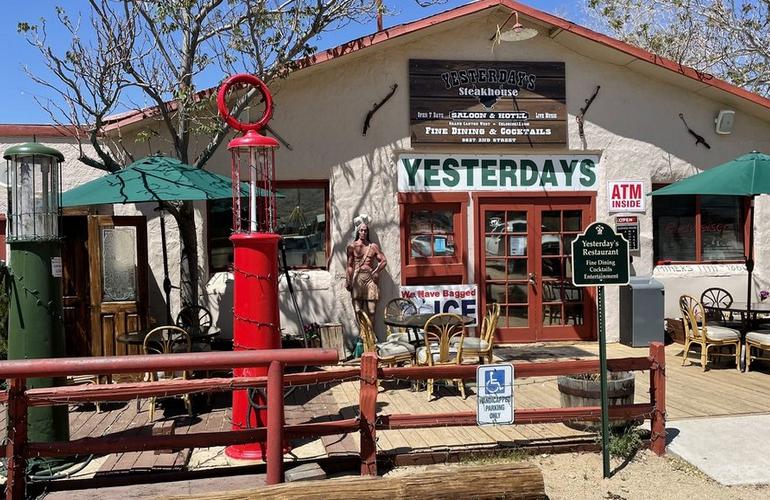 While the town is not an abandoned ghost town, it's like stepping back in time. Chloride features historic buildings, a recreated Western street, junk sculptures, and beautiful rock murals.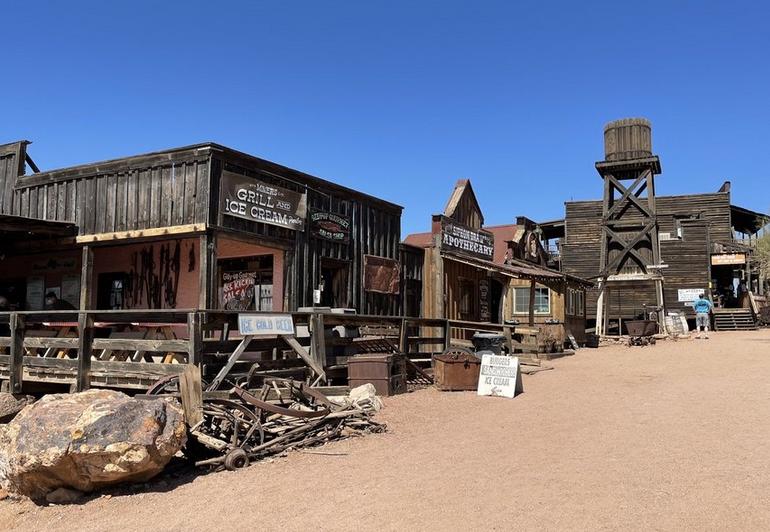 Goldfield is a resurrected Ghost Town. After being abandoned for many years, the town was destroyed by fire in the 1940s. Today many of Goldfield's buildings are reconstructed along with Arizona's only working narrow-gauge railroad.  This popular tourist attraction is only a one-hour drive from Phoenix.