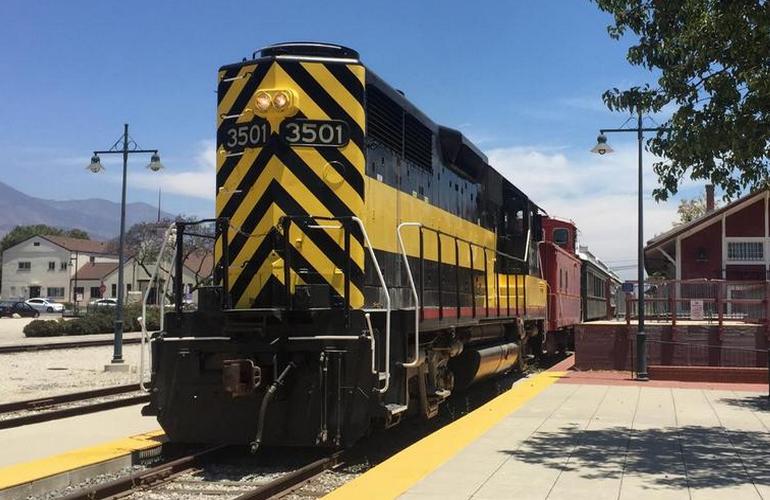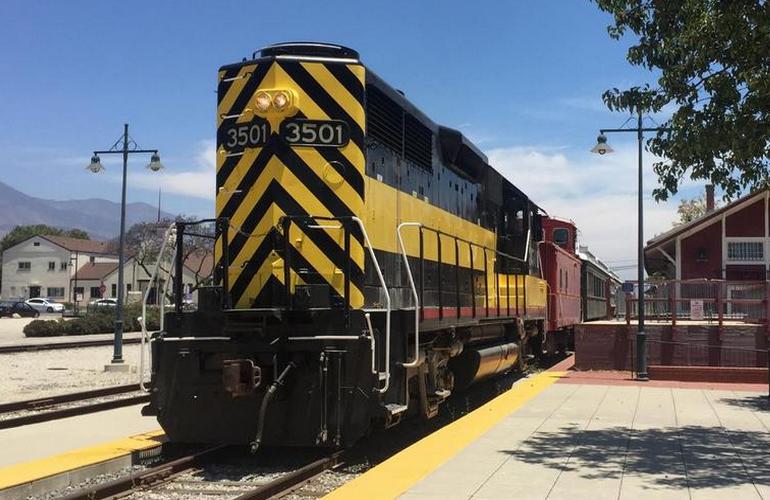 If you like trains, then you will love this list of train rides in Southern California. Amtrak Pacific Surfliner, Kids Trains, Dinner Trains, Weekend Rail Excursions, Historic Trains, we have them all. Riding the rails is a fun and exciting way to see California and often lets you enjoy sights that cannot be viewed from an automobile or bus. If it runs on rails, you will find it here—all Aboard for a fun train trip.
Southern California Train Rides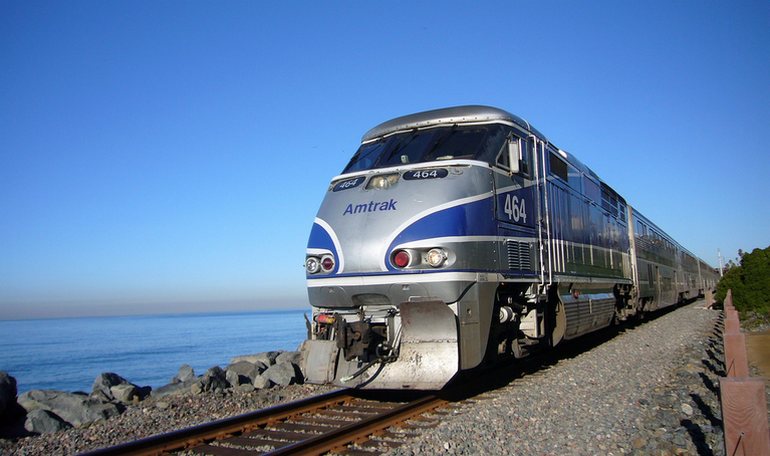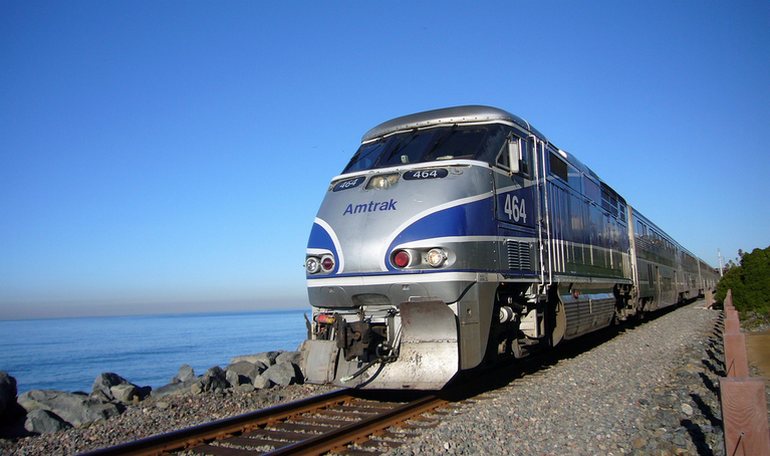 The Pacific Surfliner travels along the California coast from San Luis Obispo to San Diego. Along the Surfliner's route, popular destinations are Santa Barbara, Los Angeles, San Juan Capistrano, and San Diego. Amtrak's sleek double-decker trains travel up to ninety miles on some sections of its route.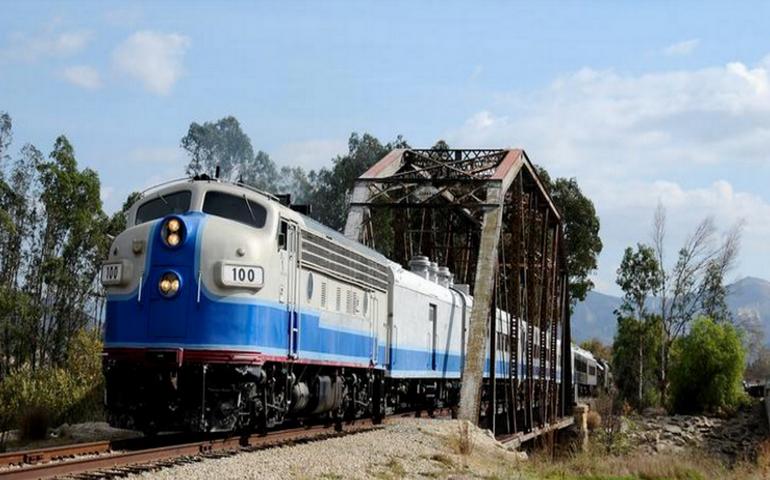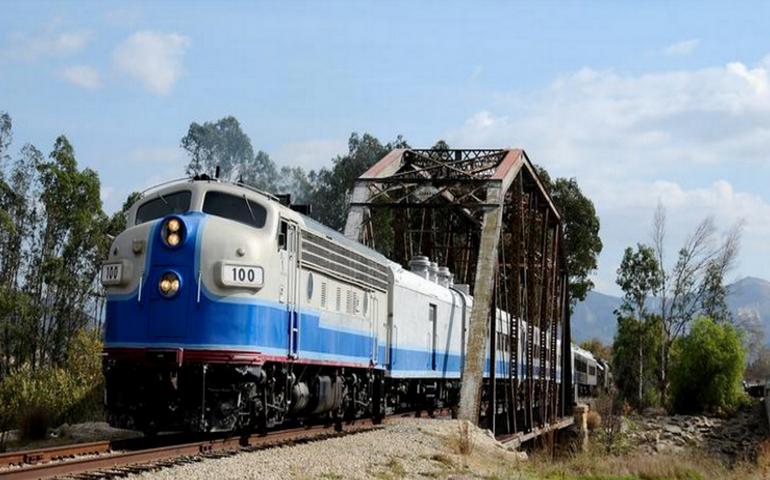 Take a trip back in time through the Heritage Valley on board the Fillmore and Western Railway. Weekend scenic excursion trains, dinner trains, and seasonal events make the Fillmore a popular destination for Southern California Railfans.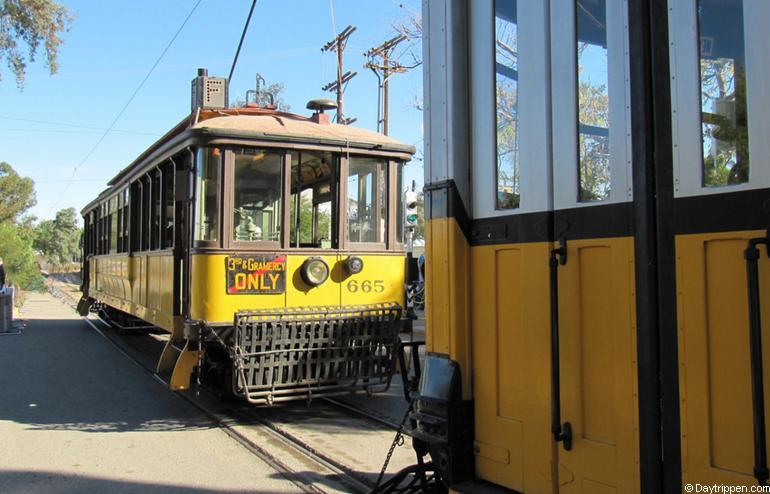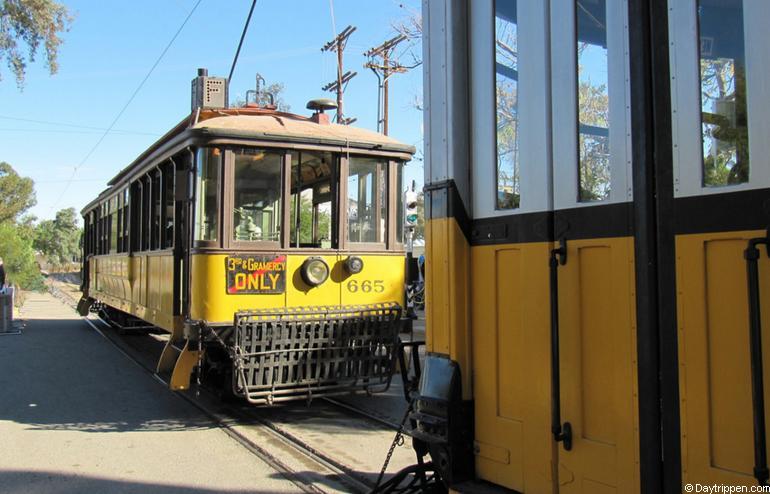 The Southern California Railway Museum operates a fleet of restored urban trolley cars. On most weekends, both trolley cars and a diesel-powered train take passengers for a ride on a 1.5-mile mainline that was once a part of the Santa Fe Railroad.  If you love trains, the Orange Empire Railway Museum is the perfect day trip destination for you.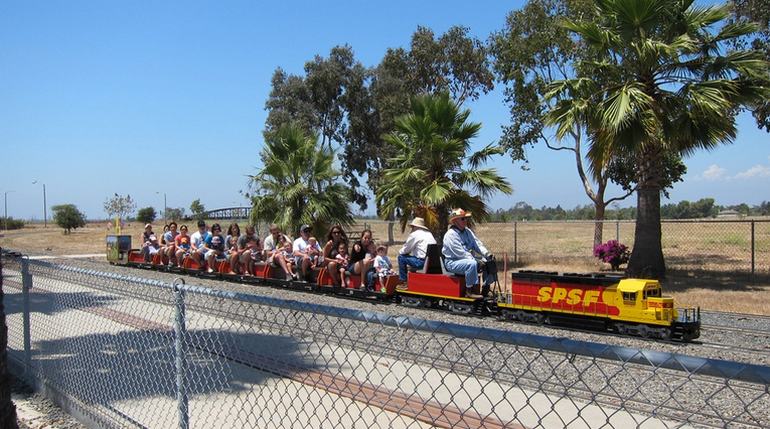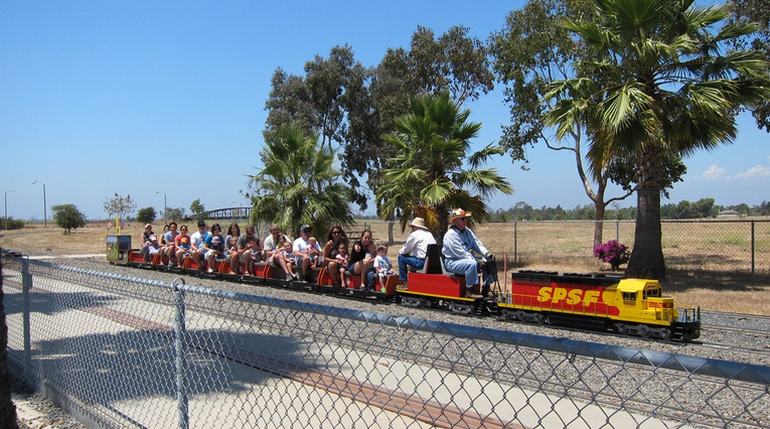 Kids love riding the trains at Goat Hill Junction in Costa Mesa. Once a month, the Orange County Model Engineers offer free trains for kids of all ages. Goat Hill Junction has one of the largest miniature train layouts on the west coast. Rides last about 15 minutes, and you can ride as many times as you like for free.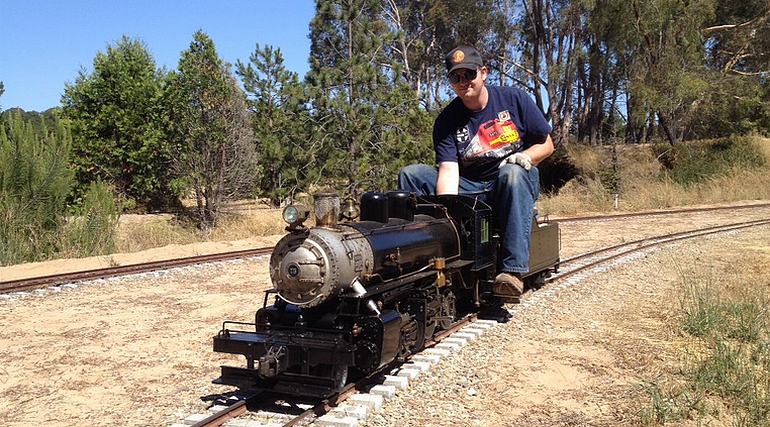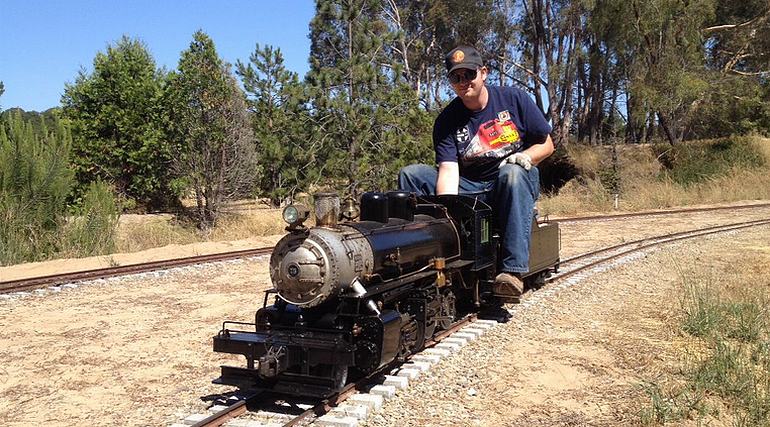 Los Angeles Live Steamers lets riders climb aboard beautifully built and maintained 7½" gauge model trains with pocket-sized railroad passenger cars. Take a 15-minute ride on over two miles of track, through a miniature world, with tiny towns, low-hanging tunnels, and dainty bridges.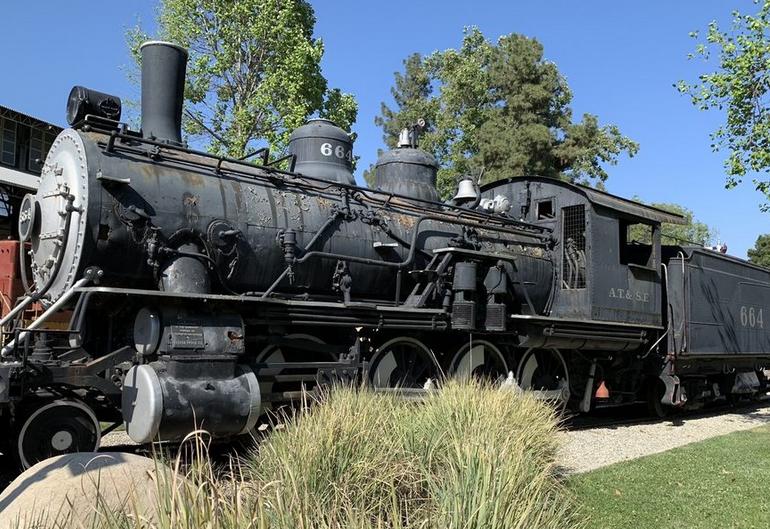 Visitors can collect locomotives, cabooses, passenger cars, and motor cars from 1880 to the 1930s. Kids are allowed to climb aboard some of the engines and experience what it would be like to be an engineer. Travel Town has a miniature train that takes visitors for a ten-minute ride.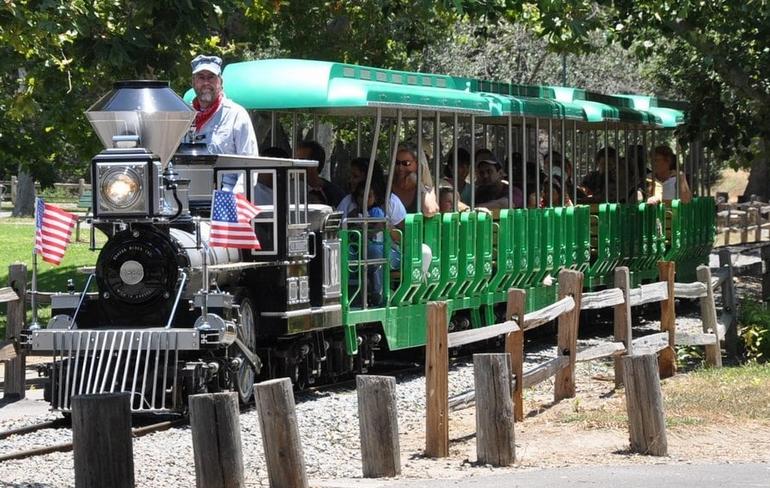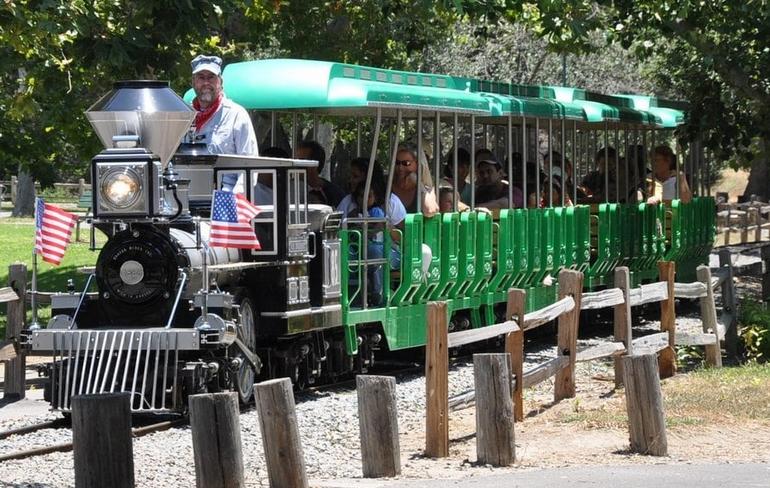 The 12-minute ride travels past both the park's lakes and around one of the oldest oak tree groves in Irvine Park. Your conductor points out highlights along the way and gives some brief information about Irvine Park. Top speed is only a few miles an hour, giving you plenty of time to take in the view.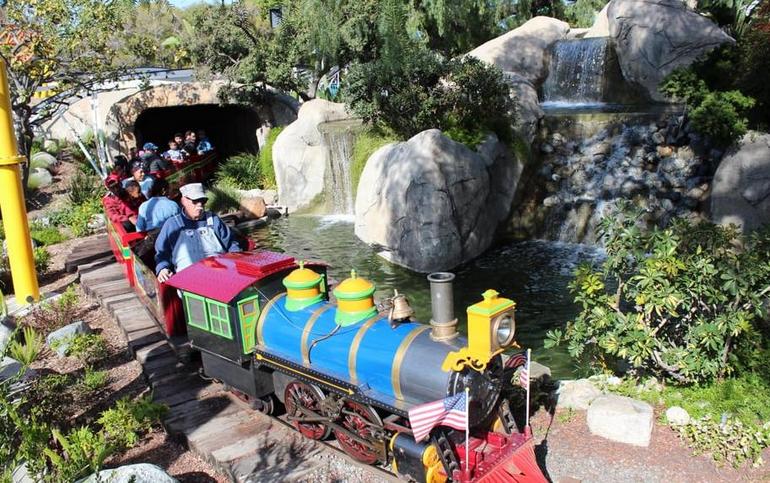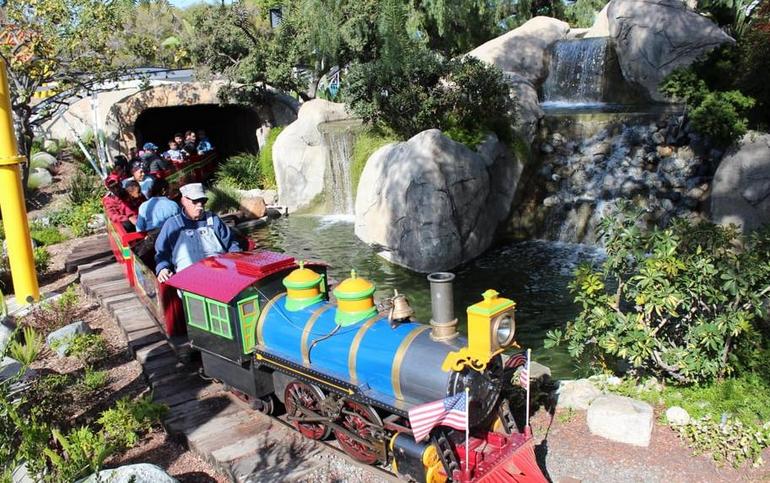 Adventure City Railroad consists of a 1938 vintage miniature train that circles the theme park. The trip only takes a few minutes, but it is one of the most popular attractions at the little theme park. One exciting feature of the Adventure City Railroad is it passes through the center of the park's birthday party area.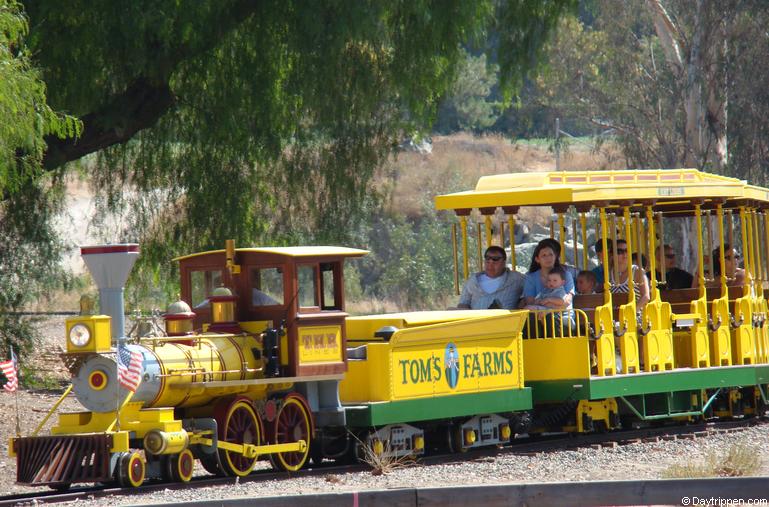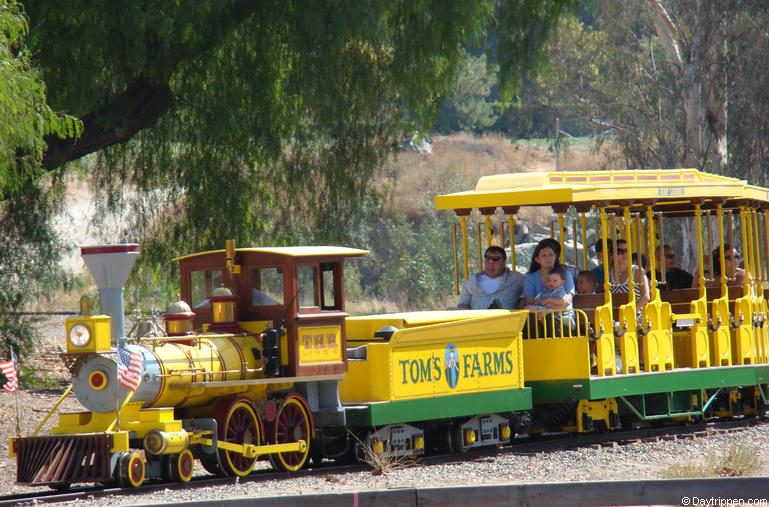 Toms Farm train is a  reproduction of an 1800's steam train. This fun little train trip takes you over a covered bridge and through an undeveloped area of Toms Farm in Corona. Plan on spending at least a couple of hours at the farm and taking home a bag full of nuts and candy. Have lunch and enjoy riding the ride the train and carnival rides.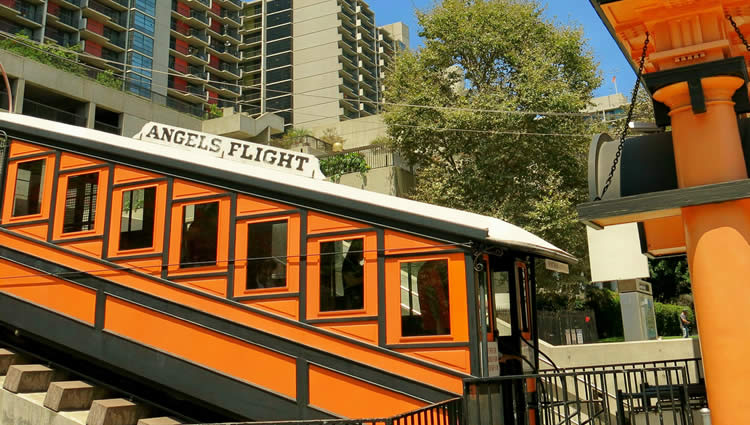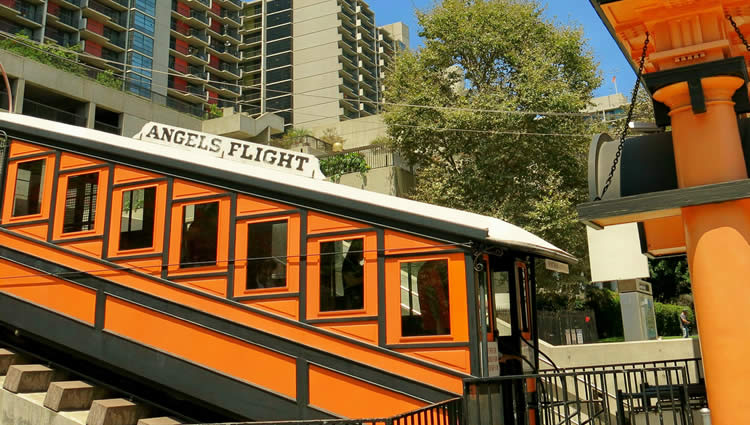 One of Los Angeles' most enduring landmarks was initially constructed in 1901 on the Southwest corner of Third and Hill Streets. Designed to carry passengers up and down the steep incline between downtown and Bunker Hill, then a fashionable residential district, it is the "shortest railroad in the world."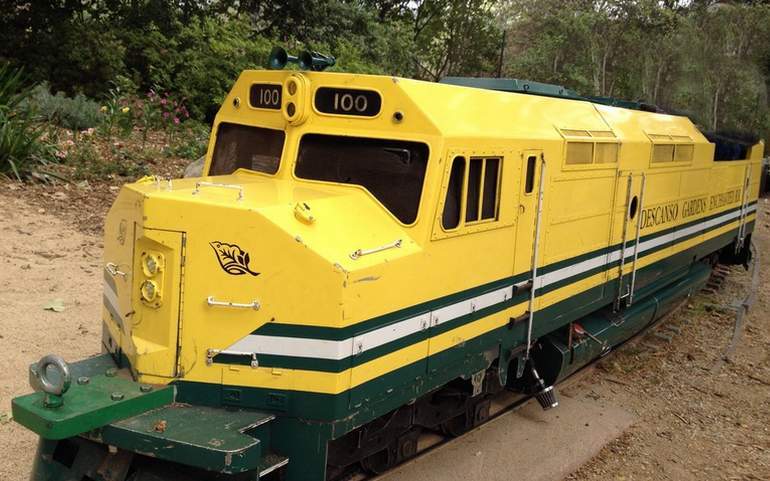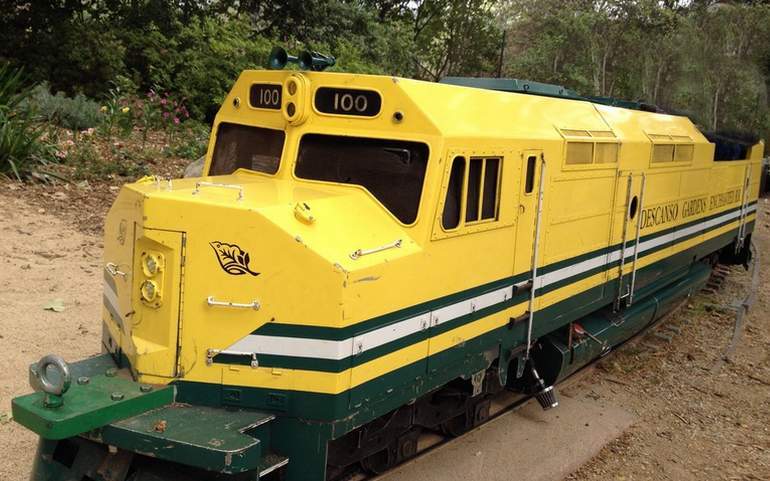 Enchanted Railroad is a lot of fun; it allows you to ride aboard a 1/8th replica of a diesel train that travels around a section of the Descanso Gardens. It's only available on weekends, from 10 a.m. to 3:45 p.m. Saturday and Sunday. Tickets are only a few dollars at the train station near the Center Circle.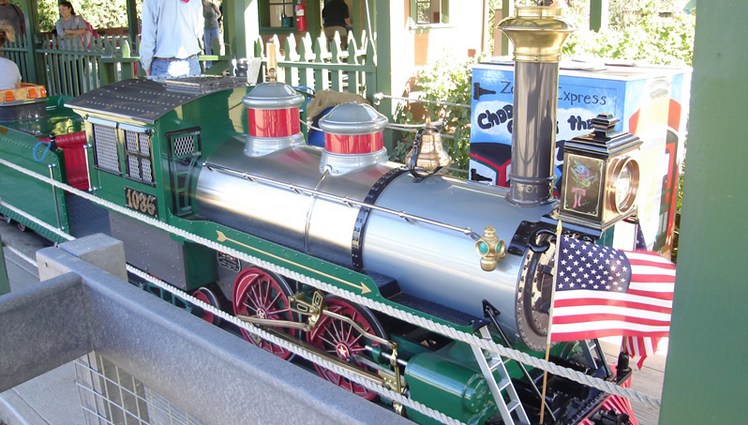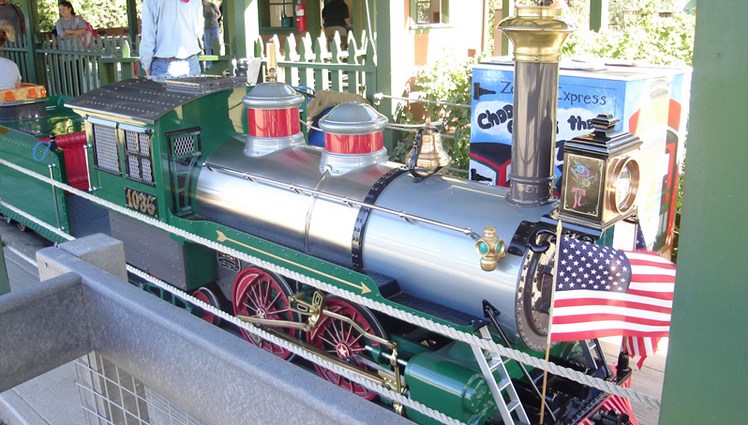 The Santa Ana Zoo has a beautiful miniature train ride called the Zoofari Express. This train formerly was stationed at Santa's Village, a long-gone attraction in the San Bernardino Mountains of Southern California.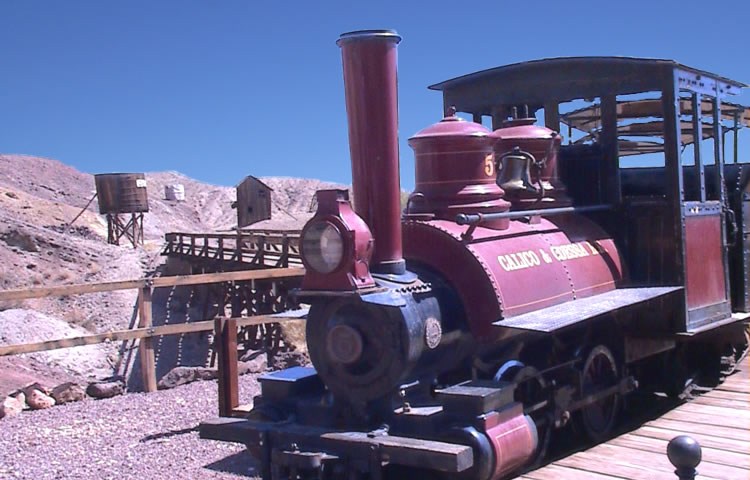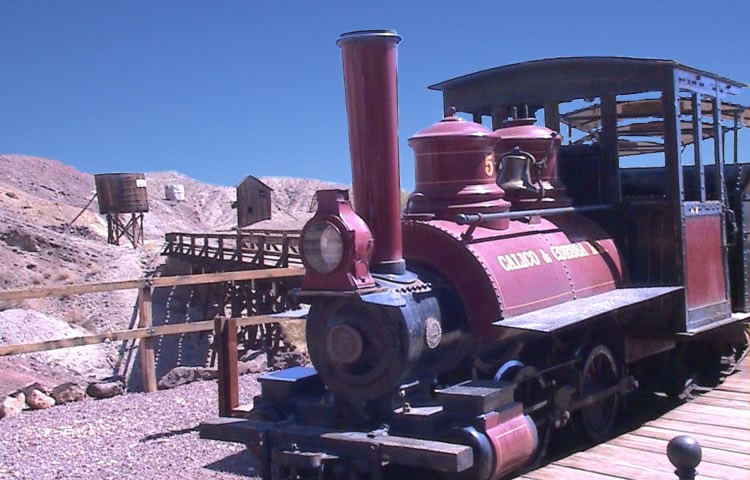 The Calico & Odessa Railway hauled supplies up to the mines and ore down to Yermo. These days a replica train circles through the Calico Hills, giving you a birds-eye view of old mines and the desert valley below.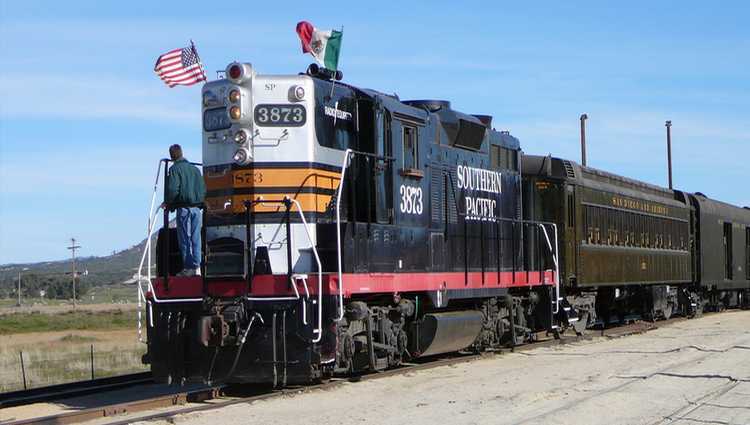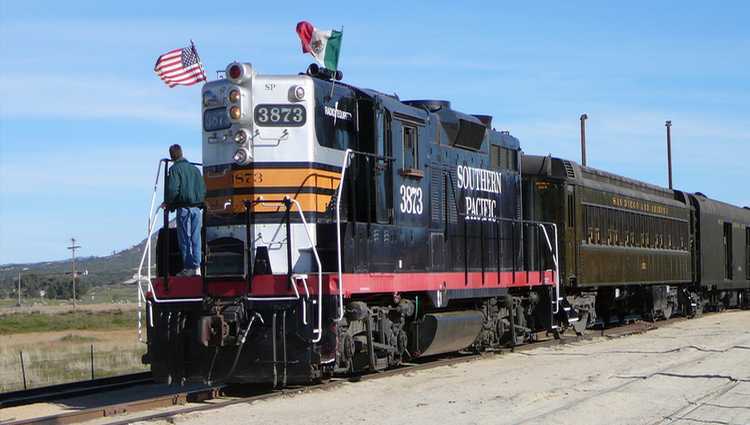 The museum offers train rides on most weekends. The Golden State train excursion takes a 12-mile round-trip journey and the old San Diego & Arizona Railway track. A Diesel-electric locomotive pulls vintage passenger cars. On the grounds, you will find numerous pieces of railroad equipment in various stages of repair, from passenger cars to engines.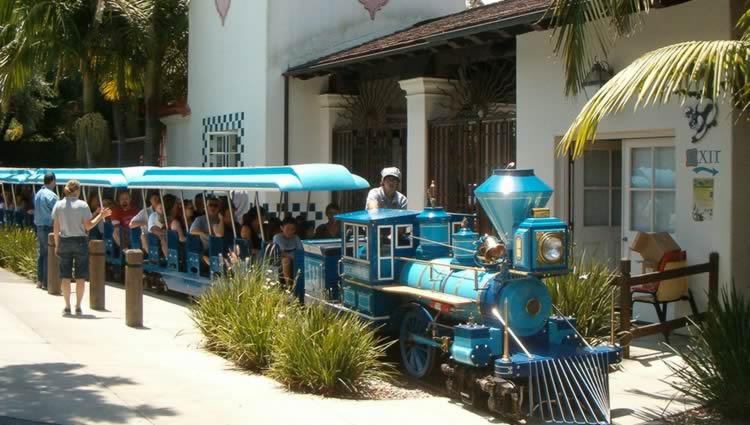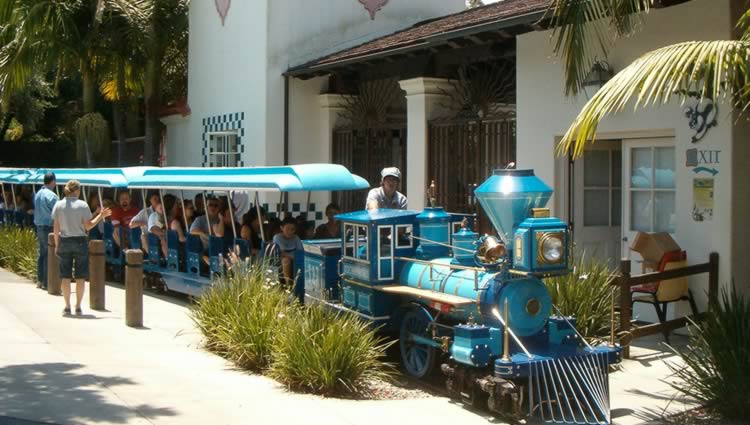 The Santa Barbara Zoo has two miniature C. P. Huntington trains that run on a half-mile track. The train is a great way to see the Andre Clark Bird Refuge behind the zoo. It is possible to take a day trip to the Santa Barbara Zoo using Amtrak. A shuttle bus runs along State Street and El Cabrillo Blvd to the zoo.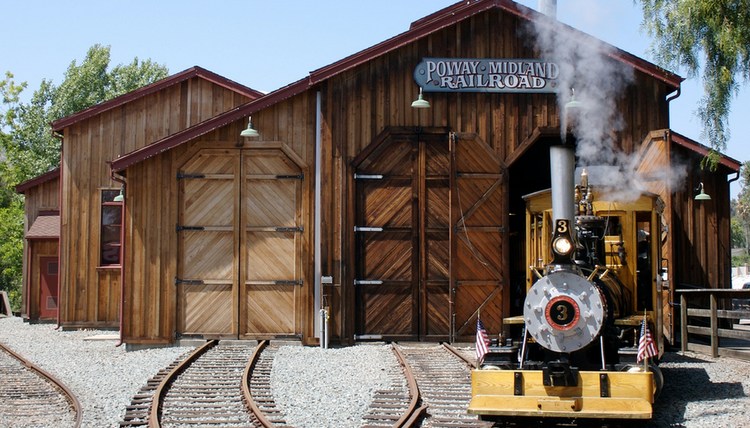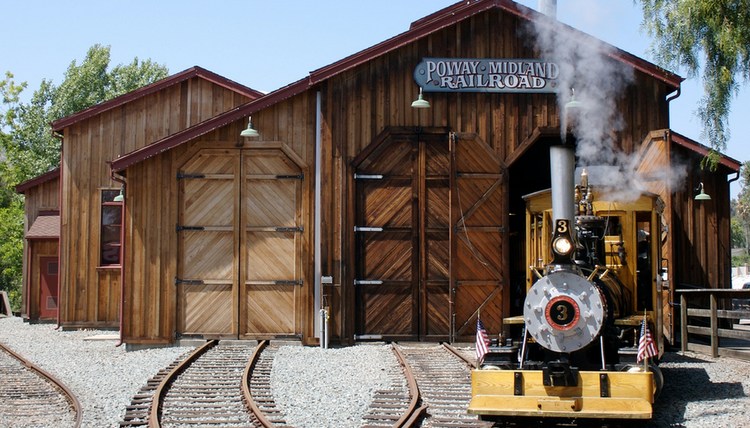 A vintage 1907 Baldwin No. 3 Steam Locomotive, 1894 Los Angeles Yellow Trolley Car, or 1950 Fairmont Speeder run on a short track around Old Poway Park. Trains run on weekends except for the 2nd Sunday of each month, which is a quiet day.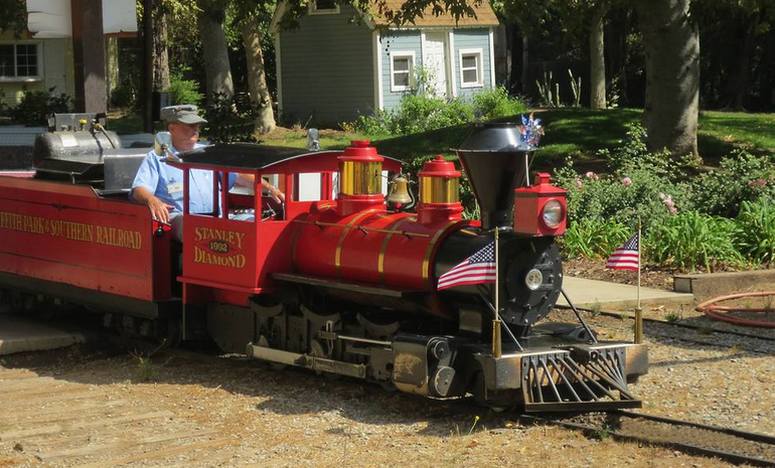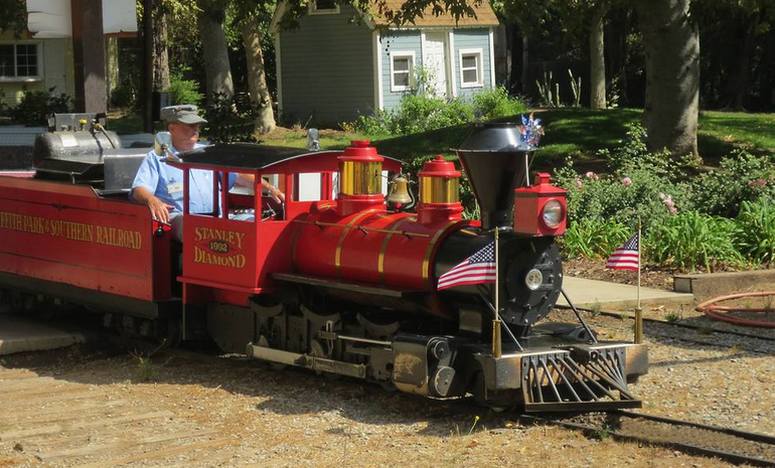 Griffith Park & Southern Railroad opened in 1948. The trip aboard the miniature train is about a mile long and takes 15 minutes to complete. The train ride takes you over a fifty-year-old creaking bridge and into the woods of Griffith Park.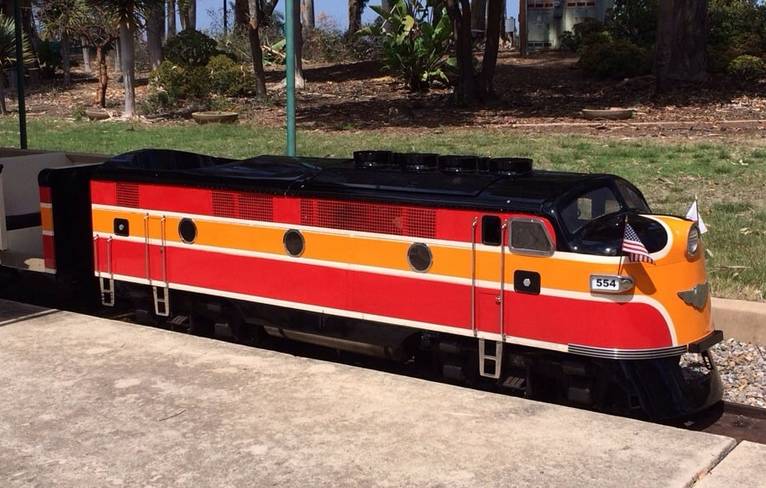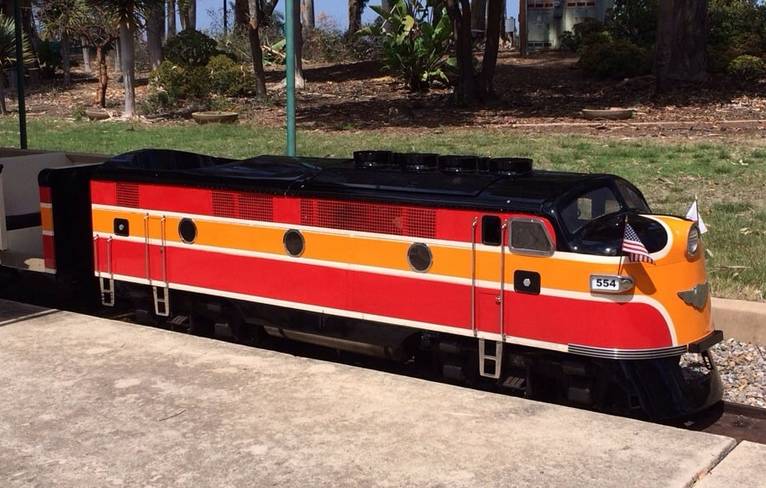 Located just outside the San Diego Zoo entrance, this fun little train has been pulling visitors around a half-mile loop since 1948. The train passes through a tunnel and runs adjacent to the zoo parking lot before returning to the station. Tickets are only $3.00. Next time you visit San Diego's Balboa Park or the San Diego Zoo, hop on board the Balboa Park Miniature Train.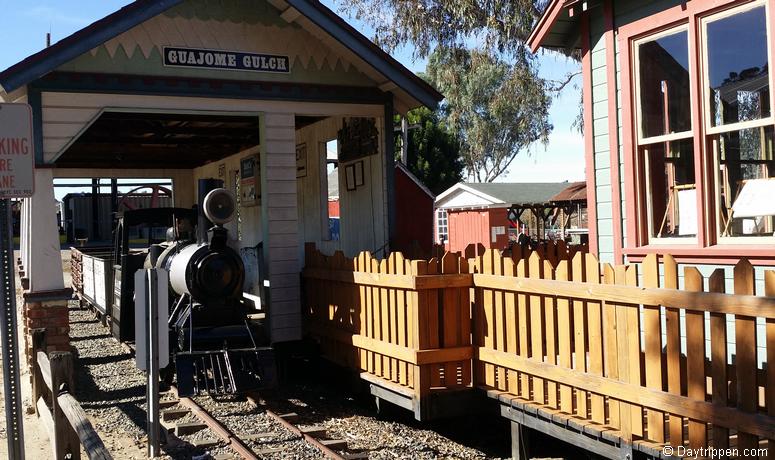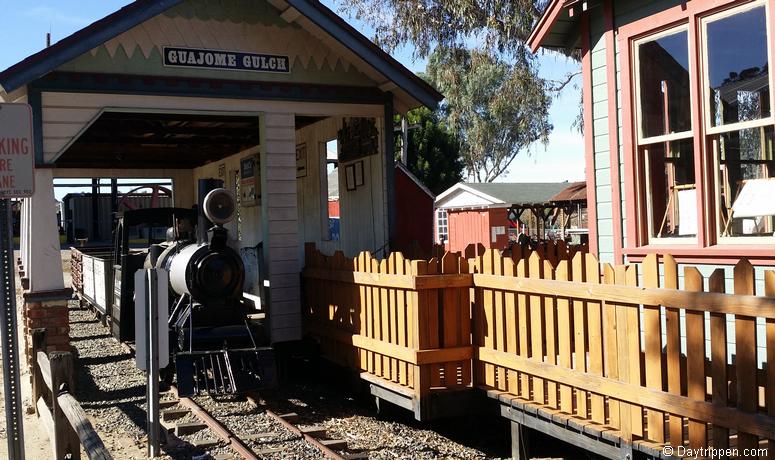 This little train was hand-built in the 1960s and donated to the museum, where volunteers built a train station and laid about a quarter-mile of the track.  The train runs on special event days only. For the rest of the year, visitors can check out a vast indoor N' scale model railroad gallery.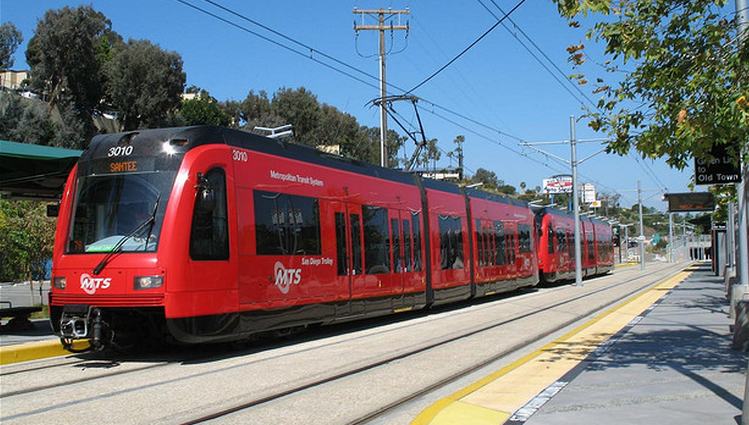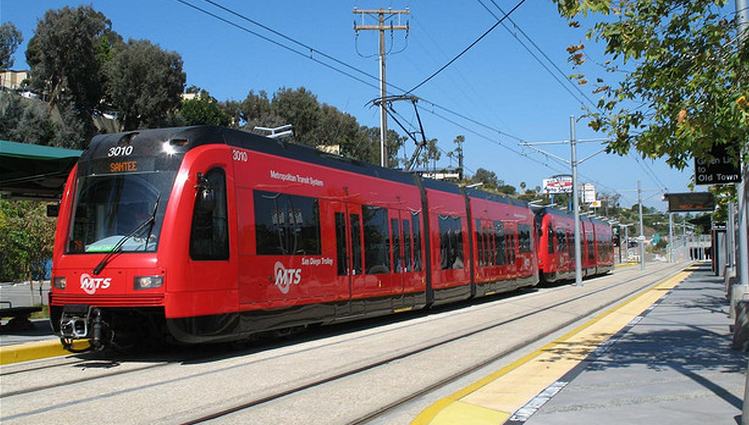 San Diego's Red Car Trolley system is a great way to get around town. The system operates over three lines the Blue Line, Orange Line, and Green Line. With over fifty miles of track, you can travel just about anywhere in San Diego County.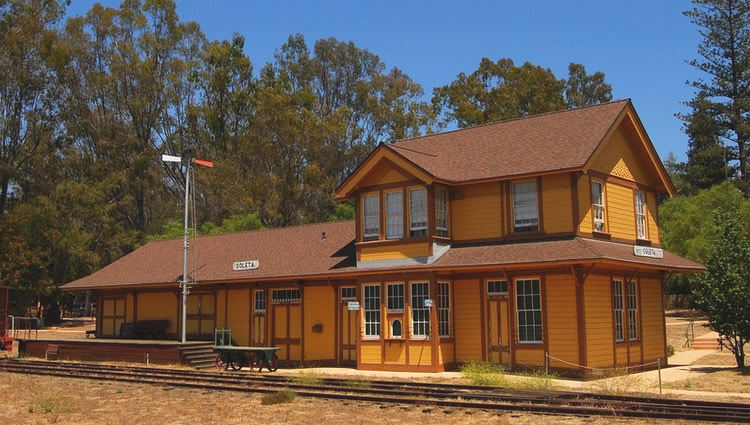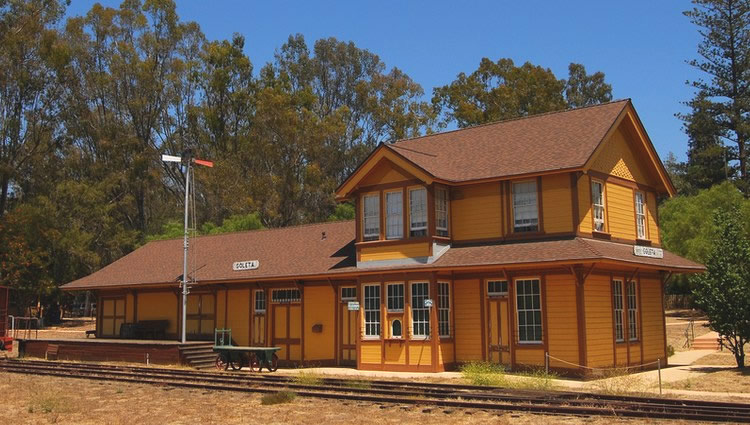 South Coast Railroad Museum in Goleta, California. The 1901 Southern Pacific Railroad Depot was originally located about two miles west of its present location. A miniature-train and handcar rides are the South Coast Railroad Museum's most popular visitor attractions. The Goleta Short Line operates year-round on weekends.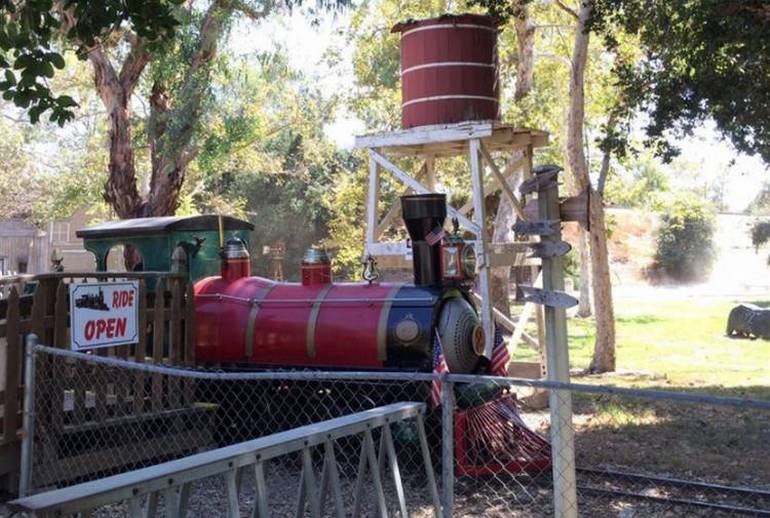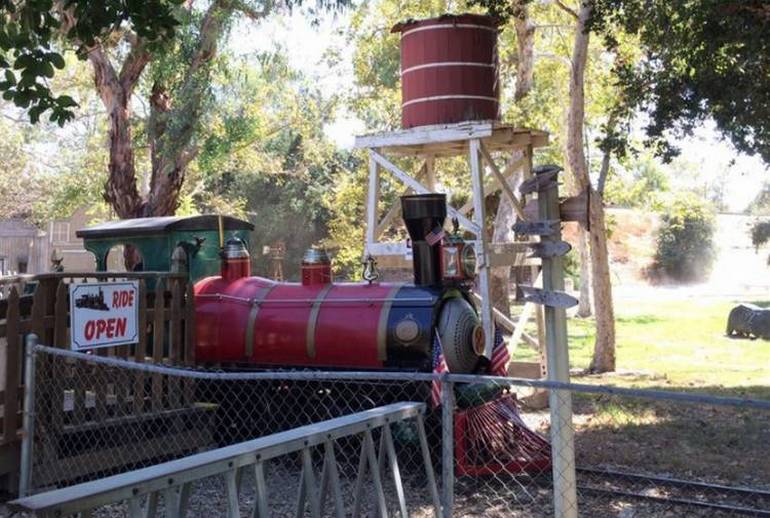 Located in El Dorado Park in Long Beach, this little train runs on a seasonal schedule. The track is about one mile long. The train travels through a tunnel and adjacent to the park lake. Call ahead to see if the train is running before heading to Long Beach.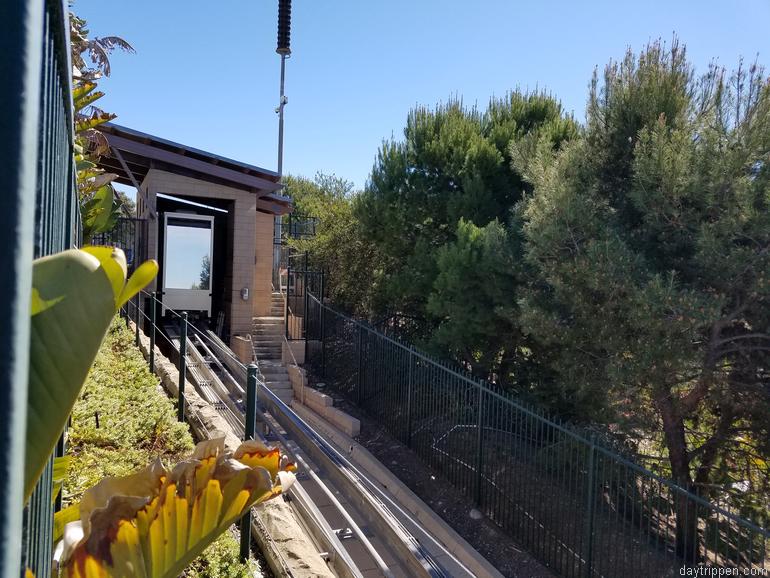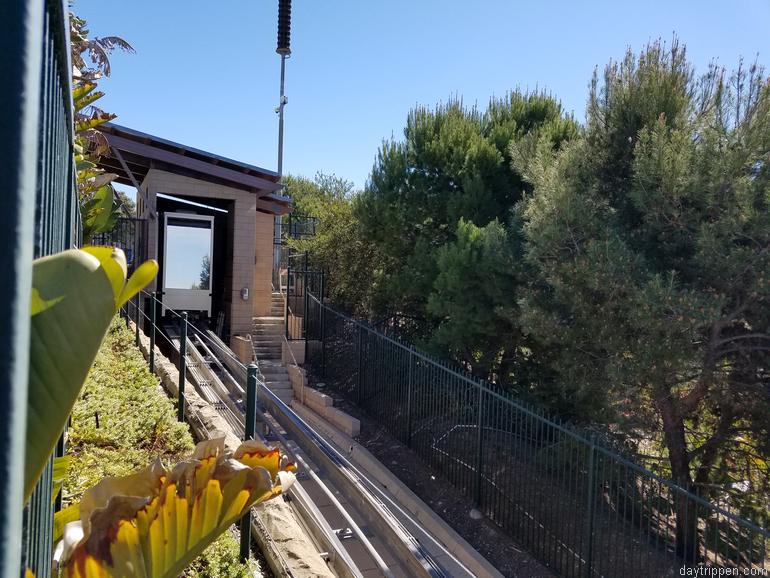 Located in Dana Point, the  Strand Beach Funicular Cable Car connects Strand View Park with the beach. Visitors can ride the funicular for free. We suggest taking the stairs down to the beach and the funicular on your way back to the parking lot. The cable car is operational on weekends only except during the summer when it runs daily.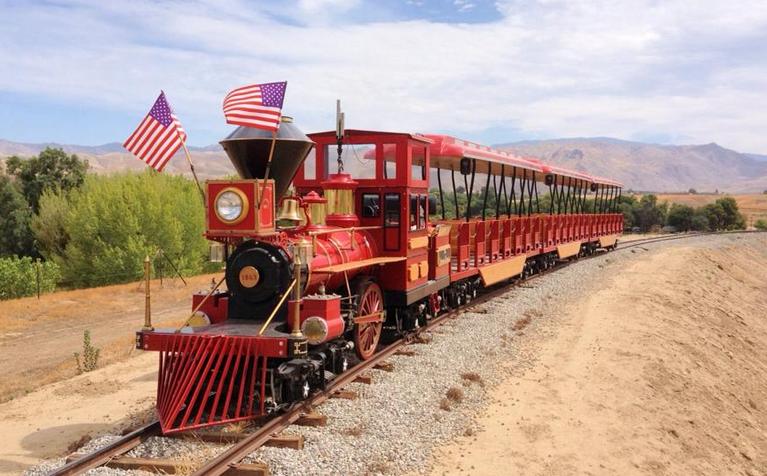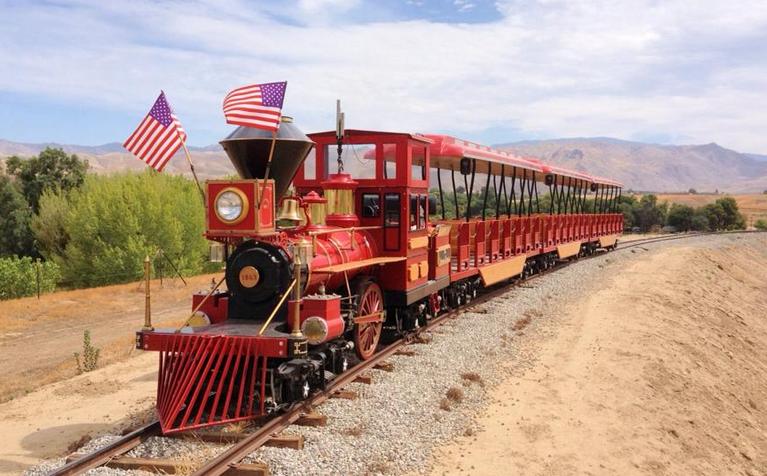 The Central California Children's Railroad is on the grounds of the Living Museum near Bakersfield. The train runs on during weekends and special event days.  A train ticket is only one dollar and takes you for a scenic loop around the museum's backlot.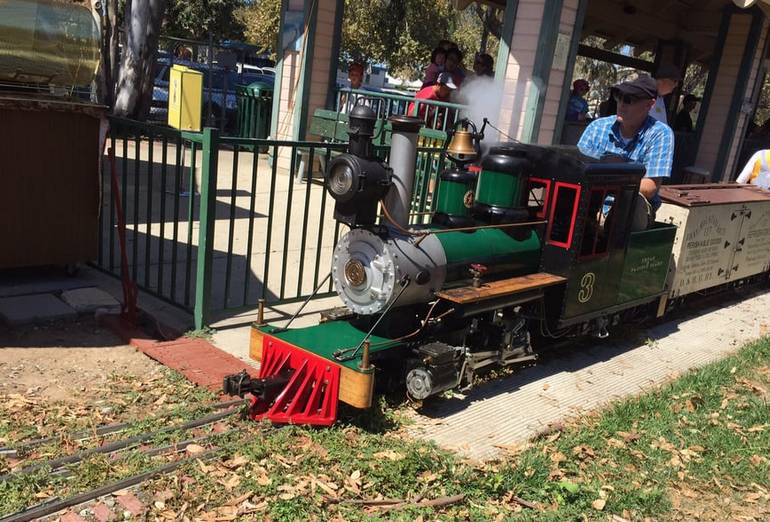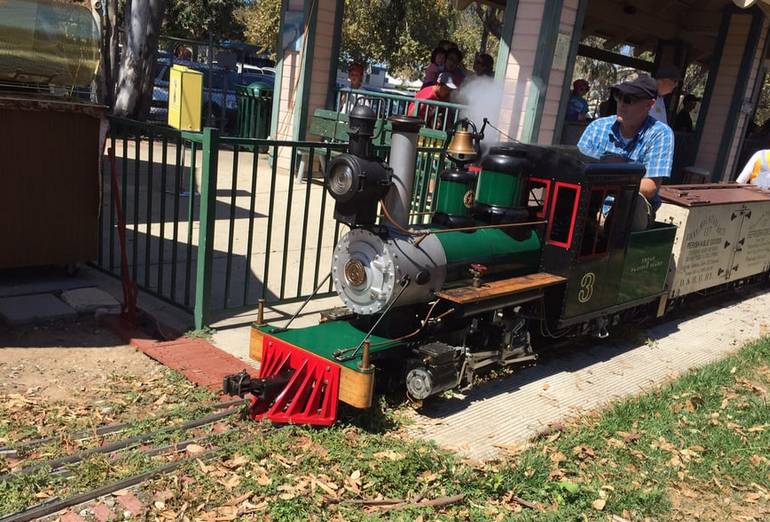 Southern California Live Steamers
Free trains ride on the 1st Sunday at 11 am-3 pm, and 3 rd Saturday 12 pm-4 pm each month. Donations are appreciated as they help with the upkeep of the miniature railroad. The train ride takes about 15-minutes and runs along the Southside of Charles H. Wilson Park in Torrance, California. Kids and adults will enjoy a trip to this fun little railroad—SoCal Live Steamers 2200 Crenshaw Blvd, Torrance, CA 90501.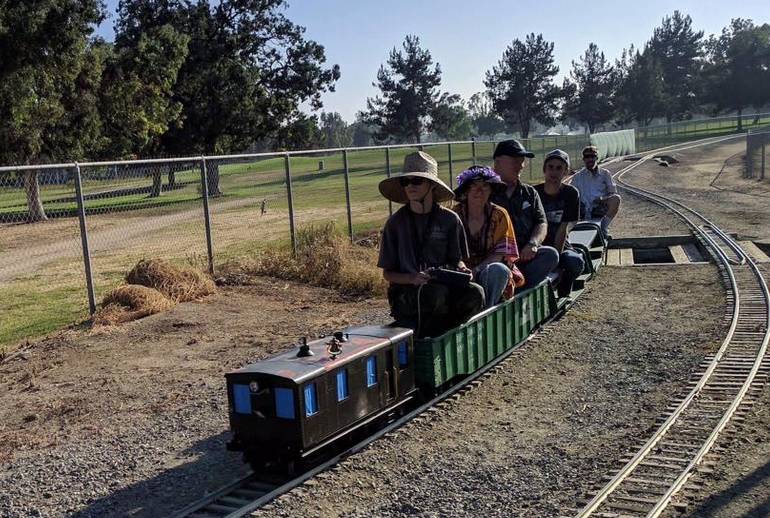 Chula Vista Live Steamers
Trains rides are open to the public every second weekend of the month from 12:00 pm – 2:30 pm. Train rides are free; donations are appreciated. Rides last about 15 minutes and are suitable for both adults and children. Chula Vista Live Steamers are in Rohr Park's corner in the City of Chula Vista, California.4548 Sweetwater Rd Chula Vista, CA 91902.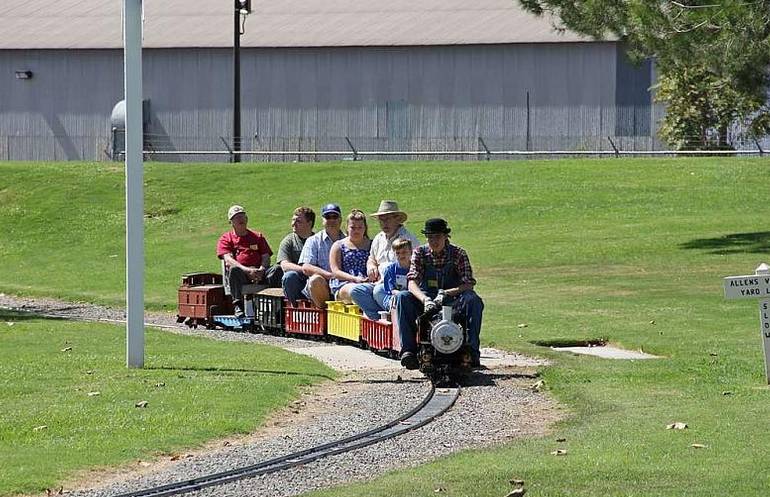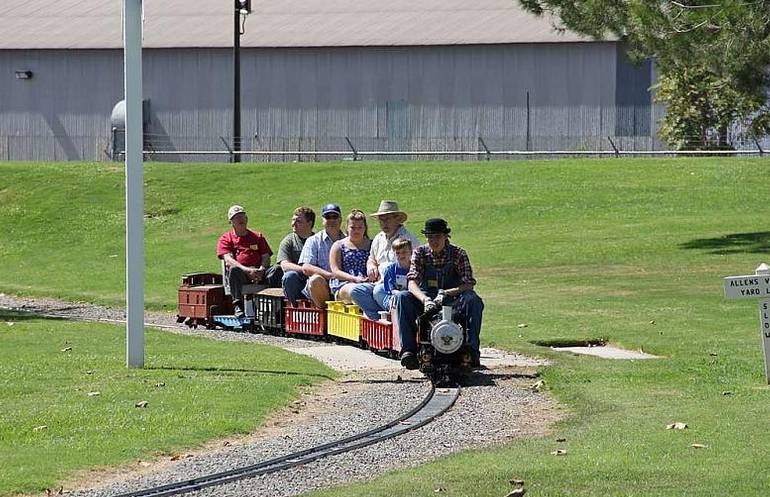 Riverside Live Steamers
Trains rides are open to the public every second and fourth Sunday of each month from 10 am to 3 pm. With 10,000 feet of track, Riverside Live Steamers features one of the largest miniature train layouts in Southern California. This group of volunteers stays true to its name and only runs steam engine trains. Riverside Live Steamers 1496 Columbia Ave, Riverside, CA 92507.
Southern and Central California Train Museums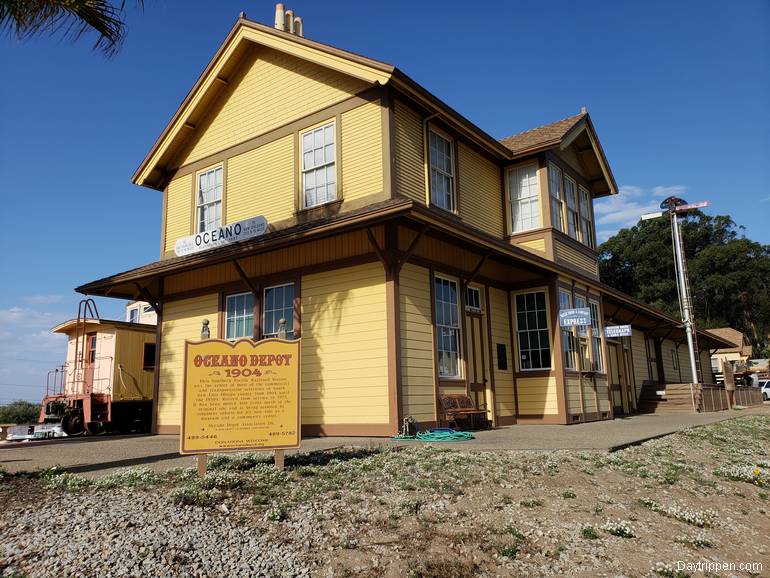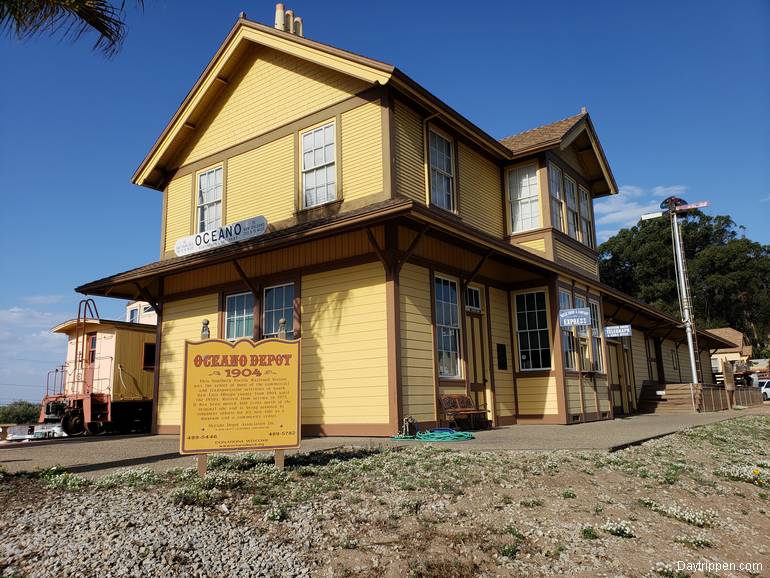 Oceano's restored 1904 Train Depot makes a nice little stop for train and history buffs. Learn about the railroad history of Southern San Luis Obispo County.  Open on Sundays; the museum features an extensive collection of local railroad artifacts. The grounds of the depot have several impressive historic displays well worth a look.
More Fun Places To Ride Trains