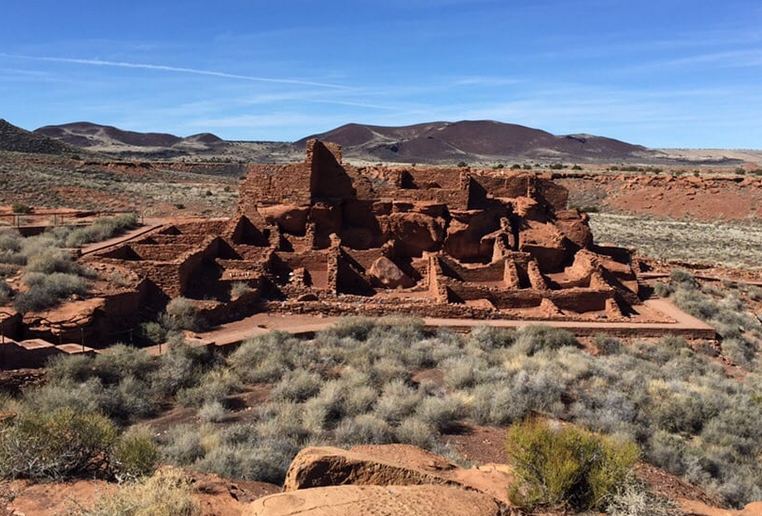 Wupatki National Monument is located in Nothern Arizona and preserves dozens of Native American ruins. The Cohonina, Kayenta Anasazi and Sinagua tribes lived in the area that is now listed on the National Registrar of Historic Places. Dwellings date back to as early as 500 AD. Today there are all abandoned, but still well preserved.
Wupatki monument's location on the Colorado Plateau made it one of the lowest, driest and warmest places to live in. The monument features the tallest, largest and perhaps the richest pueblo in its time. Wupatki Pueblo had over 100 rooms and was home for over 300 people. Visitors are allowed to enter the Pueblos at Wupatki unlike many other sites in Arizona.
Things to do in Wupatki National Monument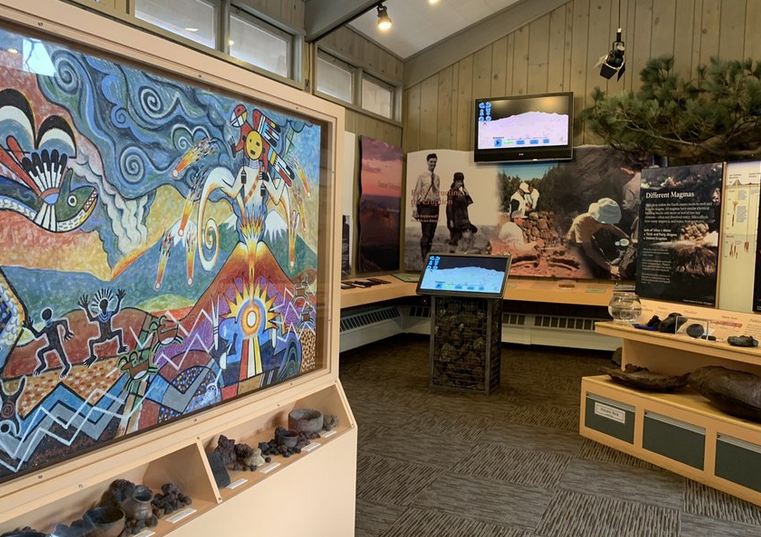 First Stop Wupatki Visitor Center
Start your exploration at the visitor center that is located near Milepost 21 on the scenic loop road. To participate in any ranger-guided activities, the visitor center serves as the starting point, along with being a hub for maps, trail guides, and other information. Exhibits at the visitor center showcase Native American history and culture, and if you are traveling with kids, sign up for the Junior Ranger activities here as well.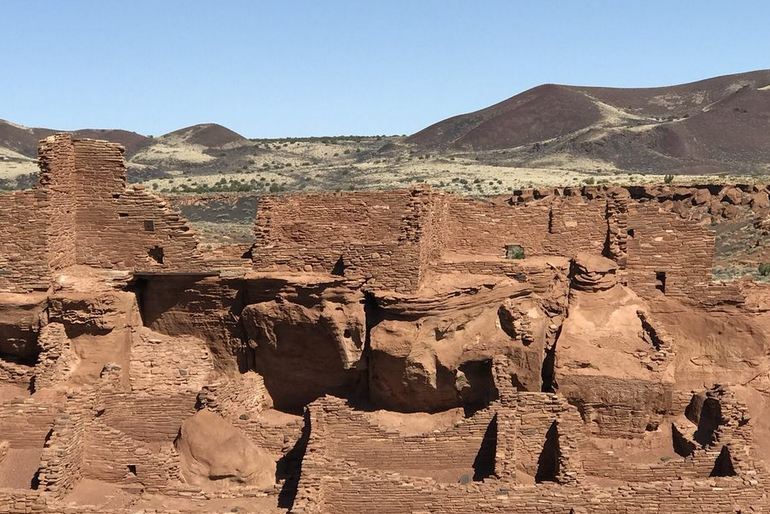 Scenic Loop Wupatki National Monument
Most visitors opt for a self-guided tour of the main sights at the Wupatki National Monument. Designated trails are open from sunrise to sunset for self-guided exploration. On a self-guided tour, you can explore the Wupatki Pueblo, which is the largest pueblo with over 100 rooms.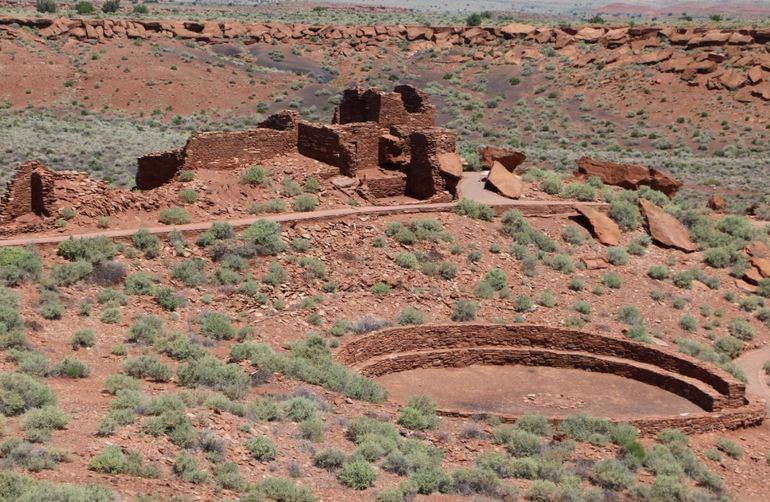 Lomaki and Box Canyon Pueblos
Next, check out the Lomaki and Box Canyon Pueblos that overlook the canyons where Pueblo people used dry farming techniques. The Citadel and Nalakihu Pueblos offer stunning vistas, while the Wukoki Pueblo stands alone at the end of the trail.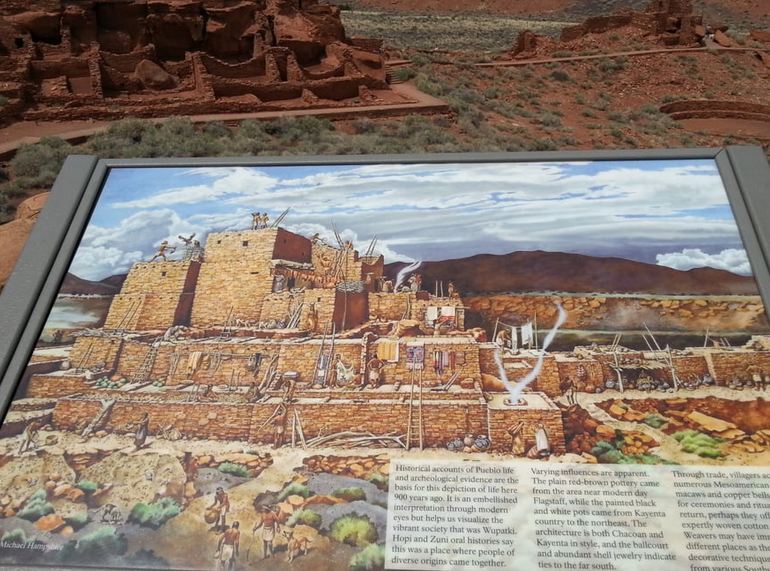 Guided Tours Wupatki National Monument
Visitors can sign up for guided tours at Wupatki National Monument to have an informative experience. Guided hikes and tours are conducted from April through to October, with the level ranging from easy to strenuous for different hikes. Guided hikes and tour visitors get to access parts of the monument that are otherwise not open to the general public.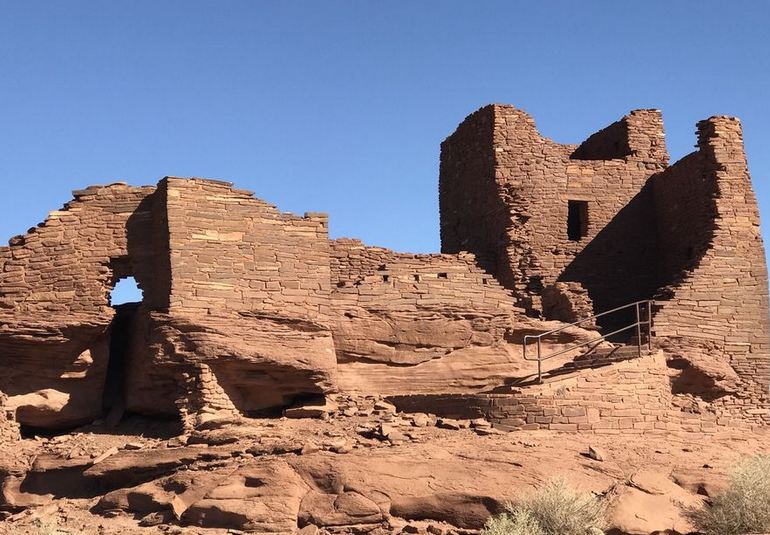 Since the areas require intense preservation groups are limited in size, so sign up in advance to book a spot on the tours. Some of the more popular tours include the Kaibab House tour that lasts for about 3 hours and involves a moderate hike. Expect to see Petroglyphs, grasslands and Pueblo architecture.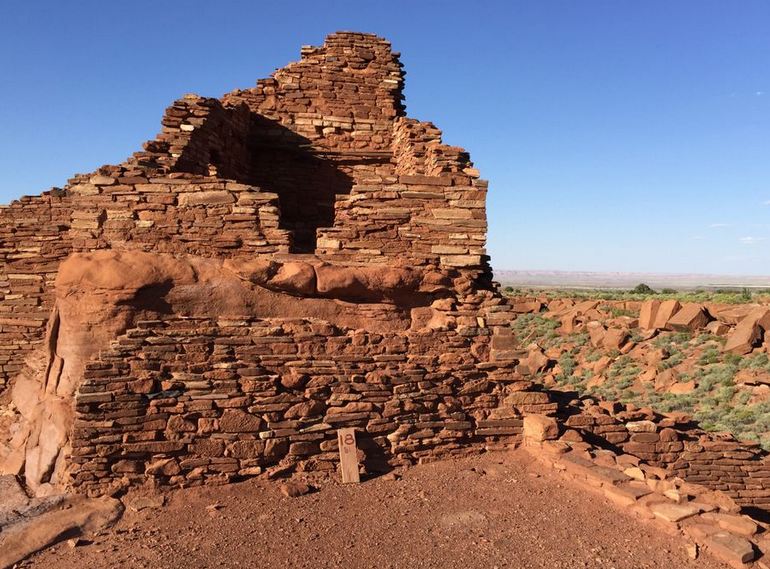 Antelope House Tour
The Antelope House guided tour lasts for about 3.5 hours, with the hike involving cross-country walking over rocky surfaces. Here visitors get to see red rock geology, ranching camps, and some more Pueblo architecture. The East Mesa tour is about 2 hours, with a moderate trail, where visitors can see grasslands, fire ecology, and Pueblo architecture.
Overnight to Crack-In-The-Rock Hike
In April and October, the Wupatki National Monument offers special ranger-led backpacking hikes over the weekends to Crack-In-The-Rock. This 12th-century Puebloan site is located on a mesa top, with several prehistoric archaeological sites located along the way. The 2-day trek covers about 20 miles in all, reaching an elevation of 4900 feet, and is strenuous.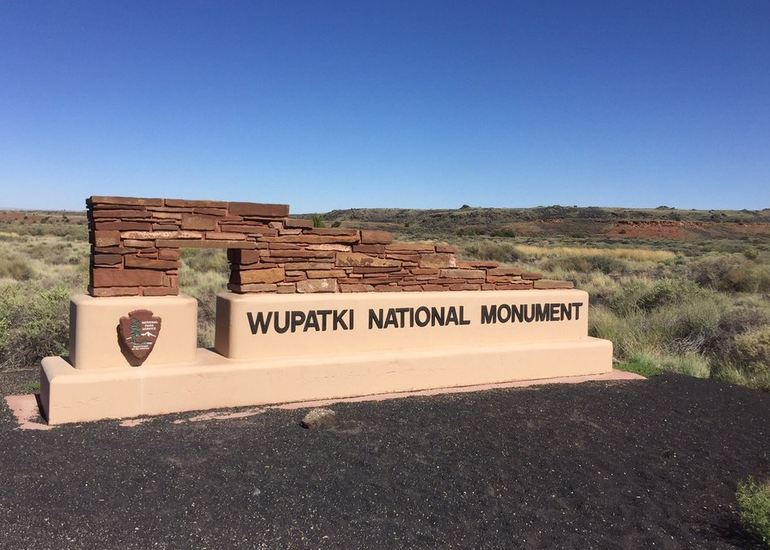 Getting to Wupatki National Monument
Wupatki National Monument is 30-miles north of Flagstaff or a three-hour drive from Phoenix. There are lots of interesting things to do and see at the Wupatki National Monument so plan on spending at least a half-day.  Check the Wupatki National Monument website for up to date information on hours and road conditions. Nearby Sunset Crater National Monument is worth a look if you have time.