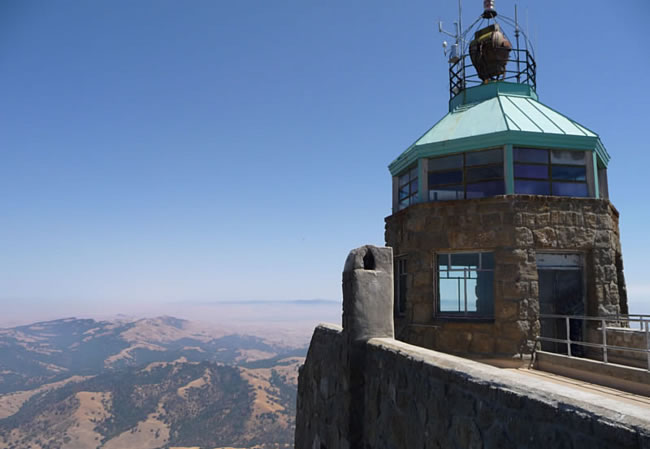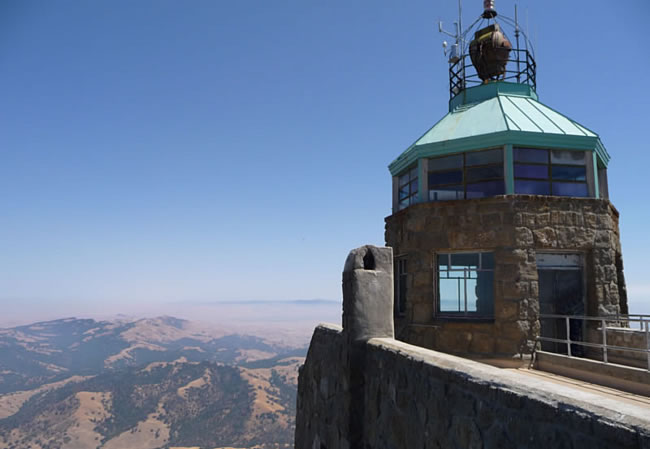 Formed when a mass of underlying rock was forced up through the earth's surface, Mount Diablo towers 3,849 feet over the San Francisco Bay. On a clear day, from the summit of this California ecological treasure, it is said that visitors can see 35 of California's 58 counties.
And while many visitors to Mount Diablo head straight for the summit to enjoy the well-known view, there is a lot more to see and explore on the way up the 11-mile loop that leads to the top of the park. All along the way, the park features hiking, biking, horseback riding, rock climbing, and camping opportunities with its many remote trails that lead to and from and around the summit.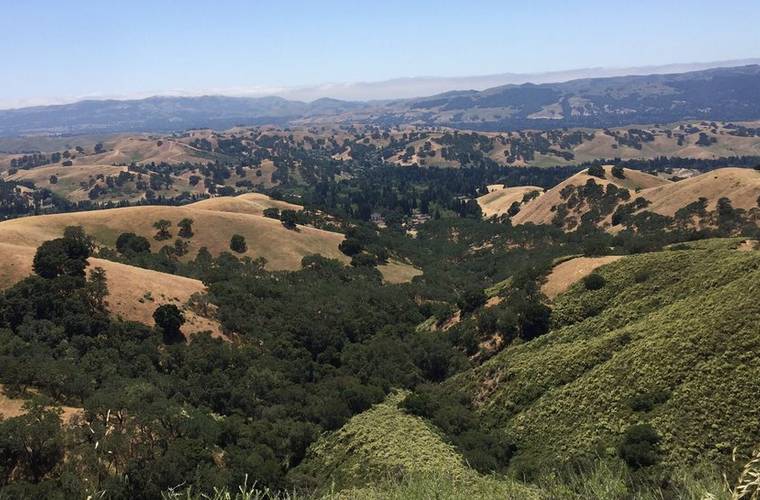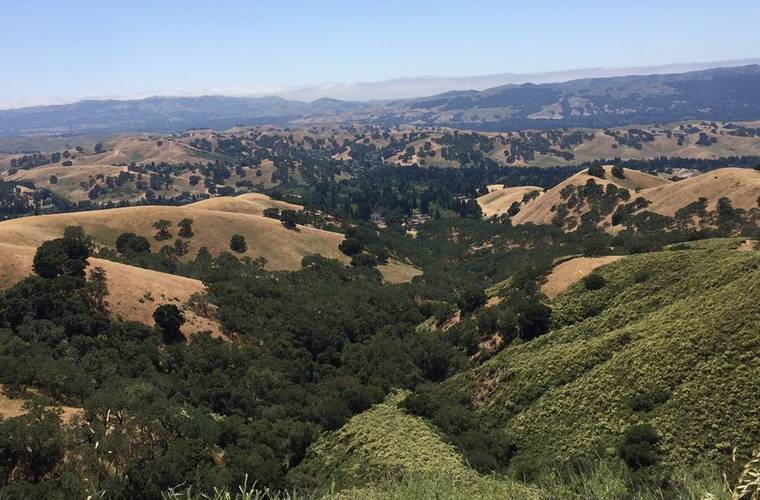 The best adventure begins with a stop at the Mitchell Canyon Interpretive Center located just inside Mount Diablo State Park at the south end of Mitchell Canyon Road in Clayton, California.
Staffed by park volunteers, the center provides visitors with information so they can better enjoy the park and its many natural wonders. There is also a gift shop and various displays about a range of aspects of the park, such as geology, wildlife, trails, and plant life.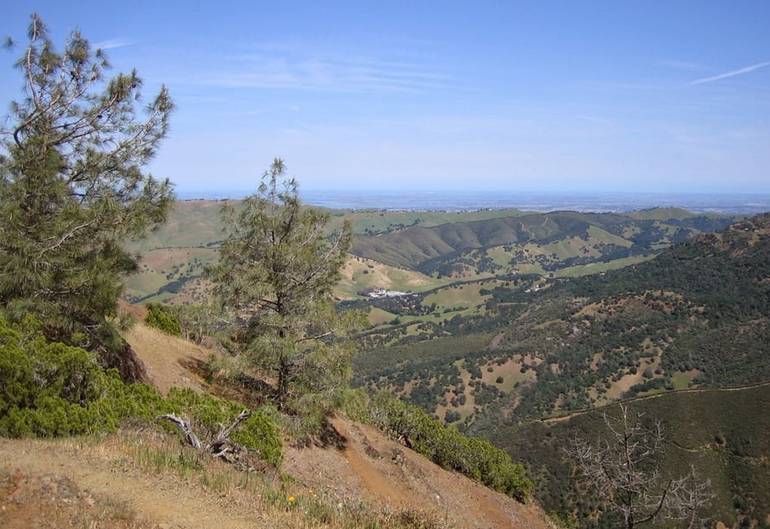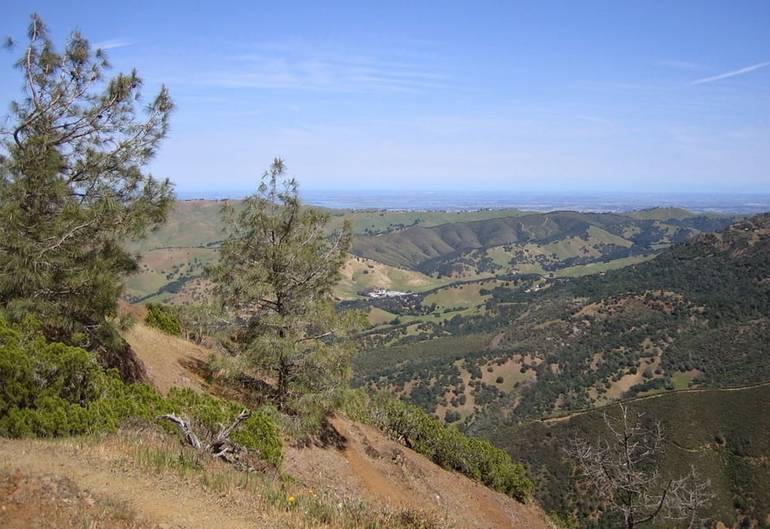 Armed with a bottle of water and trail map in hand, visitors can choose between several trailheads, including the Mary Bowerman Trail that makes it trek up to just below the summit.
Other areas worth exploring are Rock City with its unusually large sandstone formations and small caves and nearby Boy Scout Rocks and Sentinel Rock, both of which are known for its excellent rock climbing.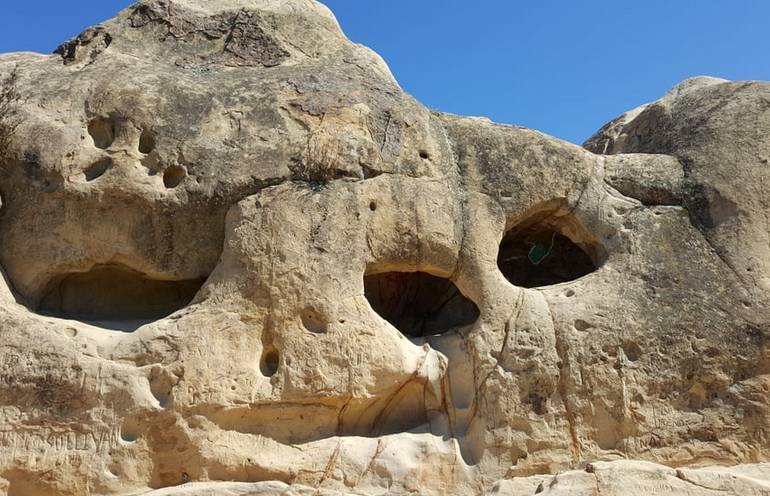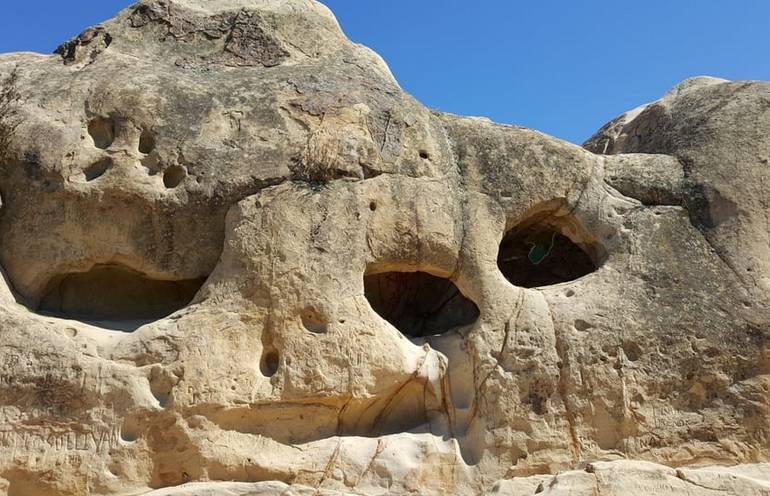 Explorers will also find evidence of previous park residents embedded in rocks at Fossil Ridge while observing the park's current inhabitants at Deer Flat located near Juniper Camp — one of the park's three primitive camping areas.
Of course, the biggest draw to the park is the impressive views from Mount Diablo's highest peak, which is also home to the Summit Visitor Center.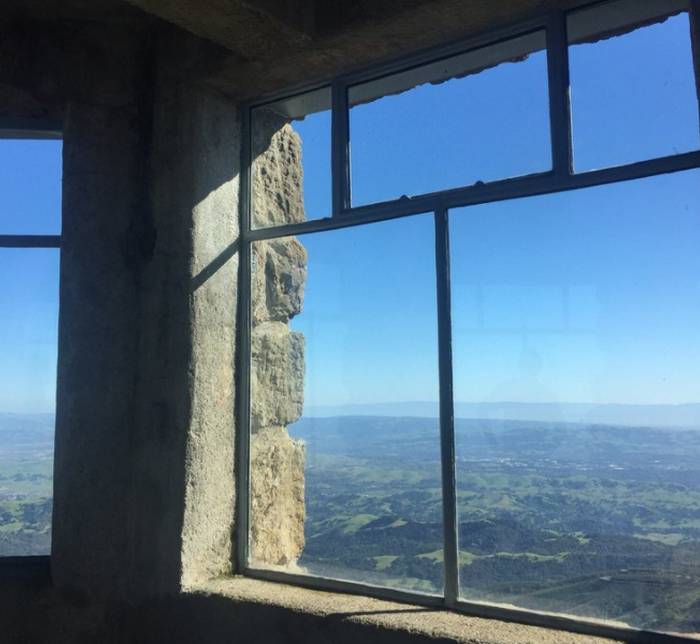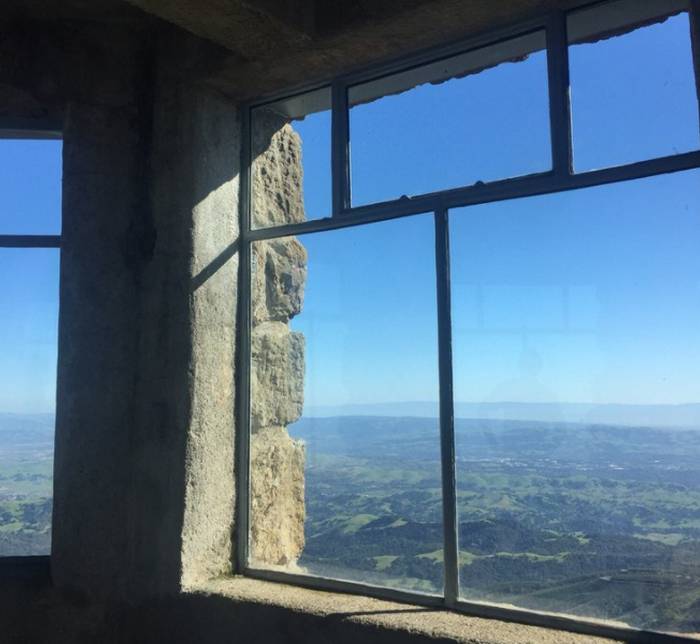 Constructed during the late 1930s of sandstone blocks quarried in the park, this historic stone building houses many unique displays that highlight the cultural and natural history of the park. A gift shop is also located in the building.
Outside the visitor center is the observation deck, equipped with a bevy of telescopes to help visitors enjoy one of the finest views in the world. There is also a rotunda topped with a beacon, which is historically important to aviators and now lighted once a year on Dec. 7, in memory of those who lost their lives at Pearl Harbor.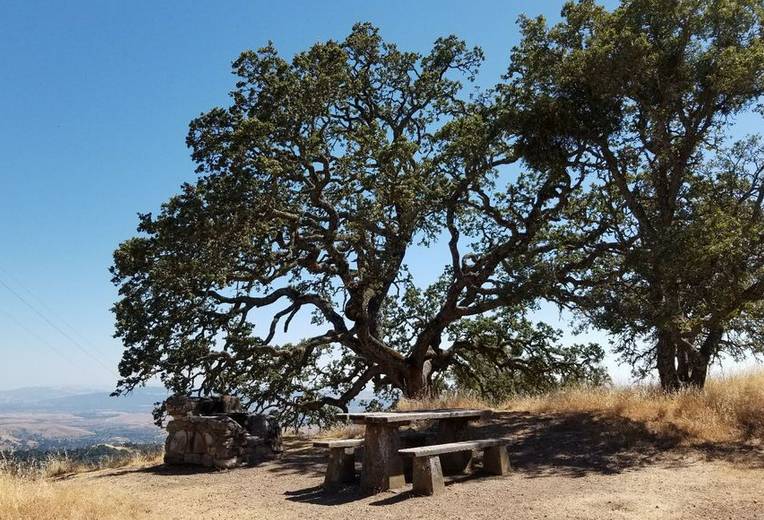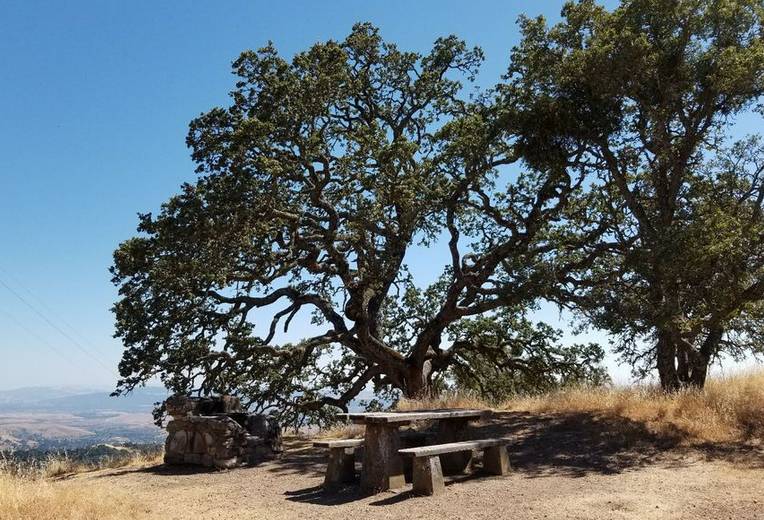 Mount Diablo State Park Camping
The park has 56 campsites that accept non-site-specific reservations. You can reserve in advance (recommended) however a ranger will direct you to a site, you can not pick out a specific camping spot. Some campsites will accept campers up to 24 feet in length however, trailers are not recommended due to road conditions.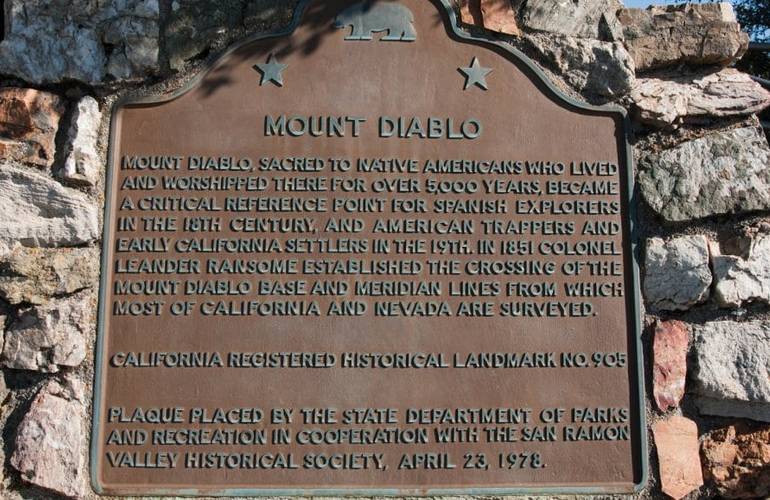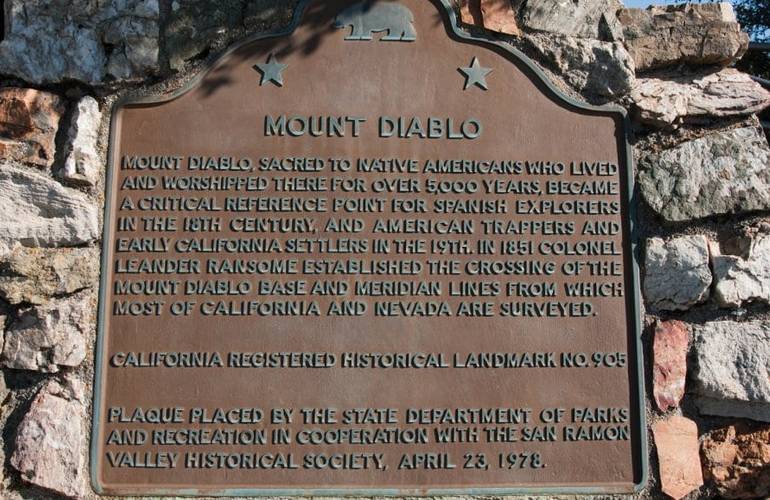 Mount Diablo State Park Tips Before You Go
Summers are generally hot and dry, and winter can be cold and rainy from November through mid-March. Visitors in the winter may occasionally experience snowfall on the mountain peak, so the best time to visit is in the spring.
Dogs are allowed only in picnic sites, campgrounds, and on paved roads, trails are off-limits for our four-legged friends. One more note poison oak can be found throughout the park and so be very careful to avoid this plant.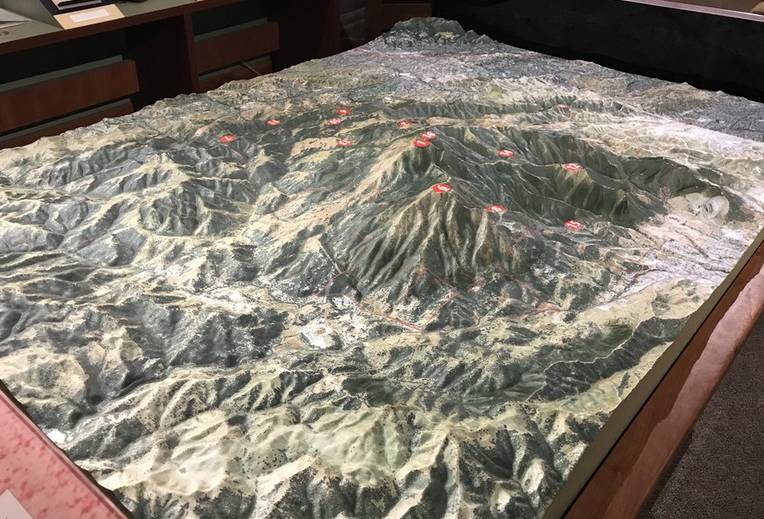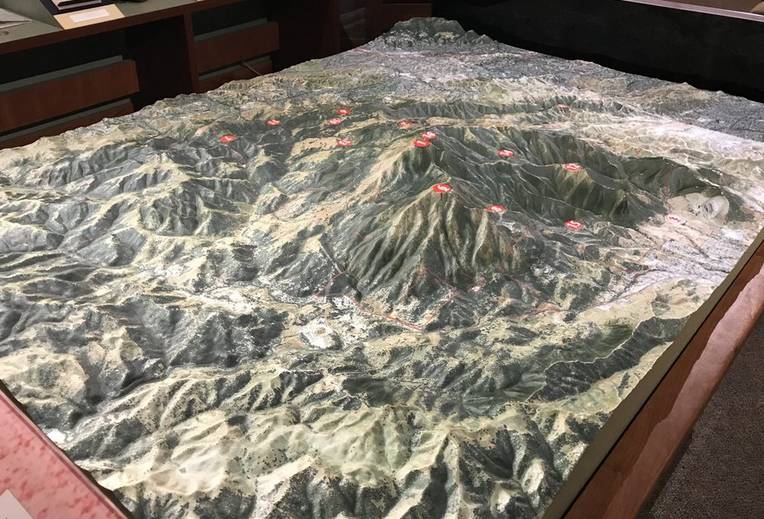 Mount Diablo State Park hours are 8 a.m. to sunset daily. Gates close at sunset and are locked at night. To avoid being locked in, begin exiting the park before sunset.